How to Make Workout Clothes Last for Years
I have enjoyed exercise for many years starting in the 80's with old fashioned aerobics with my mom where we both rocked leotards and tights. I even had pink leg warmers that coordinated with my outfit. 🙂 Fashion has changed but my love of exercise is still as strong now as it was in the 80's.
Since my teenage years I've washed and cared for athletic clothing for sports including equestrian, aerobics, biking, running, tennis and the gym. In my almost 30 years (gulp!) of doing laundry, three tips have helped me to make my workout clothes last for years.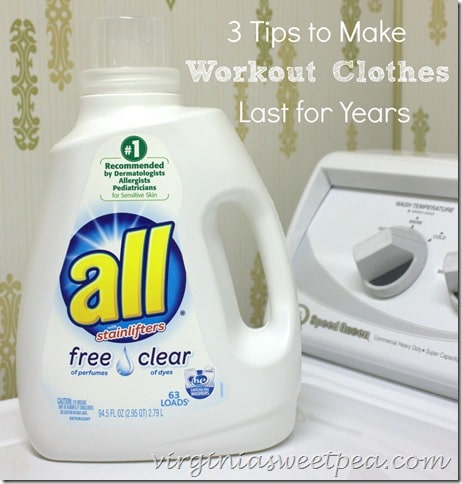 Tip One: Buy quality apparel.
When I buy exercise clothing, I intend to wear it for many years. Since I view my exercise clothing as an investment, I buy the best quality that I can afford. I have found that quality exercise gear lasts for many years while inexpensive gear often is good for only a season or two.
For example, this top is four years old and has been worn almost weekly since I bought it. It's great for running, tennis, the weight room, or on the tennis court. It wasn't inexpensive, but it's still in wonderful condition despite the hard wear I have given it.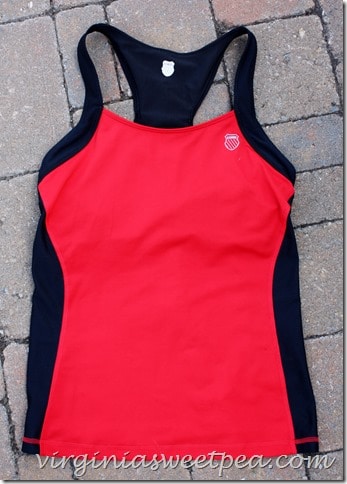 These tights are from the 1990's and are still in great condition. They may not be the latest fashion, but I don't think that anyone who sees me in the woods running is out there to make a fashion statement. I have found that quality brands often wear like iron.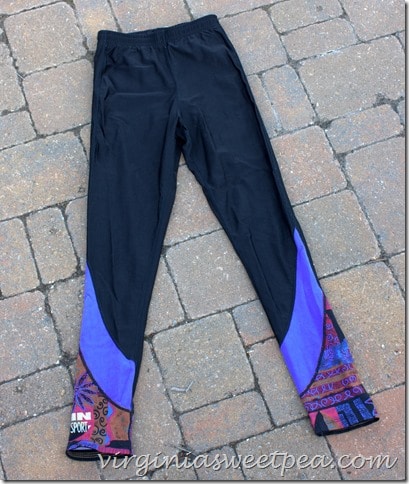 Tip Two: Always hang exercise gear to dry. Never use the dryer!
Our laundry room is in our basement. Just outside the laundry room is space for two drying racks. On busy exercise weeks I actually could use a third rack. We run a dehumidifier year-round in the basement which helps our laundry dry very quickly.
Using the drying rack not only makes workout clothes last longer, it also save electricity.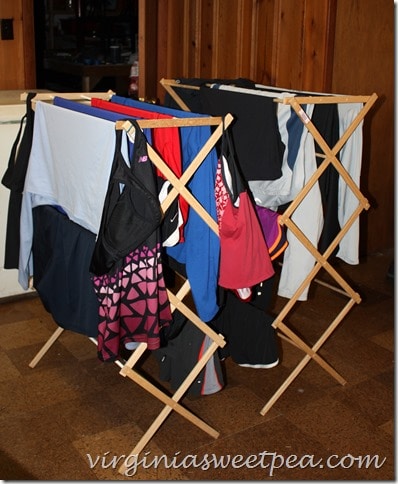 I would prefer to dry our clothing outside but I have allergies and it is best for me not to expose my clothing to pollen if I don't have to do so.
Tip Three: Use a gentle laundry detergent.
Exercise clothing can get super stinky! I use a gentle laundry detergent like all free clear to clean my clothes and my allergies appreciate that this brand has no perfume added and is 100% hypoallergenic.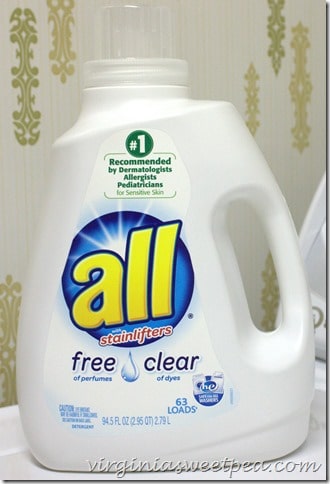 In fact, all free clear is the #1 recommended detergent brand by Dermatologists, Allergists, and Pediatricians for sensitive skin. It's tough on stains yet gentle enough for the whole family.
Visit the all free clear Facebook page for more information on this product.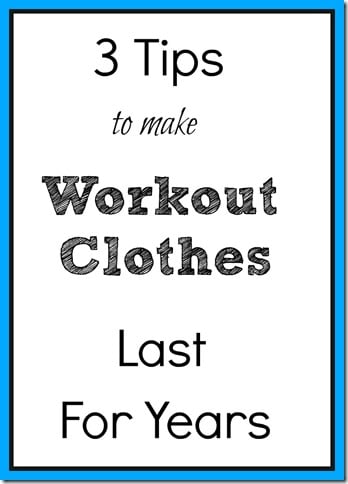 Now that I've written about doing laundry, I need to go to the basement and actually get some done. Is it just me or does it seem like laundry is a never ending chore?