What's better for a winter meal than soup? To me, it doesn't have to be winter to enjoy a good bowl of soup. In fact, we enjoy it year-round! My vegetable soup is easy to make and is quite tasty.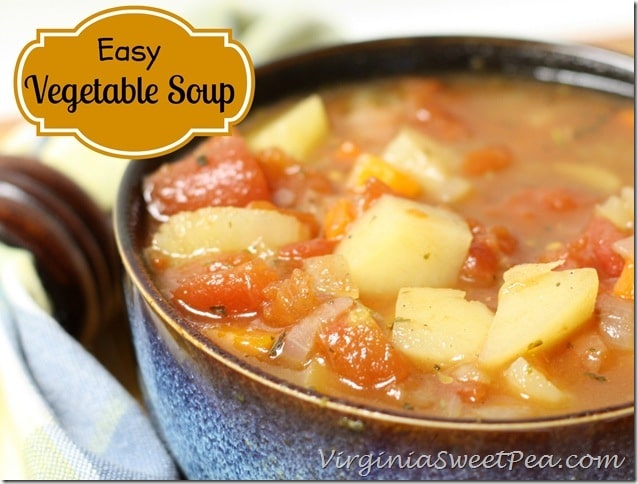 I can't believe that it's taken me 20 years of cooking on my own to finally make a pot of vegetable soup.
When Mr. SP's vegetarian sister visited a few weeks ago, I concocted a vegetable soup that was enjoyed by all, even the meat-eaters.
Since then, I've made vegetable soup four more times. There are only healthy ingredients in my vegetable soup, making it a good-for-you recipe.
Boy do we enjoy this!
Note that the version below contains corn. This soup is very versatile and can be made with vegetables that you have on-hand.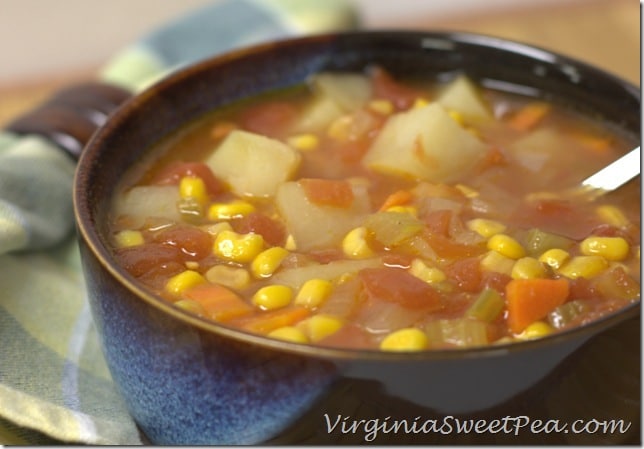 With or without corn, it's good. It also would be good with peas or lima beans.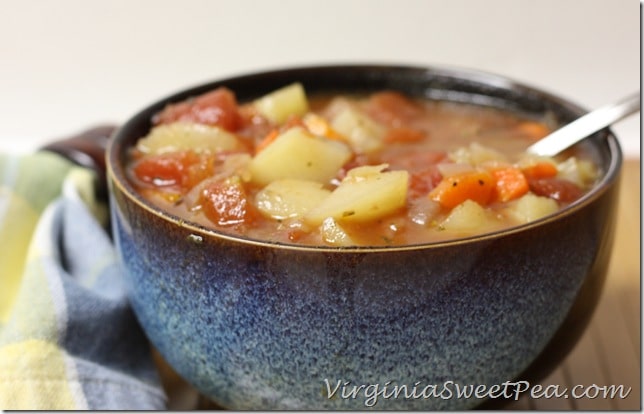 Easy Vegetable Soup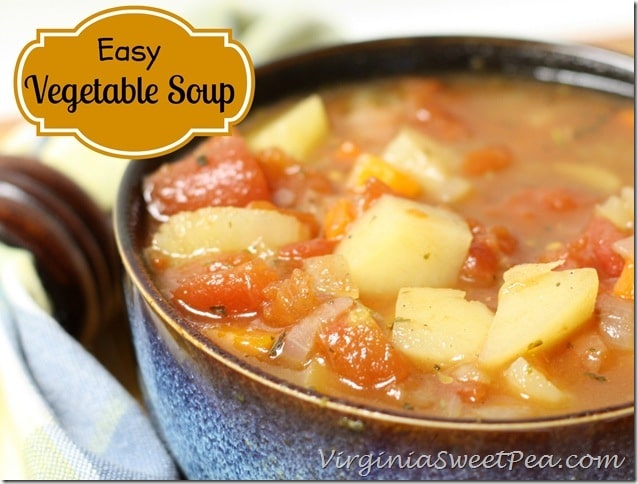 Ingredients
1 onion, diced
2 celery ribs, diced
3 carrots, diced
3 potatoes cut into small cubes
1 15.25 can of corn
28 oz can chopped tomatoes
32 oz box of vegetable, chicken, or beef broth
1 tsp salt
1/4 tsp pepper
1 tsp Italian herbs
1 tsp sugar
Instructions
Saute onion, carrot, and celery in 1-2 T of EVOO until tender.
Add chopped potatoes, tomatoes, broth, and seasonings.
Bring to a boil, reduce heat and simmer for approximately 45 minutes or until the vegetables are tender.
Adjust seasoning by adding more salt or pepper to taste.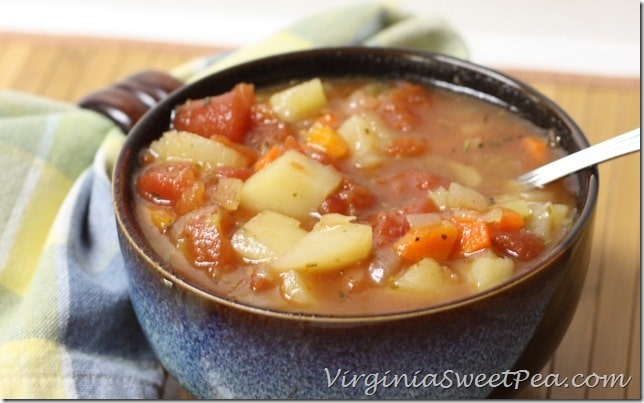 Mr. SP would probably like this more if it contained chunks of beef or chicken, but he agrees that my meat-free version is really good!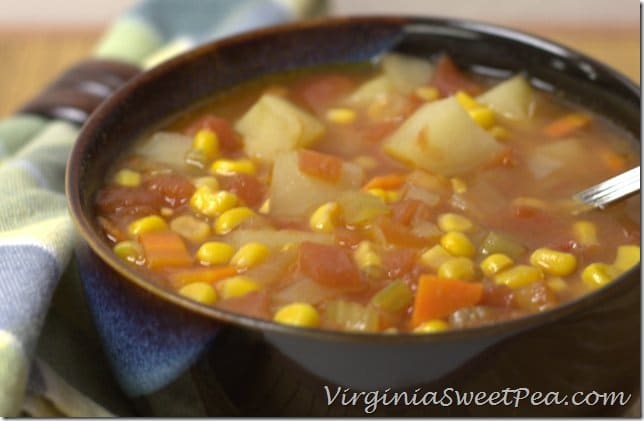 If you are looking for a healthy and easy soup, I invite you to give this a try.