PetBox Review and Giveaway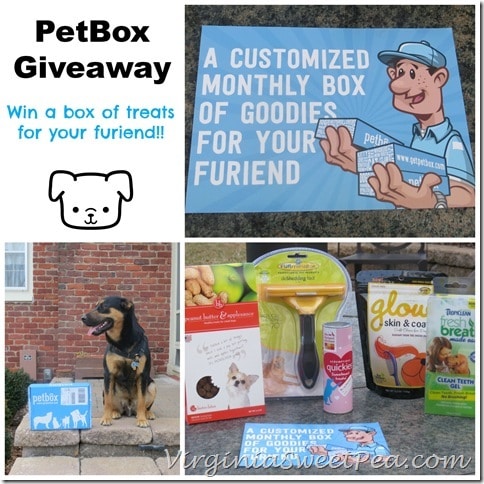 I recently was the winner of a PetBox for Sherman at one of my favorite blogs, Serenity Now. When I entered, I had my fingers crossed because I knew Sherman would love to receive a box like the one Amanda's dogs enjoyed.
What is PetBox? It's a monthly subscription service that delivers a box of goodies to your dog each month. You can choose the items or let PetBox pick for you based on the profile you fill out for your cat or dog. Best of all, shipping is free!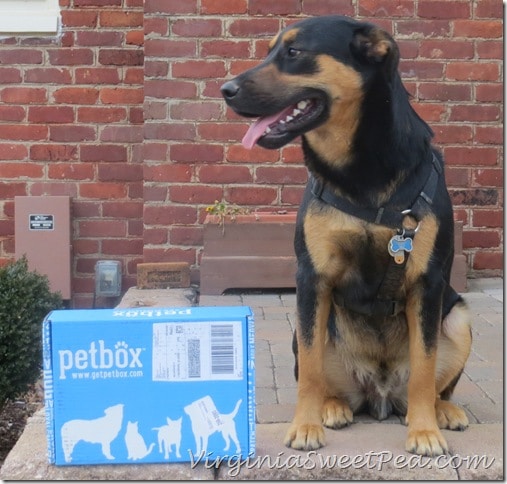 Isn't the packing on the PetBox cute? I was almost as excited as Sherman when his box arrived. I couldn't wait to see what was inside! Sherman is like a kid, he doesn't stay in one place for long!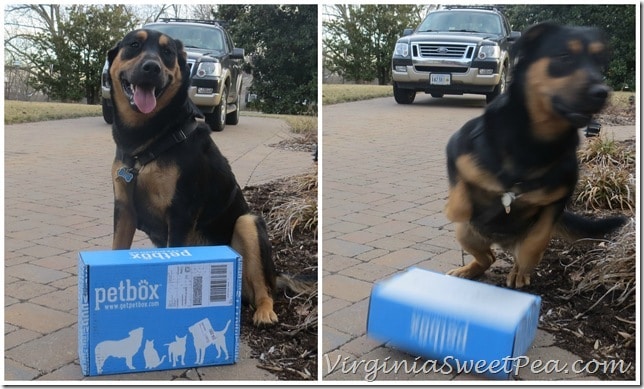 Sherman loves a box and started to open it with his teeth.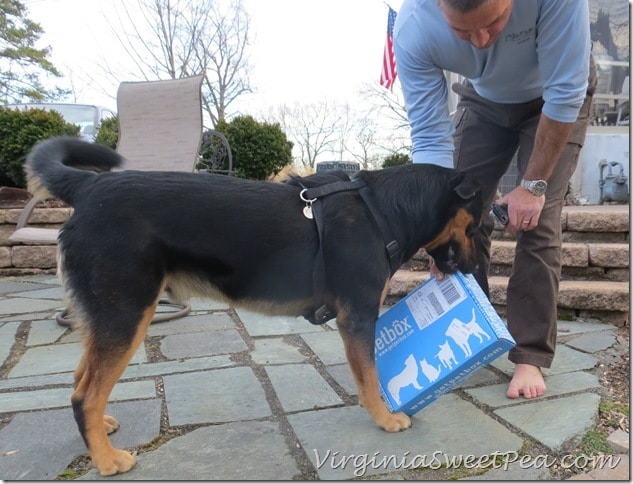 Can you see the rawhide under Mr. SP's hand? Sherman spotted it immediately and was off!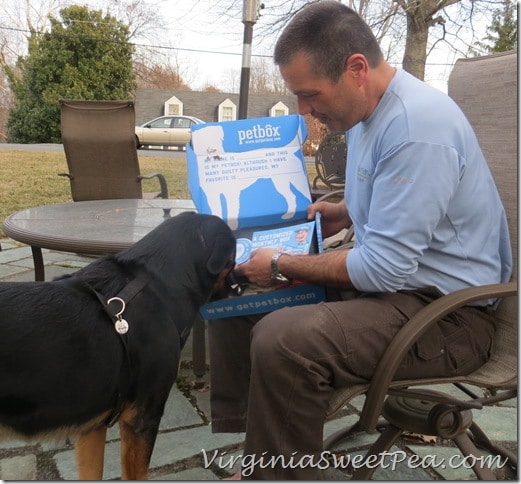 He ran and played and chewed until the rawhide was gone!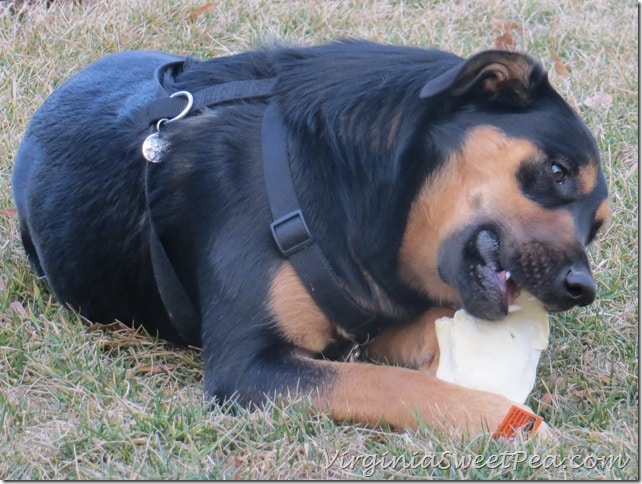 Mr. SP and I were delighted to see the Made in USA symbol on some of the products. Sherman has tested the peanut butter and applesauce treats and the glow skin and coat treats and gives his stamp of approval. The quickies are pure Haddock and I'm sure he'll like them. A FURminator has been on my list of dog things that I need. Sherman will soon start shedding his winter coat and the FURminator is sure to save me a ton of vacuuming time.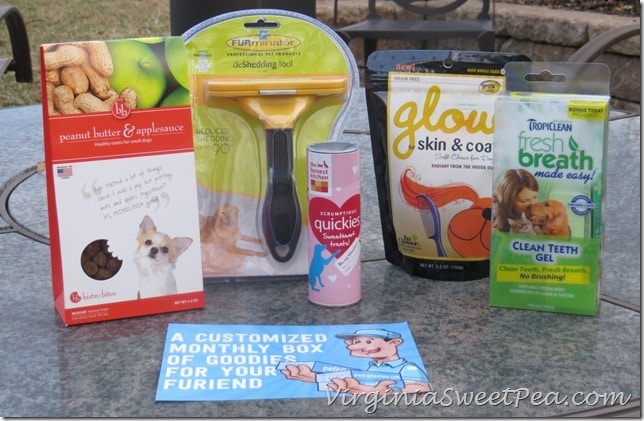 Sherman loved getting all of these treats! He probably thought it was Christmas all over again. (Not that we spoiled him at Christmas….or any other day…..)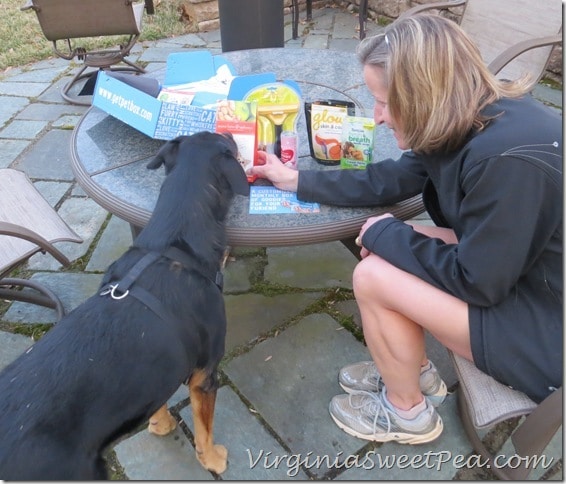 The pb and applesauce treats will be perfect for Sherman's obedience classes where its necessary to have a pocketful of small treats to reward good behavior. Our Sherman will do most anything for a treat!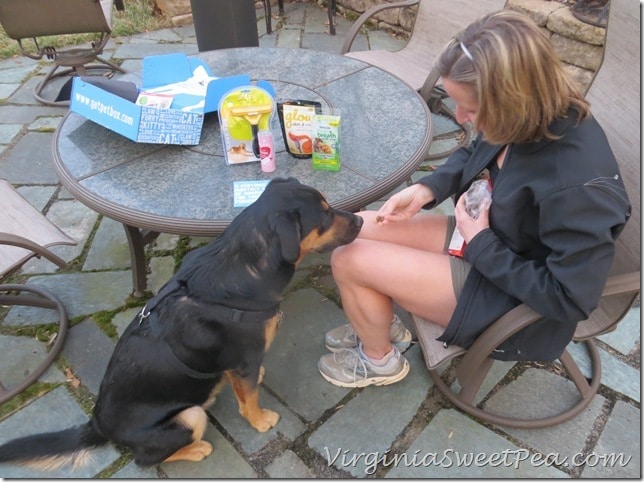 We loved our PetBox and so did Sherman. This would make a great gift for anyone who has a dog or cat! Thanks so much to Amanda of Serenity Now for picking me as the lucky winner.
To learn more about PetBox, visit their website or connect with them via Facebook or Twitter.
One lucky reader is going to win a PetBox for their own dog or cat! Use the rafflecoptor below to enter!
a Rafflecopter giveaway