Easy Easter Centerpiece (Southern Living Copycat)
Last weekend I had so much fun pulling out my Easter boxes and decorating my home for the season. My kitchen table was one spot that didn't get a decoration over the weekend.
While browsing the latest Southern Living on Sunday night, I spotted a centerpiece made for a children's table that I loved.
After a quick trip to the grocery store after work on Monday, I had what I needed to make my centerpiece.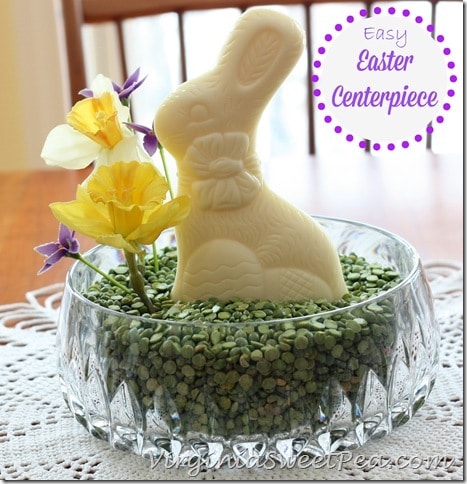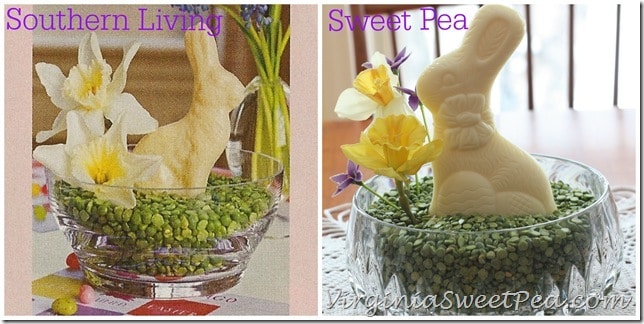 The Southern Living Easter centerpiece uses fresh flowers.
I used faux since it was pouring down snow when I made this!
If I decide to use fresh flowers later on, it will be easy enough to switch them out.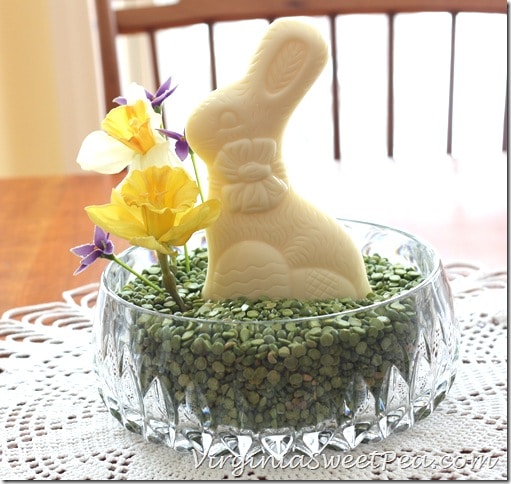 The white chocolate bunny smells so good!
I'm sure he'll be enjoyed next month when it's time to put the Easter decorations away.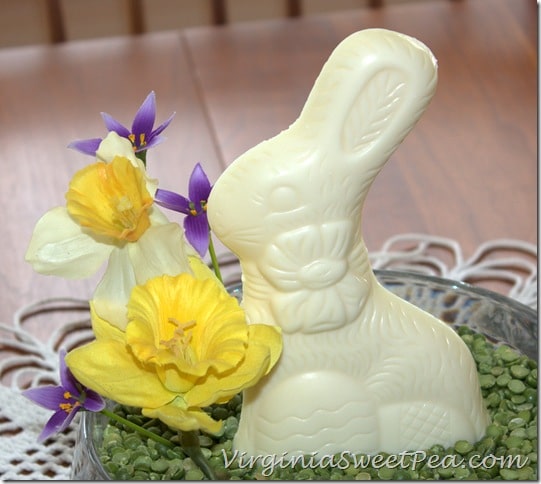 This idea would also look pretty as part of a vignette on a table or maybe even on your kitchen counter.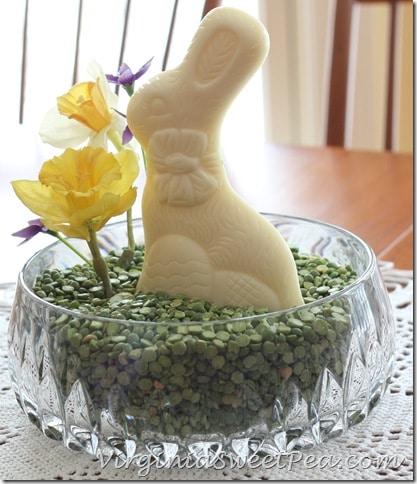 I shared my latest Easter craft project earlier this week, striped eggs. I made these with thrifted friendship bracelet string.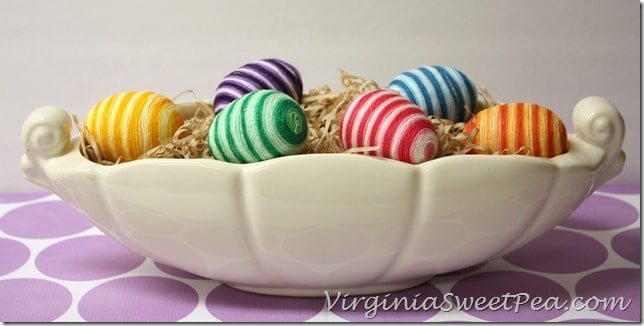 If you have a dog or cat, you'll want to enter the giveaway for a box of treats for your dog or cat from PetBox.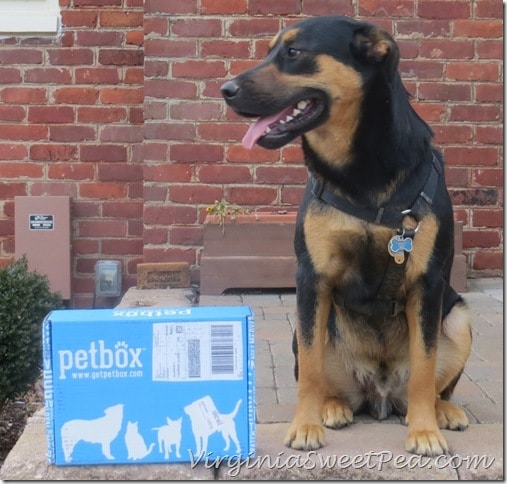 Thanks so much for stopping by. As always, I appreciate your visits.