How to Repair a Rotten Window Sill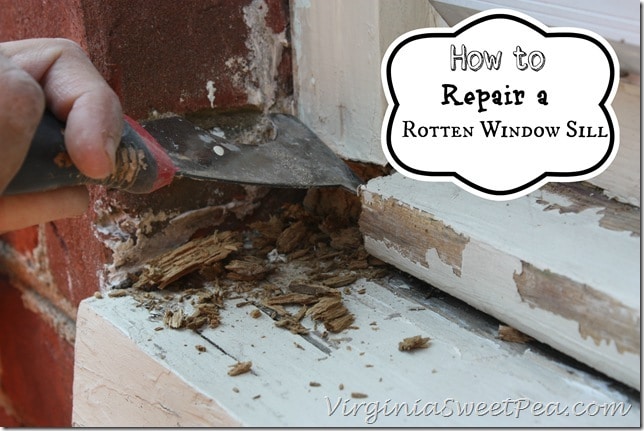 This weekend Mr. SP started a task that's going to monopolize many weekends this fall, window repair. Our 1950's home has the original windows and the time has come to give these windows a bit of TLC. After starting to work on the first window, Mr. SP quickly discovered that one side of the window sill had started to rot. Repairing a rotten window sill isn't terrible difficult, let's see how to do it!
This post contains affiliate links for your convenience. For full disclosure go here.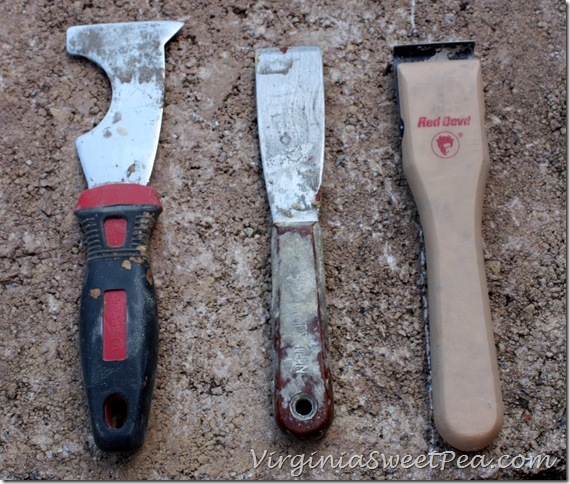 A 3 in 1 Scraper was handy for removing old caulk, chipping paint, and rotting wood. A putty knife was used to mix the wood filler and to spread it in place. A double edged scraper was a great help in removing chipping paint.
Mr. SP started the window repair by using the 3 in 1 tool to remove the old caulk. Then he used the double edged scraper to remove peeling paint. The sill had a rotten place and the 3 in 1 tool worked perfectly to remove the rotten wood. At first the rotten spot didn't appear to be too large, but the more he worked, the bigger it got!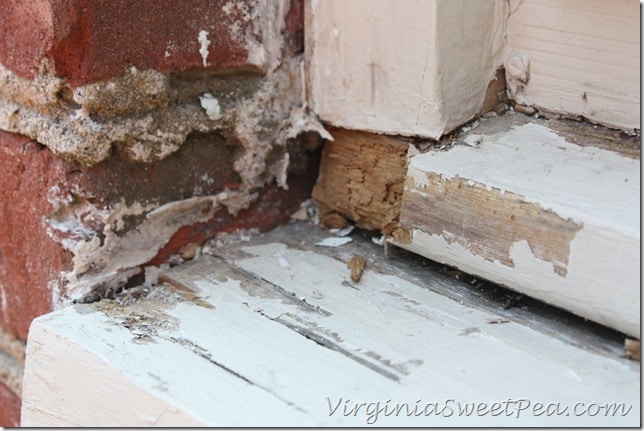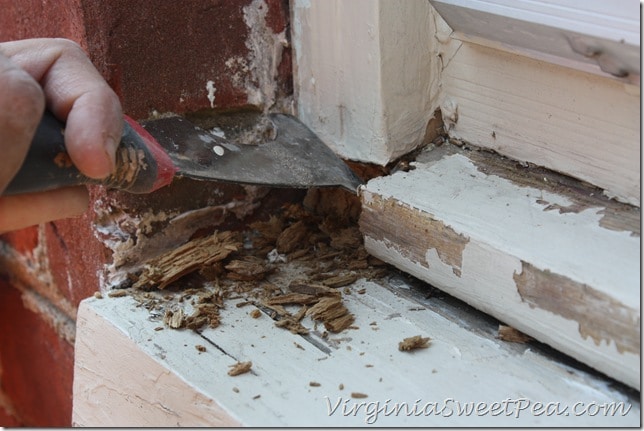 After the wood was chipped out and the loose paint was removed, the window sill was wiped clean with a damp cloth.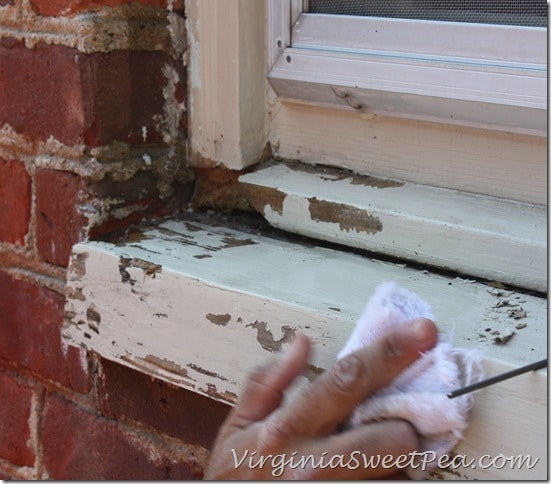 Thanks to the Haven Conference, we had a container of Bondo Wood Filler available to use. This 6 oz. container was just enough to repair one window. We have six more windows to go and we'll use this product for any wood repair that needs to be completed. The great thing about Bondo is that it dries quickly and can be sanded and painted with very little wait time.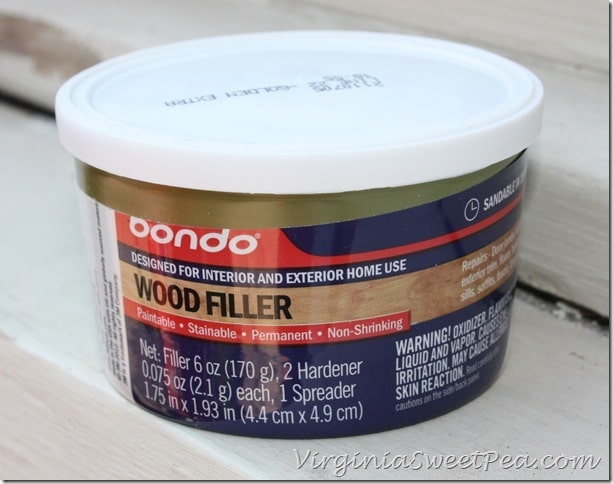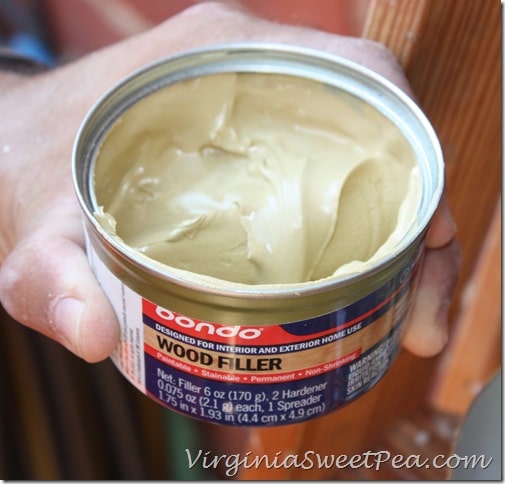 Half of the Bondo was put into a disposable container and then the hardener cream was added.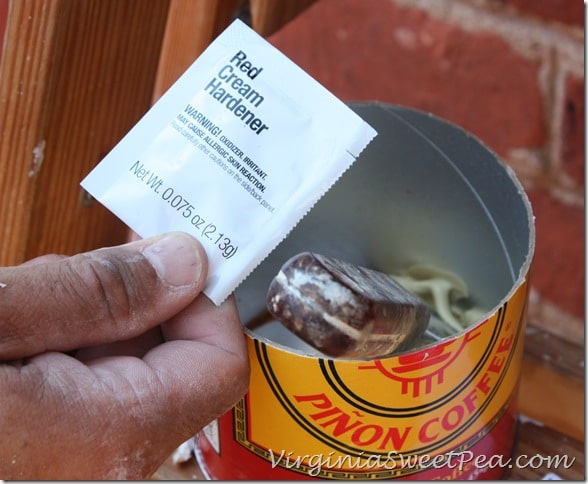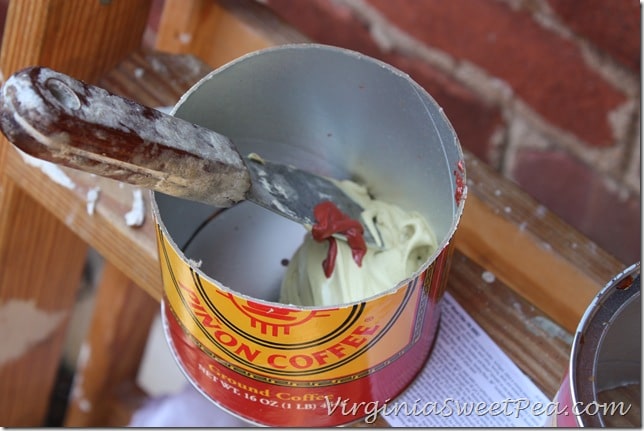 Stir it together and use quickly.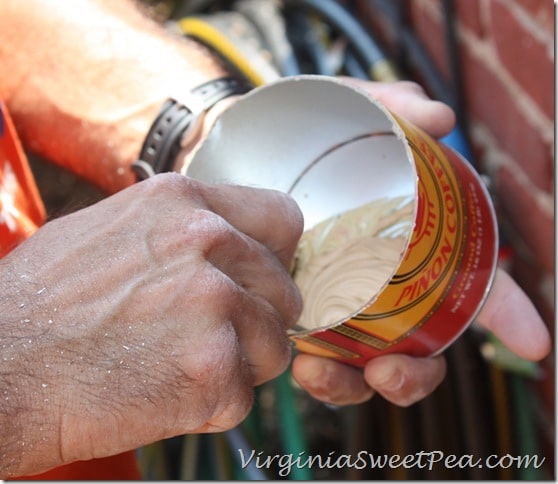 A scraper comes with the Bondo to help with the application.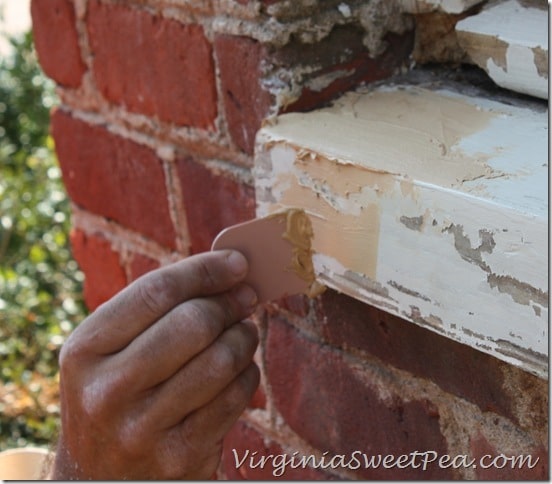 The first batch of Bondo started to dry before Mr. SP could get it properly applied, so he stuffed what was left in the large hole.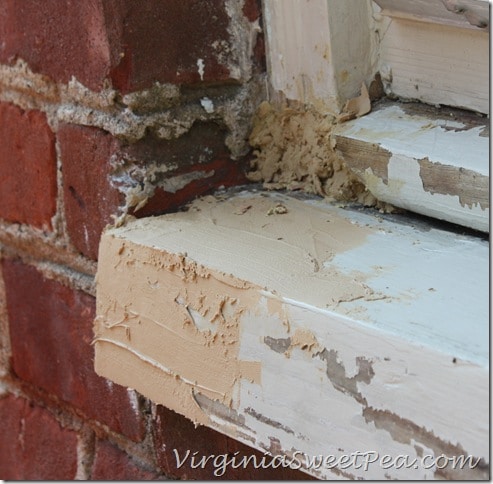 A second batch was mixed and applied to finish filling in where the rotted wood had been chipped out.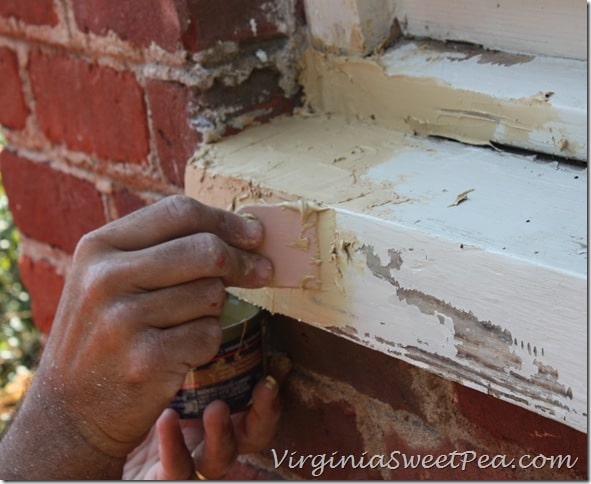 After the Bondo dried, the area was sanded smooth and wiped clean.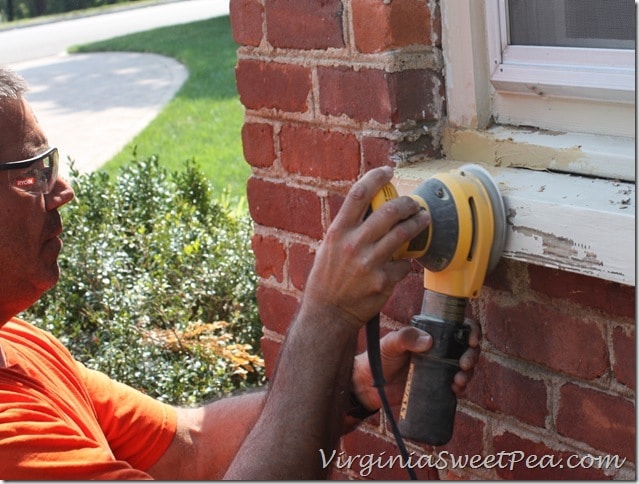 Mr. SP recaulked the window, primed it, and then applied two coats of paint.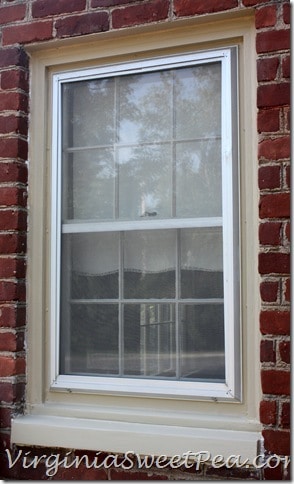 I'm so glad that 3M was at Haven and that they generously provided a nice sample of their product. Mr. SP was 100% pleased with the ease of using the product and the end result.
This is not a sponsored post. I received my Bondo at the Haven Conference and was not compensated by 3M or Bondo in any way.