Vintage Shelf (Made by My Dad) Gets a Fresh Look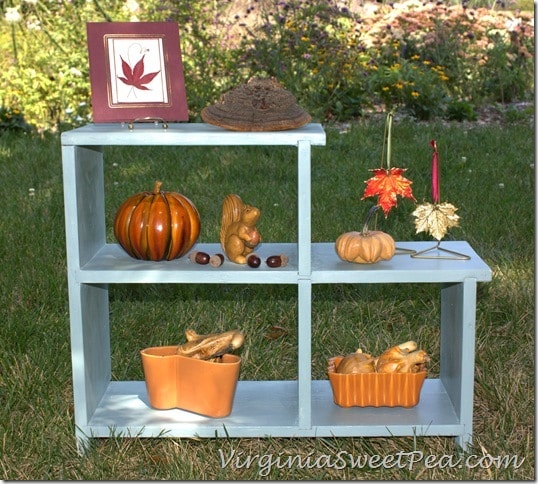 Once upon a time there was a young couple who built a house and spent many years making it a happy home for their children. The happy wife loved decorating, crafting, and gardening and wanted a shelf for her plants. Her handy husband took a break from his farm chores and built a shelf that was exactly what she wanted. The shelf was used for plants, and then for toys, and then it ended up in the barn where it sat for years.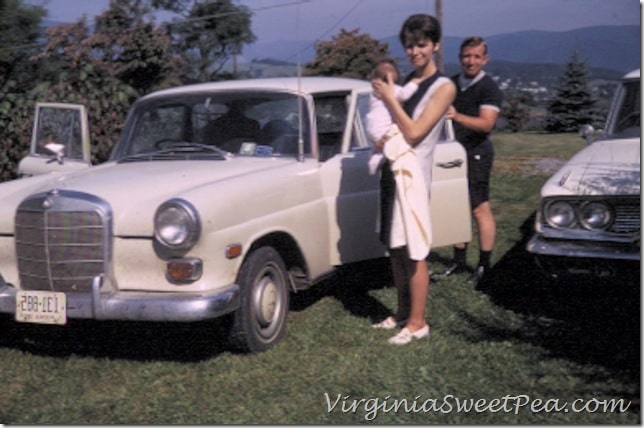 (Mama, Daddy, and me in 1969)
On Mother's Day of this year, Mama and I visited her storage barn where I spotted the shelf made by my dad so many years ago. I liked its cute design and asked if I could have it, and of course, my mom let me. I forgot to take a before picture, but the shelf was painted white and was very dirty from being in the barn. Mr. SP helped me put in a few screws to reinforce it as it had gotten loose over the years, and then it was sanded and painted with AS Duck Egg Blue followed by a coat of wax. What a difference a little TLC made for this shelf!
For fun, I styled the shelf with fall items and took pictures in the yard where there's good light. Truthfully, none of these items stayed on the shelf and are now displayed in various parts of my house for fall. I'm hoping my mom will want this shelf back after she sees how good it looks now. It would be perfect for one of the three, yes three, porches on the back of her home.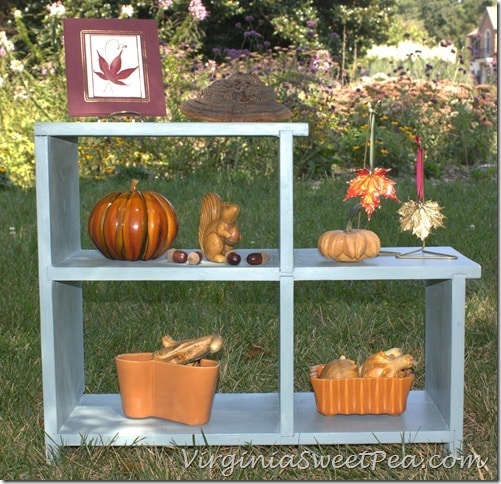 Since these fall decorations are on display, I may as well share a bit about each one.
My grandmother pressed this Japanese Maple leaf and made the card when she was in her 90's. I use it every year for fall decorating.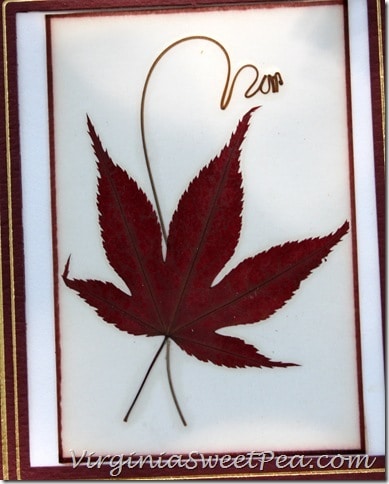 Both leaves are Vermont Sugar Maple and were gifts from Mr. SP. I always dry my gourds to use another year. Did you know that gourds and small pumpkins can be dried?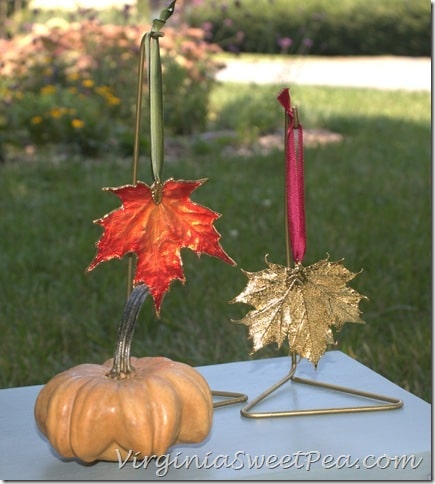 I've had this squirrel for years and years and enjoy using him for fall decorating each year.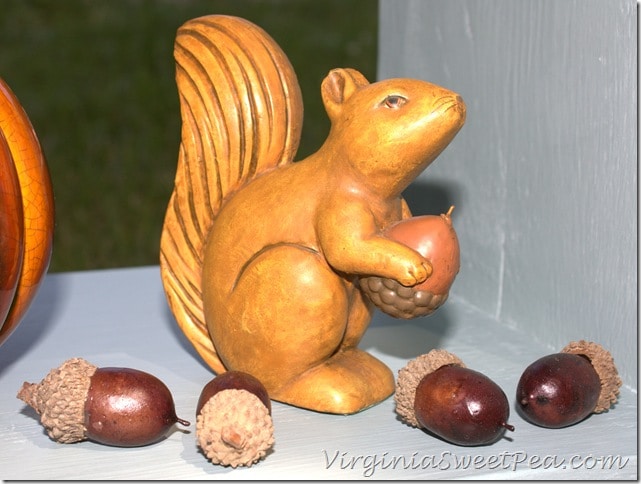 A student gave me this shelf fungus after we learned about it in science class. He probably would laugh if he knew that twenty years later I am using it as a decoration.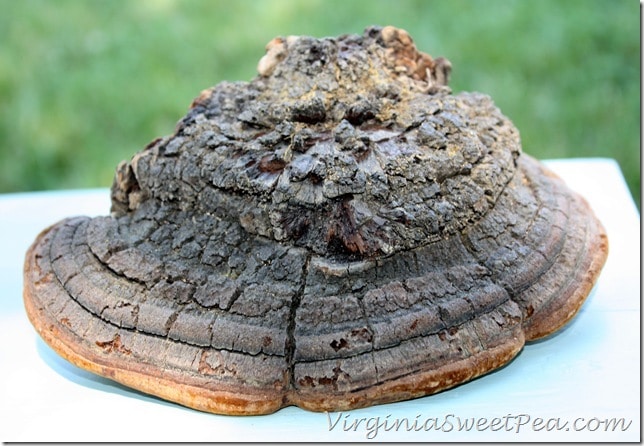 I love collecting vintage flower pots and only have two in orange. The shape of this one is unusual.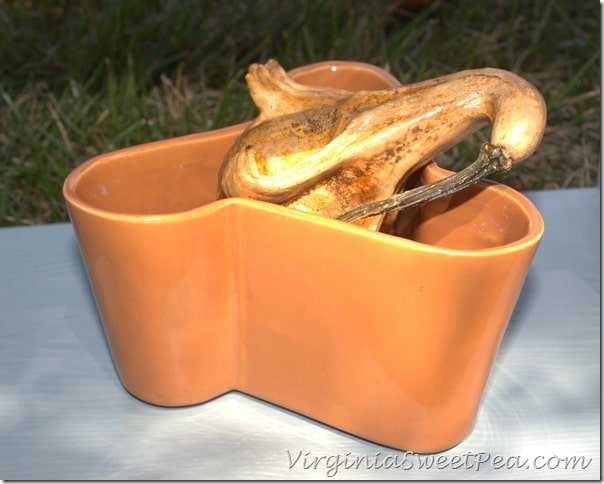 I was thrilled to have a few hours this weekend to slowly start decorating for fall. Have you started?