Beautiful Fall Outdoor Displays in Vermont
Yesterday I shared Our Fall Vacation in Vermont and today I'm back to share Beautiful Fall Outdoor Displays that I saw on our trip. People in Vermont go all out decorating their porches, window boxes, and even their yards for fall. If you are like me, you'll get some ideas that you'd like to use for your home.
Beautiful Fall Outdoor Displays in Vermont
We stayed at the Woodstock Inn and the fall decor their is outstanding. Large pumpkins line the walls in front of the inn. Guests can use the bikes parked in front of the pumpkins for a ride around the village.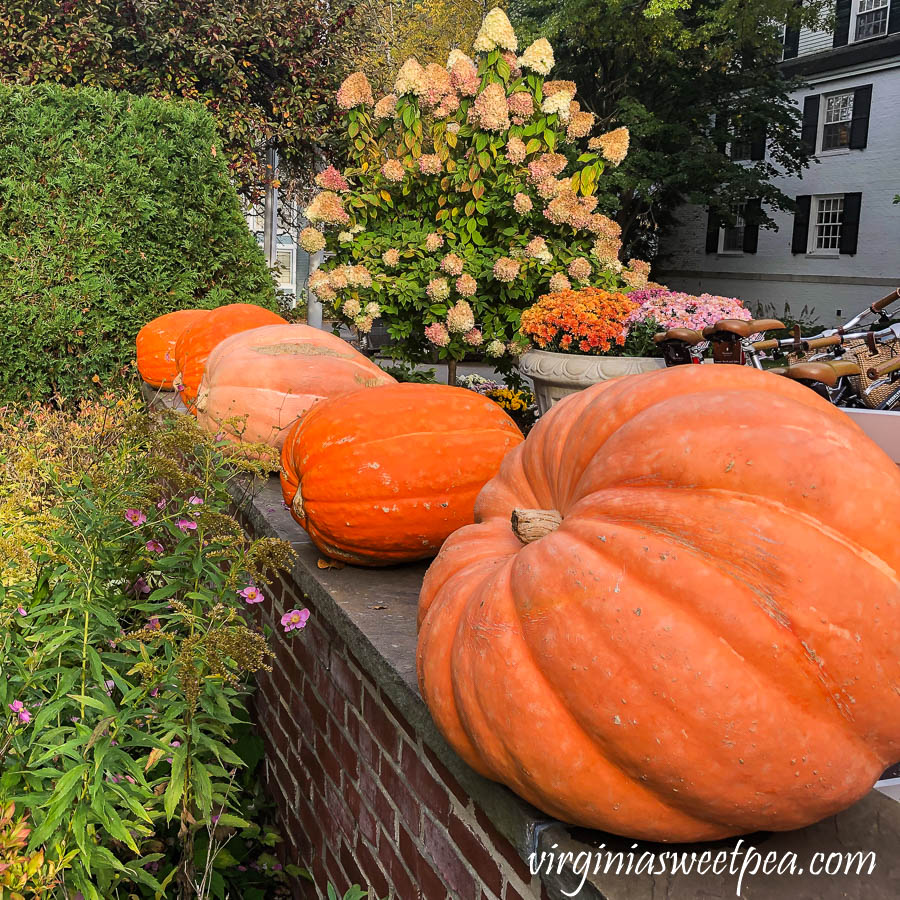 I adored this creative display at the entrance gate to the Woodstock Inn. Swan gourds surround a nest filled with egg gourds. Isn't this a cute decorating idea? You can see Sherman in the background of this picture.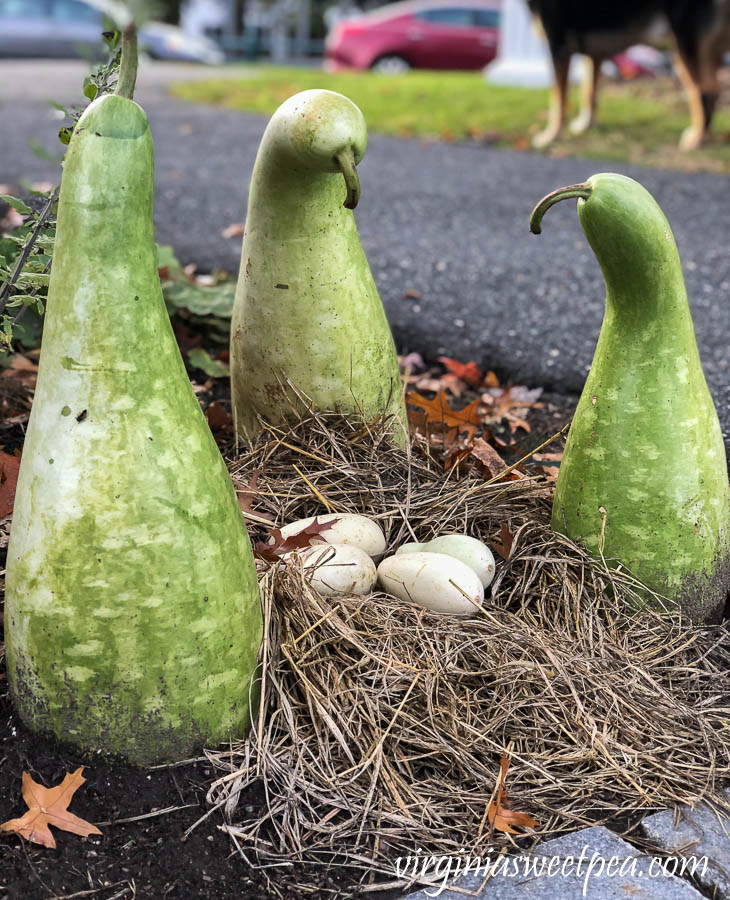 To the right of the swan gourd display were these beautiful pumpkins.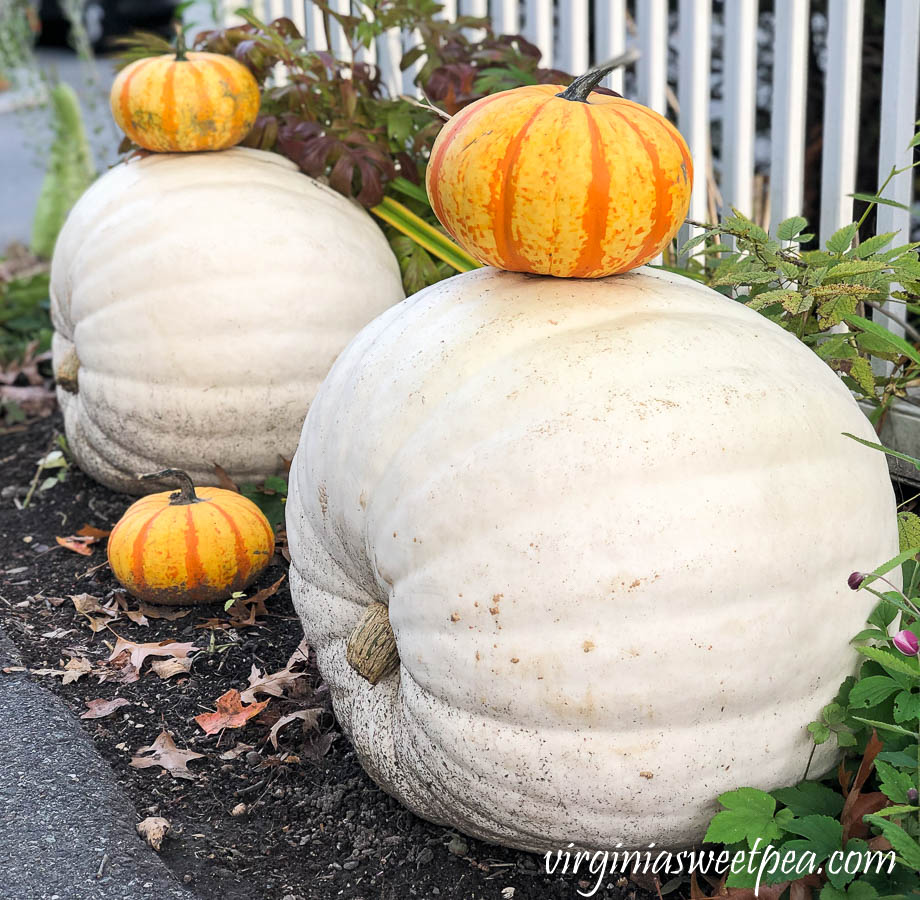 The entrance to the inn has a fabulous fall display with pumpkins, gourds, sunflower heads, dried flowers, and corn stalks.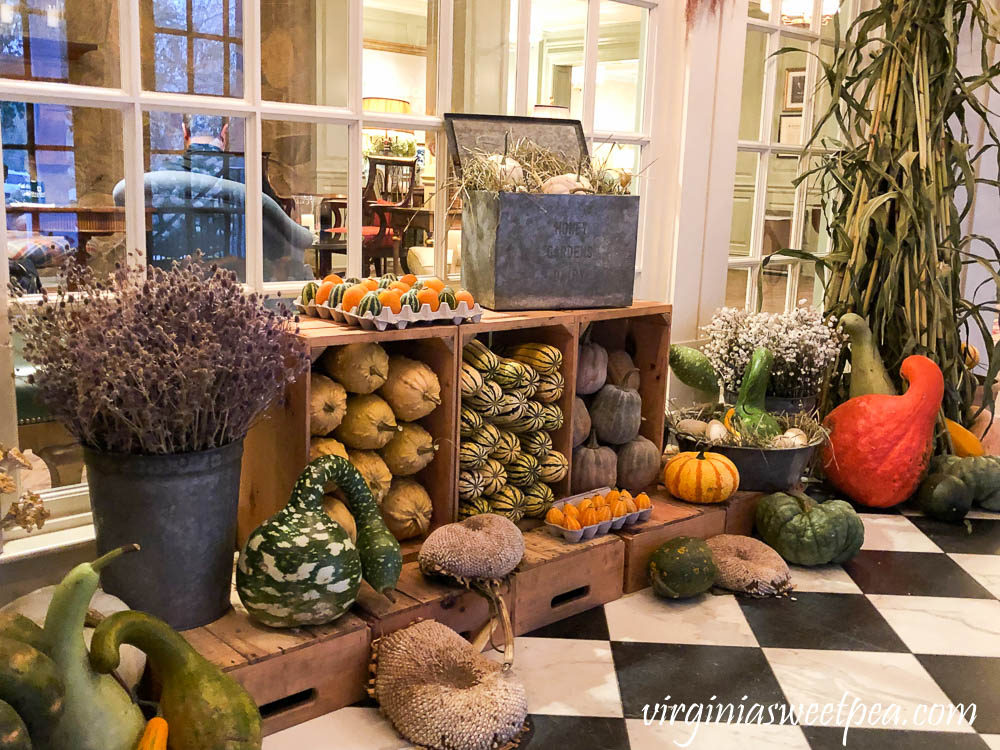 Every time we entered the inn through the front door I had to stop to admire this spot.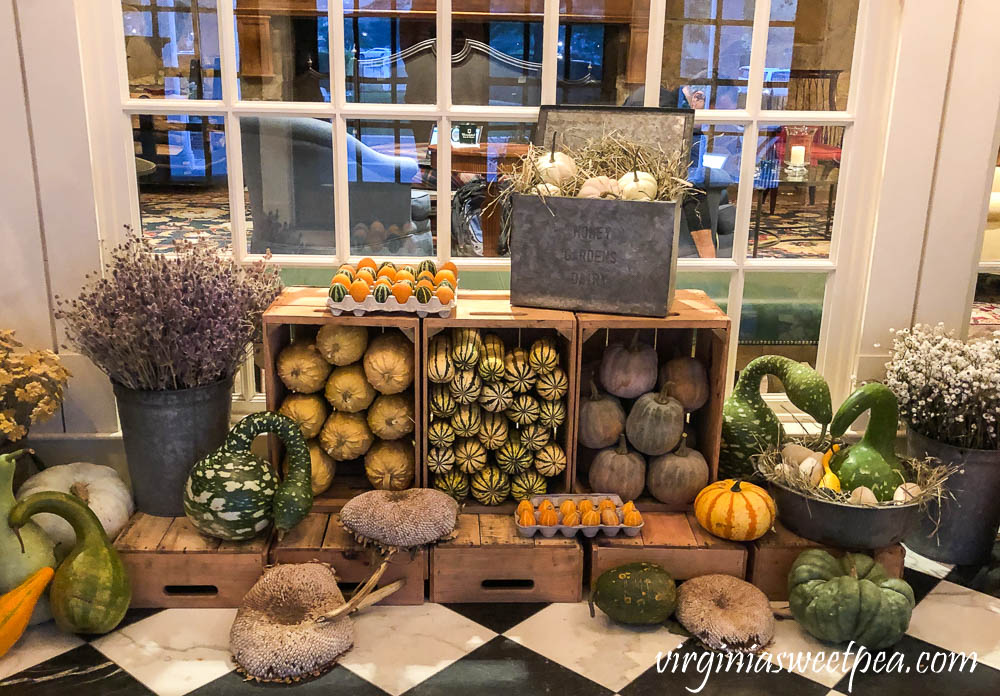 An idea that I loved was filling an egg carton with gourds.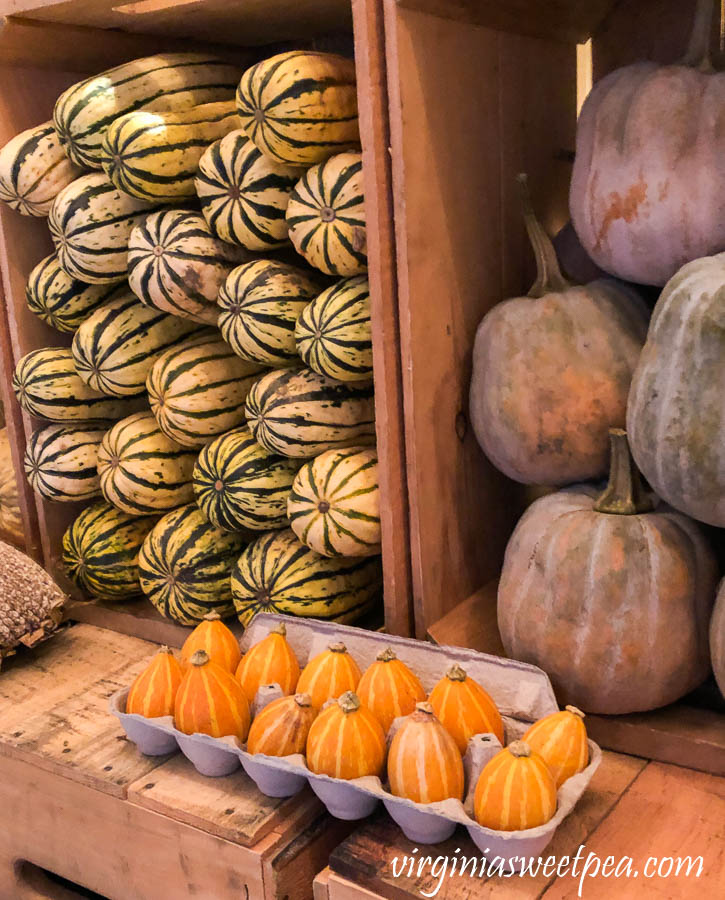 Here's another swan gourd vignette, this time incorporating a vintage pan.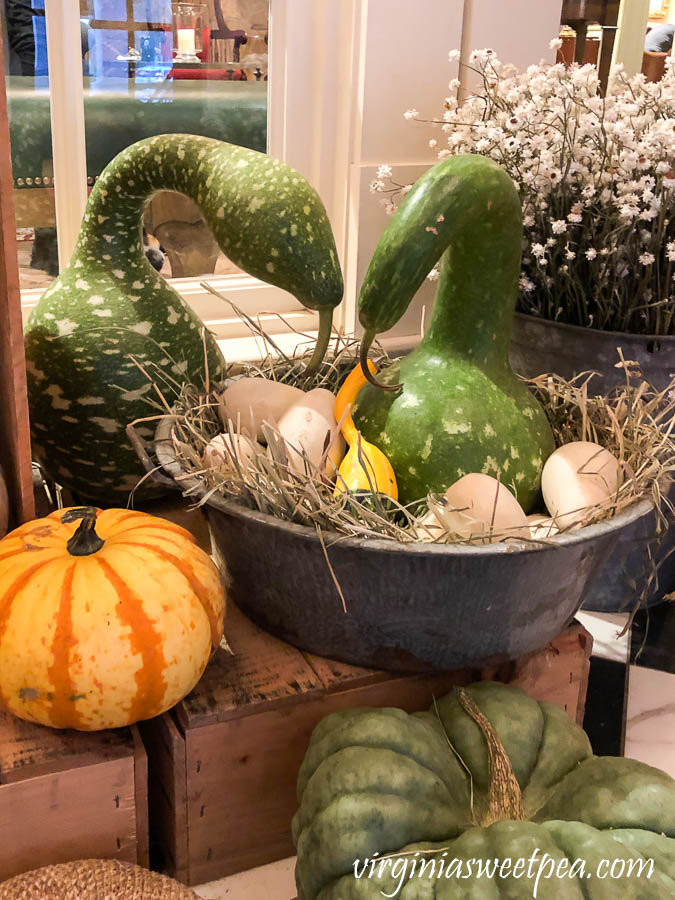 After I took this picture, I immediately sent it to my mom because she has a vintage milk box on her front porch. Doesn't this one look great filled with straw and white pumpkins?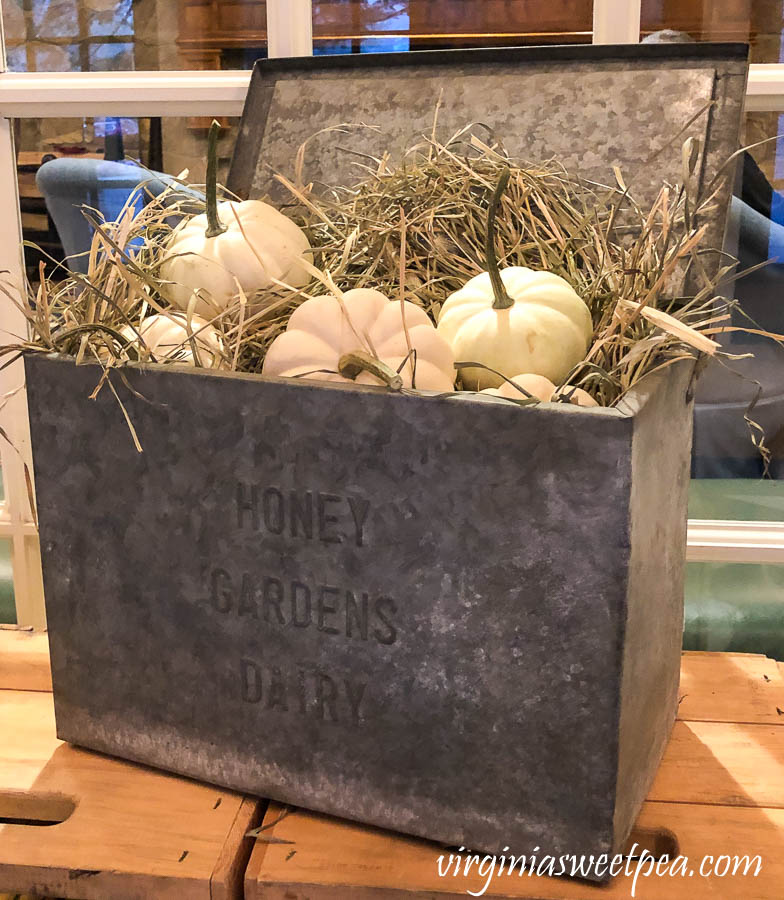 This home in Woodstock had a beautiful display and both last year and this year Sherman posed for a picture here.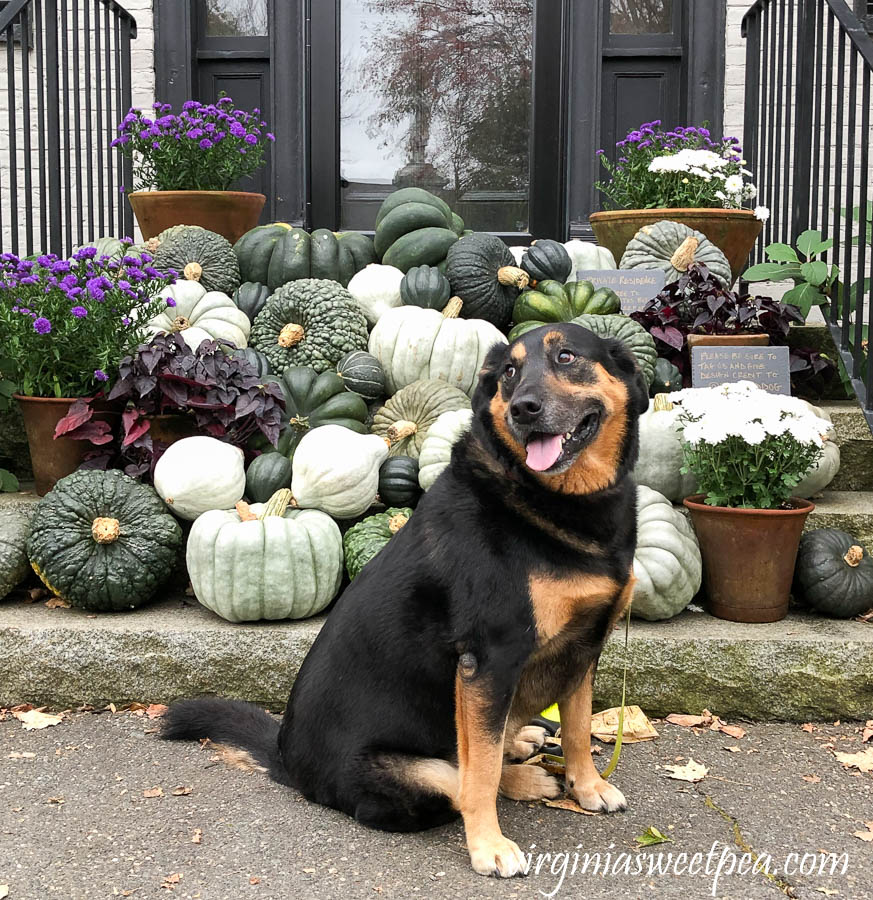 Window boxes in front of all of the businesses in Woodstock were decked out with fall goodness.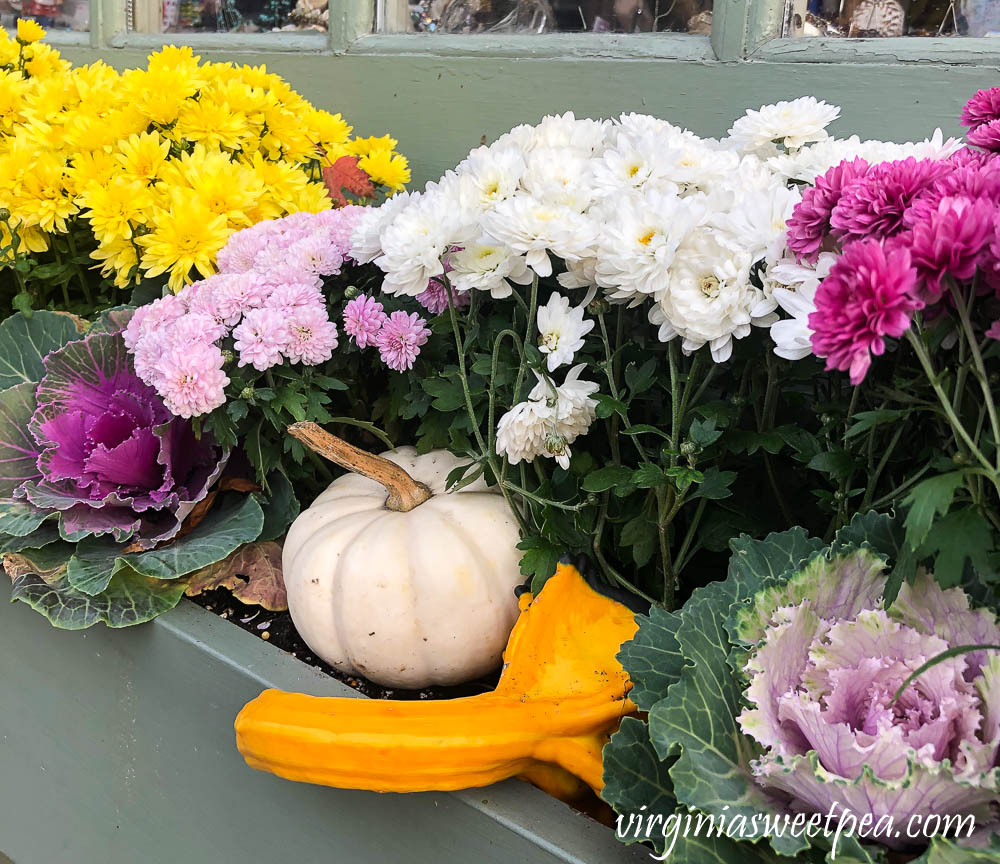 The Ardmore Inn's front porch was decorated to invite people to use it for pictures.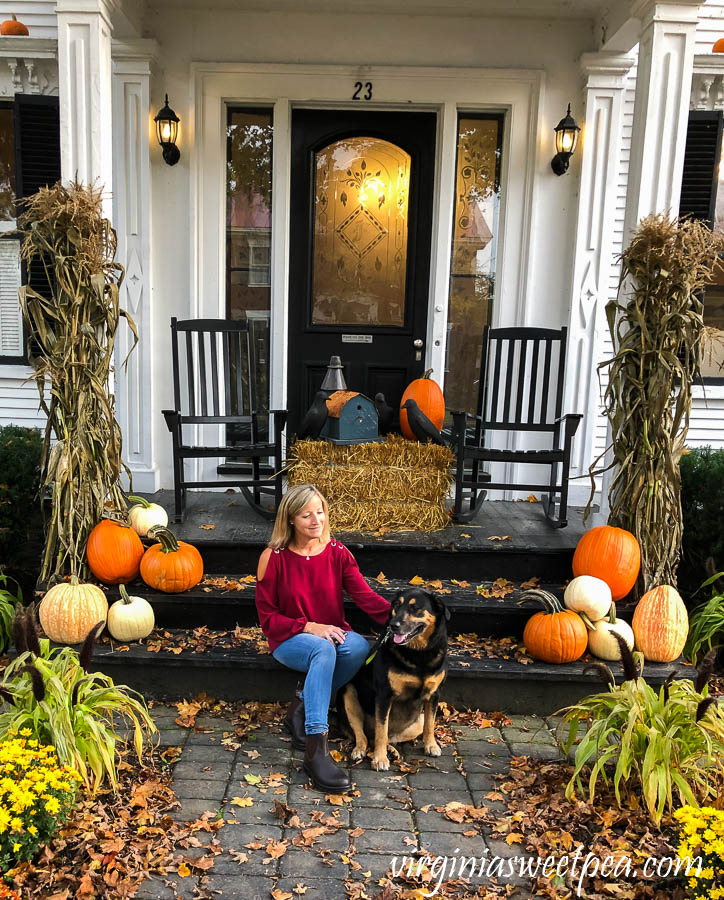 Sherman had to pose in the same spot for his Mama.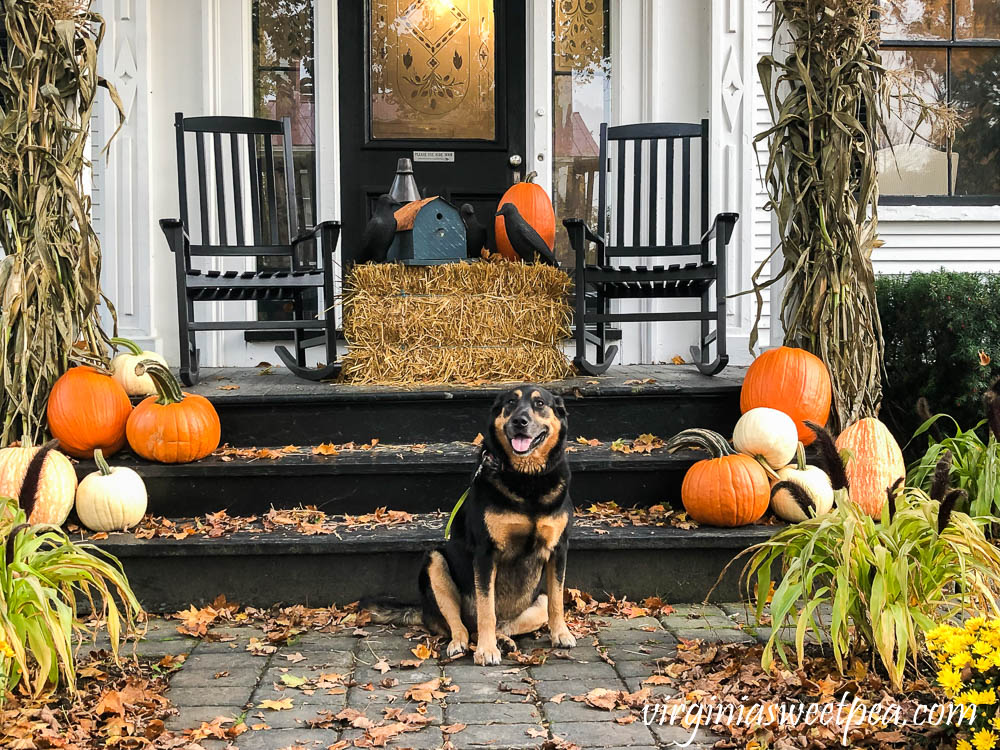 Isn't this a beautiful inn?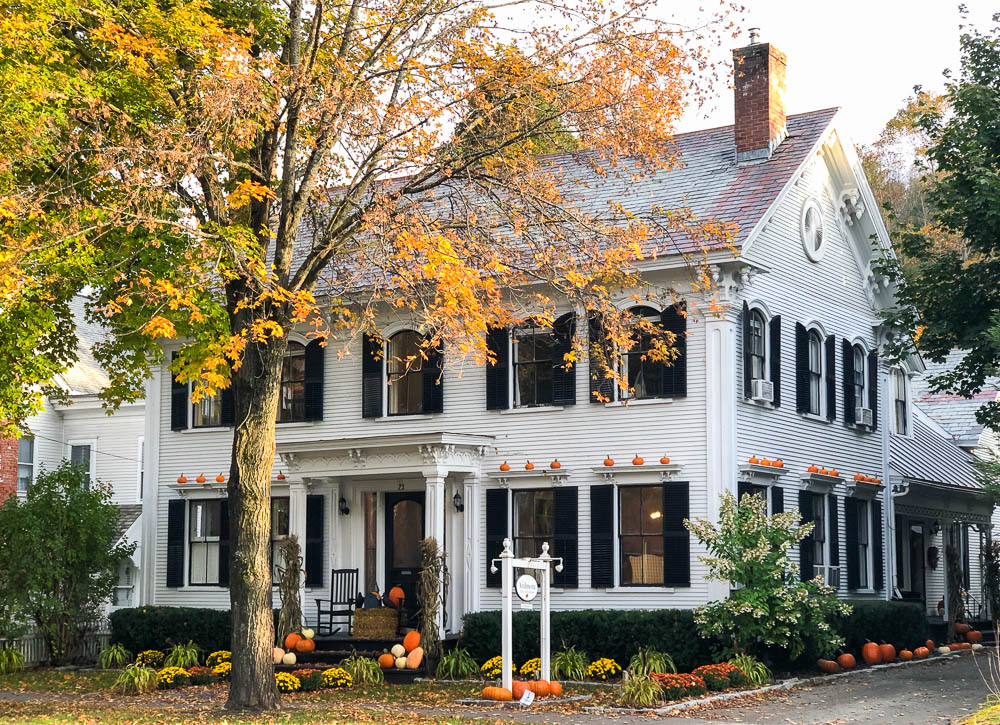 A home beside the Woodstock Middle Bridge had three beautifully filled window boxes.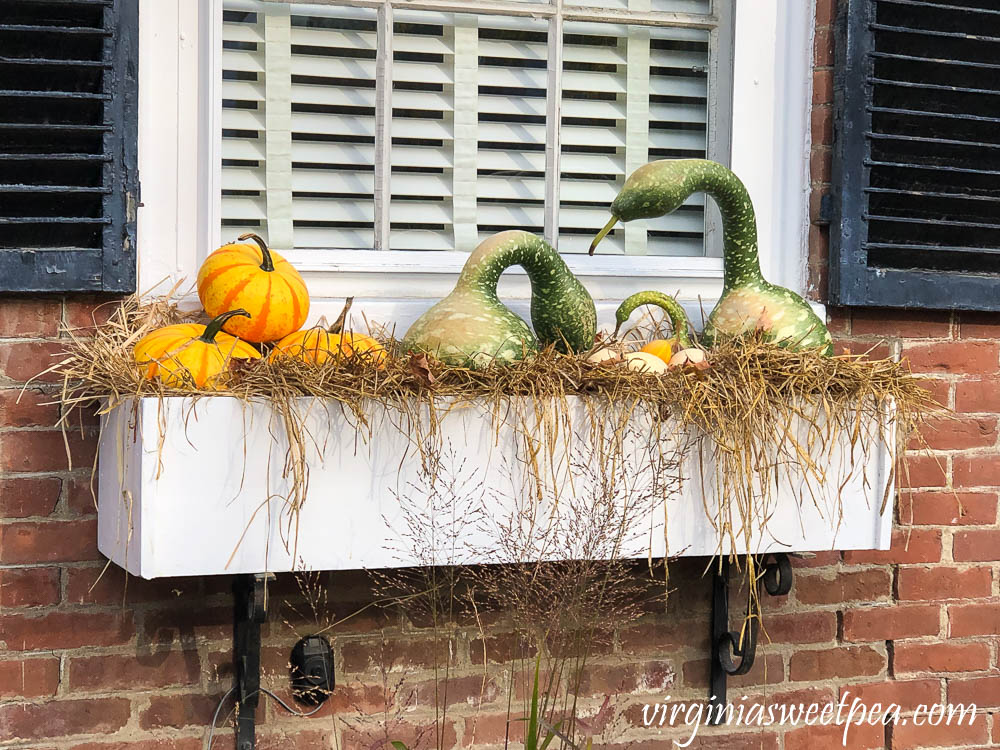 We suspected that the same decorator that decorated the Woodstock Inn for fall decorated the outdoor spaces at this home.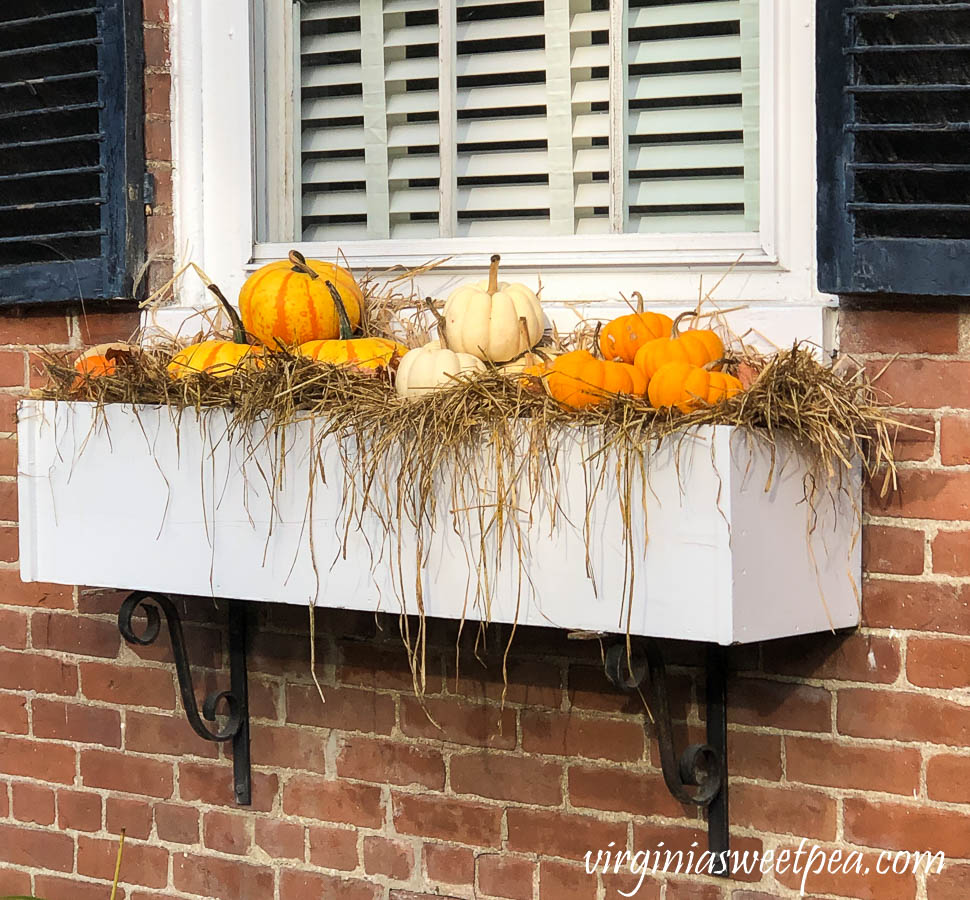 I really like the idea of using dried grass in a window box for fall.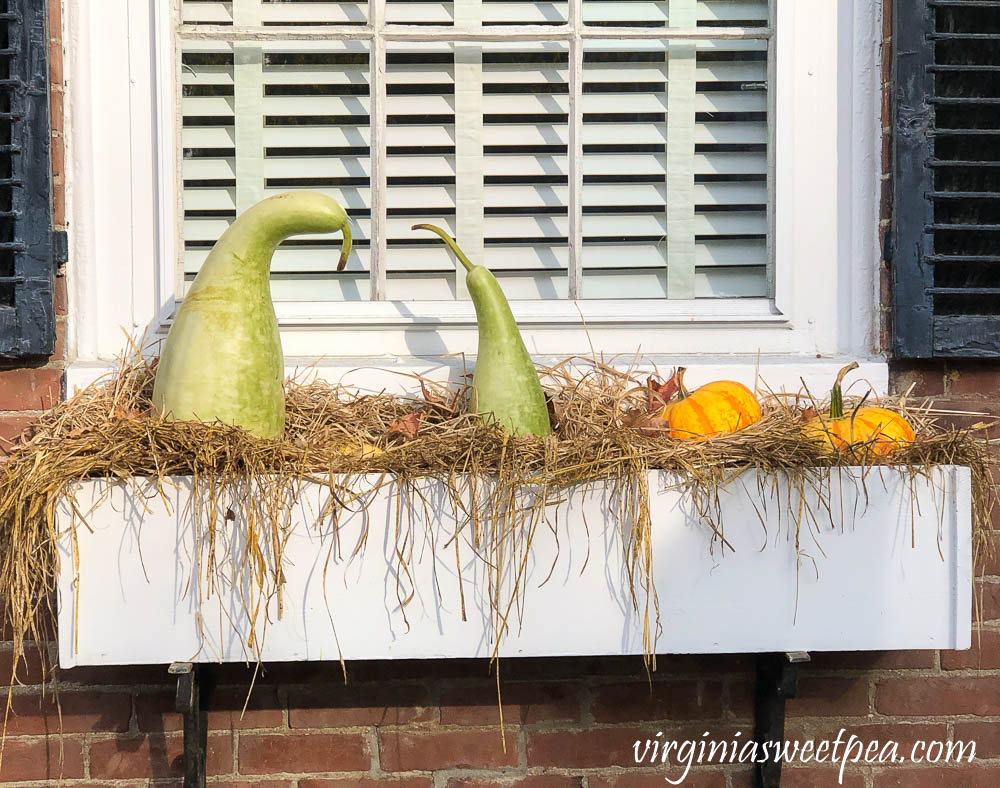 A bench outside of the South Woodstock Country Store where we ate lunch twice was filled with pumpkins.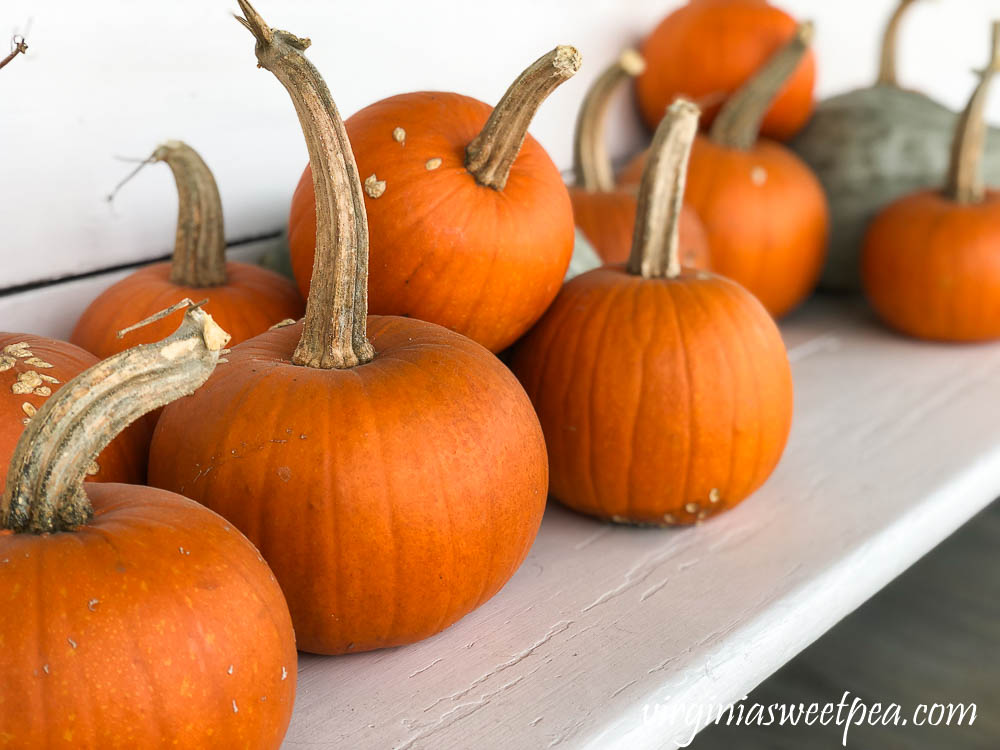 A post office adjoins the store and this is their window box.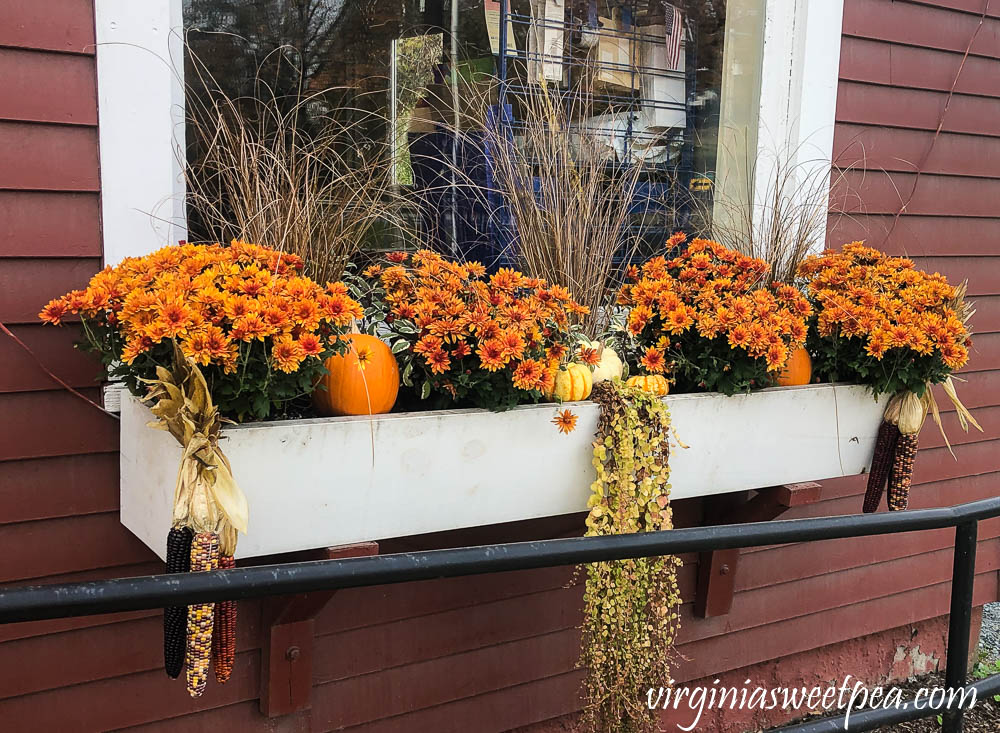 Next to the store and post office is the lovely Kedron Valley Inn.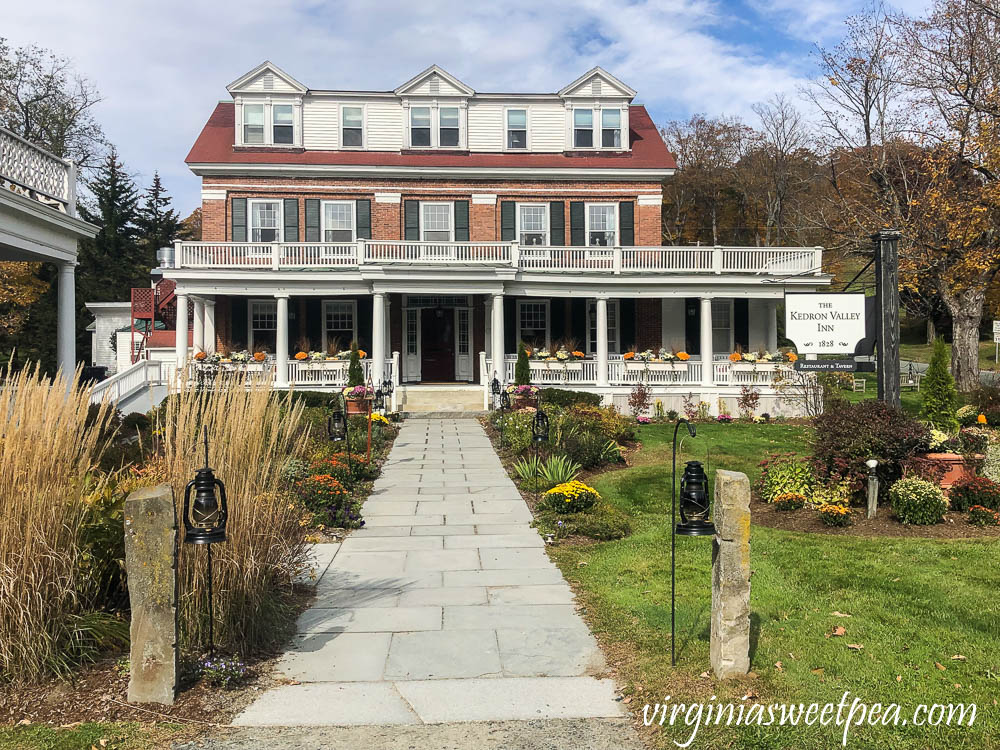 The Kedron Valley Inn was used for this 1980's Budweiser commercial. Do you remember it? I certainly do!
The window boxes at the Kedron Valley Inn were filled with fall goodness.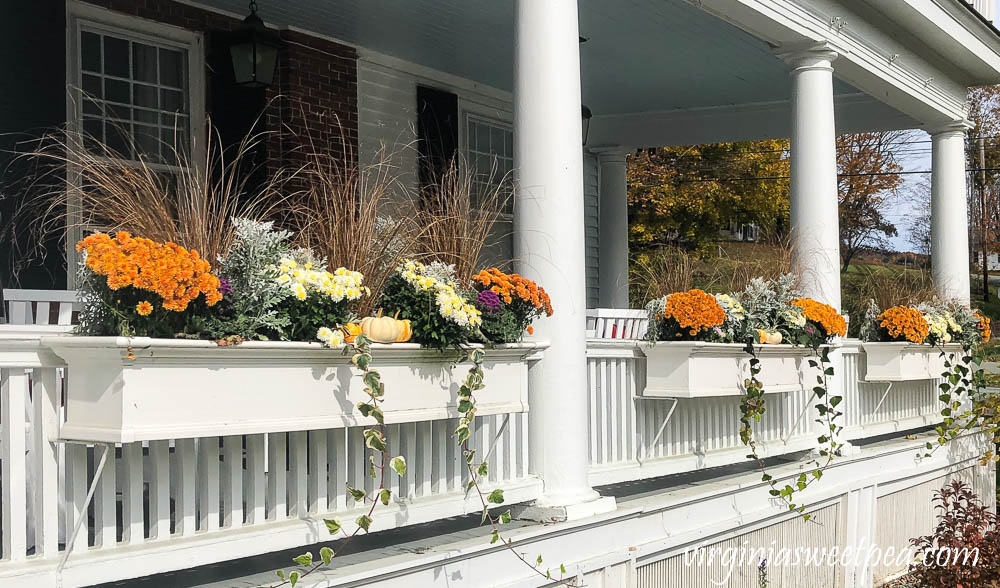 I'm sure that the inn keeps these boxes looking pretty in all seasons.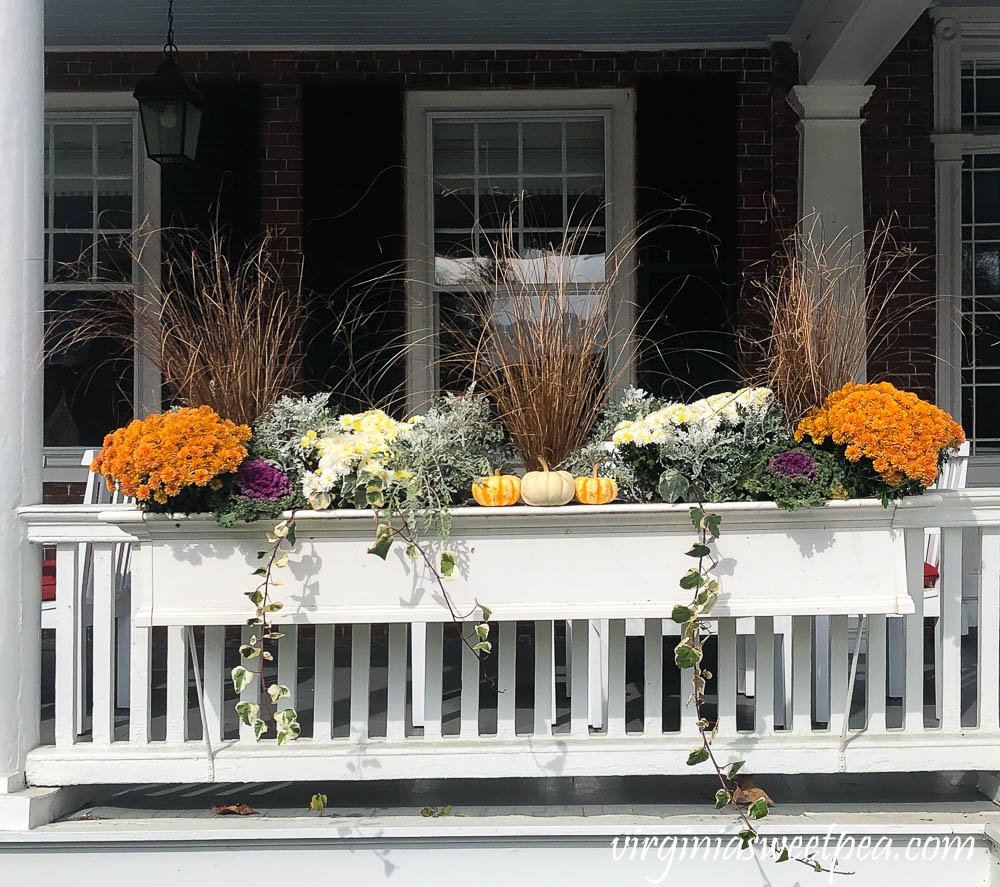 This planter was outside of a restaurant in Woodstock.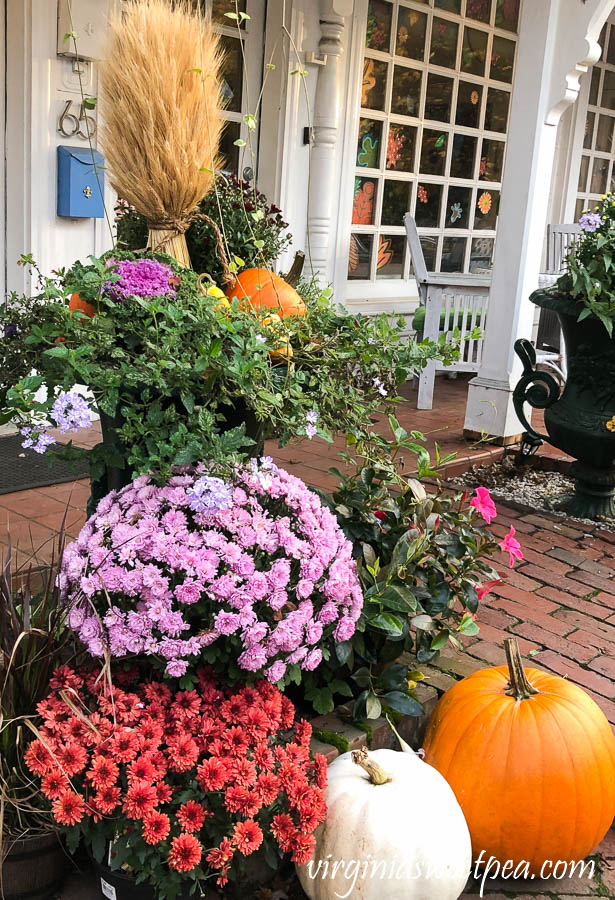 A very unique fall decoration was this pumpkin totem pole also seen in the town of Woodstock.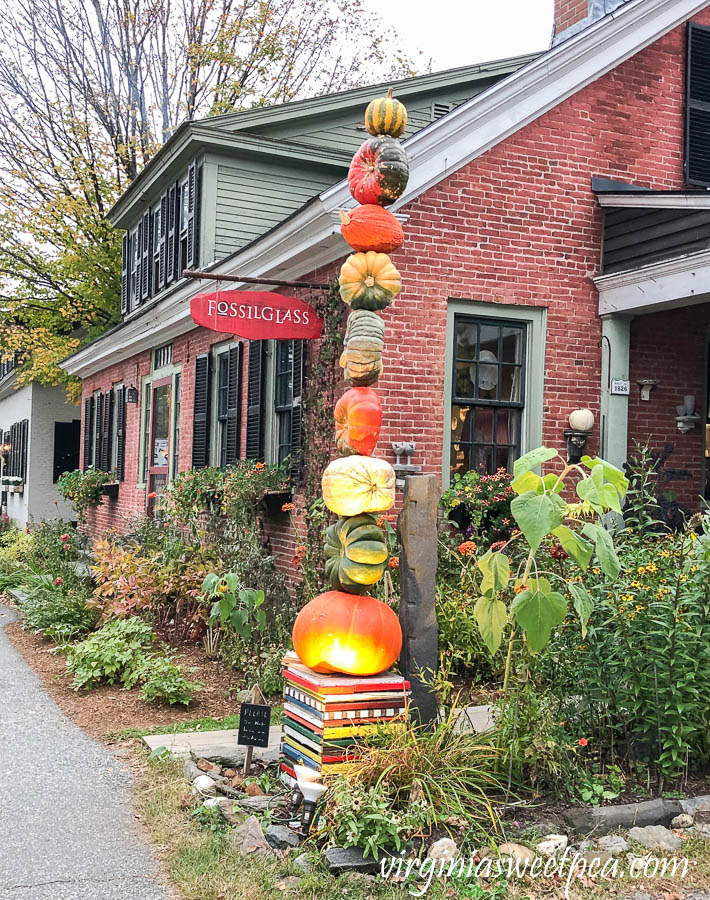 I hope you enjoyed seeing all of these beautiful fall outdoor displays from Vermont and I hope that you got a few ideas for decorating your home for fall.