Sherman's First Halloween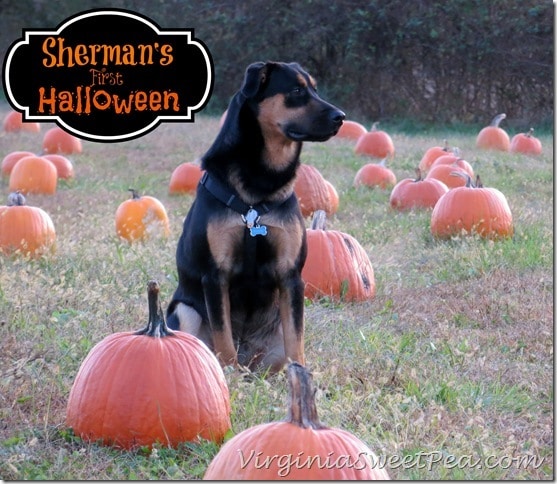 Our Sherman enjoyed his first Halloween. He visited a pumpkin patch and posed for a few pictures. Can you tell that his Mama, a former dog hater, is totally smitten with him?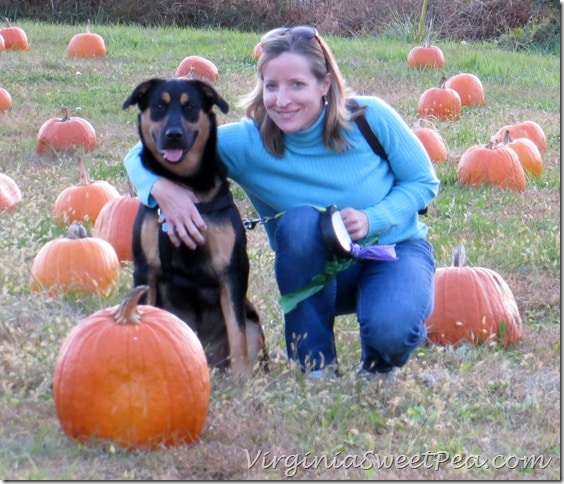 On Halloween night, Sherman dressed up in the pumpkin costume that his Aunt Susan sent him all the way from California.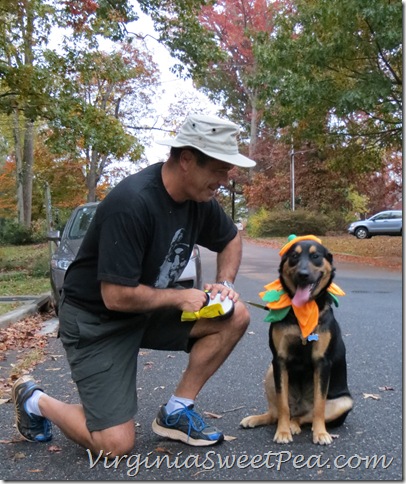 Sherman enjoyed a walk around the neighborhood and especially enjoyed seeing the children dressed in costume. Here Sherman greets Katie who is dressed as The Tooth Fairy.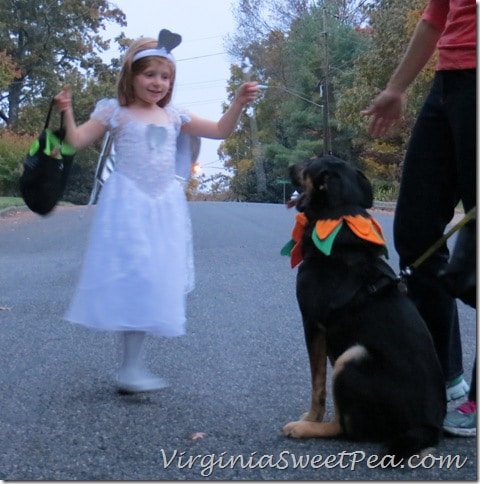 Sherman barked "trick-or-treat" when he got to his grandpa's house.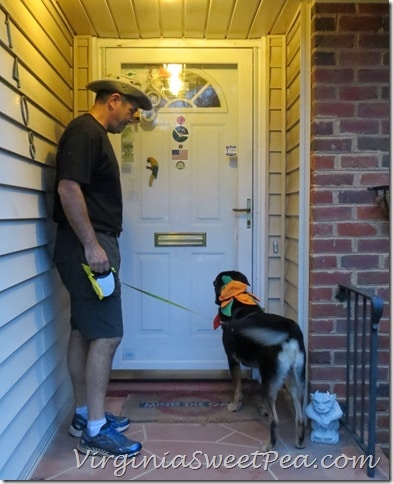 Grandpa had chocolate for kiddie trick-or-treaters and a special doggie treat for Sherman.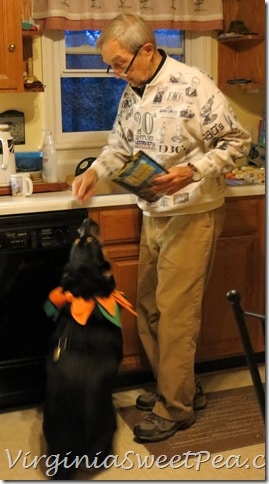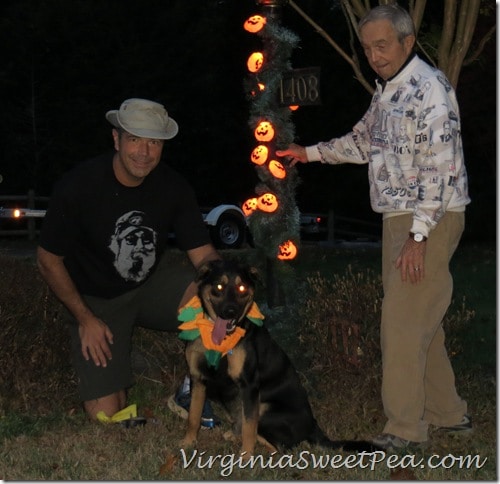 A dinosaur showed up at Grandpa's house as we were leaving.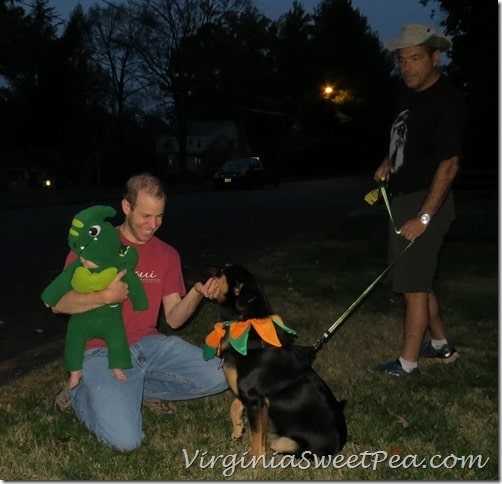 Sherman visited his friend Simba before heading home to help pass out candy to the boys and girls.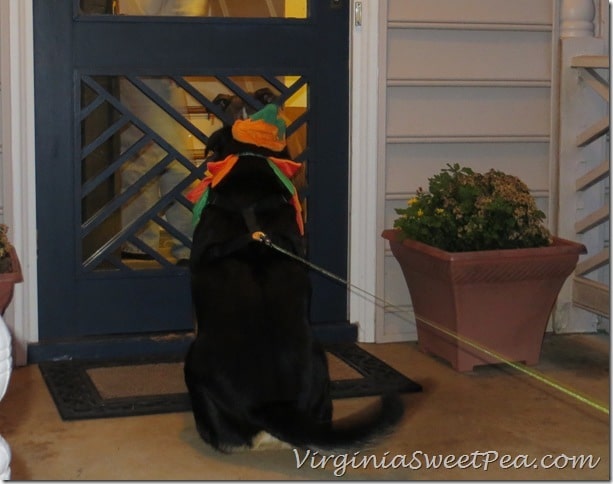 Sherman loved going to the door to greet the trick-or-treaters and especially loved the attention the boys and girls gave him.
This weekend I'll put away Halloween and bring out the turkey décor for Thanksgiving. I can hardly believe that it's November! How was your Halloween?
Sharing With:
Amaze Me Monday at Dwellings – The Heart of Your Home