Vintage Halloween Costumes
I am very lucky that my mom saved many things from my childhood. Today I'm sharing vintage Halloween costumes that were worn by me, my brother, and two of my cousins.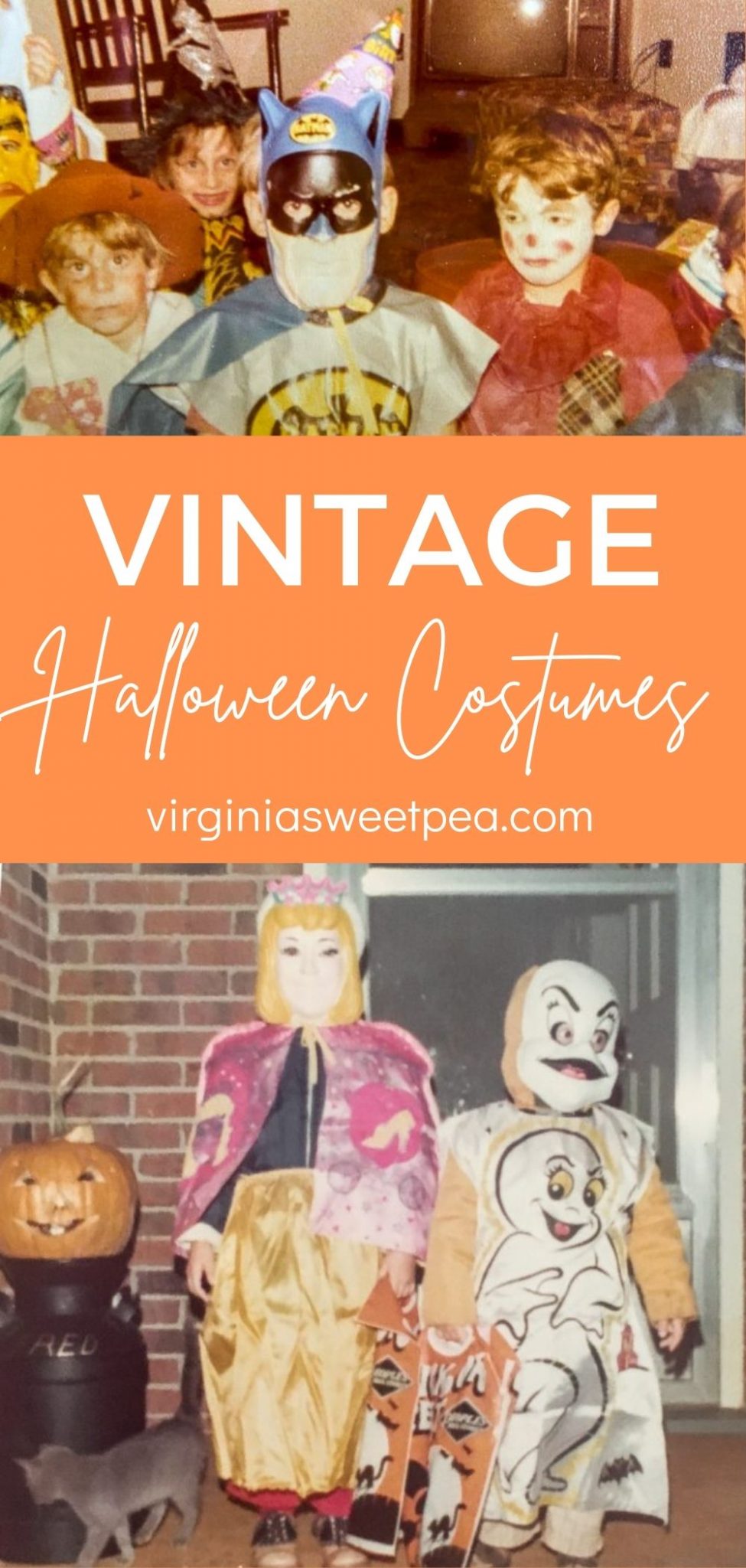 Vintage Halloween Costumes
Some years we wore store-bought costumes and other years we wore homemade ones. My favorite store-bought costume was my Wonder Woman one.
Ghost Costume
My brother looked adorable in his Ben Cooper ghost costume.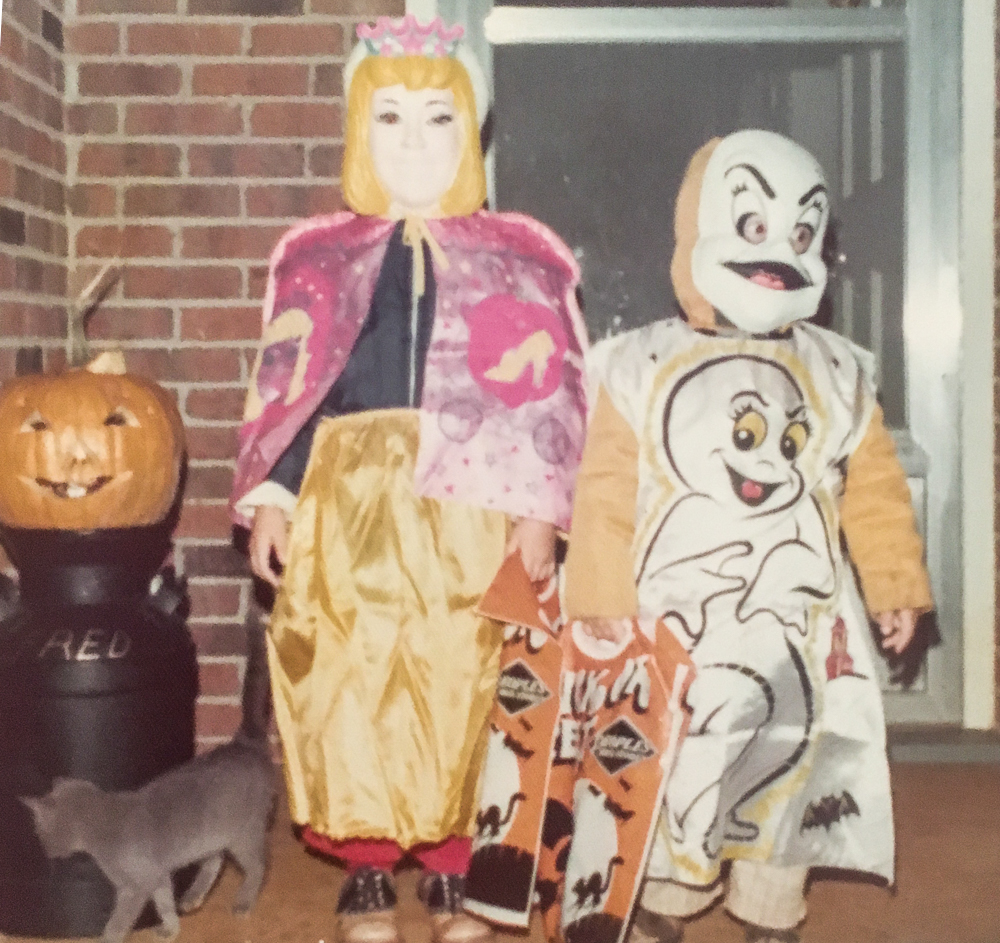 Just for fun I took the costumes to school and asked my smallest 6th grader to model them for me. I wish you could see this cutie without a mask. Your heart would just melt!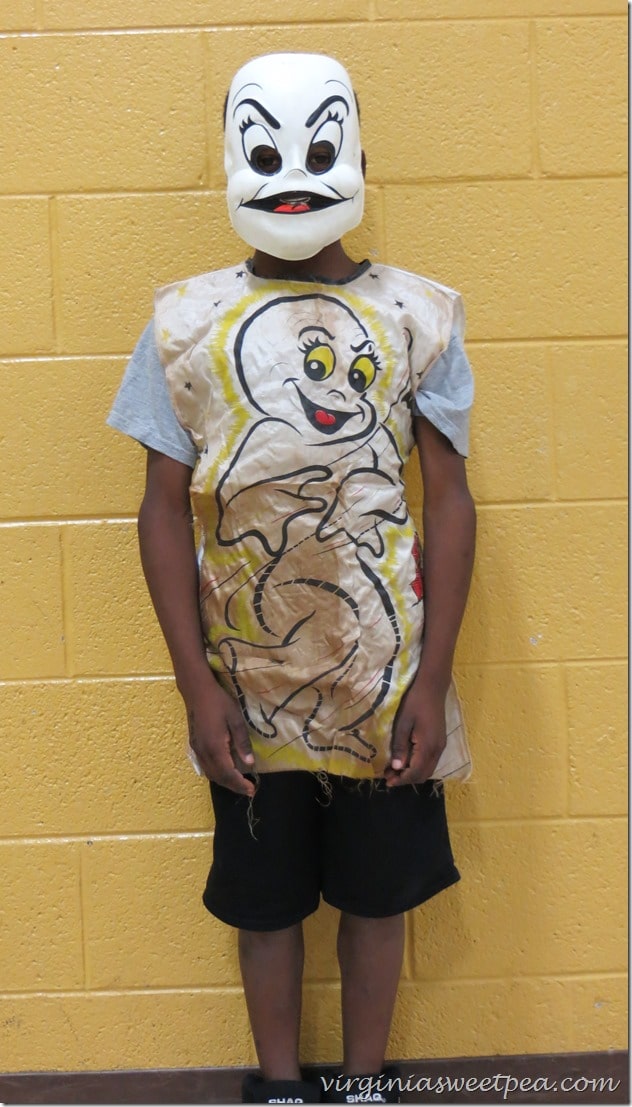 Look at the packaging for this costume. Aren't the graphics great?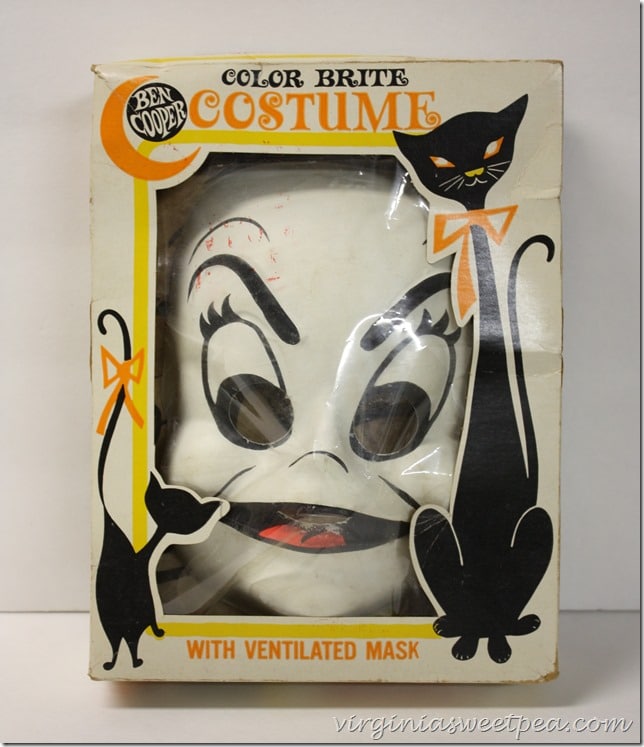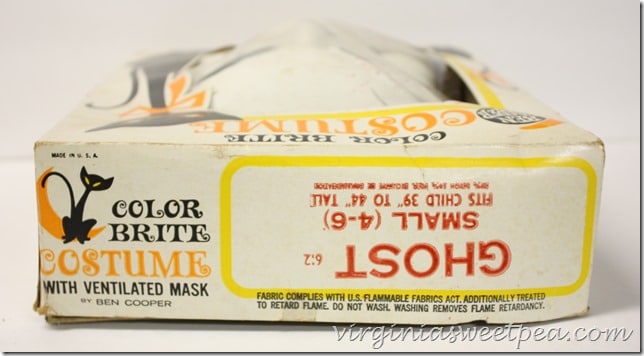 Cinderella Costume
I wore a Cinderella costume that Halloween.
One of my sweet girls volunteered to put on my Cinderella cape and skirt.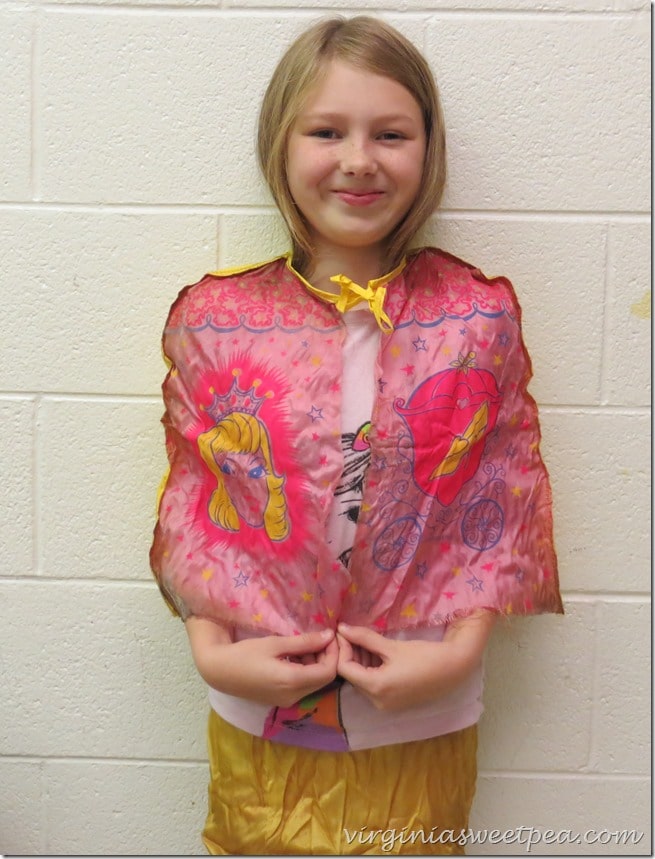 Another Halloween I wore my Cinderella mask with a princess costume that my aunt made for my cousin and passed along to me.
My brother dressed as a clown in a costume that Mama made for him.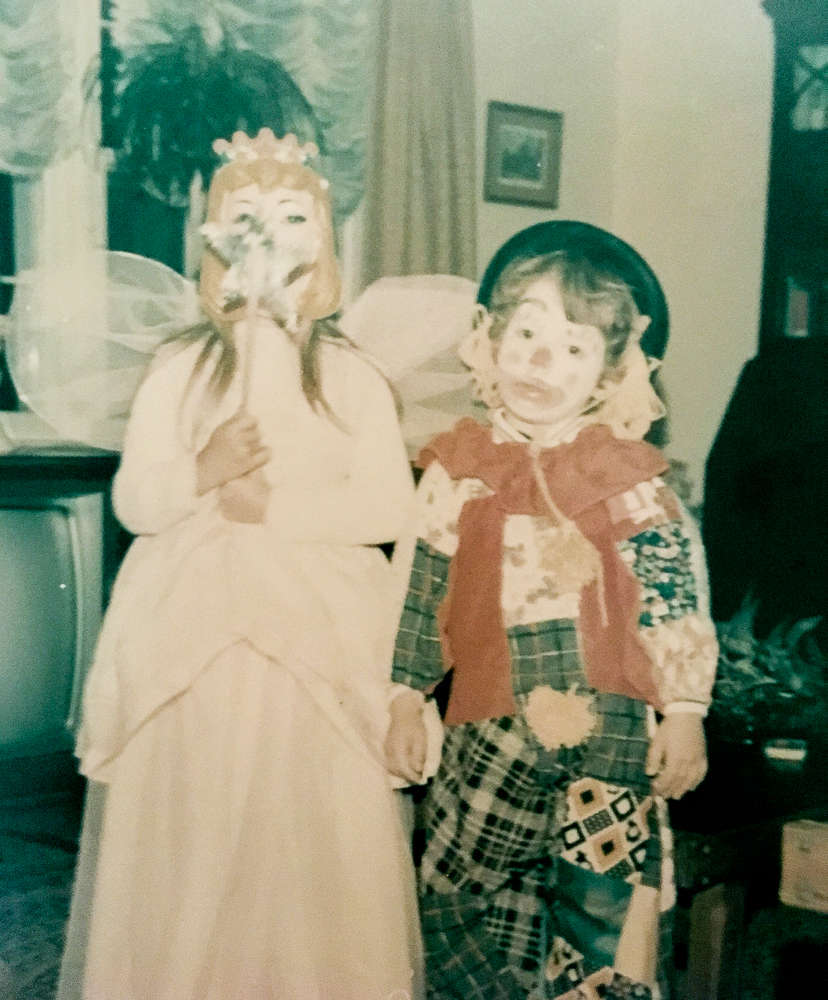 Devil and Skeleton Costumes
The devil mask and skeleton costume were not worn together.
My mom made my brother a devil costume the year he used the devil mask. I remember that he had a red and black fork to accompany his outfit.
I'm not sure what happened to the skeleton mask and I don't remember what it looked like.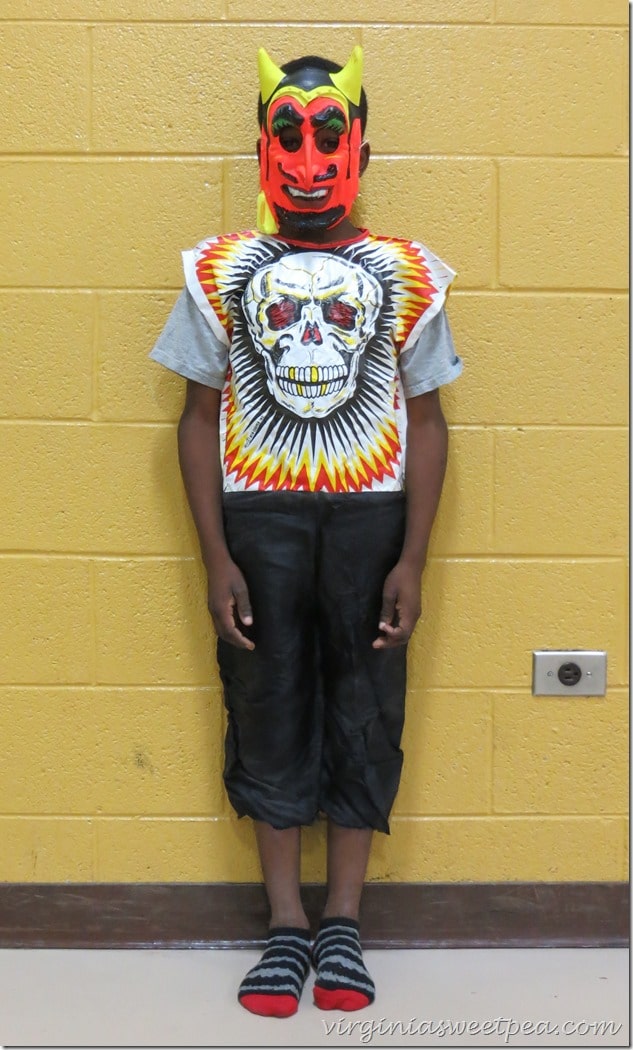 Just to show you how tiny this little fellow is, here I am with him.
The one sock up and one sock down look was not intentional. I wonder how many kids noticed?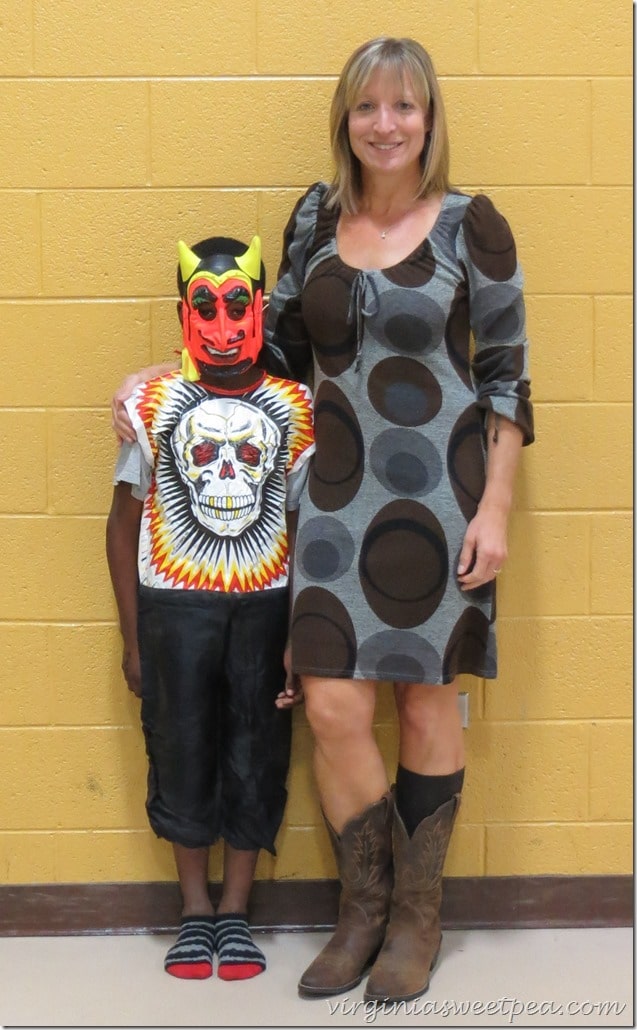 This is the box for the skeleton costume. On Halloween, we got to bring our costumes to school for a parade and then a party in our classrooms.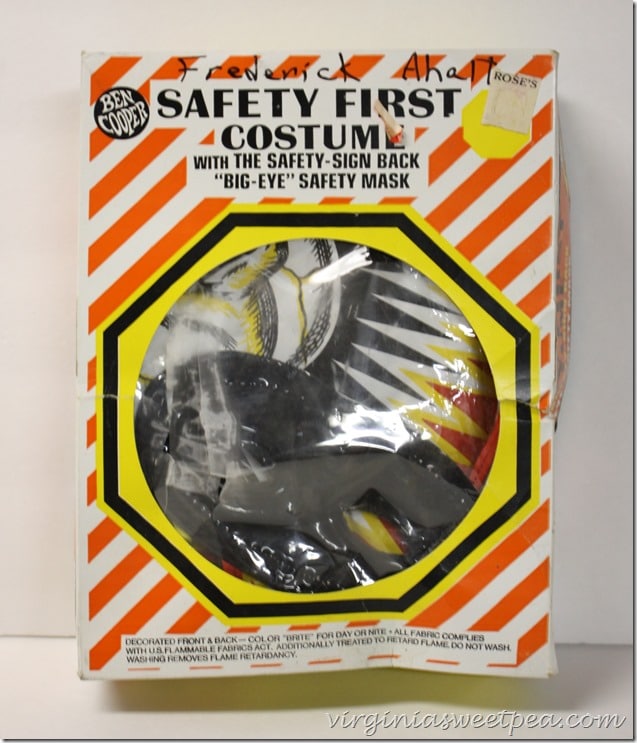 The devil mask ended up in the Cinderella costume's box. I wish the Cinderella mask had survived!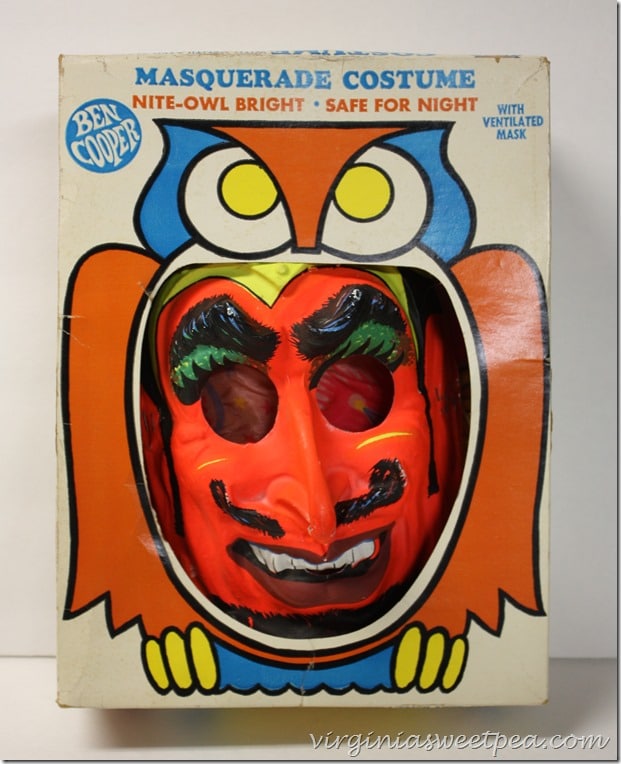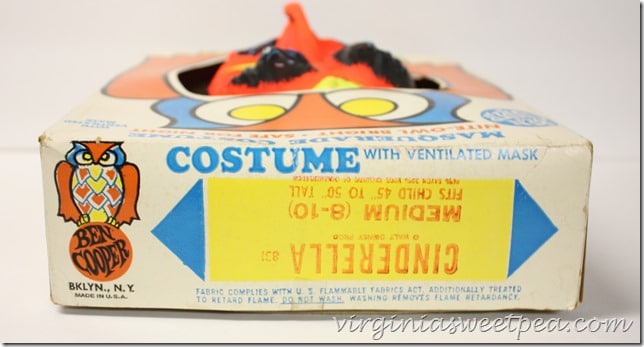 My students had never seen anything like these costumes and were especially fascinated with the masks.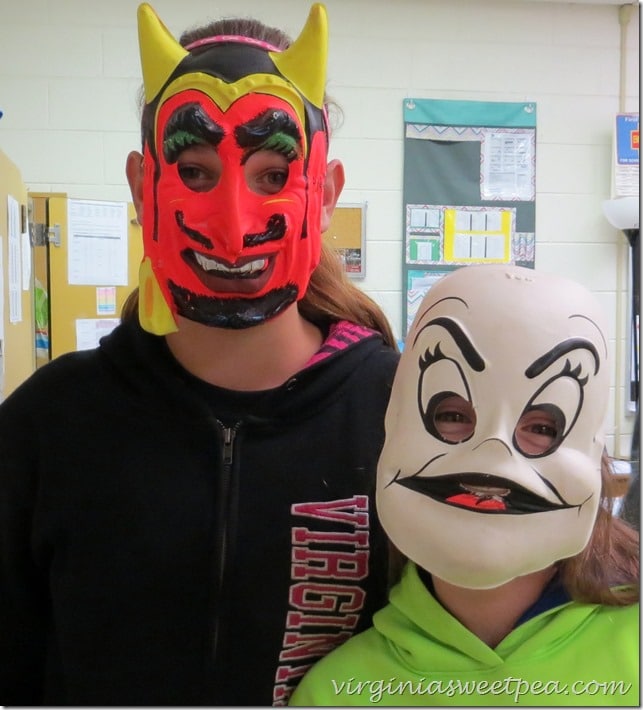 Snoopy and Princess Costumes
One year for Halloween, my cousin, Robert, dressed as Snoopy, and Susan as a princess.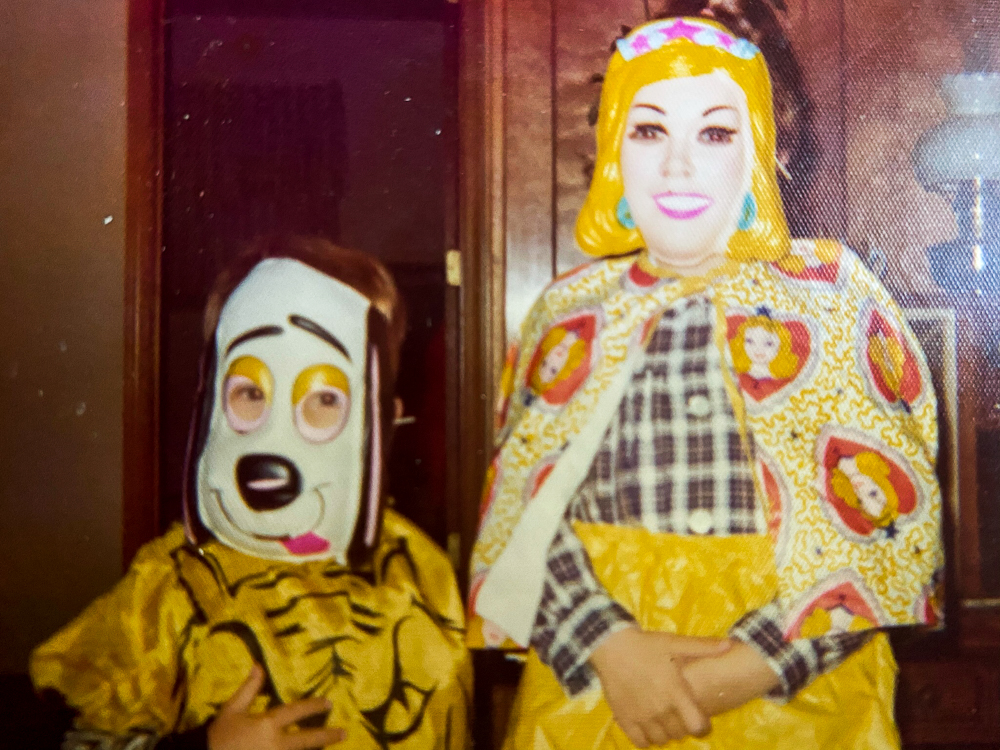 Halloween Birthday Party
Robert's birthday is very close to Halloween and one year his birthday party featured a haunted house in their basement that I remember loving.
Robert was Batman, John a cowboy, Amy a witch, and Frederick a clown.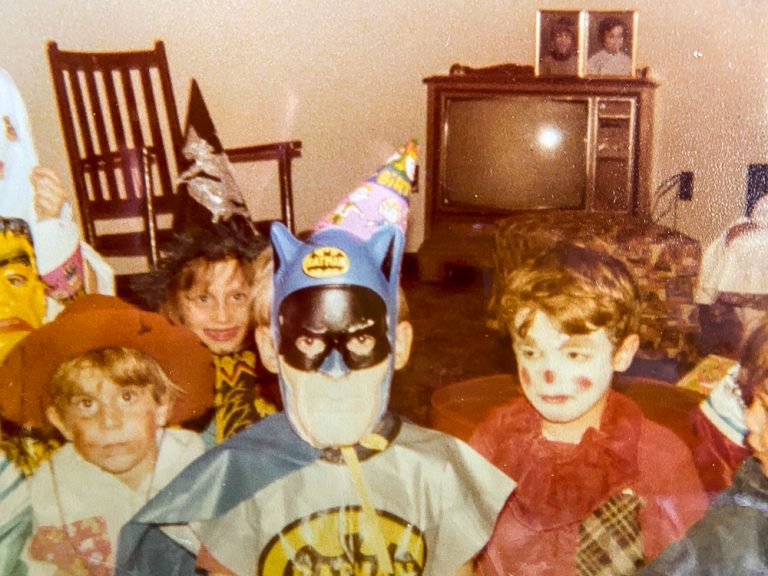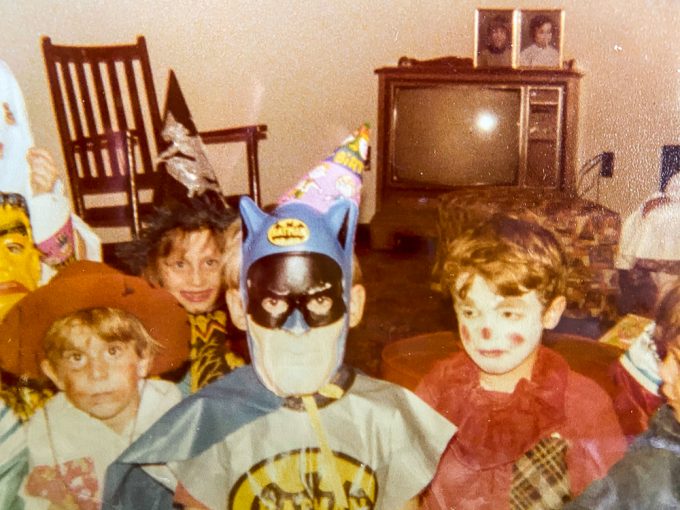 Dracula and Old Woman Costumes
One year Frederick dressed and Dracula and I dressed as an old woman.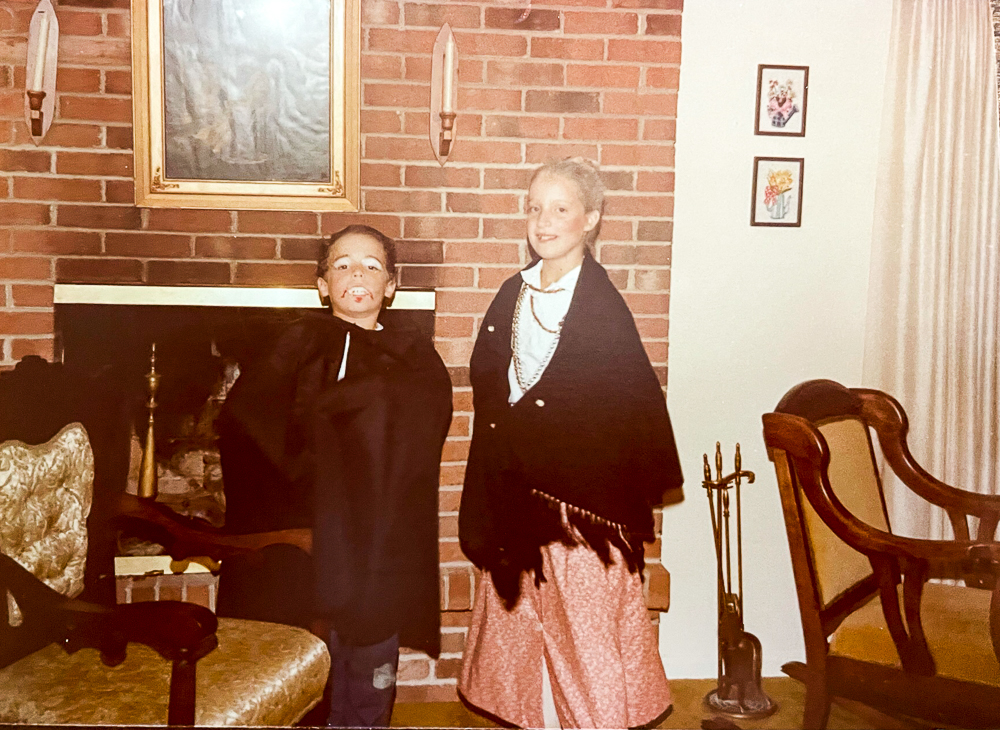 Here Mama is doing our makeup in our groovy bathroom.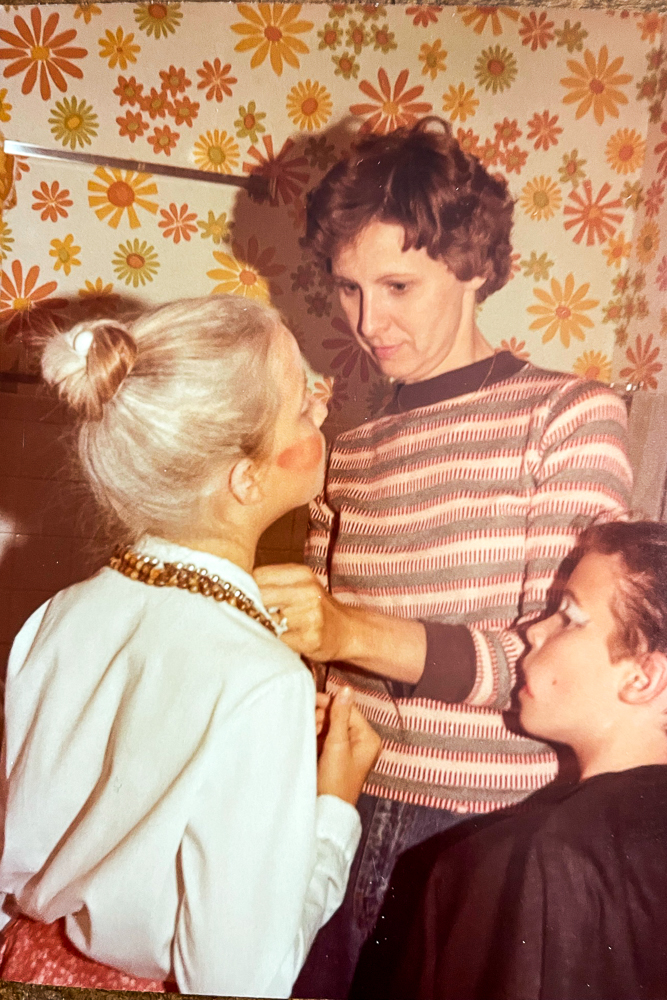 Mama is just as pretty now as she was back then.
Antique Shop Vintage Halloween Costumes
My cousin and BFF went to several antique shops to see what vintage Halloween costumes were for sale.
80s kids will fondly remember Cabbage Patch dolls.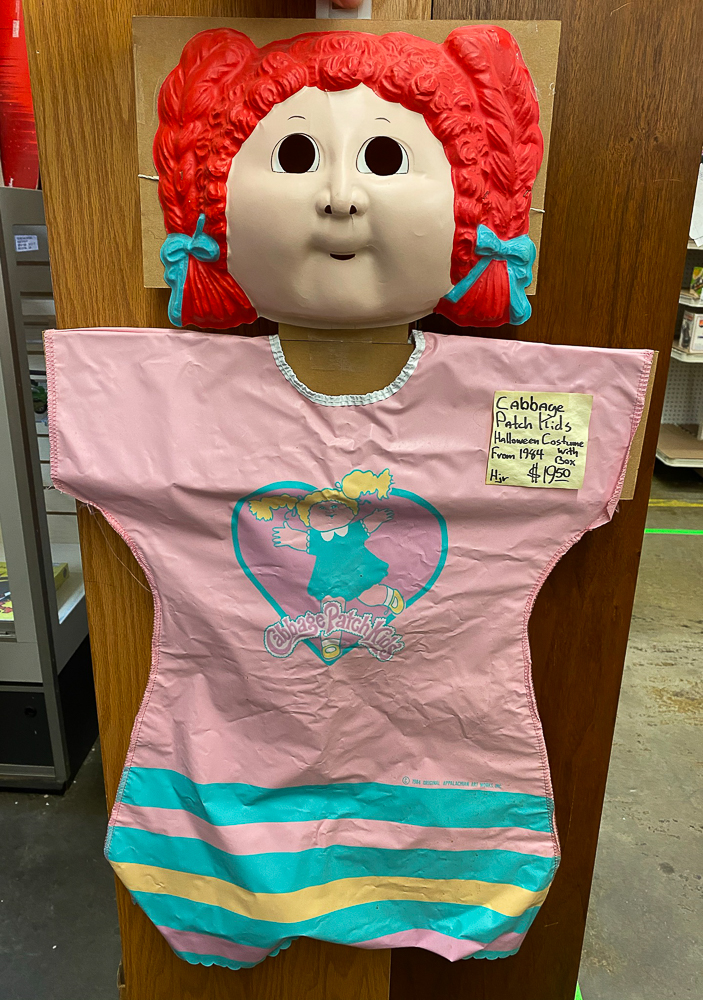 This Donald Duck devil costume is super creepy.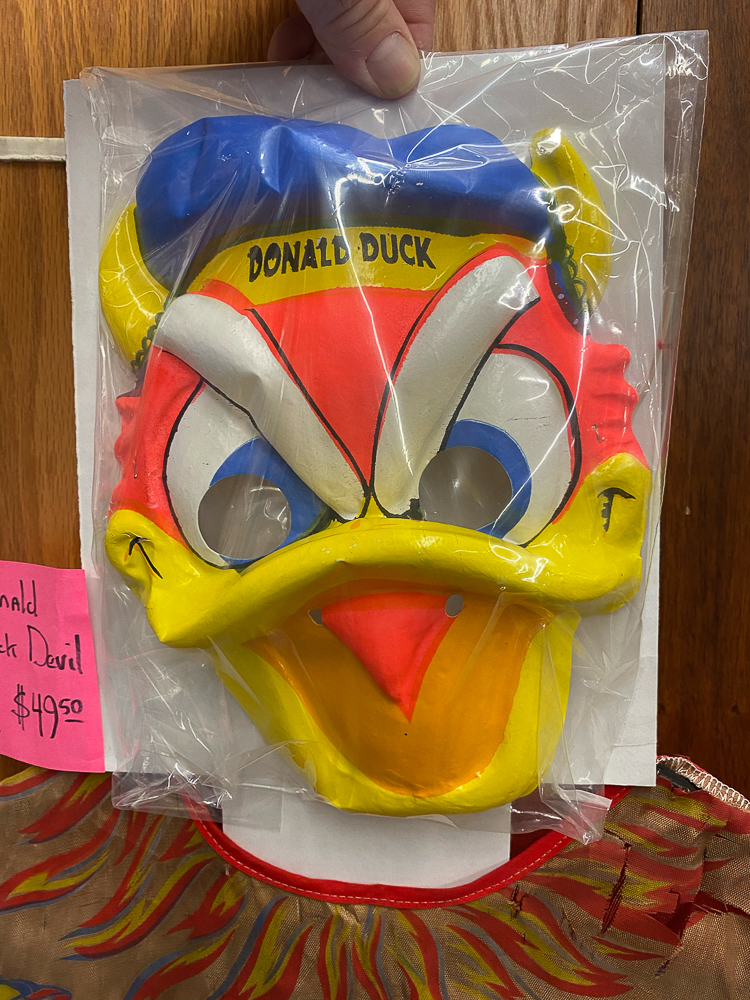 I would guess that this organ grinder monkey mask is from the 60s.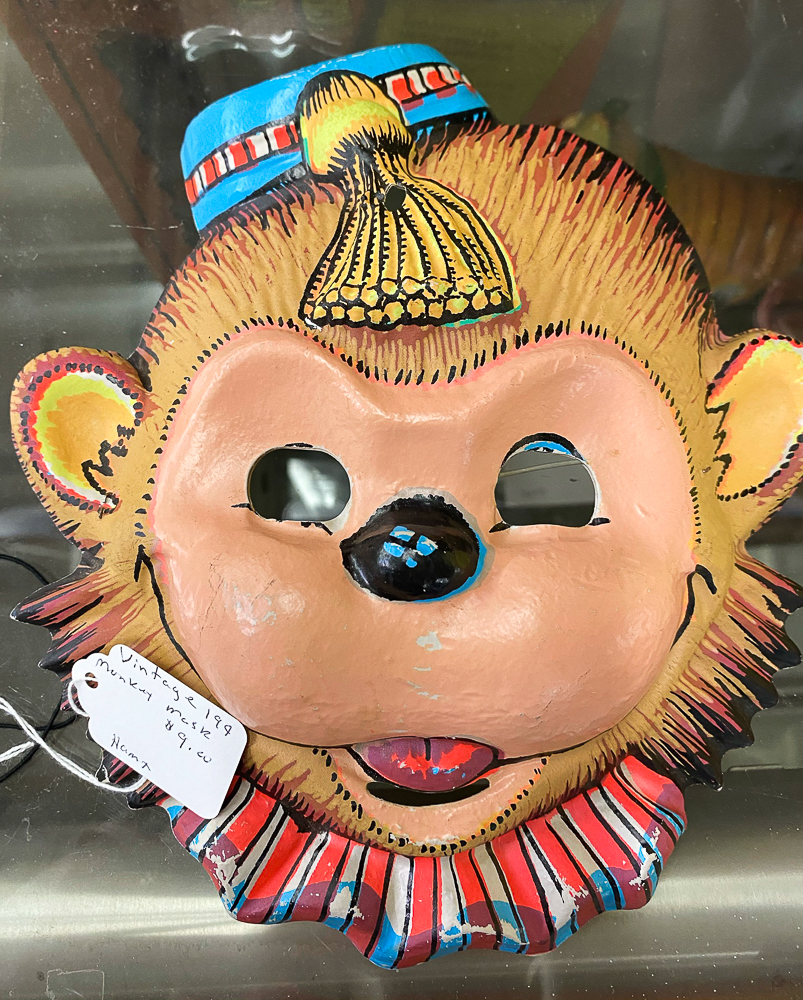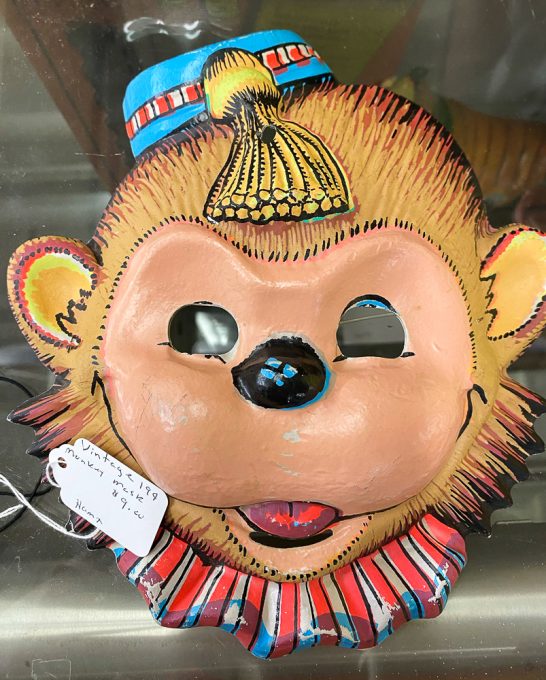 Pin It!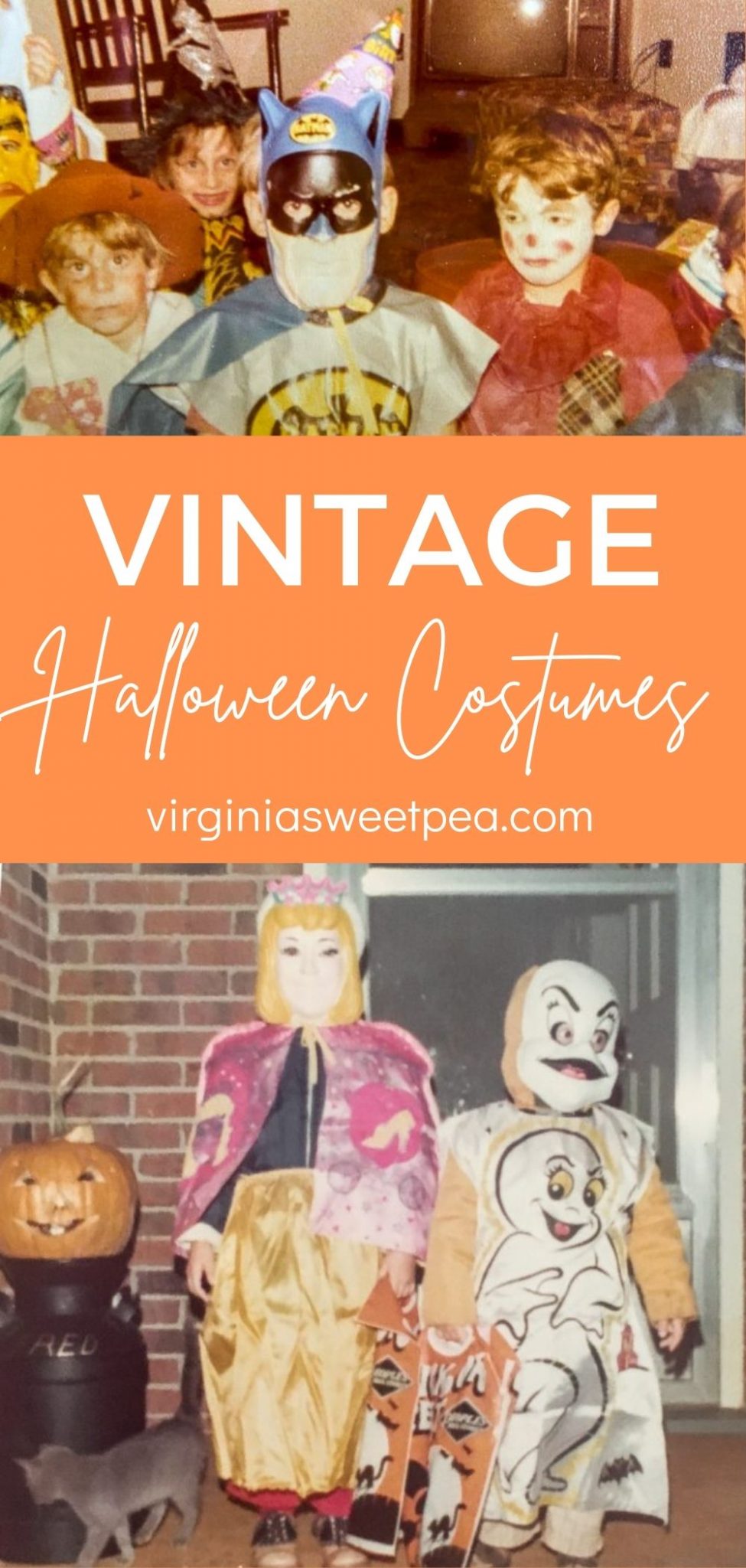 Leave a comment letting me know some of your favorite Halloween costumes from your childhood.
More Halloween Ideas to Enjoy