Halloween Home Tour – Part One
Welcome to my Halloween home tour! I've decorated my home for Halloween using vintage Halloween decorations and I am excited to share it with you.
Halloween Home Tour
The porch is ready for trick-or-treaters to arrive. I decorated my door with an upcycled plastic bag Halloween wreath and the landing with mums, pumpkins, spider webs, and spiders.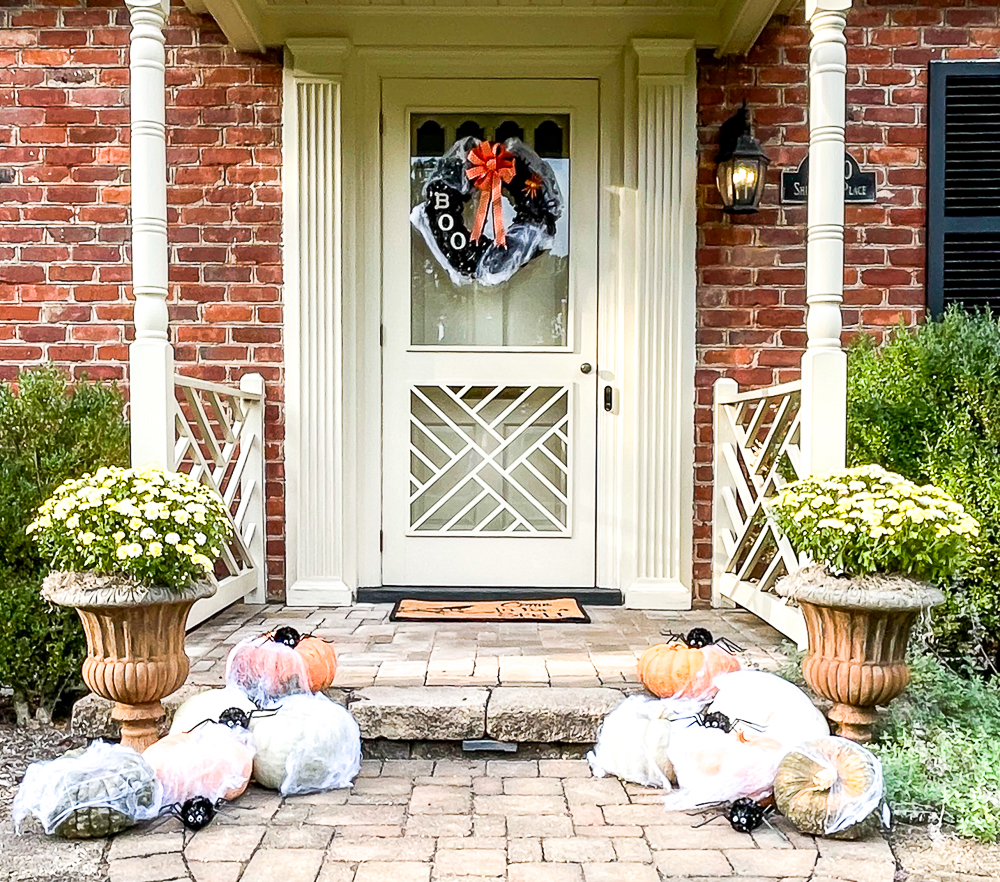 Halloween in the Formal Living Room
Welcome to our formal living room which is primarily used by our dog, Sherman.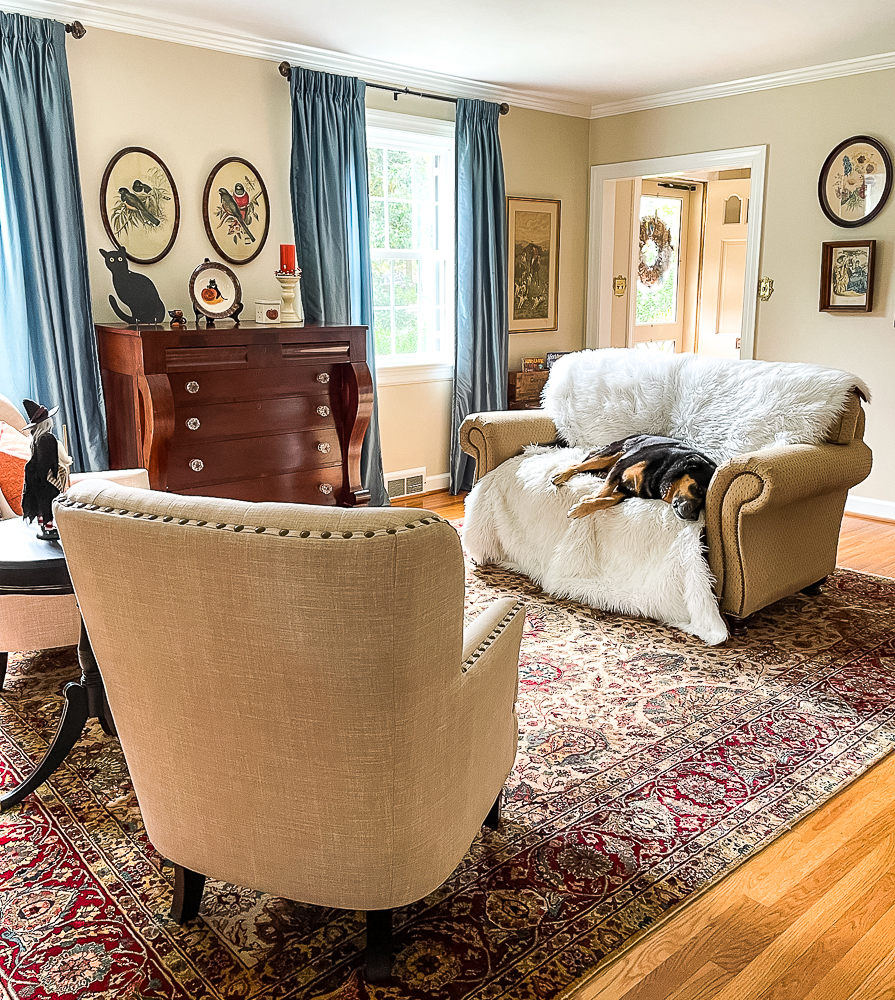 I love decorating this room for each season.
I decorated the top of my grandmother's chest with her cat, an Emerson Creek Pottery cat bowl and candle holder, and an orange candle of my mom's candle holder.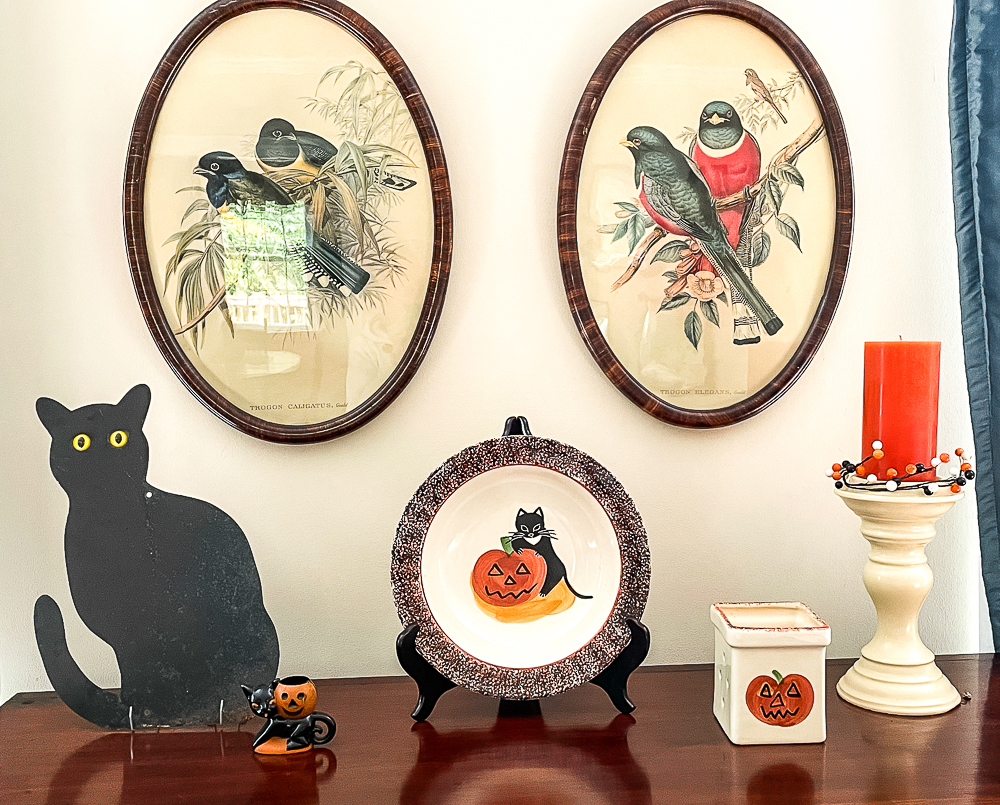 My grandparents used this cat to scare away critters in their garden. The cat candy holder is from my grandmother's childhood.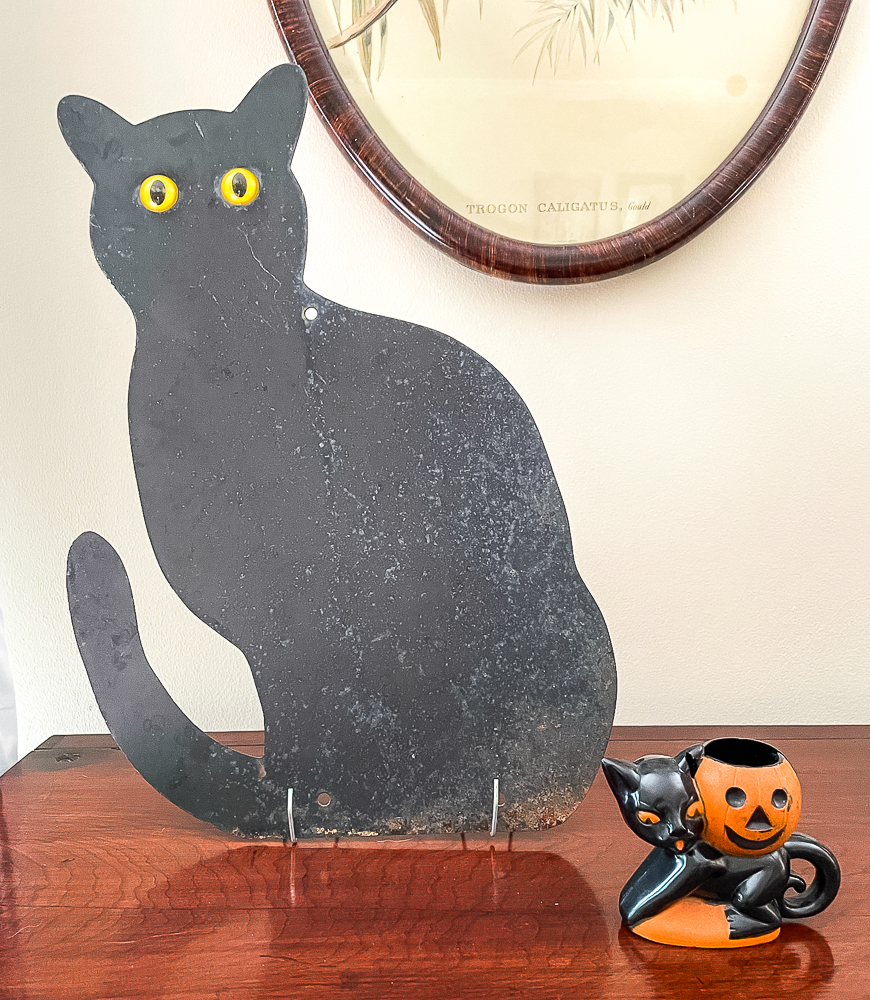 This Emerson Creek Pottery bowl is one of my favorite Halloween decorations. I purchased it in the early 1990s.
When I purchased the cat bowl and also the matching cat napkin holder, Mama purchased the candle holder and then a few years later passed it along to me.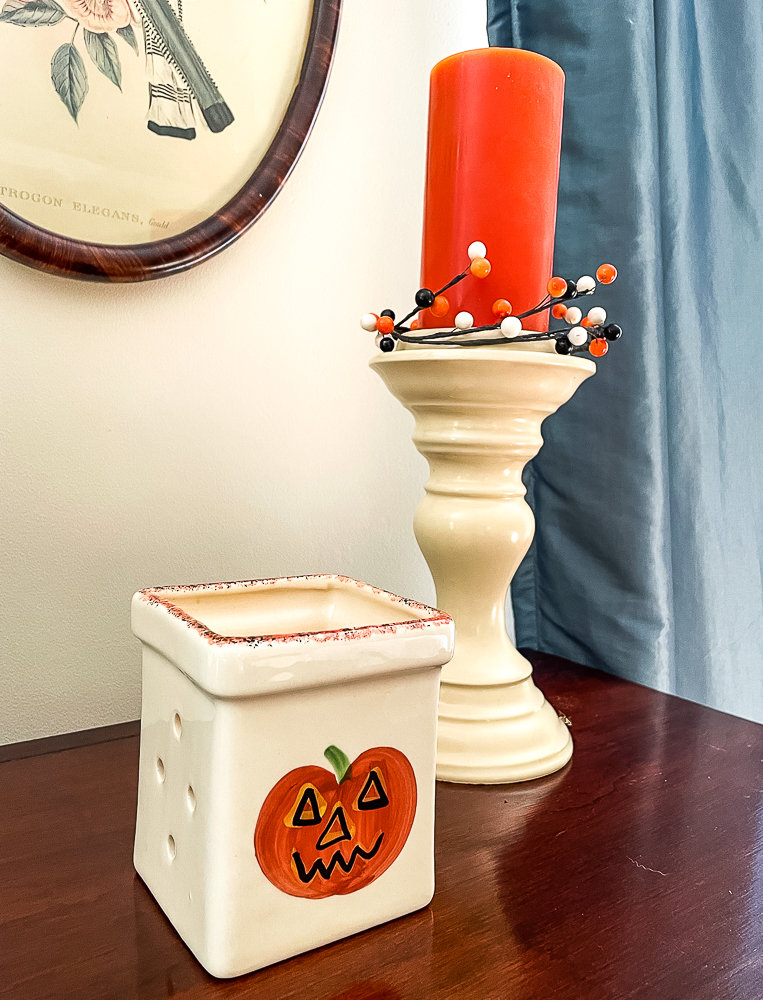 The table in front of the mantel is decorated with a Byers Choice witch and cat and a pumpkin that I bought at a craft show when I was in college.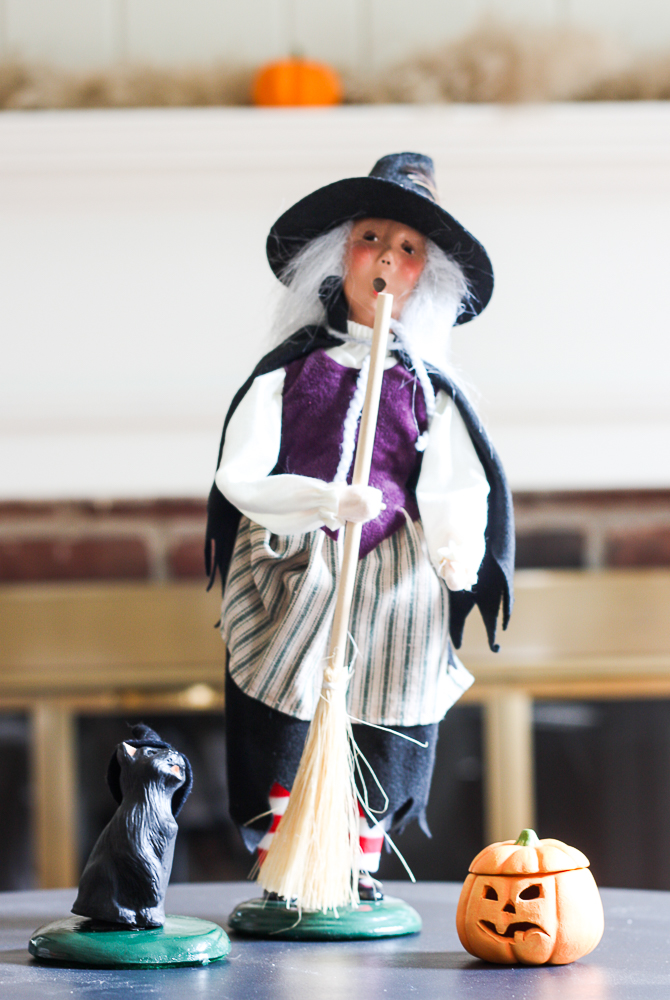 The music stand beside the fireplace is decorated with vintage decorations that a blog reader kindly sent me and a Halloween card that my mom gave to me.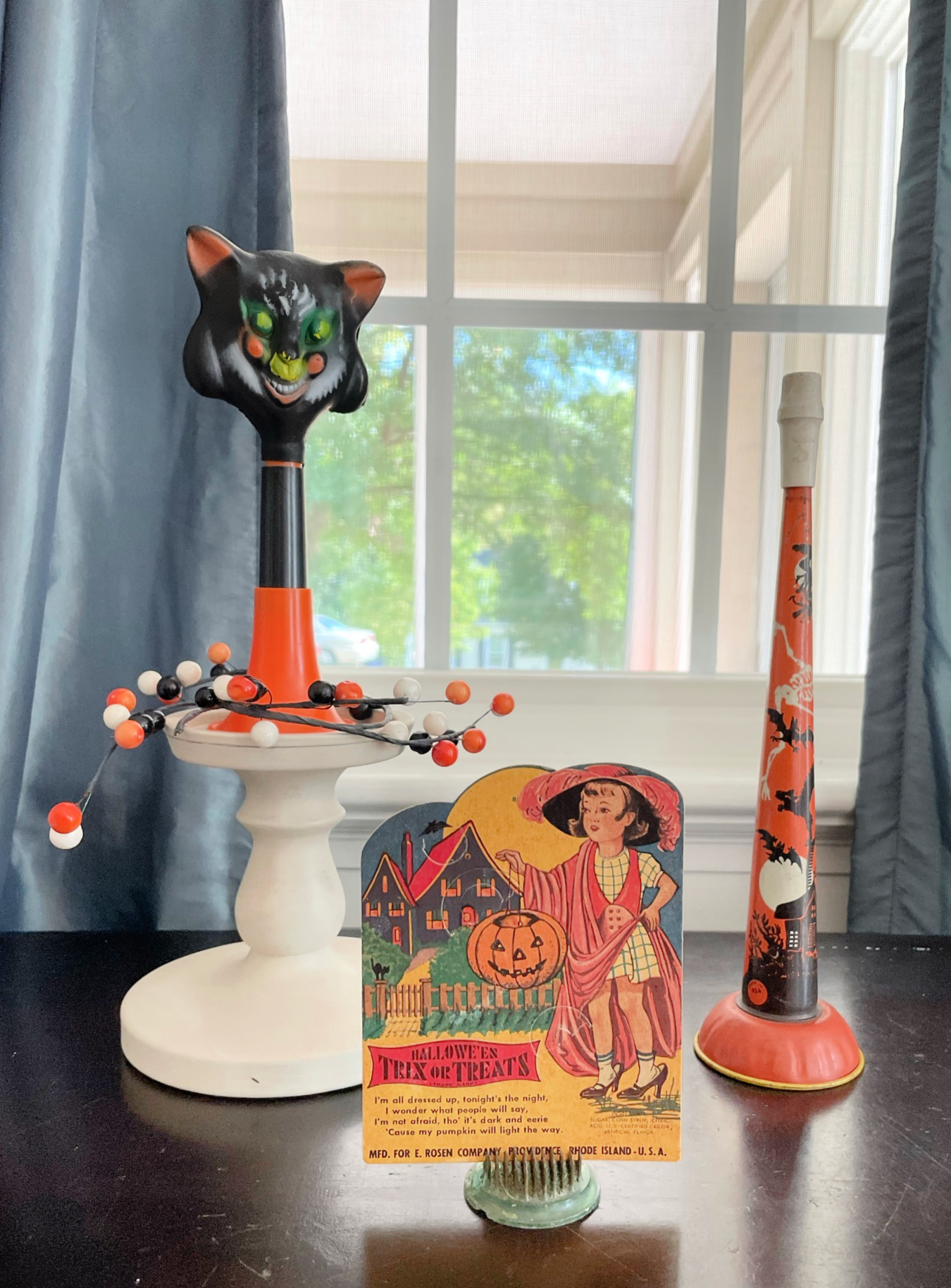 Candy is ready for the trick-or-treaters in the bowl that my mom used when I was a child.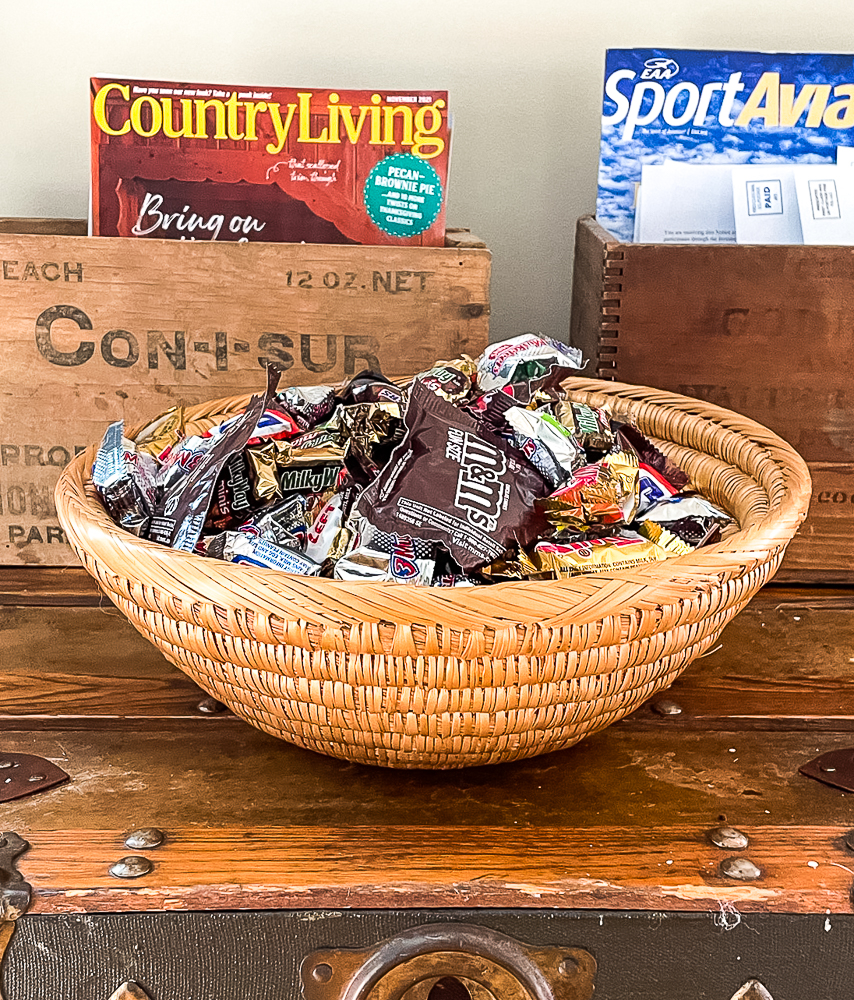 Halloween in the Dining Room
The dining room table is decorated with a Hallmark "Fraidy Cat" centerpiece that my grandmother purchased for us in the 1970s.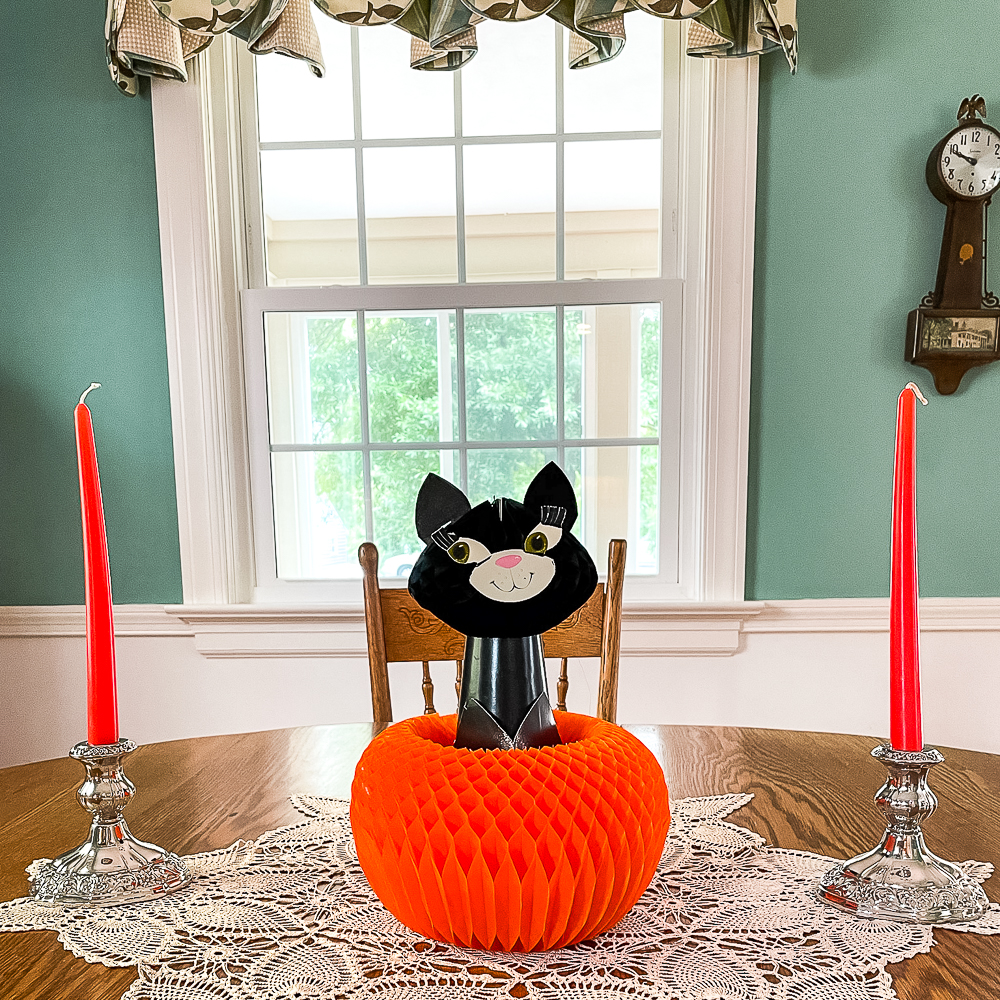 I used to display this in my classroom and my 7th graders loved it!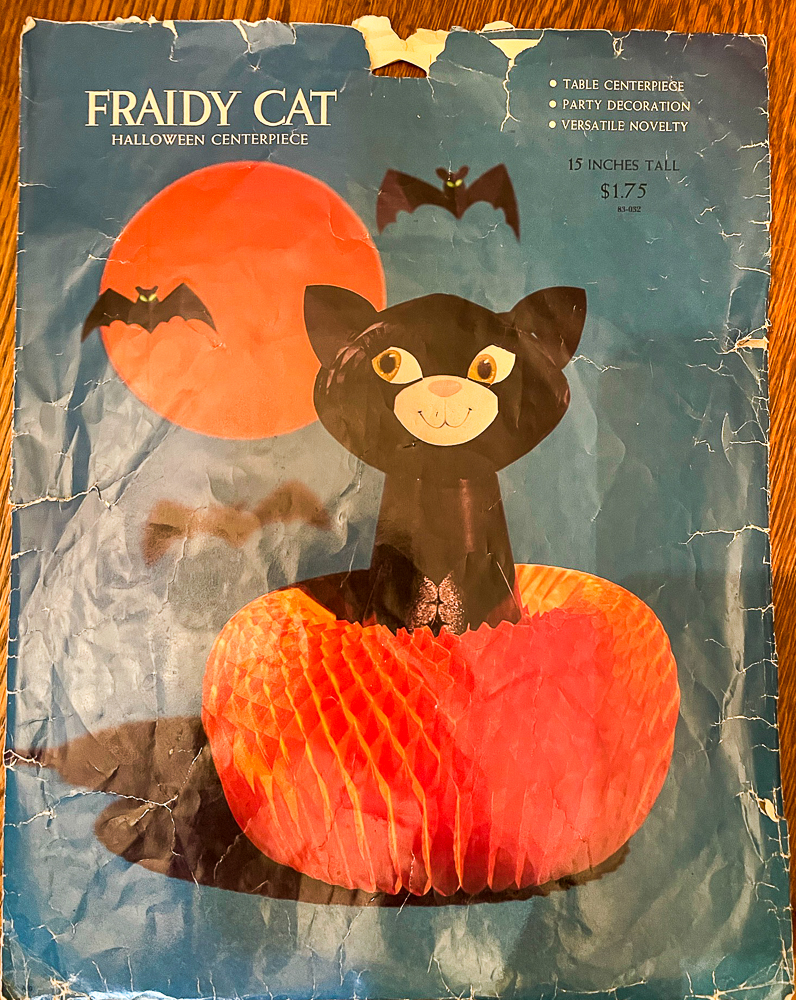 Vintage Hallmark Halloween decorations are quite collectible.

My grandmother's washstand is decorated with more vintage Halloween decor.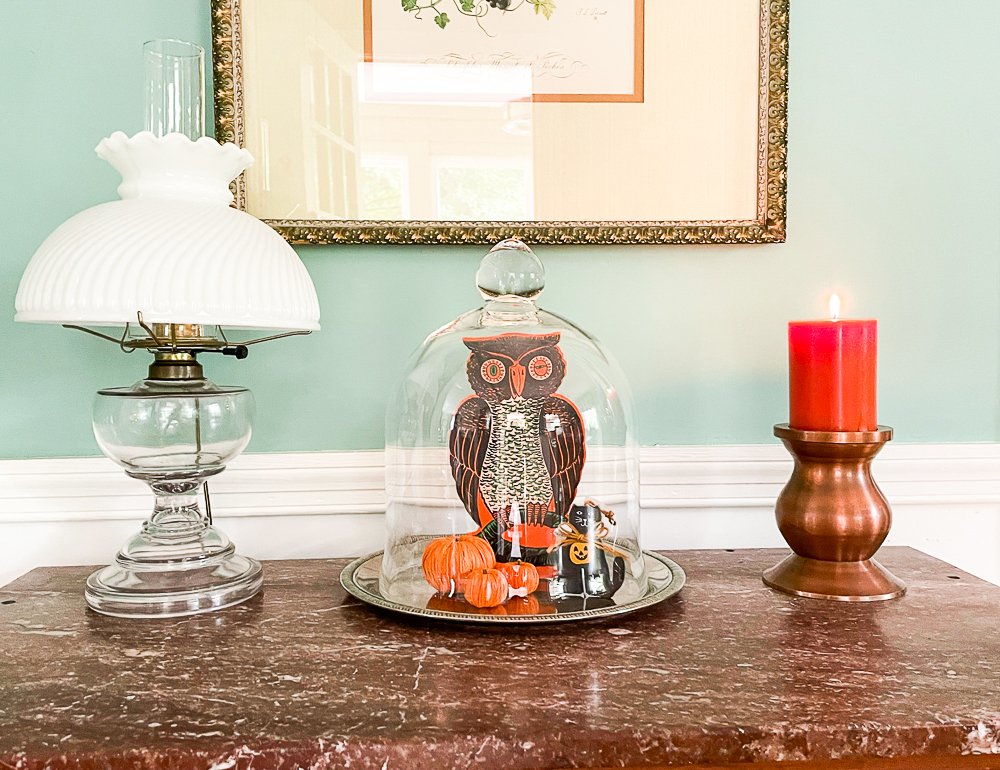 The owl was my grandmother's and the cat ornament was purchased in college along with a ghost and jack-o-lantern. Granny helped me to make a Halloween wreath using the ornaments to hang on my dorm room door.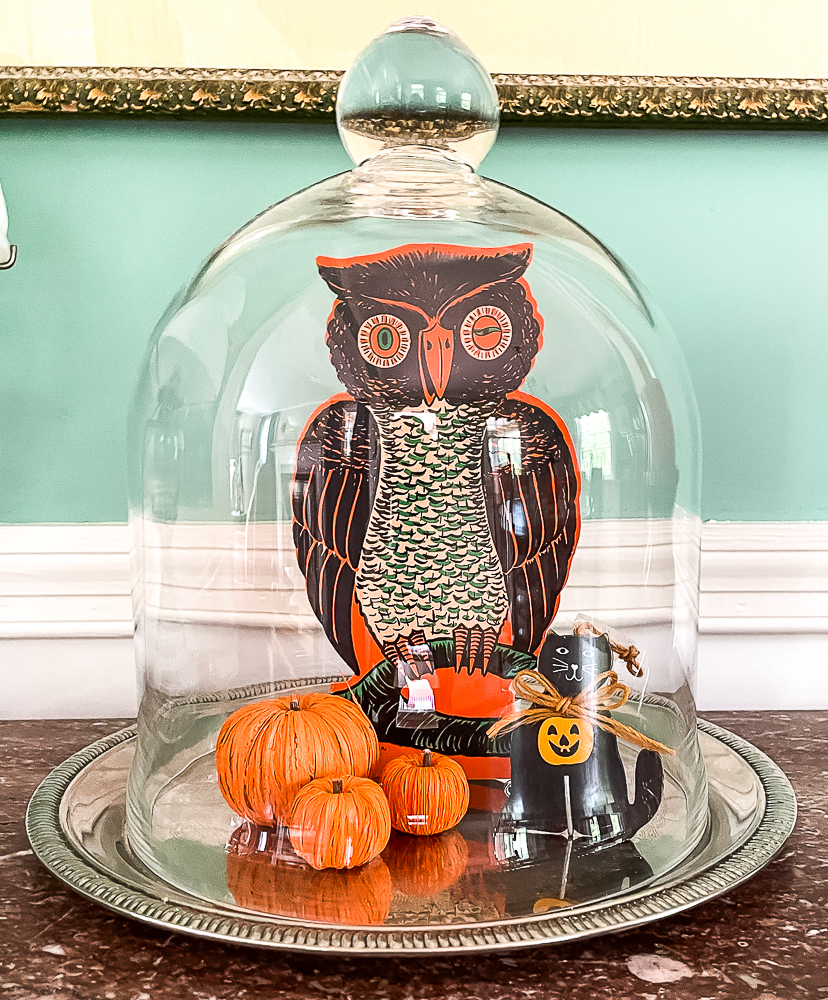 My buffet is decorated with gourds that I dried and orange candles.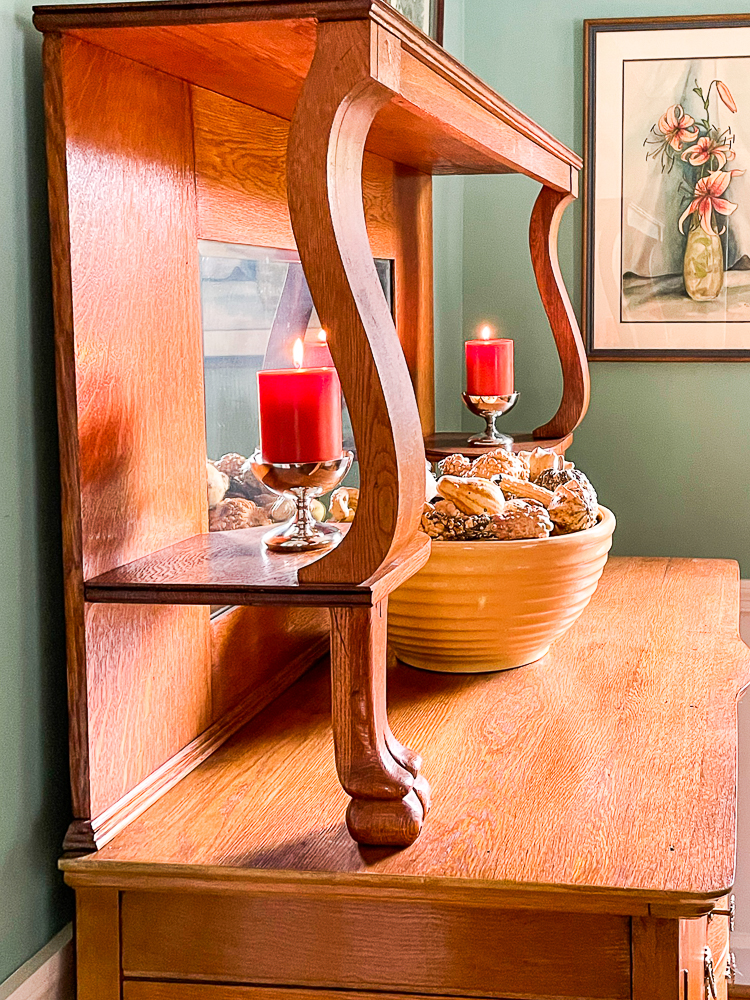 Halloween on the Sunporch
Converting our screened porch to a sunroom has made this a space that we enjoy so much.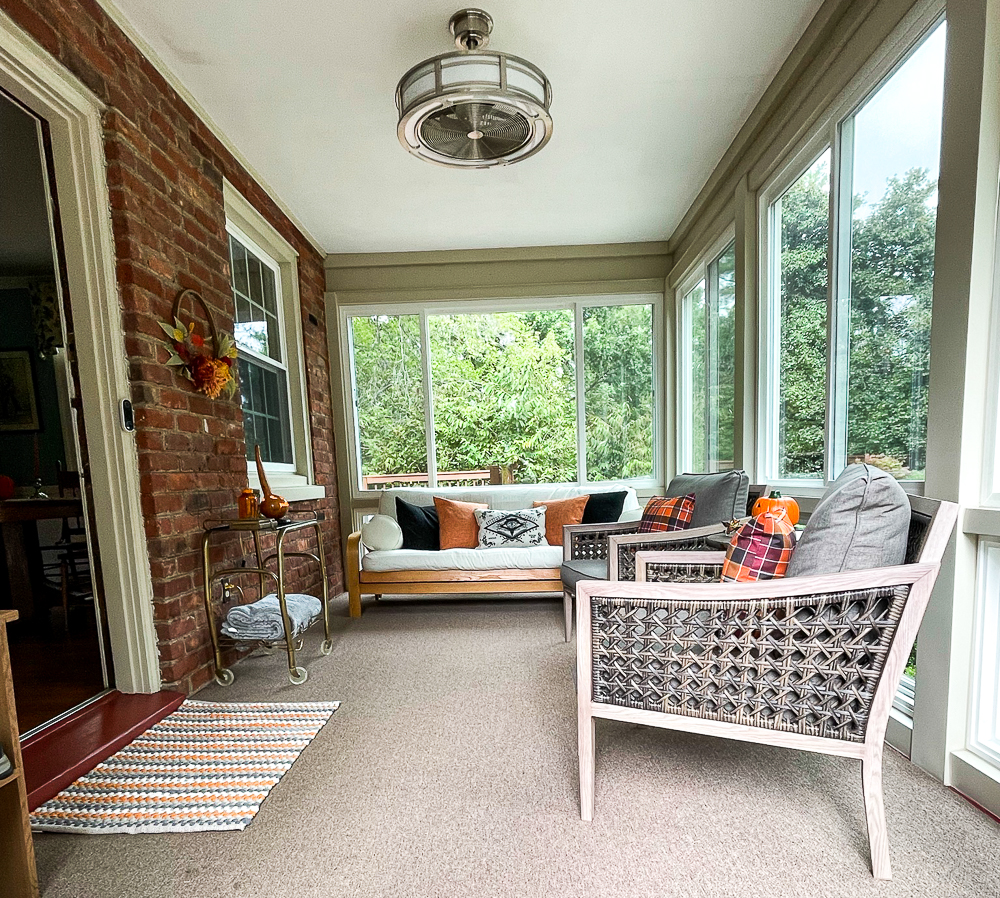 The sofa is decorated with black, orange, and a Halloween ouijh board pillows.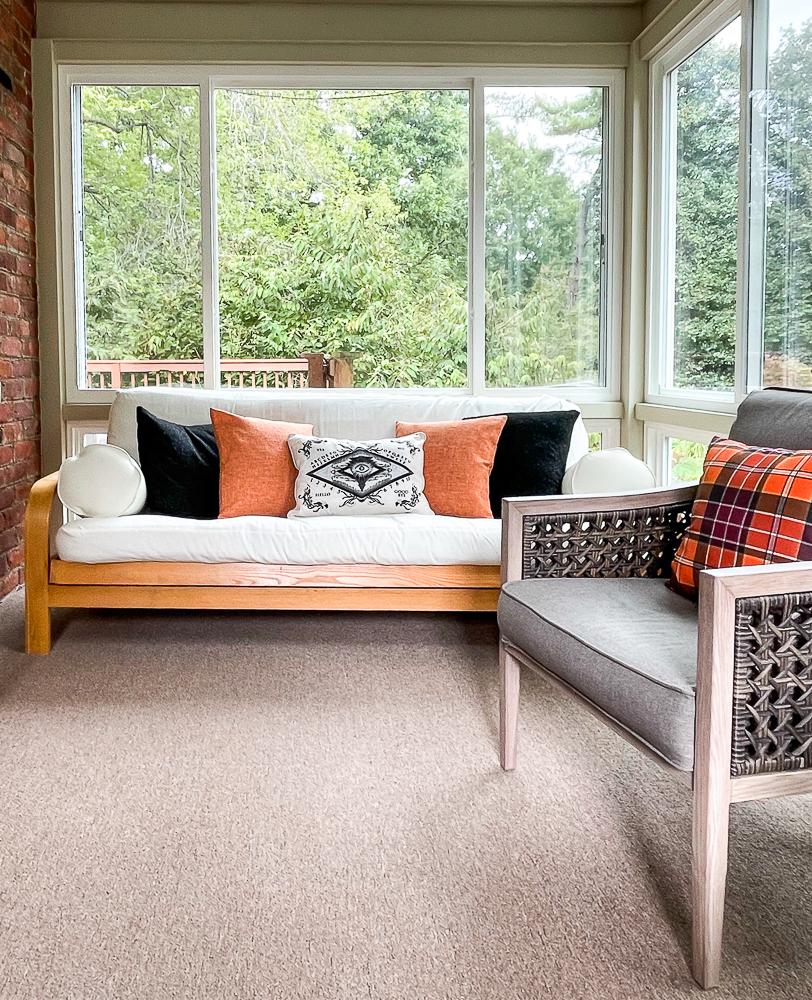 I scored this ouija board pillow at Big Lots.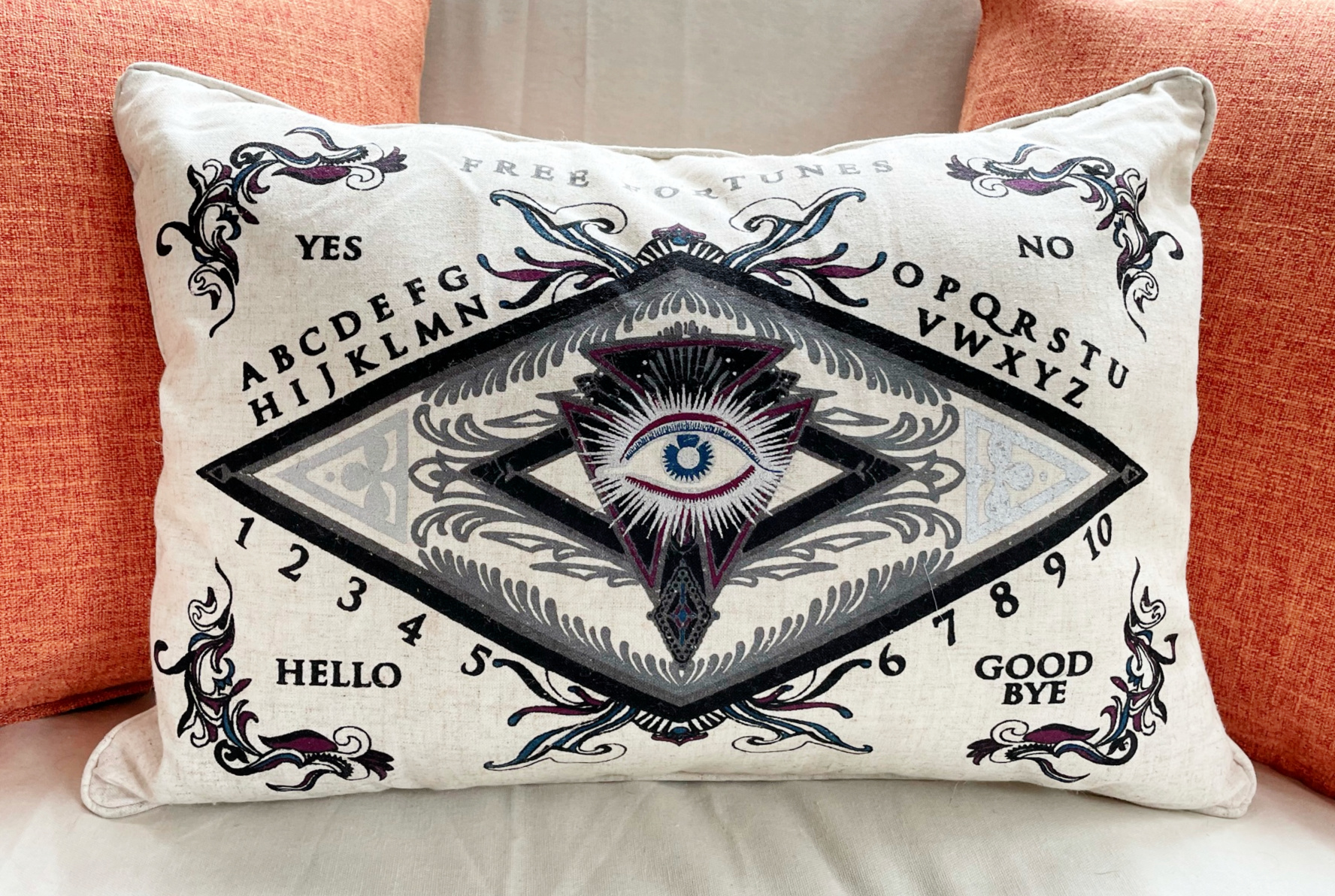 The vintage TV stand is decorated with a jack-o-lantern that I made using a medicine bottle. The jack-o-lantern is sitting on my grandfather's Edgar Allen Poe book, perfect for Halloween.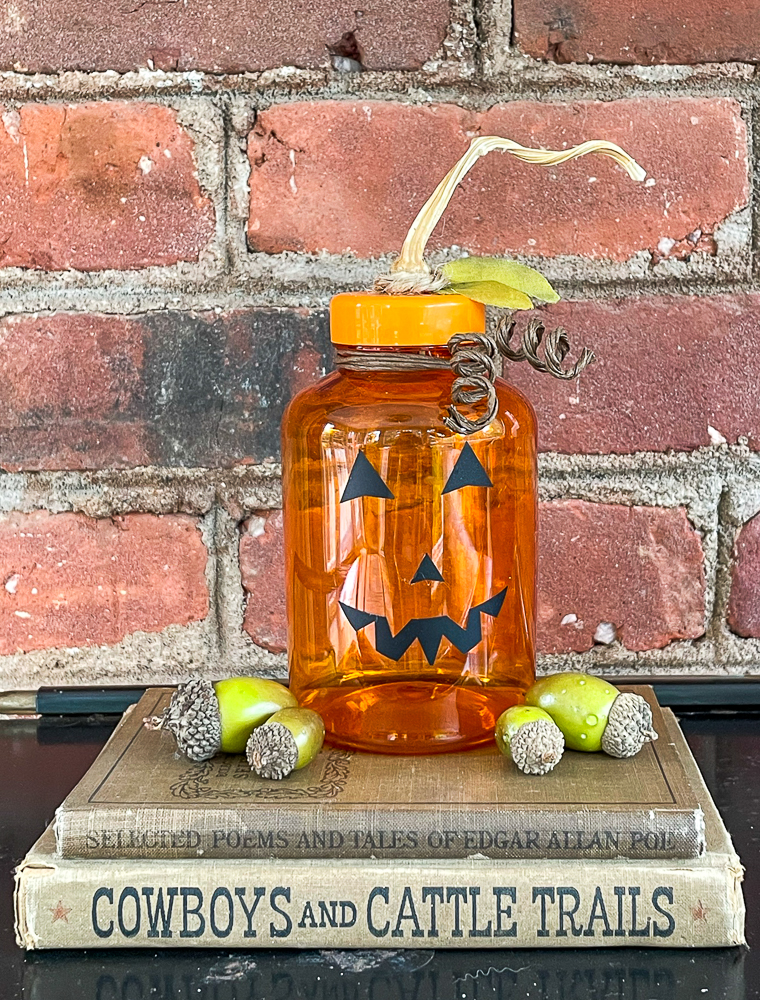 I made this gourd lamp long ago using a gourd that my dad grew and dried.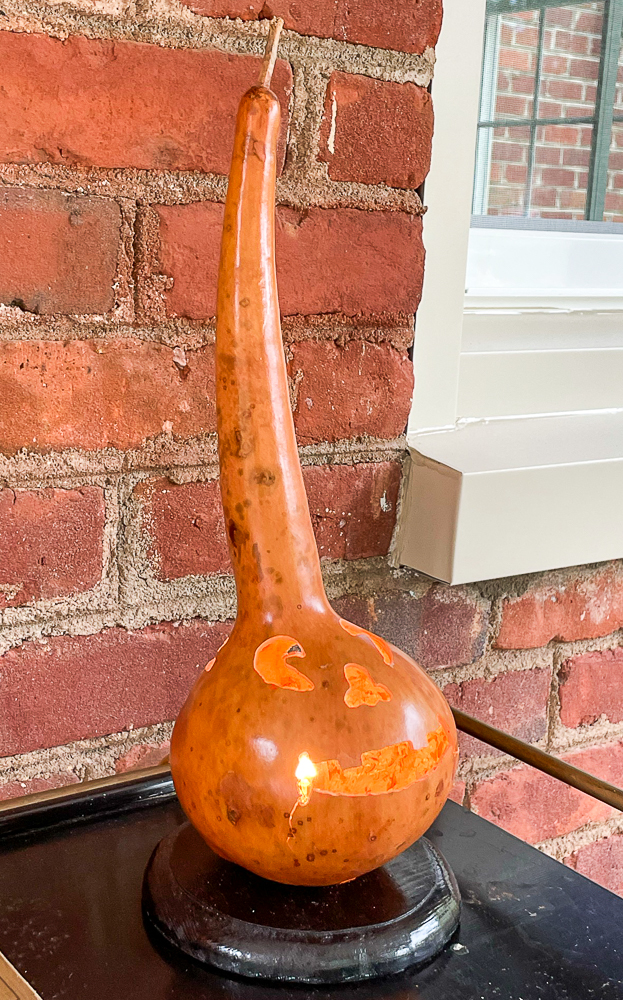 My cousin made these gourd lamps this fall using gourds that she grew and dried. Didn't she create a lovely display on her fireplace hearth?
Fun Fact: The table beside the gourds is actually a potty.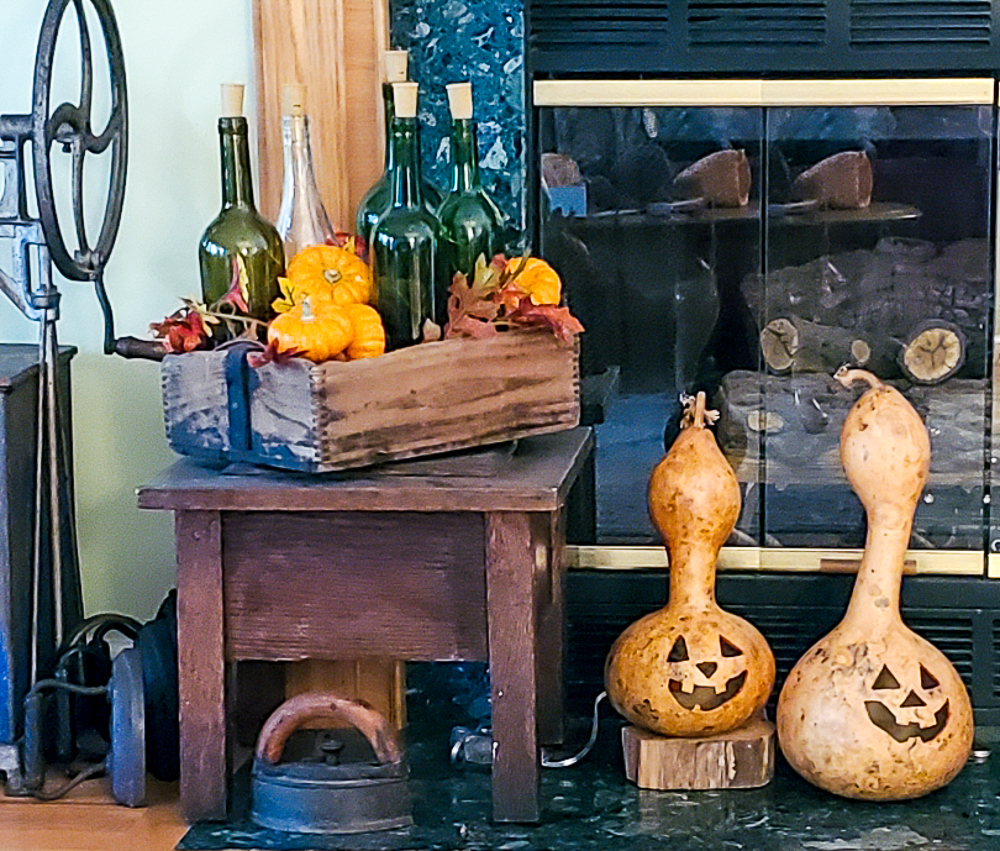 The table between the chairs is decorated with a jack-o-lantern, a vintage owl that was my grandmother's, and a ghost ornament.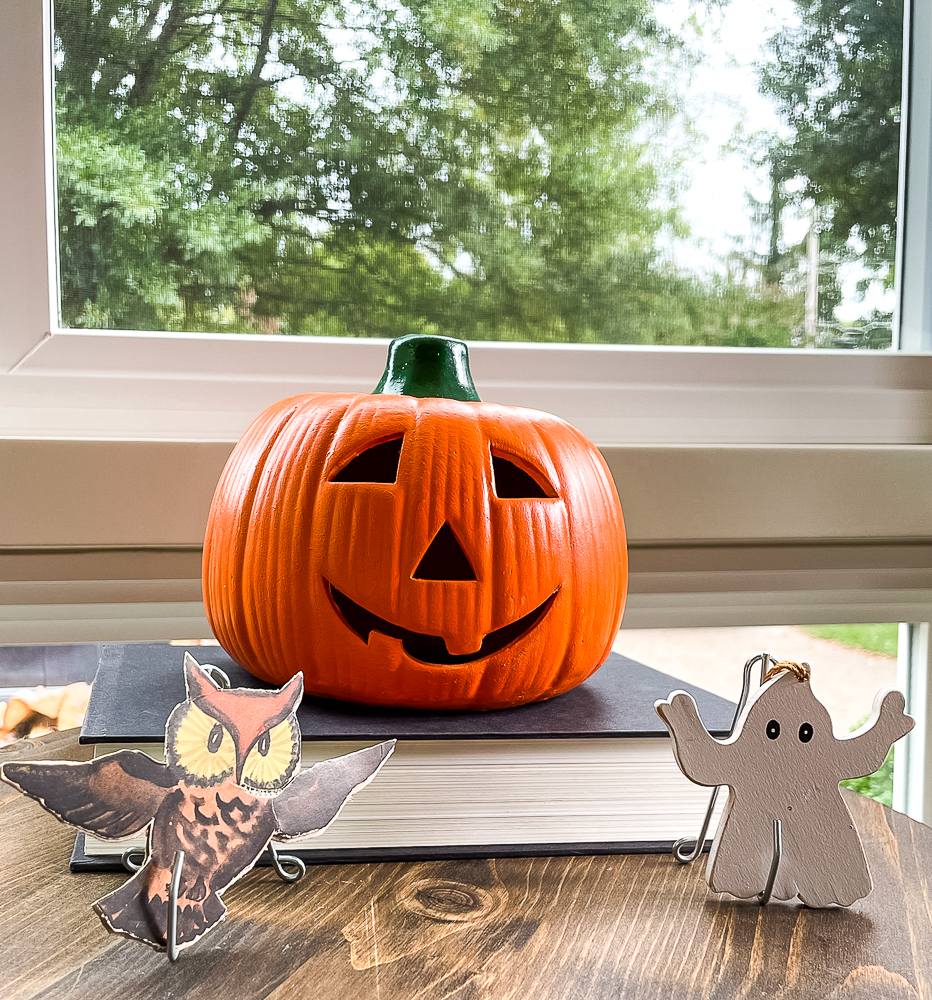 Mama passed this along to me and I used to use it in my classroom as a Halloween decoration.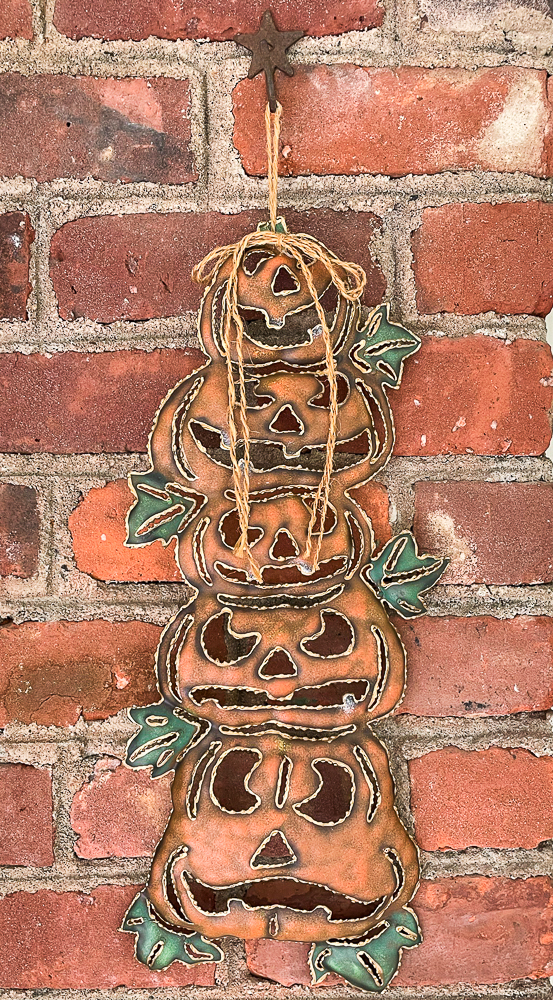 This rug from Big Lots greets guests as they enter the sunroom.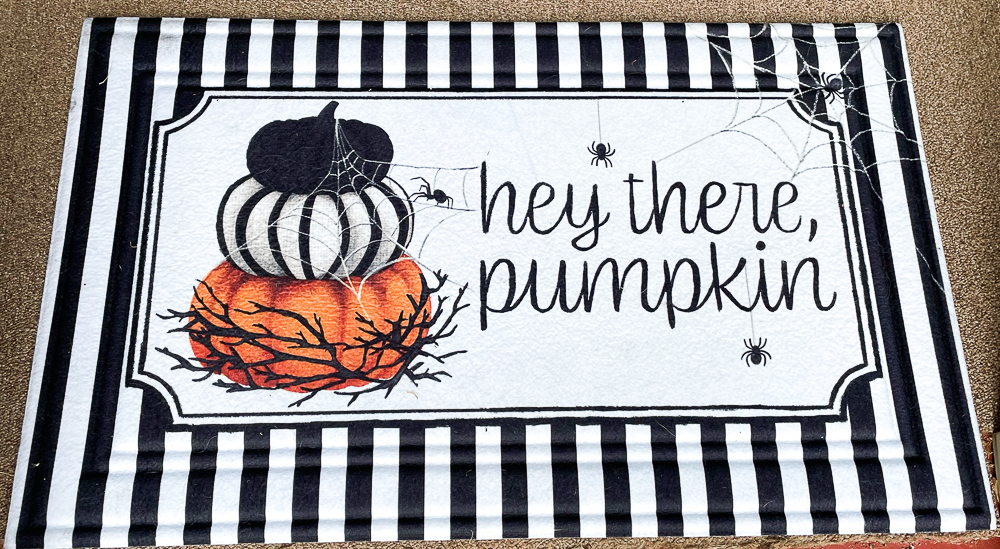 It was so much fun to share my Halloween decor with you!
Pin it!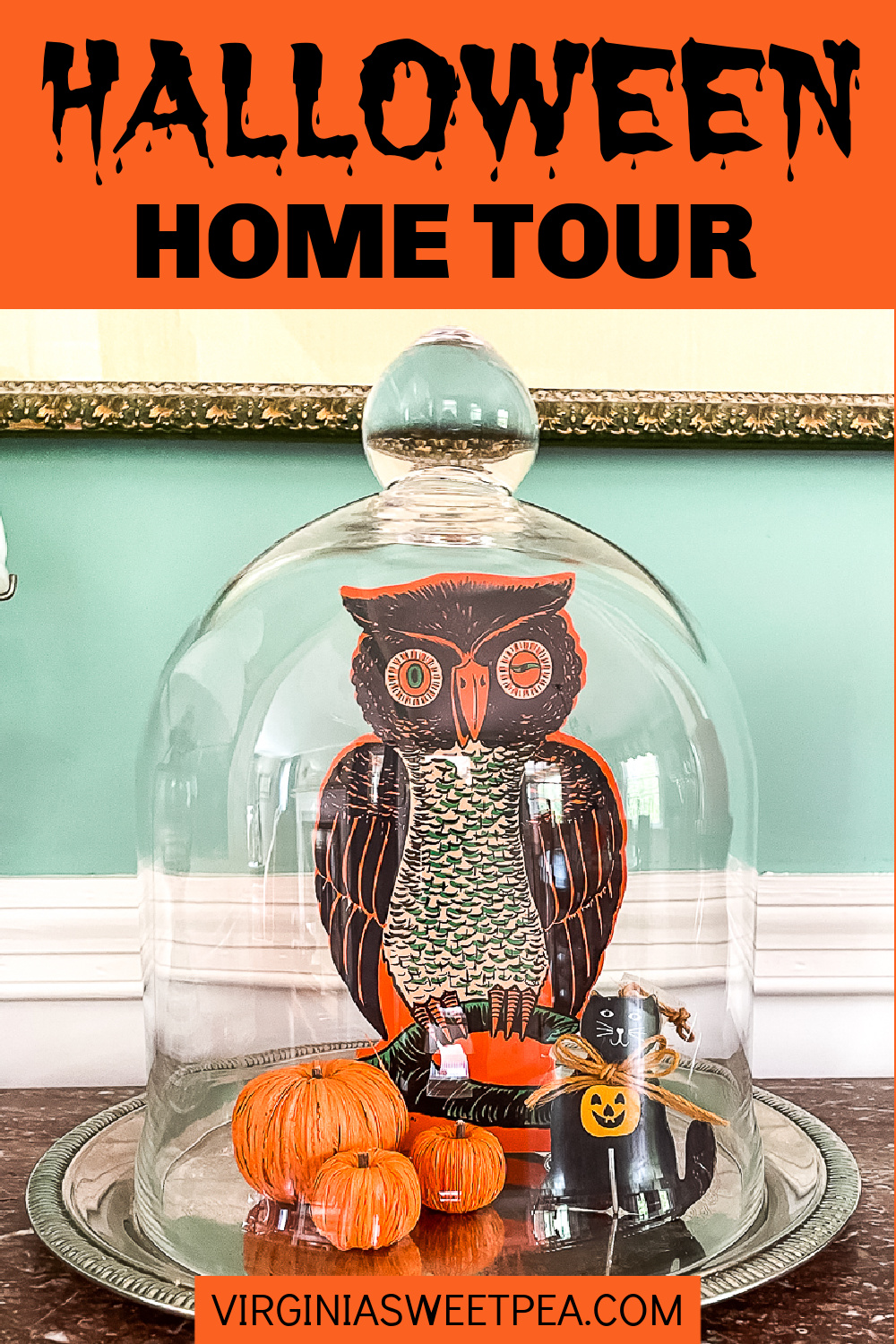 Here are a few more Halloween posts for you to enjoy.