Spinach and Blue Cheese Burgers
Do you like spinach or blue cheese? We like both and a favorite meal is Spinach Blue Cheese Burgers.
The combination of spinach and blue cheese is so good that you forget that this burger is missing the meat.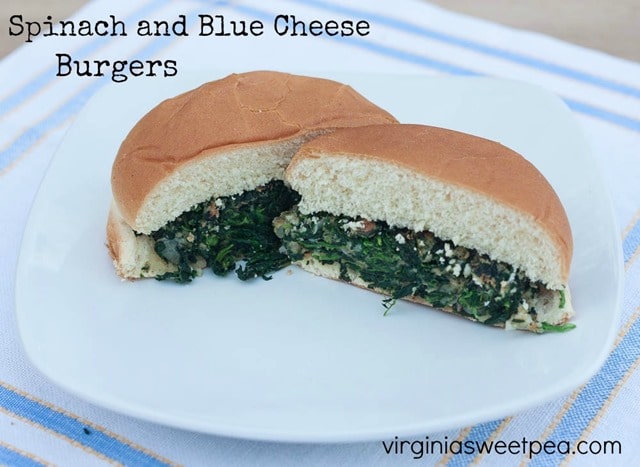 Spinach is combined with onion, garlic, Italian bread crumbs, an egg, salt and pepper, and blue cheese crumbles.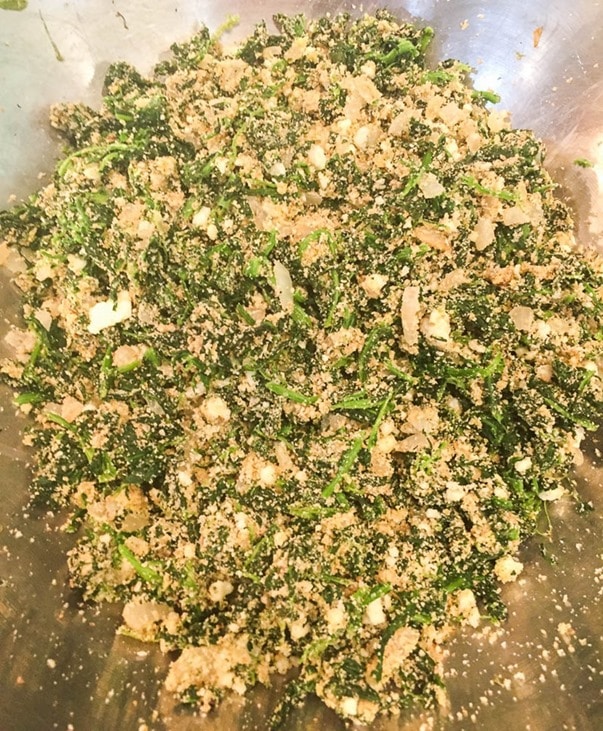 The mixture easily molds into six patties ready to be either cooked on the grill or in a skillet on the stove top.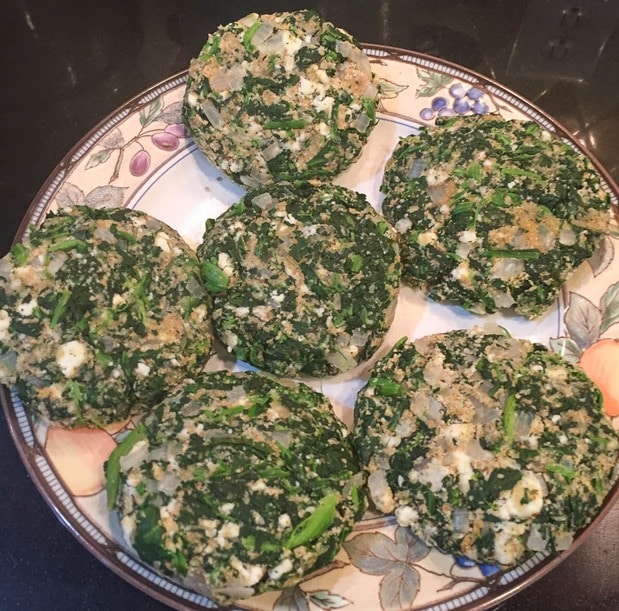 After about 5 minutes of cooking on each side, the Spinach and Blue Cheese Burgers are ready to eat. Warming the buns adds to the pleasure of this tasty vegetarian meal.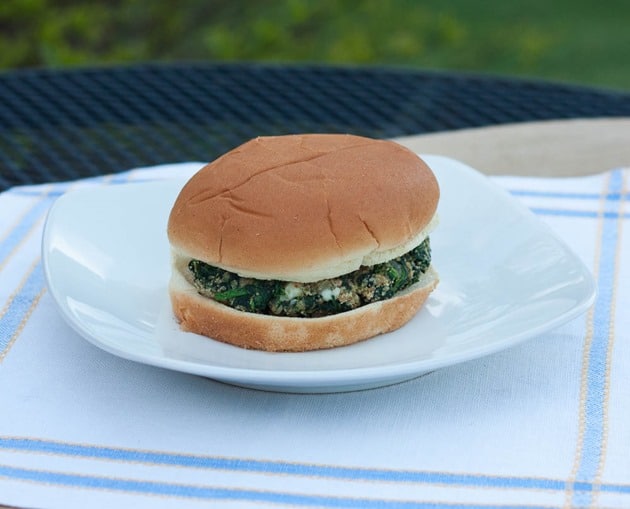 These burgers are also great with spicy brown mustard but I usually am so excited to eat mine that I have it plain.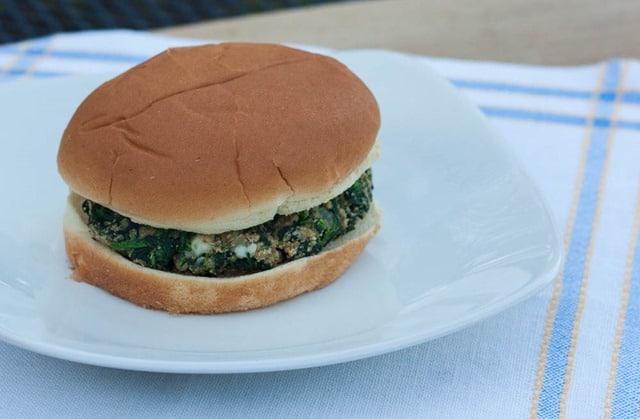 Yield: 6
Spinach and Blue Cheese Burgers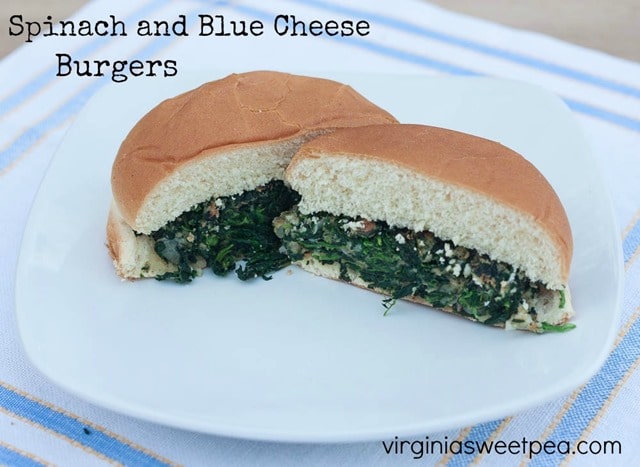 This vegetarian burger is a tasty combination of spinach, onion, Italian bread crumbs, salt and pepper, an egg, and blue cheese.
Ingredients
2 (10 oz) packages frozen chopped spinach, thawed
1 (4 oz) package crumbled blue cheese
1 cup Italian-seasoned bread crumbs
1 sweet onion, diced
4 garlic cloves, minced
1 large egg, lightly beaten
1/2 to 1 tsp salt
1 tsp pepper
6 buns, toasted if desired
Instructions
Drain spinach well, pressing between layers of paper towels.
Combine spinach, cheese, bread crumbs, onion, garlic, egg, salt, and pepper.
Shape into six patties.
Cool patties in 1 T. oil heated in a large nonstick skillet over medium heat 5 minutes per side or grill 5 minutes per side.
Serve on buns plain or with spicy mustard.



If this sounds like something you would enjoy, pin it so you don't forget it!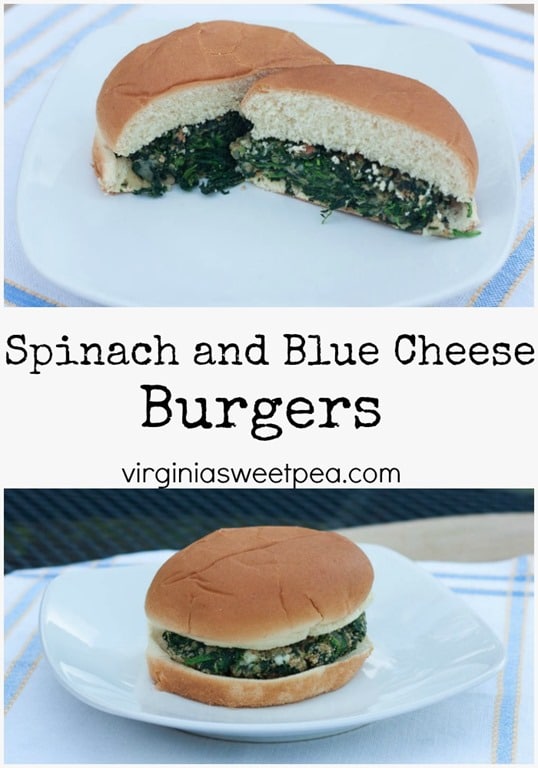 There's nothing like a real hamburger prepared on the grill, but for a change of pace, this burger can't be beat.