Striped Drop Cloth Table Runner for Christmas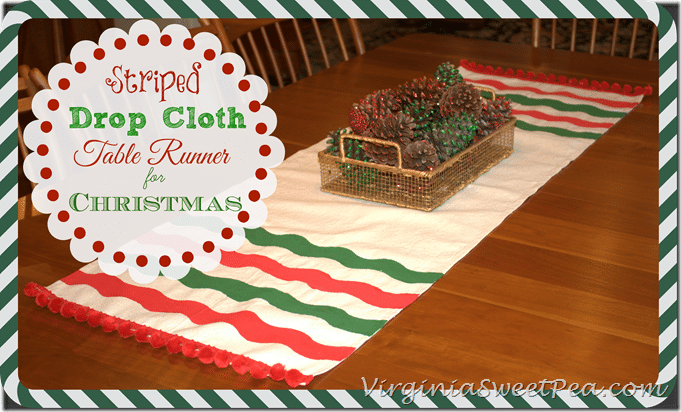 I wanted to create a fun and unique table runner for my kitchen for the Christmas season. The Striped Drop Cloth Table Runner that I created has been one of my favorite projects for this Christmas. Alternating stripes of green and red accented with red pom-pom trim make a drop cloth turned table runner festive for the holidays.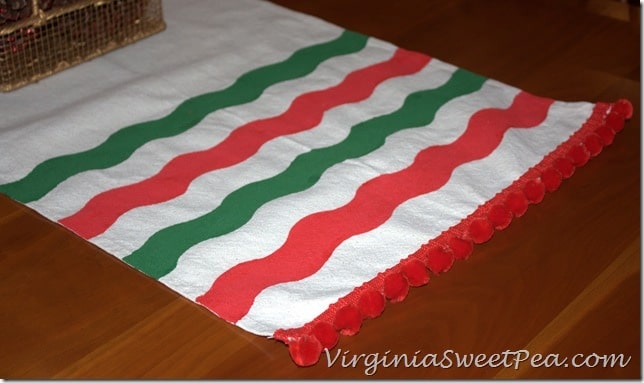 I started the project by making a simple table runner out of a drop cloth. I then assembled the supplies that I'd need to jazz up my table runner for Christmas: red and green paint, sponge brushes, Frog Tape shape tape, and scissors.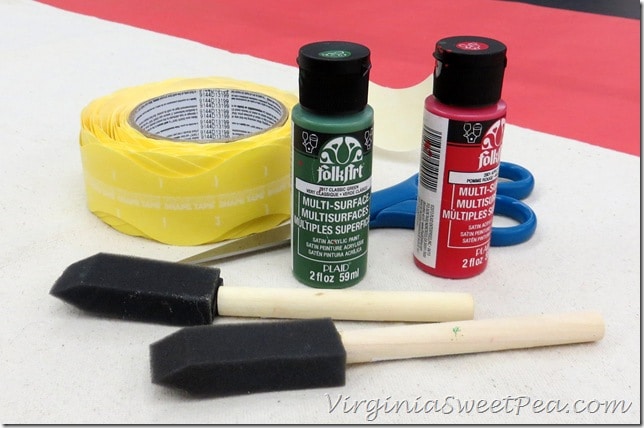 My former student, Lakelyn, likes to craft and helped me to make this runner after school one day. Here's how we did it:
1. Apply a strip of shape tape close to the end of the runner. Add a second row following the shape of the tape. Since the tables at school aren't always clean, we worked on craft paper to make sure that the runner stayed clean.
2. Continue applying tape until nine strips have been applied.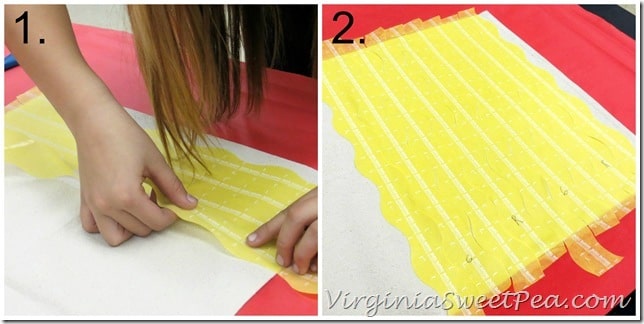 3. Remove every other strip of tape so that five strips remain attached to the drop cloth runner.
4. For ease of use, squirt paint into small cups.
5. Paint a row of red followed by a row of green. Continue until there are four stripes painted.
6. Before removing tape pieces, be sure that every area is thoroughly covered with paint.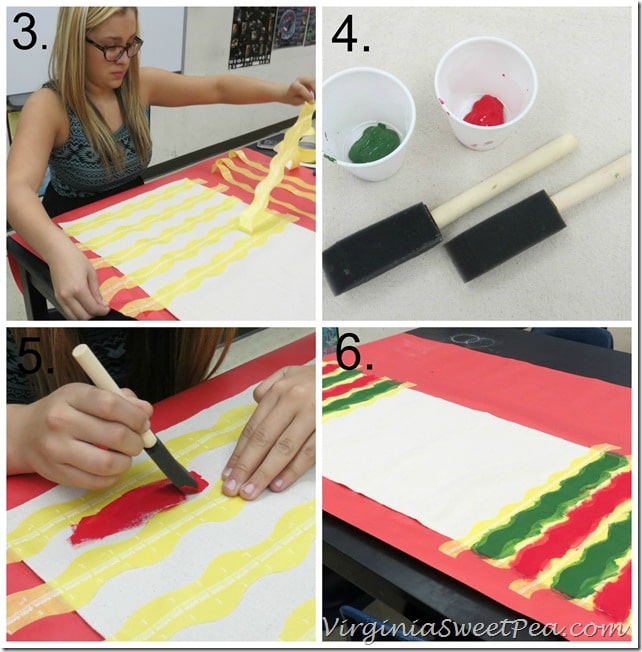 Remove tape strips and allow paint to dry.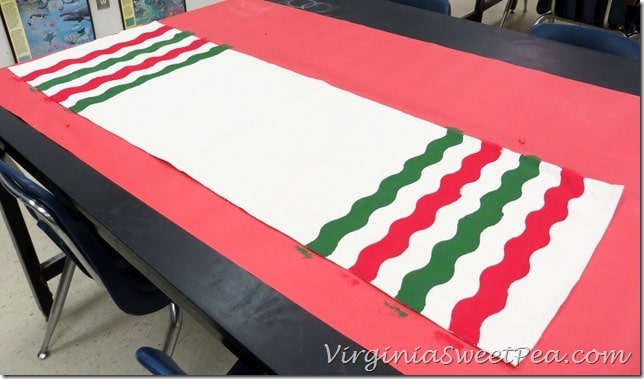 To give the runner an extra bit of pizazz, a border of red pom-pom fringe was sewn to each end of the runner.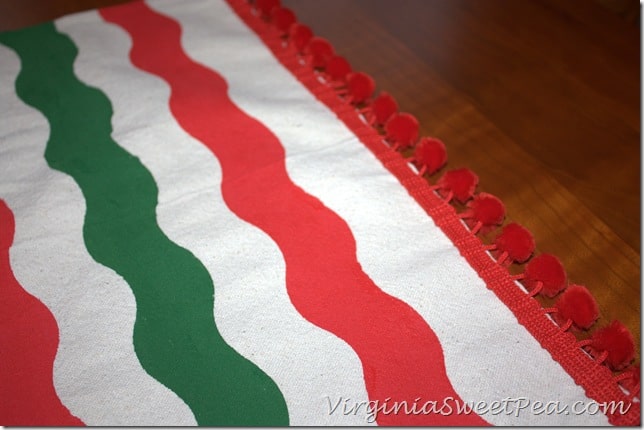 I love how this looks on my kitchen table!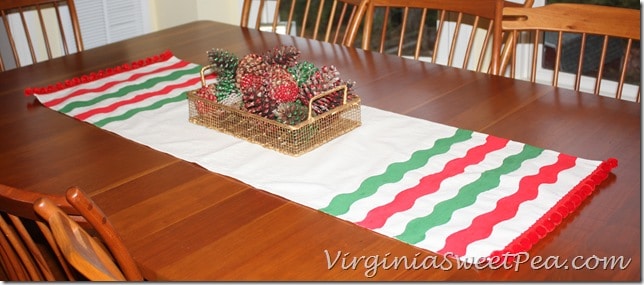 I created a simple centerpiece with a gold basket and pine cones glittered in green and red.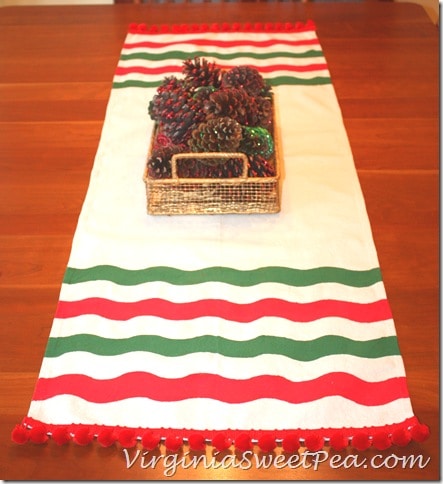 Thanks so much for stopping by to check out my Striped Drop Cloth Table Runner. I like it so much that I'm tempted to make a version for spring with pastel paint colors. Wouldn't that be fun?
Sharing With:
Grace at Home at Imparting Grace, Amaze Me Monday at Dwellings-The Heart of the Home