Touring Agate Fossil Beds in Harrison, Nebraska
Our road trip out west was so much fun! If you missed parts one, two, and three of our trip, you can catch up here.
Agate Fossil Beds
A nice couple that we met at Devils Tower told us about the Agate Fossil Beds and I am so glad that they did.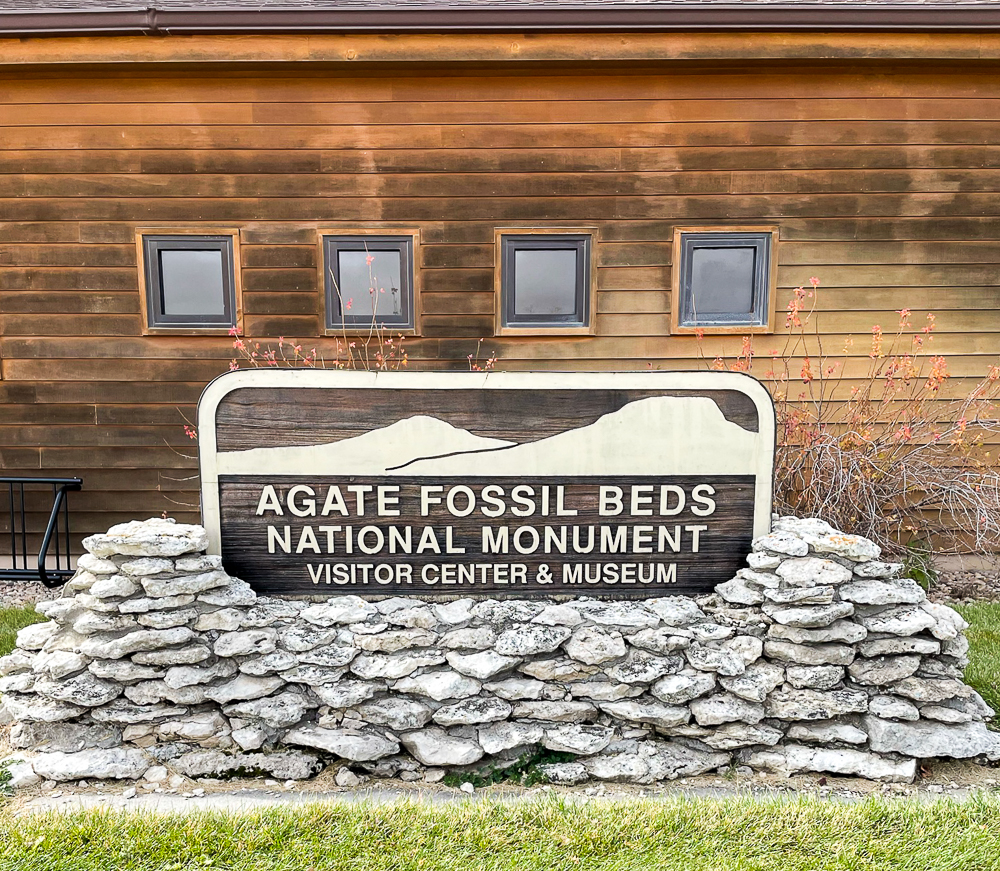 I have been fascinated with fossils since I was a little girl. My grandparents lived in SW Virginia and I loved picking up rocks in their garden and examining them to find a cast or mold of a shell.
The views here were incredible.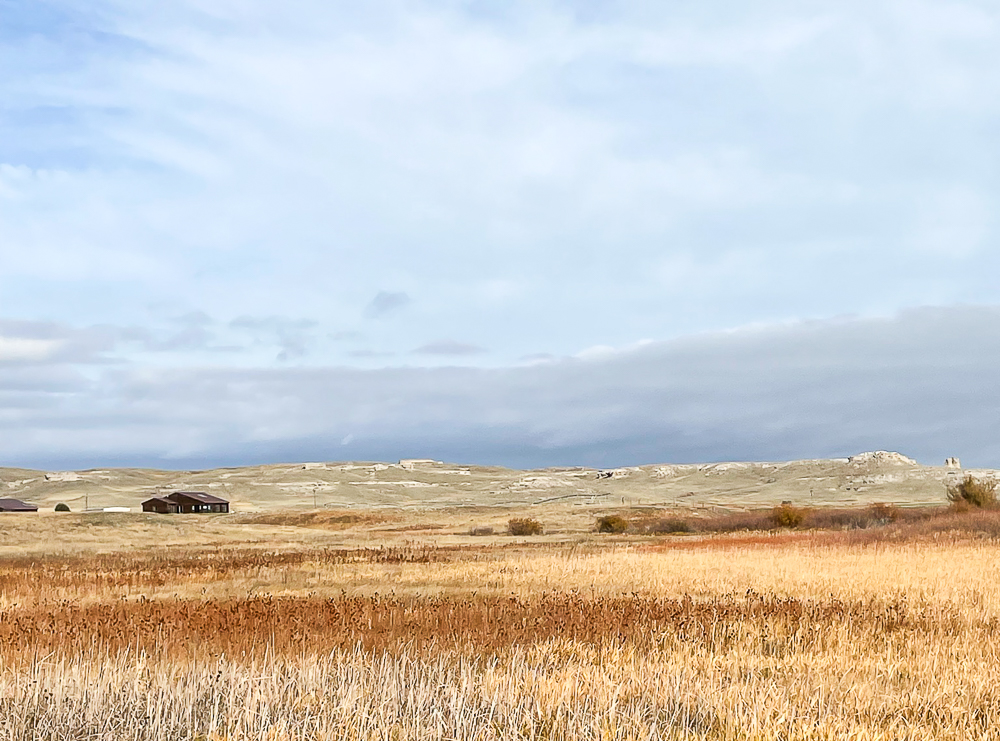 Not every national park is dog-friendly, but this one is.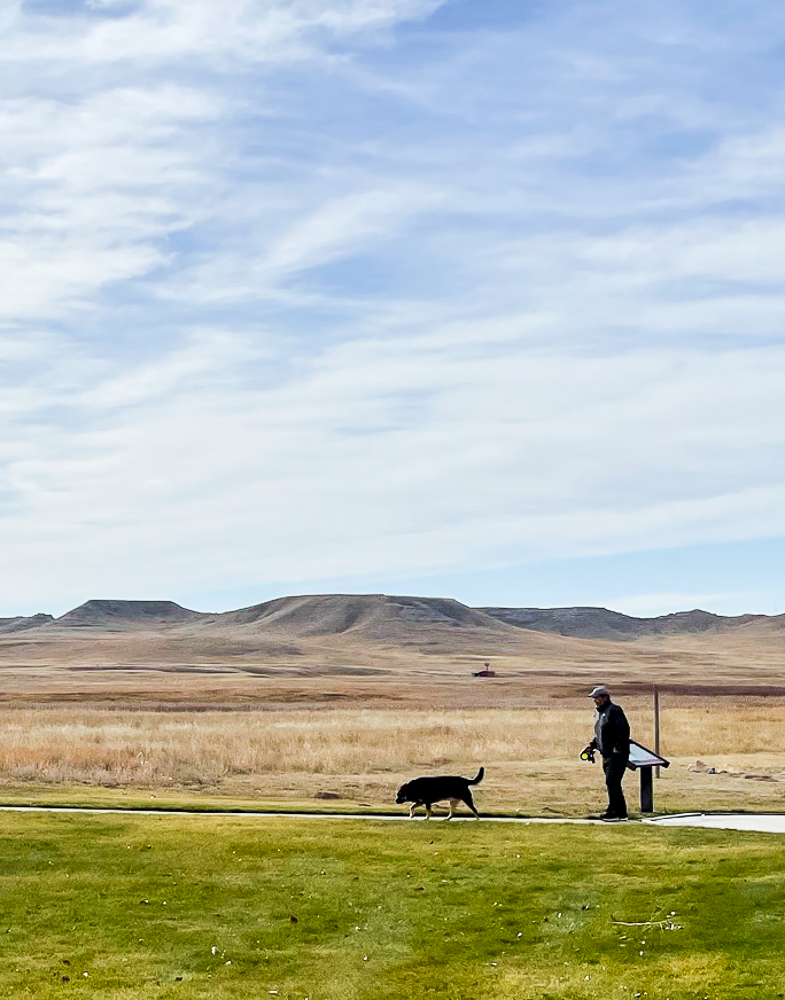 A bridge over a swampy area leads to the fossil beds.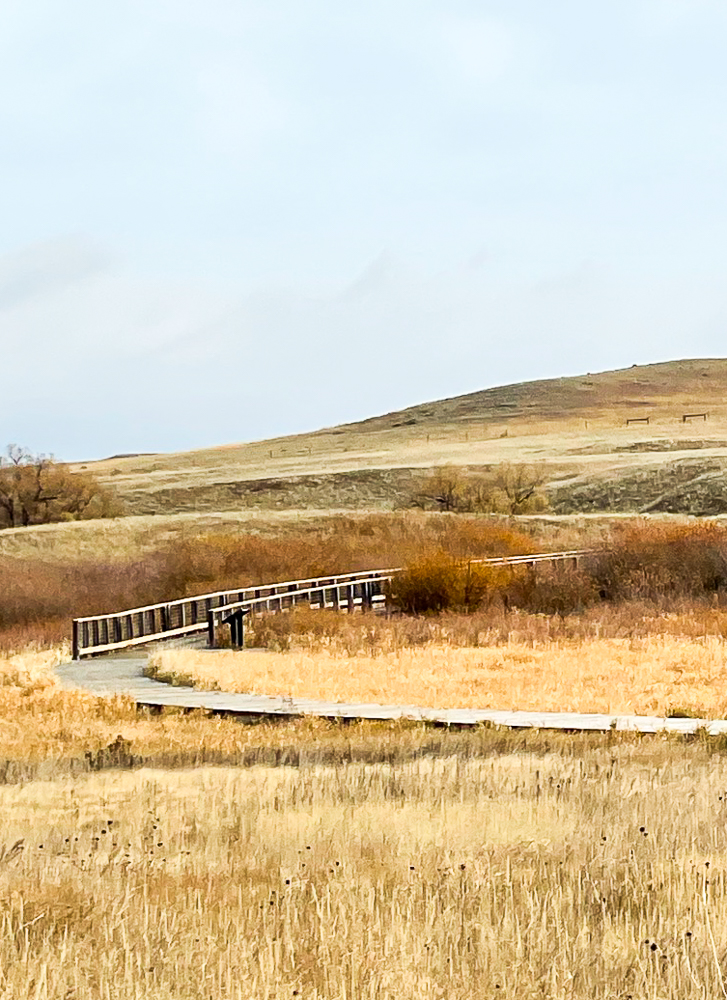 Sherman really enjoyed this walk.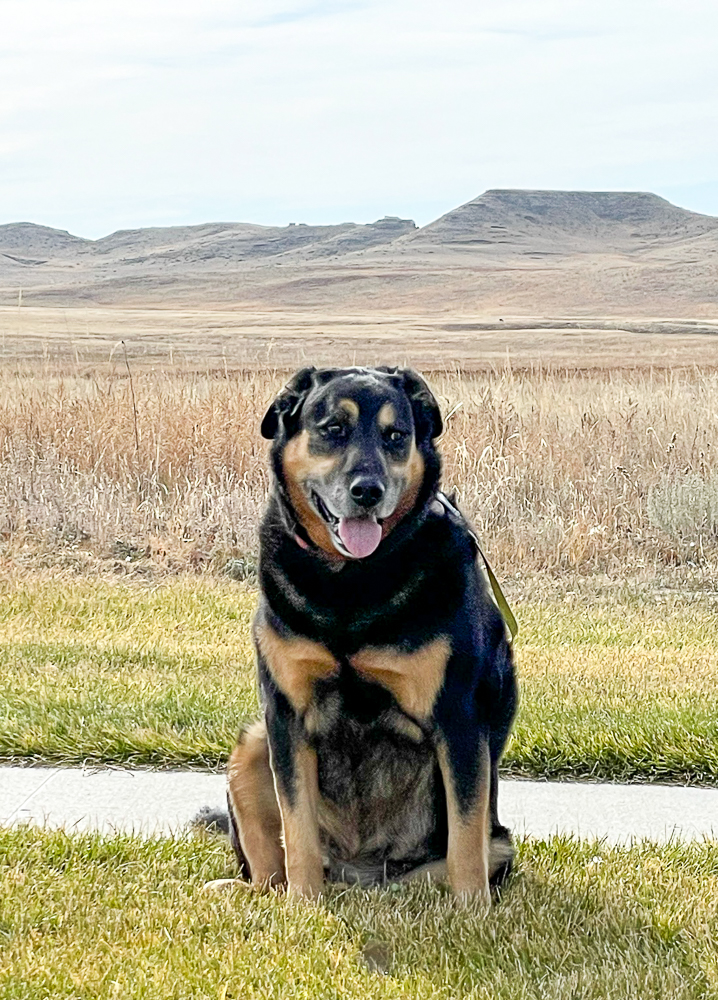 The fossils found are in an ancient watering hole.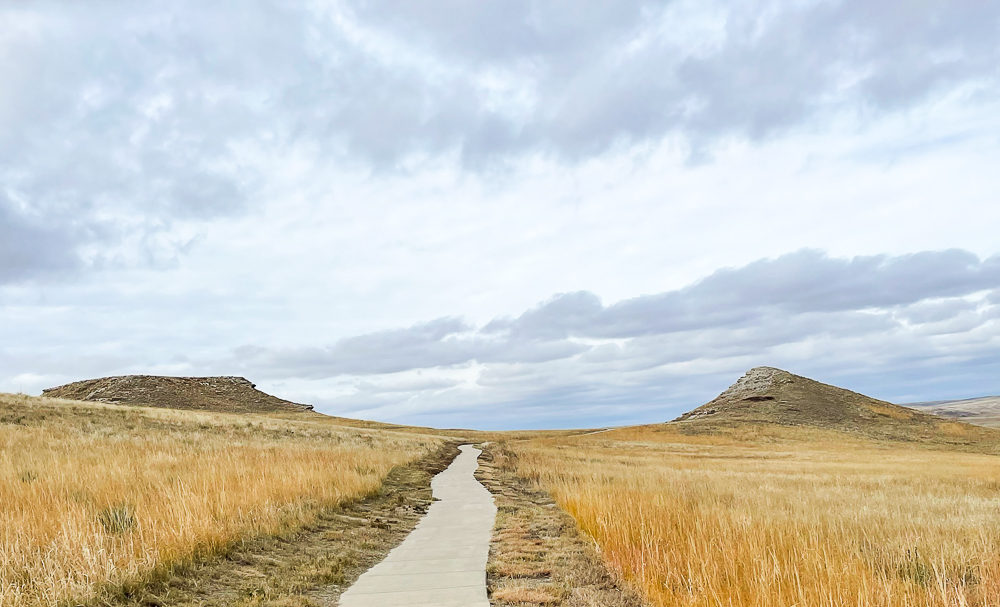 Captain James H. Cook was the first white man to discover fossilized bones here in 1878.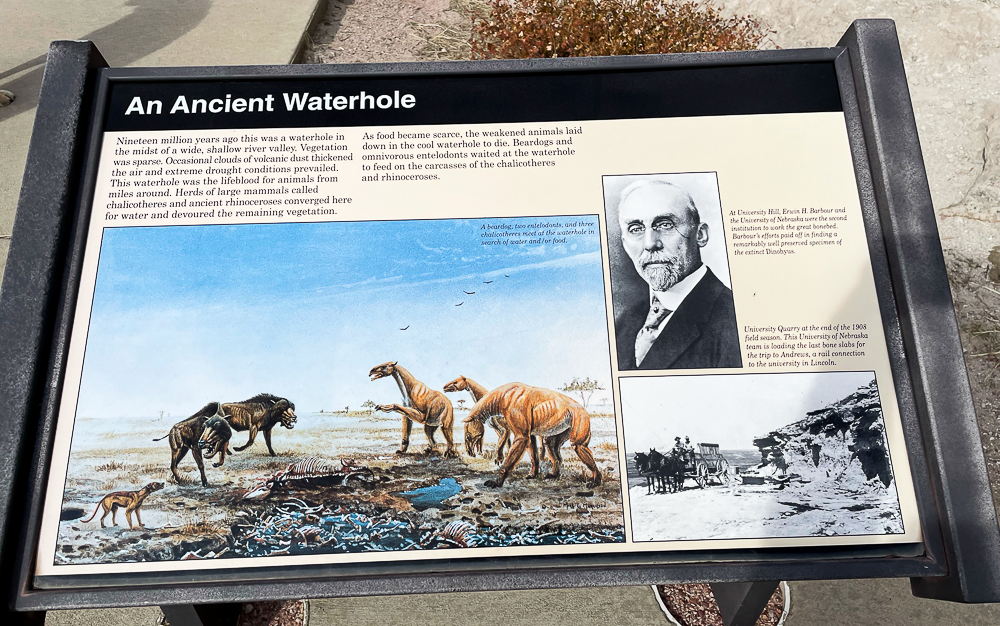 During dry periods animals were forced to walk long distances to get food.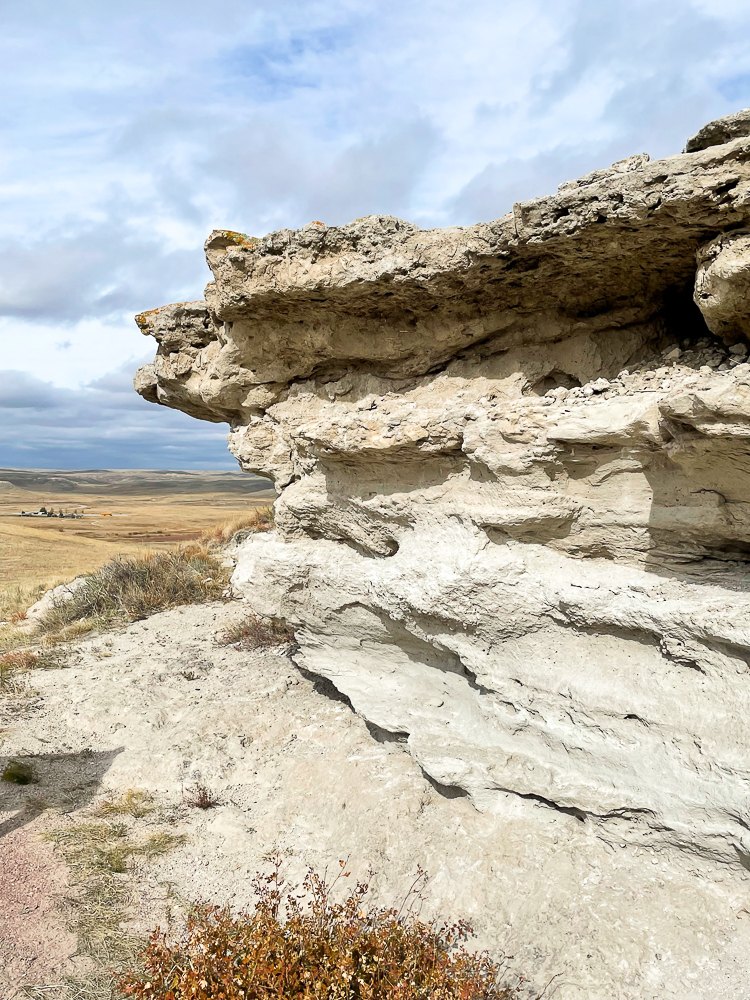 When they returned to the watering hole, they were exhausted and many died of malnutrition.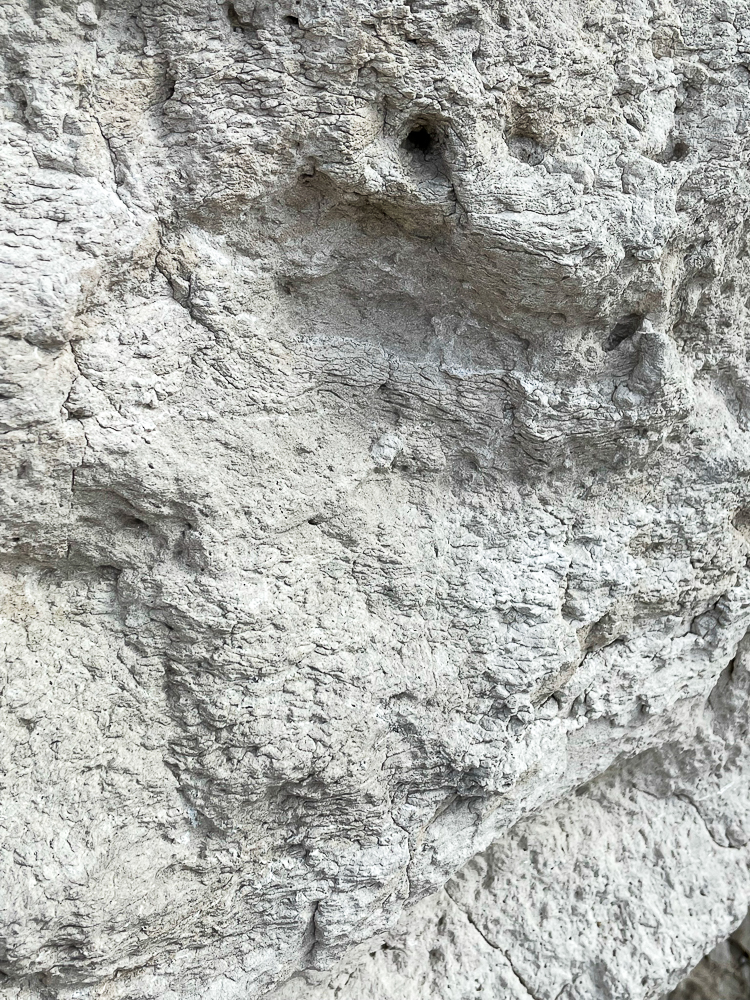 I found it very difficult to see the fossils in the rock.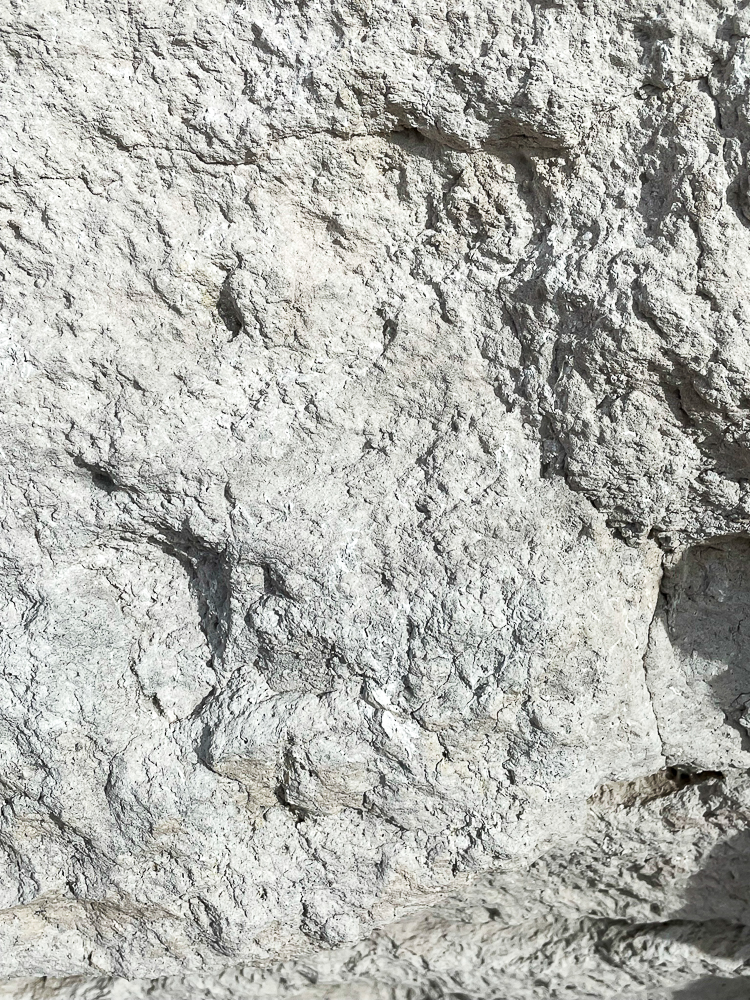 Inside the Visitor's Center
A Beardog stands in front of an Entelodont.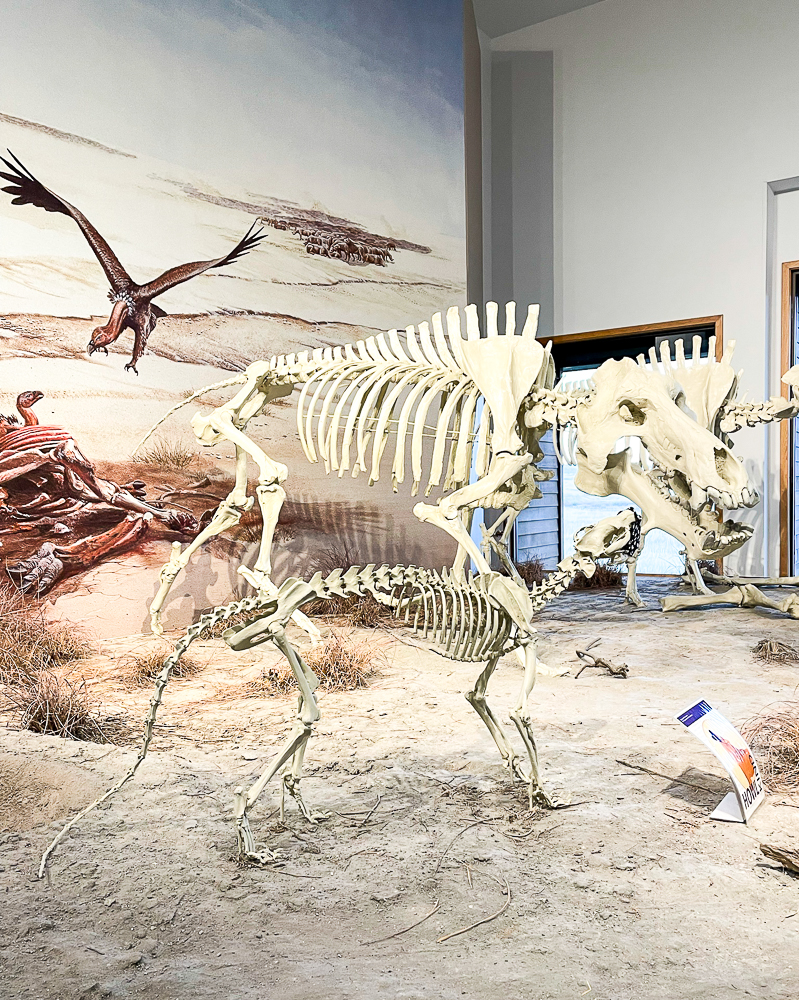 Beardogs definitely resemble our modern-day dogs.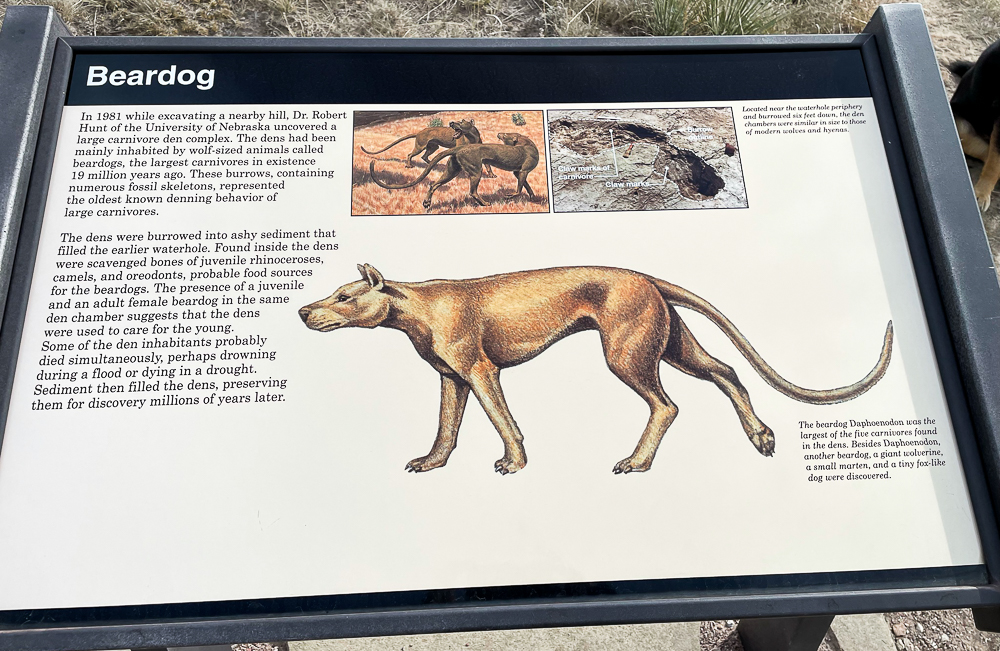 This is an Entelodont.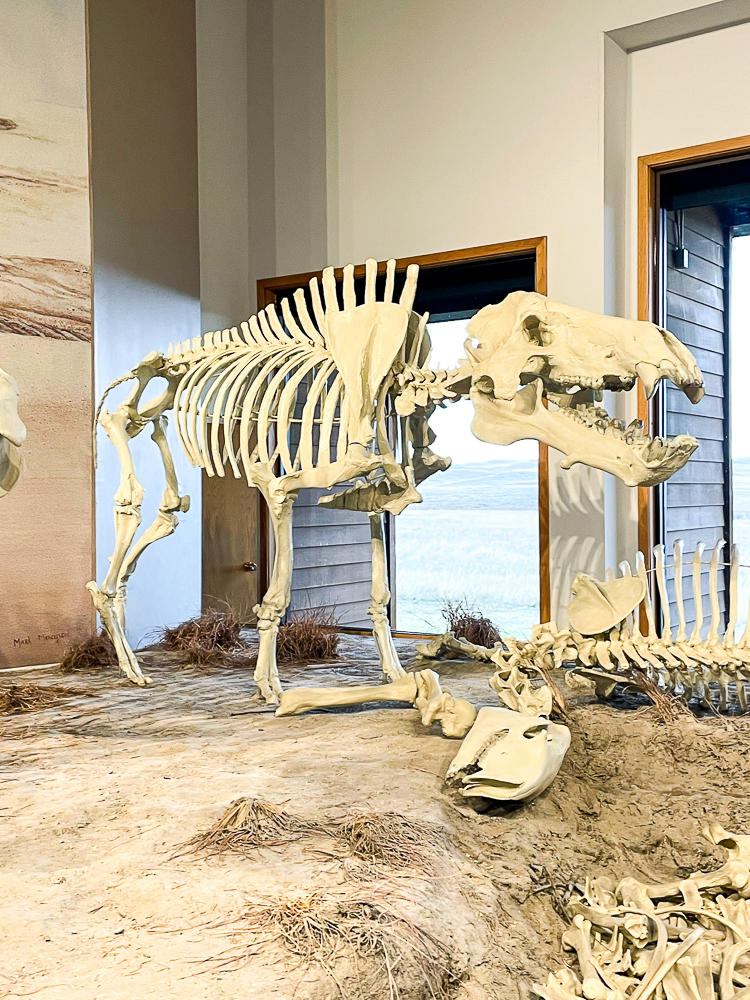 Entolodanats were scavengers whose diet consisted of plants and carrion.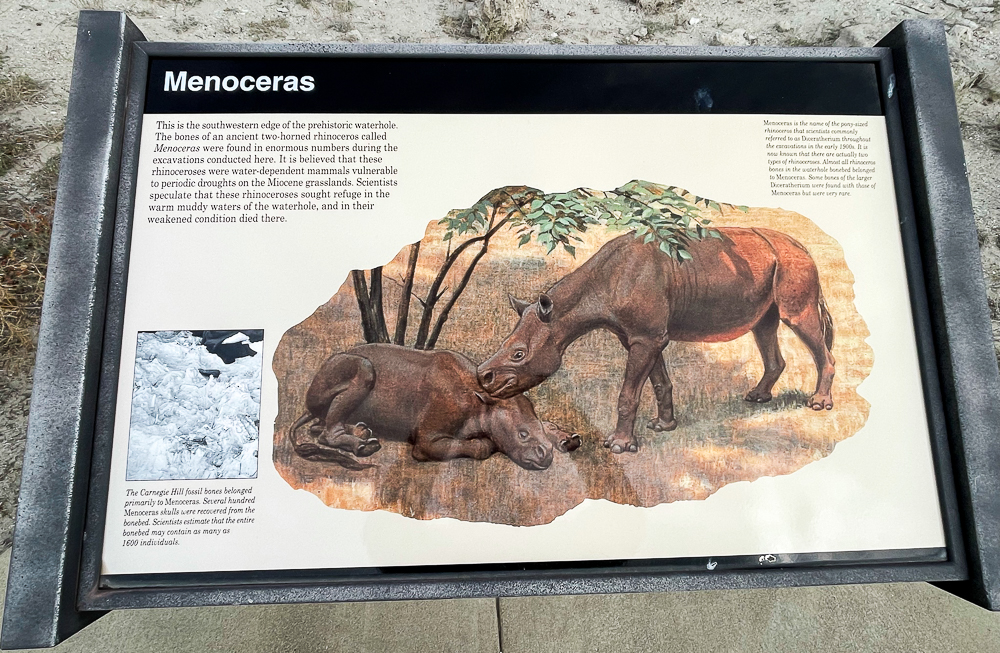 These are Chalicotheres.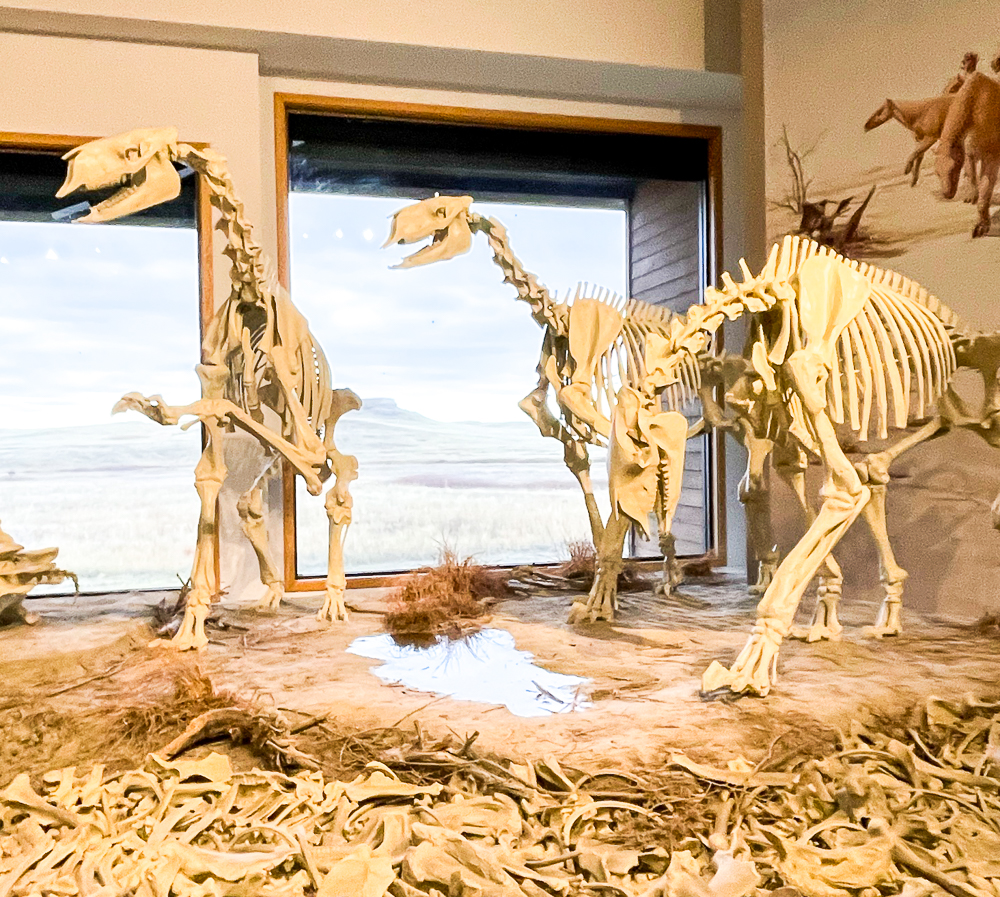 A relative of the horse and rhinoceros, this animal had three toes and claw-like hooves.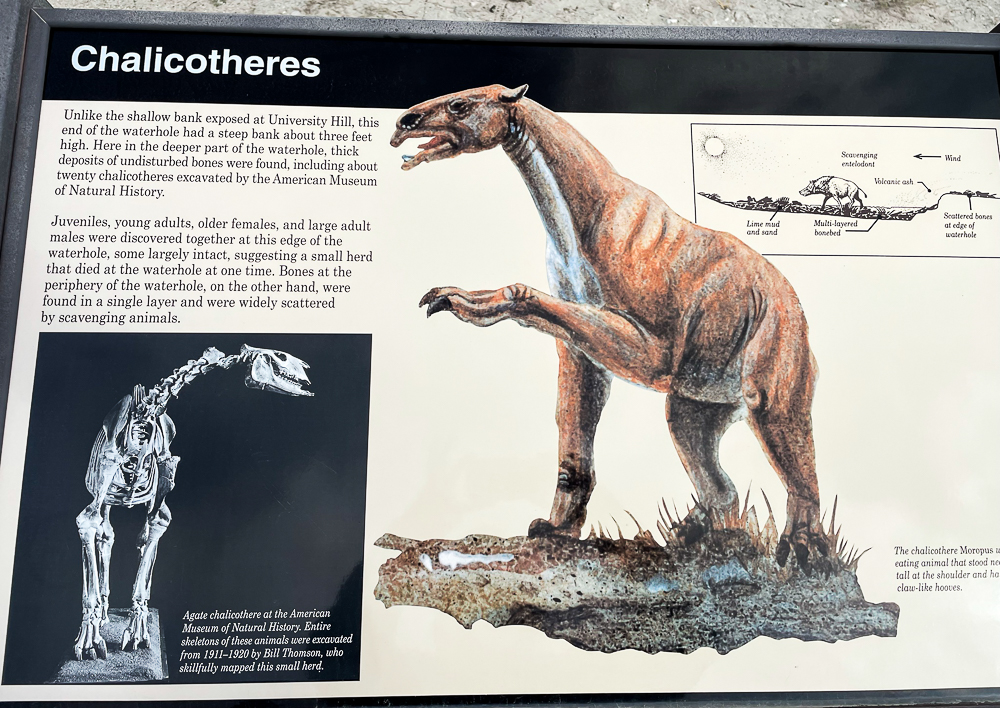 Seen While Driving Through Nebraska
We loved seeing old windmills on our drive through Nebraska.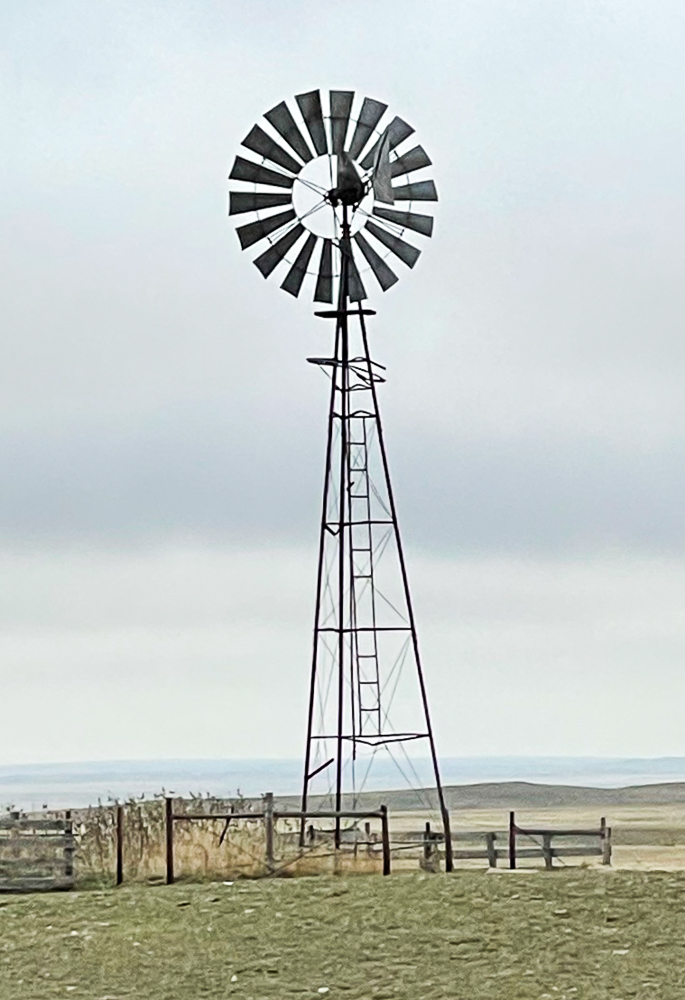 We also enjoyed seeing old water towers.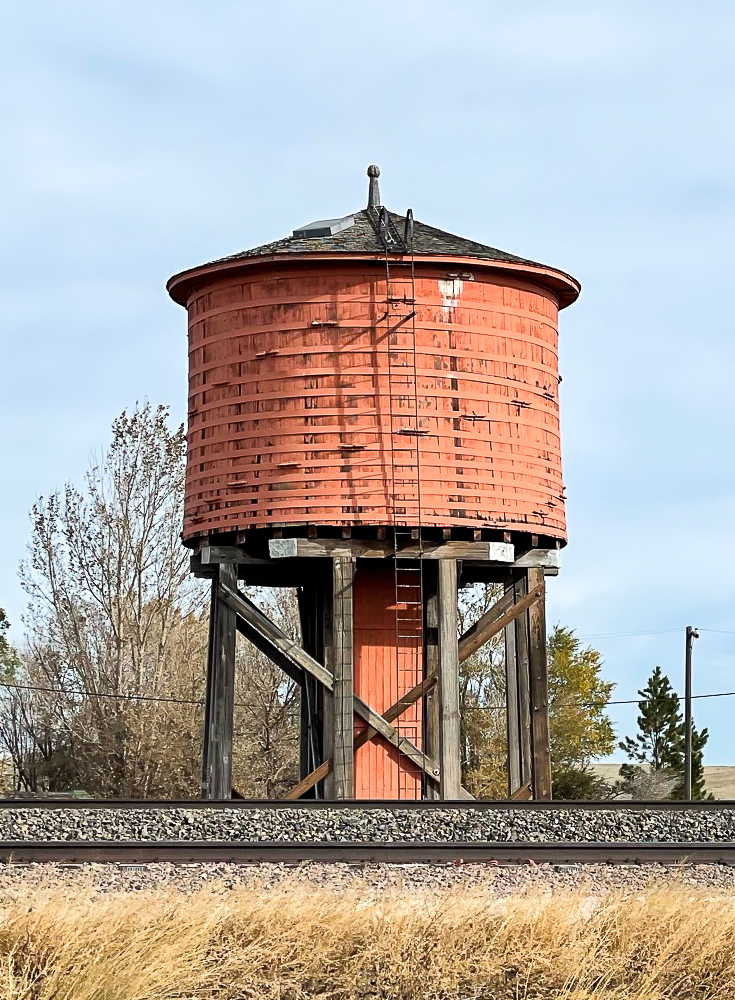 Lewis and Clark Expedition
While driving through Nebraska, we stopped at the Lewis and Clark Visitor's Center.
On May 14, 1884, Lewis and Clark left St. Louis and traveled to the Pacific Ocean and back.
They traveled on the Great Platte River Road and returned on September 23, 1806.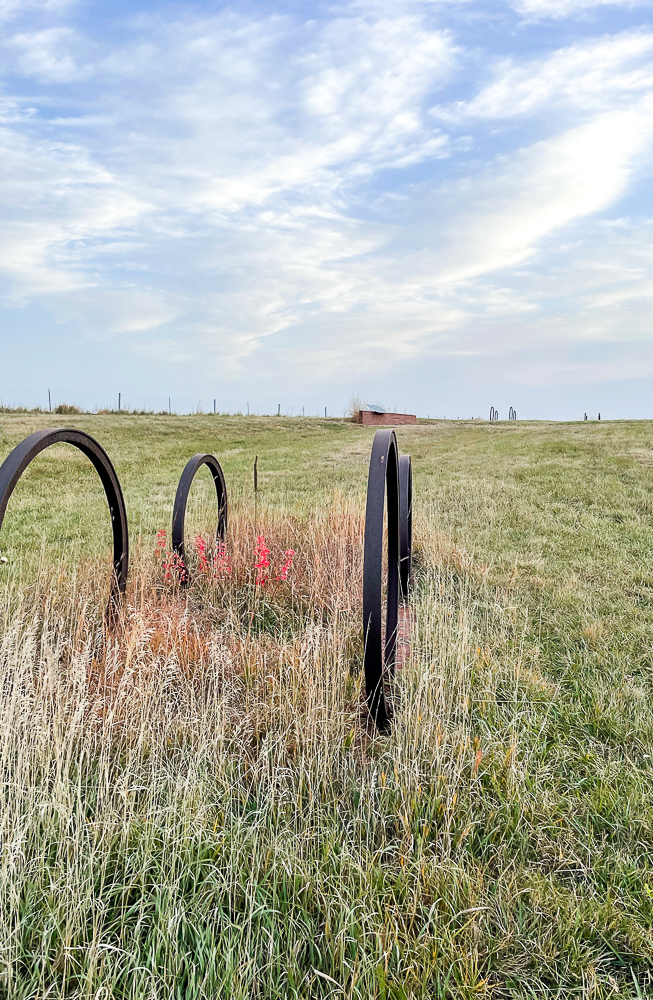 I had no idea that Meriwether Lewis brought his dog, Seaman, on the trip.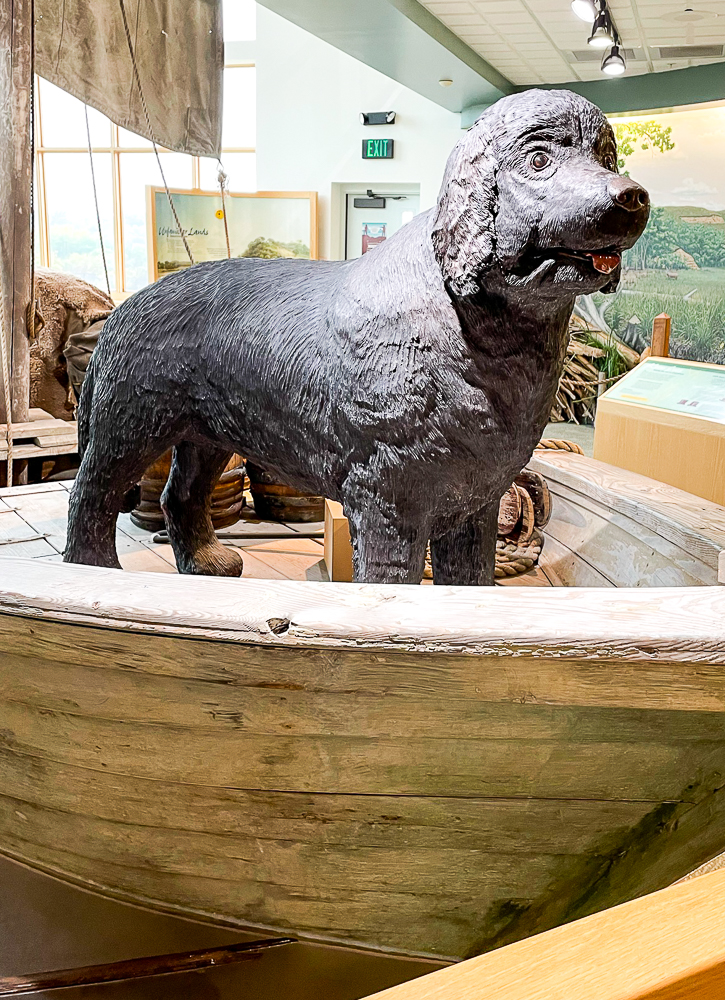 The park ranger recommended a book about Seaman, The Captain's Dog, by Roland Smith. We both are looking forward to reading this.
Devils Tower
Somehow I forgot to include Devils Tower when I shared our tour and Cody and more.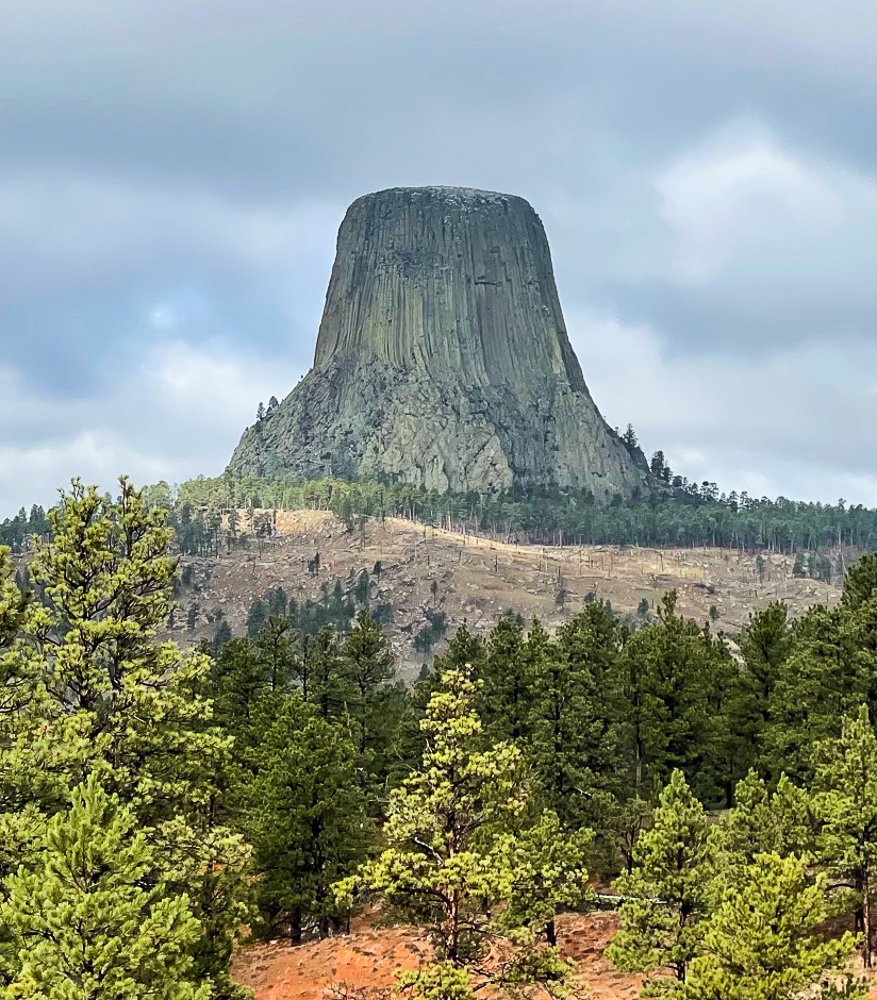 Devils Tower National Monument boasts one of Earth's most impressive geological features.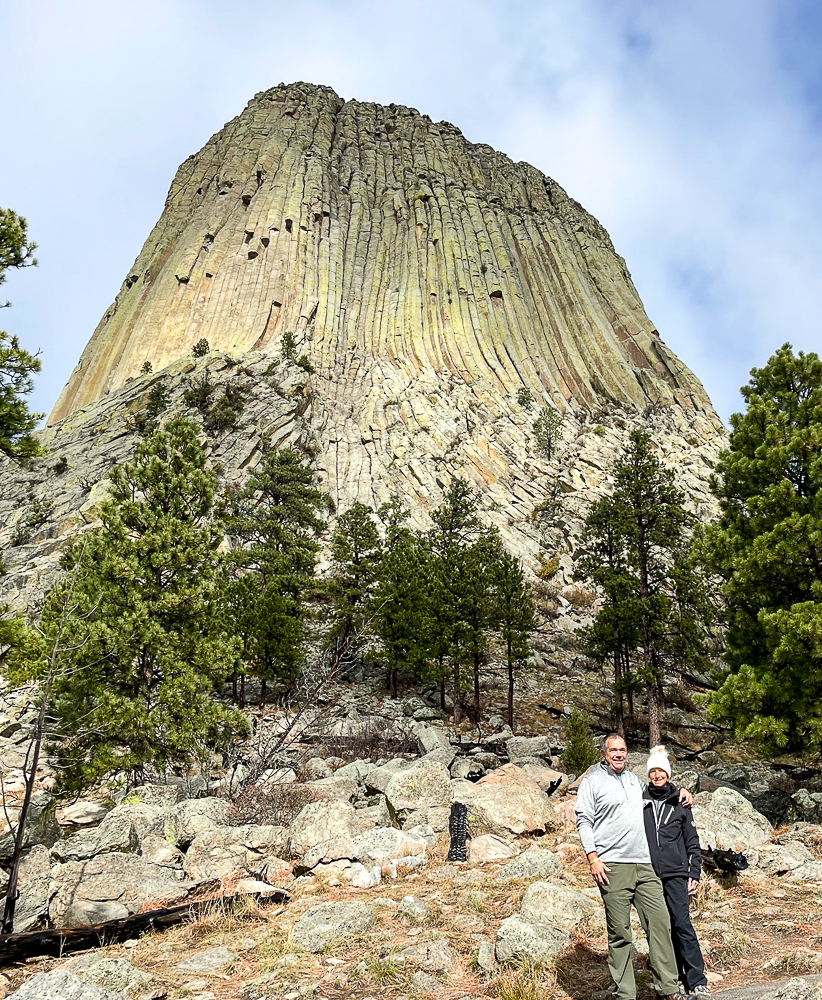 Devils Tower was the first national monument in America, established on September 24, 1906, by Theodore Roosevelt.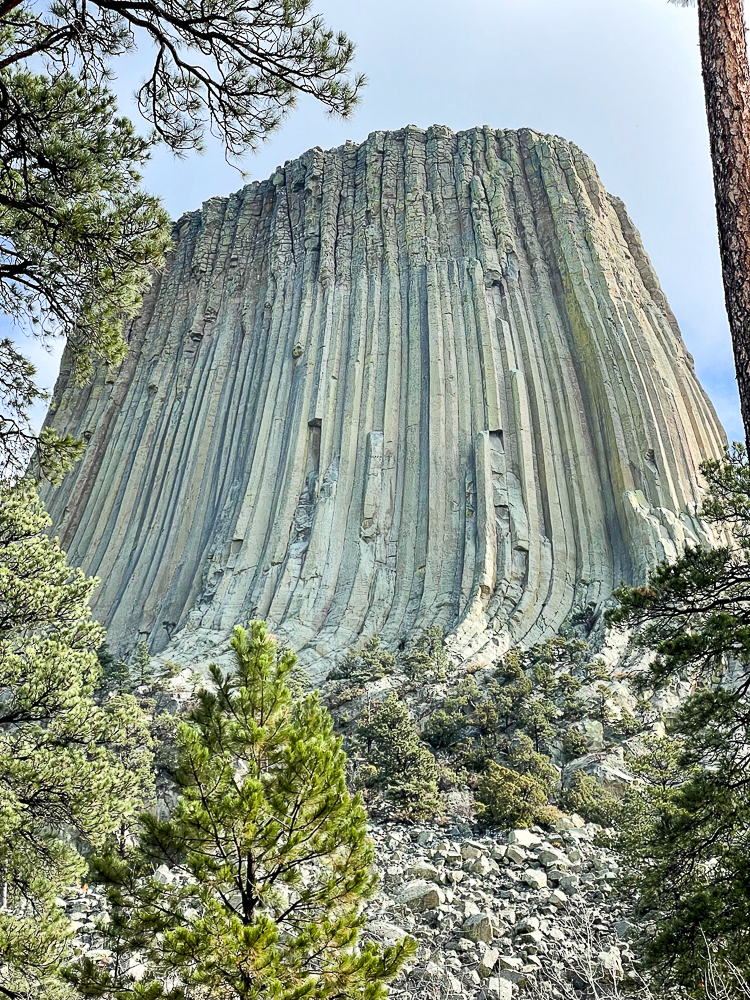 Devils Tower has long been sacred to Native Americans and was featured in the 1977 movie Close Encounters of the Third Kind, which turns the tower into an alien landing site.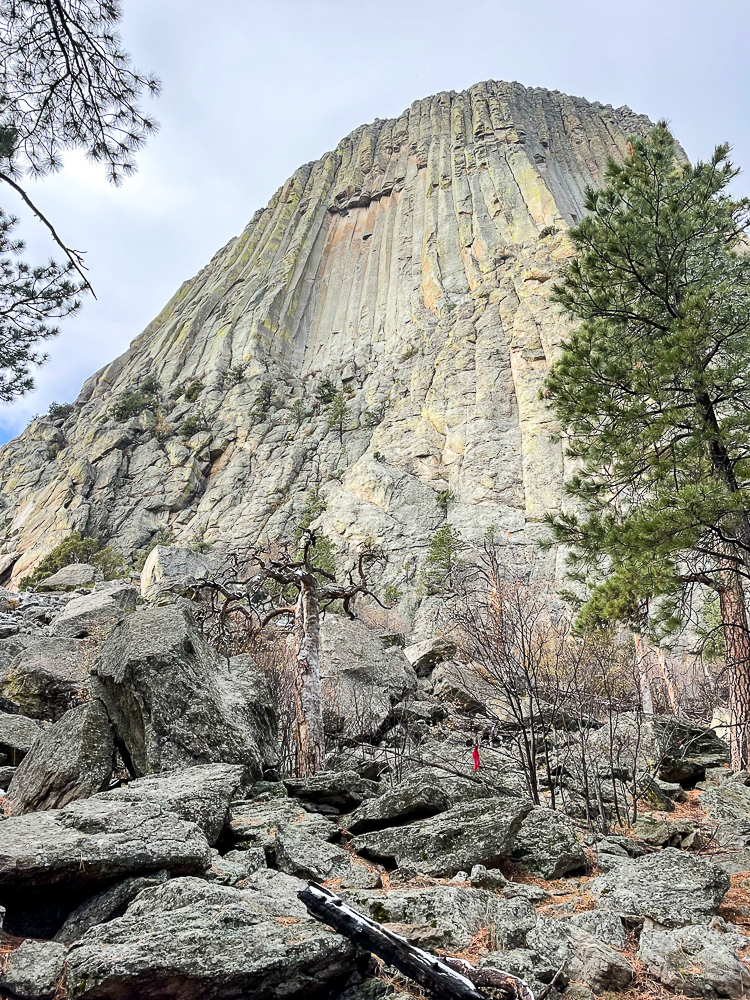 We so much enjoyed this trip and can't wait to go out west again.