Touring Cody, Wyoming + More
Our out west road trip continues! If you missed part one, you can catch up on our trip here.
Touring Cody, Wyoming
We spent two nights in Cody and really enjoyed it, especially hiking there.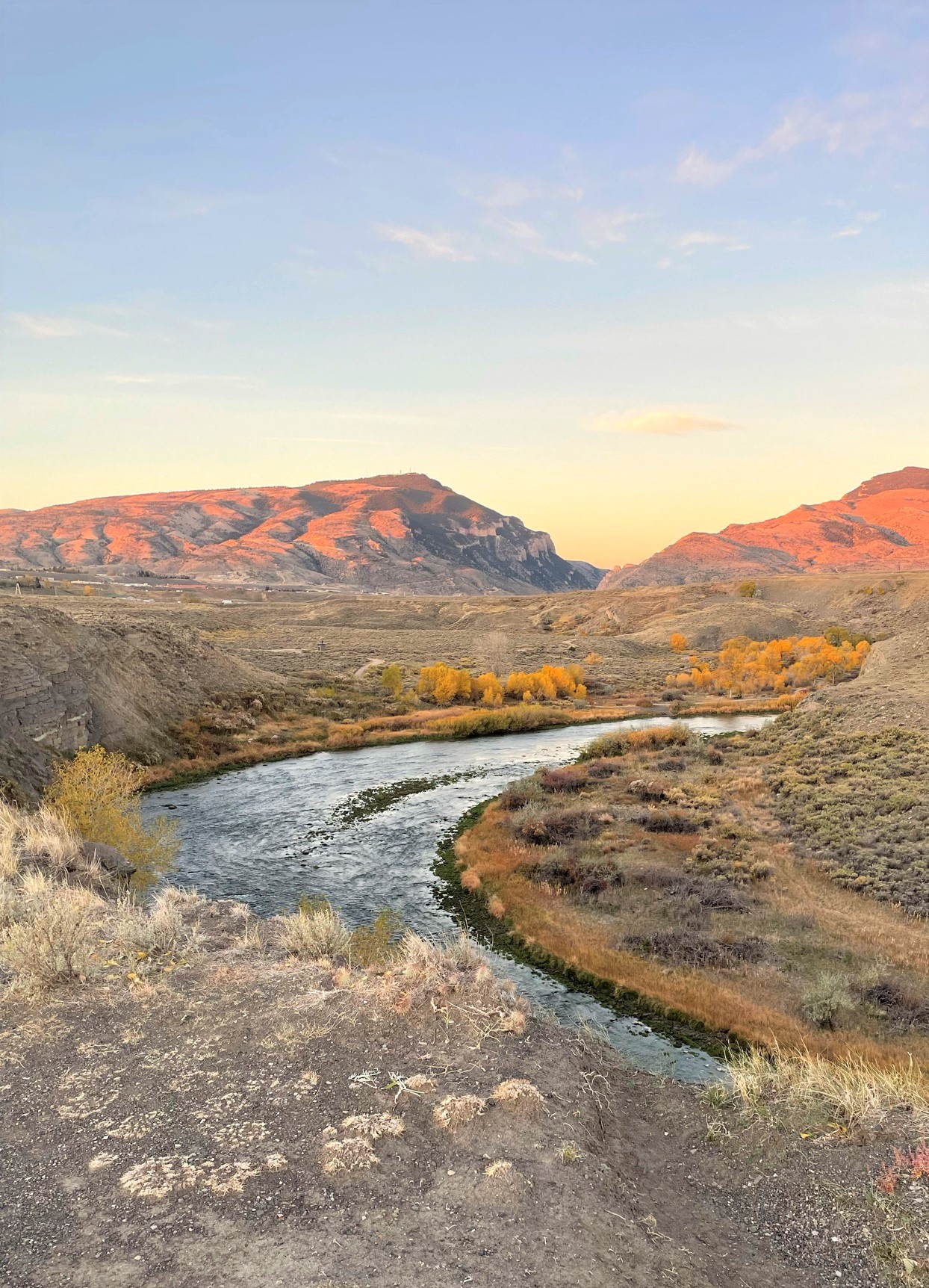 We took two walks along the Shoshone River and enjoyed the views so much.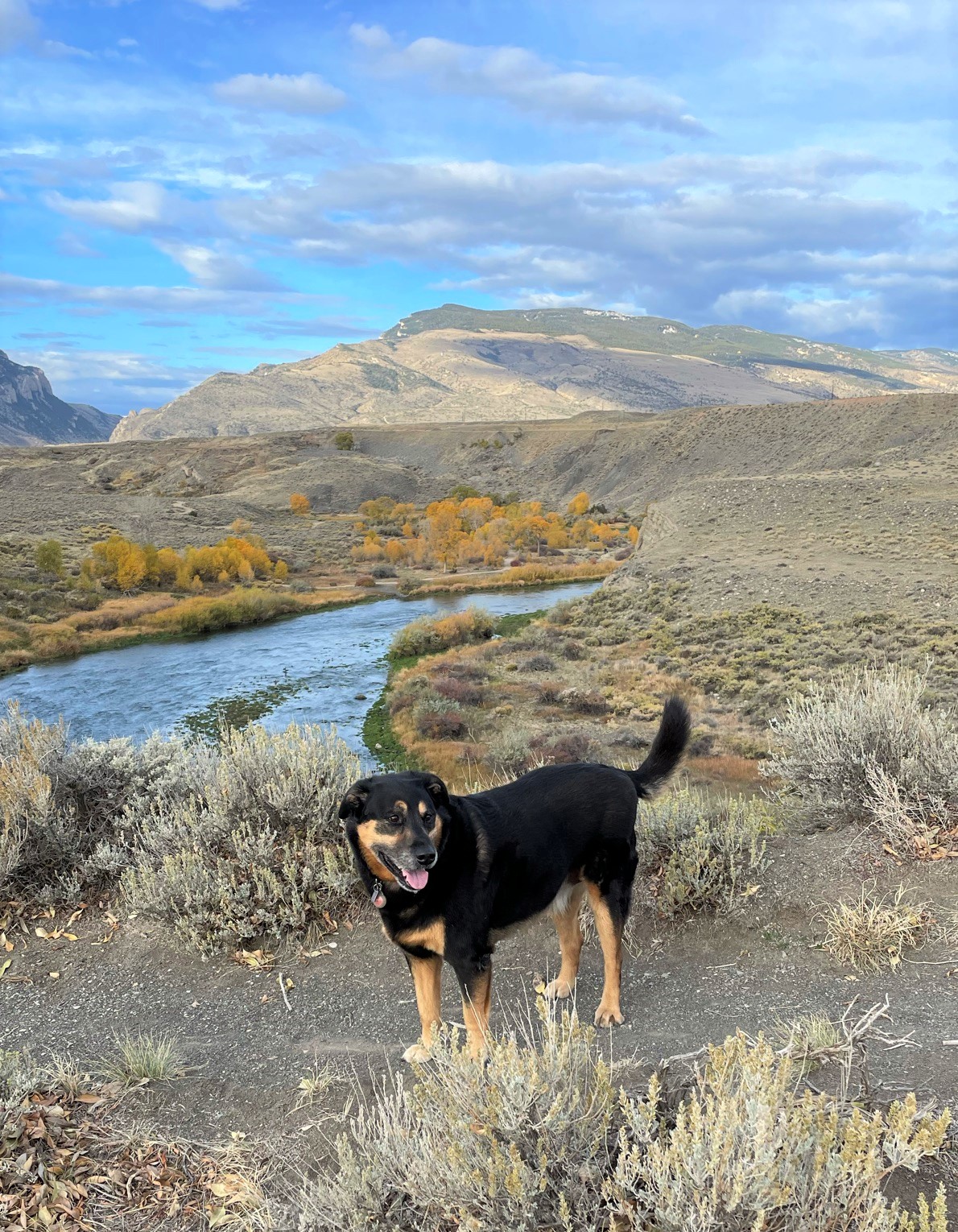 The colors were fabulous!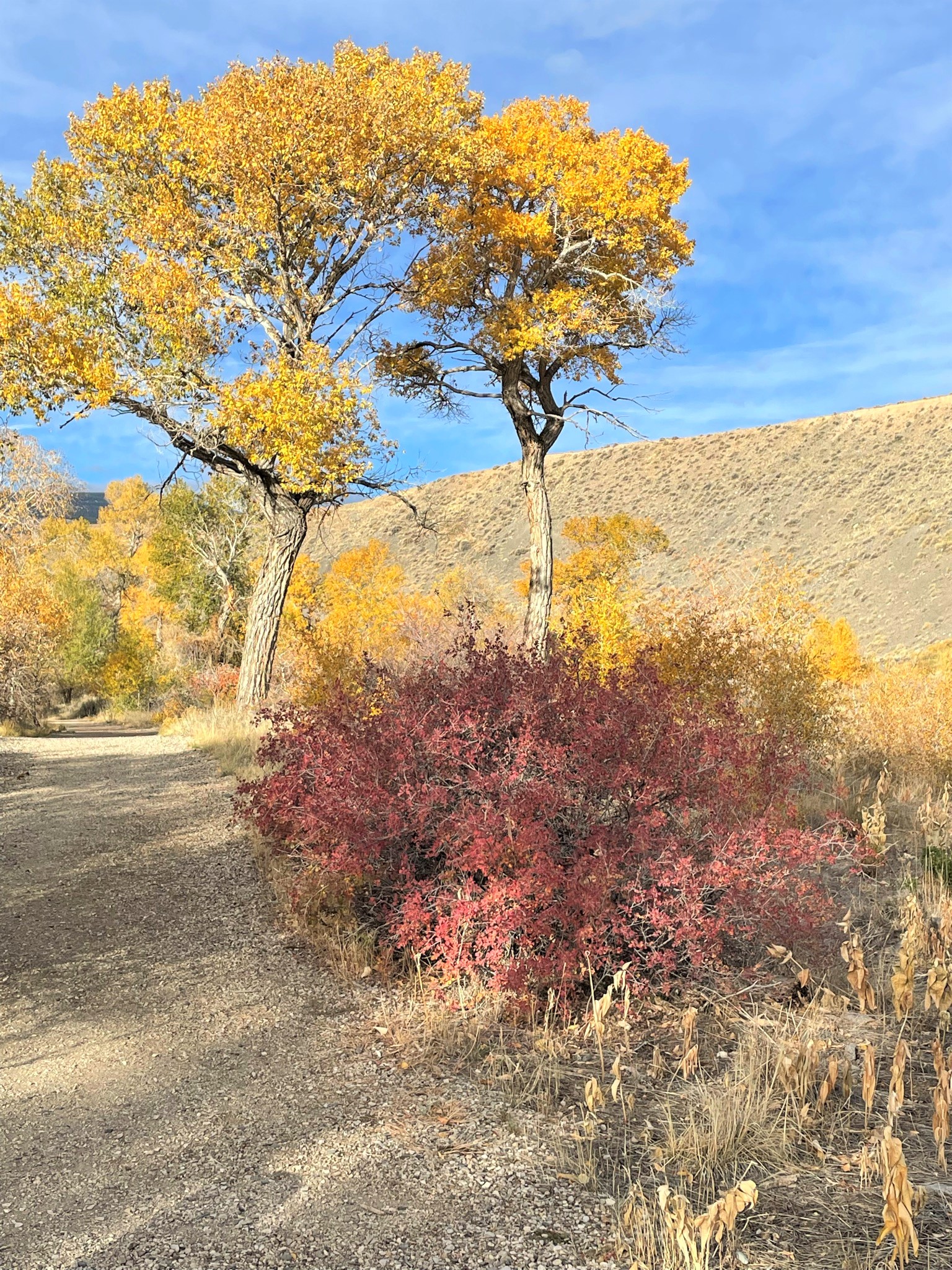 We had the trail to ourselves both days and enjoyed it so much.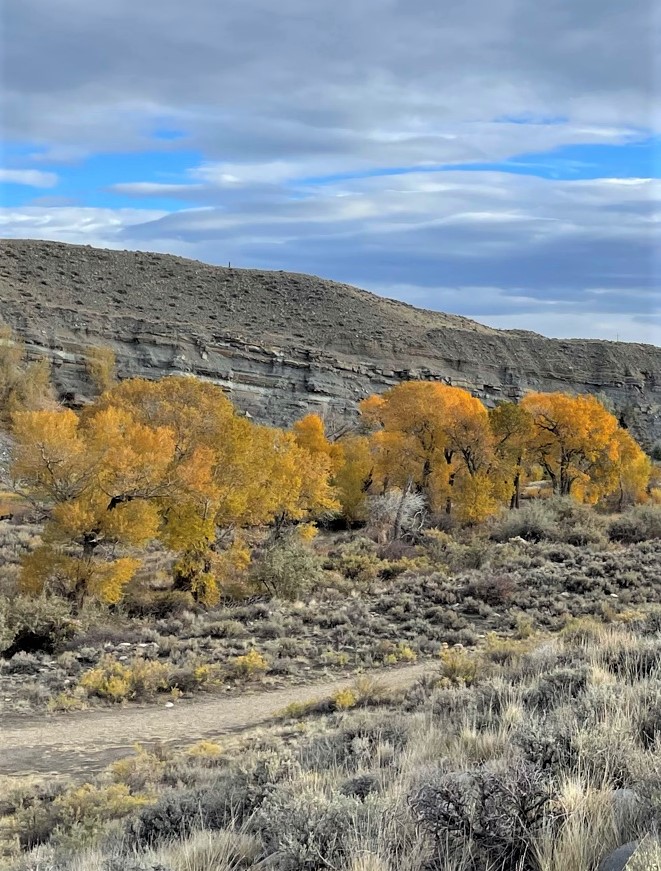 Sherman also really enjoyed this trail.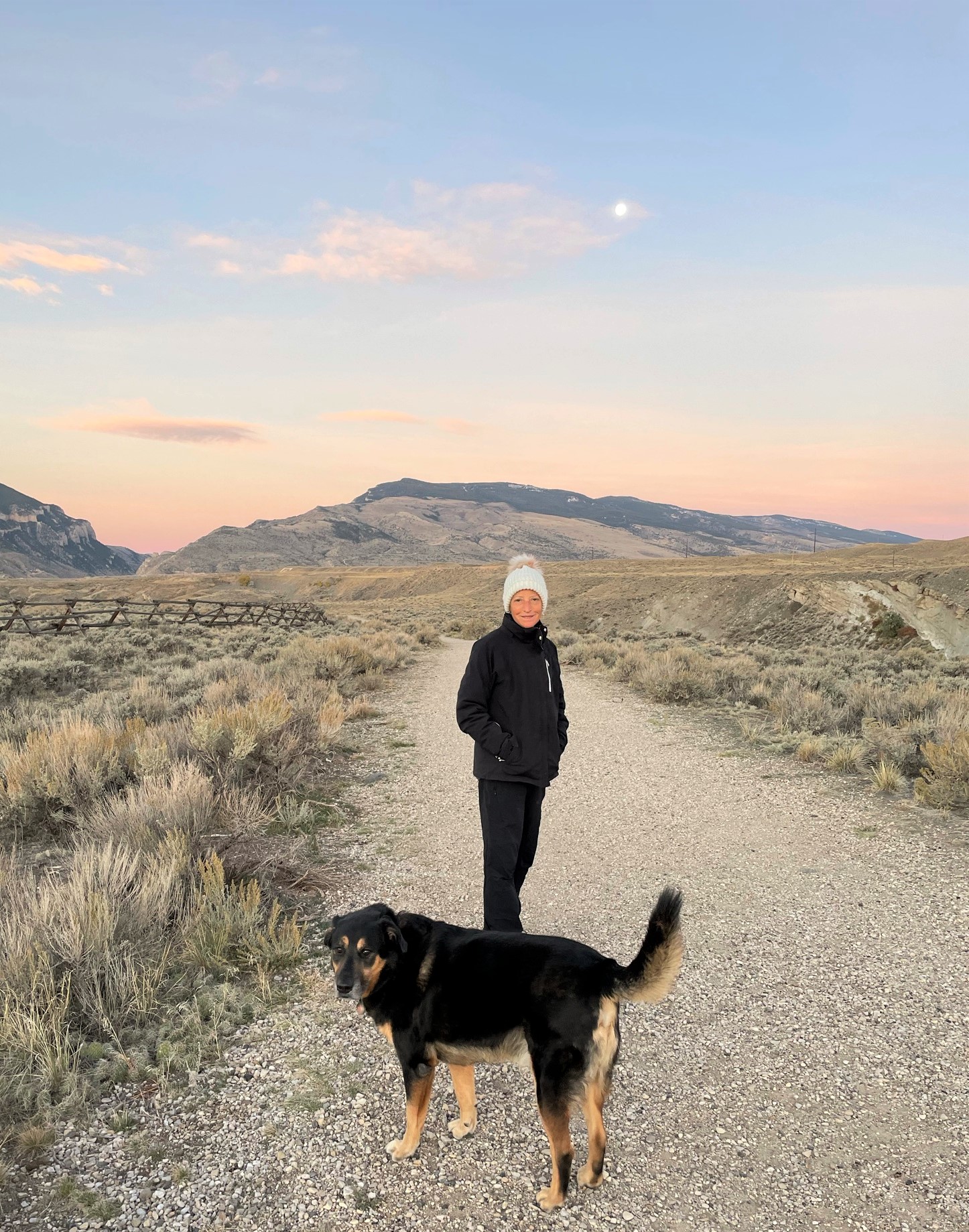 We enjoyed walking in downtown Cody and we visited the Buffalo Bill Center of the West.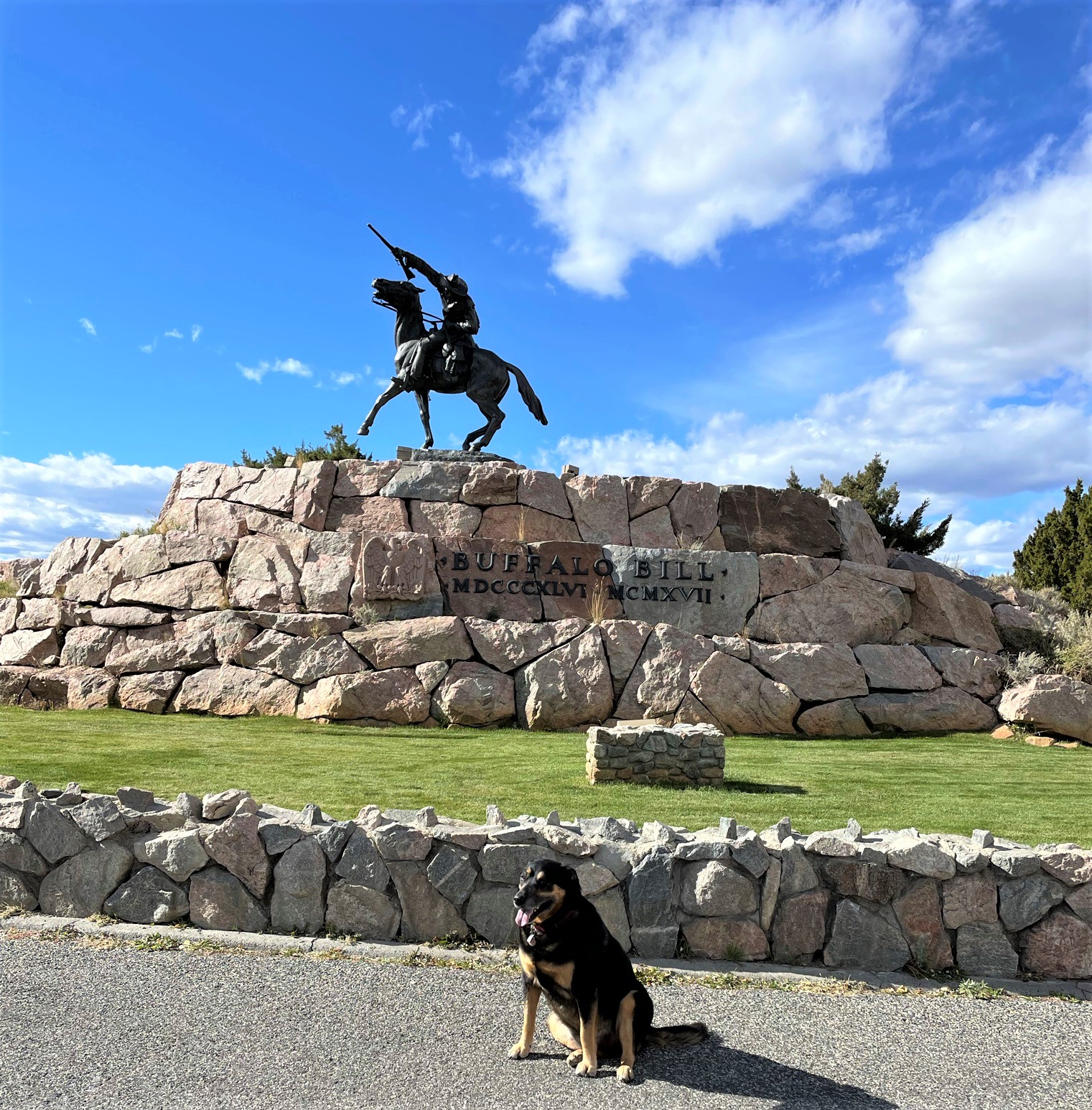 I am not at all interested in cowboys nor Indians and I probably set a record for how fast I toured the entire museum.
Mr. SP enjoyed the firearms exhibit but was curious about how unorganized it was.
Yellowstone Park
The next day we drove through Yellowstone Park. Our first stop was by a lake where Sherman enjoyed walking and getting a drink.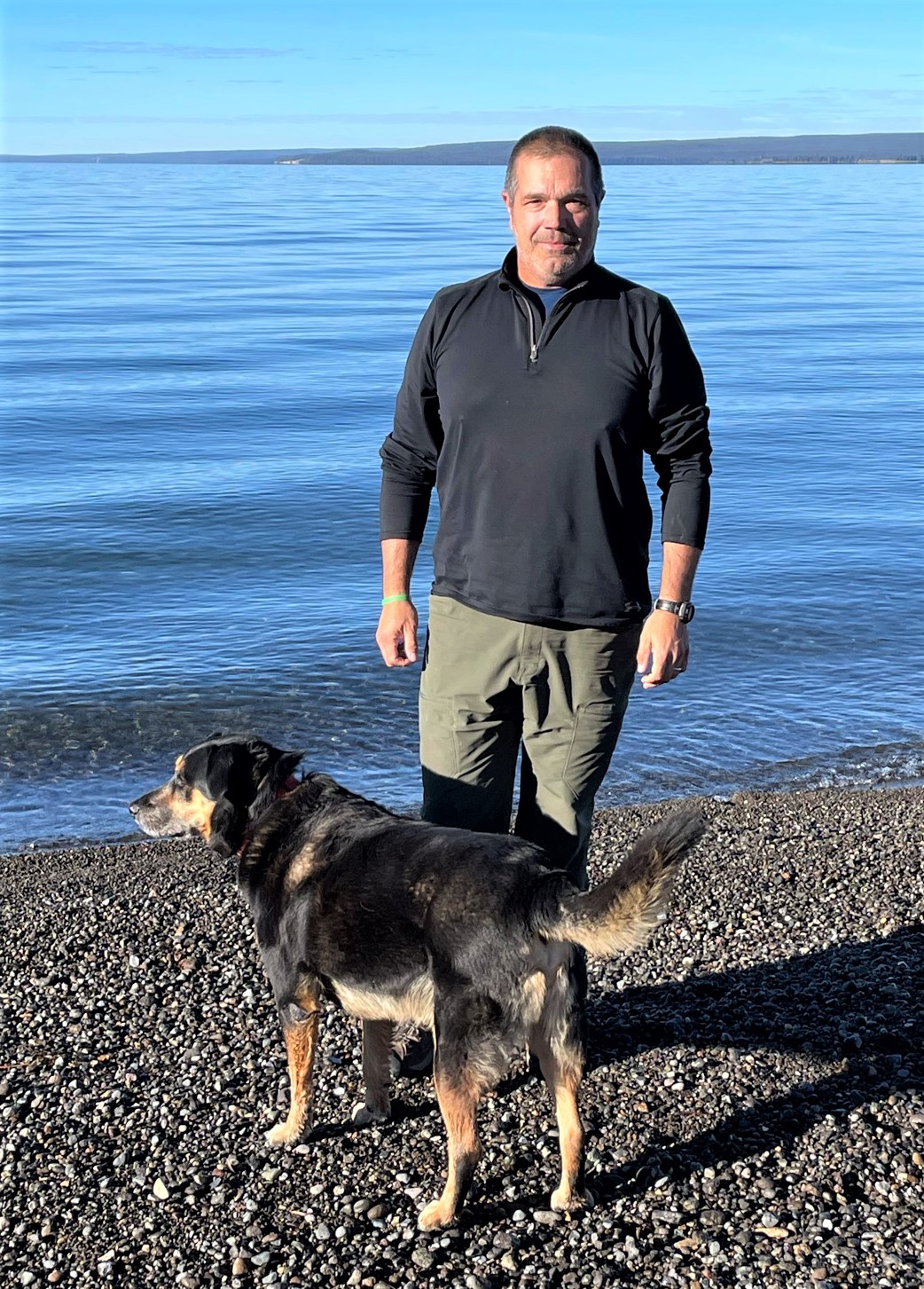 Mammoth Hot Springs
After teaching life science for 25 years, and seeing pictures of hot springs in Yellowstone, I was super excited to get to this part of the park.
Hot springs could be seen on either side of the road.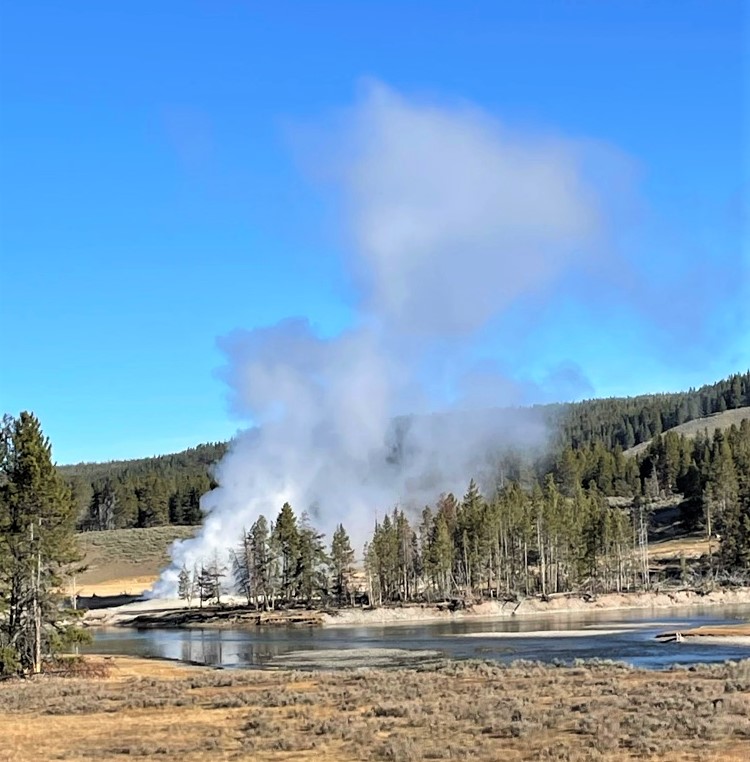 Walking close to the hot springs was so interesting.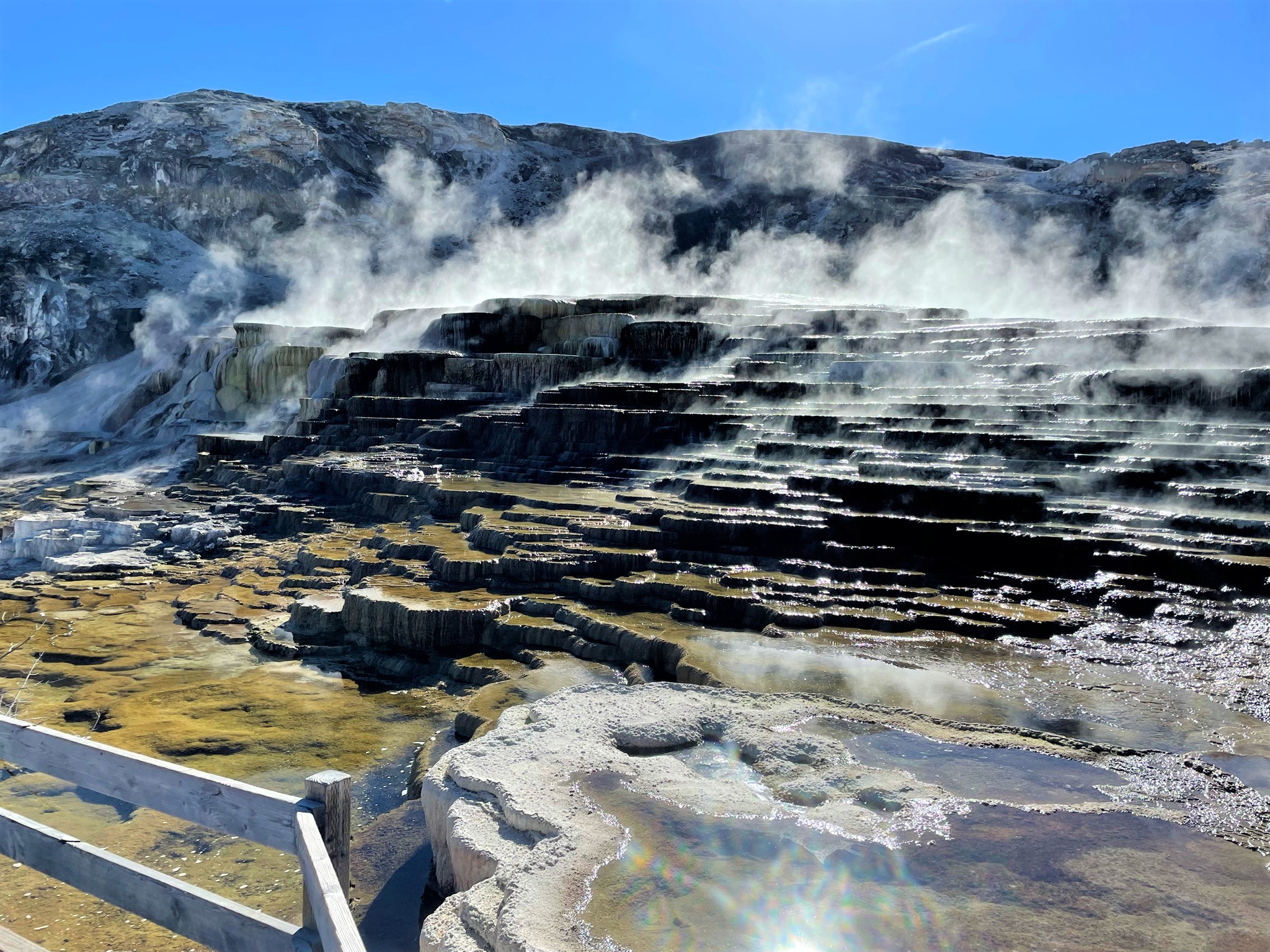 fdf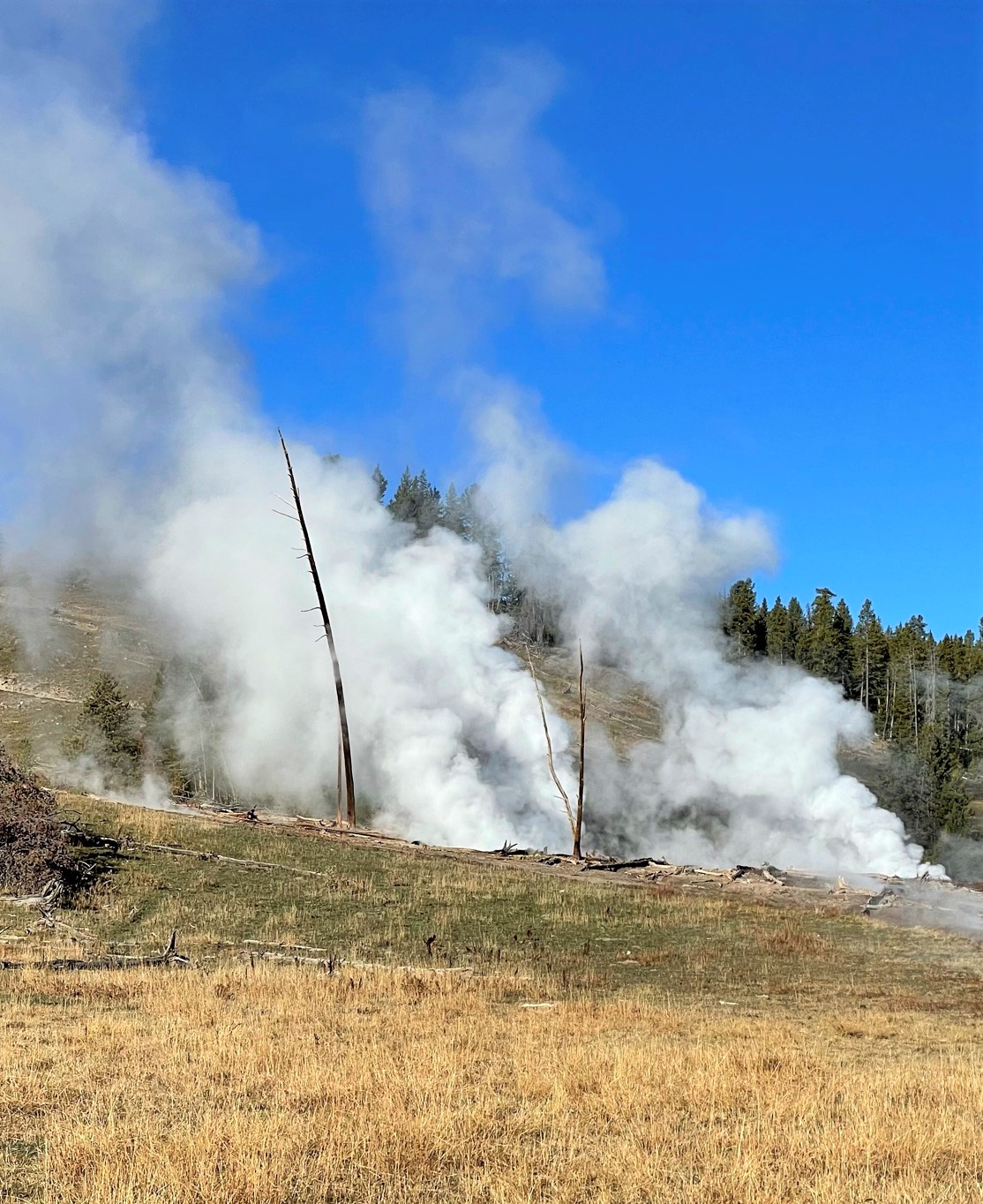 I loved the colors that could be seen.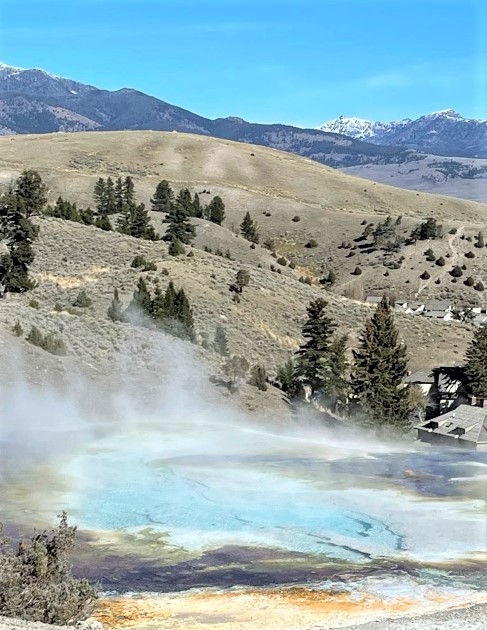 This is the hot spring that was in every life science textbook that I used over the years.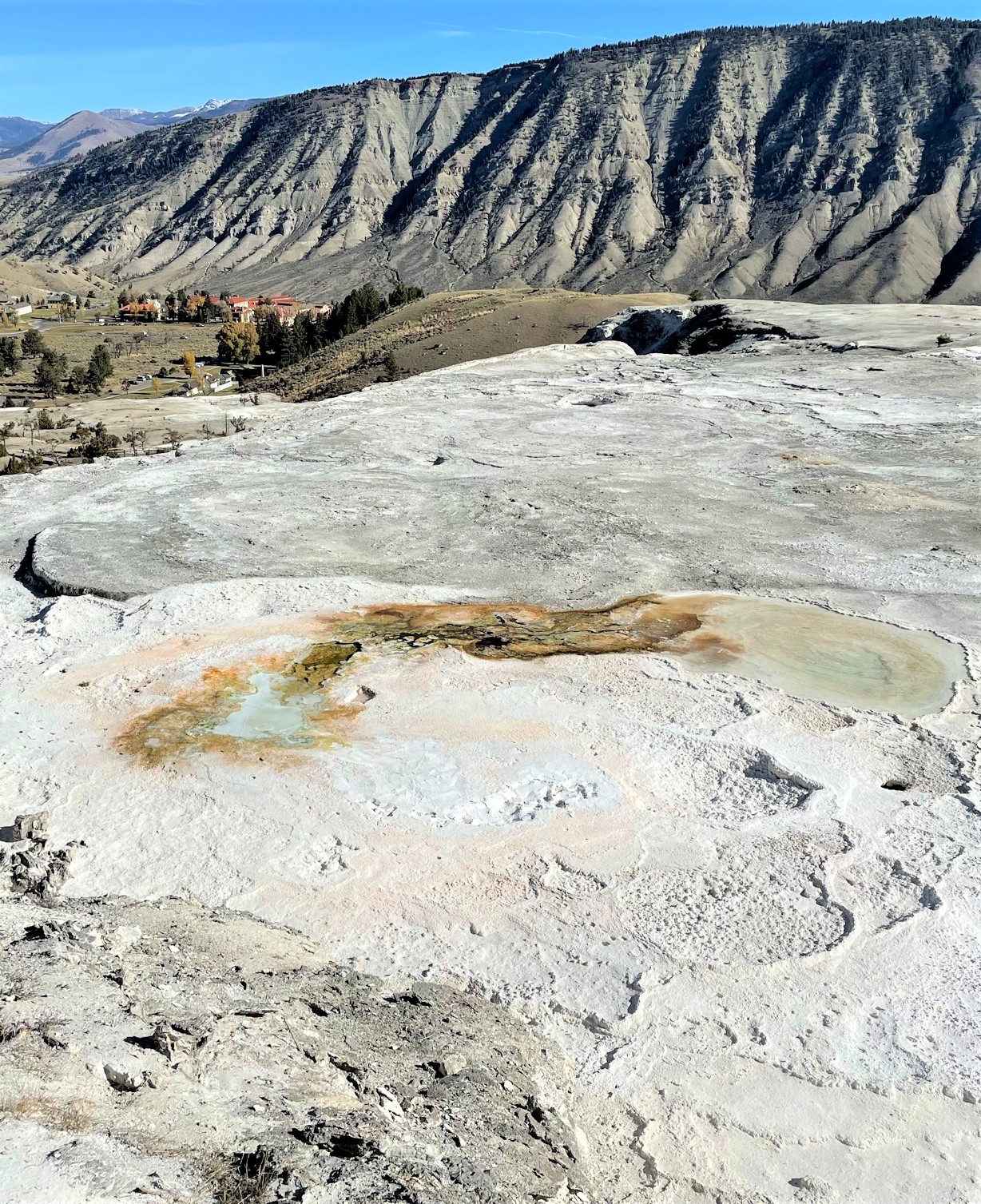 Old Faithful
Our next stop was Old Faithful. We waited along with a crowd for the show.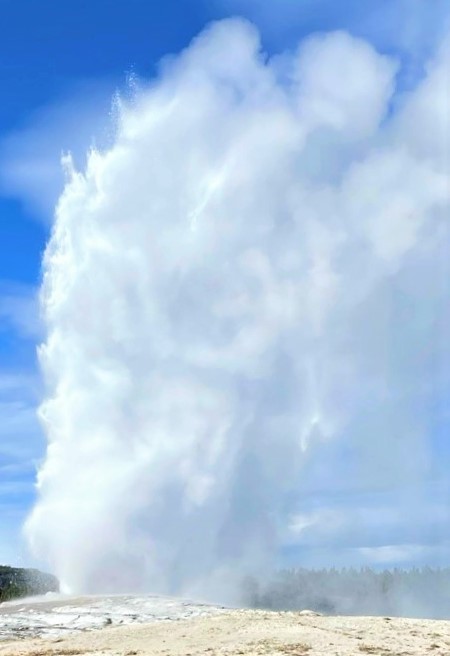 Jackson Hole
Our next stop was Jackson Hole. We stayed at Snow King Resort at the base of what looks to be very challenging ski slopes.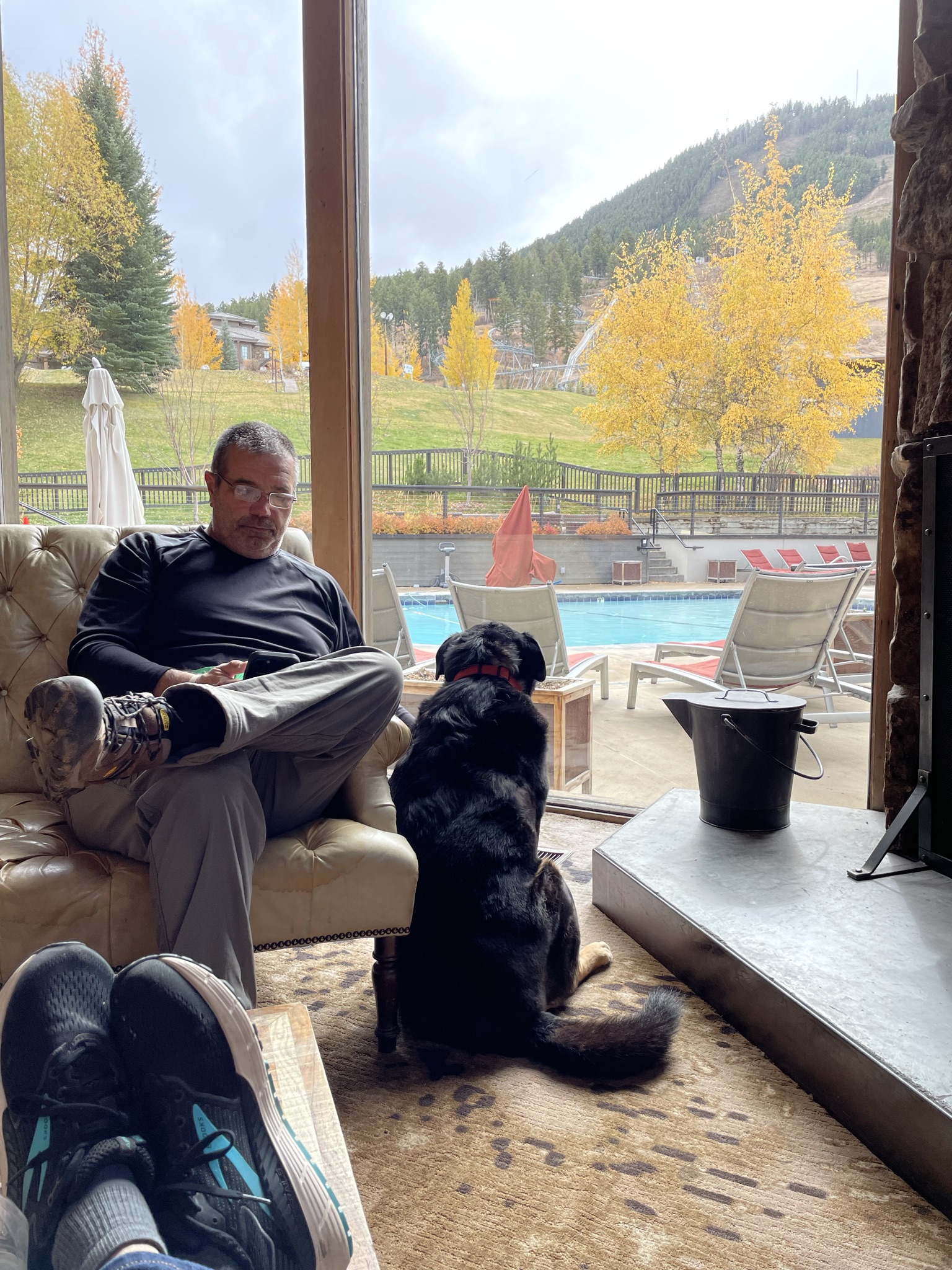 We enjoyed walking around town with Sherman.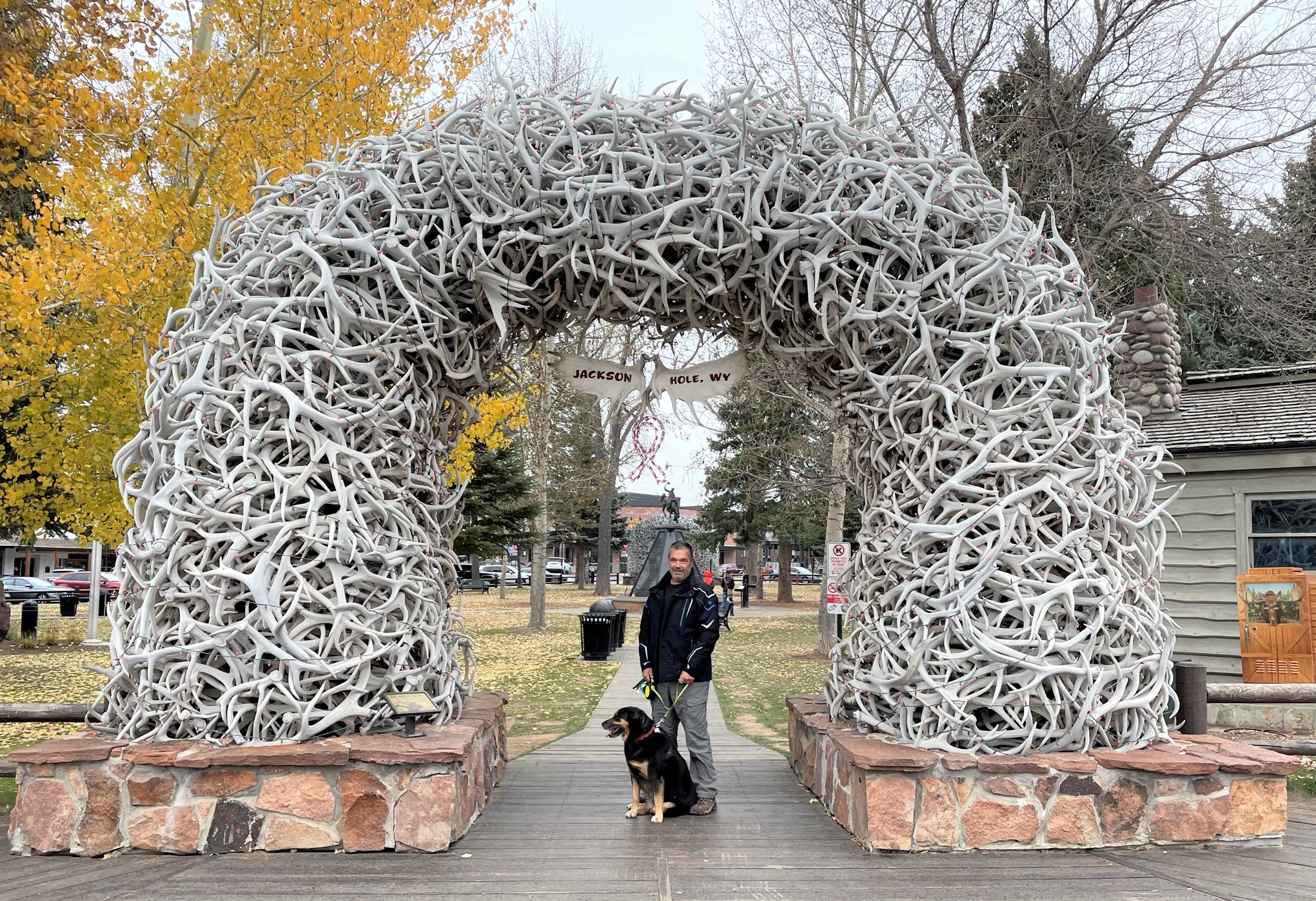 Grand Tetons
A hike in the Grand Tetons was especially fun because it snowed as we walked.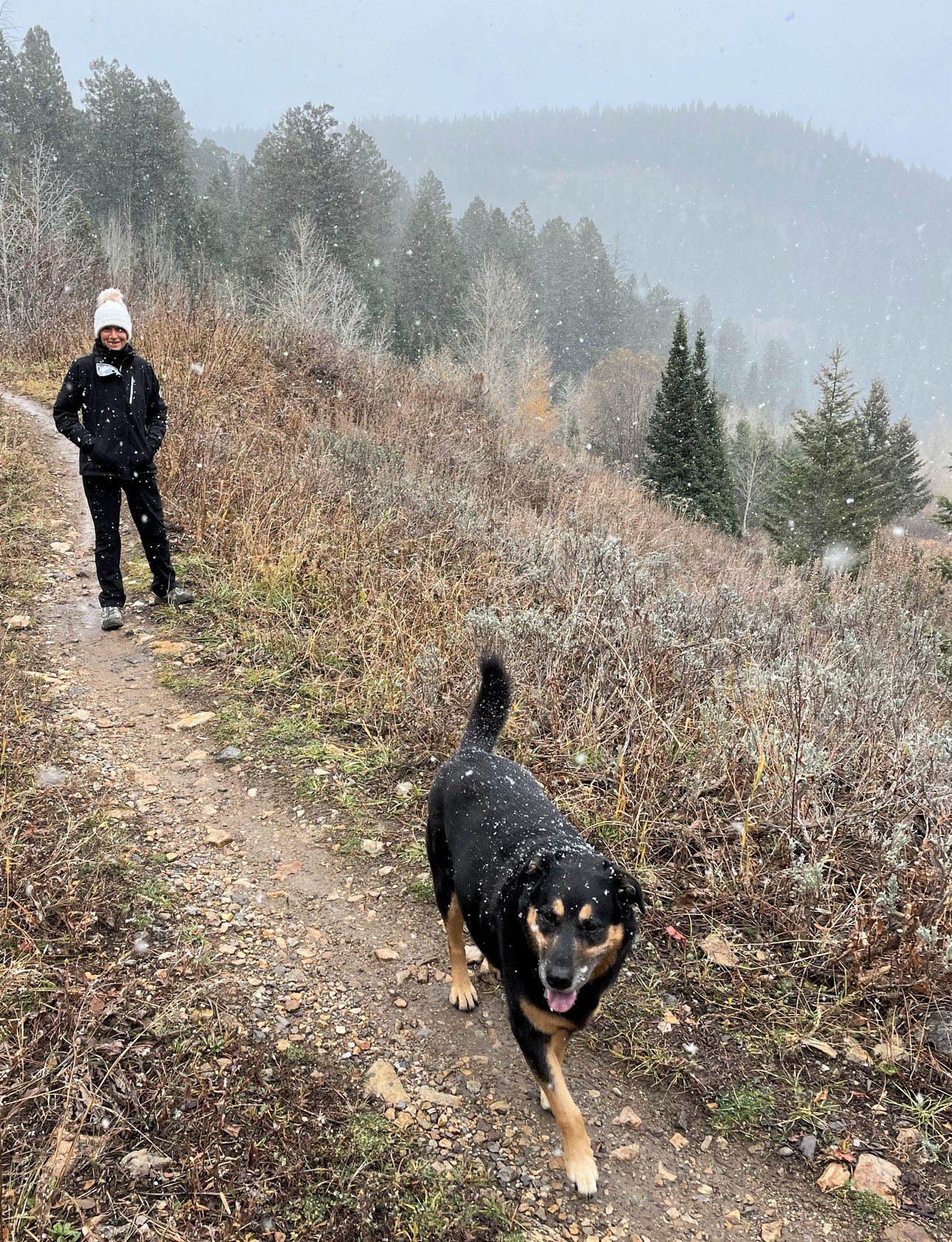 It was a foggy hike but beautiful.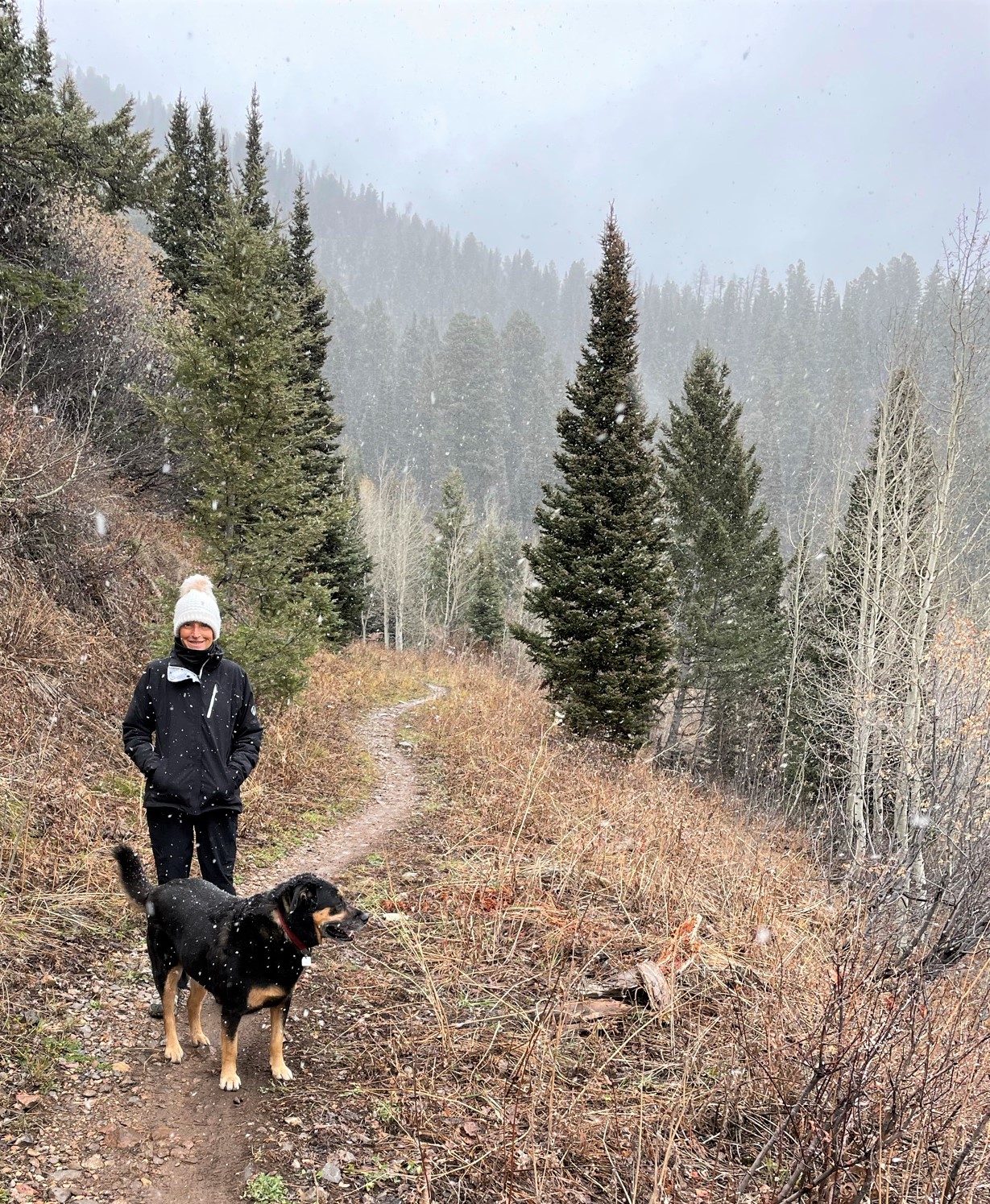 Our next stop is Bozeman, Montana. Be on the lookout for my next post!