Touring the South Dakota Badlands + More
If you follow me on Instagram, you already know that Sherman, Mr. SP, and I are on a road trip out west. Today I'm sharing a tour of sites we enjoyed touring in South Dakota.
I'm sharing the sites in the order that we saw them.
The World's Only Corn Palace
After a few days of driving, we finally reached South Dakota where our touring fun began. The first stop was the Corn Palace in Mitchell.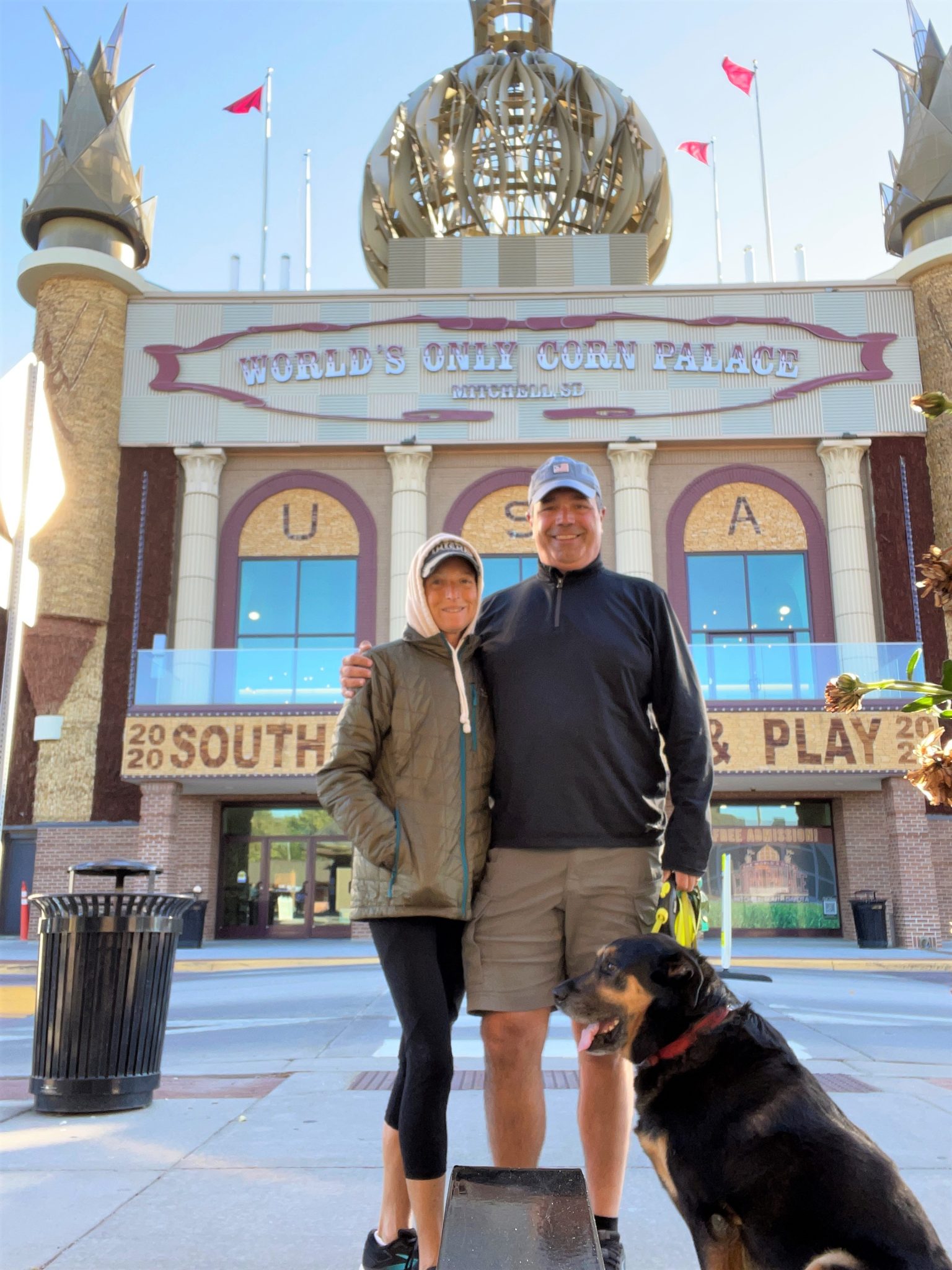 The Corn Palace was built in 1892.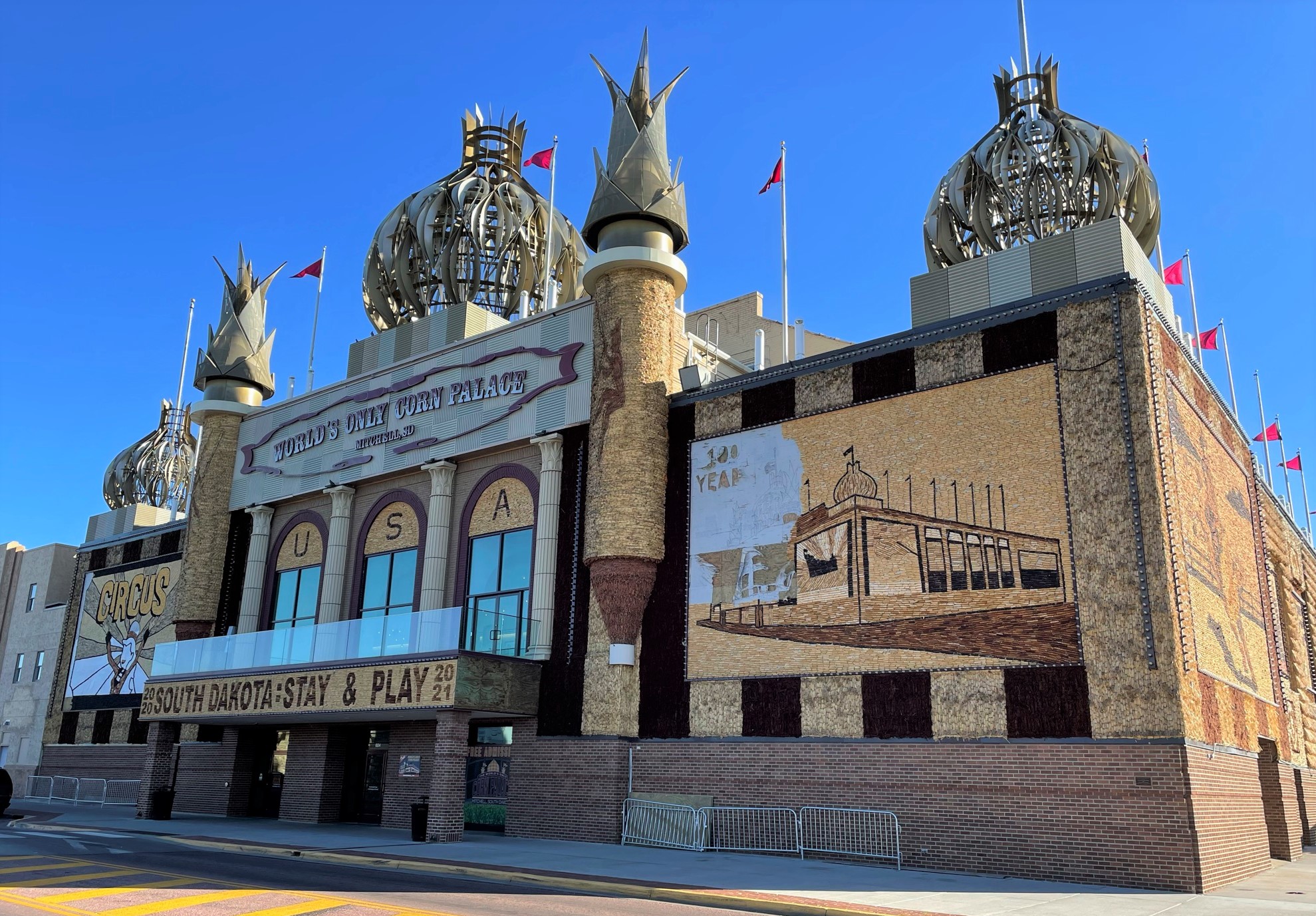 Corn murals decorate the front and side of the building.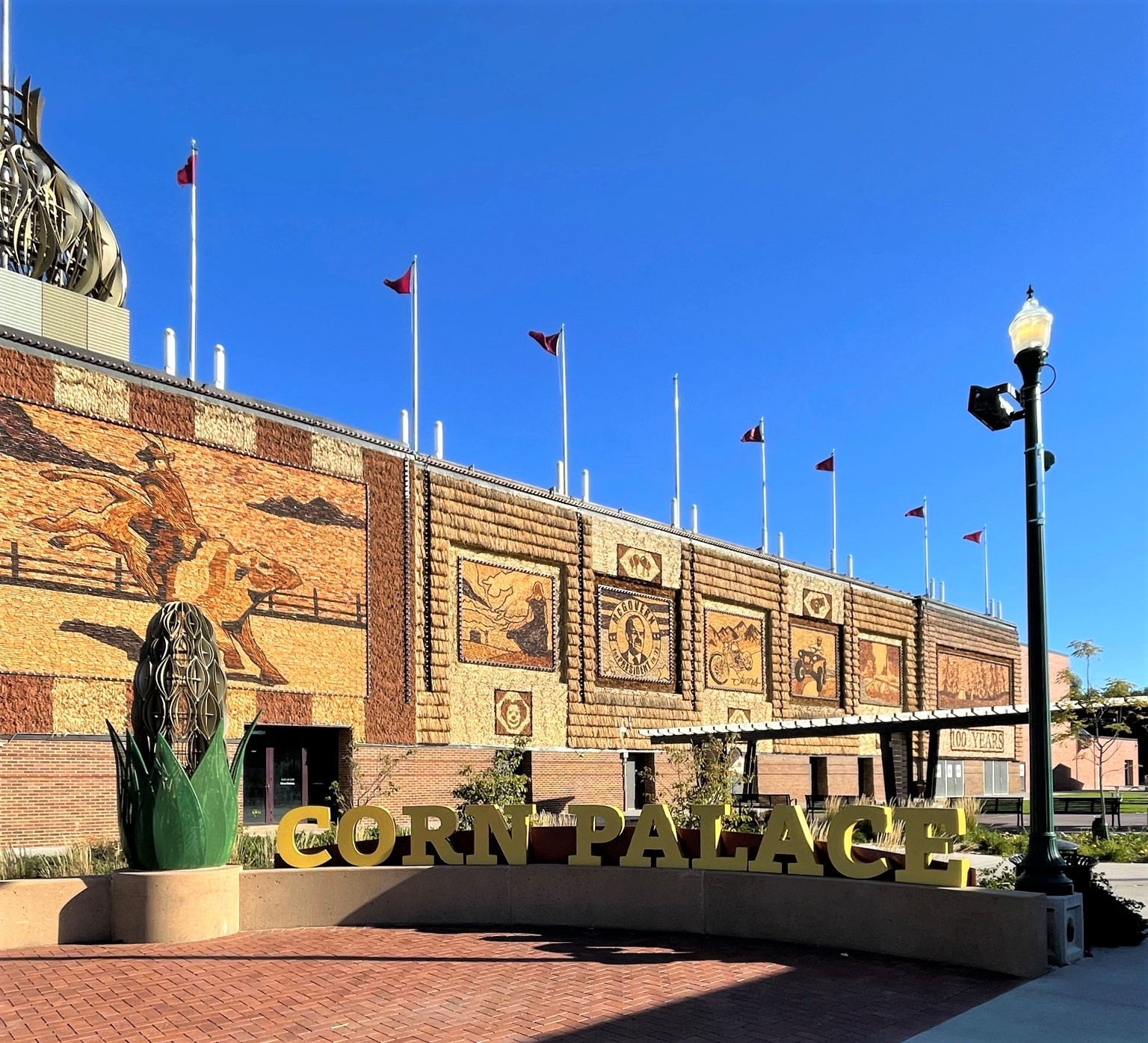 The Corn Palace is redecorated each year with naturally colored corn and other grains and native grasses.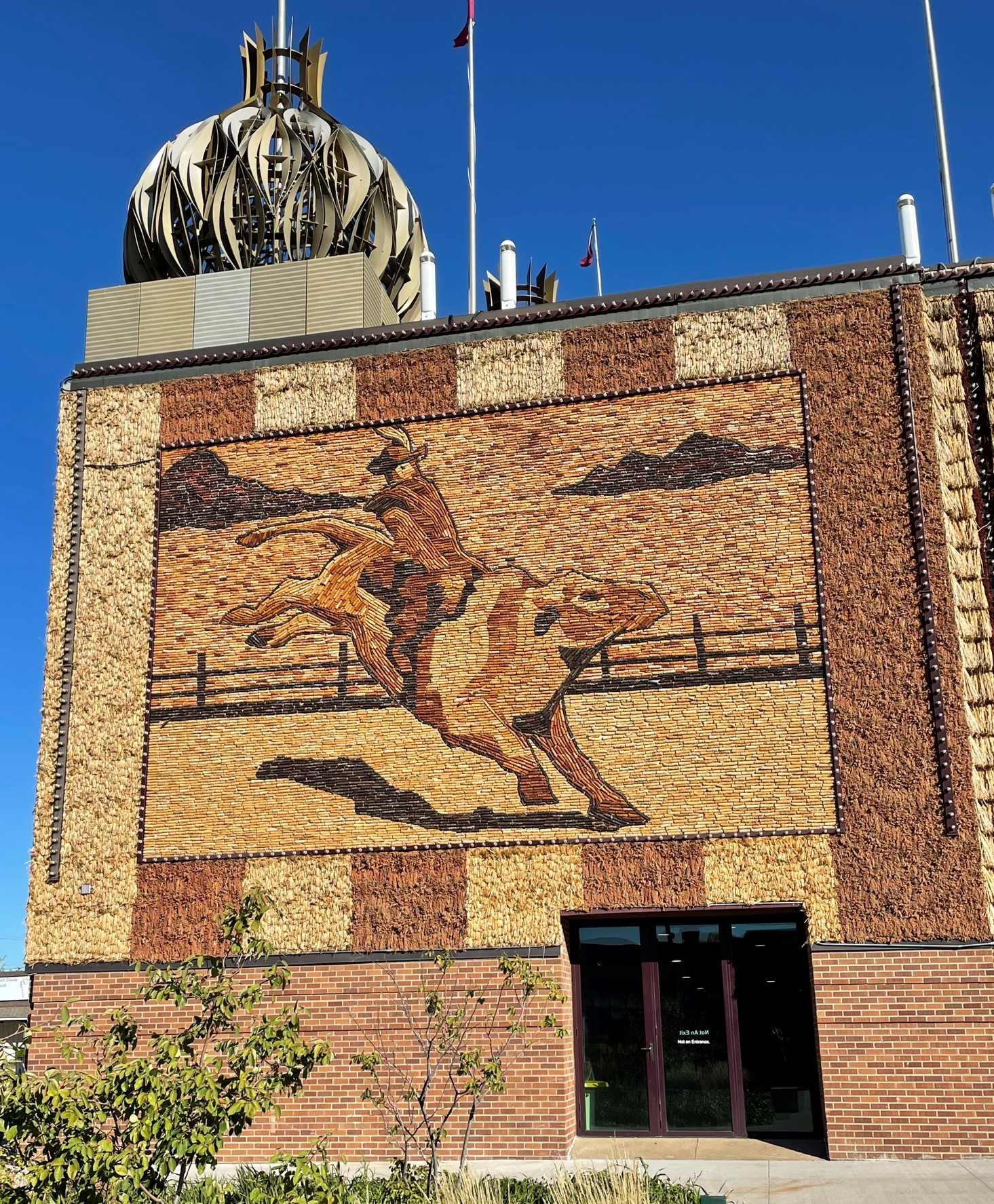 12 different colors of corn are used to decorate the Corn Palace.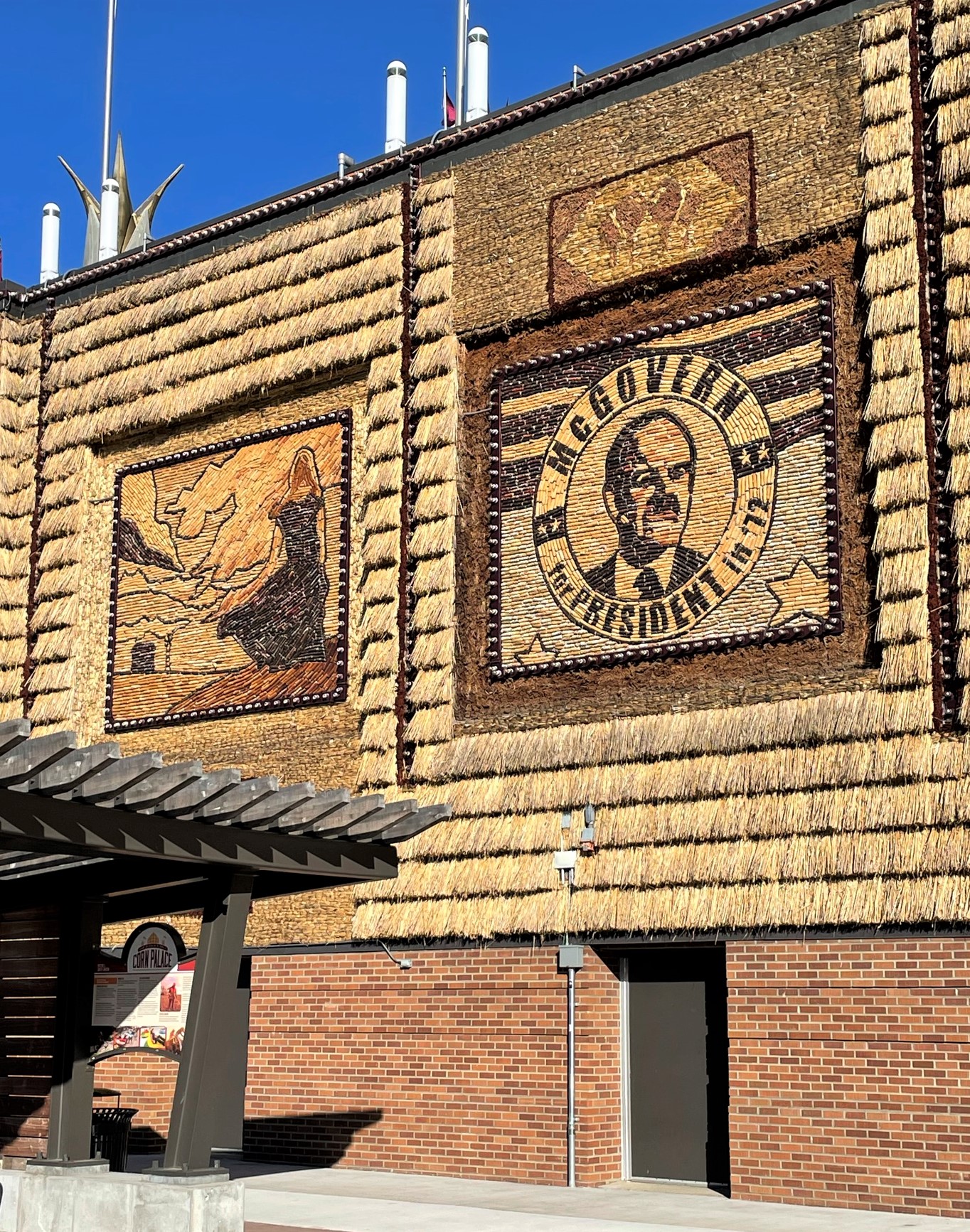 A different theme is chosen each year, and murals are designed to reflect that theme.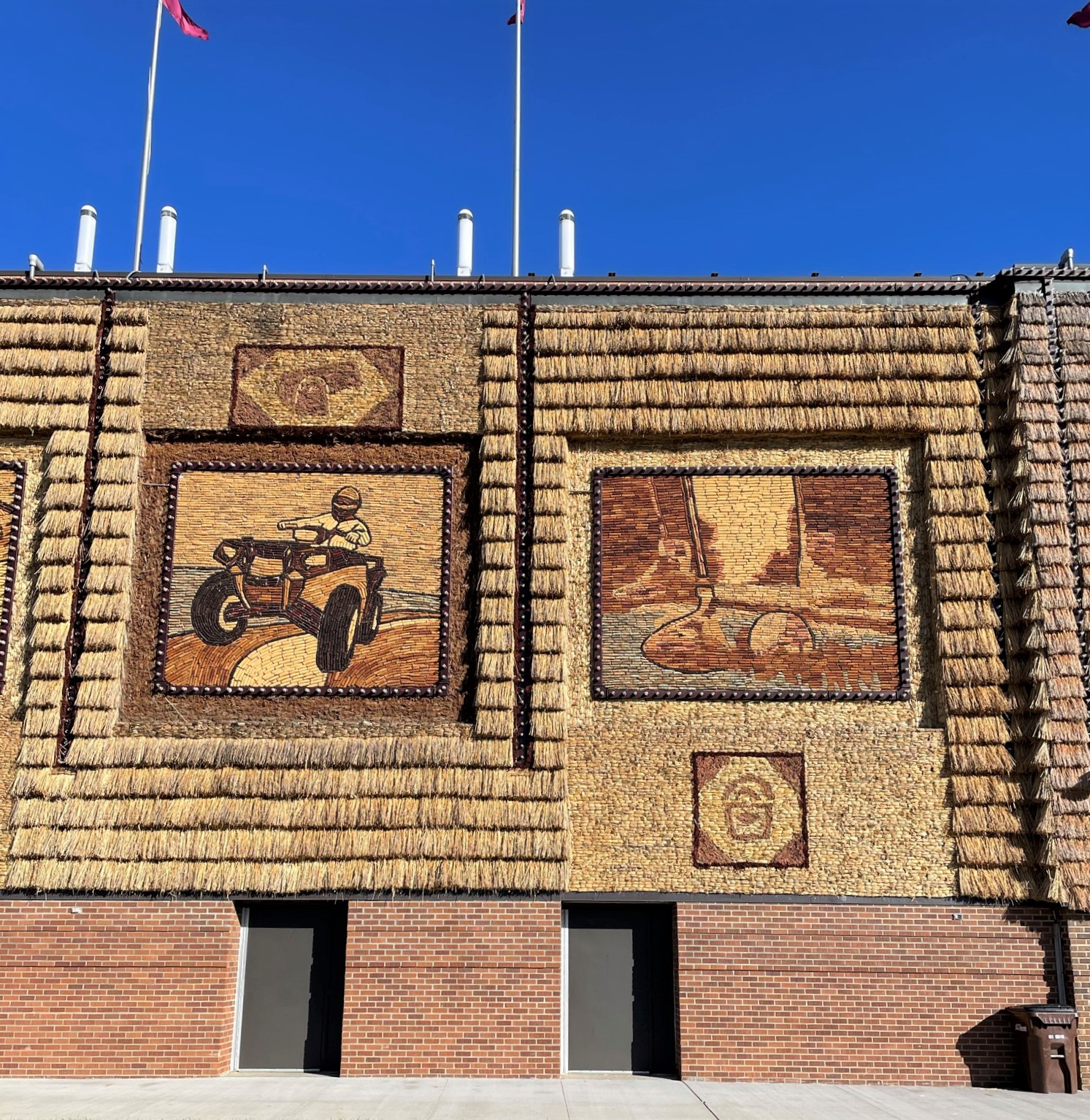 Ear by ear the corn is nailed to the Corn Palace to create a scene.
The decorating process usually starts in late May with the removal of the rye and dock. The corn murals are stripped at the end of August and the new ones are completed by the first of October.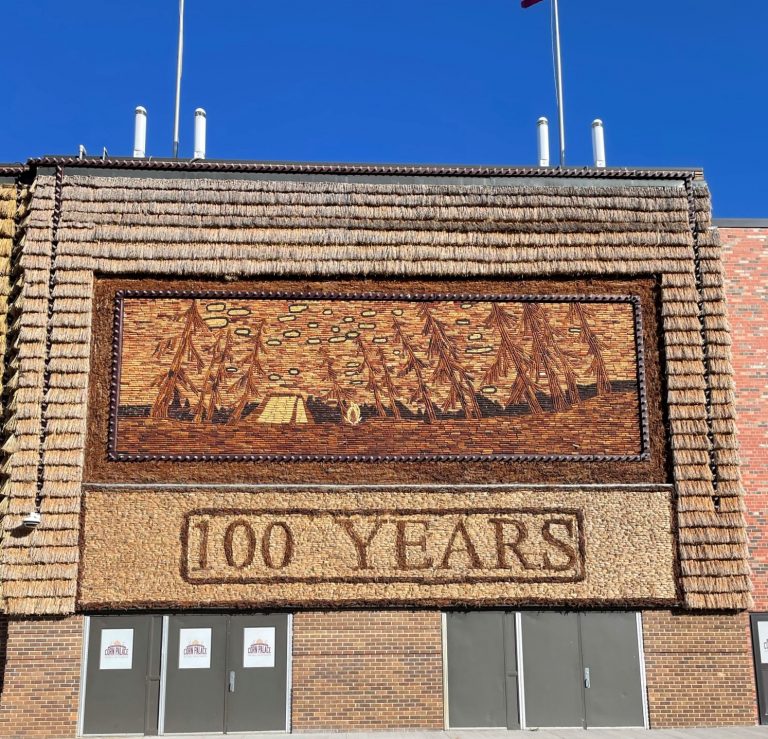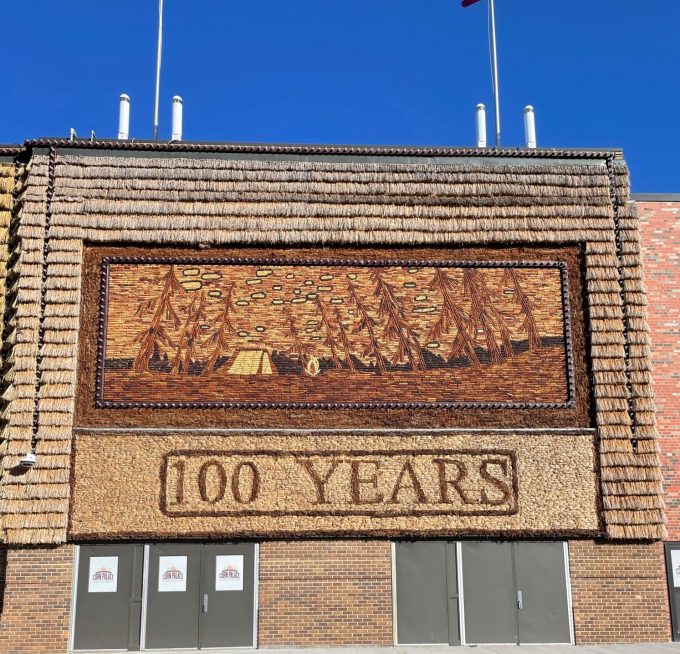 Everything is corn-themed!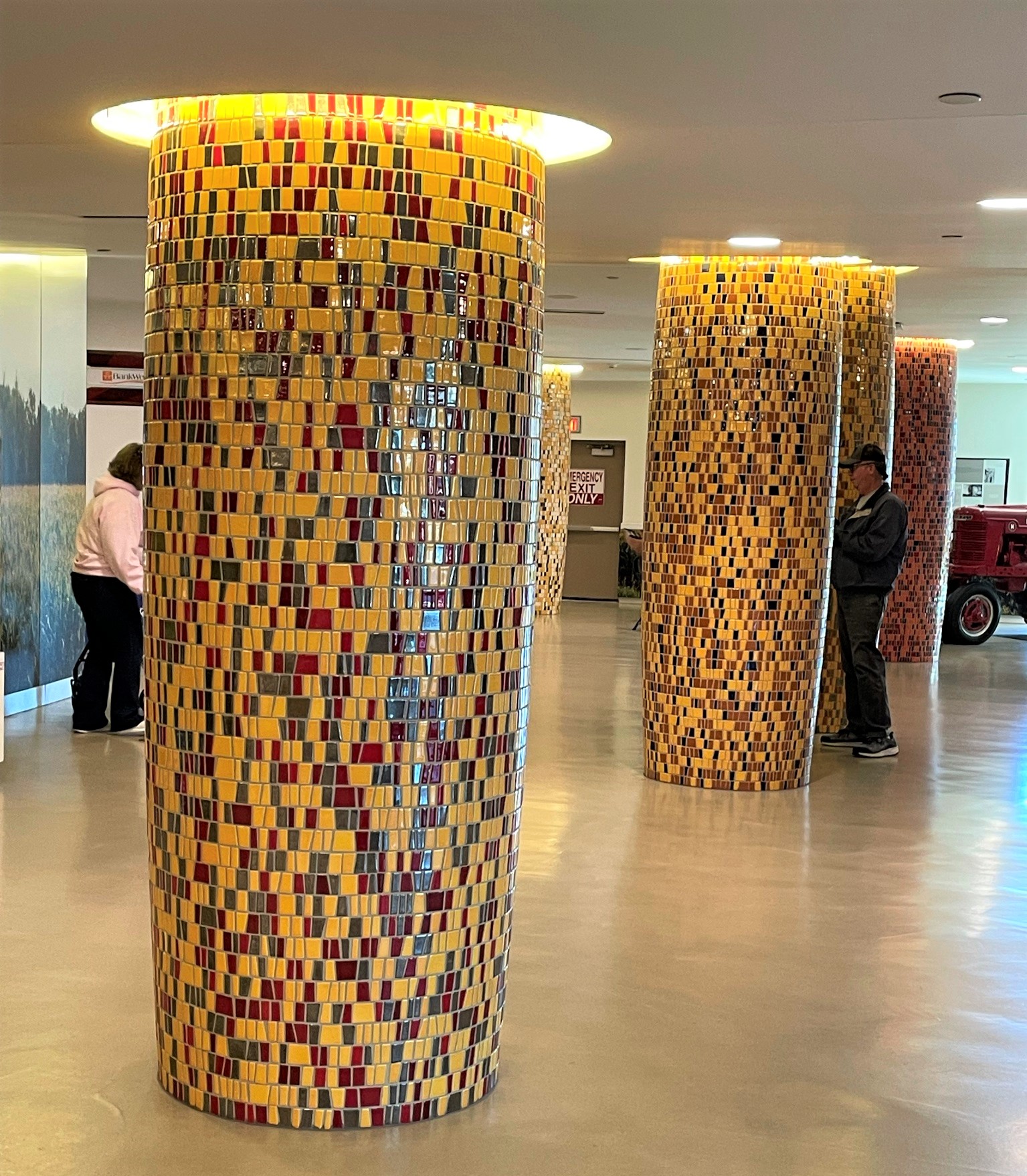 The arena inside the Corn Palace is used for games, performances, graduations, and more.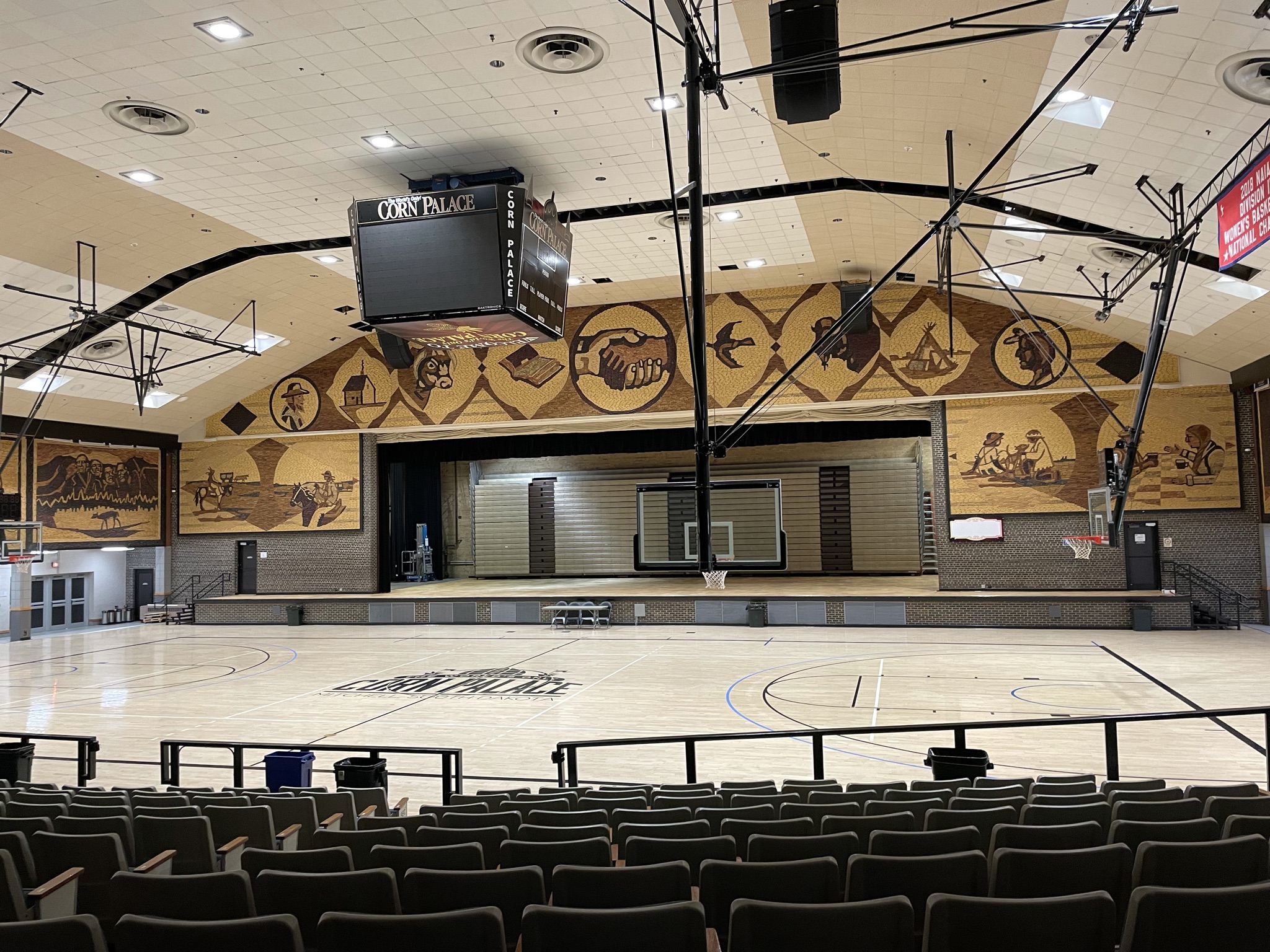 Wall Drug
A Wall Drug bumper sticker from Mr. SP's childhood hangs in our basement. After seeing this sticker since 1993, I finally got to see Wall Drug in person.
A cowboy held Sherman while we looked around.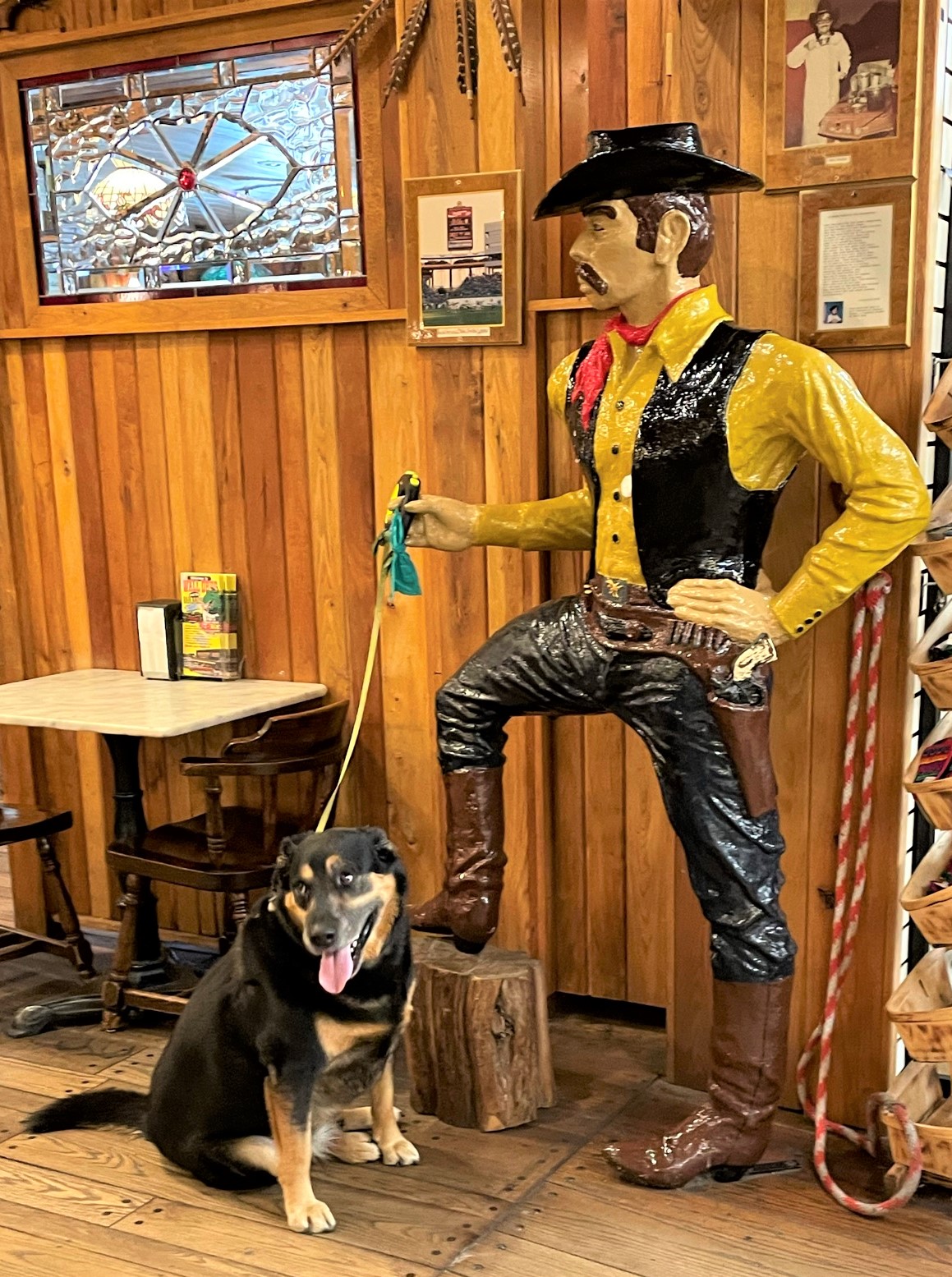 We didn't stay long at this tourist trap!
The Badlands
Our next stop was the Badlands.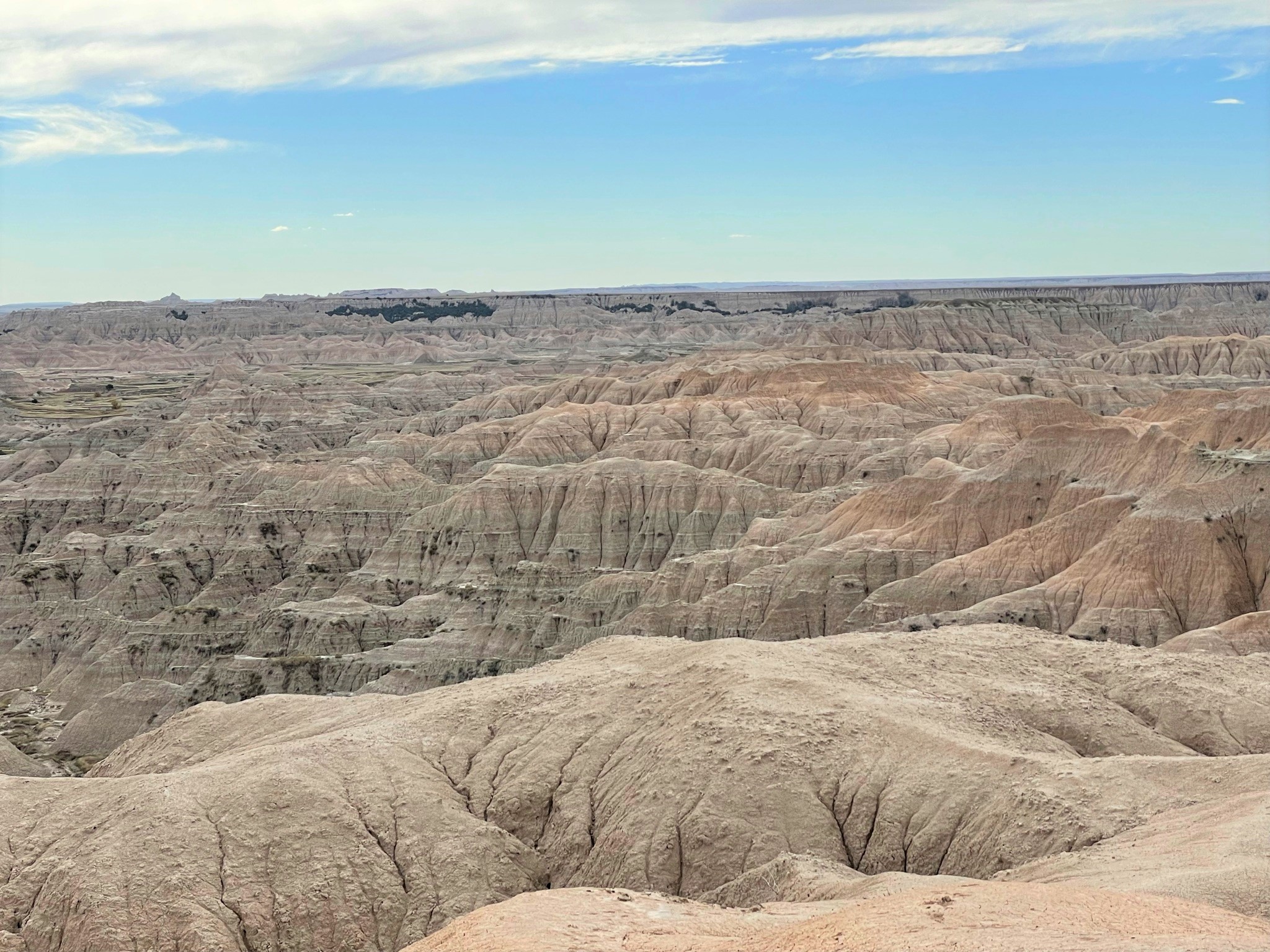 The Badlands are gorgeous and we really enjoyed driving from overlook to overlook to enjoy the views.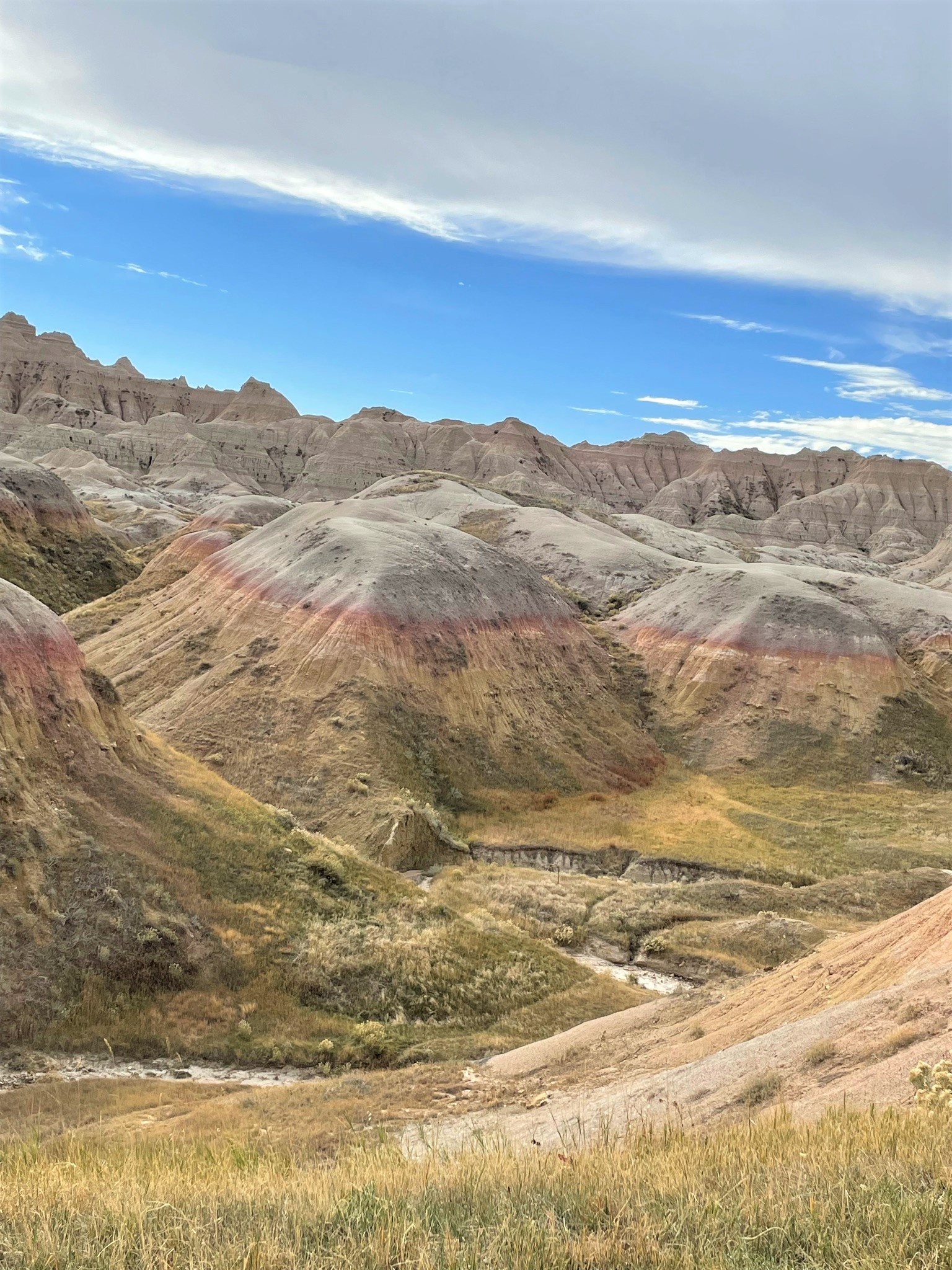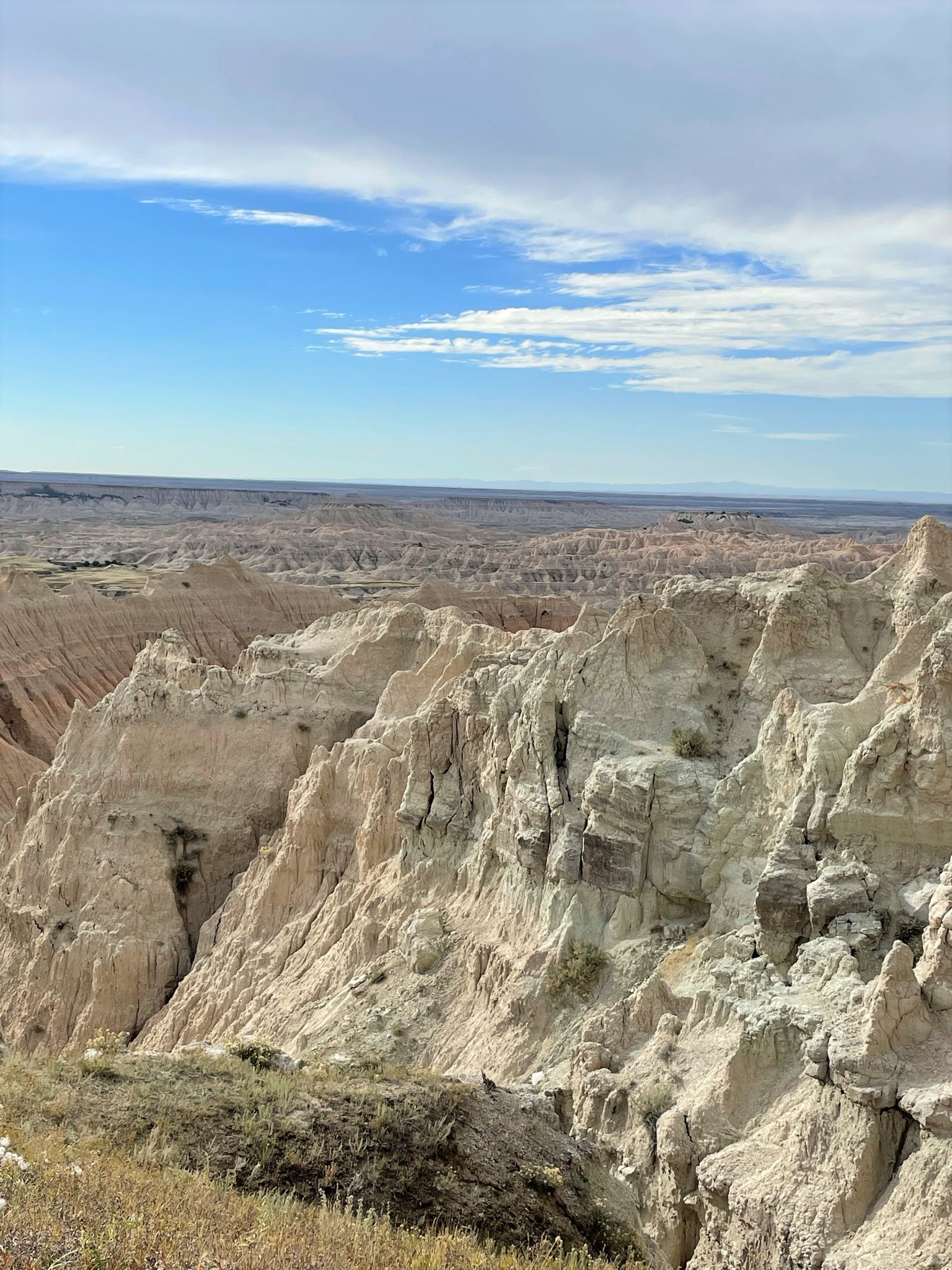 We both were excited to see Buffalo.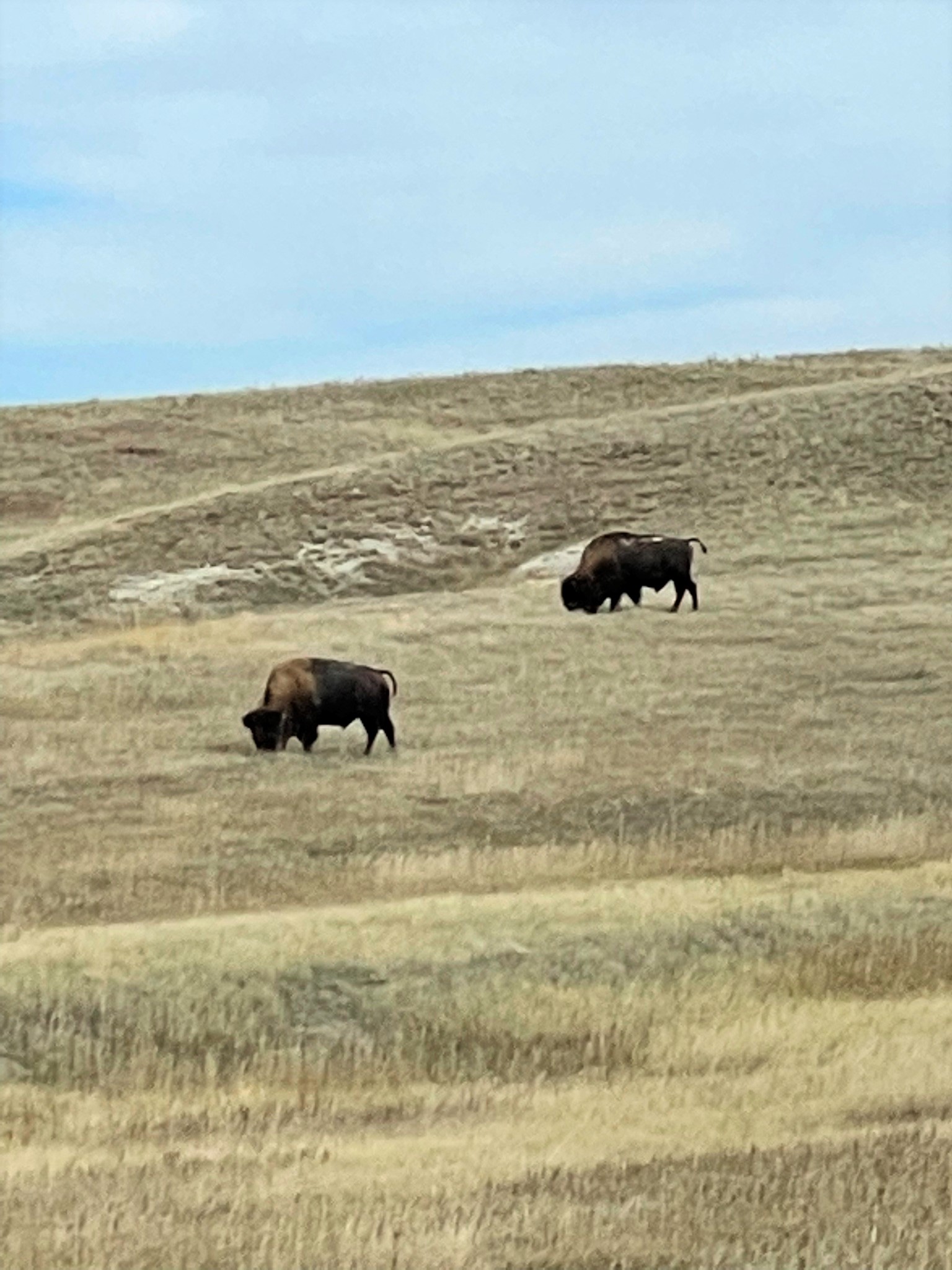 Prairie dogs were another fun site to see.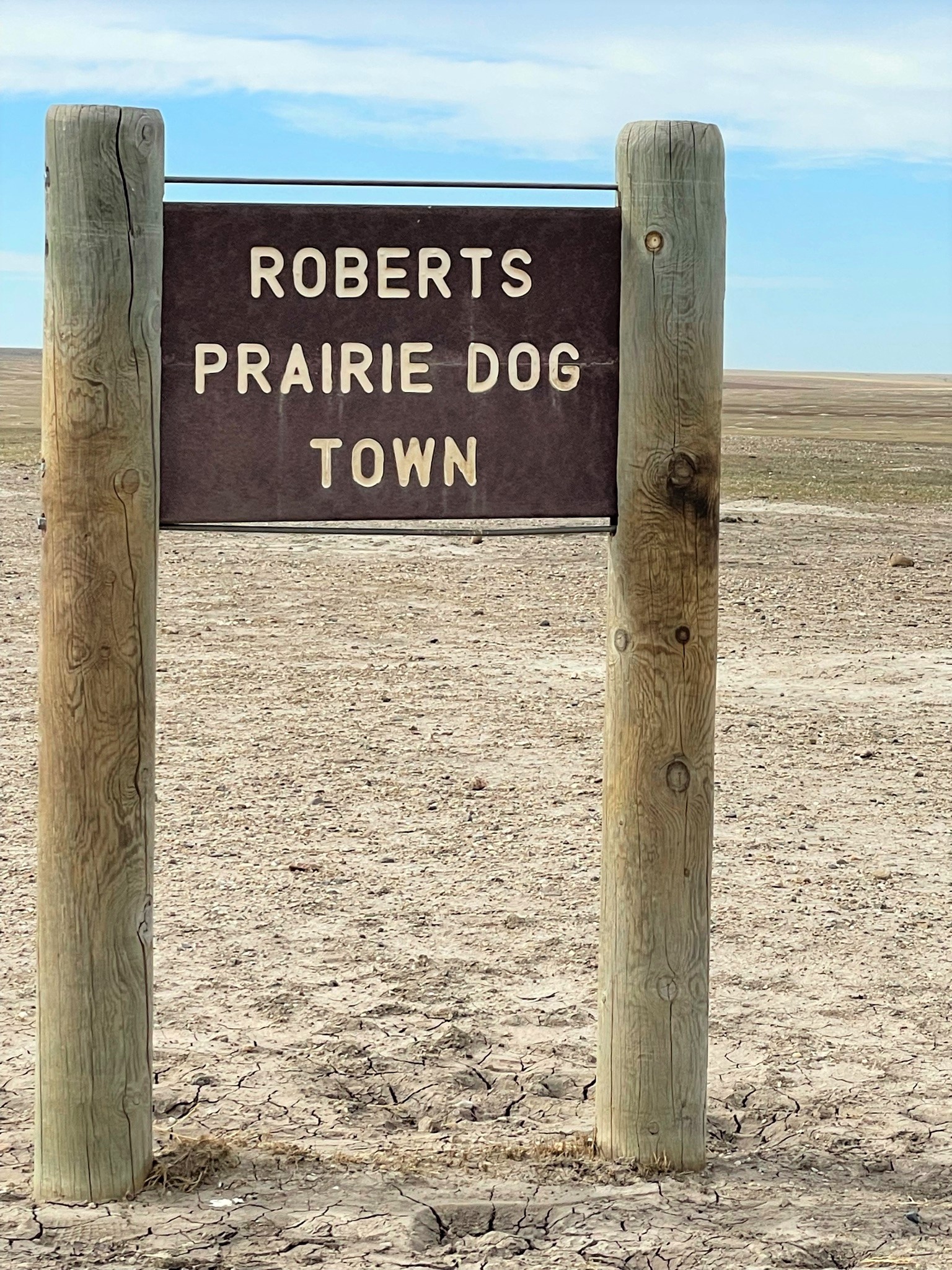 We did more driving and then the site seeing started again.
Mount Rushmore
I have always wanted to see Mount Rushmore and it didn't disappoint.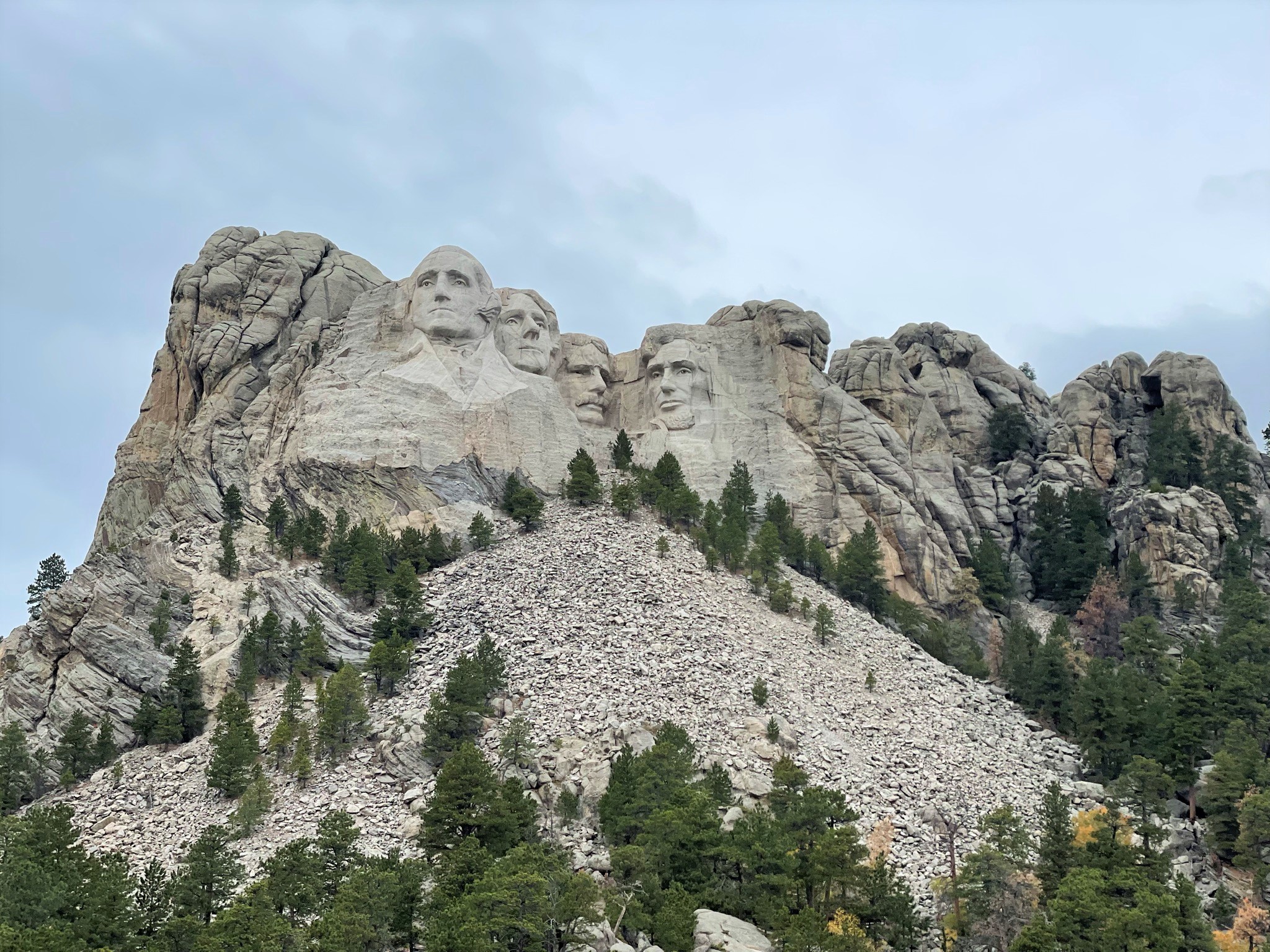 It was amazing to see George Washington, Thomas Jefferson, Theodore Roosevelt, and Abraham Lincoln carved in stone.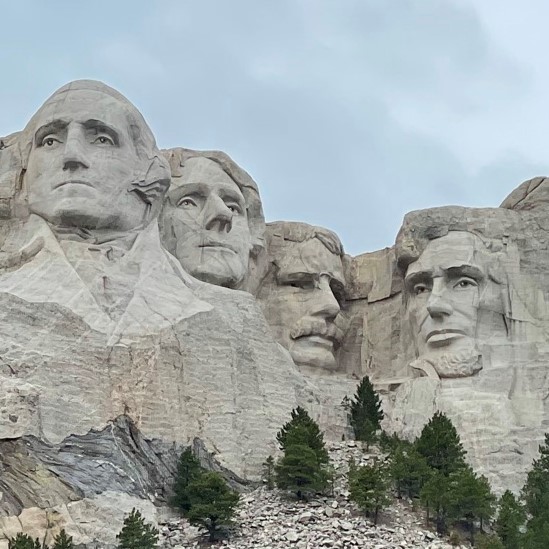 It took 14 years to complete this fabulous monument.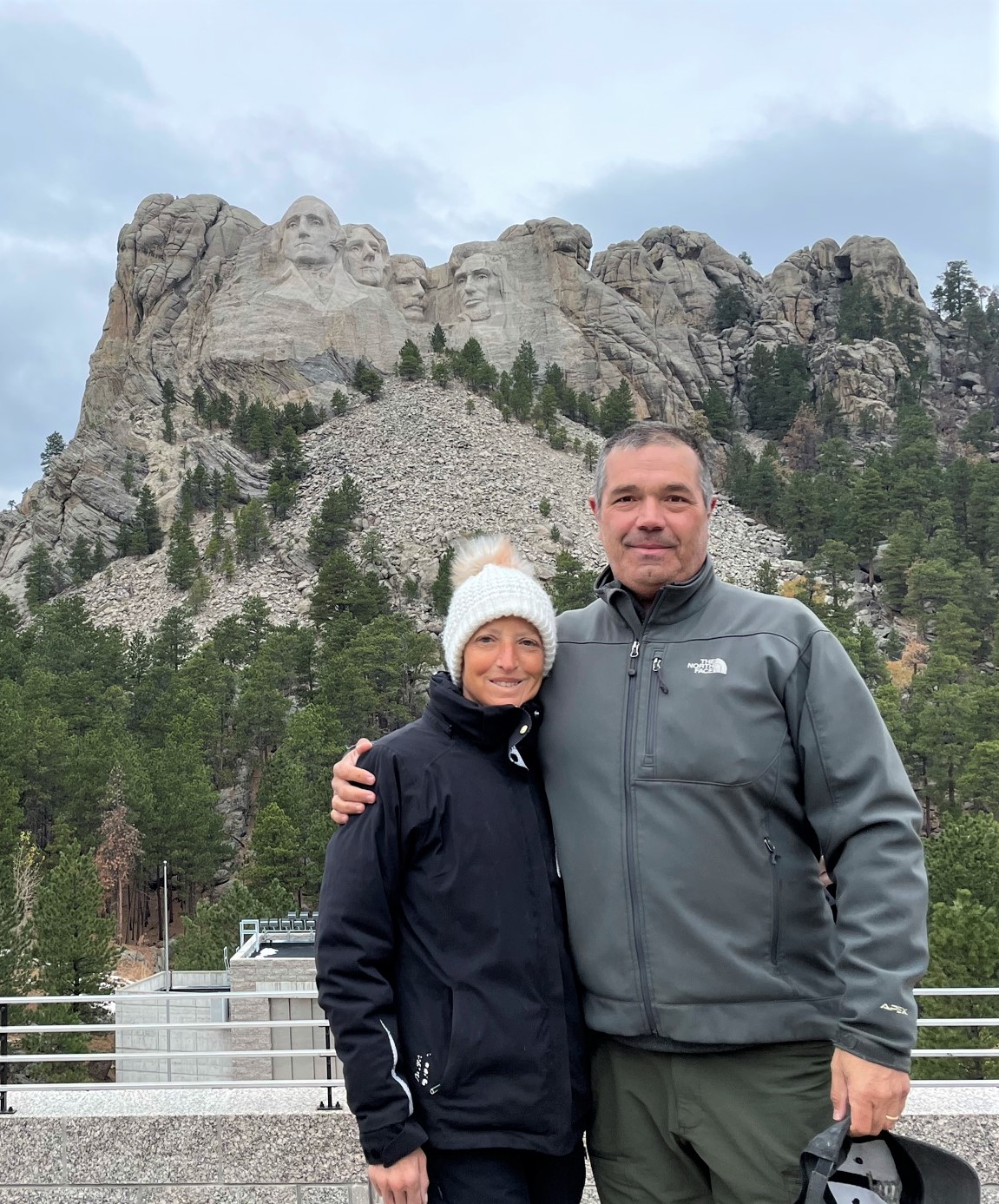 Crazy Horse Memorial
Our next stop was Crazy Horse Memorial.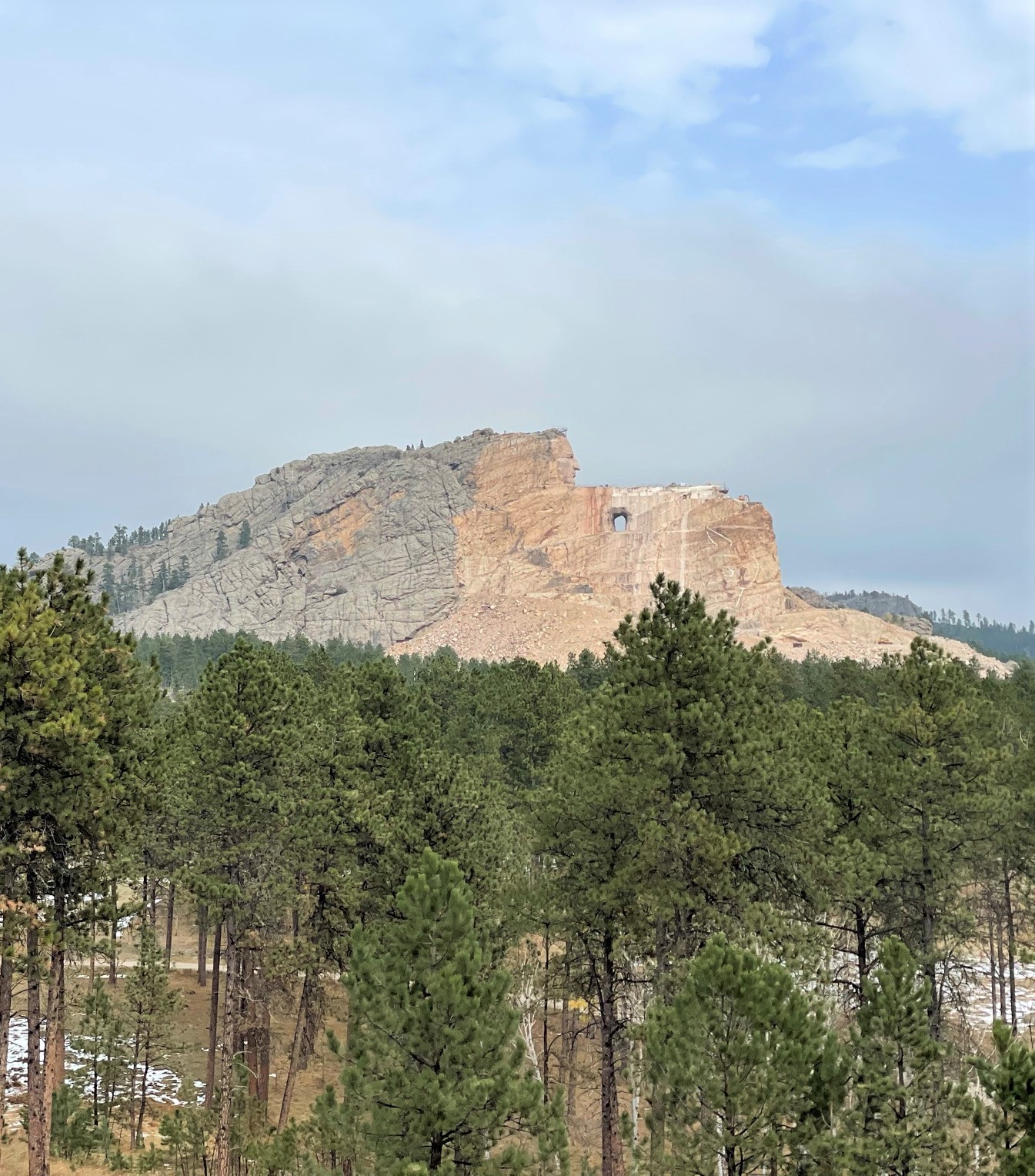 Mr. SP visited Crazy Horse when he was a child and it was interesting for him to see how much progress has been made on the memorial since that visit.
Eventually, the memorial will look like this.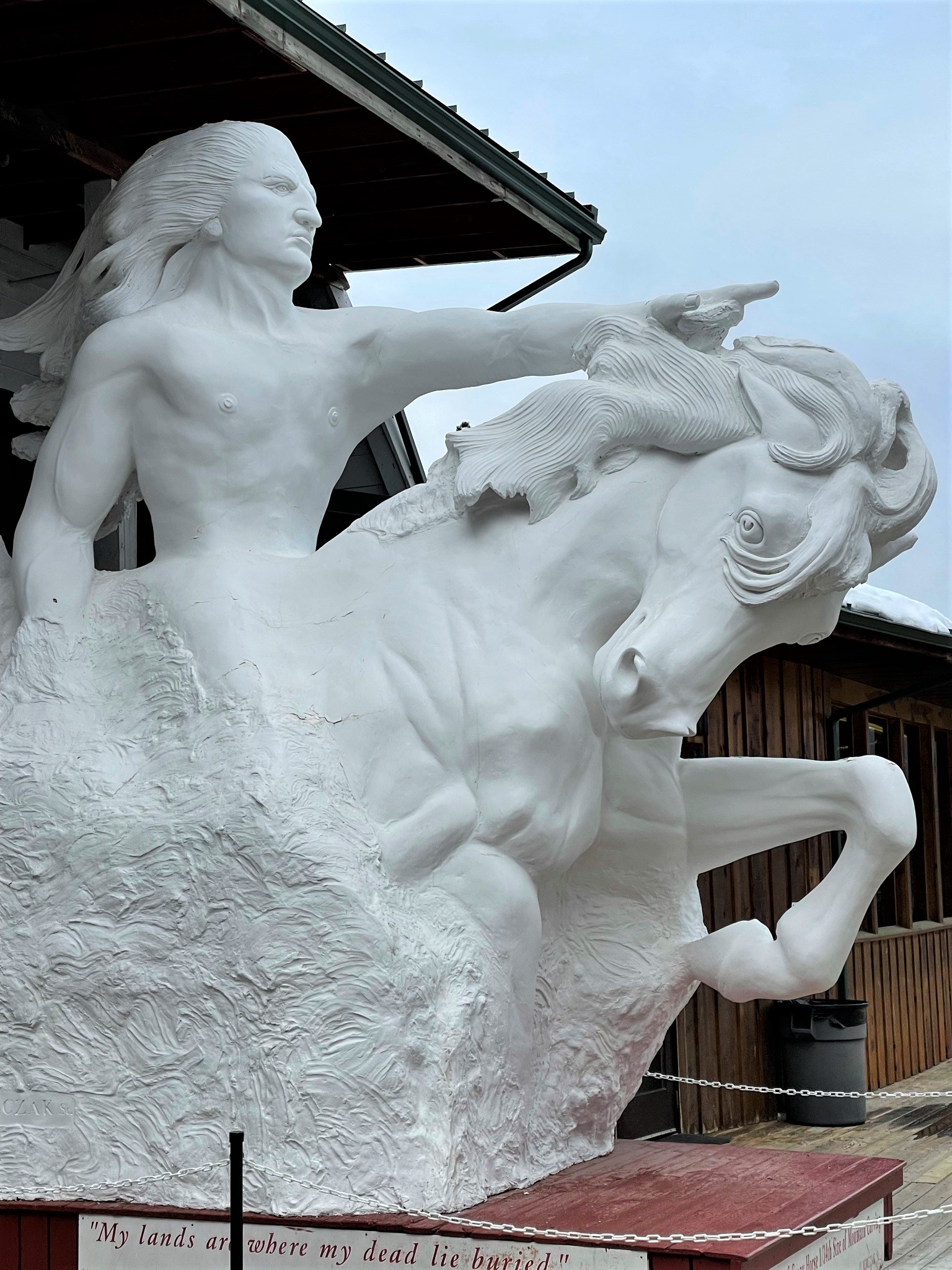 Our next stop is Cody, Wyoming! Be on the lookout for my next travel post.