It's fall, the perfect time to read a good book. Now that it is getting dark earlier and earlier each day and it's cooler, there's nothing more that I love in the evening than some quiet time with a good book.
I'm also reading more because my school starts each day with a ten minute "Drop Everything and Read" session. I love starting the day by reading for ten minutes and I think that my students do as well. 50 minutes of reading in the morning each week really adds up when you've got a good book to read.
You might be like me and always be on the lookout for a good book, so I thought I'd share what's on my fall reading list.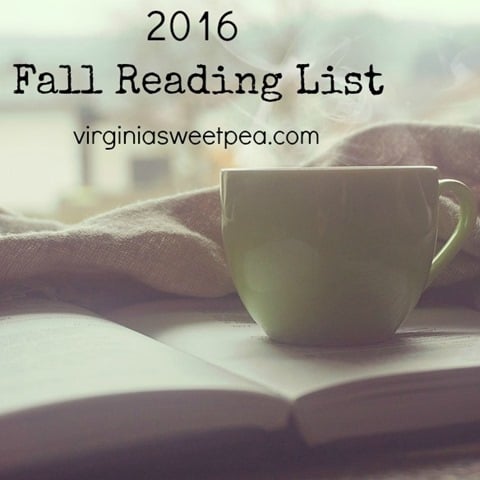 Links to the books in this post are affiliate.
Leopold Bloom King has been raised in a family shattered—and shadowed—by tragedy. Lonely and adrift, he searches for something to sustain him and finds it among a tightly knit group of high school outsiders. Surviving marriages happy and troubled, unrequited loves and unspoken longings, hard-won successes and devastating breakdowns, as well as Charleston, South Carolina's dark legacy of racism and class divisions, these friends will endure until a final test forces them to face something none of them are prepared for.
Spanning two turbulent decades, South of Broad is Pat Conroy at his finest: a masterpiece from a great American writer whose passion for life and language knows no bounds.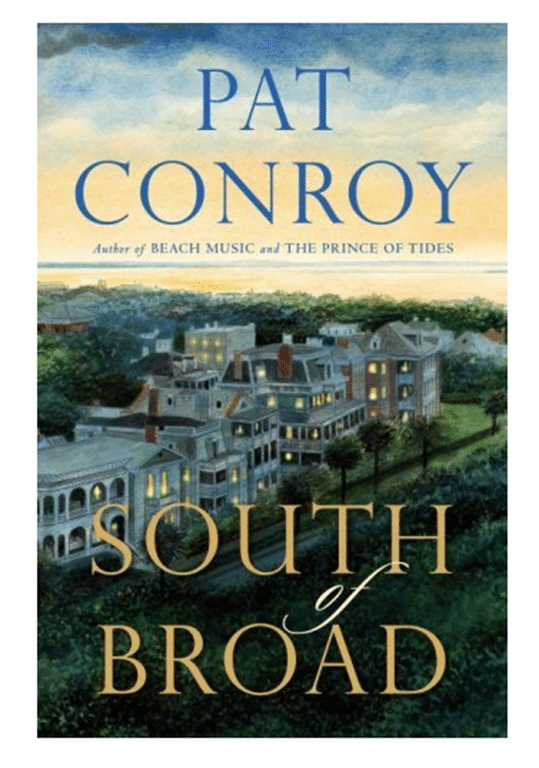 This book just might have saved my mental state on Tuesday. I reported for my first jury duty date and was selected to serve on a felony drunk driving case. The case took over 12 hours and during those 12 hours, the jury was sequestered quite a few times. Cell phones are not allowed in the court house and reading this book while sequestered got me through a very long day. If you like Charleston, you should read this book.
Living on her family's idyllic lakeside estate in Cornwall, England, Alice Edevane is a bright, inquisitive, and precociously talented sixteen-year-old who loves to write stories.
One midsummer's eve, after a beautiful party drawing hundreds of guests to the estate has ended, the Edevanes discover that their youngest child, eleven-month-old Theo, has vanished without a trace. He is never found, and the family is torn apart, the house abandoned.
Decades later, Alice is living in London, having enjoyed a long successful career as a novelist. Miles away, Sadie Sparrow, a young detective in the London police force, is staying at her grandfather's house in Cornwall. While out walking one day, she stumbles upon the old Edevane estate—now crumbling and covered with vines. Her curiosity is sparked, setting off a series of events that will bring her and Alice together and reveal shocking truths about a past long gone…yet more present than ever.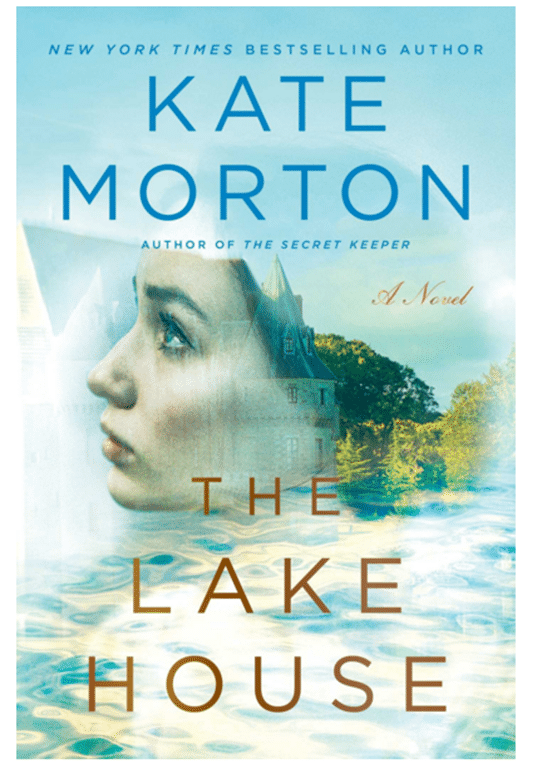 The Lake House was on my Spring Reading List but I didn't read it until last week. I could not put this book down! I started it on Monday at school during our ten minute reading time and was finished with it by the weekend.
It's mid-April in Pecan Springs, and China is renting her guest cottage to Kelly Kaufman, who needs a temporary place to live as she contends with a very acrimonious divorce from her husband Rich. One nasty point of dispute is her part ownership of the Comanche Creek Brewing Company, which she is refusing to sell.
At the same time, as a nurse employed by a local hospice, Kelly has discovered instances of suspicious practices. Even more disturbing, she suspects that a patient was murdered. Kelly's knowledge could be dangerous, and she wants to get guidance from China on what to do.
But on her way to China's house, Kelly is forced off the road and critically injured, putting her in a medically induced coma. Now it's up to China to determine who wanted her out of the picture. Was it her soon-to-be ex? His new lover—who happens to be the sister of China's friend Ruby? Or someone connected with the corruption at the hospice?
China owes it to her friend to uncover the truth—but she may be putting her own life at risk…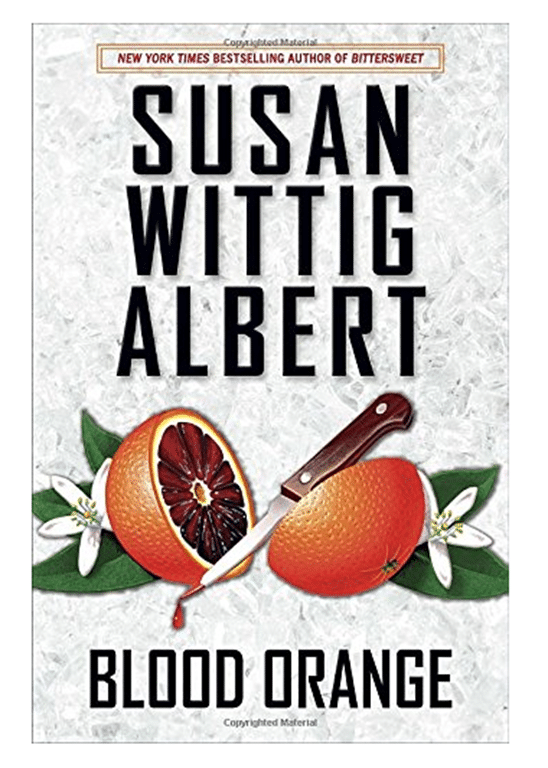 Blood Orange is the latest in this herbal mystery series. Book #24 didn't disappoint. I like trying to solve the mystery along with China Bayles and in the process learning more about herbs. Recipes that go along with the book are included at the end.
In 1862, the men of Water's Ford, Pennsylvania, rally to President Lincoln's call while Dorothea Granger marshals her friends to "wield their needles for the Union." Meanwhile, Anneke Bergstrom hides the shame she feels for her husband's pacifism; gifted writer Gerda Bergstrom takes on local Southern sympathizers in the pages of the Water's Ford Register; and Constance Wright struggles to help her husband gain entry to the Union Army-despite the color of his skin. As the women work, hope, and pray, the men they love confront loneliness, boredom, and danger on the battlefield. But the women of the sewing circle also forge a new independence that will forever alter the patchwork of life in the Elm Creek Valley.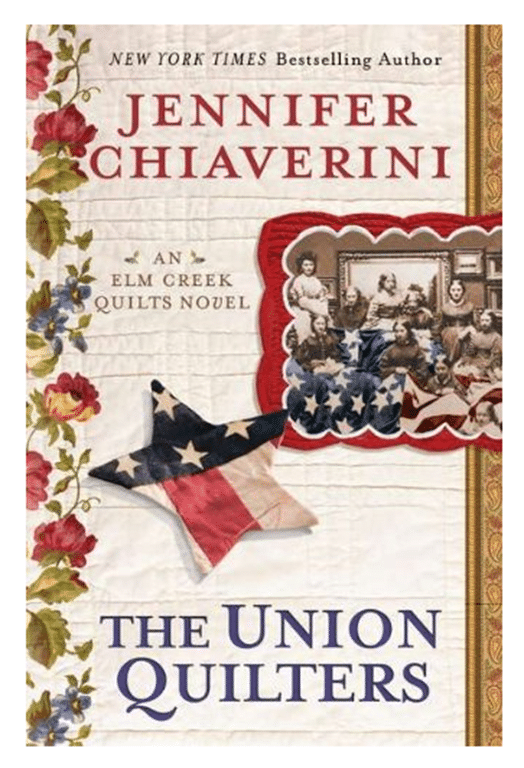 I've read quite a few of Jennifer Chiaverini's Elm Creek Quilters novels and have enjoyed them all. It's nice to enjoy a good story while perhaps learning a bit of history. I picked this book up at Goodwill last weekend and look forward to reading it.
In love fin out who we want to be.

In war we find out who we are.

FRANCE, 1939

In the quiet village o Carriveau, Vianne Mauriac says goodbye to her husband, Antoine, as he heads for the Front. She doesn't believe that the Nazis will invade France … but invade they do, in droves of marching soldiers, in caravans of trucks and tanks, in planes that fill the skies and drop bombs upon the innocent. When a German captain requisitions Vianne's home, she and her daughter must live with the enemy or lose everything. Without food or money or hope, as danger escalates all around them, she is forced to make one impossible choice after another to keep her family alive.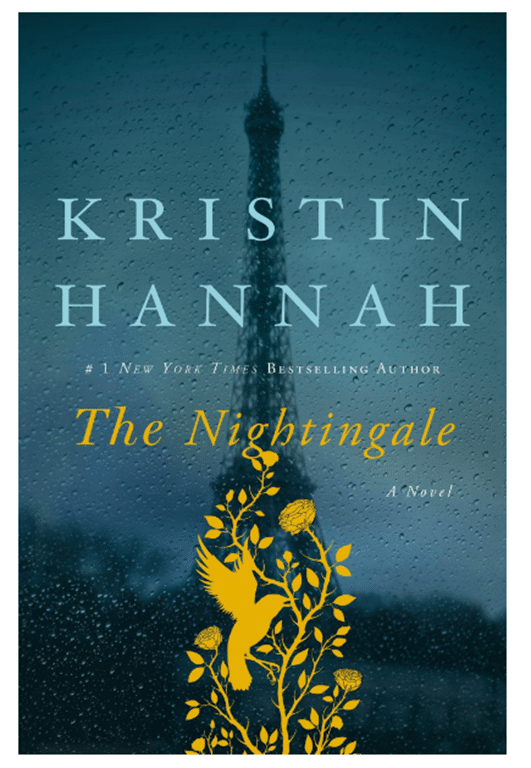 I've always enjoyed Kristin Hannah's novels and The Nightingale looks to be another good one.
Allison Weiss got her happy ending—a handsome husband, an adorable daughter, a job she loves, and the big house in the suburbs. But while waiting in the pediatrician's office, she opens a magazine to a quiz about addiction and starts to wonder…Is a Percocet at the end of the day really different from a glass of wine? Is it such a bad thing to pop a Vicodin after a brutal Jump & Pump class…or if your husband ignores you? She tells herself that the pills help her make it through her days…but what if her increasing drug use, a habit that's becoming expensive and hard to hide, is turning into her biggest problem of all?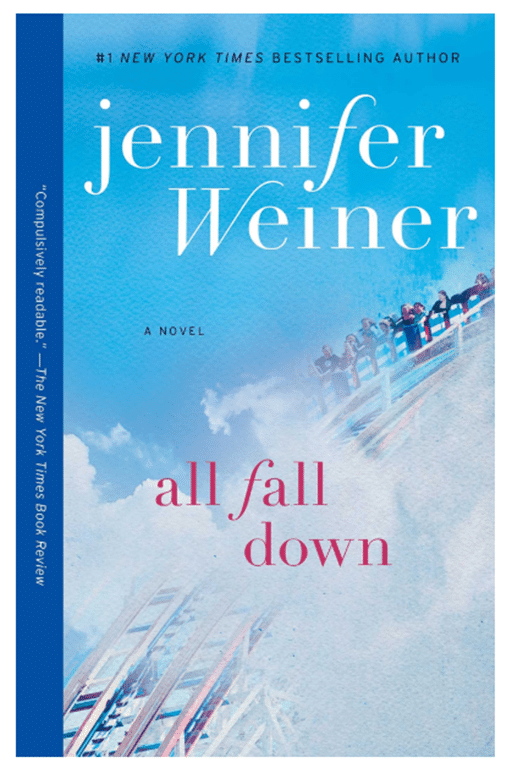 I usually check out Jennifer Weiner's books from the library when I'm off from school during the summer. This is one that I'll look for on my next library trip.
After a painful divorce, Maisey Lazarow returns to Fairham, the small island off the South Carolina coast where she grew up. She goes there to heal—and to help her brother, Keith, a deeply troubled man who's asked her to come home. But she refuses to stay in the family house. The last person she wants to see is the wealthy, controlling mother she escaped years ago.

Instead, she finds herself living next door to someone else she'd prefer to avoid—Rafe Romero, the wild, reckless boy to whom she lost her virginity at sixteen. He's back on the island, and to her surprise, he's raising a young daughter alone. Maisey's still attracted to him, but her heart's too broken to risk…

Then something even more disturbing happens. She discovers a box of photographs that evoke distant memories of a little girl, a child Keith remembers, too. Maisey believes the girl must've been their sister, but their mother claims there was no sister.

Maisey is convinced that child existed. So where is she now?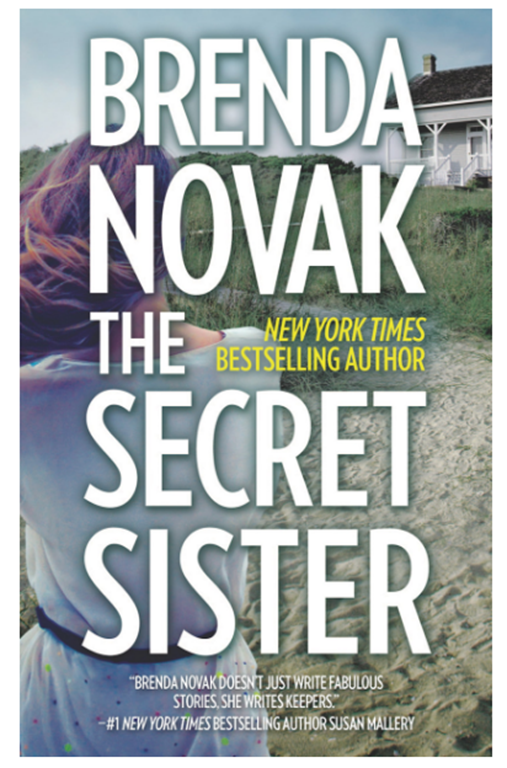 I spotted The Secret Sister here when I was looking for some new-to-me authors to enjoy this fall. I'm always a sucker for anything set in The Low Country and hopefully this book won't disappoint.
I Modify IKEA by Elyse Major and Charlotte Rivers
You love IKEA® for its affordable, high-quality home furnishings. Now thanks to this book's DIY decorating projects, you can easily transform those furnishings into fully customized decor. Packed with 200 step-by-step illustrations and instructions, I Modify IKEA® offers a range of inspiring ideas to reflect your unique style.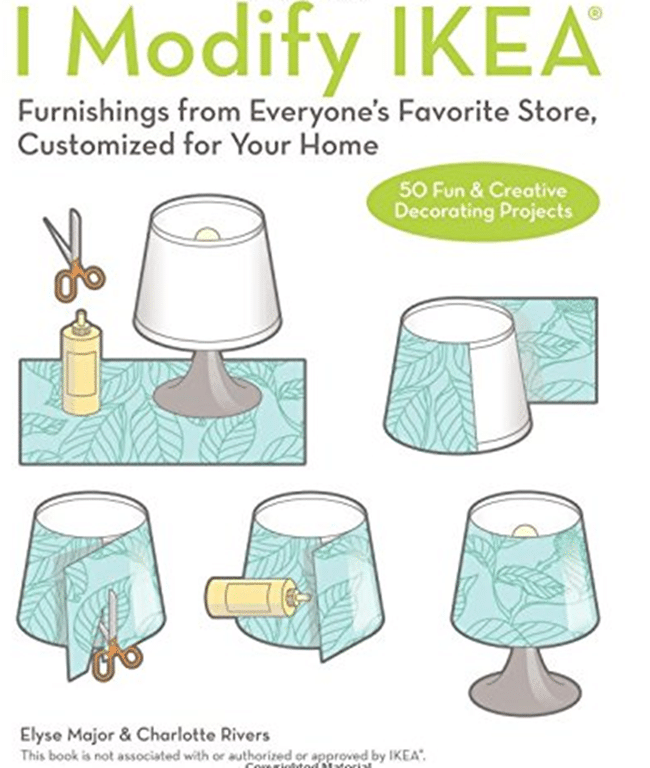 This book arrived in the mail yesterday and I can't wait to dive into it. It features 50 decorating projects that can be completed using products from IKEA.
At the rate that I've been reading lately, I'm going to need more books to read, especially since jury duty isn't over until November 4 and who knows how many more days I will spend sequestered in the jury room.
I would love it if you'd let me know what you are reading in the comments! I'm always on the lookout for a good book to add to my "must read" list.