Vintage Wood Stirrup Napkin Holder
When I was a child both my mom and aunt used vintage wood stirrups as napkin holders.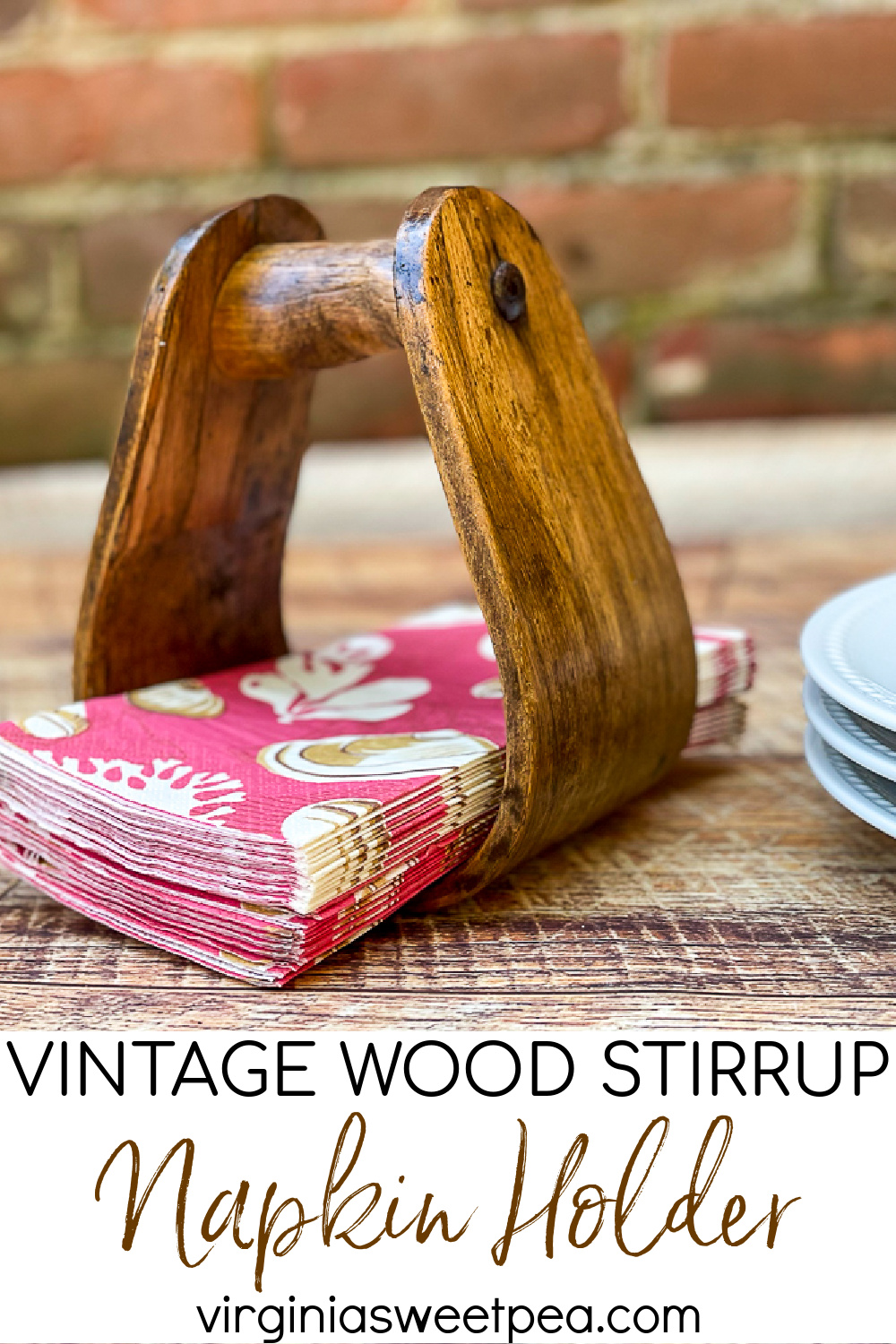 My mom's napkin holder is now in the kitchen at the lake.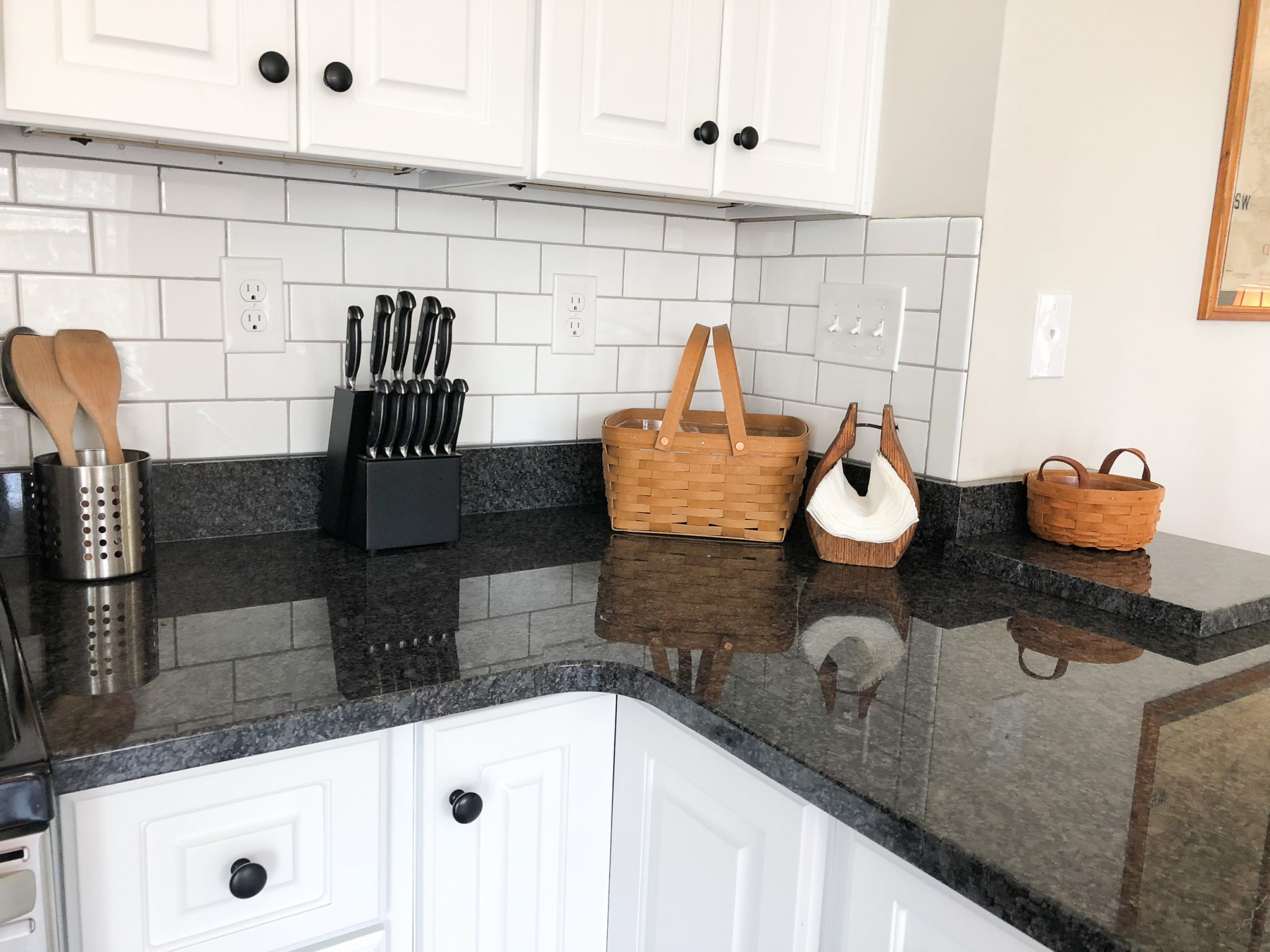 Earlier this summer, Lakelyn, one of my former students, was visiting me and complimented me on my napkin holder.
Knowing that I had three wood stirrups from my grandfather's shed in my basement, I promised to make a napkin holder for both Lakelyn and her sister, Kristin, who I also taught.
How to Make a Wood Stirrup Napkin Holder
My stirrups came from my grandfather's shed. For some reason, he brought them home from the family farm in Maryland. Why I have no idea because he definitely didn't ride horses.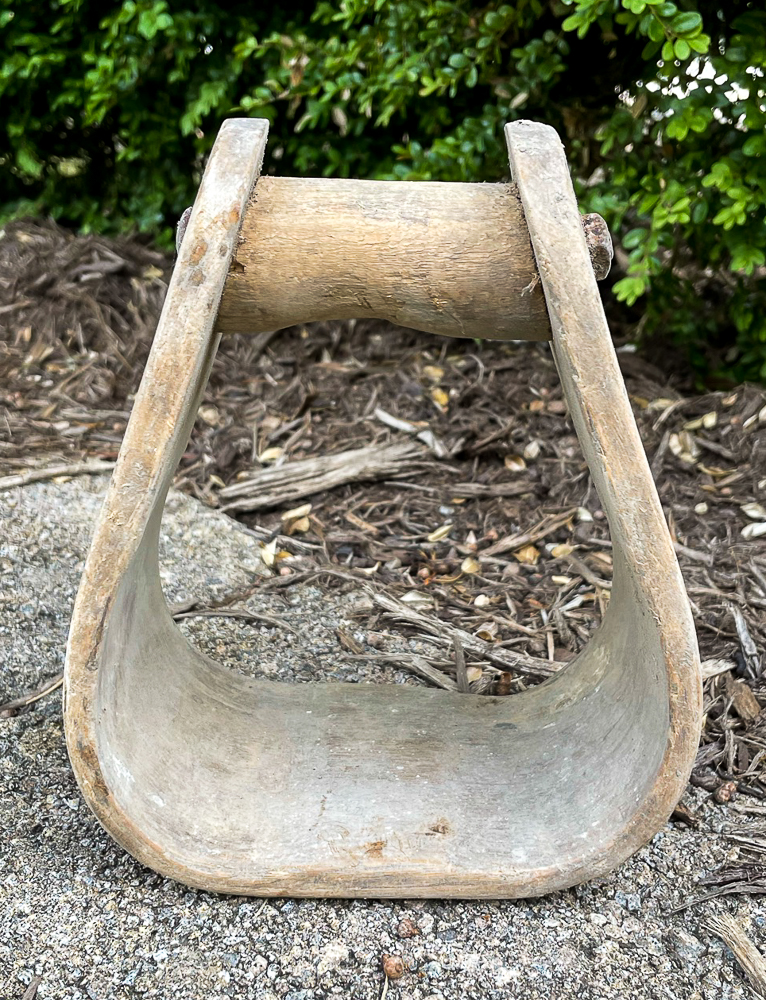 Stirrups for Sale

The first thing that I did was give the stirrup a good cleaning, then I applied Tung Oil.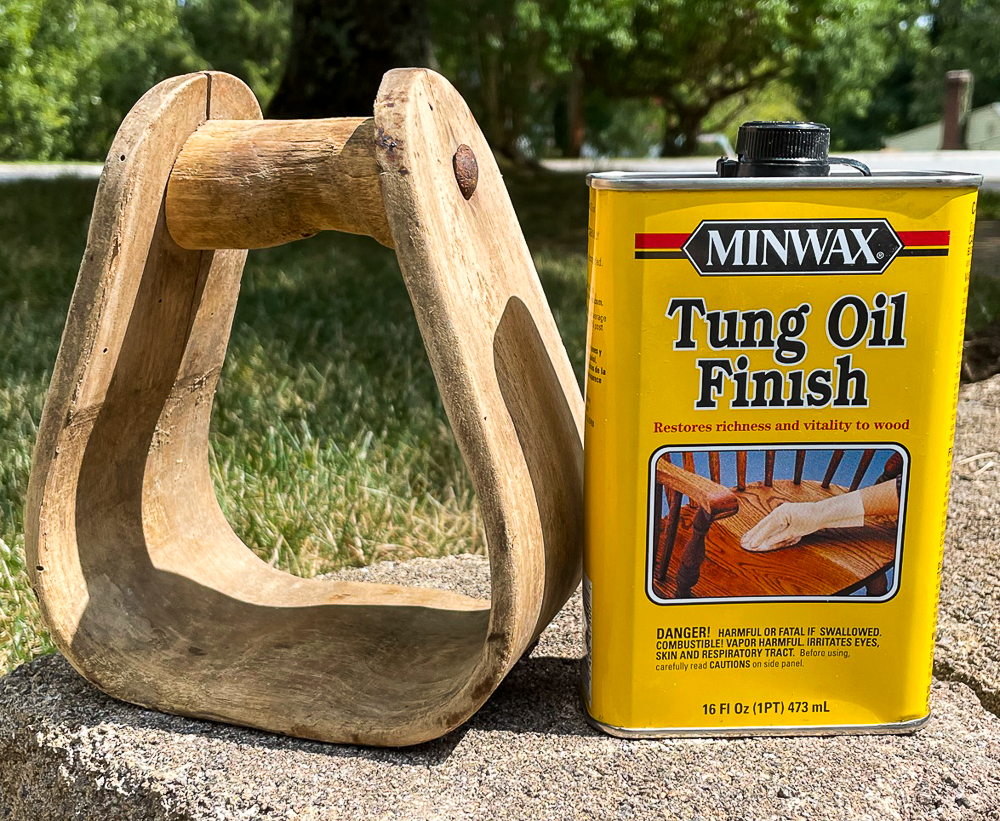 The Tung Oil really brings out the grain of the wood.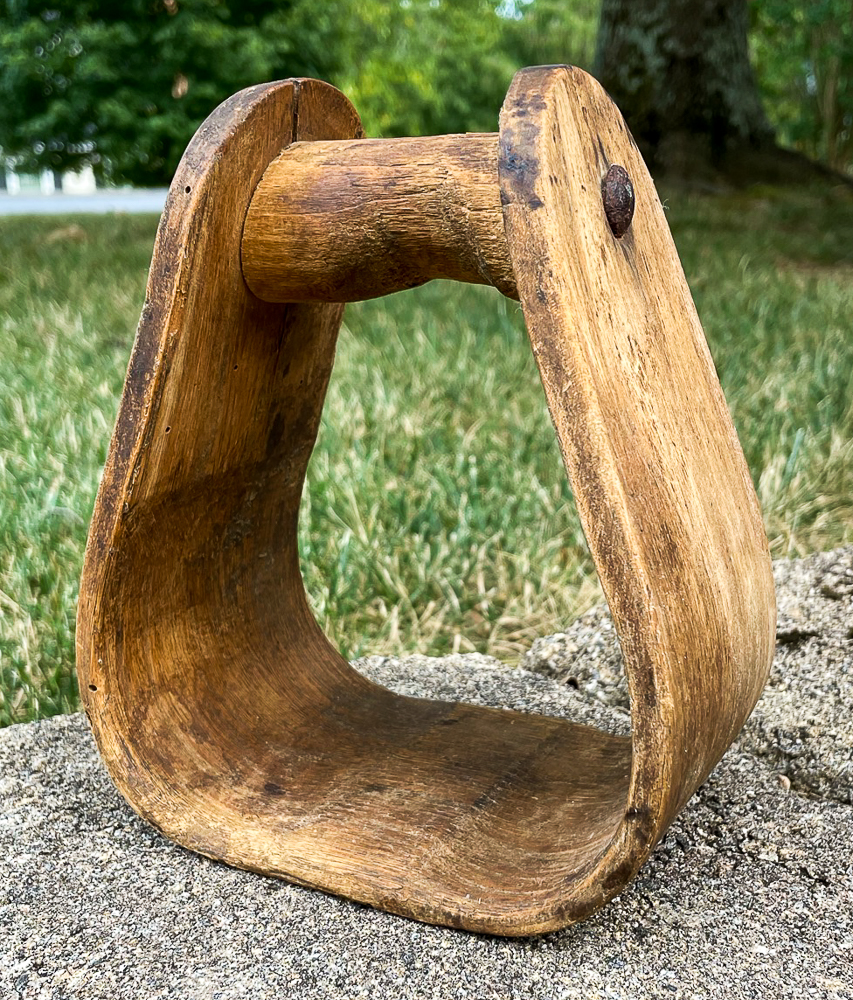 The last step was to seal the wood with polyurethane.
This stirrup is now holding napkins in my kitchen.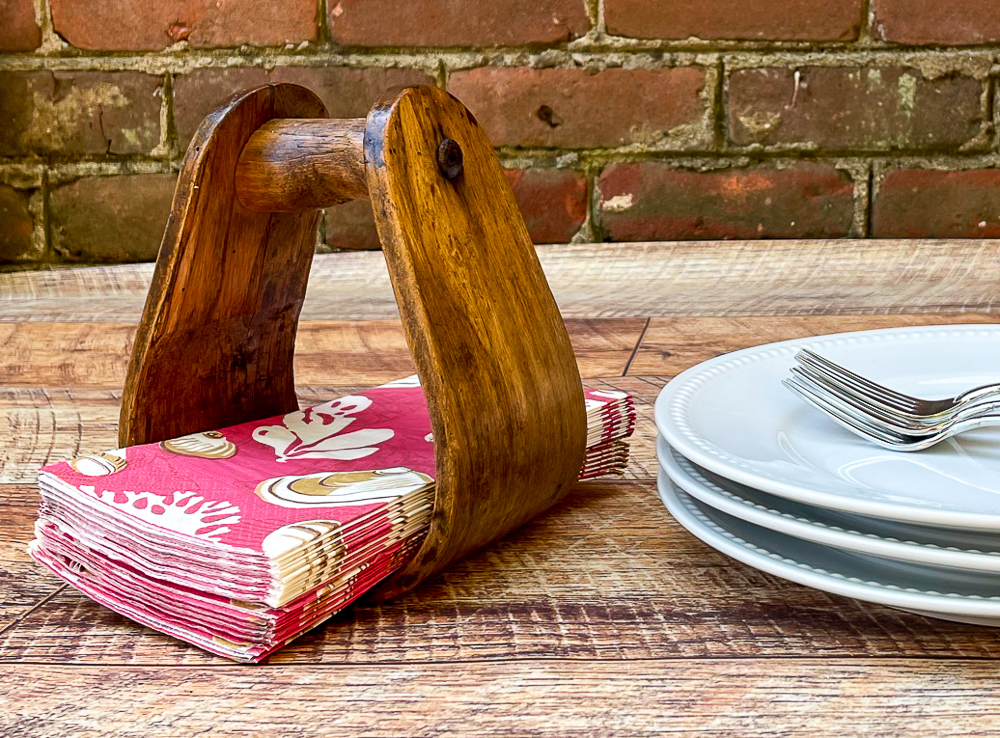 I can't wait to give Lakelyn and Kristin their napkin holders. Kristin is building a house and I hope she enjoys using her napkin holder in her new home.