Visiting Mountain Lake, VA – Home of Dirty Dancing
When I was a student at Virginia Tech, my friends and I often drove to Mountain Lake in Pembroke, VA to look around the resort and to hike.
My mom, aunt, cousin, and I recently visited Mountain Lake and we had so much fun!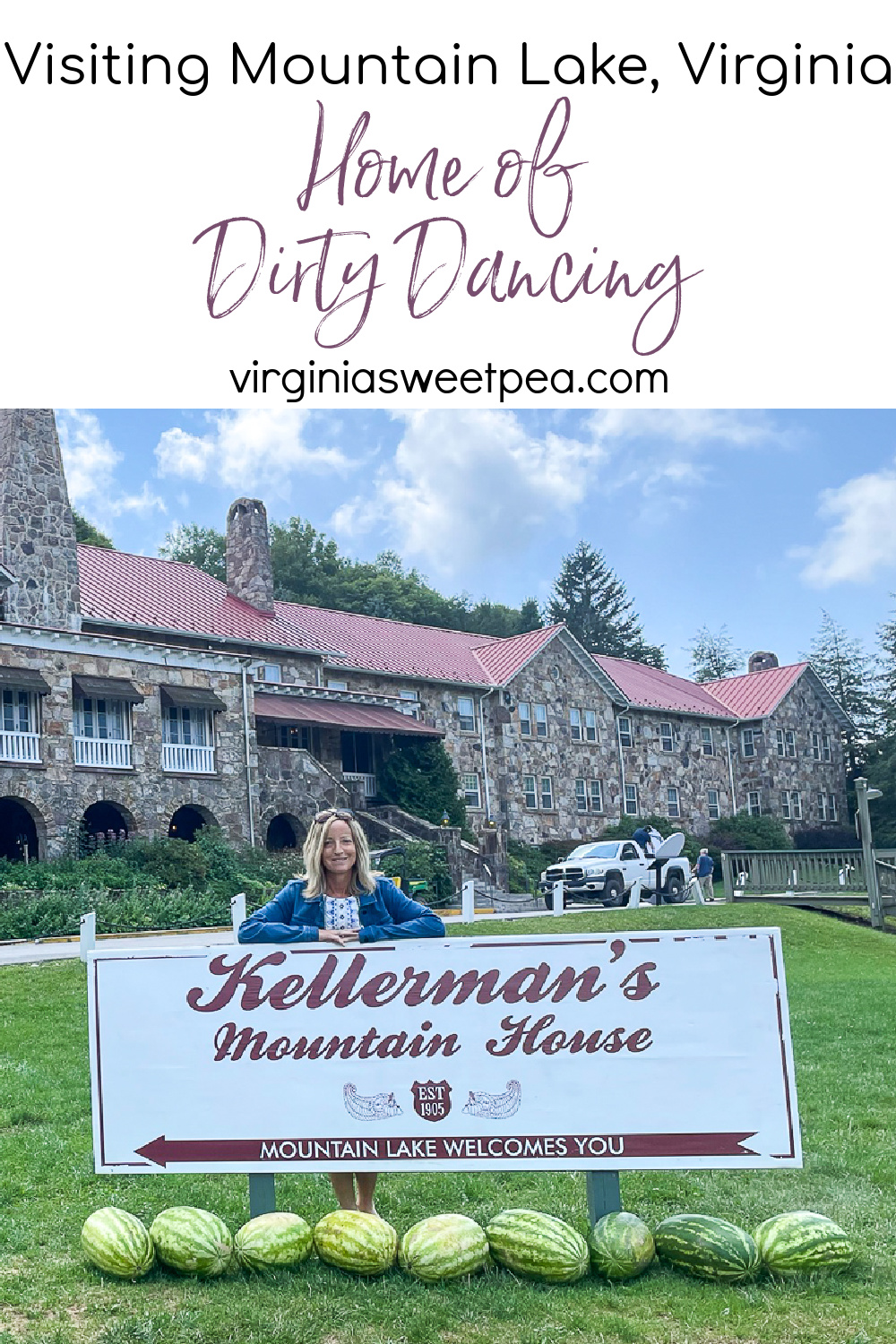 Visiting Mountain Lake, VA – Home of Dirty Dancing
Dirty Dancing is one of my very favorite movies and as I watched the movie for the first time in a Christiansburg movie theater with my college boyfriend, it thrilled me that I was familiar with where scenes from the movie were shot.
Touring the Lodge
The lodge was built from native sandstone in 1936.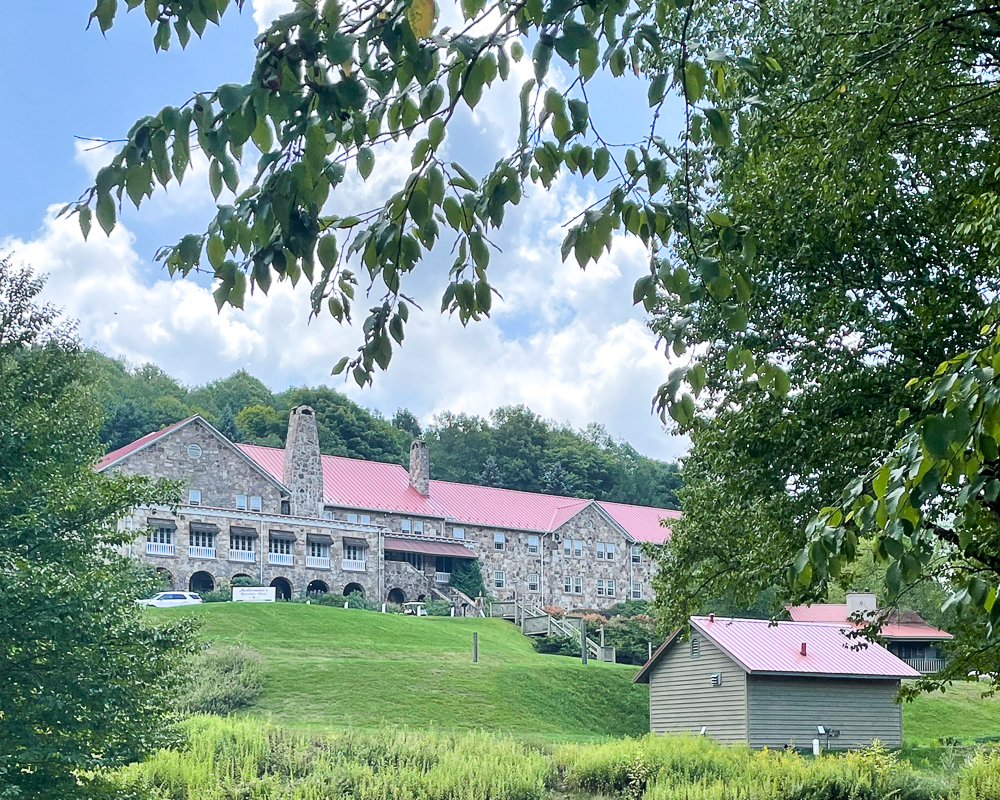 The resort is gorgeous and would be a wonderful place to vacation.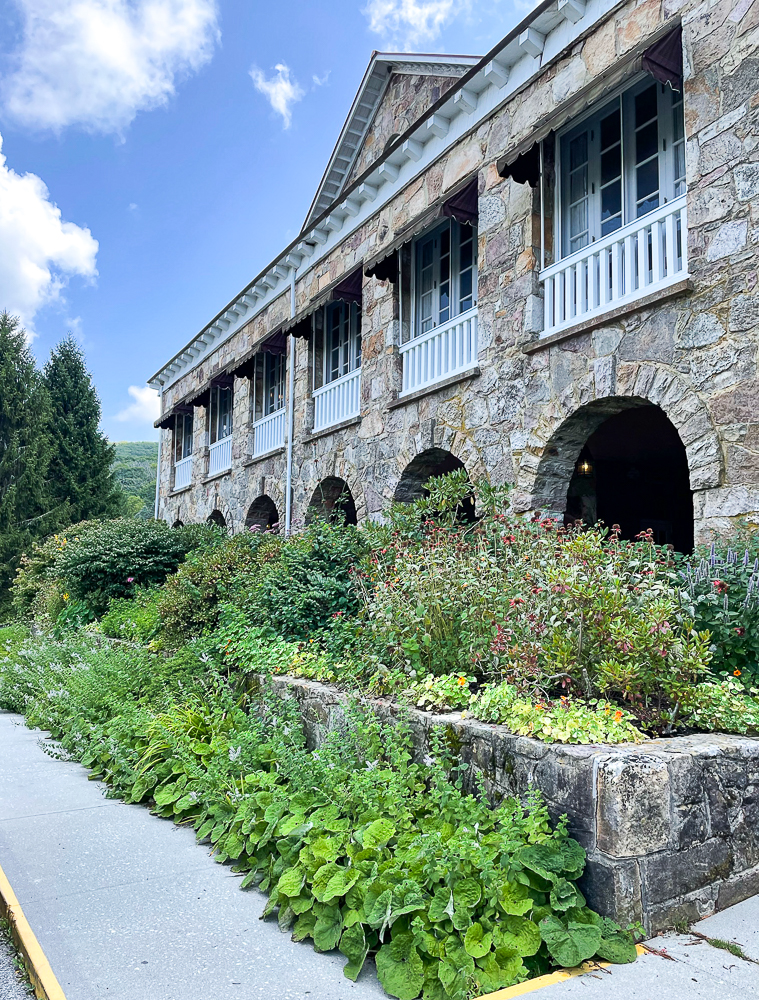 Dirty Dancing fans will be very familiar with the arch that Johnny drove through.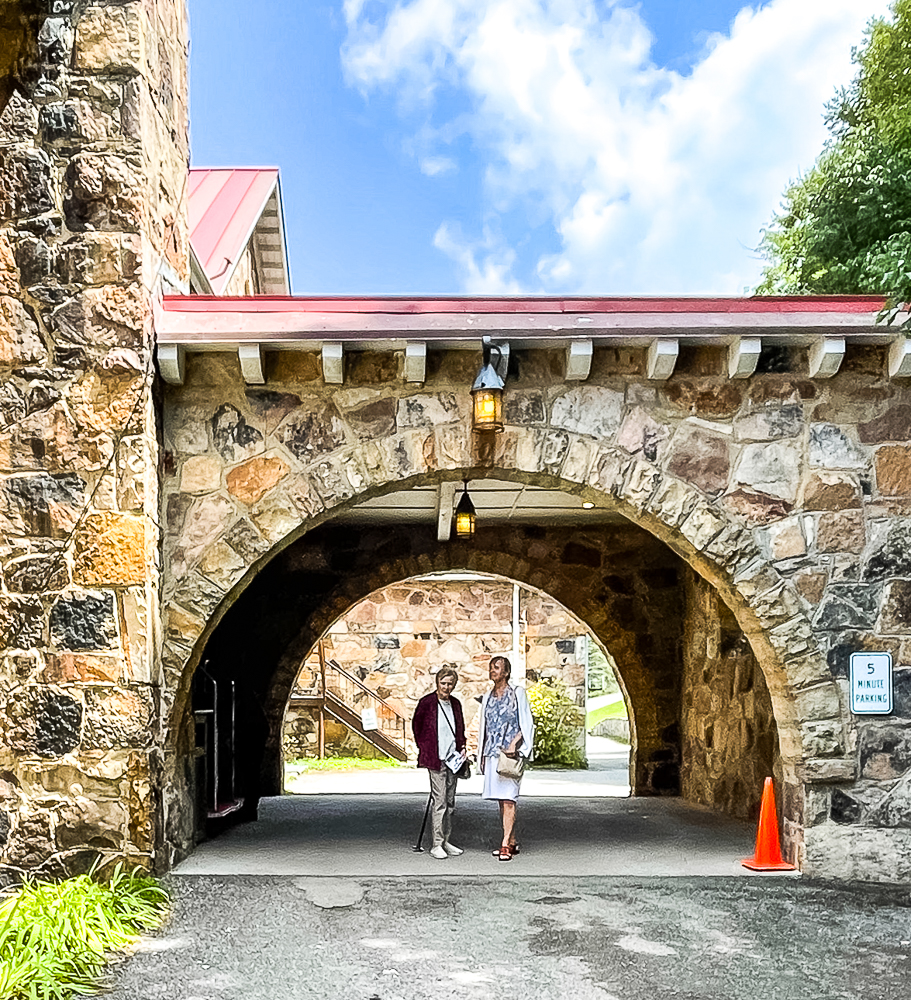 The entryway is a great place to relax with a view. The concierge desk is here to help to plan activities.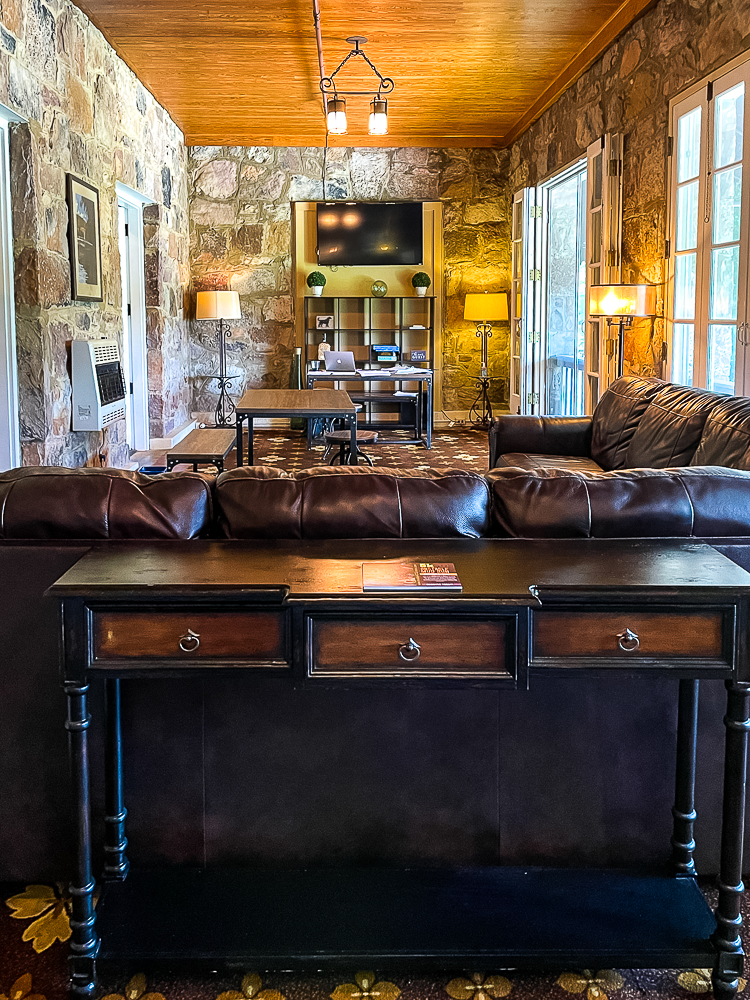 Wouldn't it be great to relax in this room in winter in front of a roaring fire?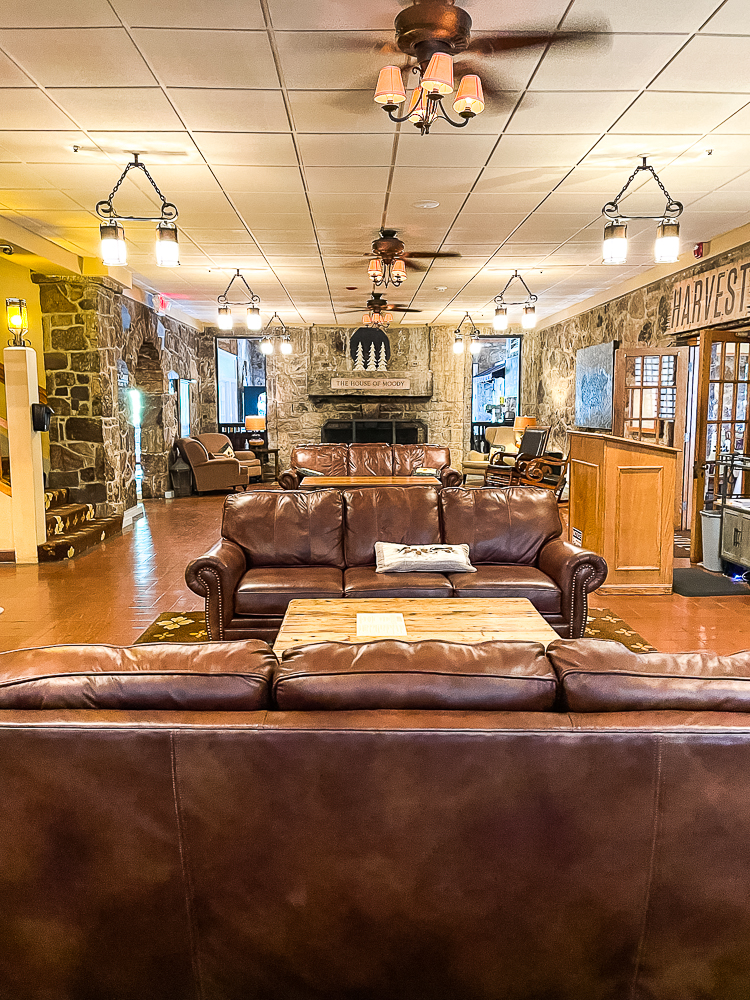 Behind the sofa is a display with Dirty Dancing memorabilia.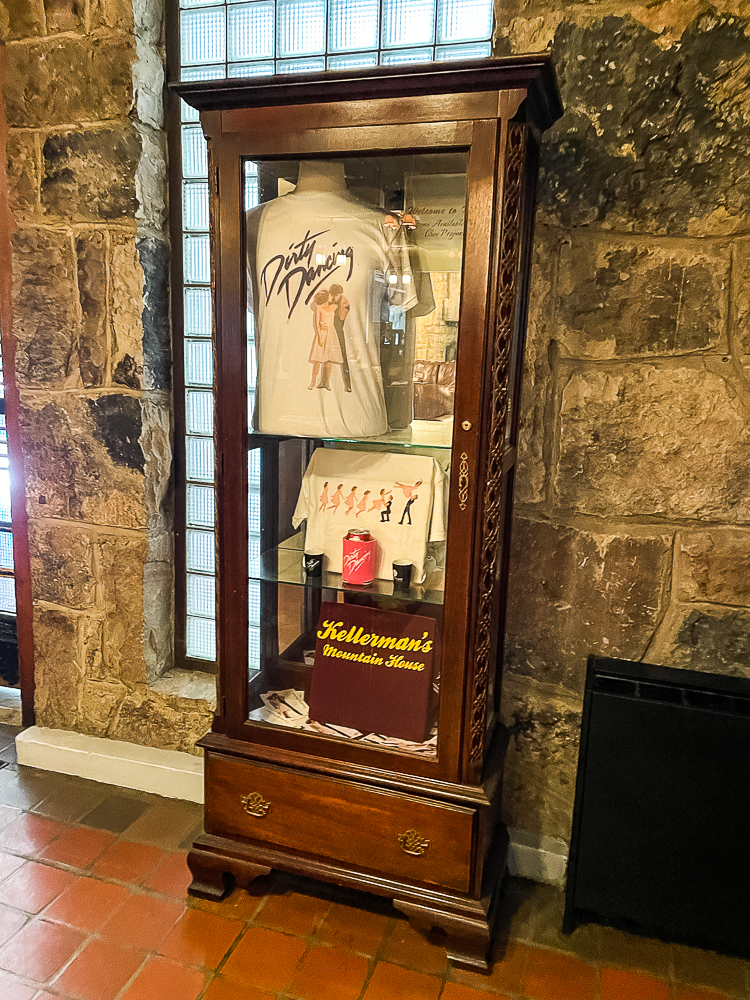 I know I would enjoy spending time in the bar room.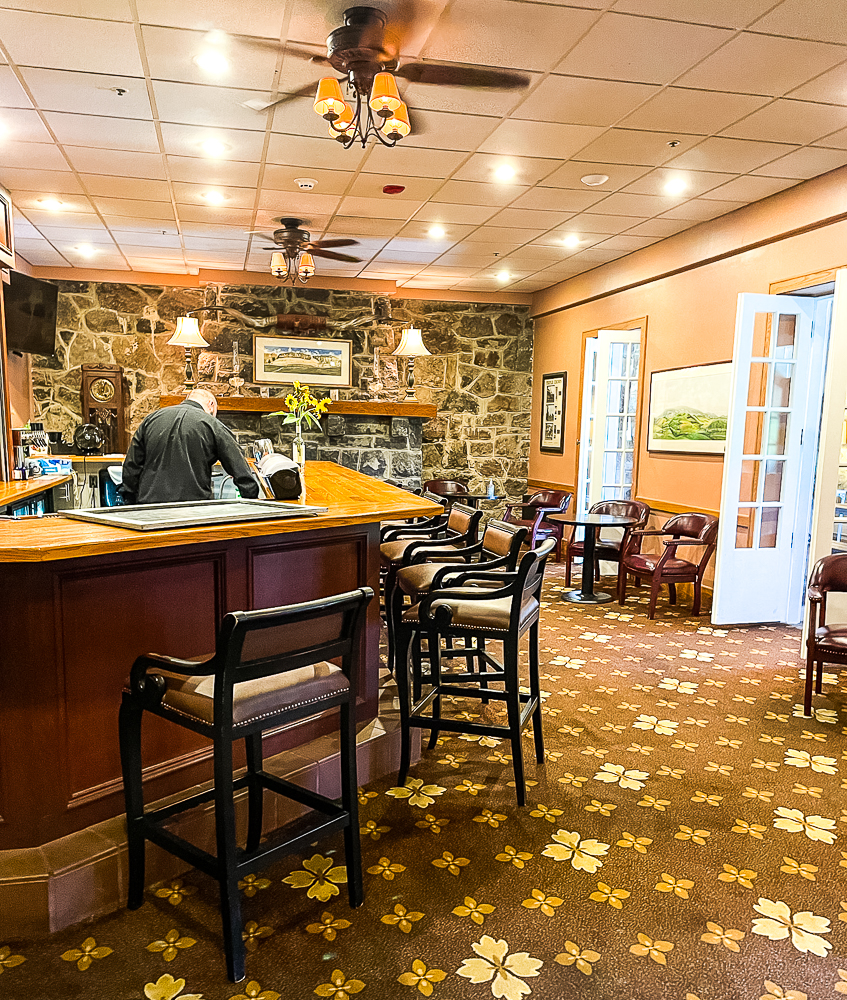 The dining room has a few signs that show exactly where scenes from Dirty Dancing were shot.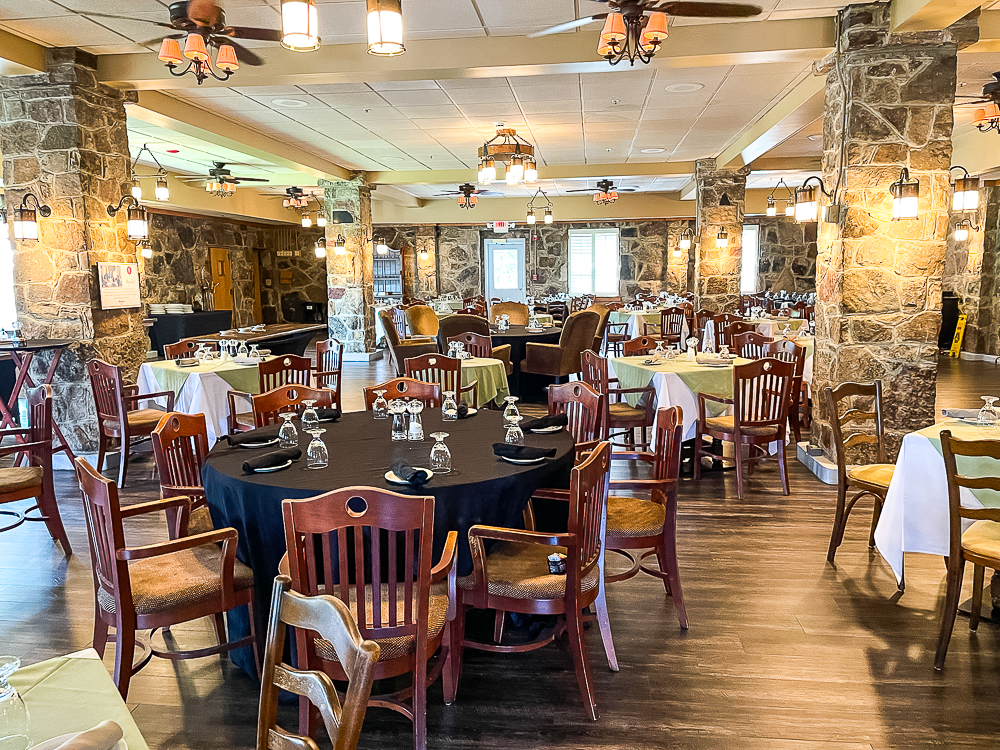 We so much enjoyed eating lunch in the lodge and the food was great.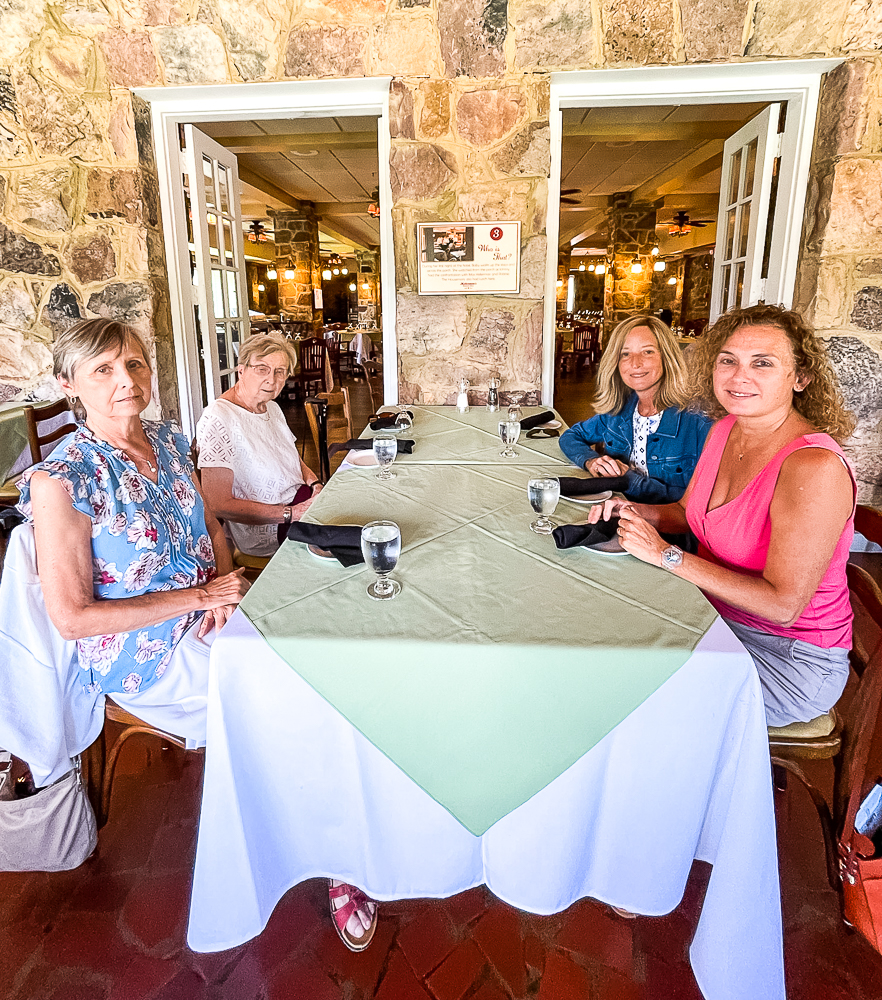 Touring the Grounds
After we ate lunch, we toured the grounds.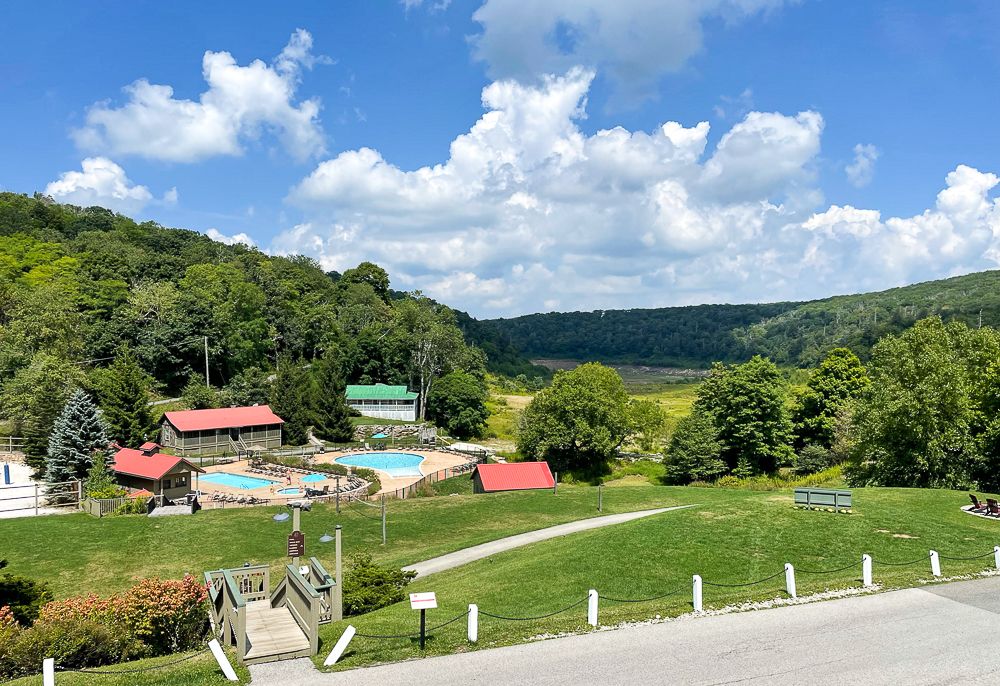 Mountain Lake is one of two natural lakes in Virginia. The lake level dropped in 2002 as part of a natural cycle.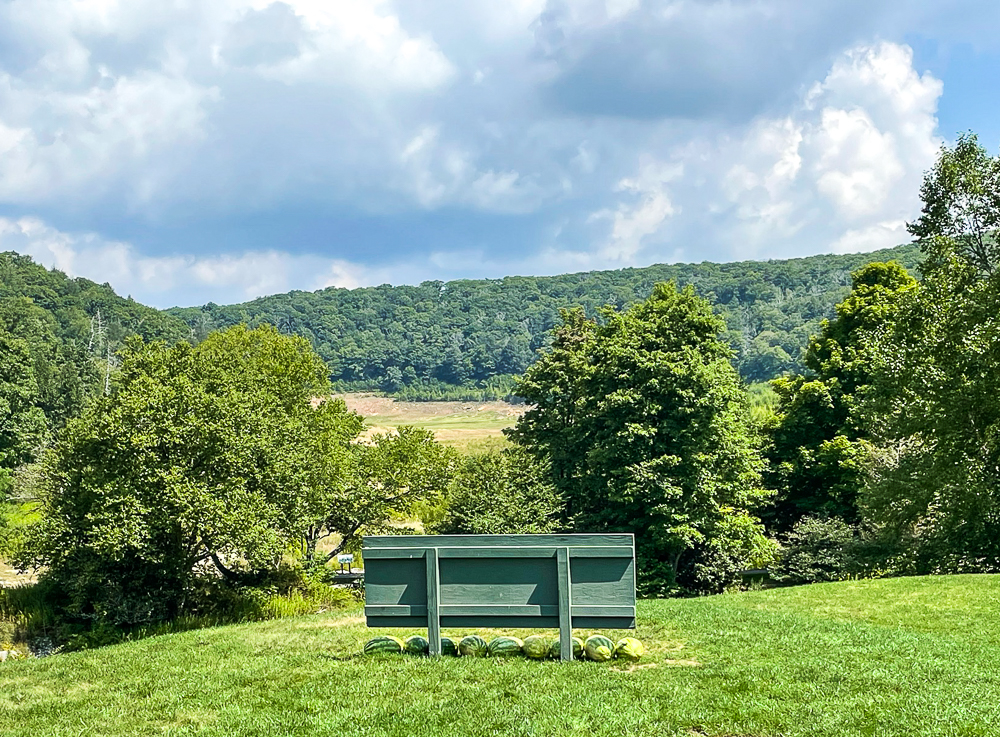 Here my crazy Mama is pretending that she is in the lake.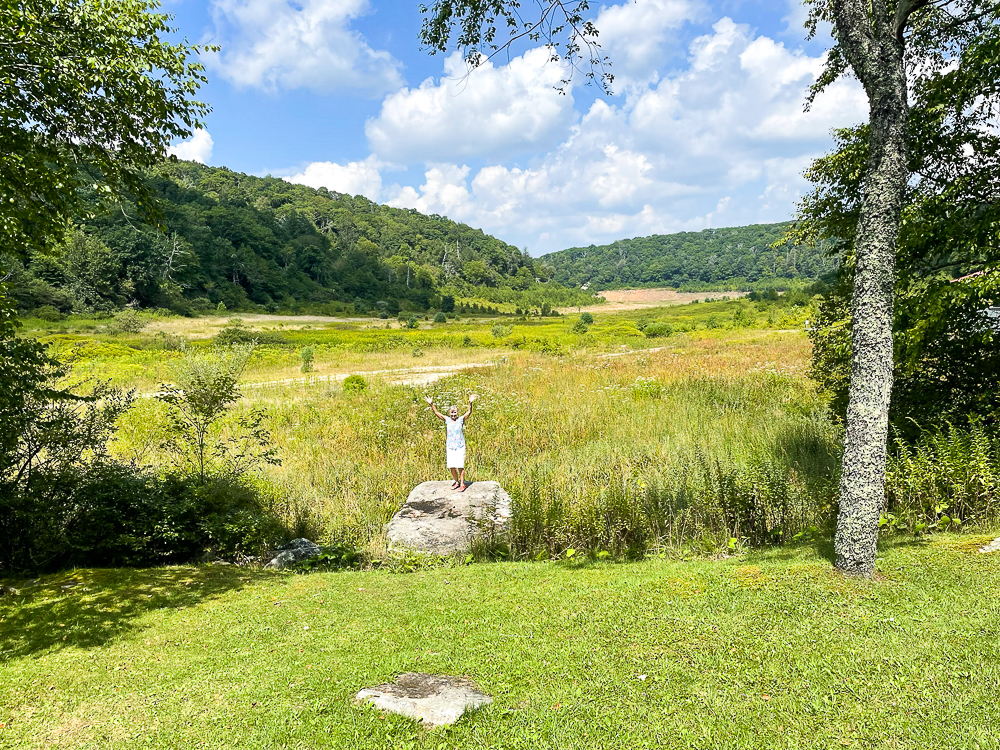 I always thought that the lift scene was filmed at Lake Lure but I was wrong.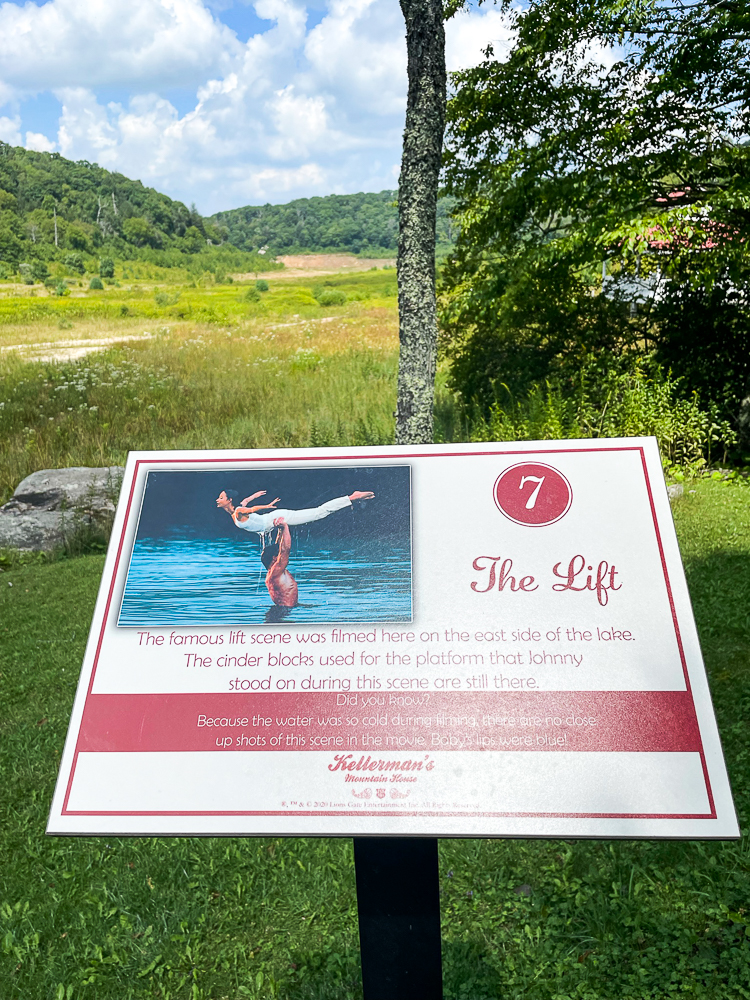 Here is the gazebo where many scenes were filmed.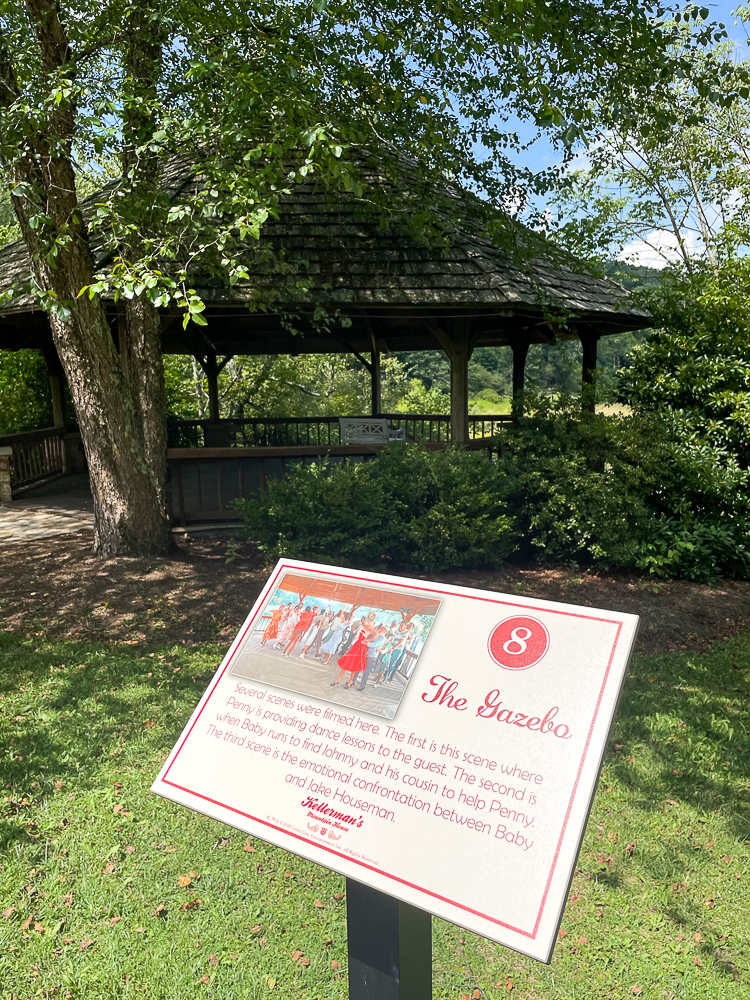 Seeing the lake drained is so sad!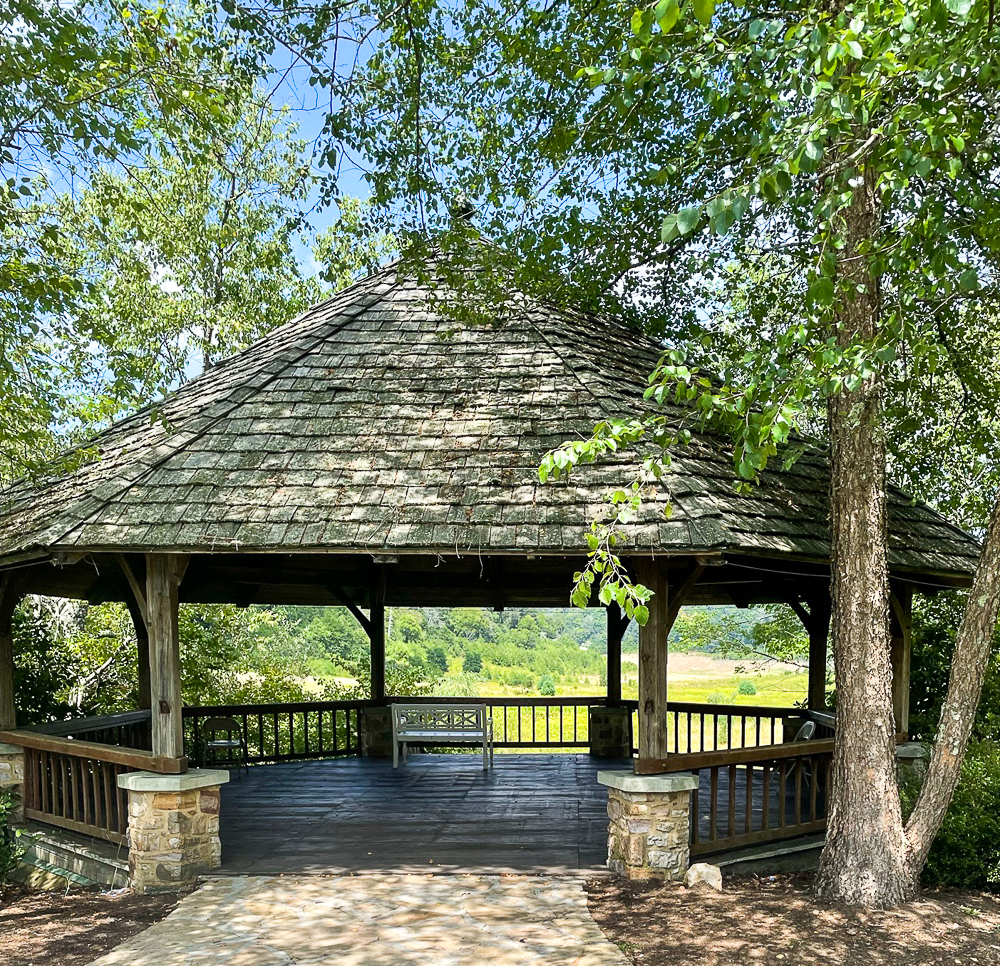 Beside the gazebo is a memorial for Patrick Swayze.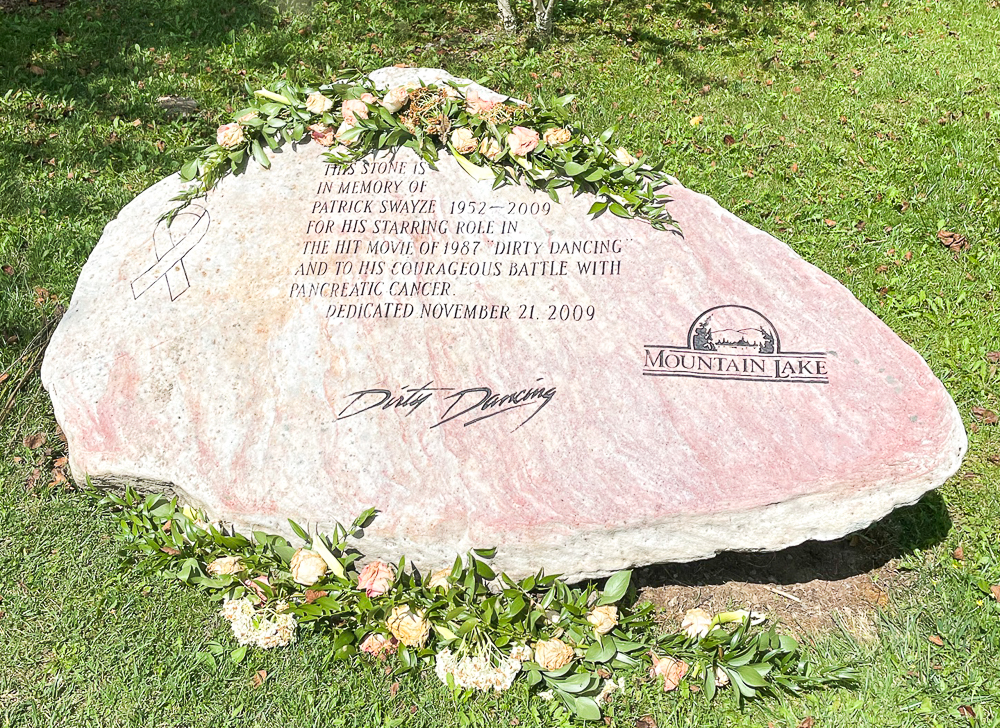 I wonder when this cycle will be over and when the lake will again be at full pond?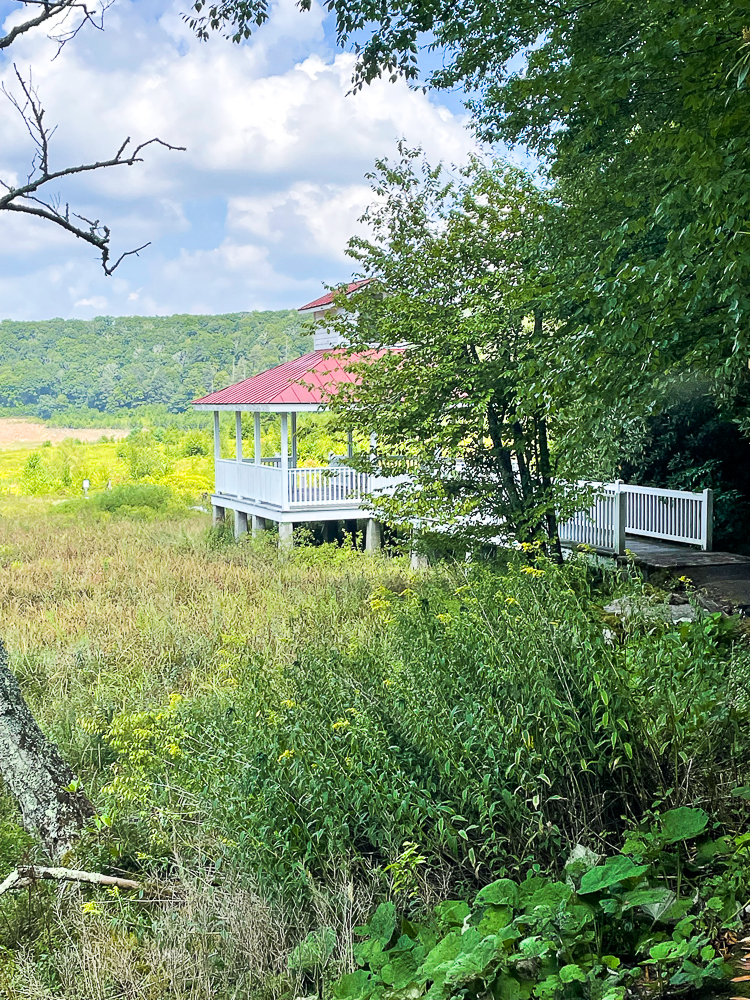 Sinking Creek Covered Bridge
At the base of the mountain is the Sinking Creek covered bridge. This was my first time seeing this.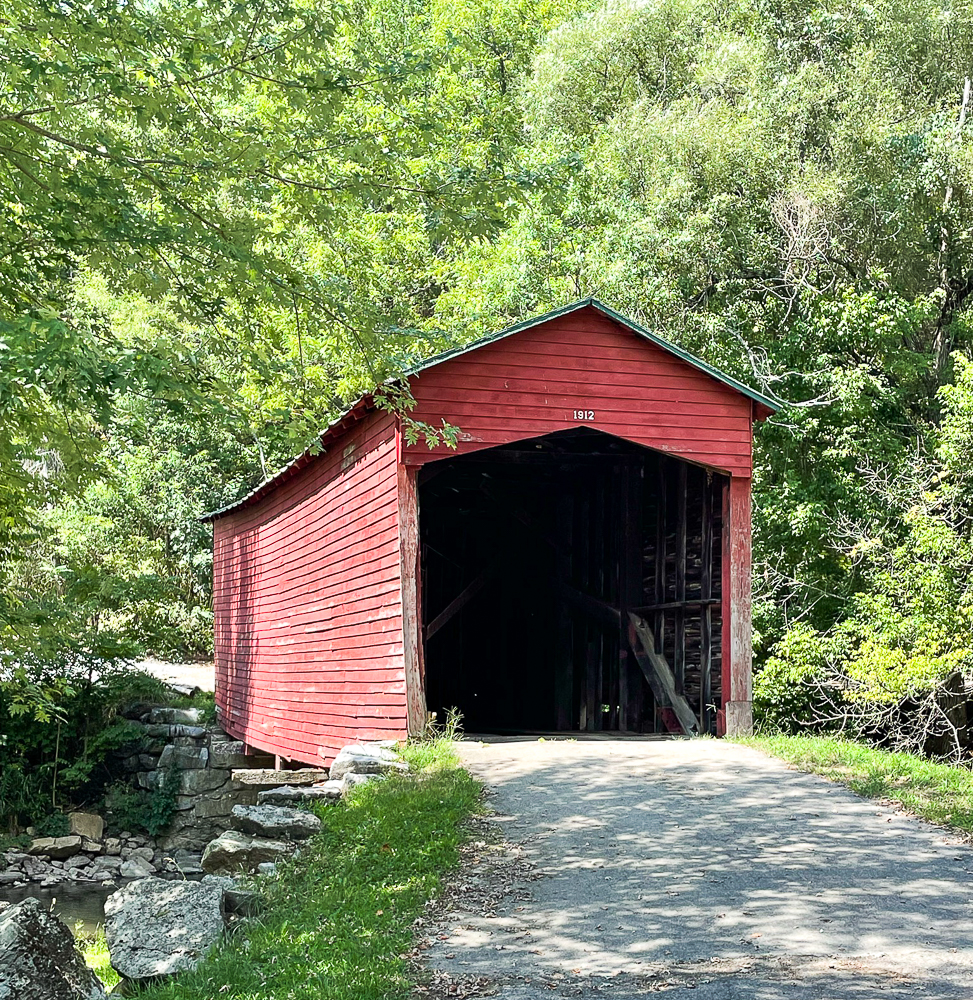 Between 1912 and 1919, four covered bridges were built across Sinking Creek in Giles County.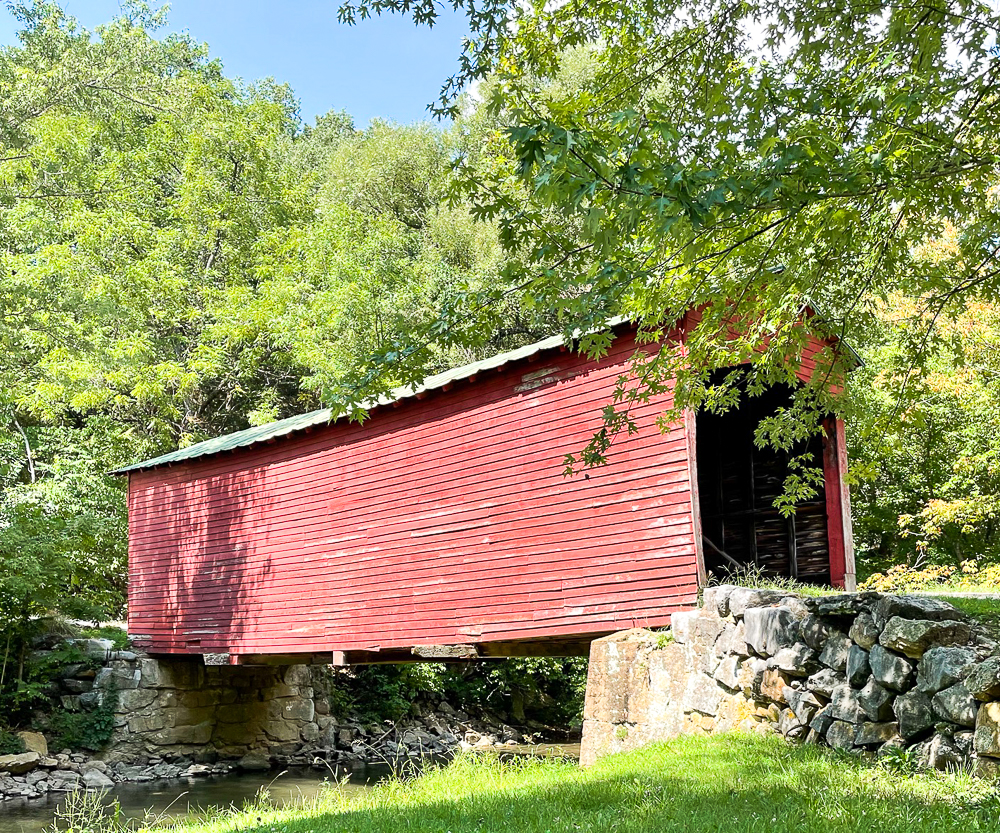 Remarkably, three of them are still standing over a century later, though two are now on private land.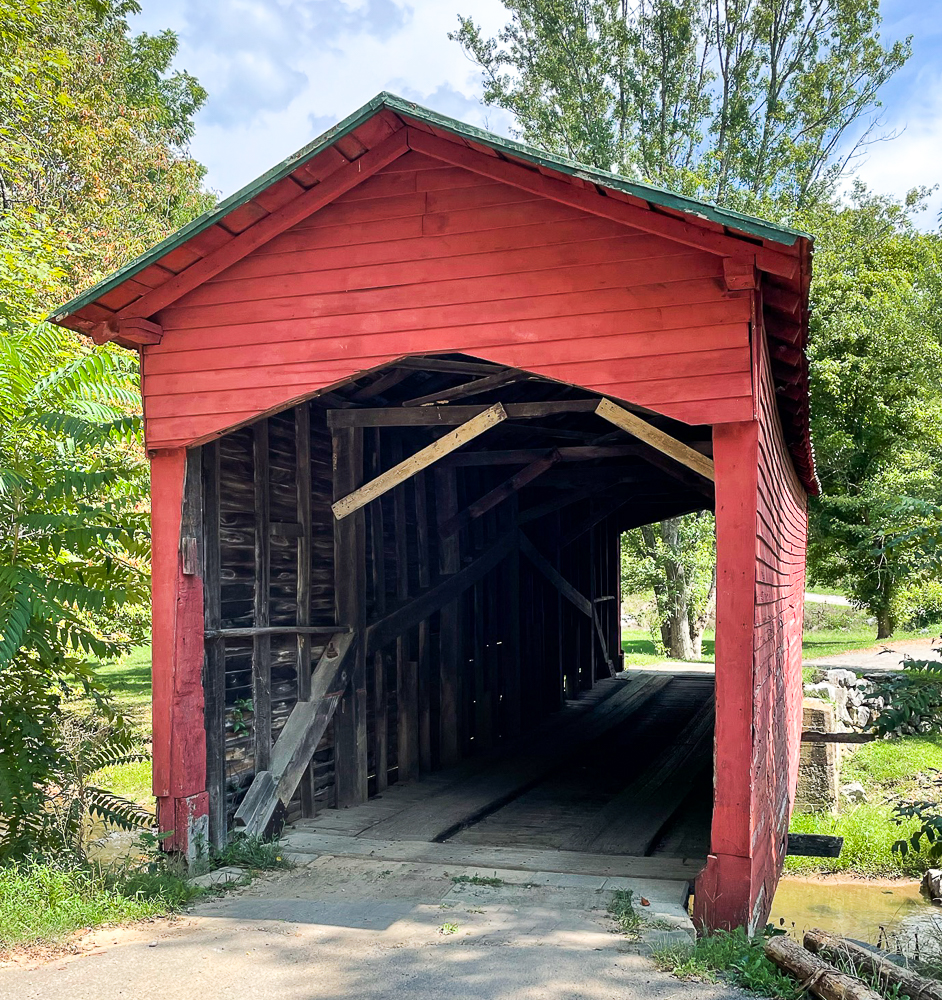 My Grandparents' House
We then headed to Pearisburg to see my grandparents' house. My grandparents were avid gardeners and when they lived in this house it sure didn't look like this.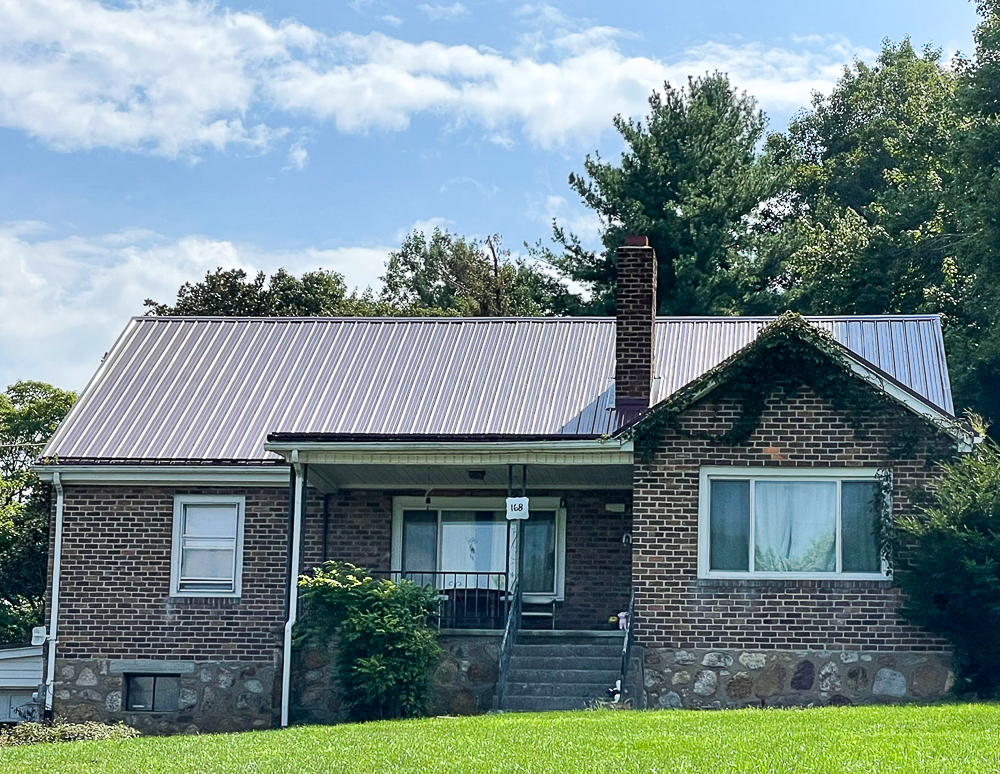 Visiting Caroline at Virginia Tech
Our last stop was Virginia Tech to visit my friend's daughter Caroline. Unfortunately, Kennedy, her roommate, was in class.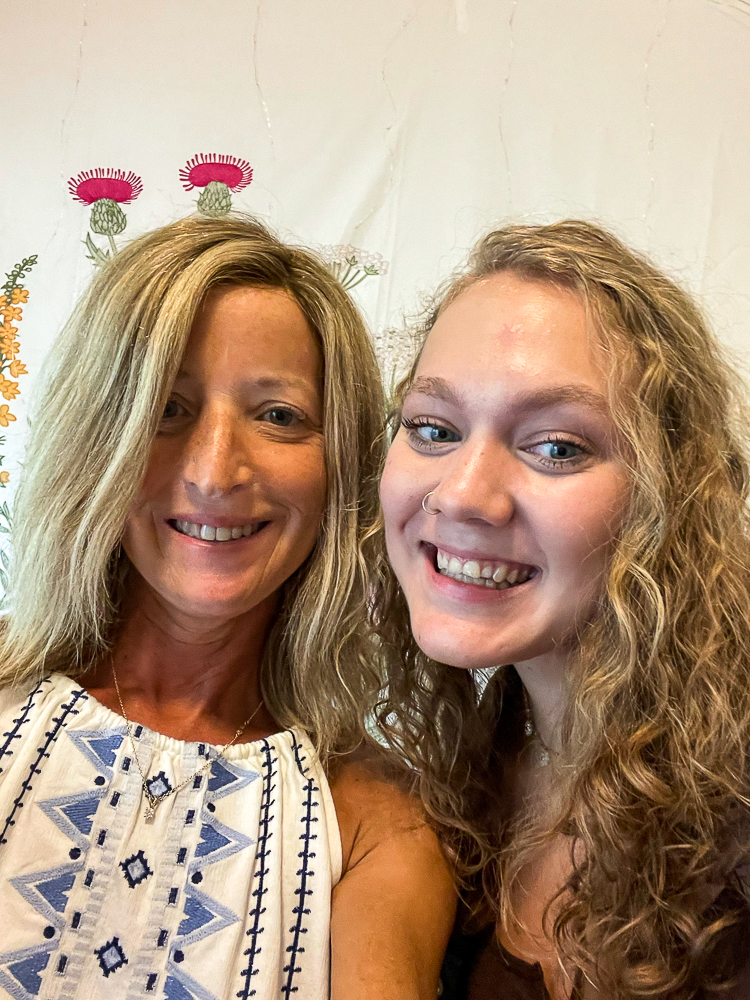 This was a super fun day and I look forward to another field trip with Mama, my aunt, and my cousin.