Yankee Doodle Party! Get Inspired by Red, White and Blue
Happy Friday! In honor of all the patriotic holidays coming up and the fact that this is an Olympic year, I've joined with a few of my Best of the Weekend buddies to bring you a special party to share your patriotic posts. Our Yankee Doodle Party starts today and continues through July 4.
Look through your archives and share your patriotic posts. If you complete a new patriotic project between now and July 4, we'd love for you to add it to the party. We'll all be pinning our favorite posts and sharing them on social media.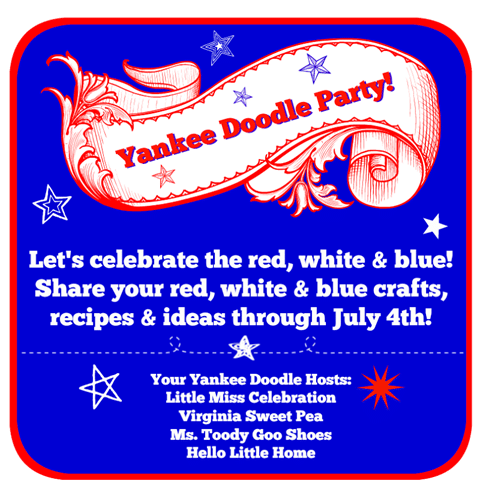 Yesterday I shared my first red, white and blue project for the year, DIY Upcycled Patriotic Vases. These will soon be filled with fresh flowers and on placed on my kitchen table where they probably will stay through July 4.
Now it's your turn to share!