This post and photos may contain Amazon or other affiliate links. As an Amazon Associate I earn from qualifying purchases. If you purchase something through any link, I may receive a small commission at no extra charge to you. All opinions are my own.
Even though July 4 is still several weeks away, I can't resist decorating early for this important holiday. Our front door has a new wreath for Independence Day, an Easy Patriotic Wreath that I crafted from fleece.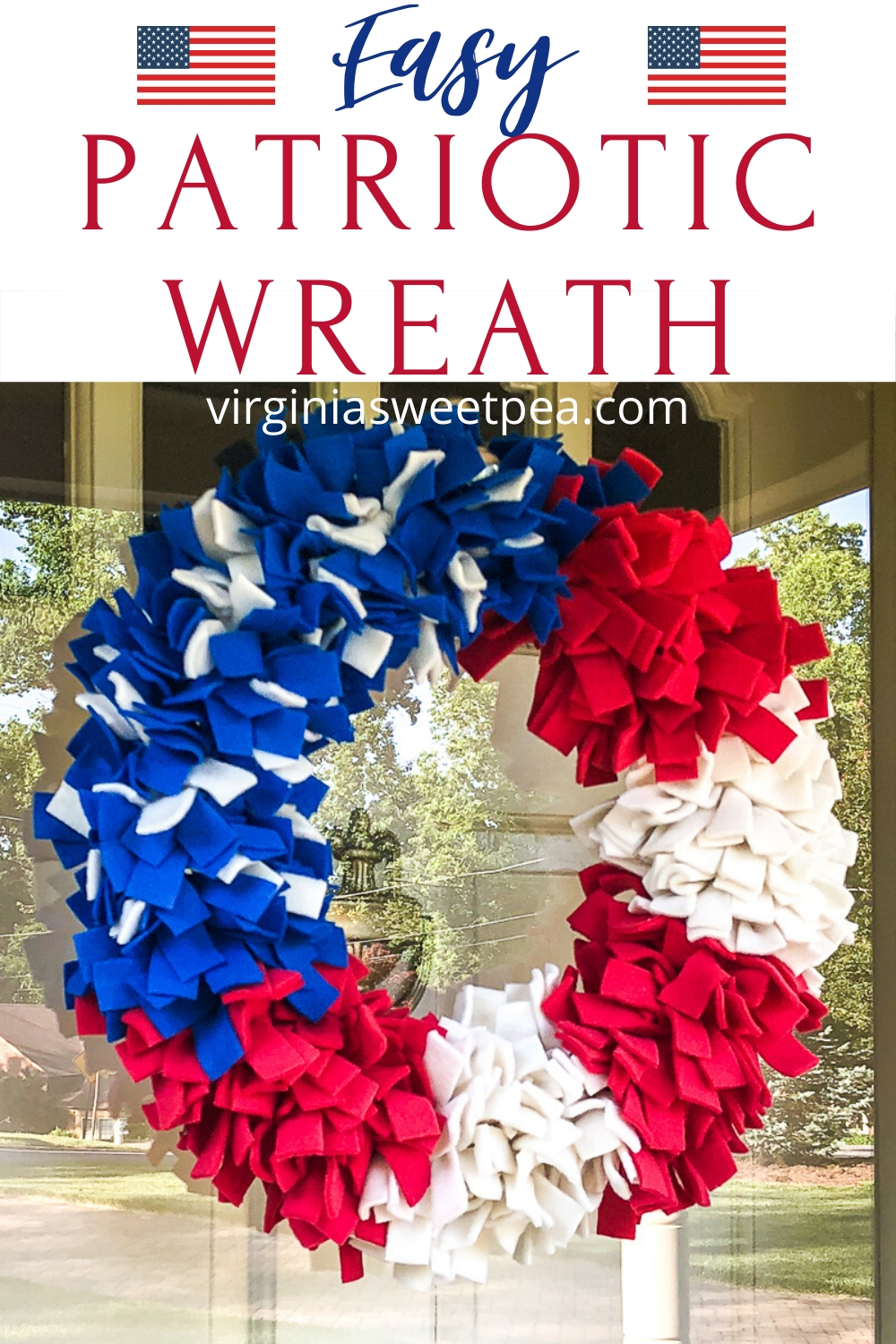 Easy Patriotic Wreath
I love to decorate our house patriotically for Memorial Day, Flag Day, July 4, and Labor Day.
I used a wire wreath form and strips of fleece to make a patriotic wreath for our door.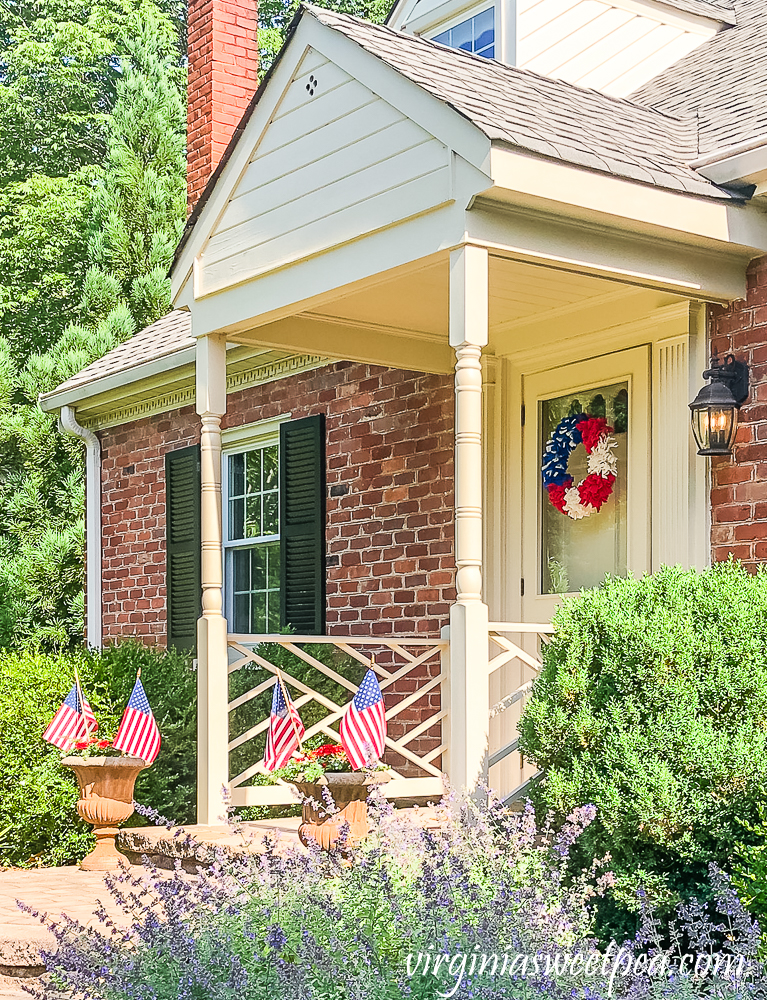 I inherited all of my mother-in-law's material including this fleece.
I love how colorful this looks on our front door.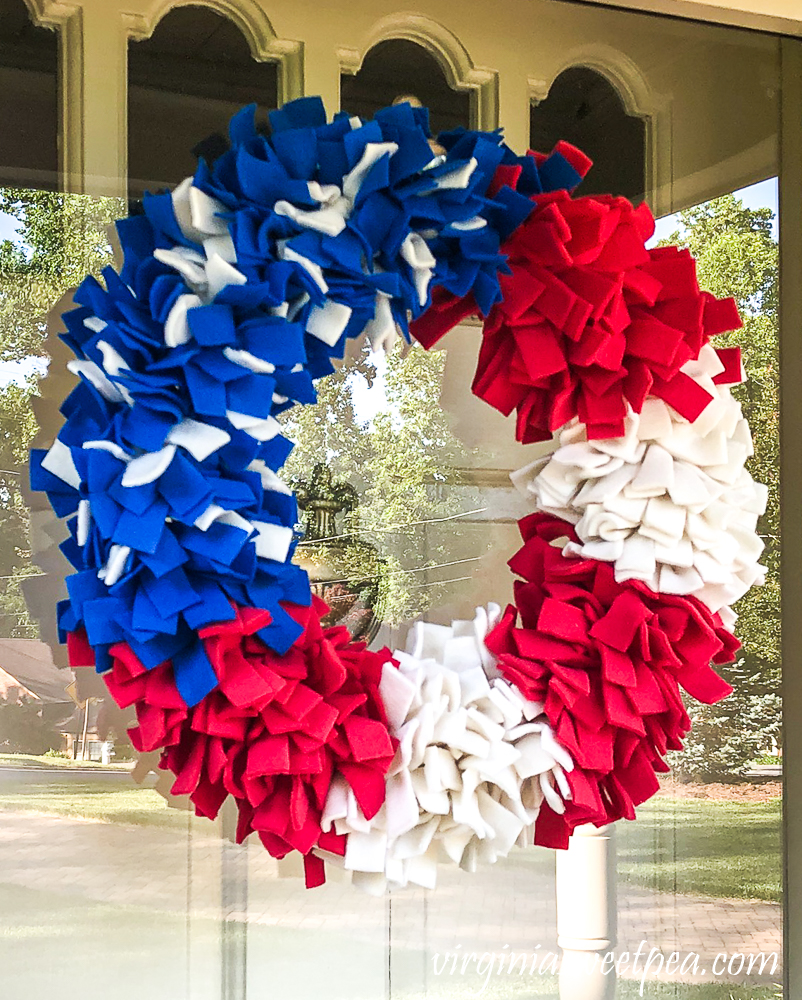 How to Make an Easy Patriotic Wreath
Supplies
16″ wire wreath form
1/2 yard each of red, white, and blue fleece
Rotary cutter, quilter's ruler and cutting mat (Or a ruler and scissors)
Instructions
Cut each color of fleece into 1" x 6" strips.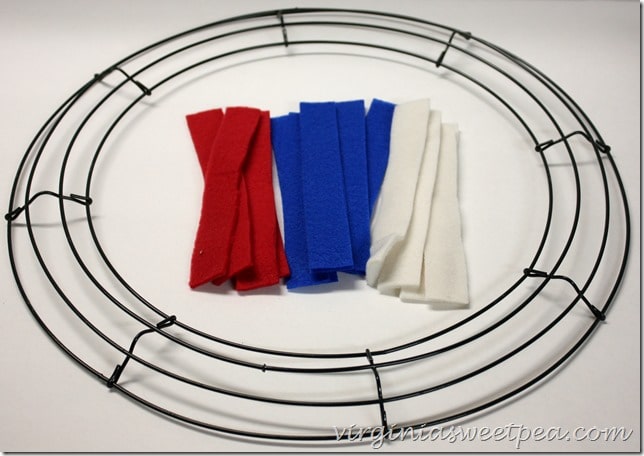 2. The wire wreath is divided into eight segments.
Three segments will be blue with white "stars."
Three segments will be red and two will be white.
Starting with red, tie strips of fleece to the form, one at a time.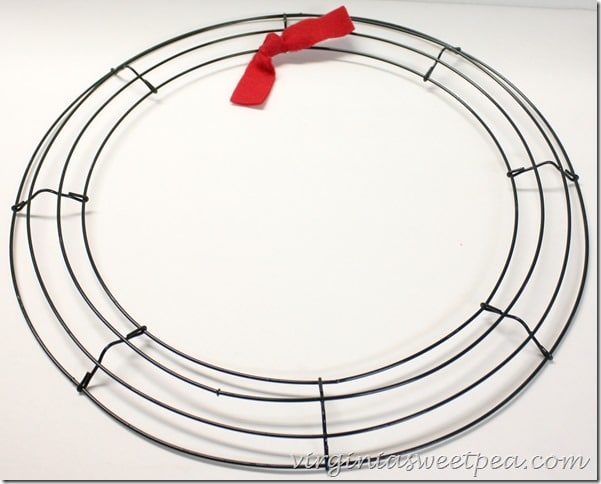 Fill in one section of the wreath with red and the next with white.
Continue until three red and two white sections are filled.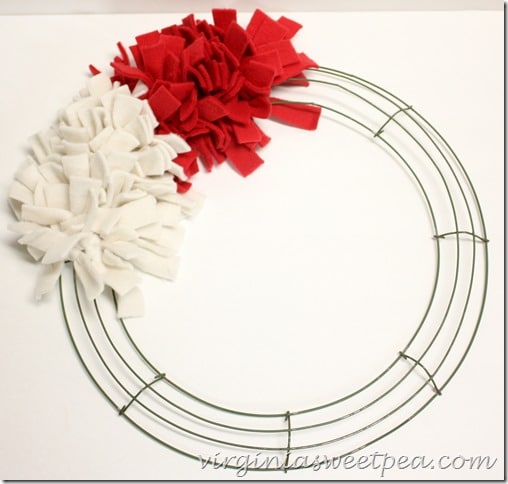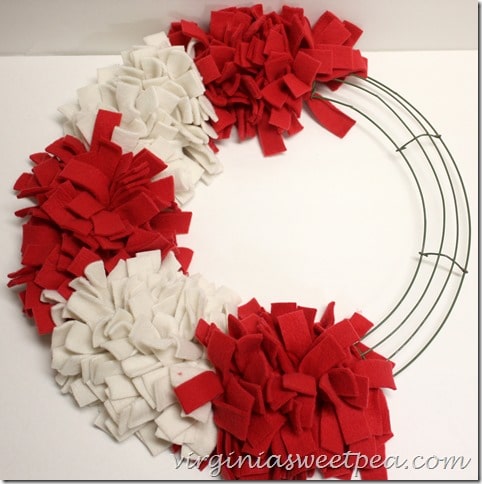 3. The remaining three wreath segments will be blue with white strips added to form stars.
Start by adding four rows of blue to a section.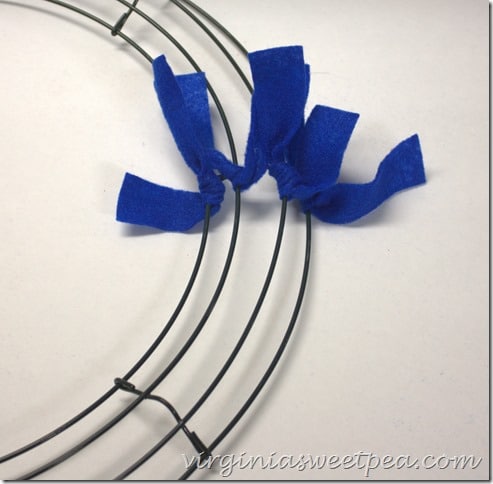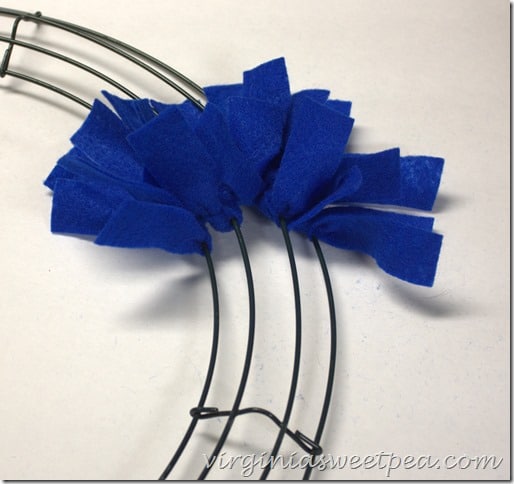 On the fifth row, alternate blue with white strips.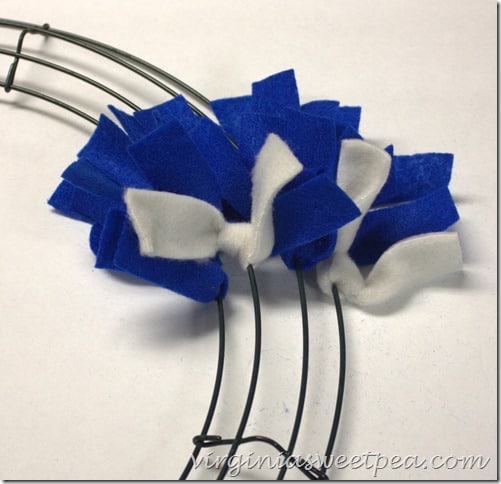 Add two more rows of blue strips.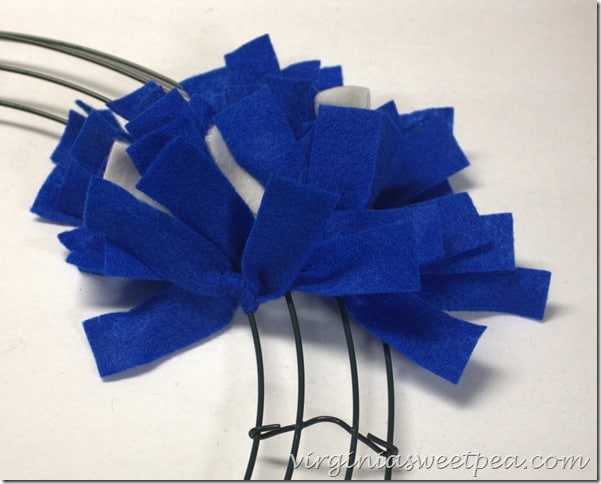 On the next row, alternate white with blue strips.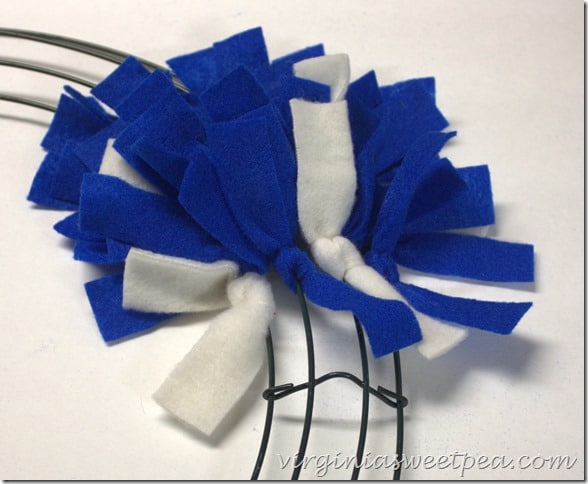 Add two more rows of blue strips.
After that, add a row alternating blue with white strips, then add two rows of blue strips, and then add a row alternating white with blue strips.
Continue with the pattern until the three sections are nearly filled. End the third section with four blue strip rows.
4. Hang your wreath and enjoy!
Our Patriotic Front Porch
Along with the patriotic wreath on our front door, our pots are planted with red and white flowers, and I add flags to the pots.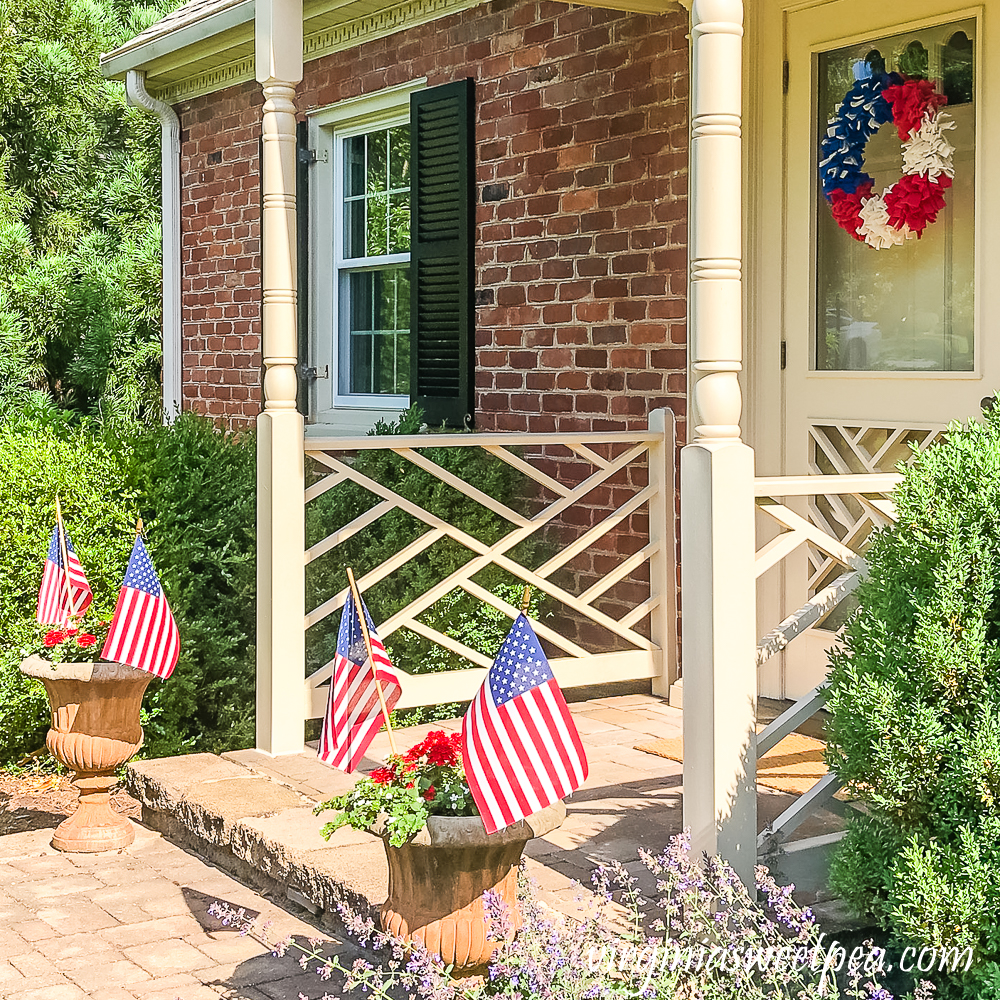 This is an easy craft that makes a big impact!