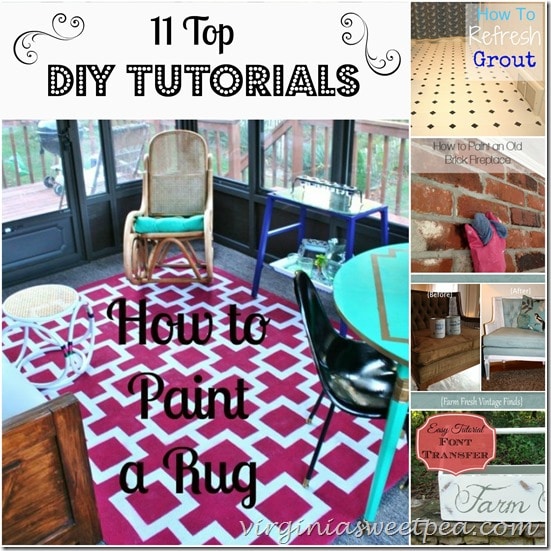 If you on on the east coast, you are probably snowed in like me and may be in need of some DIY inspiration. I asked a few blogging buddies to share their top DIY tutorial and today I'm sharing them with you. At least one is sure to inspire you to start a new project!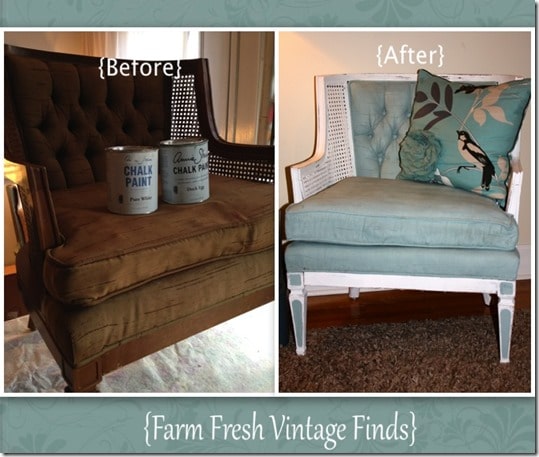 Number one on my list of projects to try is Beth's tutorial that explains how to paint fabric using Annie Sloan Chalk Paint. I have a mid century chair that I recently purchased that I haven't shown you that is a prime candidate for this technique.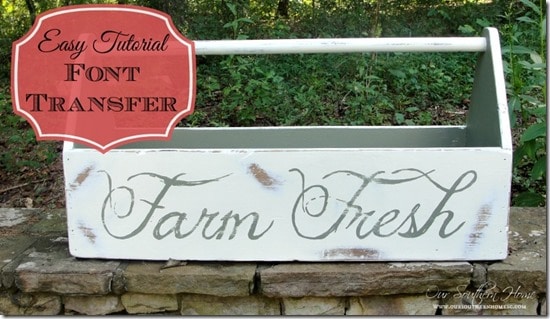 Have you ever wondered how to transfer words to a painted object? Christy makes this process easy with her easy font transfer tutorial and painted tool box. We use one of my dad's old tool boxes similar to Christy's for Sherman's leashes. I'd love to add "Sherman" to the side of mine.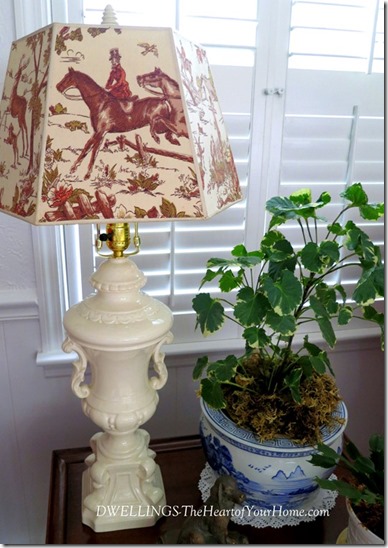 A lamp that I found in a dumpster last summer at the beach is one of my current projects. Cindy's tutorial that explains how to rewire a lamp is going to be very helpful when I get to that stage of my lamp's makeover.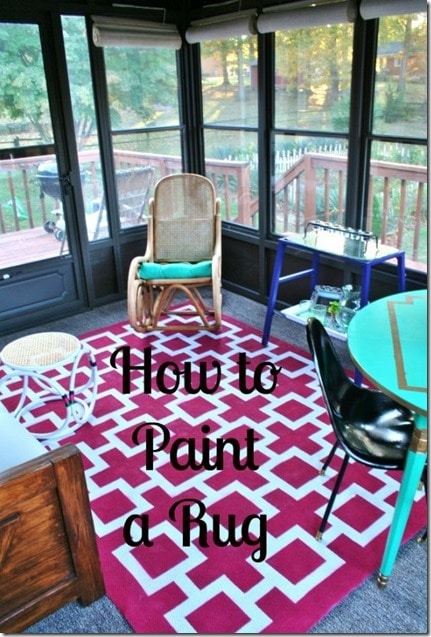 Did you know you can paint an indoor/outdoor rug with a paint sprayer? Megan explains how she did it. One of these days I hope to try this project for myself. Don't you love that pattern and bold pink color?
.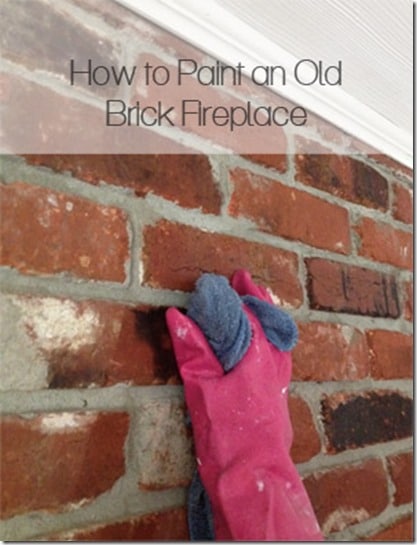 Serena not only tells you how to paint a brick fireplace she has a YouTube video where she walks you through the project. If I ever restore a house with a brick wall that I don't like, this tutorial will come in handy.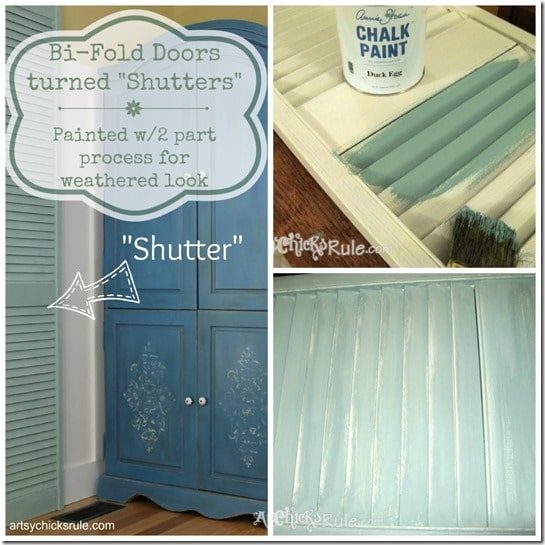 Nancy used old bi-fold closet doors and re-purpose them into weathered shutters. She explains her two part paint process to get the weathered look.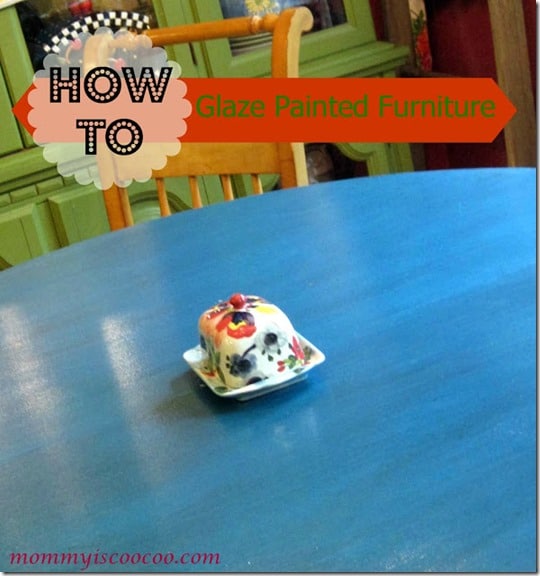 Amanda from Mommy Is CooCoo shares how to glaze painted furniture. I've never used glaze so I appreciate Amanda's helpful hints.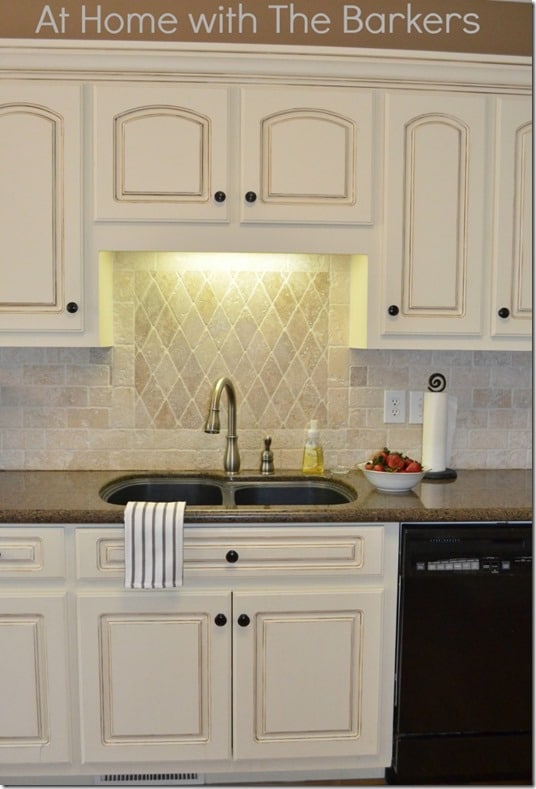 Learn how to paint and glaze cabinets from At Home With The Barkers. Sonya's white cabinets are glazed with brown glaze in the crevices and details. This must have taken a long while to complete!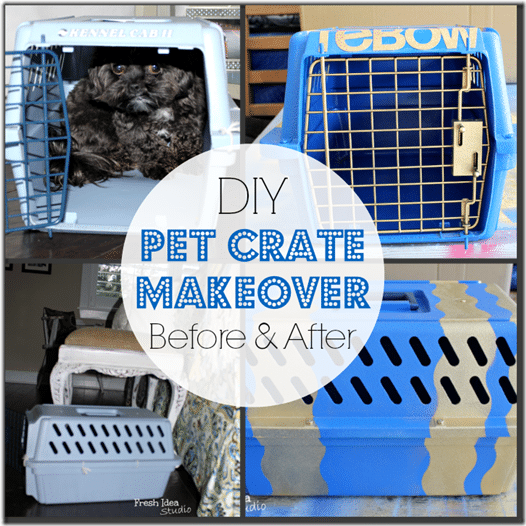 There's no Plain Jane crate for Therese's dog Tebow. Her diy pet crate makeover explains how she personalized Tebow's crate.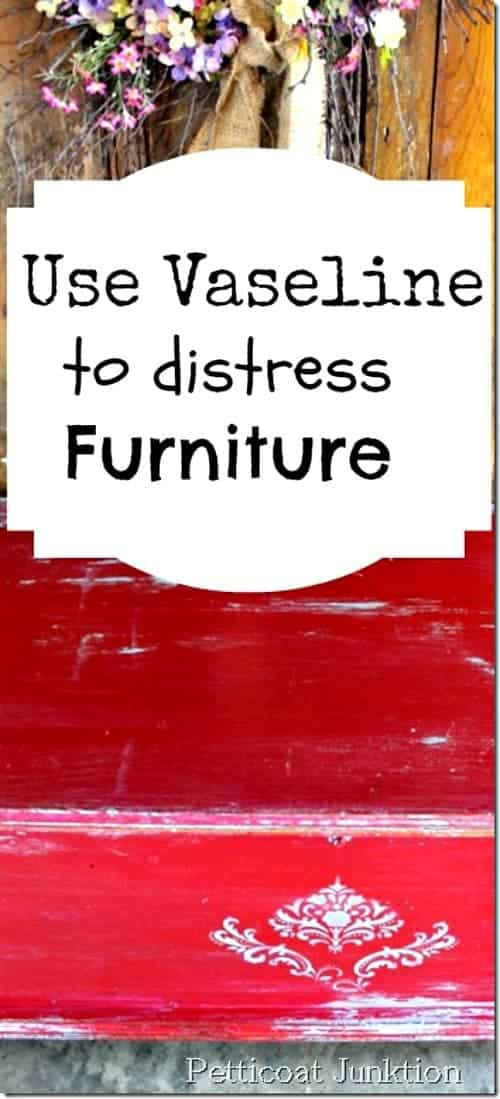 Have you ever wondered how to get that distressed look when you paint a piece of furniture? Kathy explains how she uses vaseline to distress furniture.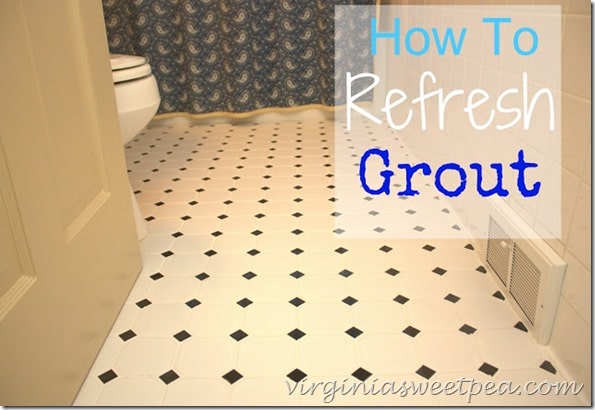 One of my favorite DIY tutorials is how to refresh grout. Our white grout looks like new after I use an easy to apply product that I buy at Lowe's.
Were you inspired? If I wasn't snowed in and not able to get supplies, I'd be painting a chair and rewiring a lamp today. Perhaps I'll get out this weekend and be able to share what I accomplished thanks to these tutorials next week.
I'd love to know if you plan to try any of these projects!
Sharing With: Share It Sunday at Denise Designed