Lamp Makeover (Another Dumpster Find!)
Last summer while I was at the beach, I found a lamp in a dumpster. I liked its shape and size and knew that with a little effort I could give it a new life.
The makeover supplies were purchased early last fall and the lamp has patiently been waiting for its makeover.
It's now February and a recent snowstorm gave me two precious days of freedom from work, enough time for the makeover.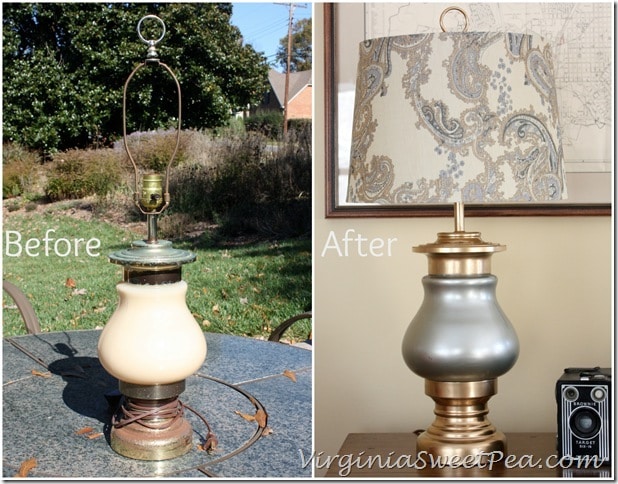 The first thing I did was sand the brass parts of the lamp to remove the rust.
I then taped the painted glass middle of the lamp and painted the top and bottom pieces gold.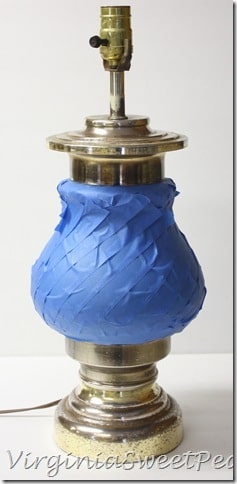 Isn't the gold pretty?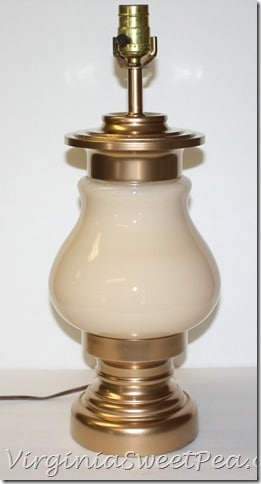 I then put plastic bags over the top and bottom and sprayed the middle part of the lamp silver.
The harp on the lamp probably could have been spray-painted and reused, but rather than do that, I purchased a new one.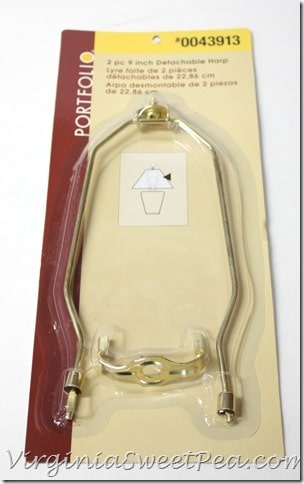 The lamp now has a new home in our family room beside Mr. SP's chair.
This chair is about at the end of its life and he is hoping to get a new one for his birthday in May.
The framed sheet music to the left of Mr. SP's chair is vintage and belonged to family. I never get tired of these fun graphics.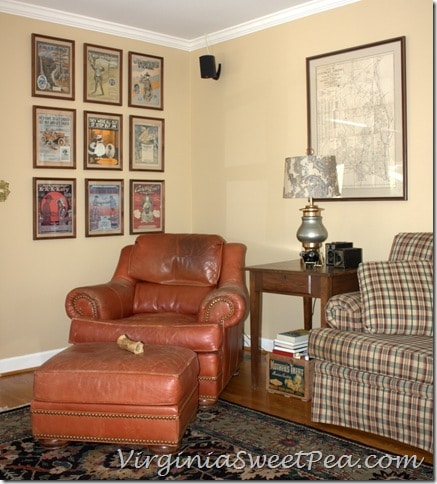 I really am happy with the way this lamp turned out.
I got lucky and found the shade on sale at Lowe's for about $10.
The framed maps are all historical. The one to the left is of Lynchburg and the smaller ones are Civil War sites.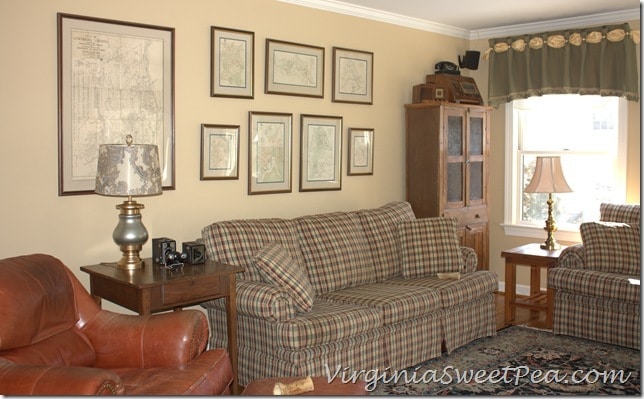 It's amazing what a few coats of paint and a shade can do for a lamp.
I'm always on the lookout for lamps while thrifting and rarely see any that I like. I'm glad that I found this one to save!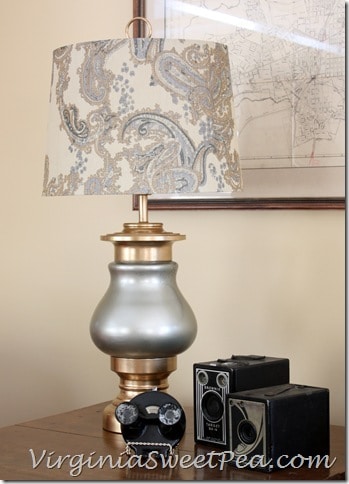 What projects have you been working on lately? I'm super happy to mark this lamp makeover off of my list.