End of Summer Reading List
The calendar says we have a month of summer left, but now that schools have started and Labor Day is quickly approaching, it feels like summer is ending. There is still pool, lake and beach time left, so I thought I'd share an End of Summer Reading List with you.
I'm sharing what I read this summer and what I'm currently reading. I hope you'll find a few books on my list that you would like to read.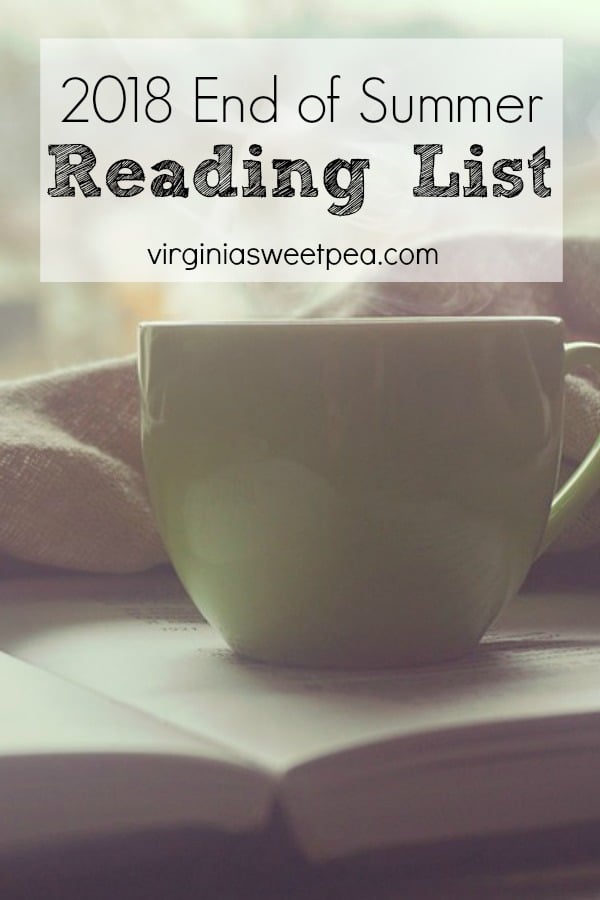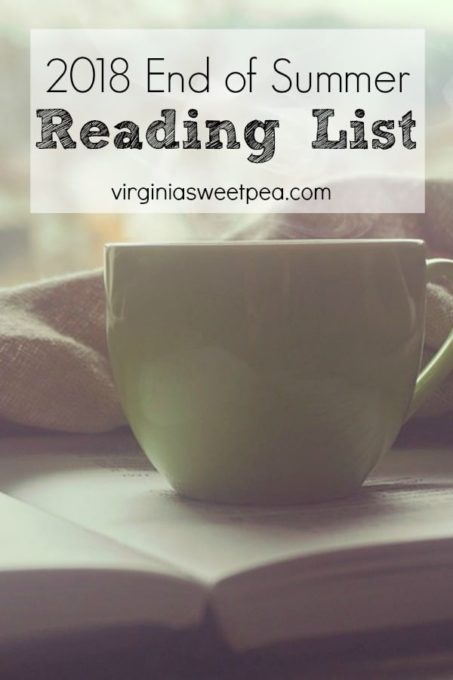 What I Read This Summer
This post contains affiliate links. For full disclosure go here.
Fiction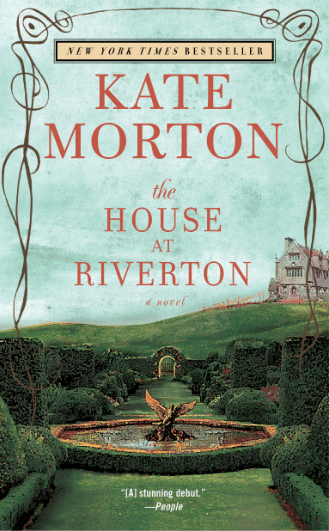 The House at Riverton is a gorgeous debut novel set in England between the wars. Perfect for fans of Downton Abbey, it is the story of an aristocratic family, a house, a mysterious death and a way of life that vanished forever, told in flashback by a woman who witnessed it all and kept a secret for decades.

Grace Bradley went to work at Riverton House as a servant when she was just a girl, before the First World War. For years her life was inextricably tied up with the Hartford family, most particularly the two daughters, Hannah and Emmeline.

In the summer of 1924, at a glittering society party held at the house, a young poet shot himself. The only witnesses were Hannah and Emmeline and only they — and Grace — know the truth.

In 1999, when Grace is ninety-eight years old and living out her last days in a nursing home, she is visited by a young director who is making a film about the events of that summer. She takes Grace back to Riverton House and reawakens her memories. Told in flashback, this is the story of Grace's youth during the last days of Edwardian aristocratic privilege shattered by war, of the vibrant twenties and the changes she witnessed as an entire way of life vanished forever.

The novel is full of secrets — some revealed, others hidden forever, reminiscent of the romantic suspense of Daphne du Maurier. It is also a meditation on memory, the devastation of war and a beautifully rendered window into a fascinating time in history.
I have now read all of Kate Morton's books and I'm anxiously awaiting the October release of her latest novel, The Clockmaker's Daughter. If you like mysteries and historical fiction, you'll love Kate Morton.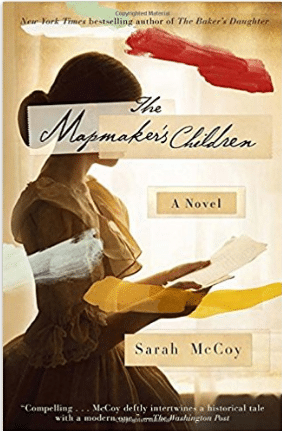 When Sarah Brown, daughter of abolitionist John Brown, realizes that her artistic talents may be able to help save the lives of slaves fleeing north, she becomes one of the Underground Railroad's leading mapmakers, taking her cues from the slave code quilts and hiding her maps within her paintings. She boldly embraces this calling after being told the shocking news that she can't bear children, but as the country steers toward bloody civil war, Sarah faces difficult sacrifices that could put all she loves in peril.

Eden, a modern woman desperate to conceive a child with her husband, moves to an old house in the suburbs and discovers a porcelain head hidden in the root cellar—the remains of an Underground Railroad doll with an extraordinary past of secret messages, danger and deliverance.

Ingeniously plotted to a riveting end, Sarah and Eden's woven lives connect the past to the present, forcing each of them to define courage, family, love, and legacy in a new way.
The book goes back and forth between Civil War and modern times. Sarah McCoy was roommates with my friend when she was a student at Virginia Tech. I discovered Sarah through my friend's Instagram posts. I loved this book and can't wait to read more by Sarah.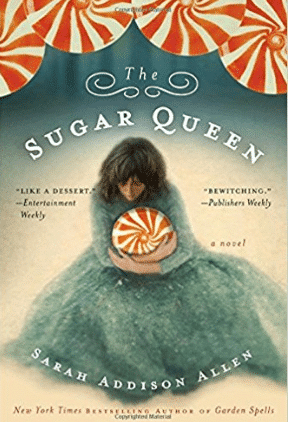 Josey Cirrini is sure of three things: winter is her favorite season, she's a sorry excuse for a Southern belle, and sweets are best eaten in the privacy of her closet. For while Josey has settled into an uneventful life in her mother's house, her one consolation is the stockpile of sugary treats and paperback romances she escapes to each night. . . . Until she finds her closet harboring Della Lee Baker, a local waitress who is one part nemesis—and two parts fairy godmother. With Della Lee's tough love, Josey's narrow existence quickly expands. She even bonds with Chloe Finley, a young woman who is hounded by books that inexplicably appear when she needs them—and who has a close connection to Josey's longtime crush. Soon Josey is living in a world where the color red has startling powers, and passion can make eggs fry in their cartons. And that's just for starters.

Brimming with warmth, wit, and a sprinkling of magic, here is a spellbinding tale of friendship, love—and the enchanting possibilities of every new day.
I discovered this book through another blogger's summer reading list. I liked it so much that I immediately checked out from the library another Sarah Addison Allen book, The Girl Who Chased the Moon. I plan on reading more books by this author this fall and winter.
The Forgotten Room by Karen White, Beatriz Williams and Lauren Willig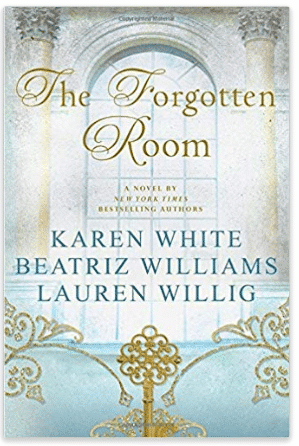 1945: When critically wounded Captain Cooper Ravenel is brought to a private hospital on Manhattan's Upper East Side, young Dr. Kate Schuyler is drawn into a complex mystery that connects three generations of women in her family to a single extraordinary room in a Gilded Age mansion.

Who is the woman in Captain Ravenel's miniature portrait who looks so much like Kate? And why is she wearing the ruby pendant handed down to Kate by her mother? In their pursuit of answers, they find themselves drawn into the turbulent stories of Olive Van Alan, driven in the Gilded Age from riches to rags, who hired out as a servant in the very house her father designed, and Lucy Young, who in the Jazz Age came from Brooklyn to Manhattan seeking the father she had never known. But are Kate and Cooper ready for the secrets that will be revealed in the Forgotten Room?
I loved this book and it made me want to read more of the three authors who wrote it. It jumps between several time periods and is a mystery but not to worry, it all comes together in a satisfying end.

While helping Ruby Wilcox clean up the loft above their shops, China comes upon a box of antique handcrafted lace and old photographs. Following the discovery, she hears a woman humming an old Scottish ballad and smells the delicate scent of lavender.…

Soon, strange happenings start to occur in Thyme and Seasons. When a customer sees a mysterious woman picking flowers nearby and then suddenly disappearing, China must finally admit what Ruby has always known—their building is haunted. But by whom?

As China investigates, the tragic story of a woman in one of the old photographs unfolds. China delves into the century-old mystery and realizes that solving it could have unimaginable repercussions in the here and now.
I've read every novel in this series and I was thrilled to find the latest on the shelf at the library. This was a particularly good story and I enjoyed learning which herbs women used to use for contraceptives. Did you know that Queen Anne's Lace seeds had that use??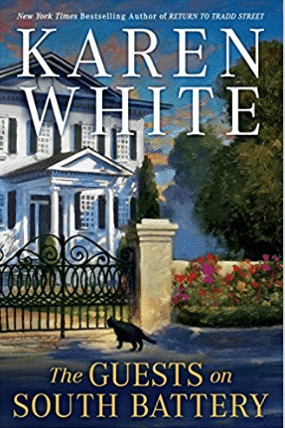 With her extended maternity leave at its end, Melanie Trenholm is less than thrilled to leave her new husband and beautiful twins to return to work, especially when she's awoken by a phone call with no voice on the other end—and the uneasy feeling that the ghostly apparitions that have stayed silent for more than a year are about to invade her life once more.

But her return to the realty office goes better than she could have hoped, with a new client eager to sell the home she recently inherited on South Battery. Most would treasure living in one of the grandest old homes in the famous historic district of Charleston, but Jayne Smith would rather sell hers as soon as possible, guaranteeing Melanie a quick commission.

Despite her stroke of luck, Melanie can't deny that spirits—both malevolent and benign—have started to show themselves to her again. One is shrouded from sight, but appears whenever Jayne is near. Another arrives when an old cistern is discovered in Melanie's backyard on Tradd Street.

Melanie knows nothing good can come from unearthing the past. But some secrets refuse to stay buried….
I didn't realize until I was well into this book that it is the latest in the Tradd Street series by Karen White. No worries, I still enjoyed it immensely and now I am looking forward to reading the others.
Non-Fiction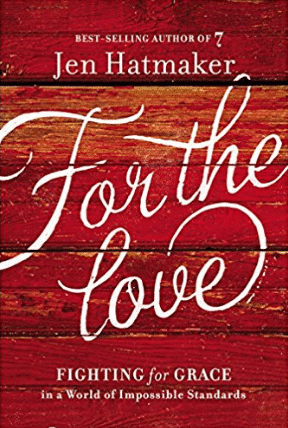 Best-selling author Jen Hatmaker is convinced life can be lovely and fun and courageous and kind. She reveals with humor and style how Jesus' embarrassing grace is the key to dealing with life's biggest challenge: people. The majority of our joys, struggles, thrills, and heartbreaks relate to people, beginning with ourselves and then the people we came from, married, birthed, live by, go to church with, don't like, don't understand, fear, compare ourselves to, and judge. Jen knows how the squeeze of this life can make us competitive and judgmental, how we can lose love for others and then for ourselves. She reveals how to:

Break free of guilt and shame by dismantling the unattainable Pinterest life.
Learn to engage our culture's controversial issues with a grace-first approach.
Be liberated to love and release the burden of always being right.
Identify the tools you already have to develop real-life, all-in, know-my-junk-but-love-me-anyway friendships.
Escape our impossible standards for parenting and marriage by accepting the standard of "mostly good."
Laugh your butt off.

In this raucous ride to freedom for modern women, Jen Hatmaker bares the refreshing wisdom, wry humor, no-nonsense faith, liberating insight, and fearless honesty that have made her beloved by women worldwide.
A friend gave me this book in July when I was suffering from depression, panic attacks and anxiety. I read it cover to cover in a matter of days.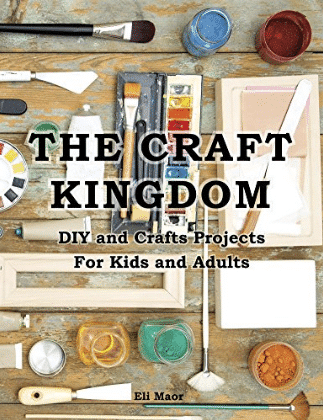 If you are looking for simple crafts to complete, this book is filled with easy-to-do ideas. I recently spent the day with a 13 year old friend and had her mark a few ideas from the book that she wanted to try. We made marbled Christmas ornaments with fingernail polish and glittered stationary using craft punches.
What I'm Reading Right Now
Non-Fiction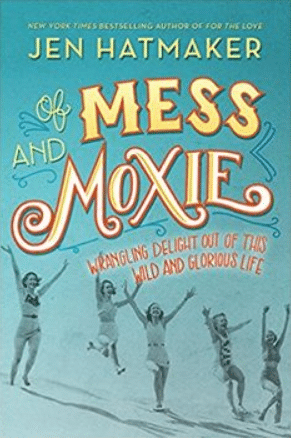 In this highly anticipated new book, beloved author Jen Hatmaker parlays her own triumphs and tragedies into a sigh of relief for all normal, fierce women everywhere. Whether it's the time she drove to the wrong city for a fourth-grade field trip ("Why are we in San Antonio?") or the way she learned to forgive (God was super clear: Pray for this person every day, which was the meanest thing He ever said to me. I was furious.), she offers a reminder to those of us who sometimes hide in the car eating crackers that we do have the moxie to get back up and get back out. We can choose to live undaunted "in the moment" no matter what the moments hold, and lead vibrant, courageous, grace-filled lives.
I am plowing through this book. Jen speaks to my heart and I have loved every page of this book that I've read. My good friend is teaching this book to her Sunday School class.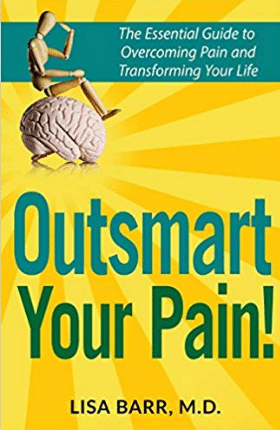 Dr. Lisa Barr treated me for a pelvic dysfunction seven years ago and I recently saw her twice in July for the same problem that I've been suffering with for a year. Dr. Barr treated me and recommended that I read her book. I'm half-way through it and I can't tell you how much of it I've highlighted, circled, or drew arrows to passages. I like it so much that I bought a copy for both a friend and my local physical therapist. If you suffer from pain, I highly recommend this book.
Fiction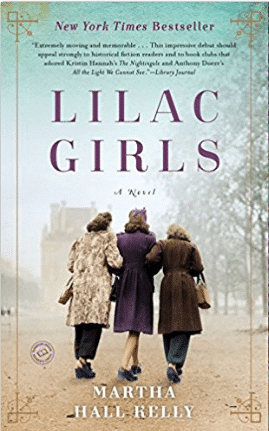 New York socialite Caroline Ferriday has her hands full with her post at the French consulate and a new love on the horizon. But Caroline's world is forever changed when Hitler's army invades Poland in September 1939—and then sets its sights on France.

An ocean away from Caroline, Kasia Kuzmerick, a Polish teenager, senses her carefree youth disappearing as she is drawn deeper into her role as courier for the underground resistance movement. In a tense atmosphere of watchful eyes and suspecting neighbors, one false move can have dire consequences.

For the ambitious young German doctor, Herta Oberheuser, an ad for a government medical position seems her ticket out of a desolate life. Once hired, though, she finds herself trapped in a male-dominated realm of Nazi secrets and power.

The lives of these three women are set on a collision course when the unthinkable happens and Kasia is sent to Ravensbrück, the notorious Nazi concentration camp for women. Their stories cross continents—from New York to Paris, Germany, and Poland—as Caroline and Kasia strive to bring justice to those whom history has forgotten.
I ran into a friend's mom at Sam's Club when I was perusing their book selection. My friend's mom recommended this book and I found it at my local library. This was a recent library book club selection so there were many copies available on the shelf. I love books that are historic where I learn something about history and enjoy a good story at the same time.
More Reading Lists
For more book ideas, check out my other reading lists.