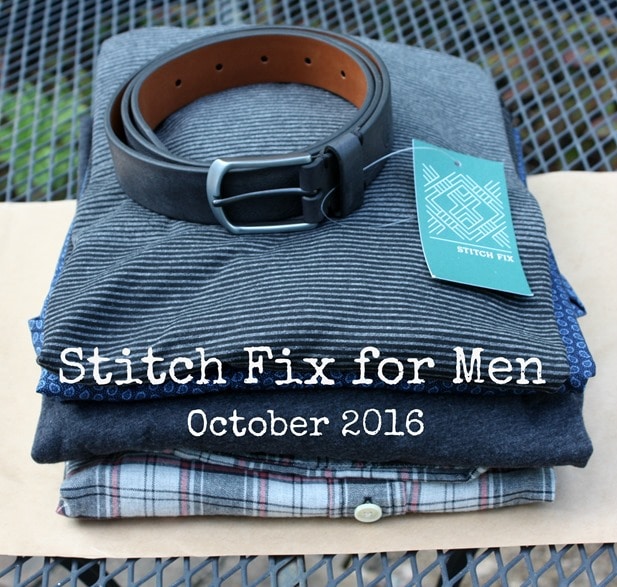 Stitch Fix links in this post are affiliate. If you order a Stitch Fix box using my affiliate link, I receive a small commission.
If you are a regular here, then you know that I love getting my monthly Stitch Fix box. In fact, my October box was my 40th! When I heard that Stitch Fix was branching out to men, I thought it would be fun to order a box for my husband.
Here he is with our dog, Sherman.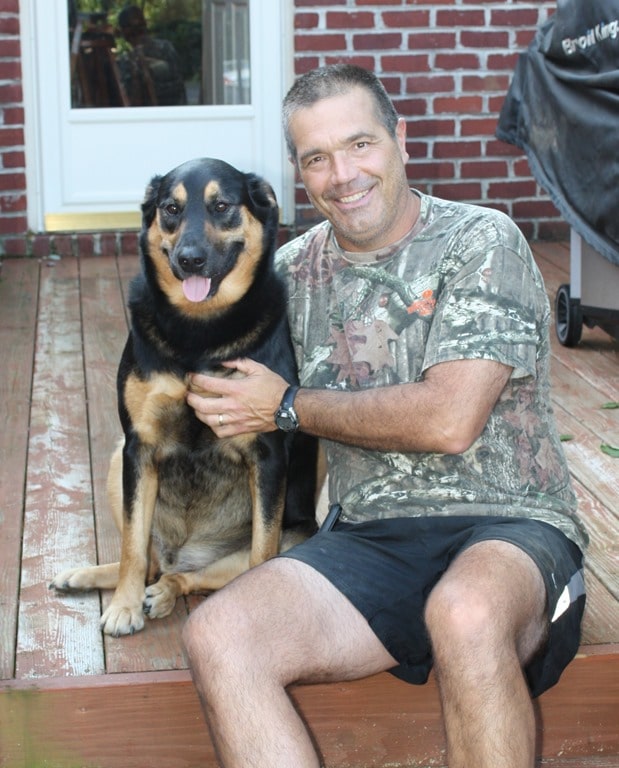 Mr. SP dresses nicely for work wearing dress pants and a shirt and tie nearly every day. On the weekends his dress is very casual, suitable for dog walking, boat driving, or DIY. His outfit here is typical: Walmart shirt and running shorts. His clothing is a mix of Jos. A. Bank, Sam's Club, Duluth Trading, and Riverside Runners (a local running store). T-shirts are a weekend staple.
I thought it would be both interesting and fun to see what a stylist might send to Mr. SP. Mr. SP was not at all interested in the Stitch Fix process, so I filled out his style profile and requested that his stylist send him work appropriate clothes and casual clothes that were conservative.
When his Stitch Fix box arrived, I was excited to see what was inside and I think that he may have been as well since I talked so much about it.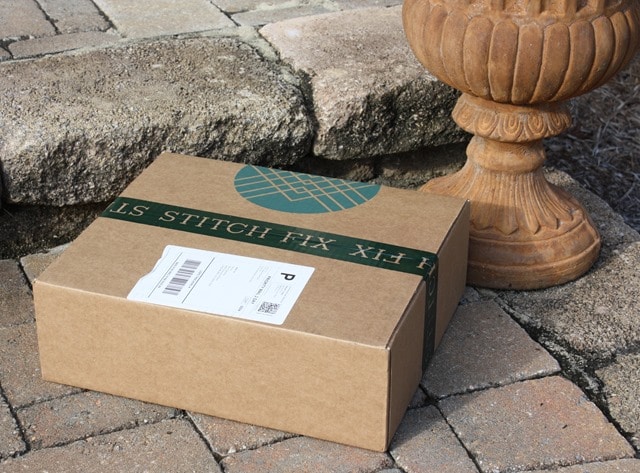 My clothing from Stitch Fix comes wrapped in white tissue paper and I noticed that the men's version is wrapped in brown paper. Note that like the woman's service, the men's version also comes with a postage paid return envelope. Men also have three days to try on the clothes and to decide what to keep and what to return.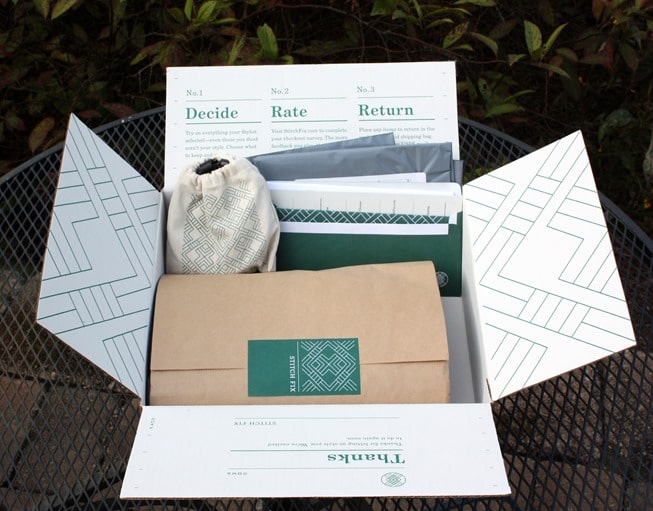 If you are wondering why Mr. SP is examining his box outdoors, he was in the middle of working on our deck when I decided to open his box. If you look behind him, you can see that he replaced the boards on top of our deck. They used to be 2×4's and now they are 6" decking.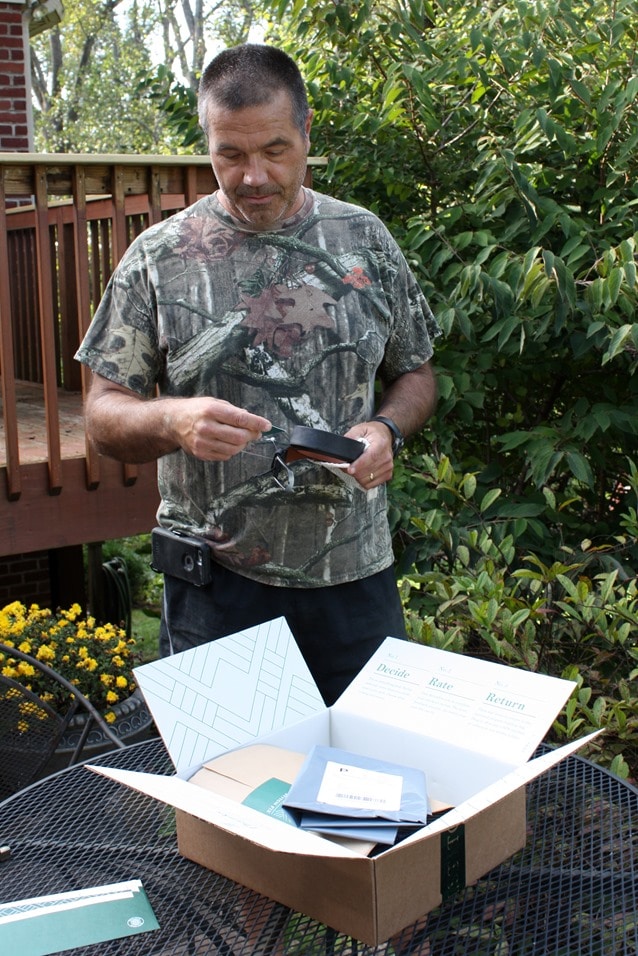 Stitch Fix for Men includes a style card and five items just like the woman's version. Mr. SP received four shirts and a belt.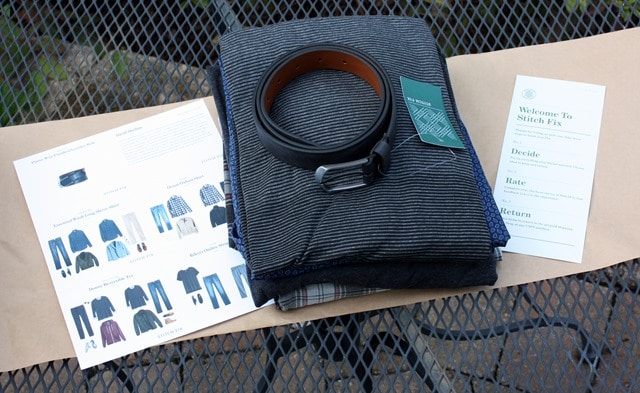 Let's look at the details of Mr. SP's first Fix!
Boconi Pismo Wax Finished Leather Belt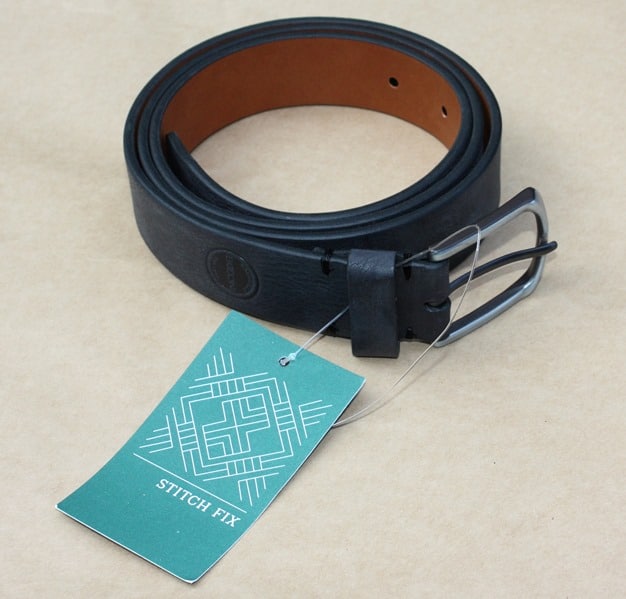 A black belt is something that every guy needs in his wardrobe. Mr. SP already owns a Duluth Trading Lifetime Belt in black, so he really had no use for this belt. Even though this belt was Mr. SP's normal size, it was too small. The wax finish was interesting, a look that I had not seen. Mr. SP and I recommend a Duluth Trading belt which is thicker and a better quality of leather.
Grayers Orson Oxford Shirt
I knew that this was a keeper when I first saw it. The colors are what Mr. SP likes as is the plaid and conservative button down style. Mr. SP wore this to work last Friday and I predict that it will be worn a lot this fall and winter.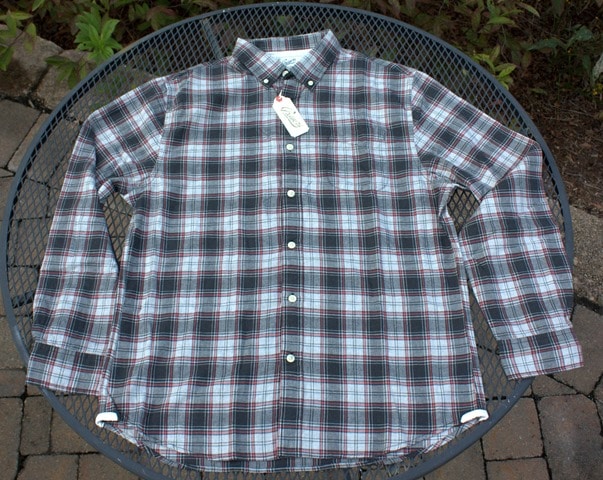 Hawker Rye Essential Wash Long Sleeve Shirt
This is the style of shirt that Mr. SP likes for work but he wasn't sure that he liked the paisley pattern.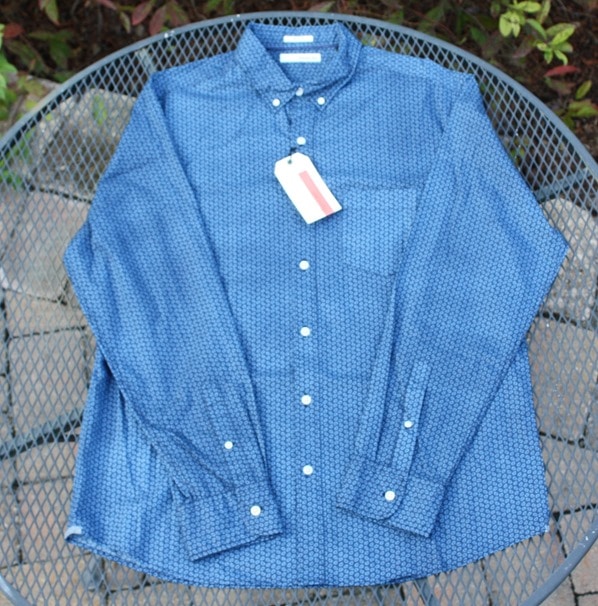 At first Mr. SP thought that the pattern was too much, but after he tried this shirt on, he realized that he liked it. Stitch Fix encourages you to try on each item of clothing, even if you think you don't like it. Had Mr. SP not tried this on, it definitely would have been sent back because he didn't think that he liked it.
I was happy when he decided that this shirt was a keeper. It will definitely be the least conservative work shirt that he owns!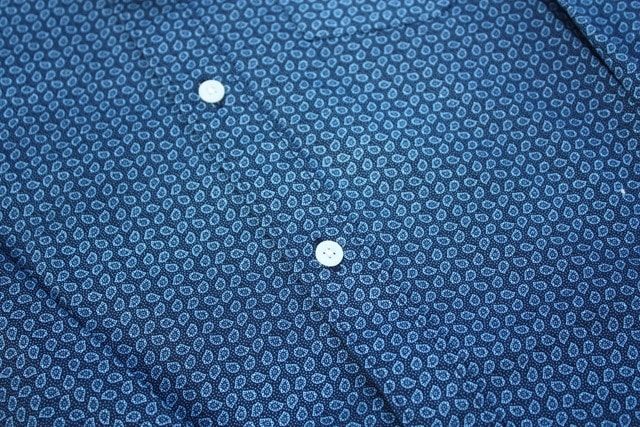 Tailor Vintage Donny Reversible Tee
This shirt was butter soft and I liked that it was edged in the reverse color. Mr. SP wasn't exactly crazy about it but he tried it on and found it "only ok". Had it been a few inches longer, he may have kept it.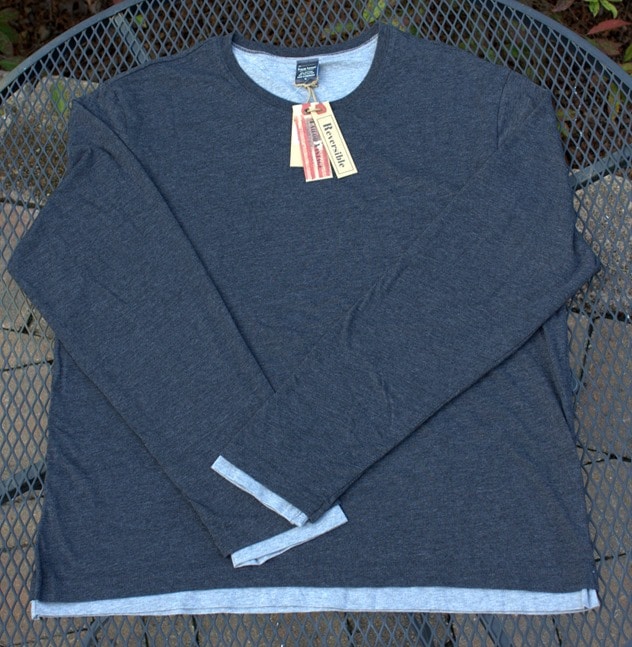 Howe Rikers Ombre Stripe Tee
We both knew that this was a no when we first saw it. The main thing that both of us didn't like about this shirt was the neckline. Had it had a normal t-shirt neckline, then it might have been upgraded to the "maybe" status. Overall we both thought that this style was too young for Mr. SP. If you are wondering, he is 53.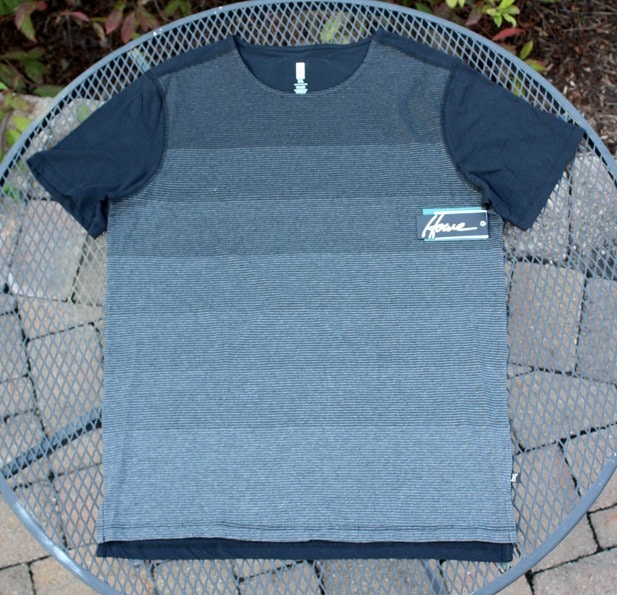 In Summary
Boconi Pismo Wax Finished Leather Belt – $38 – Returned
Grayers Orson Oxford Shirt – $88 – Kept
Hawker Rye Essential Wash Long Sleeve Shirt – $58 – Kept
Tailor Vintage Donny Reversible Tee – $59 – Returned
Howe Rikers Ombre Stripe Tee – $46 – Returned
Are you wondering if Mr. SP will get another Stitch Fix box? He sure is! I've signed him up to receive another box next month.
It was fun to see what his stylist (Erika this month) sent for him and I look forward to what he may receive next month.
If there's a guy in your life who might enjoy Stitch Fix, why not give it a try? Mr. SP did and now he has two new shirts to wear to work!