And Then There Were Three :: Our New Family Addition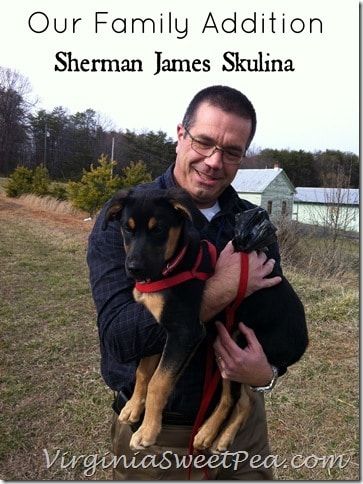 We are now a family of three! On Saturday we adopted a puppy from the Campbell County Humane Society. I've never been a dog person and I'm adapting quite well to our new housemate.
Mr. SP grew up with dogs and has wanted a German Shepard for as long as I've known him. We met when Mr. SP was 29 and I promised him that he could have a dog when he turned 35 thinking that 35 was a long, long, time away. Needless to say, I reneged on my promise and we remained without a dog until Saturday. What brought about my change of heart? Mr. SP turns 50 on April 8 and I couldn't think of a present he would want more, so Sherman James came into our lives.
We found Sherman online and looked at his picture over and over. We met him on Friday night and found out on Saturday morning that we'd been selected to adopt him.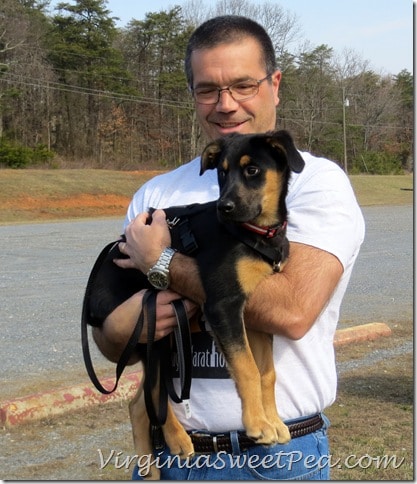 I was at tennis when Mr. SP and his dad picked Sherman up, so he came to see me after I played.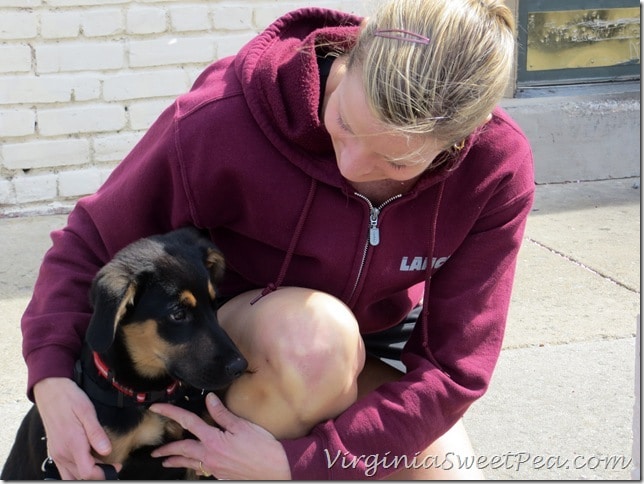 He doesn't sit still for long but he did take time to pose with me for this shot .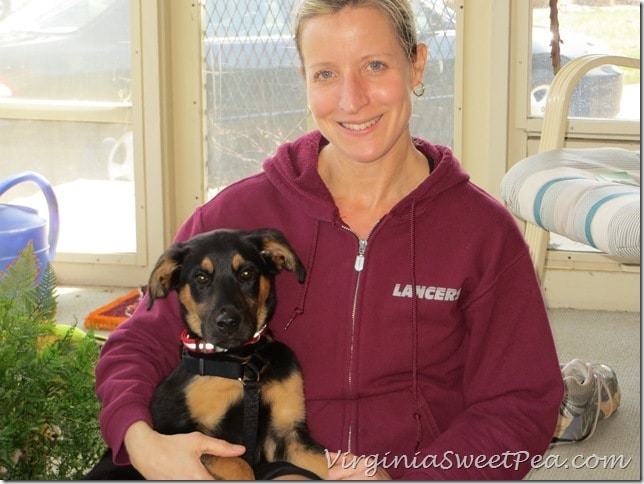 By Saturday night he was worn out and took several naps before bedtime.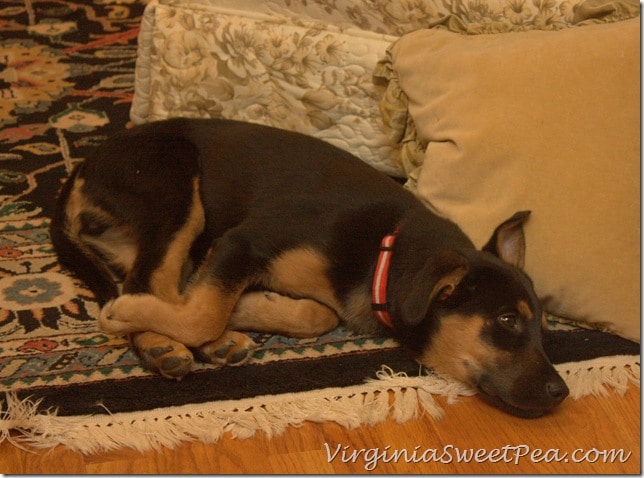 Sherman loves to walk and when he gets old enough he is sure to be a good running companion.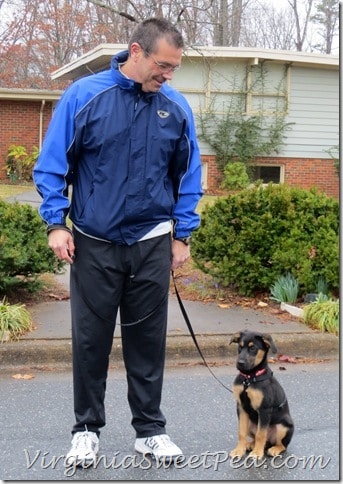 Sherman has already made friends with a few dogs in the neighborhood including Simba.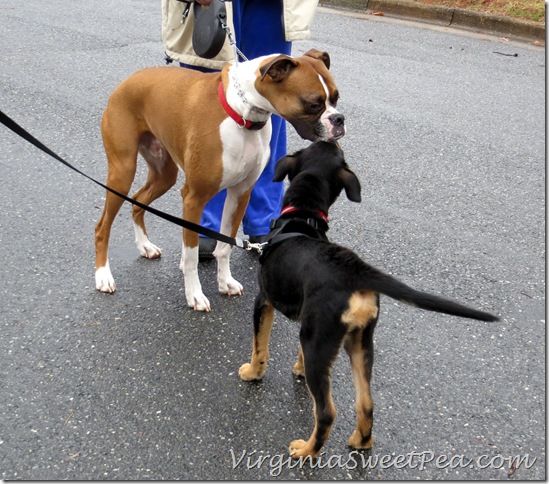 Sherman likes to visit with Mr. SP's dad and has already found a napping spot at his house.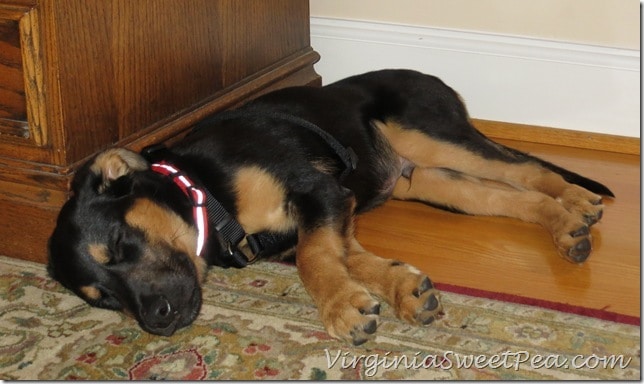 Sherman has brought big changes to our lives and so far we are enjoying every minute of owning him.