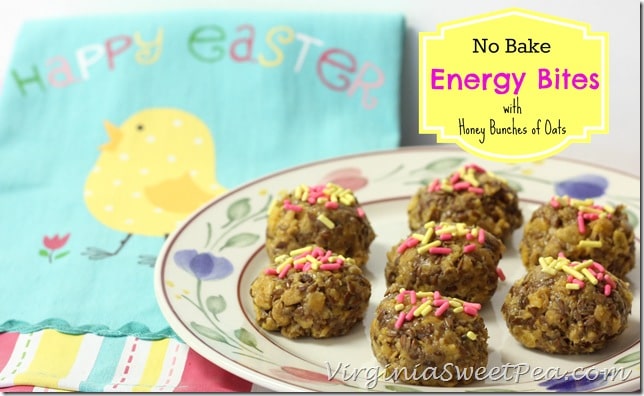 Are you a cereal lover? I am and I come by it honestly.
My mom and I both could eat cereal for every meal and be happy as clams. Not only is cereal good for breakfast (or dinner in my case on occasion), it also is great for making tasty treats.
No Bake Energy bites made with Honey Bunches of Oats, flax seed, peanut butter, honey, and vanilla are a tasty treat and they contain ingredients that are good for you.
If you are an athlete or have a child who plays sports, this treat would be a good pick-me-up during a sporting event or an energy replacer after the game is over.
Making No Bake Energy Bites with Honey Bunches of Oats is quick and easy.
Start by lightly crushing enough Honey Bunches of Oats to equal one cup.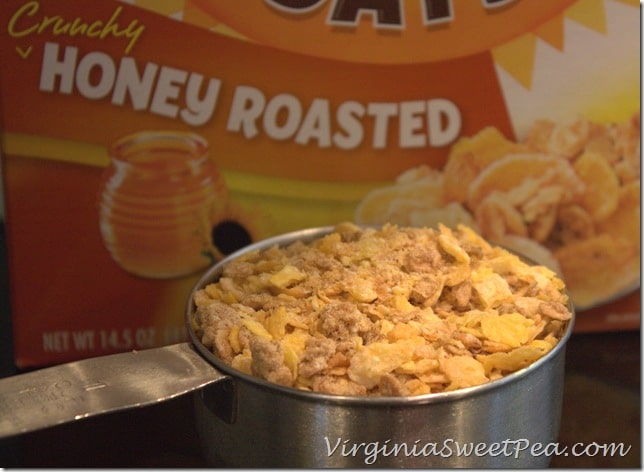 In a large bowl combine:
1 cup crushed Honey Bunches of Oats
1/2 cup peanut butter
1/2 cup flax seeds
1/3 cup honey
1 tsp. vanilla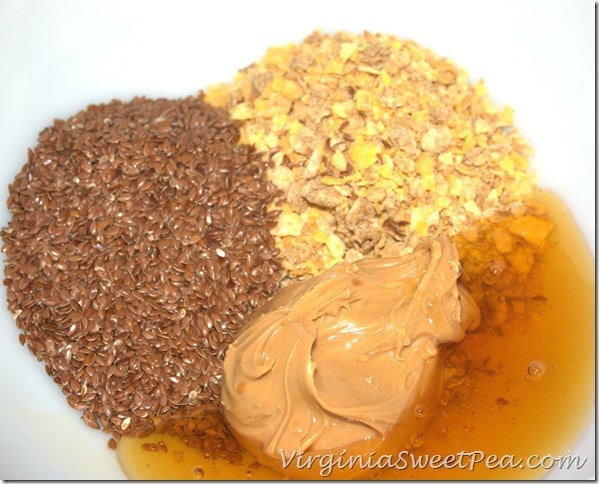 Stir ingredients until they are well mixed.
Roll into small balls and place on a cookie sheet.
If the mixture is too sticky to handle, refrigerate for 20 minutes before rolling into balls.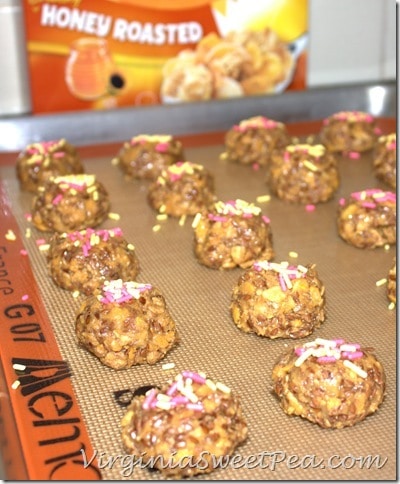 Since it is spring and Easter is on the way, I added sprinkles in yellow and pink to give my No Bake Energy Bites a festive touch.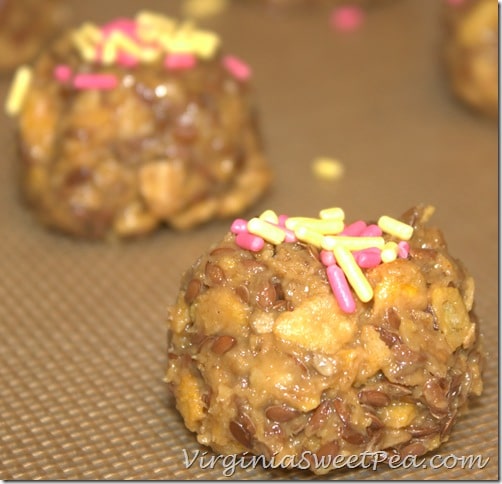 Place the cookie sheet into the refrigerator until the No Bake Energy Bites are firm.
Transfer into a container for easy transport to your next sporting event. Don't be surprised if you find yourself making batch after batch of these yummy cookies!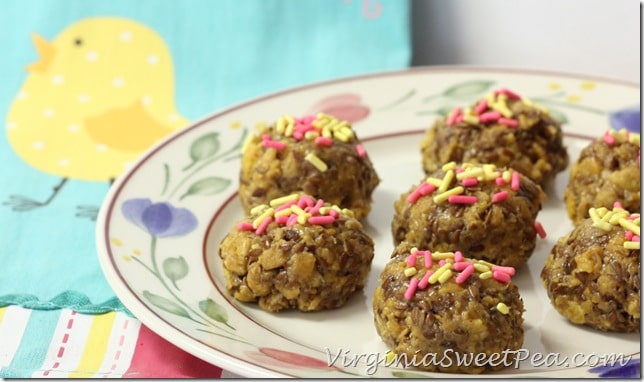 No Bake Energy Bites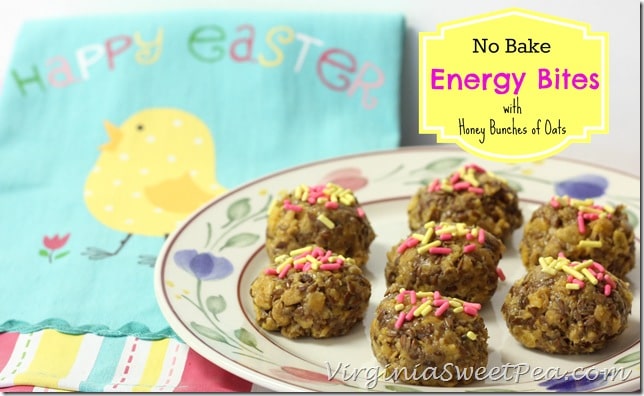 Ingredients
1 cup crushed Honey Bunches of Oats cereal
1/2 cup peanut butter
1/2 cup flaxseed
1/3 cup honey
1 tsp vanilla
Instructions
Combine ingredients in a large bowl.
Refrigerate 20 min, if desired, and roll into small balls. Add sprinkles for a festive touch.
Refrigerate cookies to allow them to firm up.
Cookies can be stored at room temperature but if it it hot, I recommend keeping them in the refrigerator.