No Bake Peanut Butter Pretzel Squares
For years I have made my grandmother's recipe for Peanut Butter Bars that taste like a Reese's Cup. This recipe is a family favorite! Recently I tried a variation that uses pretzel crumbs in the crust instead of graham cracker crumbs and it is a winner. No Bake Peanut Butter Pretzel Squares are destined to become a new favorite dessert at my house.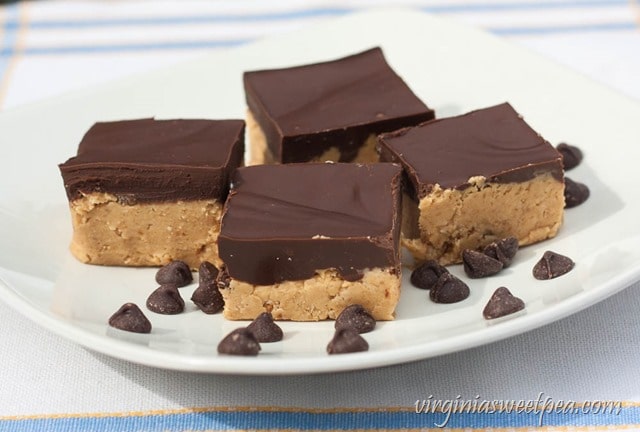 No Bake Peanut Butter Pretzel Squares
The crust of this no-bake dessert is made from pretzels ground into fine crumbs, butter, powdered sugar, and peanut butter.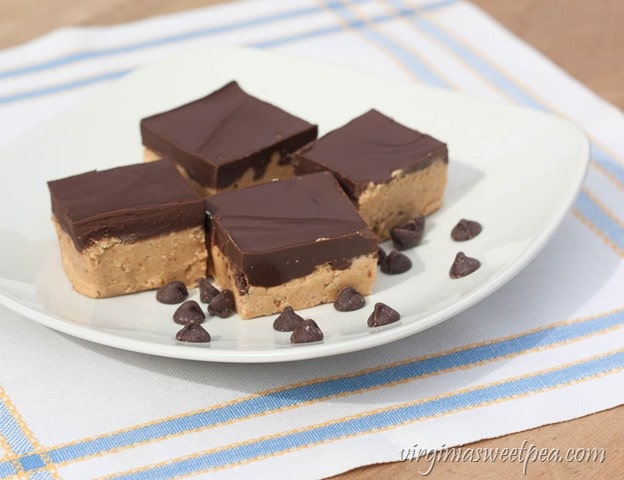 My grandmother's recipe is topped with melted chocolate chips. This version has peanut butter melted into the chocolate chips. Yum!
Truth be told, Granny's recipe actually came from Southern Living Magazine in the 1980s. I know because Granny noted it on her recipe card.
When I was a college student at Virginia Tech in Blacksburg, Virginia, my grandmother lived just over the mountain in Giles County. Giles County is home of Mountain Lake where some of Dirty Dancing was filmed, but I digress.
When I visited Granny in college, she would send a large plate filled with this treat home with me to share with friends in my dorm. As you can imagine, my friends liked it when I visited Granny.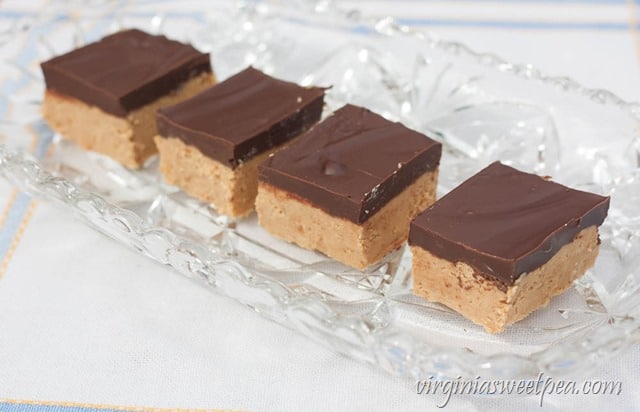 This recipe is quick to put together and after 30 minutes in the refrigerator is ready to slice and eat.
Every Christmas, this is a treat that I prepare to share with neighbors. We make plates of cookies and deliver them to all of our neighbors in the days leading up to Christmas. This is a treat that always gets rave reviews.
The recipe directions call for using a 9"x9" pan. My pan was 8"x8" making my bars extra thick.
Yield: 16
No Bake Peanut Butter Pretzel Pretzel Squares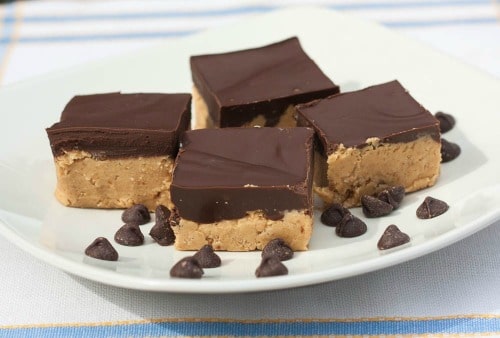 This no-bake cookie bar's combination of pretzel crumbs, chocolate, and peanut butter is a salty and sweet winner!
Ingredients
2 cups thin pretzel sticks
3/4 cups (1 1/2 sticks) salted butter, melted
1 1/2 cups powdered sugar
1 1/4 cups smooth peanut butter
1 1/2 cups milk chocolate chips
Instructions
In a food processor, pulse the pretzels into fine crumbs, about 2 minutes.
In a medium bowl, mix together the pretzel crumbs, melted butter, powdered sugar, and 1 cup of the peanut butter until fully combined. Press evenly into the bottom of a 9 x 9-inch pan. (I used 8 x 8-inch and it worked fine.)
In a medium bowl, melt the remaining 1/4 cup of peanut butter and the chocolate chips together in 30-second intervals, stirring in between. When the mixture is smooth, spread it over the peanut butter-pretzel layer.
Refrigerate for at least 30 minutes before cutting into squares
Recommended Products
As an Amazon Associate and member of other affiliate programs, I earn from qualifying purchases.
My husband's comment after trying this recipe was "Outstanding." You can bet that I'll be making these again!