It won't be long before we'll all be baking for Christmas. A cookie that I make nearly every Christmas is a Gingersnap whose recipe I got from a friend back in 2003.
I'd like to call this the best ever Gingersnap cookie, but my grandmother baked those and I don't have her recipe, so I'll call these Really Good Gingersnaps. They really are good. So good that I have trouble eating just one.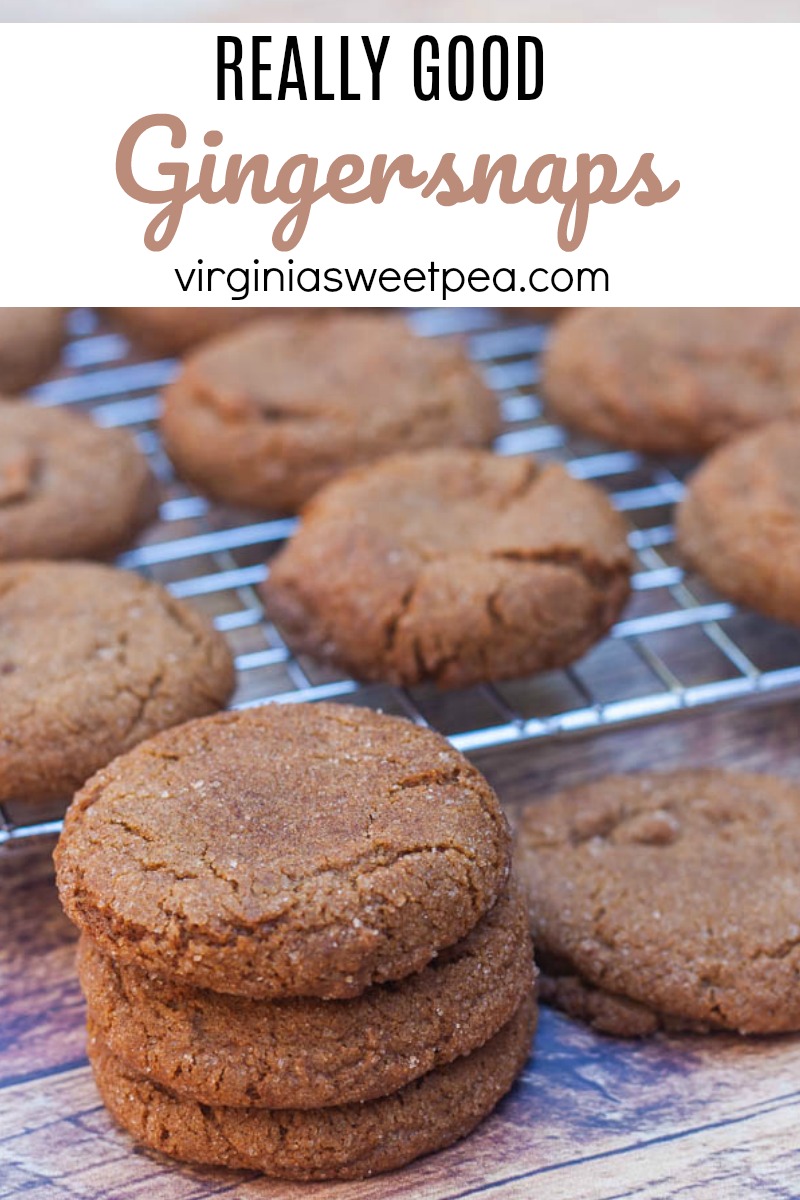 I'm sharing my Really Good Gingersnaps as part of Cookie Week hosted by Maryann of Domestically Speaking. You'll find links to all of the cookies shared this week at the end of this post.
Really Good Gingersnaps
I love making this gingersnap cookie every year at Christmas. Gingersnaps are good any time, but for some reason I think of them as a Christmas cookie, probably because they were one of many cookies that my grandmother shared with us each year at Christmas.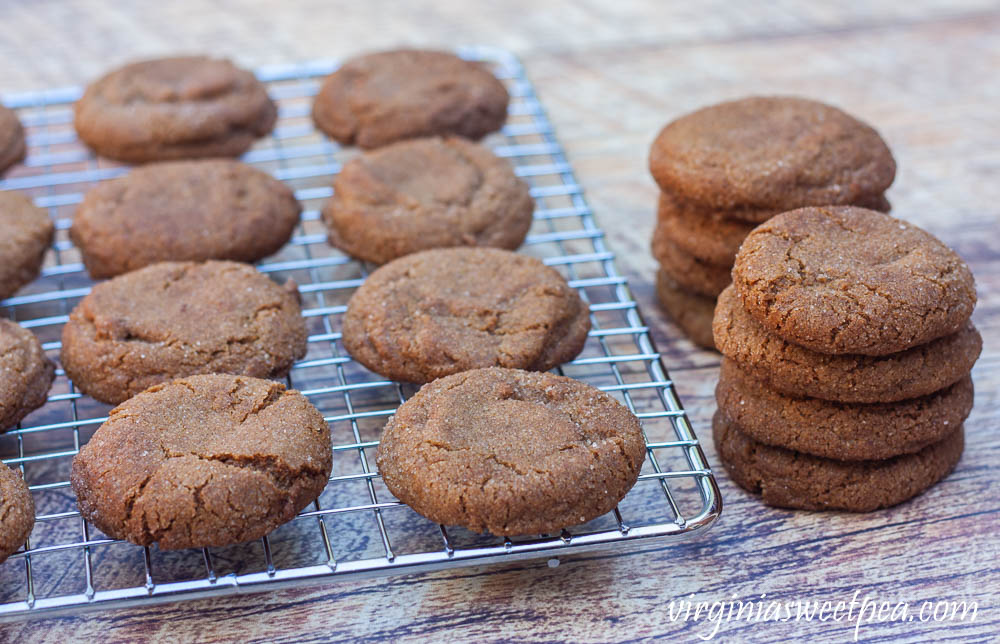 This gingersnap cookie recipe produces a cookie that is crisp on the outside with a soft and chewy middle.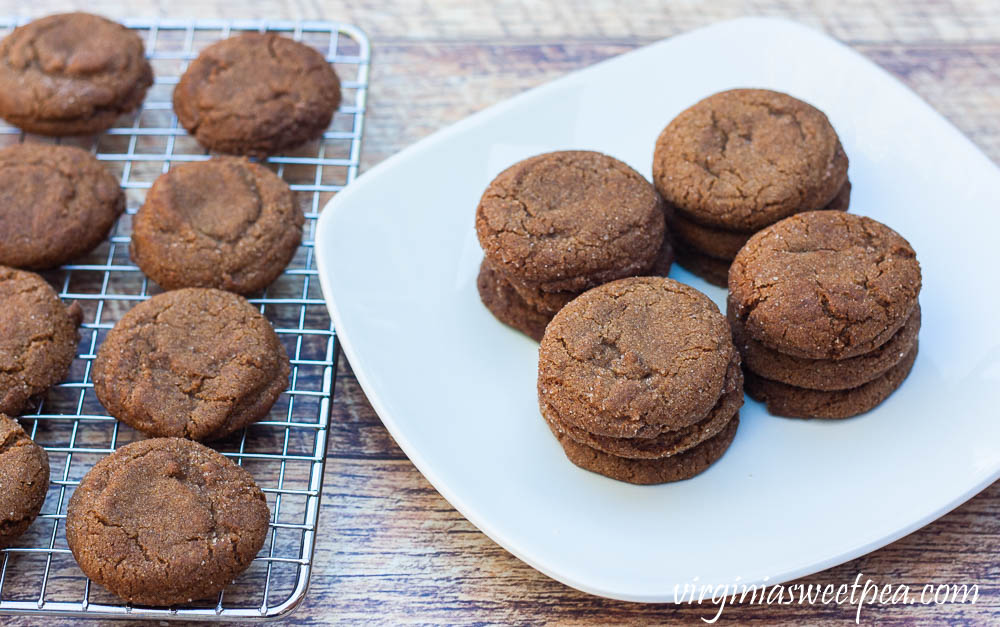 Ginger and cinnamon make these gingersnaps smell as good as they taste.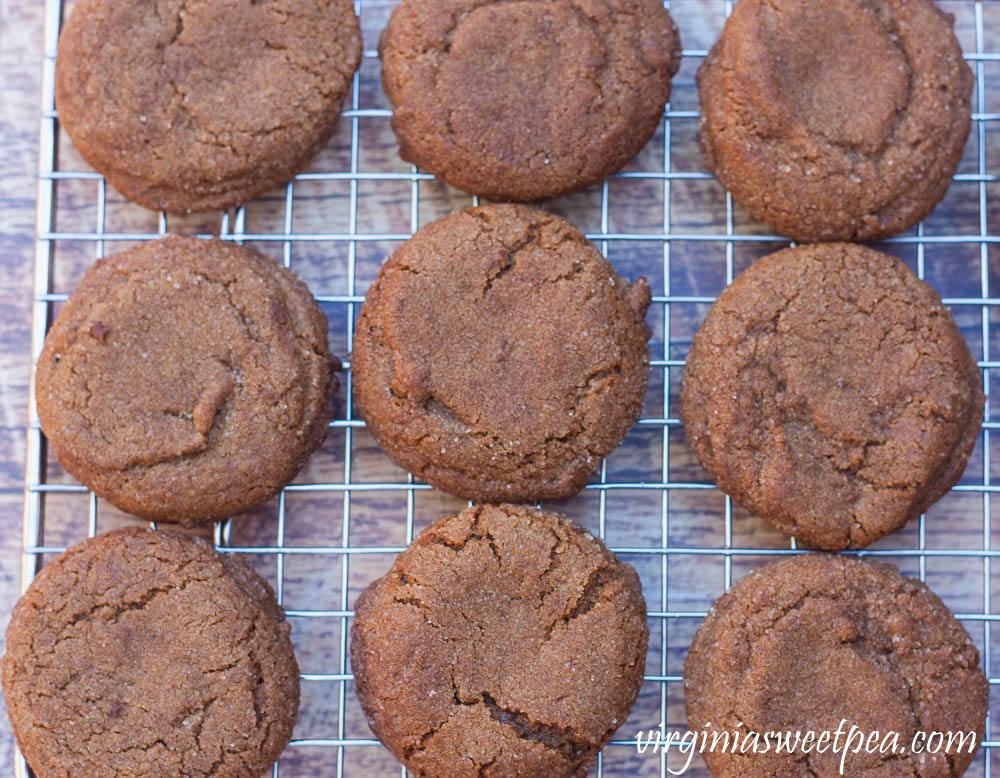 My neighborhood has a wonderful tradition at Christmas. We make plates of cookies for each other and deliver them to each house.
This gingersnap is always on my cookie plate along with peanut butter bars, and chocolate crinkles.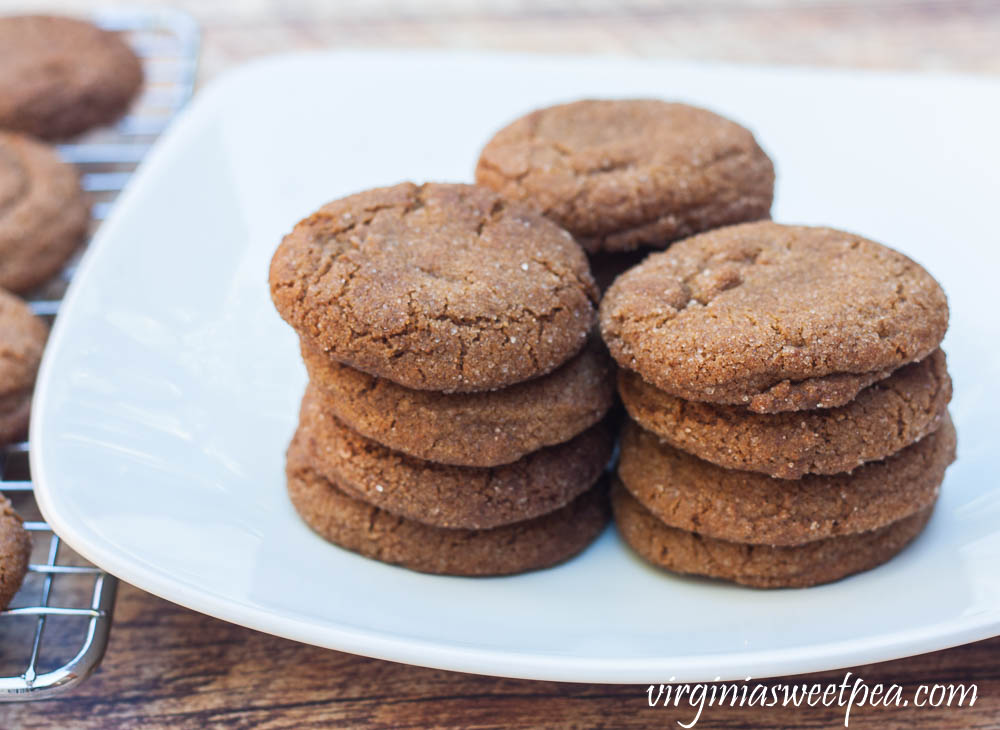 To make the cookies uniform in size, I use a 1″ cookie scoop.
To add an extra bit of crunch to the outside of the cookie, I roll each cookie dough ball in a mixture of sugar, ginger, and cinnamon before they are baked.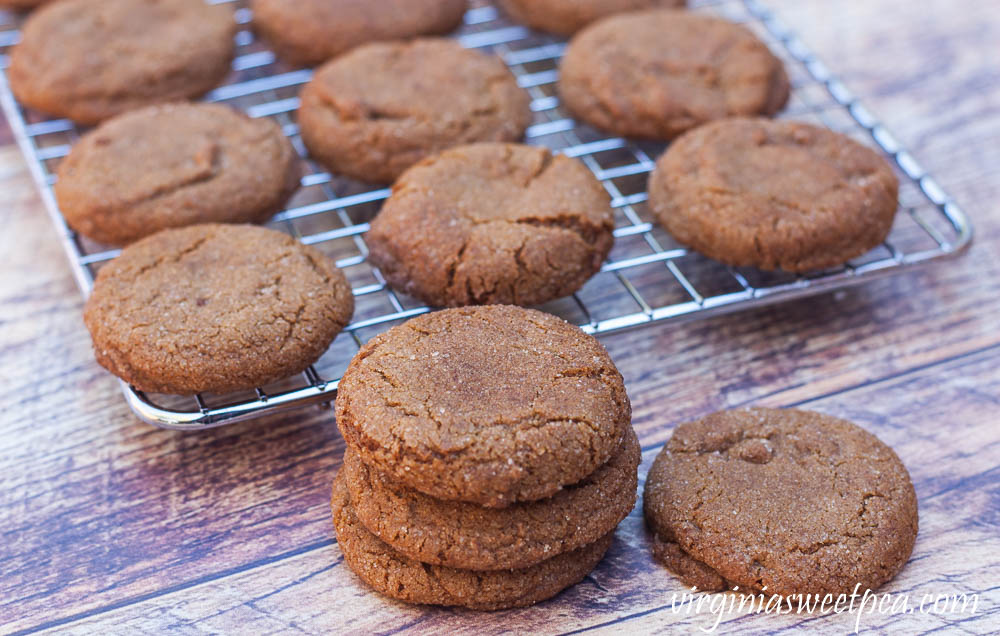 If you want to make a larger cookie, use a larger cookie scoop and bake them a tad bit longer.
Yield: 46 Cookies
Really Good Gingersnaps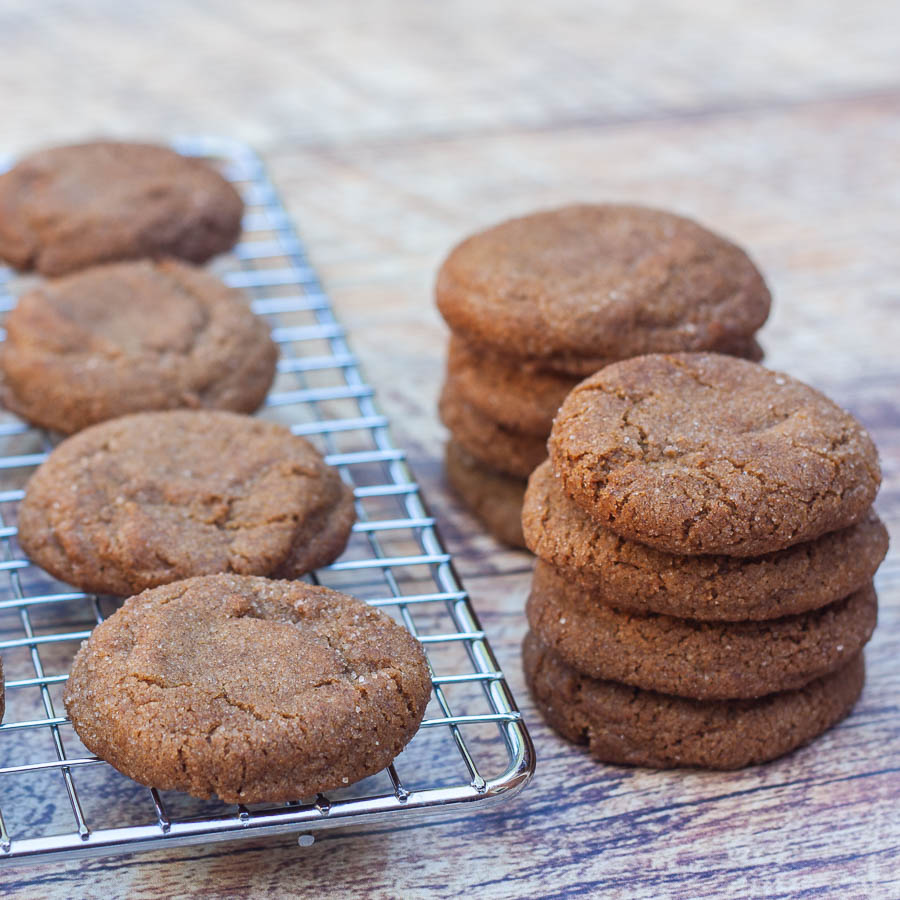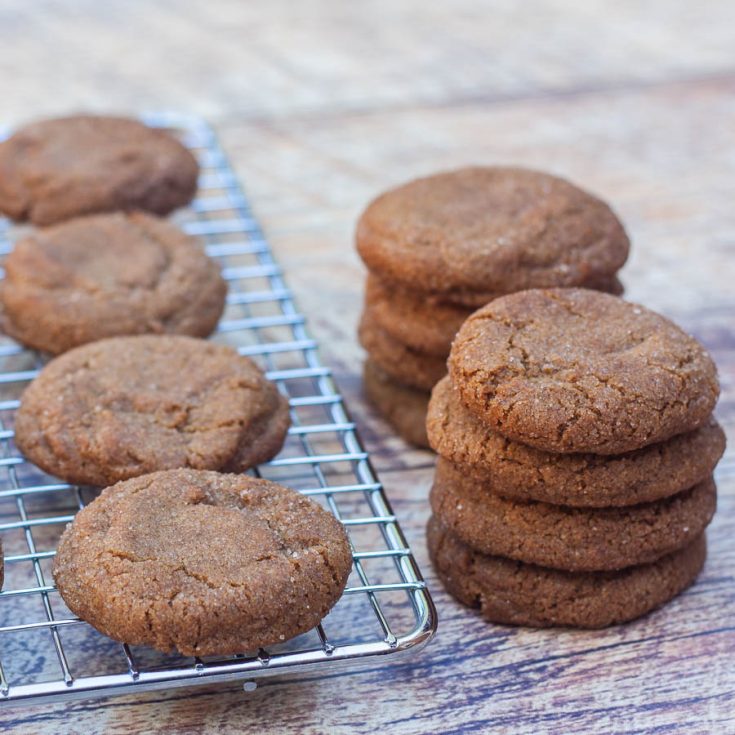 This Gingersnap cookie is crisp on the outside with a soft and chewy inside. Flavored with both ginger and cinnamon, these cookies taste as good as they smell.

Prep Time 15 minutes

Cook Time 10 minutes

Total Time 25 minutes
Ingredients
2 cups sifted flour
1 T ginger, plus 1/4 tsp
2 tsp baking soda
1 tsp cinnamon, plus 1/2 tsp
1/2 tsp salt
3/4 cup butter
1 c sugar
1 egg
1/4 cup molasses
Instructions
Cream butter and sugar.
Beat in egg and molasses
Add dry ingredients.
Mix well and chill one hour.
Roll into one inch balls and roll in sugar mixture (Mix together 1/4 cup sugar, 1/2 tsp cinnamon, and 1/4 tsp ginger.)
Bake at 350 degrees for 10 minutes. Rotate cookie sheets after 5 minutes.
Notes
Use a cookie scoop for uniform sized cookies.

Watch cookies closely as oven baking time can vary.
Recommended Products
As an Amazon Associate and member of other affiliate programs, I earn from qualifying purchases.
Nutrition Information:
Yield:
46
Serving Size:
1 Cookie
Amount Per Serving: Calories: 70Total Fat: 3gSaturated Fat: 2gTrans Fat: 0gUnsaturated Fat: 1gCholesterol: 12mgSodium: 106mgCarbohydrates: 10gFiber: 0gSugar: 6gProtein: 1g

You won't regret making this gingersnap cookie. They really are very good.
This batch is in my freezer, ready to be served in December.
Cookie Week Cookie Recipes
Be sure to check out all of the cookie recipes shared this week. I can't wait to read these posts and pin each recipe to try in December.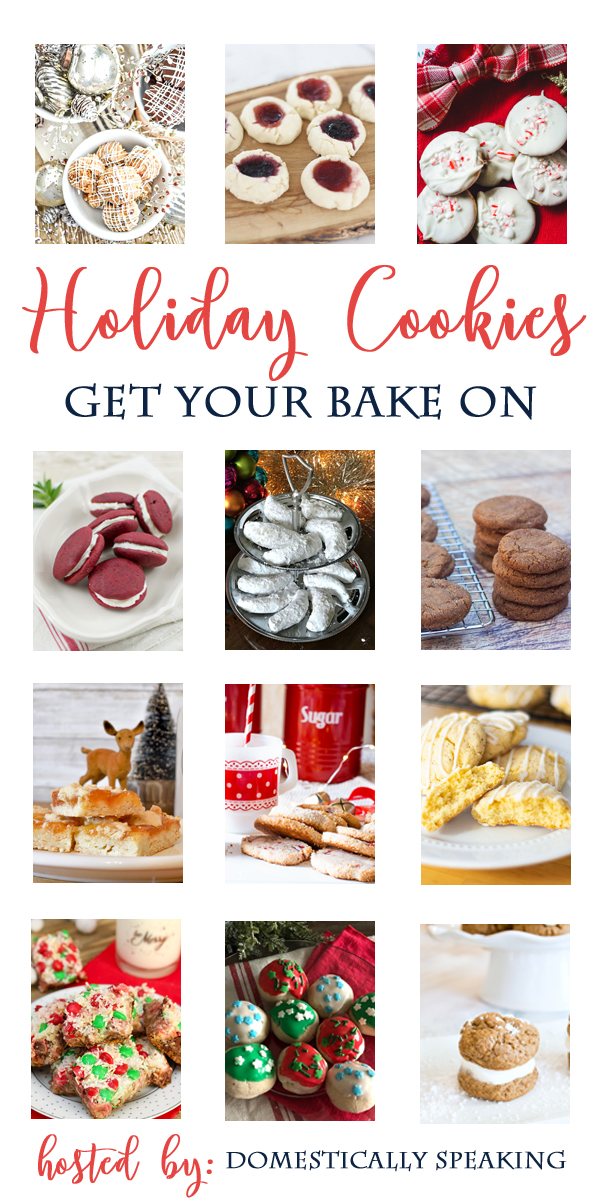 These cookies all look so good! I know that you will get some great ideas for this year's holiday baking.
Monday's Cookies
Christmas M&M Peanut Butter Cookie Bars
Santa's Whiskers Christmas Cookies
Tuesday's Cookies
4 Ingredient Peanut Butter Cookie
Wednesday's Cookies
Easy No Bake Peppermint Gingersnap Cookies
Easy Spritz Cookies (not pictured)
Thursday's Cookies
Christmas Surprise Cookie Recipe
White Chocolate Cranberry Cookies
Friday's Cookies
More Delicious Cookie Recipes