Beep II Auction to Benefit Samaritan's Purse and a Giveaway!
Back in August my talented friend Larissa from Prodigal Pieces shared the transformation of this free dresser…..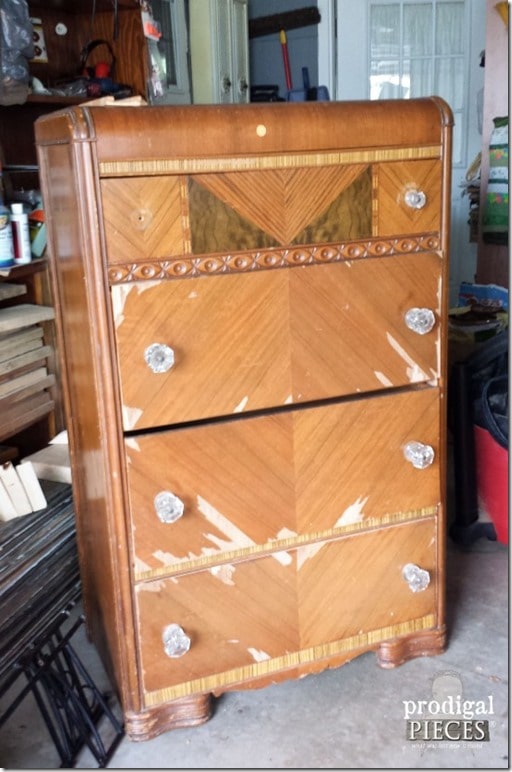 Into this! Is this BEEP dresser not the cutest?? You can read the how-to here.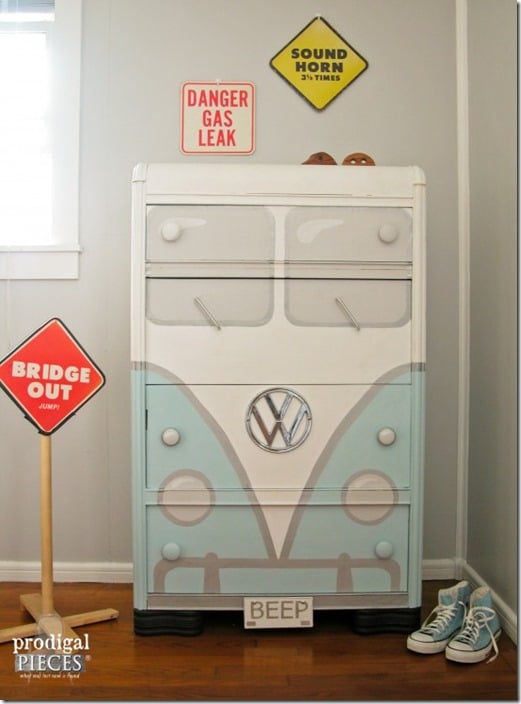 BEEP sold quickly in Larissa's shop and has been a hit on the Internet. Since BEEP was such a hit, Larissa decided to make a BEEP II to benefit Samaritan's Purse. BEEP II will be auctioned to the highest bidder and all of the proceeds will go to Samaritan's Purse. Go here to read more about BEEP II and to bid.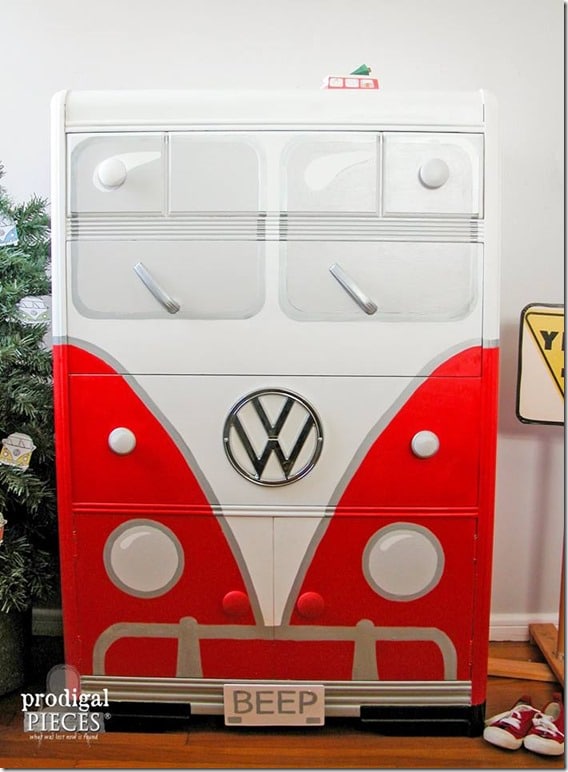 Isn't this adorable?? I know that someone is going to be thrilled to be the highest bidder and to welcome it into their home.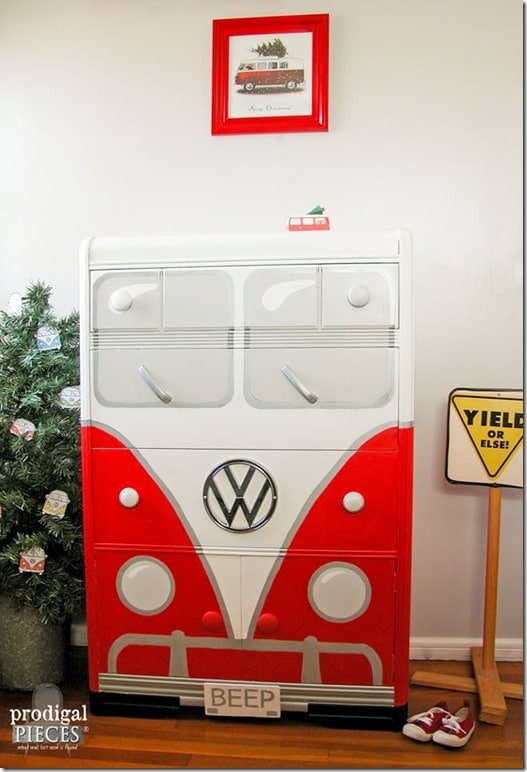 Not only is there an auction for BEEP II but there's a giveaway for a prize package worth $350!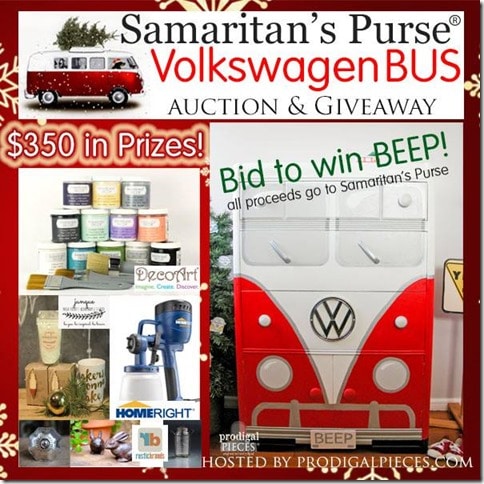 Enter the giveaway by using the Rafflecoptor below and don't forget to pop over to Prodigal Pieces to bid on BEEP II.
a Rafflecopter giveaway