Christmas Outside and On Our Porch
I am so glad that it is December and the holiday season. I'm delighted to join a fabulous group of blogging friends to share spaces that welcome others to our homes.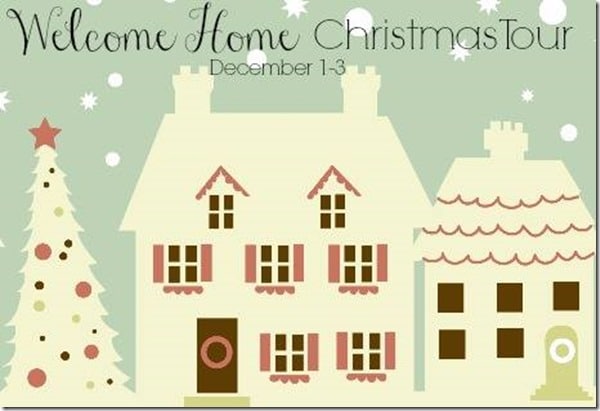 For us, welcoming others to our home starts outside. We go for a classic southern look with candles in the windows, a lighted garland and trees at our front entry, and a pretty wreath on the front door.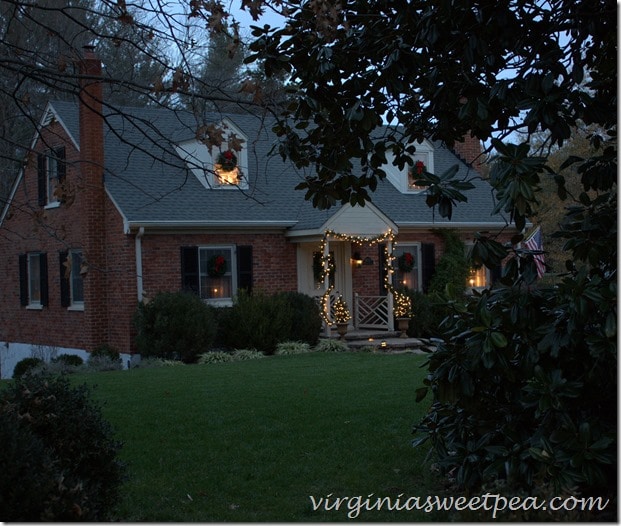 Our neighborhood gets a lot of pedestrian traffic and it is my hope that our neighbors who walk by enjoy our lights.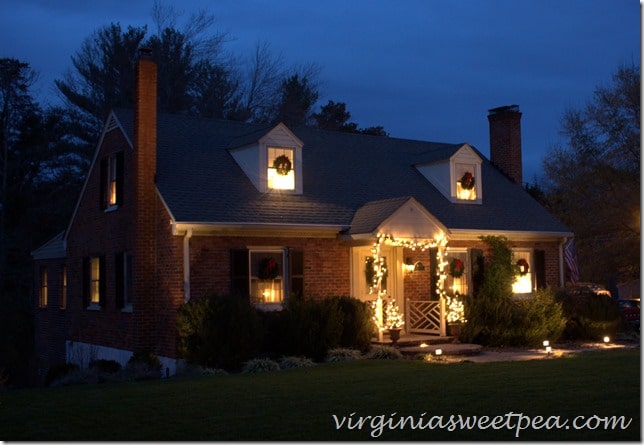 We used the same wreaths and lighted garland last year. A new addition to our Christmas outdoor lighting are two small trees in the front porch urns. Our neighbors moved to Florida this past summer and I bought the trees from them.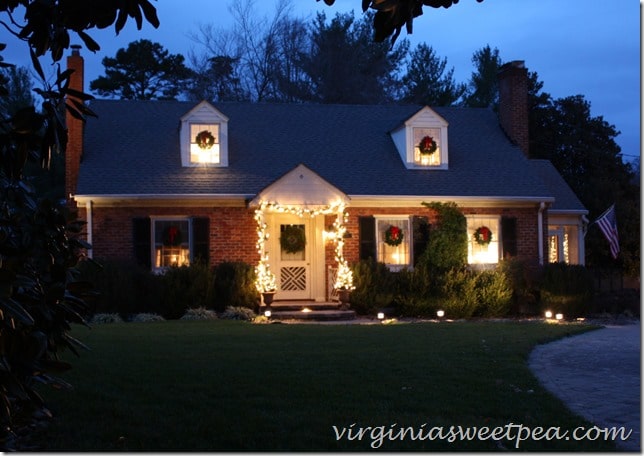 We live on a corner, so people who walk or drive by our home view it from two sides. We love putting a Christmas tree on our side porch for others to enjoy.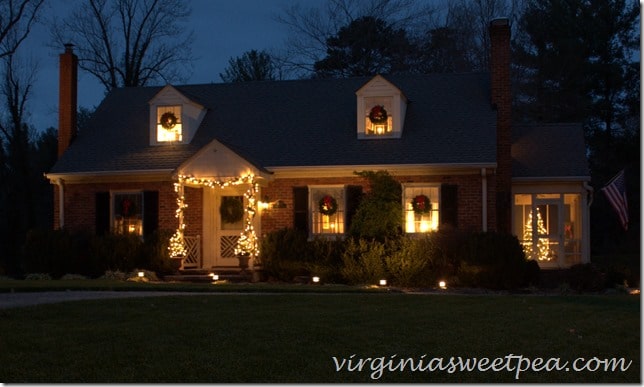 This is the view of our home at the corner.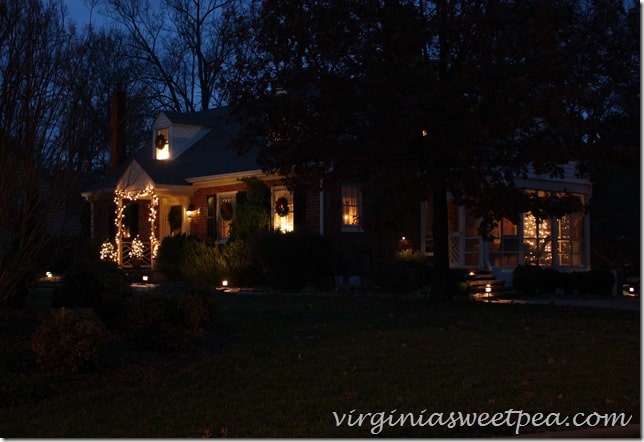 We've had a Christmas tree on our porch almost every year since we were married in 1994. I hope it snows before Christmas so that I can enjoy this view with snow surrounding it.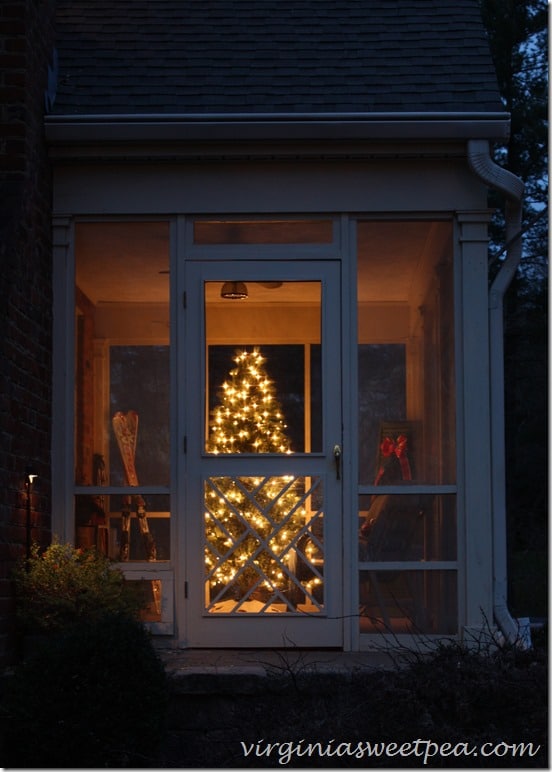 We enjoy our porch almost year-round since it is enclosed.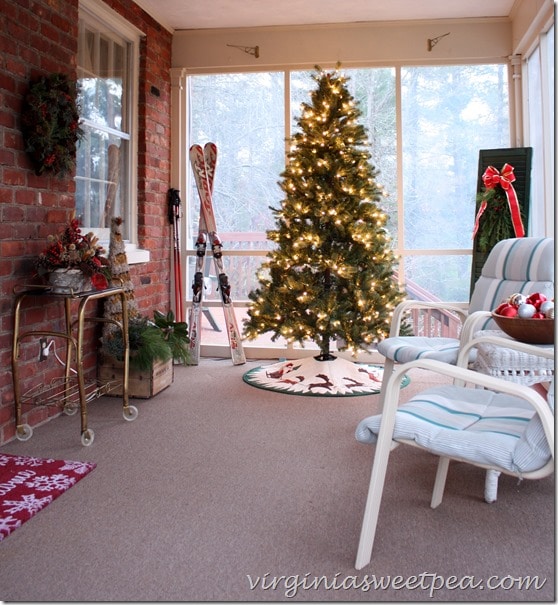 The glow of the Christmas tree is so pretty at night. The green shutter is from my mom's 1910 house. I've used it for displaying Christmas cards in the past and love it decorated with greenery and used as decor on the porch this year.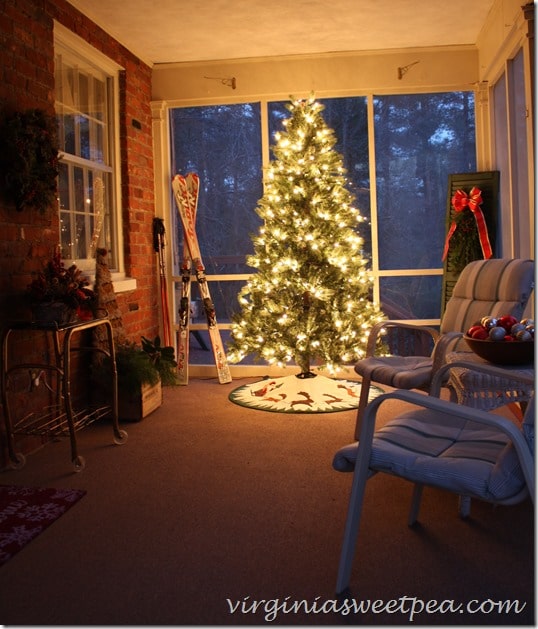 Perhaps since I've used Mr. SP's skis as decor, some snow will soon fall. Truthfully, it's been downright warm here lately. It doesn't feel at all like winter is coming!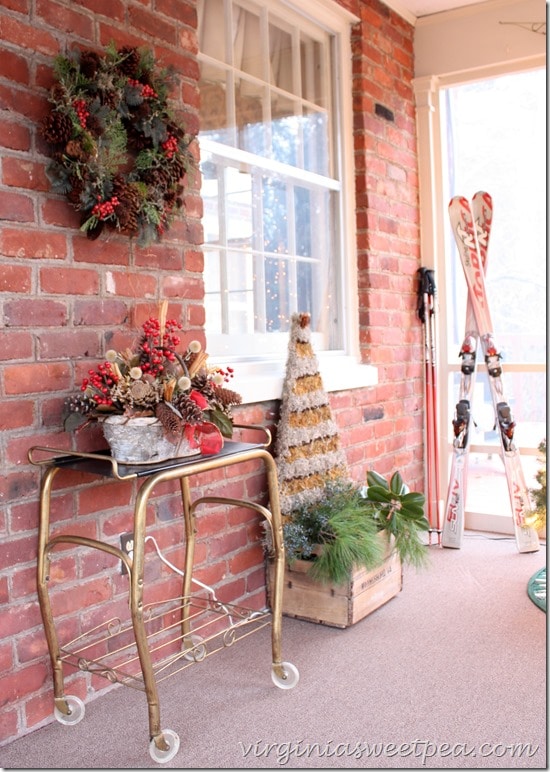 I made this tree long, long ago and haven't used it for years. I'm glad that I saved it because I love how it looks on top of this Early Dawn Dairy crate that my mom passed along to me.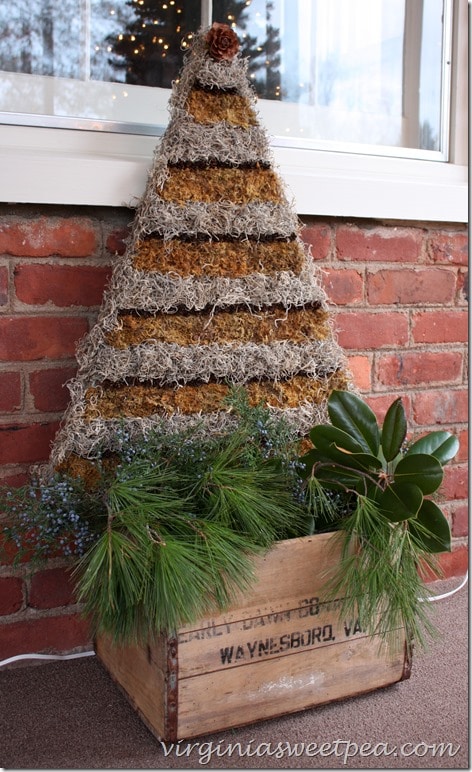 Thanks so much for letting me share the outside of our home and our porch with you this Christmas season. I'll be back tomorrow sharing what I think is my very favorite Christmas wreath ever. That's saying a lot since I've been wreath making for over 20 years.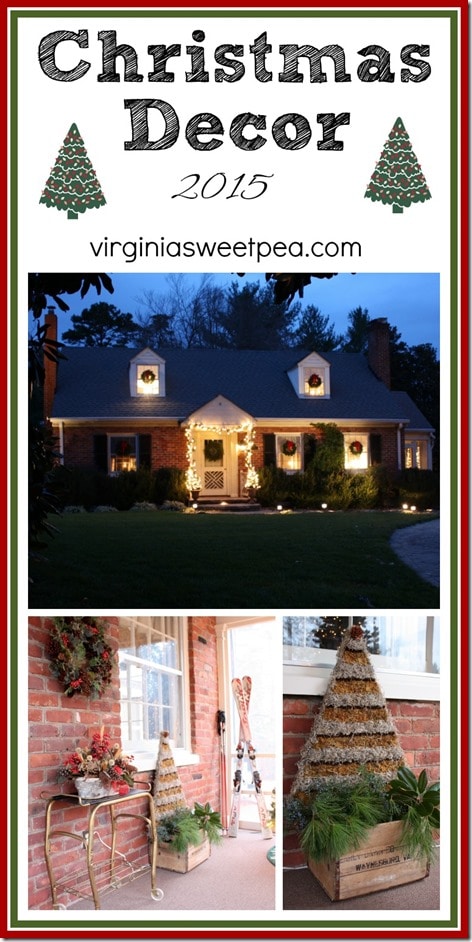 December 1 –3 you can enjoy how my friends welcome others to their homes. Click on the links below to visit each one.