Welcome to Best of the Weekend! The weeks are flying by all too quickly this summer and I'm enjoying each and every day of my summer break. I'm not going to depress myself by thinking about how few weeks are left. It's been such a good summer and I've been able to catch up on a lot of projects in my yard and in my home. The home projects are all cleaning up and dejunking. The battle with that never ends! 🙂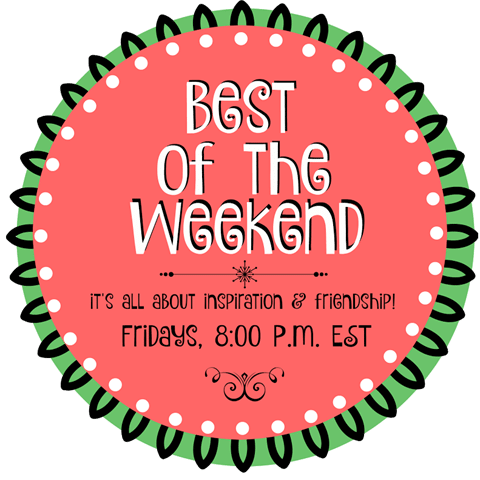 Amy, Ginnie, Jenna, Cindy,and I enjoy hosting the Best of the Weekend Party each Friday night at 8pm.

If you don't already follow us in some way, we'd love for you to do so.
Amy, Ms. Toody Goo Shoes | Facebook | Twitter | Pinterest
Paula, Virginia Sweet Pea | Facebook | Pinterest | Twitter | G+ | Instagram
Ginnie, Hello Little Home | Facebook | Twitter | Pinterest | G+ | Instagram
Jenna, 24 Cottonwood Lane | Facebook | Twitter | Pinterest | G+ | Instagram
Cindy, Little Miss Celebration | Facebook | Pinterest | Twitter | G+
What I Shared This Week
A nightstand that I bought while on vacation at the beach got a makeover. My favorite part is the lined drawers. This is now at home in a teen girl's bedroom.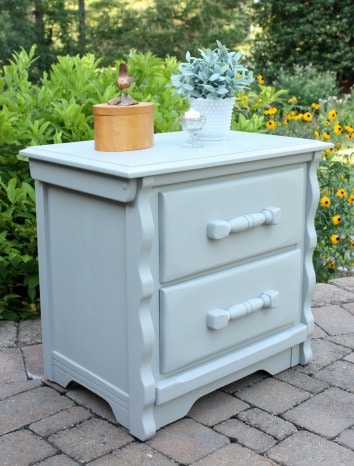 My DIY Furniture Girls group got together for another Themed Furniture Makeover Day. This month the theme was outdoors and I created an outdoor bar and serving area from a very ratty found-on-the-curb sewing table. We are going to start using this piece at the lake this weekend.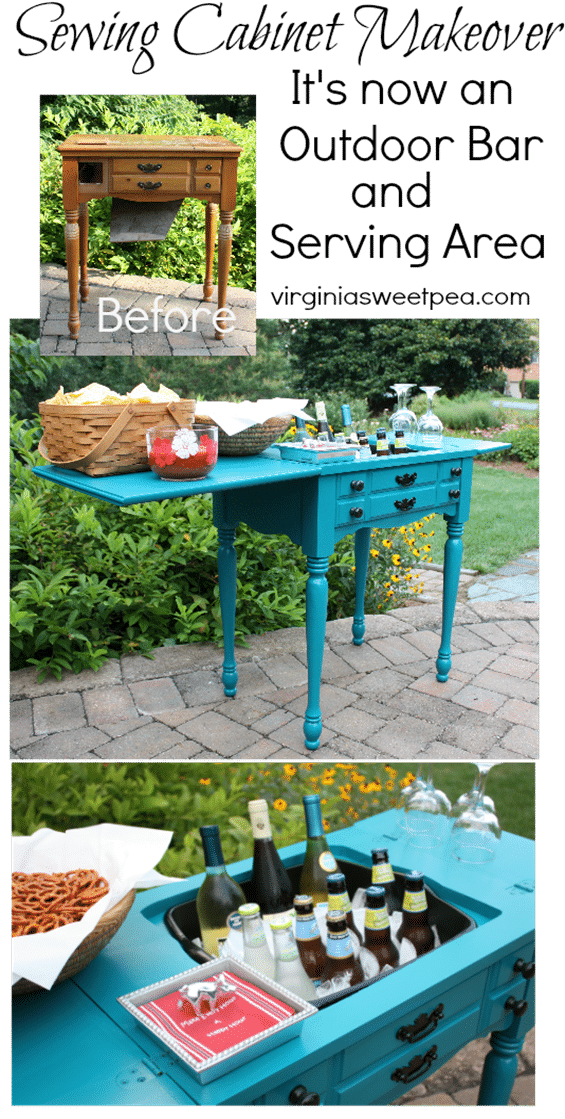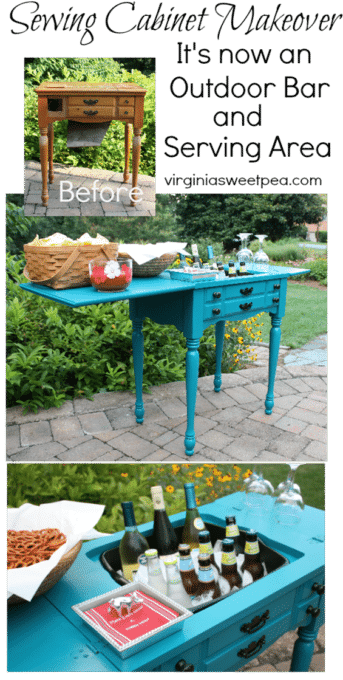 Most Clicked
Last week's most clicked project was Cowboy Muffins from I Should Be Mopping the Floor.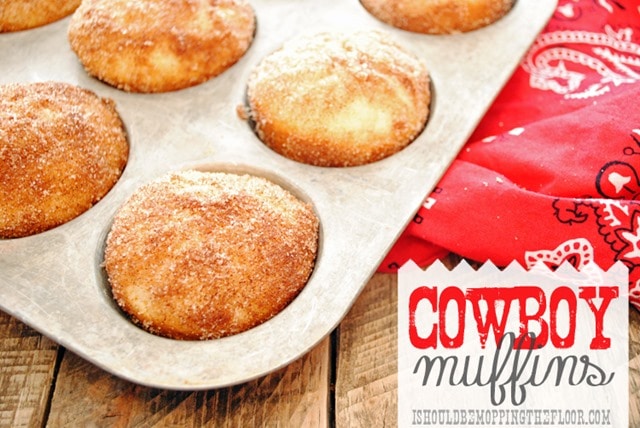 My Features
Suburban Simplicity Beautiful Ways to Decorate with Succulents including How to Make a Succulent Birdcage.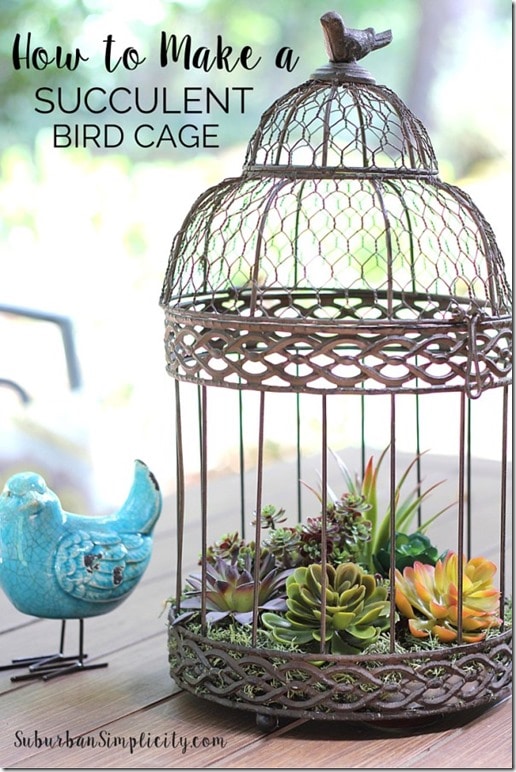 Comfort Spring shared her DIY Vintage Barkcloth Pillow.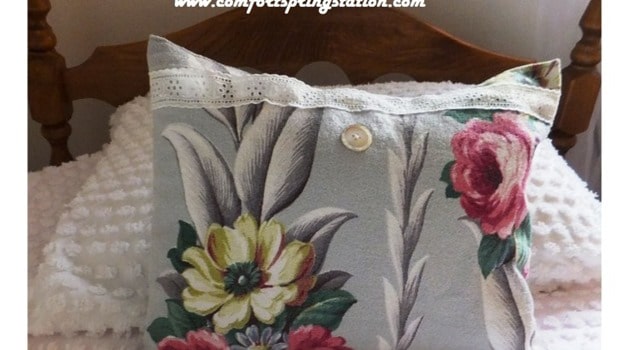 Mary from The Boondocks Blog shared a guest post on her blog, a Curbside Coffee Table Makeover, completed by Keri from Repurposing Junkie.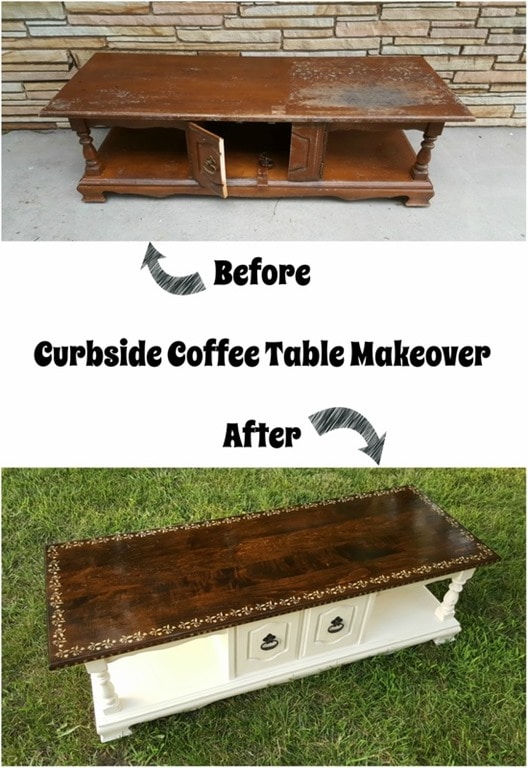 My Love to Create shared a Reclaimed Wood Coffee Table that she made.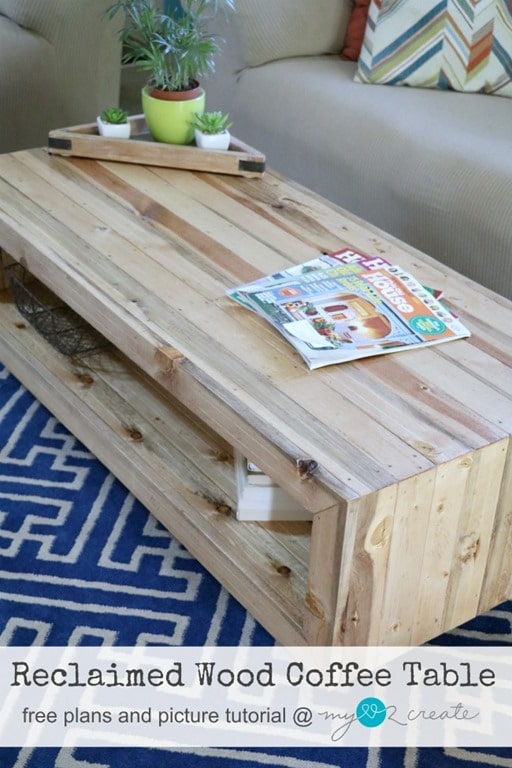 I can't wait to see what is shared this week!