Thrift Store Throwdown – The Results
Two weeks ago I shared what I received from Courtney at All Things New Again for a Thrift Store Throwdown Challenge. 15 bloggers were assigned the task of shopping for another blogger at a local thrift shop for items that could be repurposed. Today we are sharing the results.
When I pulled this purse out of the box, I think I laughed out loud. After staring at this purse for a week or so, I got an inspiration.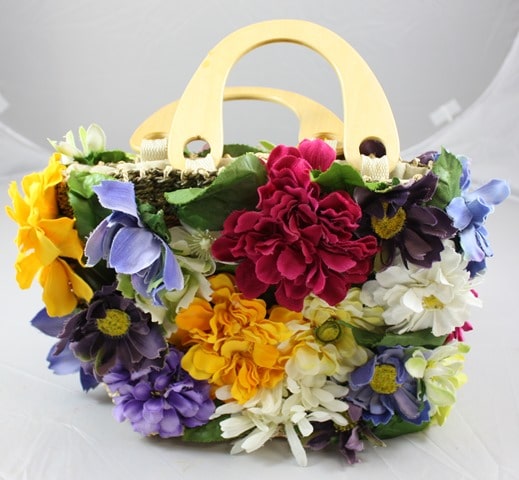 I removed the handles from the purse and turned them into a chalkboard sign. This will look so cute on my desk at school and it will be fun to write messages to my students on it. At the end of the year, I can use it to count down how many days of school remain.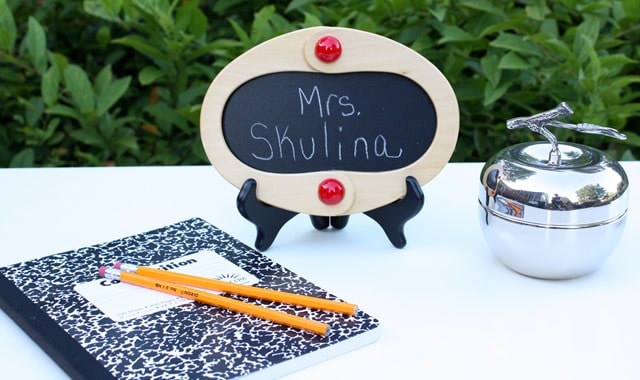 After I removed the handles from the purse, I overlapped them with the holes aligned and glued them together with wood glue. Clamps held the handles in place until the glue dried. I used a band saw to cut out a piece of chalkboard to fit the frame. (Hint: It is much easier to buy pre-made pieces of chalkboard at Home Depot rather than to make your own.) This was a scrap leftover from when I made these chalkboards. Wood glue was used to affix the chalkboard to the purse handle frame.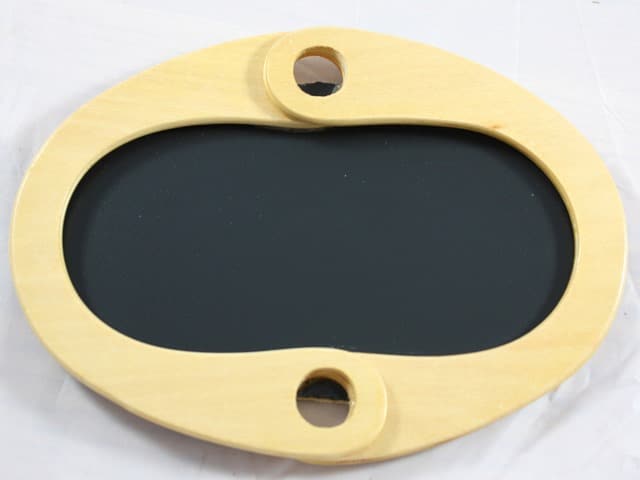 I painted the back of the chalkboard black. If I'd used a jig saw instead of a band saw to cut this out, the edges would have been smoother.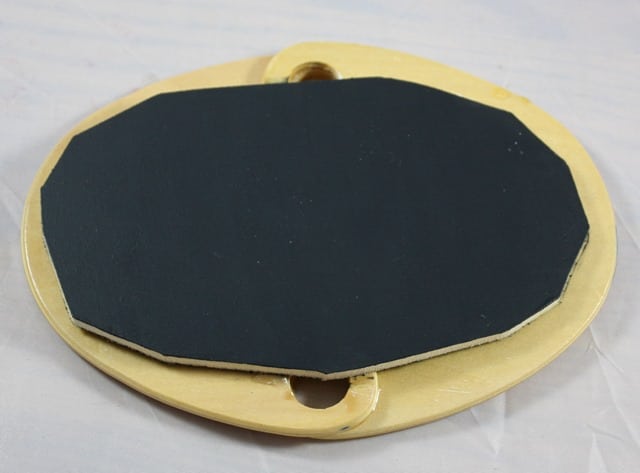 To cover the two holes, I used two of my grandmother's clip earrings. They were glued into place with E600.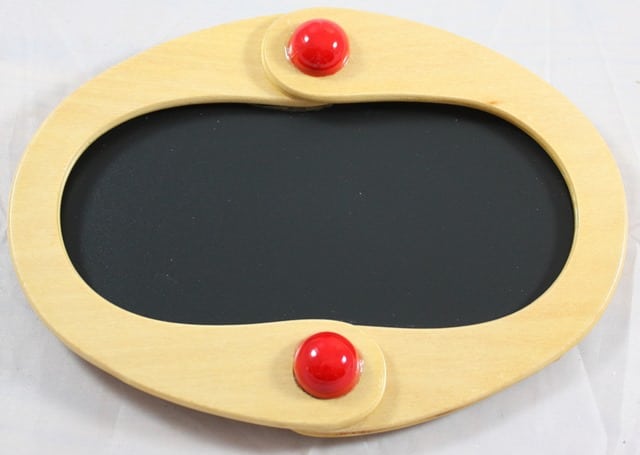 A black plate stand holds my chalkboard sign. I love how this turned out!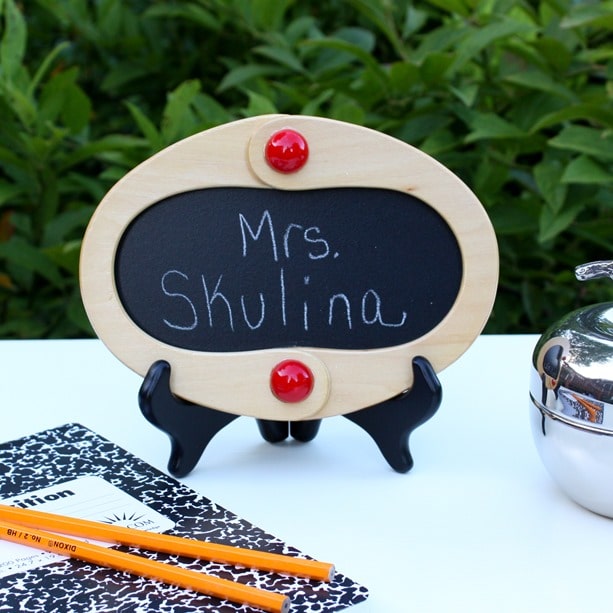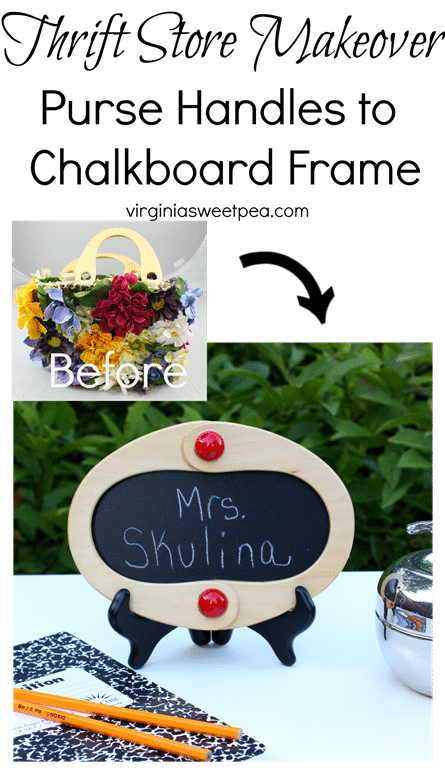 Next up we have a coaster set.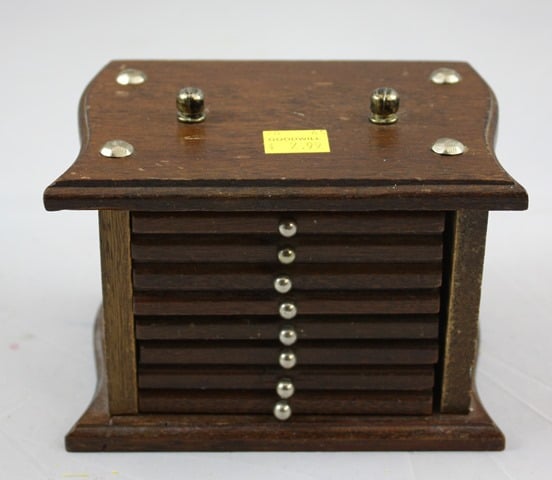 I decided that four coasters glued together would make a great trivet. I painted coat after coat of chalk paint on these dang coasters and the brown bled through time after time. I then put a coat of polyurethane over the paint. Again, the brown bled through. Finally after a second poly coat, the brown bleed through was gone.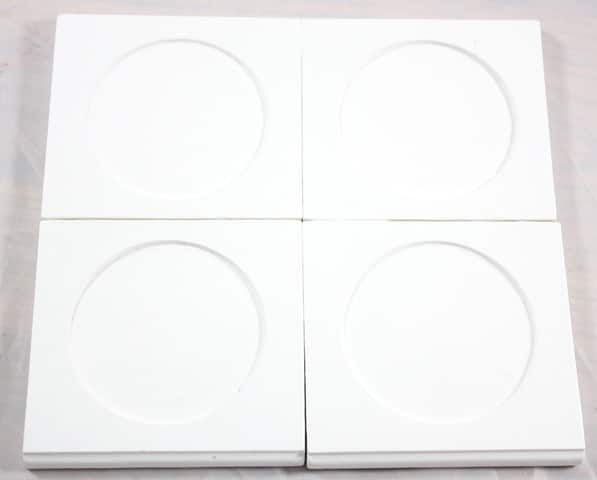 The above trivet was my first. I removed the coaster knobs from this set and later wished that I'd left them in place. Wood filler was later used on the gaps that you see above. This set was glued together with E600.
For the second trivet, I left the knobs in place and glued the four trivets together with wood glue before I painted them.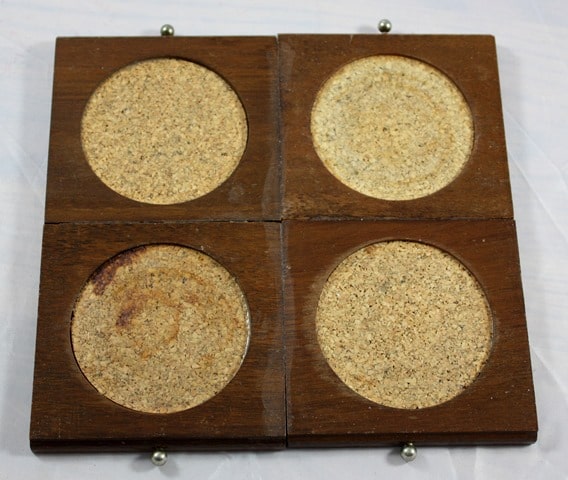 Here they are after the wood filler dried and they'd been sanded. The knobs were removed when I painted this set, this time with spray paint only. A thick coat of polyurethane was applied before I spray painted them.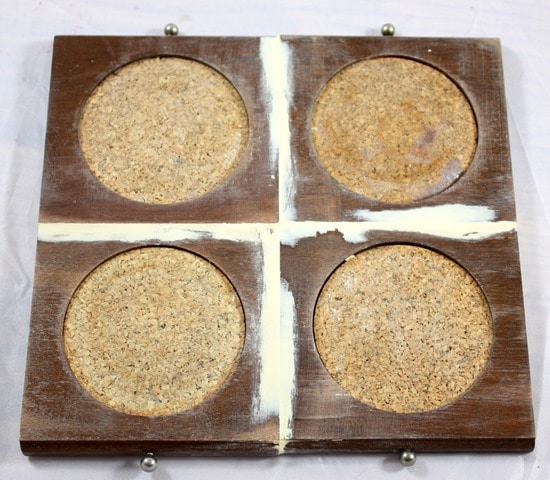 Now it was time to add some personality to these coasters. In my desk drawer was a set of dried pansies that my grandmother put into a book shortly before she had to move into a retirement home. I was lucky enough to find them in the book and I saved them for sentimental reasons.
I used Mod Podge to glue the flowers to the painted cork. A second coat of Mod Podge was applied over the flowers after the first coat dried. Spray sealer was applied over the entire trivet to protect both the paint and flowers. I traced the trivet onto a piece of cork, cut it out with a utility knife, and used wood glue to glue it into place. The knobs were added and this trivet was done.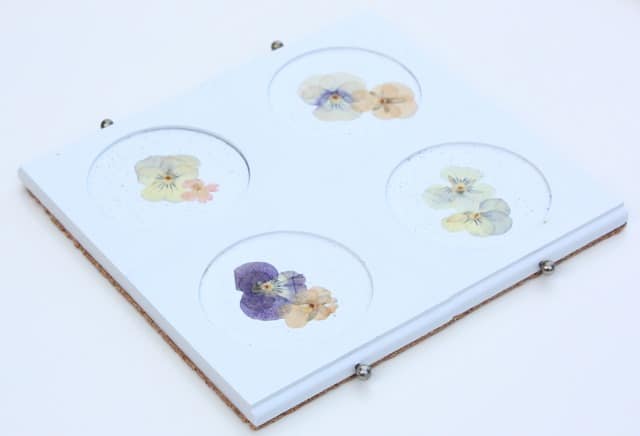 My grandmother won national awards for her pressed flower pictures and I had to pull one apart to get flowers for the second trivet. Flowers fade with time and the color of these blooms is long gone.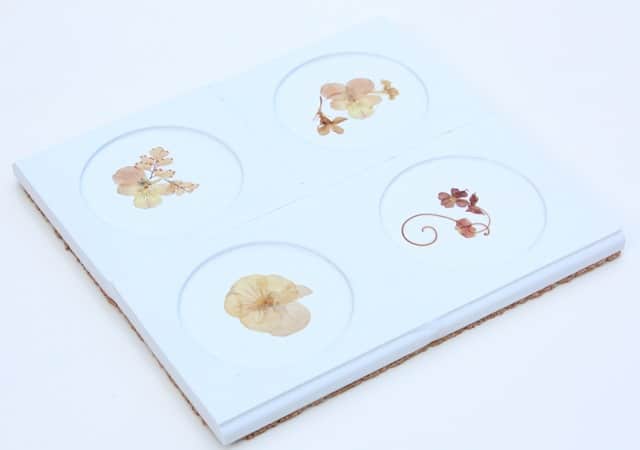 When they aren't being used as trivets, I can use these as a table decoration. I think my grandmother would be pleased if she knew that I was still enjoying her pressed flowers many years after she originally saved them.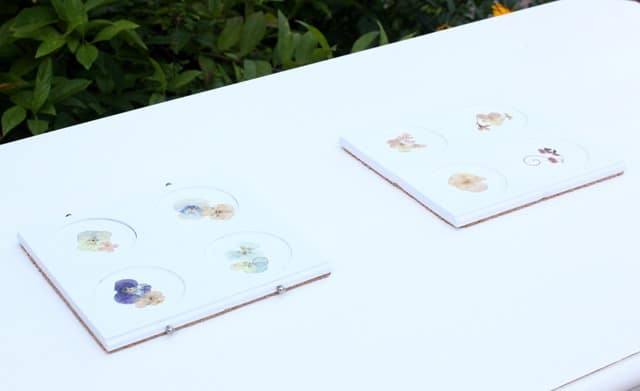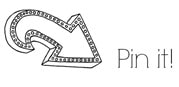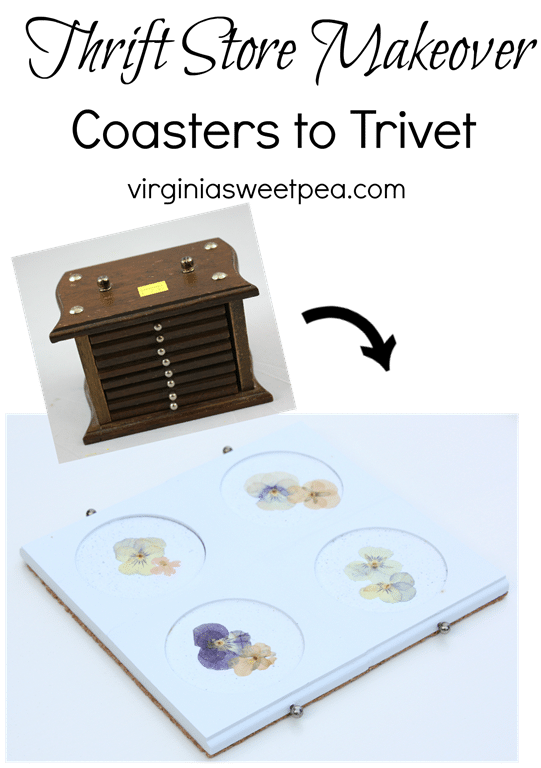 Next up we have this lovely stack of hens. What to do with them?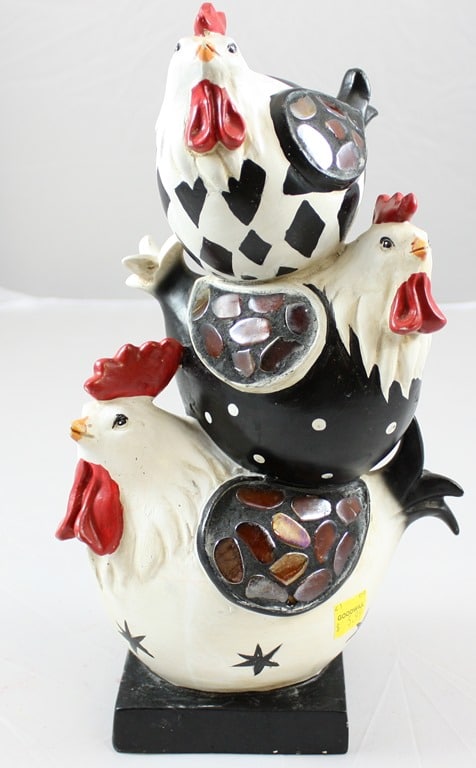 I started by giving these ladies a coat of black spray paint.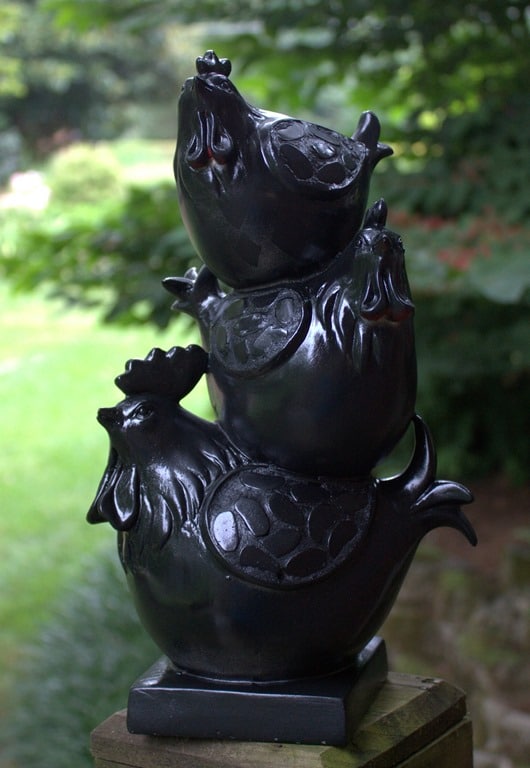 I then brushed them with some Elmer's school glue and waited for the glue to get tacky.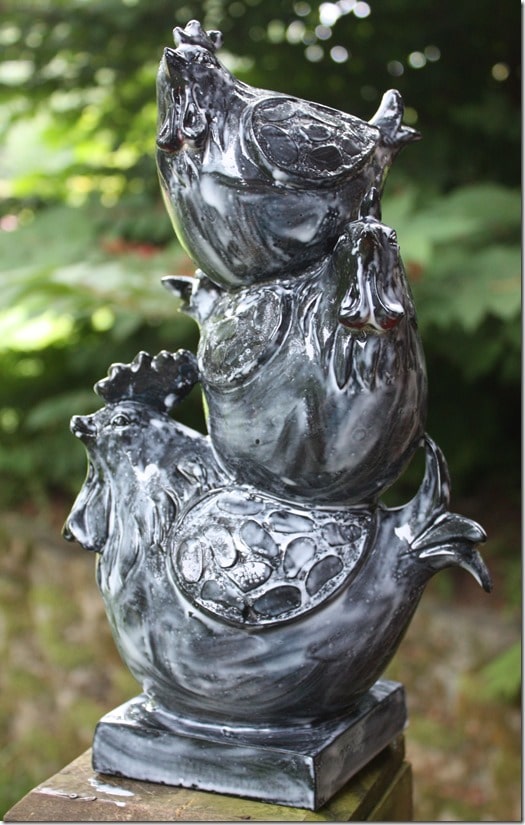 The hens then got a coat of white spray paint.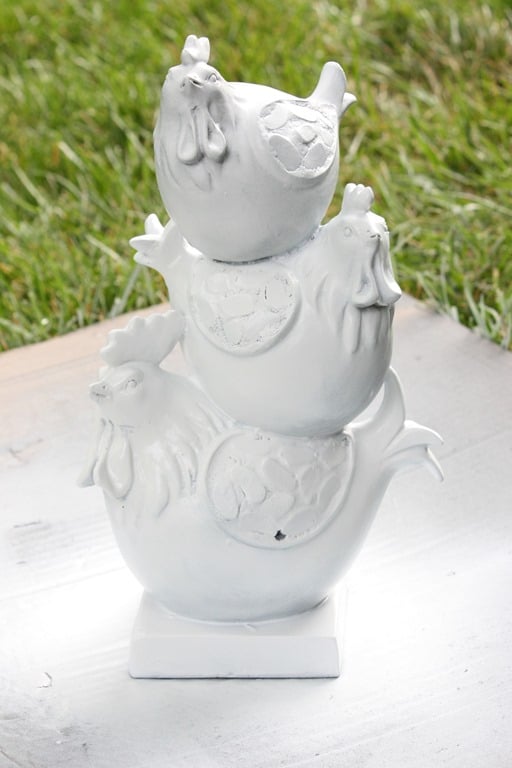 I had read that glue will make paint crackle but I didn't do something correctly because the crackle that I got was subtle.
I lightly sanded the hens to show some of the black paint and their makeover was complete.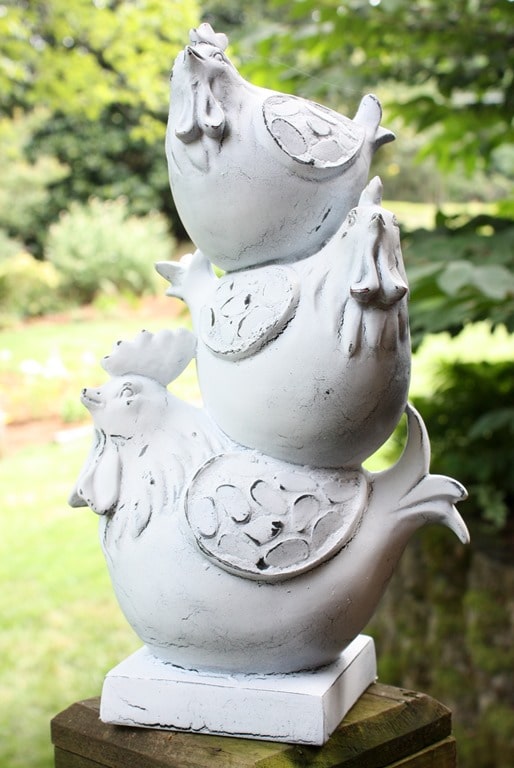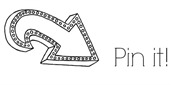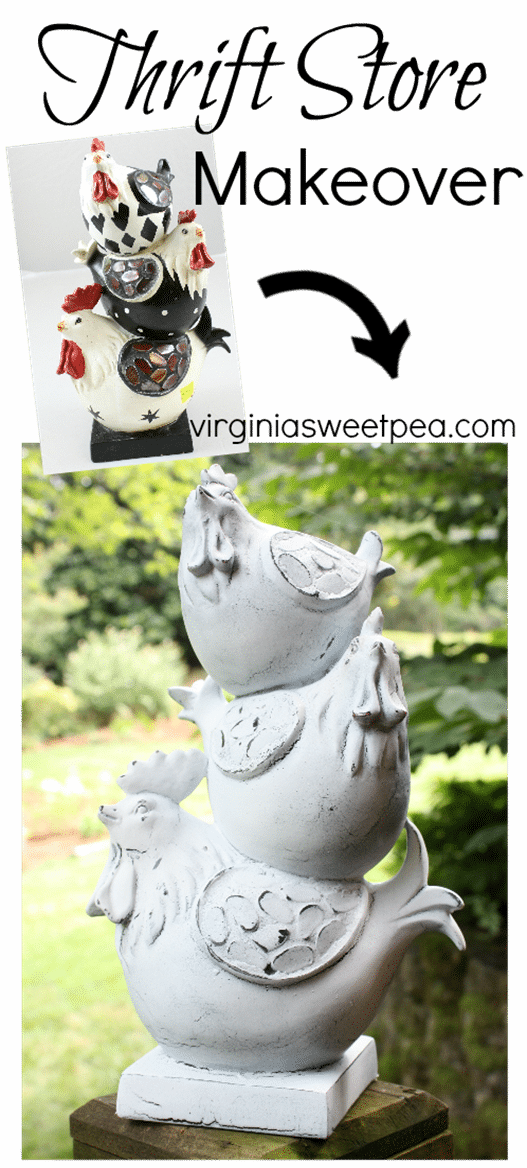 Courtney sent one more item but it has yet to receive a makeover.
Now it's time to see what my friends did with the items that they received.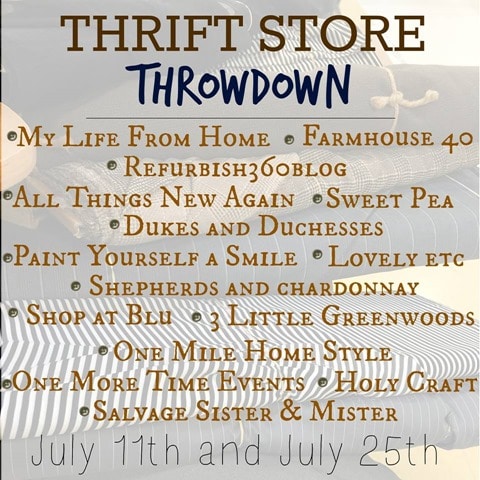 Click on the links below to visit each blog.