Dollar Store Inspired Valentine's Day Pillows
Happy Friday! For this week's Home & Decor Encore I'm sharing how to make Valentine's Day pillows using felt hearts from the Dollar Store.
When people come to my home, these Valentine's Day pillows are always a conversation starter.
To make them, I used white fleece that I inherited from my mother-in-law to make the pillows and then hand sewed the felt hearts to each pillow.
Let's see what the other ladies are sharing this week.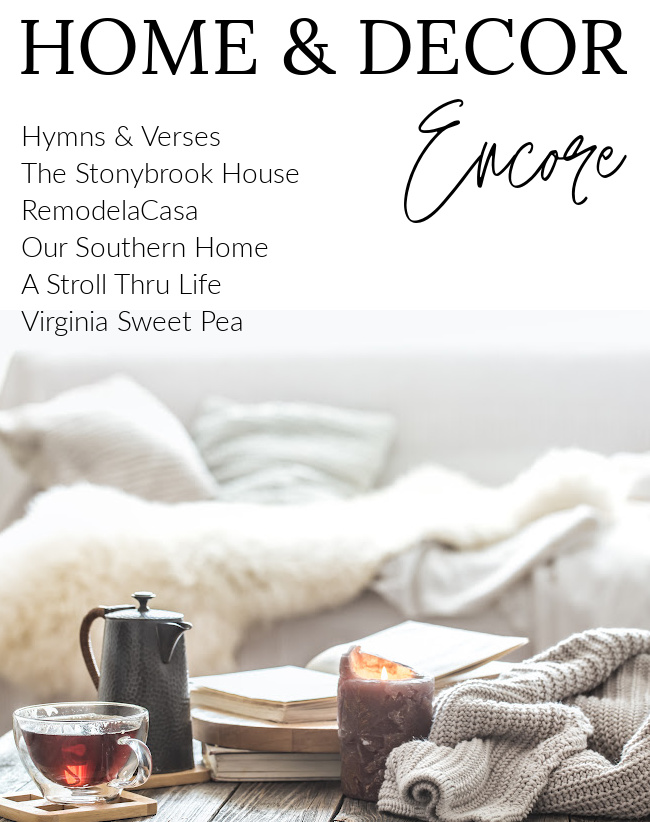 HYMNS AND VERSES | AMAZING WINTER WREATHS
THE STONYBROOK HOUSE | FAVORITE WHOLE 30 RECIPES
REMODELACASA | FARMHOUSE TABLE MAKEOVER
OUR SOUTHERN HOME | ELFA PANTRY DOOR RACK
SWEET PEA | DIY VALENTINE'S DAY PILLOWS