Welcome to the Best of the Weekend party. How are you going to enjoy the first weekend of fall? We are hoping to get to the lake on Saturday because it's supposed to be warm and we want to enjoy a day out on the boat. Sunday it's going to be cool, in the 70's, and we'll do projects around the house. It was a longggg week and I am looking forward to having two days to rest. Working with young people is not for the faint of heart!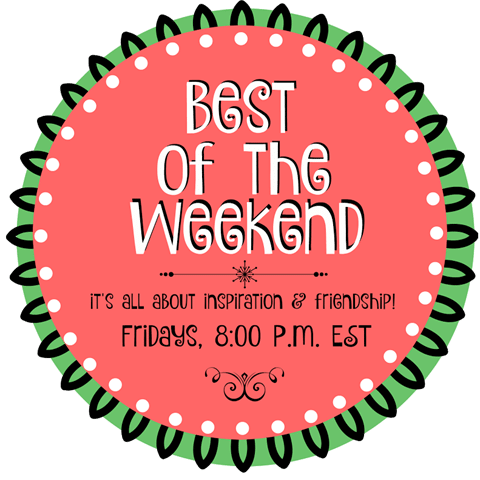 Amy, Ginnie, Jenna, Cindy,and I enjoy hosting the Best of the Weekend Party each Friday night at 8pm.

If you don't already follow us in some way, we'd love for you to do so.
Amy, Ms. Toody Goo Shoes | Facebook | Twitter | Pinterest
Paula, Virginia Sweet Pea | Facebook | Pinterest | Twitter | G+ | Instagram
Ginnie, Hello Little Home | Facebook | Twitter | Pinterest | G+ | Instagram
Jenna, 24 Cottonwood Lane | Facebook | Twitter | Pinterest | G+ | Instagram
Cindy, Little Miss Celebration | Facebook | Pinterest | Twitter | G+
What I Shared This Week
I was part of a Fall Ideas Tour that went on all week and for the tour I shared my fall mantel. Tablescapes, wreaths, printables, and porches were shared on the other days. I got so many great ideas from this tour and shared many of them on my Facebook page. If you don't follow me there, I would love to have you join me. You can visit all of the bloggers who participated in the tour by scrolling to the bottom of my fall mantel post.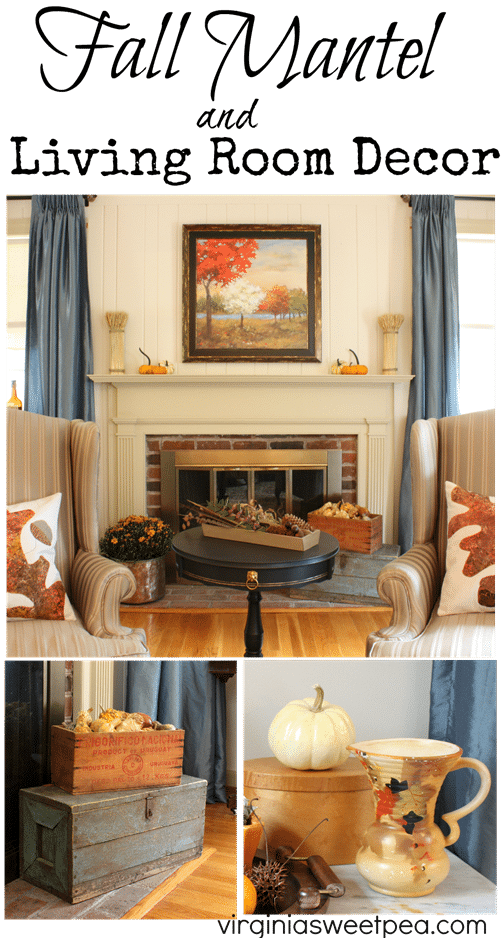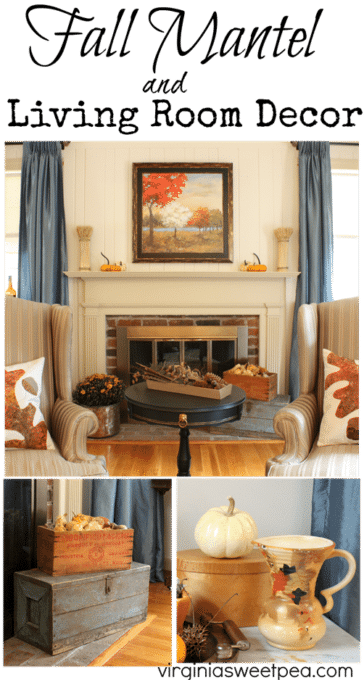 Thursday of this week was Themed Furniture Makeover Day where I join a group of friends who challenge each other to make over a piece of furniture with a theme. This month the theme was "layers" and I made over a desk that my friend used as a child.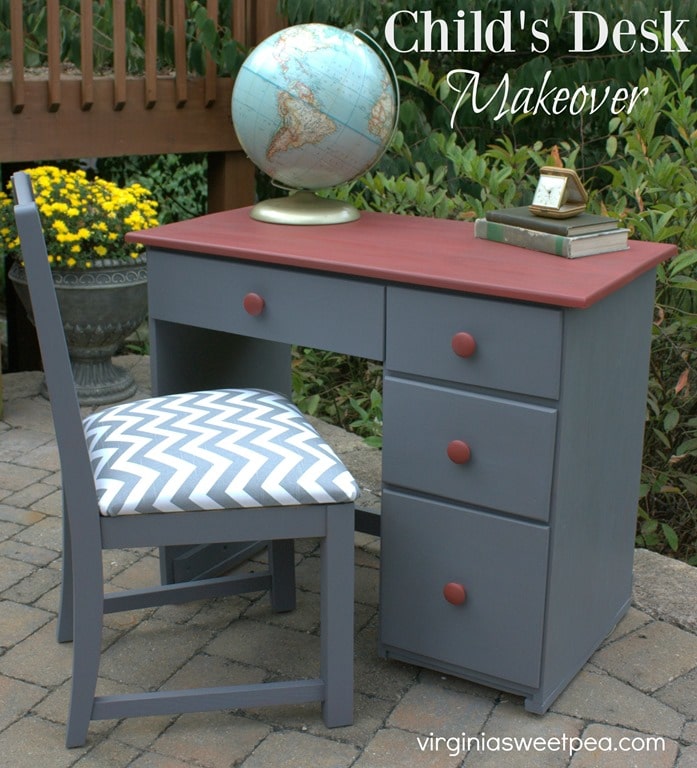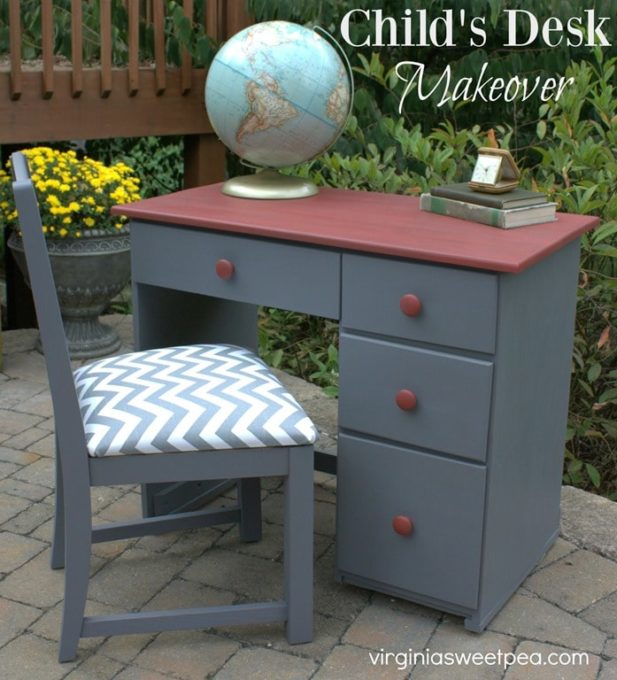 While you are enjoying the features, please remember to pin from the original source so that each blogger gets credit for their work.
Most Clicked
The most clicked link from last week's party was Blue Pumpkin Printable for Autumn from The Red Painted Cottage. You can print this for free!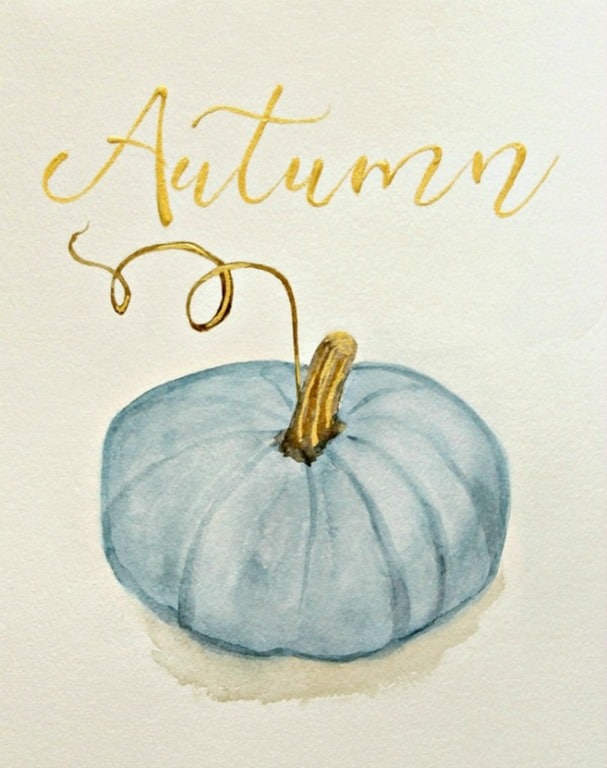 My Features
My Kentucky Living shared some Fall Decorating Ideas. Love her wreath!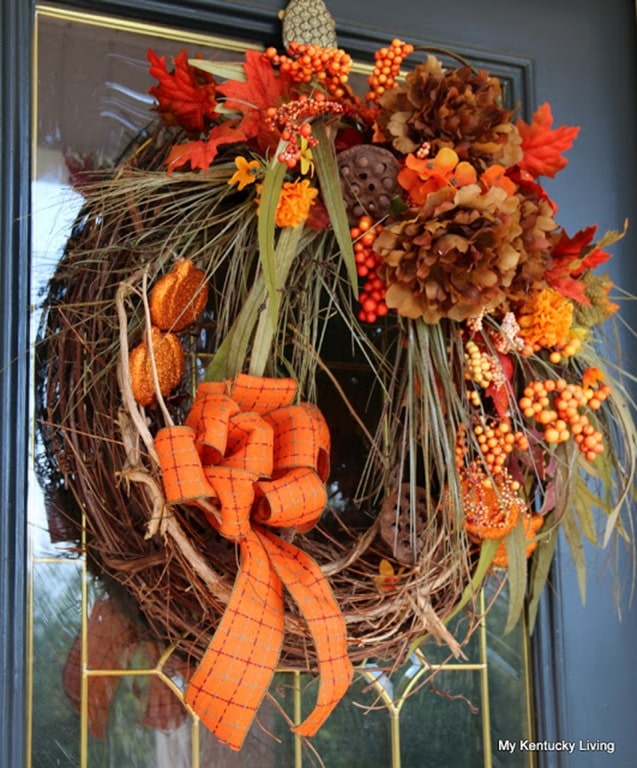 Debby Goes Shabby made a pumpkin out of a needlepoint piece that she found at Goodwill. Clever!
Giggles Galore shared her Painted Wood Pumpkins.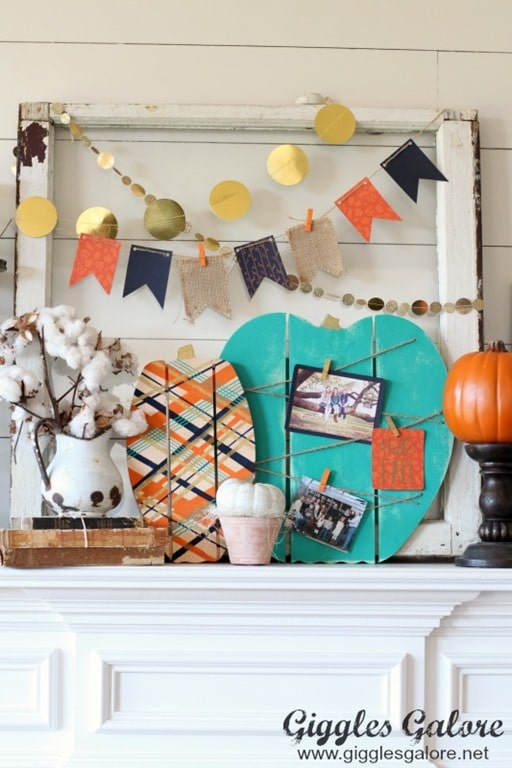 Art from My Table shared her Award Winning White Chicken Chili.