Stitch Fix Review-March 2019-Fix #67
It's a new month and time for another Stitch Fix Review. This month's box was full of items perfect for transitioning from winter to spring.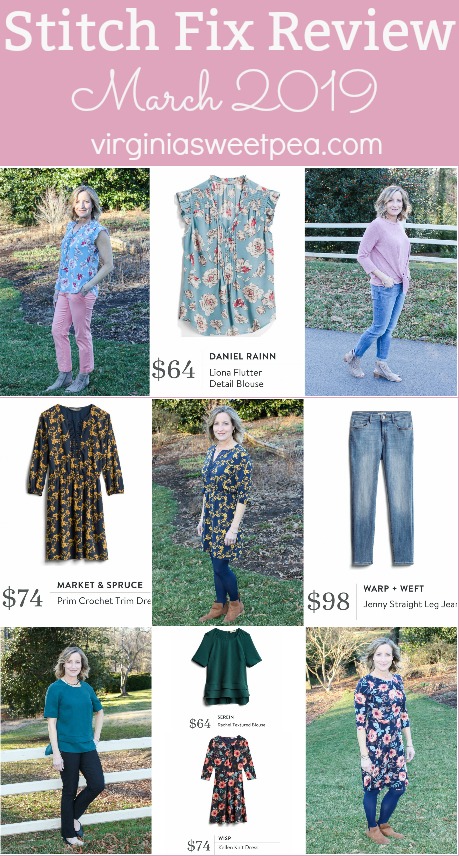 I am a Stitch Fix affiliate and if you make a purchase, I make a small commission. My love for Stitch Fix is genuine and all opinions are truthful and my own.
March 2019 STITCH FIX REVIEW
If you are new to Stitch Fix, these details will help you to understand the service. Feel free to email me with any questions you might have about Stitch Fix. I can also send you a link to use that will give you $25 off your first box.
STITCH FIX DETAILS
Stitch Fix is a personal styling service. When you sign up for Stitch Fix, you fill out a detailed style profile that helps your stylist know your likes and dislikes. Since I've received 65

Stitch Fix

shipments, my stylist knows my likes and dislikes very well and I almost always like every item in my Fix, a good problem to have!
When a Fix arrives, you have three days to try the clothes on and to decide what to keep and what to send back. Stitch Fix includes a postage paid envelope making returns super easy.
When you sign up for

Stitch Fix

, you can choose how often a box is delivered. You can pick a monthly options or schedule a box when you'd like to receive one.
I do not like shopping and love receiving clothing from Stitch Fix. I get clothes that I like without having to do any work other than pinning things that I like to my fashion board on Pinterest. My stylist, Brittany H., checks my Pinterest board for inspiration and also reads my note to her each month to see if I have any special requests.
You can find links to all of my Fixes here and also be sure to check out my Stitch Fix Review Board on Pinterest where I pin my favorite looks.
This Month's Stitch Fix Items
Last month my wonderful stylist, Brittany H., was taking some time off and as a result, I didn't like my February Fix as much as I usually do. This month Brittany was back and she sent five great things for me to try. I requested dresses, a pair of high waist jeans, and short sleeve tops.
Market & Spruce – Prim Crochet Trim Dress
We'll start this Stitch Fix review with my favorite item from this month's shipment, this pretty dress. I love the colors, the floral pattern, and the crochet trim along the v-neck.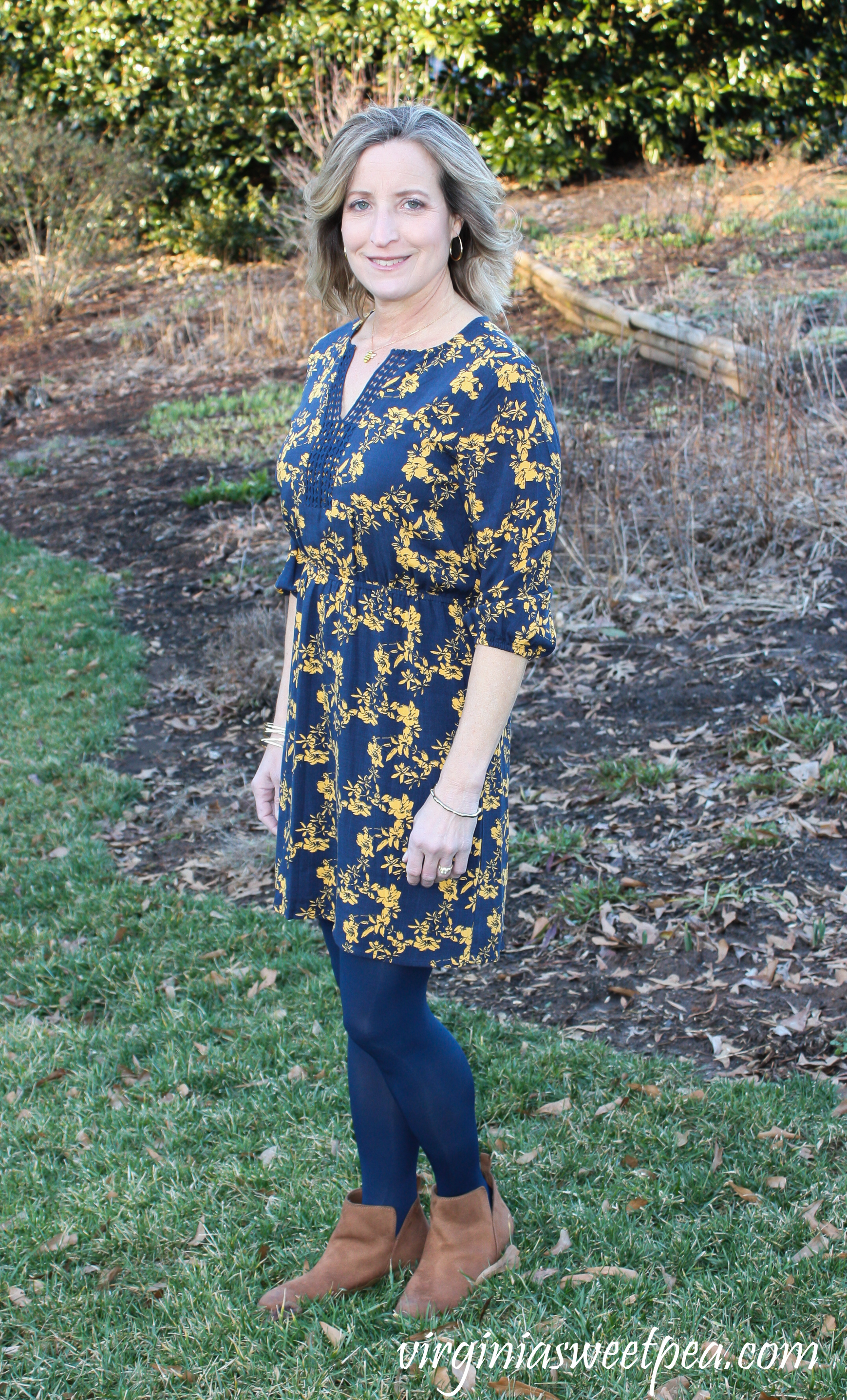 This dress is perfect for transitioning from winter to spring. In March and early April I can wear it with tights and boots and then when the weather warms up, it can be worn with with a bare leg and open toed shoes.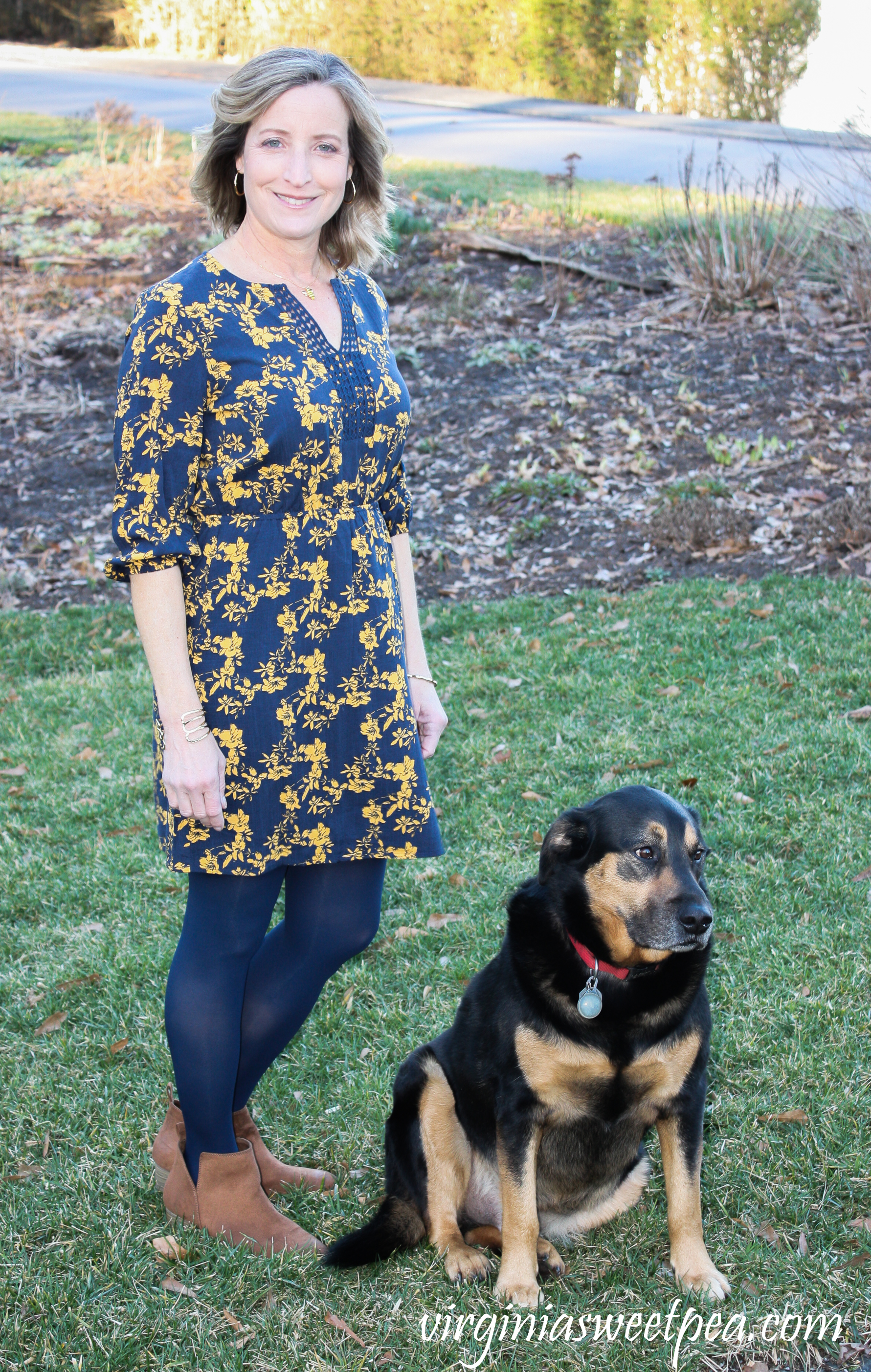 Last month my sweet friend Ashley, who just so happens to look like she's my daughter but we aren't related, left a comment that Sherman wasn't in any of my February Stitch Fix pictures. This month I made sure to include Sherman in as many pictures as possible.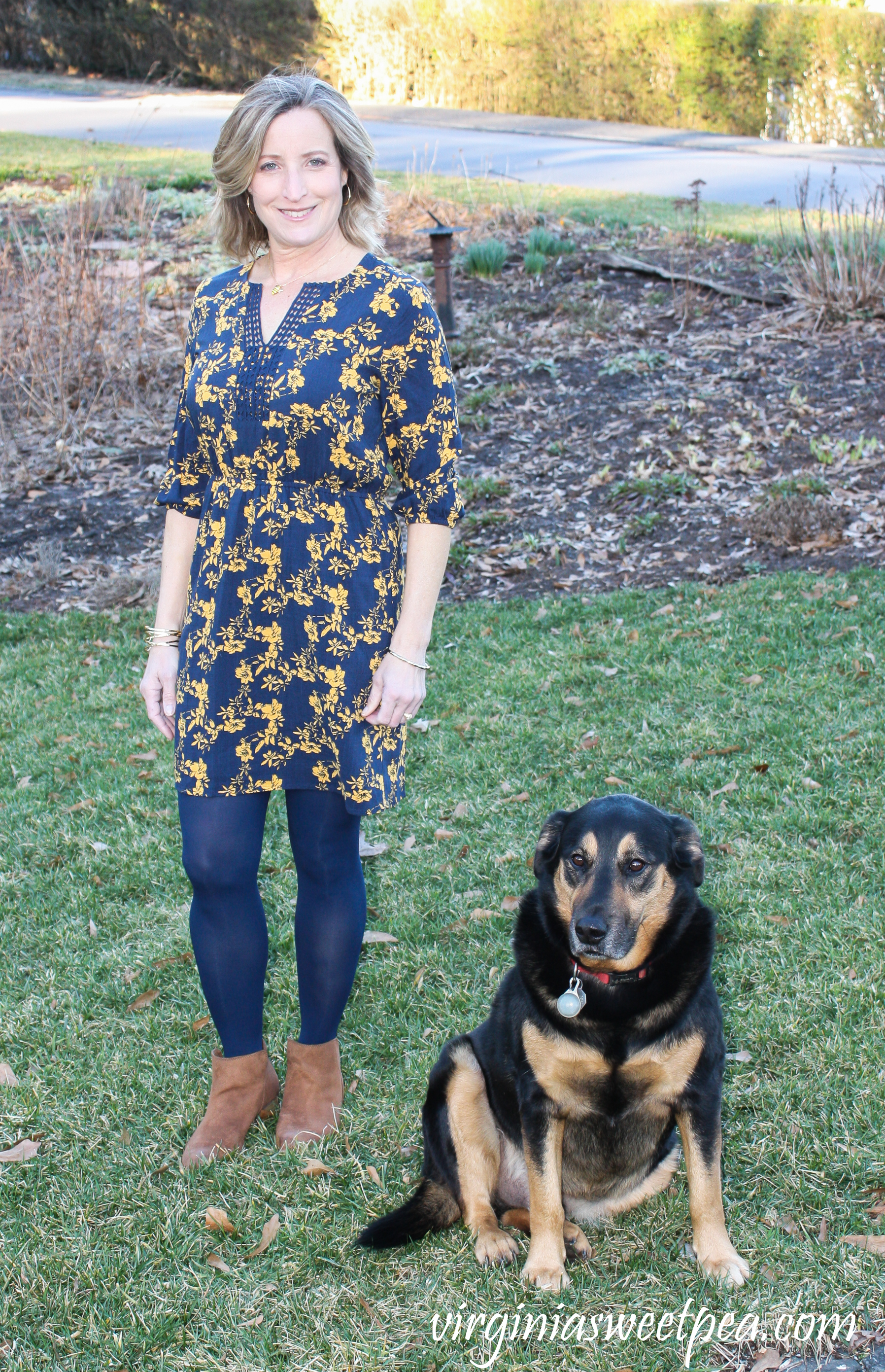 I loved this dress but it was just a tad bit too small for me. It was a little tight in the shoulders and when I raised both arms, the elastic waist rode up and was uncomfortable. When I checked out, I tried to exchange it for a medium, but no mediums were available, so sadly I didn't keep this.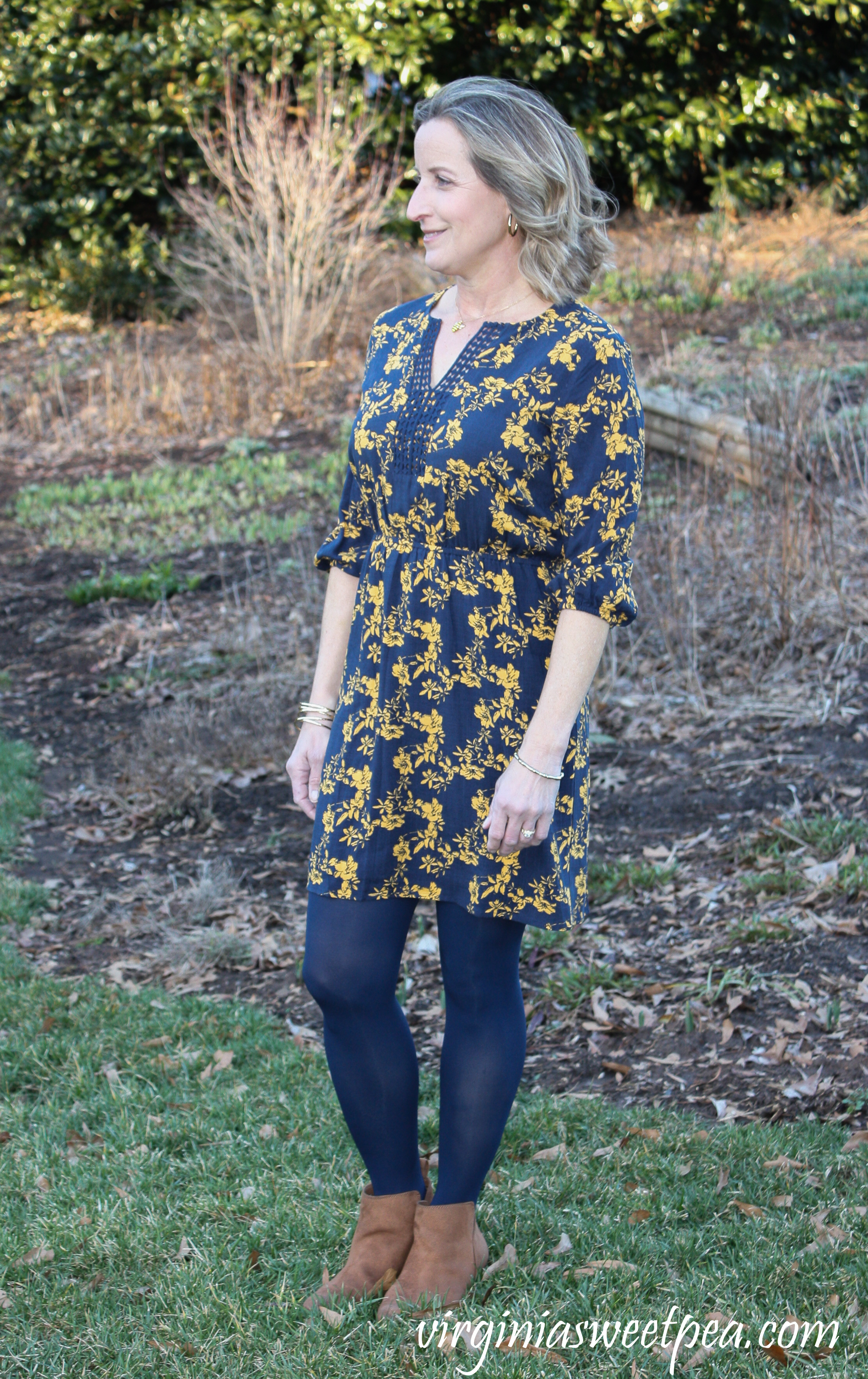 My Kate Spade Bee necklace and both of my bracelets are from are from Rocksbox. Rocksbox is a jewelry subscription service that sends three pieces of jewelry that you can wear for as long as you like each month. When you send your three pieces back, or buy what you like, a new box is sent. If you'd like a free month of Rocksbox, sign up with this code: PAULABFF54. I rejoined Rocksbox a year ago January and am LOVING their service. I've received the cutest jewelry and have purchased quite a few items.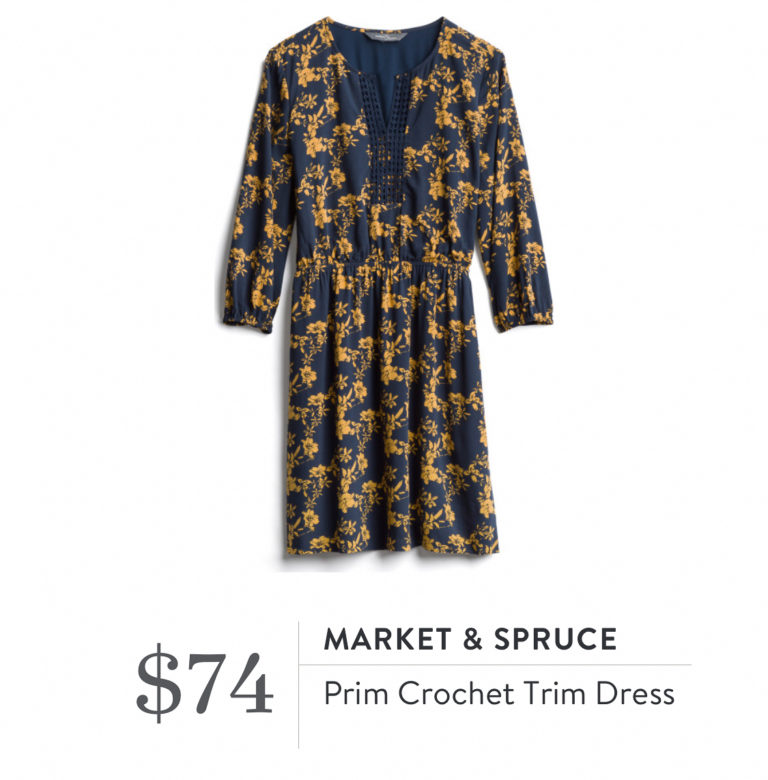 Warp + Weft – Jenny Straight Leg Jean
I love receiving jeans from Stitch Fix and love all three of the pairs that I've purchased. Warp + Weft is a brand that I haven't tried and I liked these jeans a lot. I asked for a high-rise jean but I'd call this more of a mid-rise which I found is what I prefer. These jeans are super soft and have enough stretch to make them very comfortable.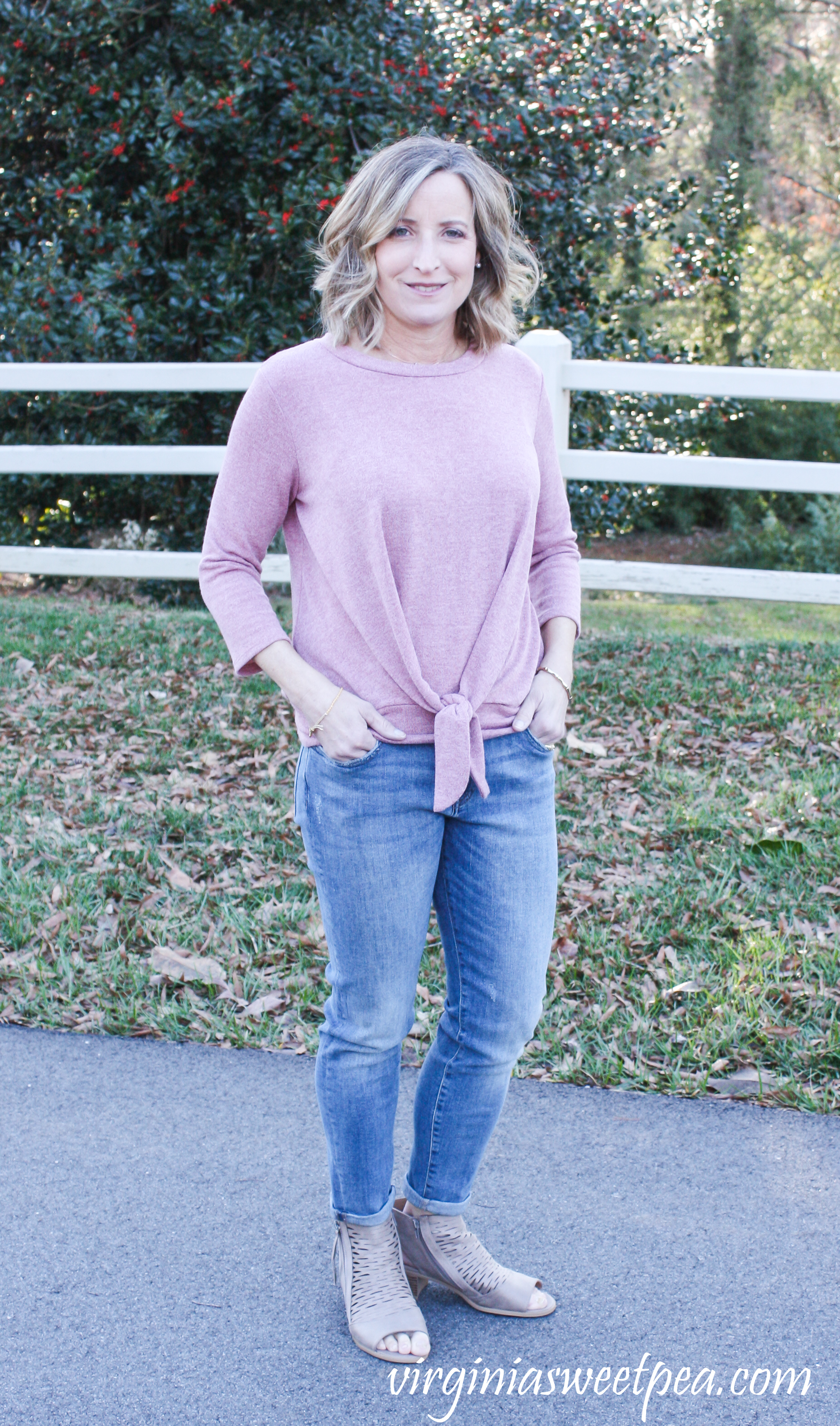 I paired the jeans with the Kaileigh Francine Tie Front Knit Top from a previous Fix. My shoes are new and from Payless which recently went out of business.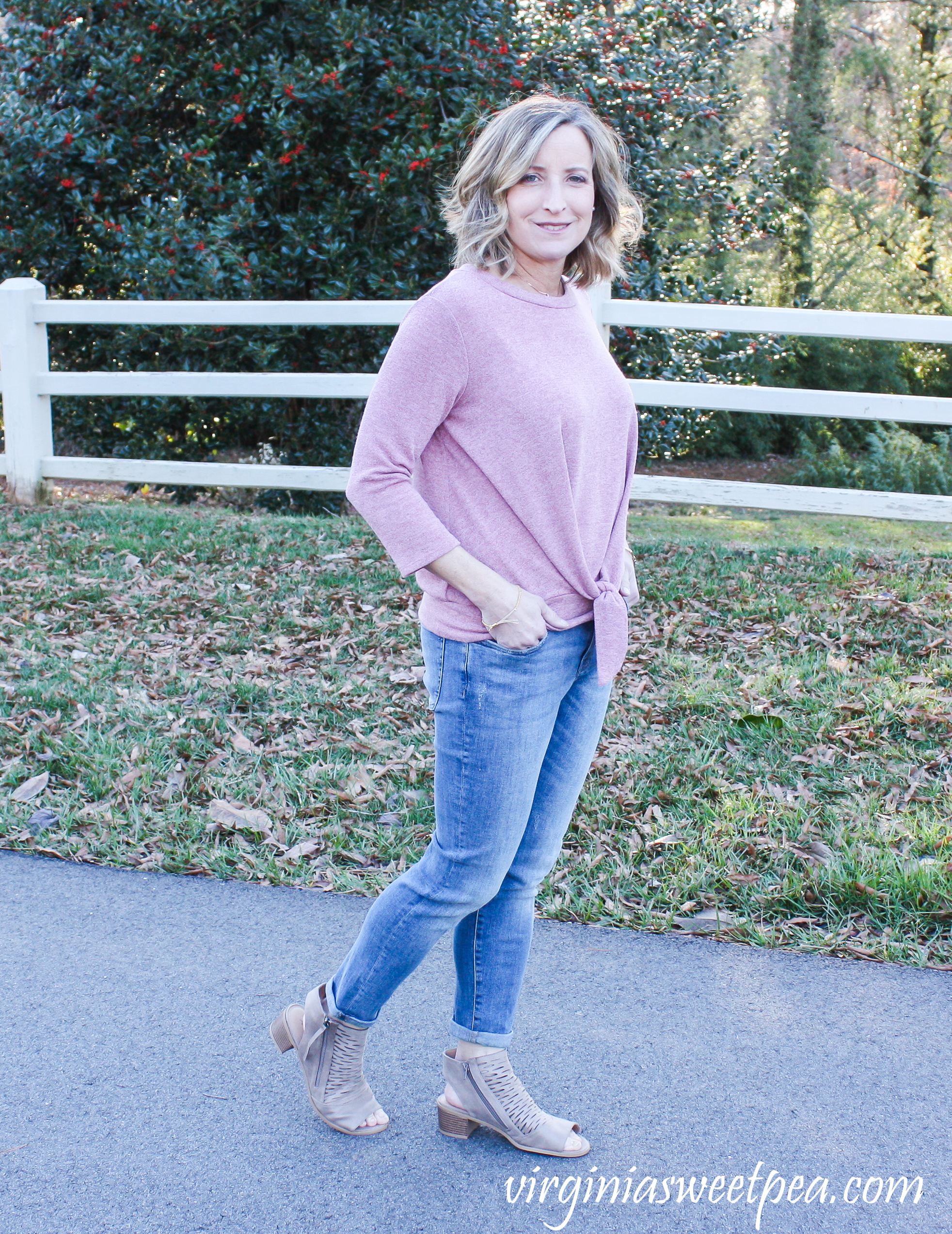 Brittany suggested wearing the jeans rolled or unrolled. With these shoes, I chose to roll them.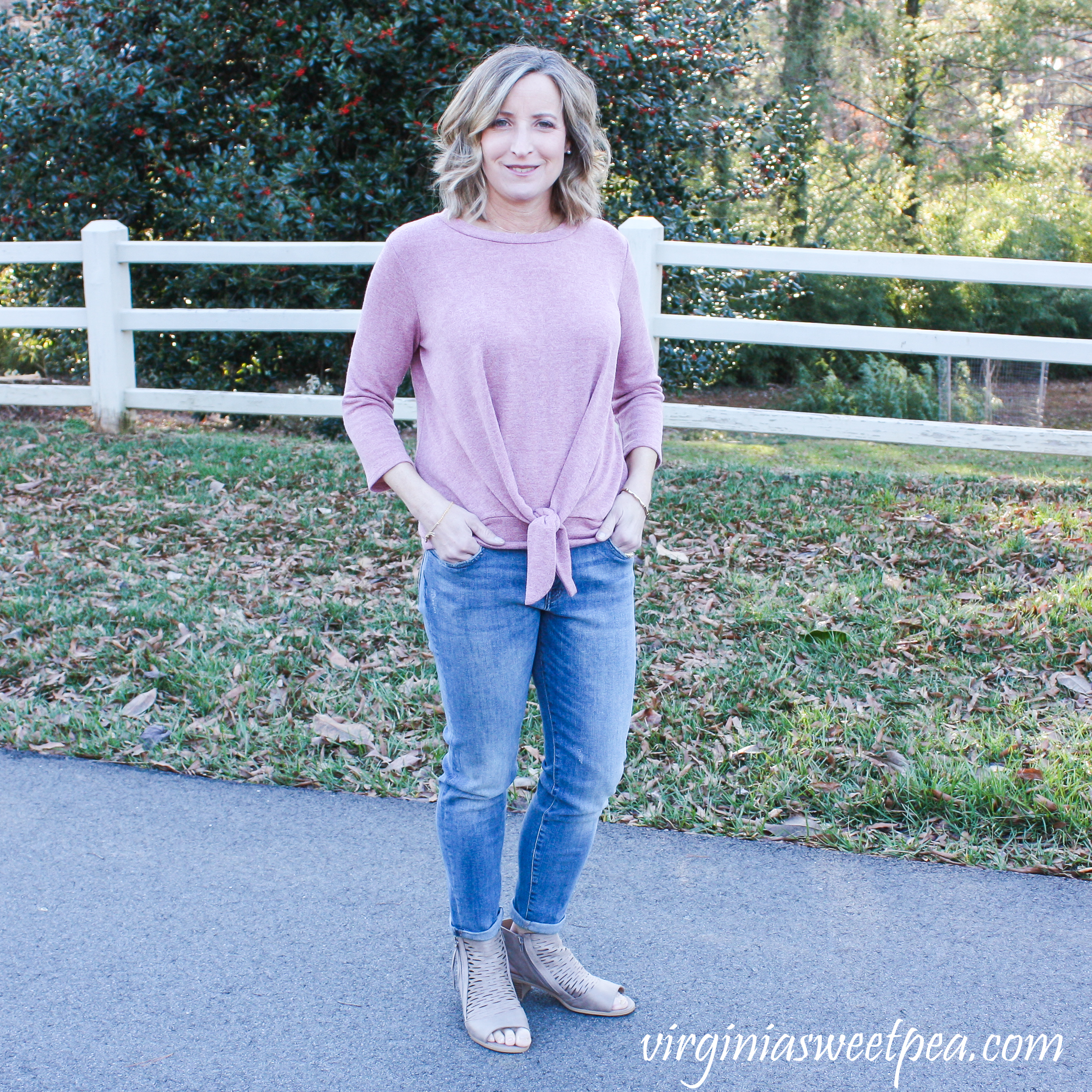 I really liked these jeans but when we were taking these pictures, I kept having to pull them up and I realized that if I kept them, I'd have to wear a belt every time I wore them. I decided that I really liked these jeans, but not enough to invest $98 into them.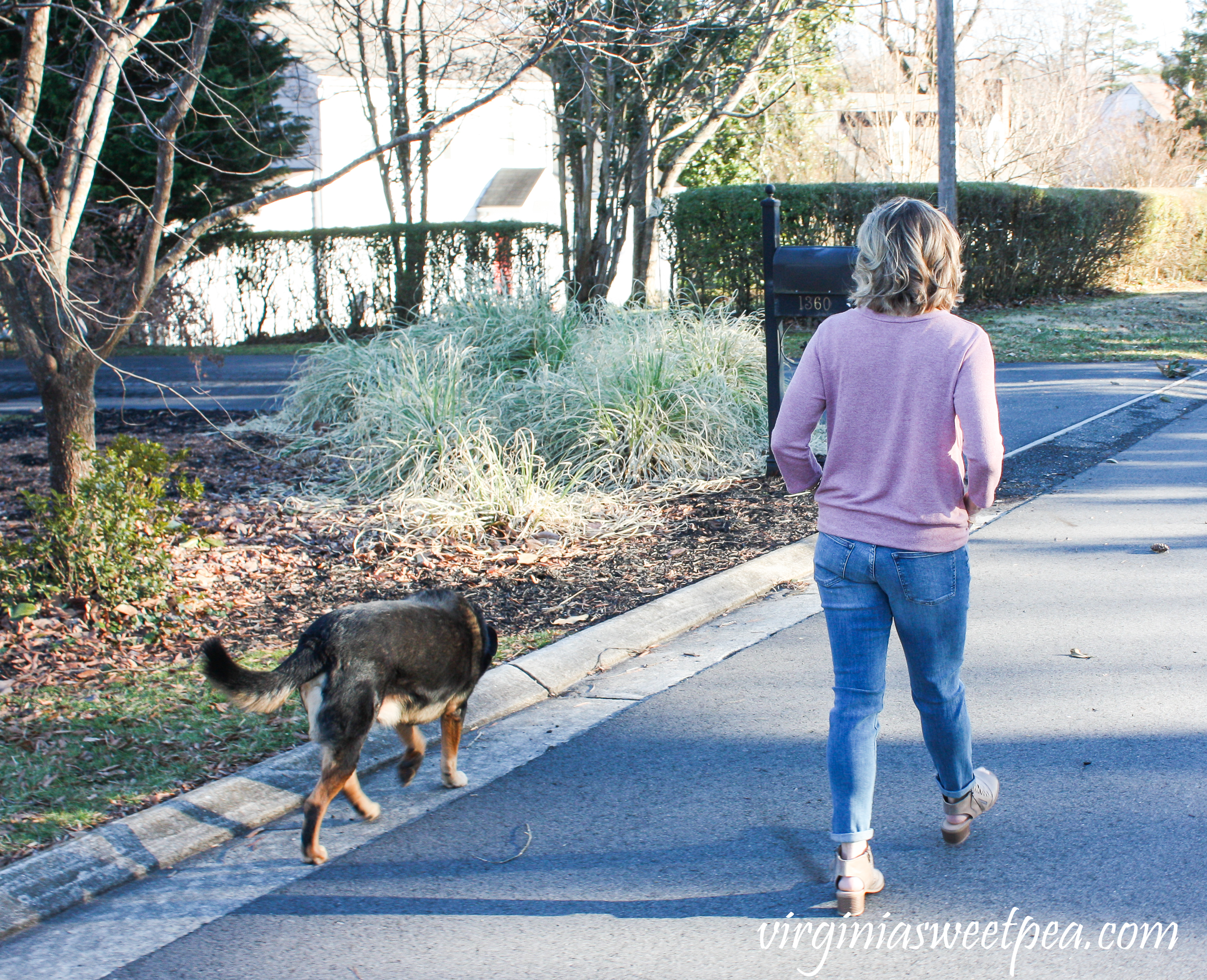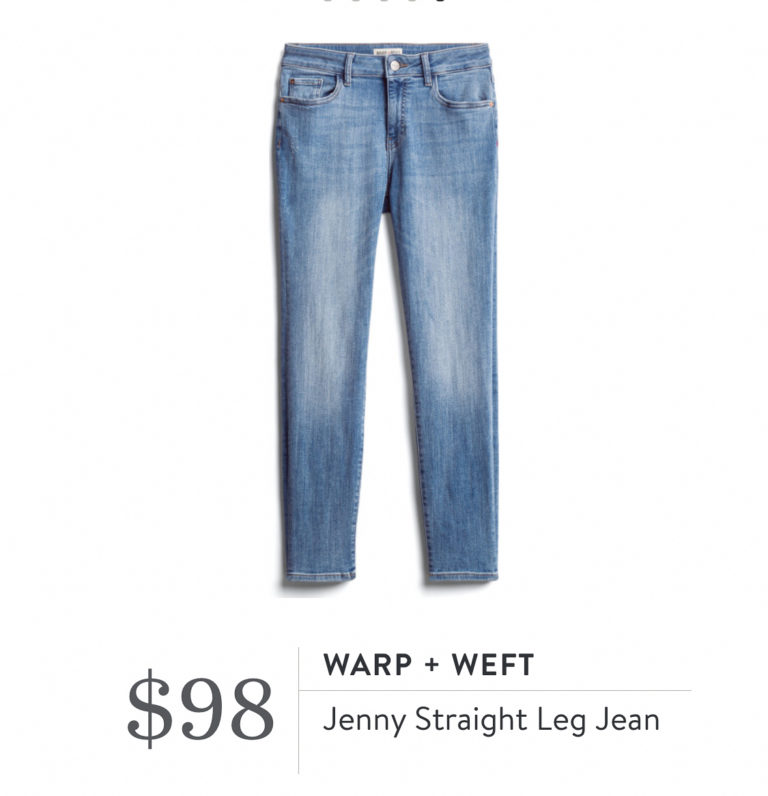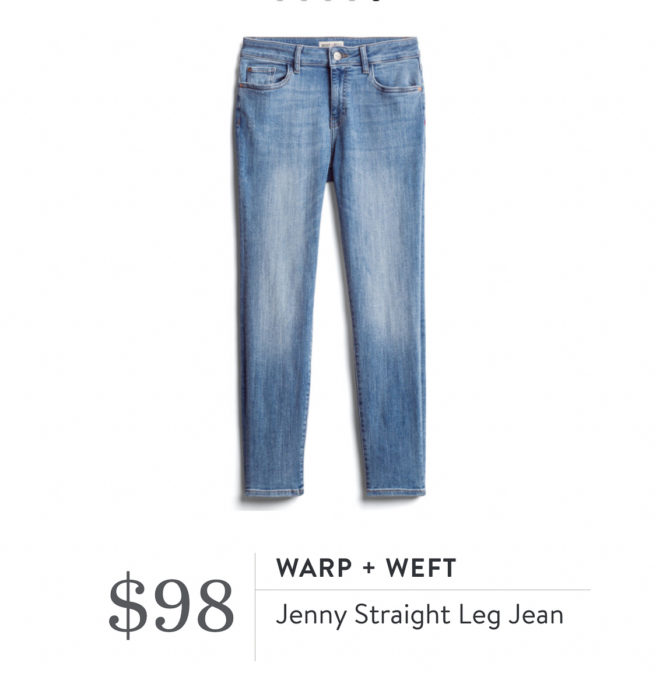 Daniel Rainn – Liona Flutter Detail Blouse
This blouse is perfect for spring and summer. I love it's color, floral pattern and it's cute ruffle detail.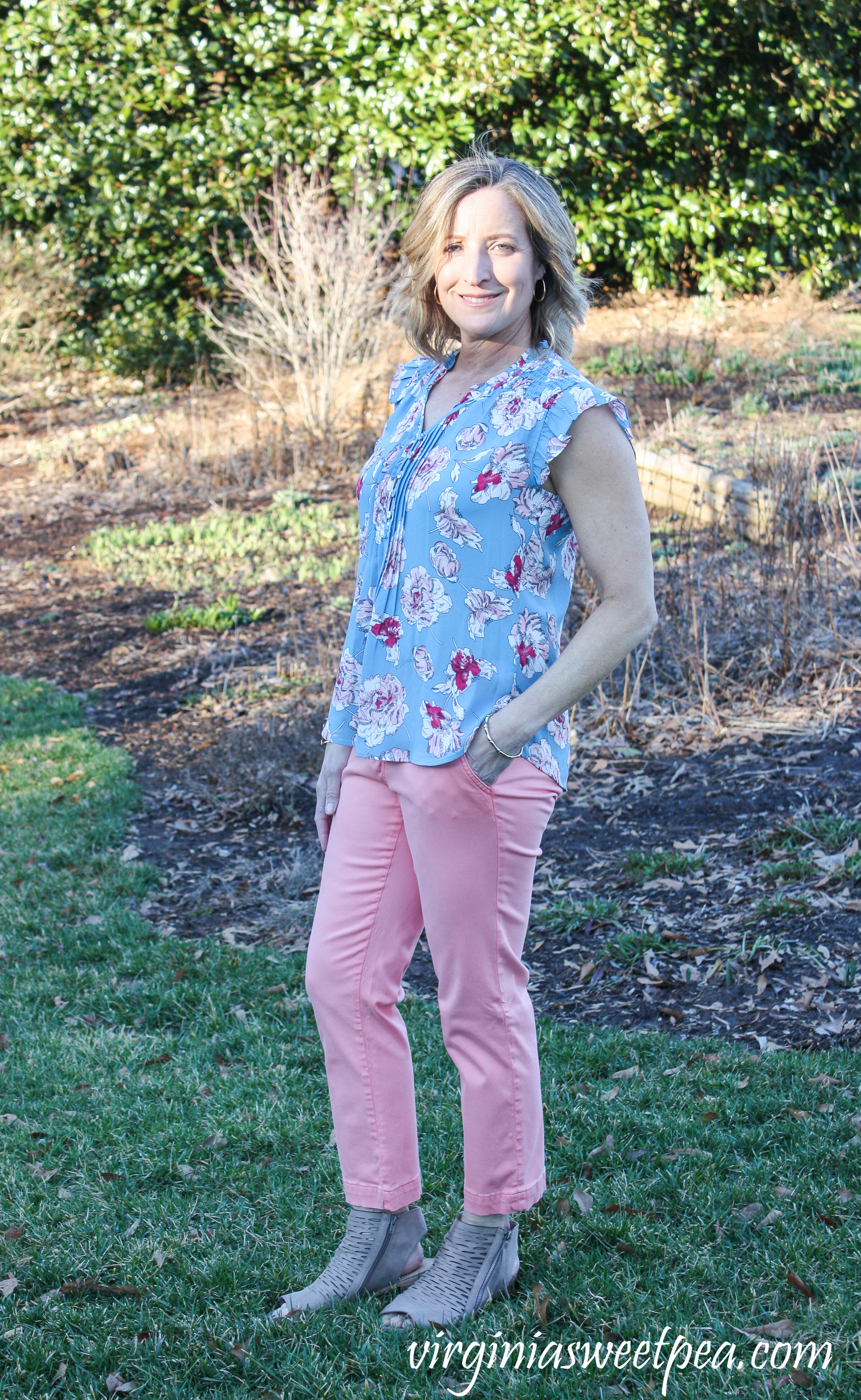 I paired this blouse with Lila Ryan Melina Straight Leg Pants from a previous Fix.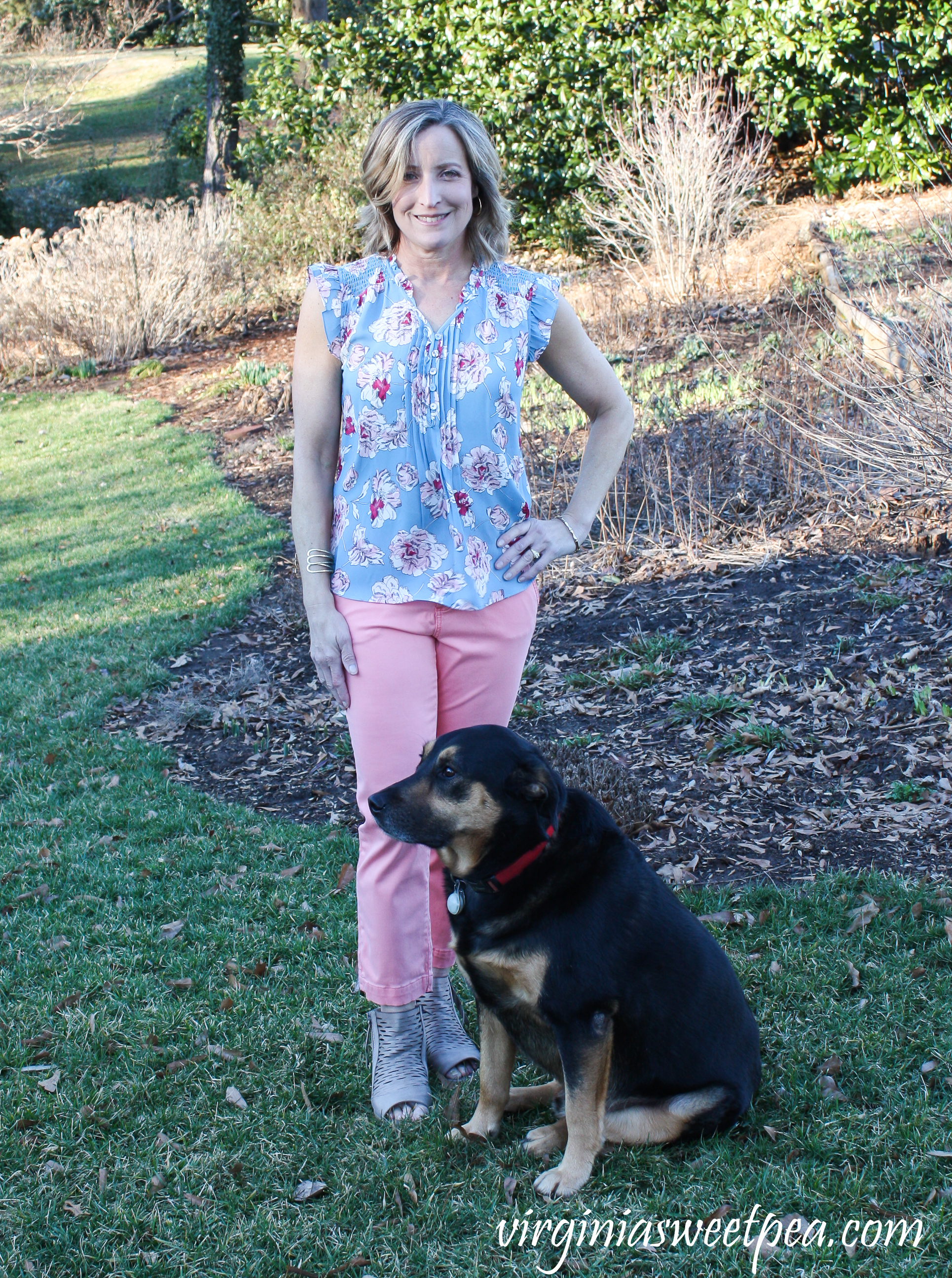 This blouse is a bit over the price that I want to pay for a blouse, but I bit the bullet and purchased it because I really liked it and I know that I can wear it all spring and summer either with these pants, jeans, shorts or a skirt.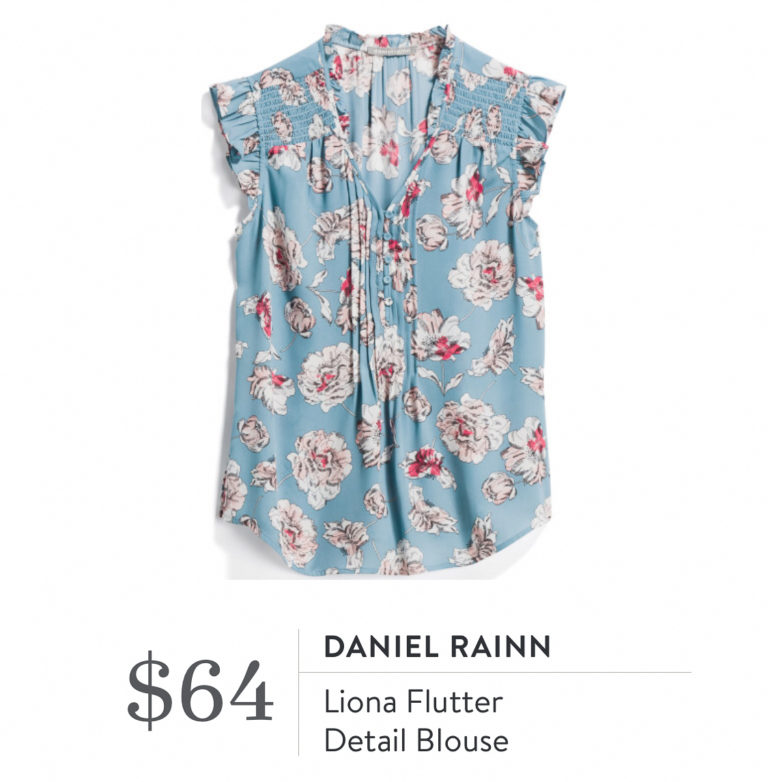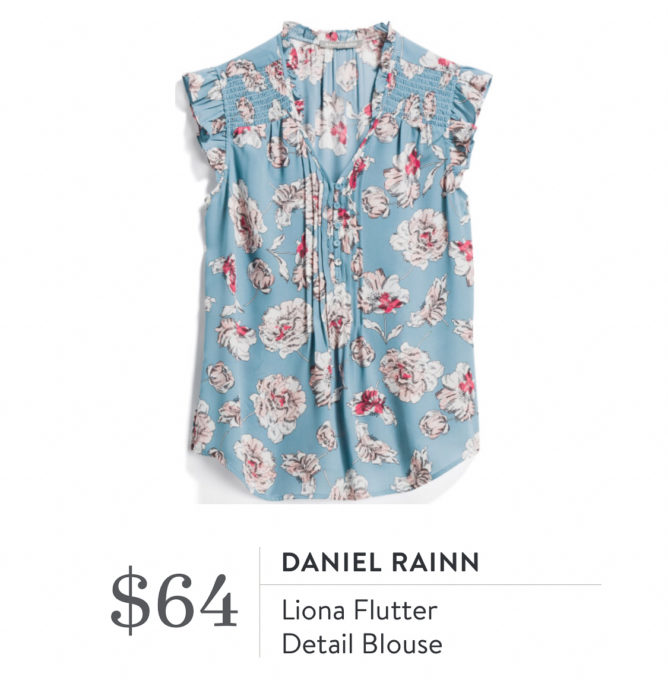 Wisp Kellen Knit Dress
This knit dress is another that would be perfect to wear in March when it's cold but you want something to wear that's speaks spring. I liked the floral pattern and especially liked the keyhole cutout. It was freezing cold and crazy windy when we took these pictures, so I paired it with the same tights and shoes that I wore with the Market & Spruce dress that I also shared this month. I think it would look better with a bare leg and a different shoe.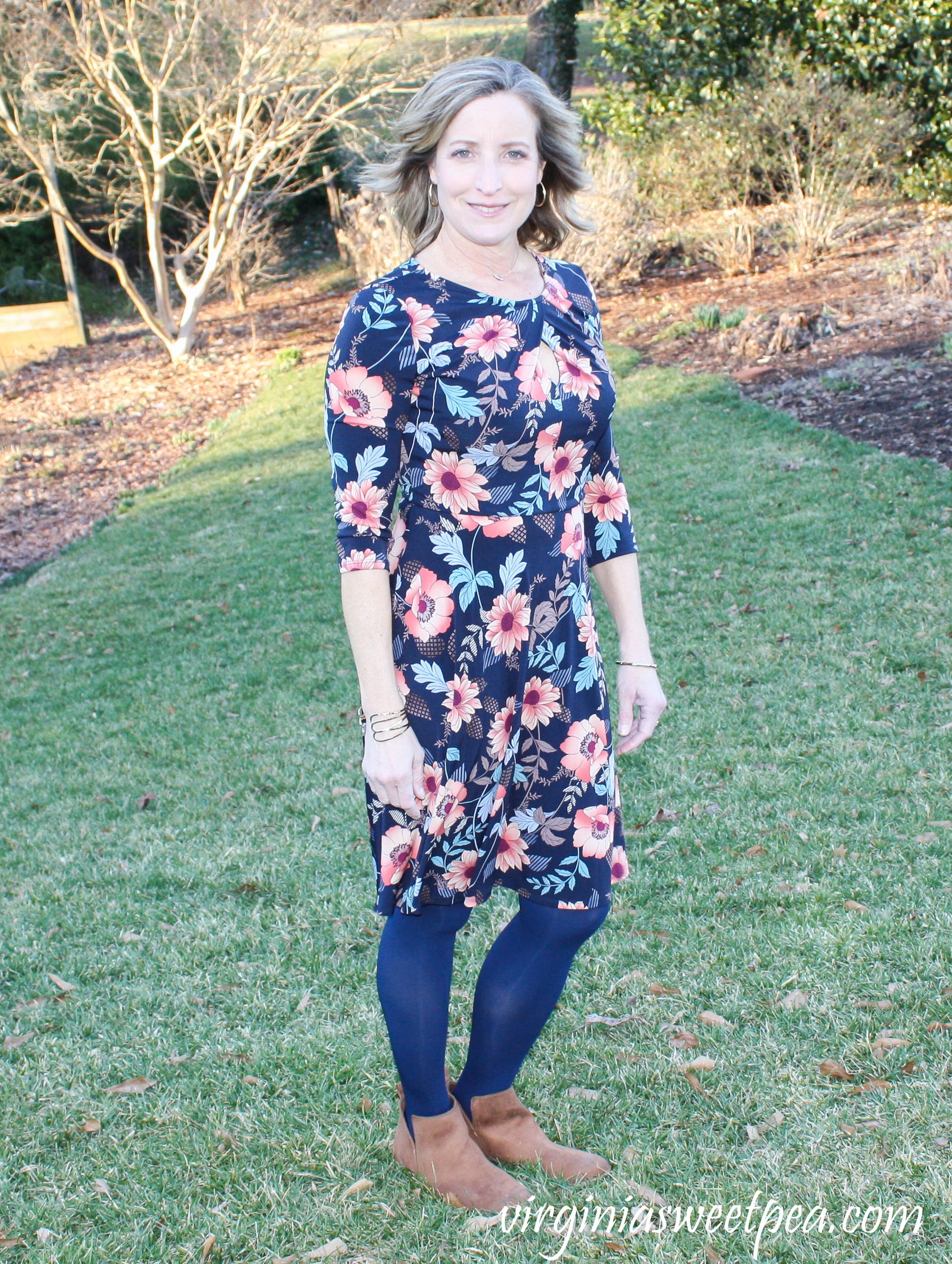 This dress was too tight in the arms and shoulders making it not comfortable. I didn't check for a medium, but I think if I tried it on in that size that I would have been more inclined to have purchased it.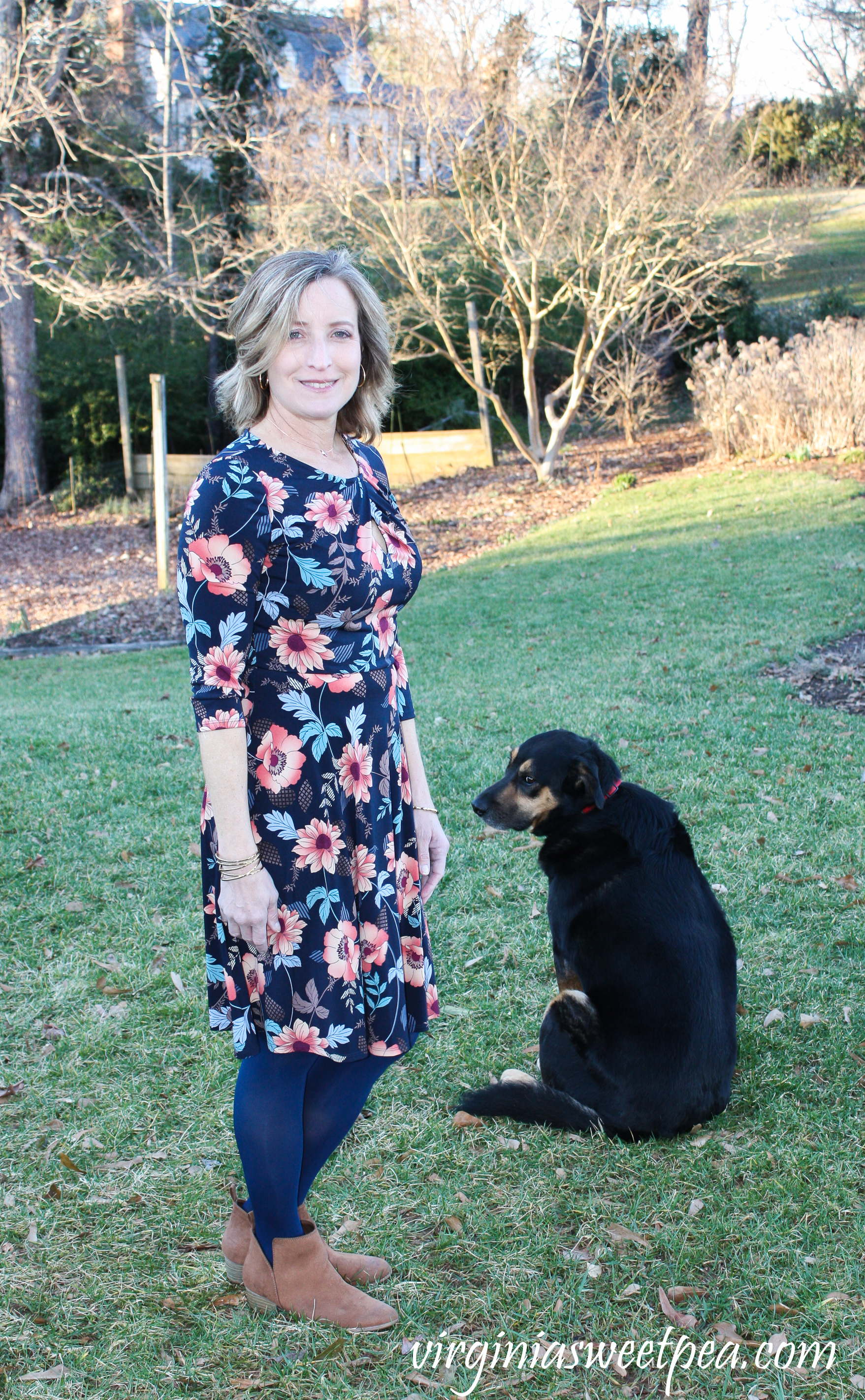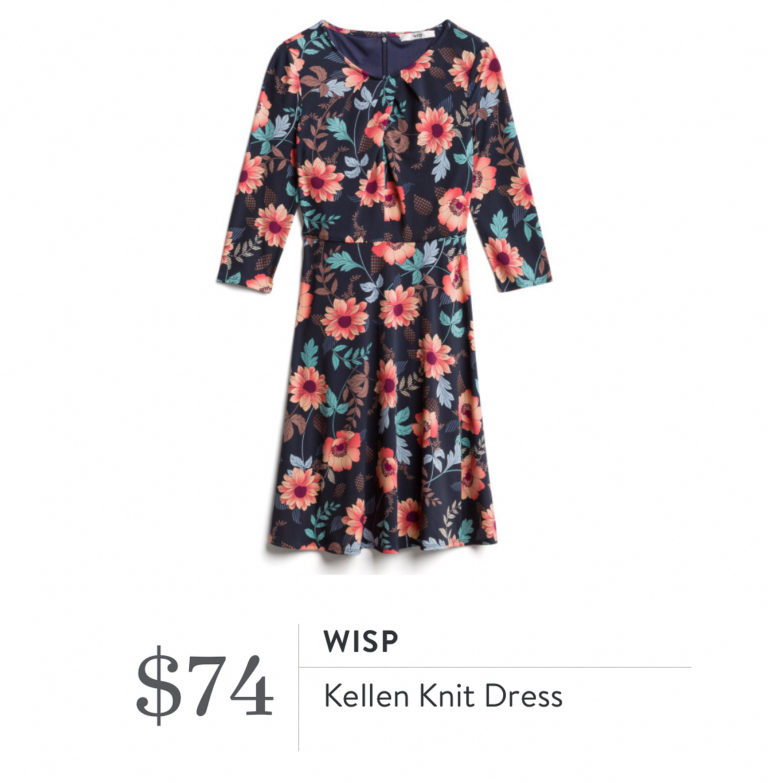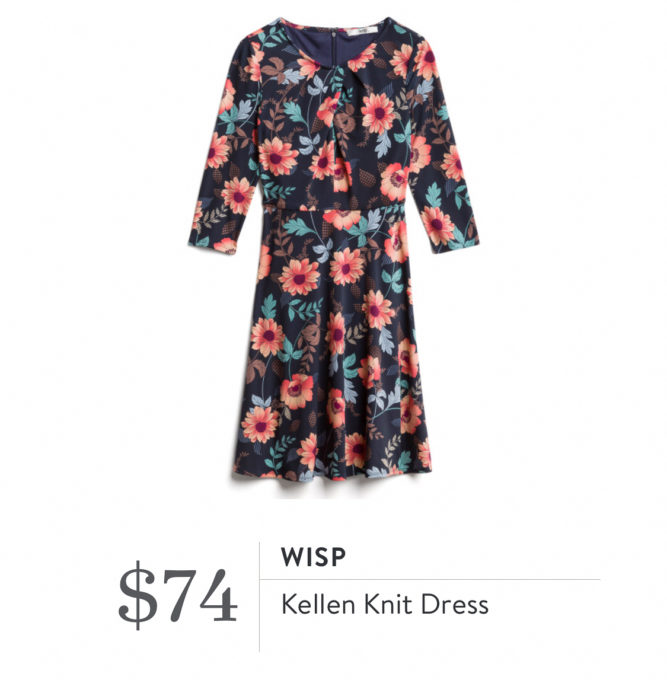 Serein – Rachel Textured Blouse
I liked this blouse but it is a little too dressy for my current lifestyle. If I were still teaching, I would have been more interested in it. I liked it's fabric and color, cut waist detail and how the back is longer than the front.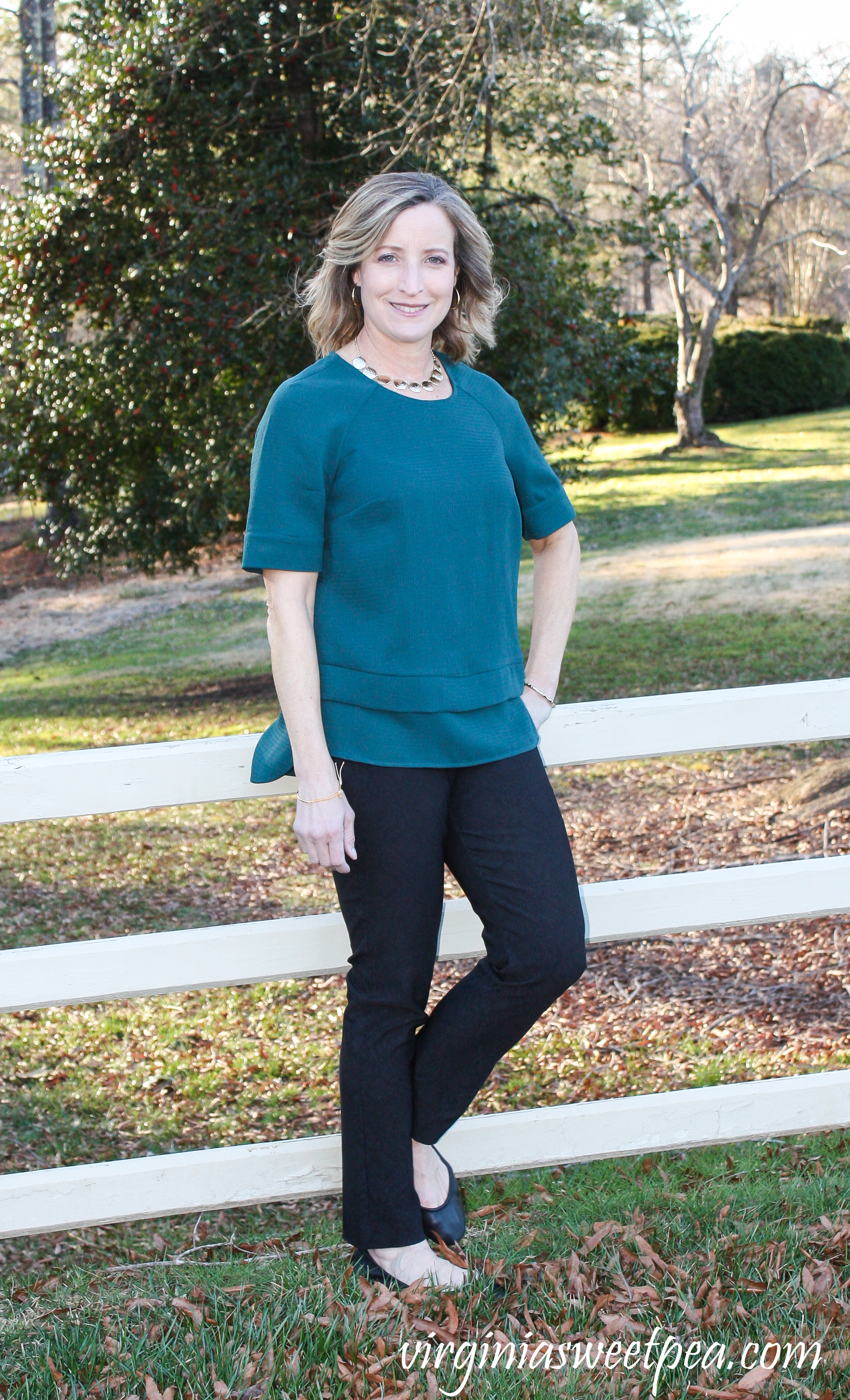 I paired the blouse with pants from a previous Fix and my trusty Tieks. I also think that this would look great with a skirt or even jeans.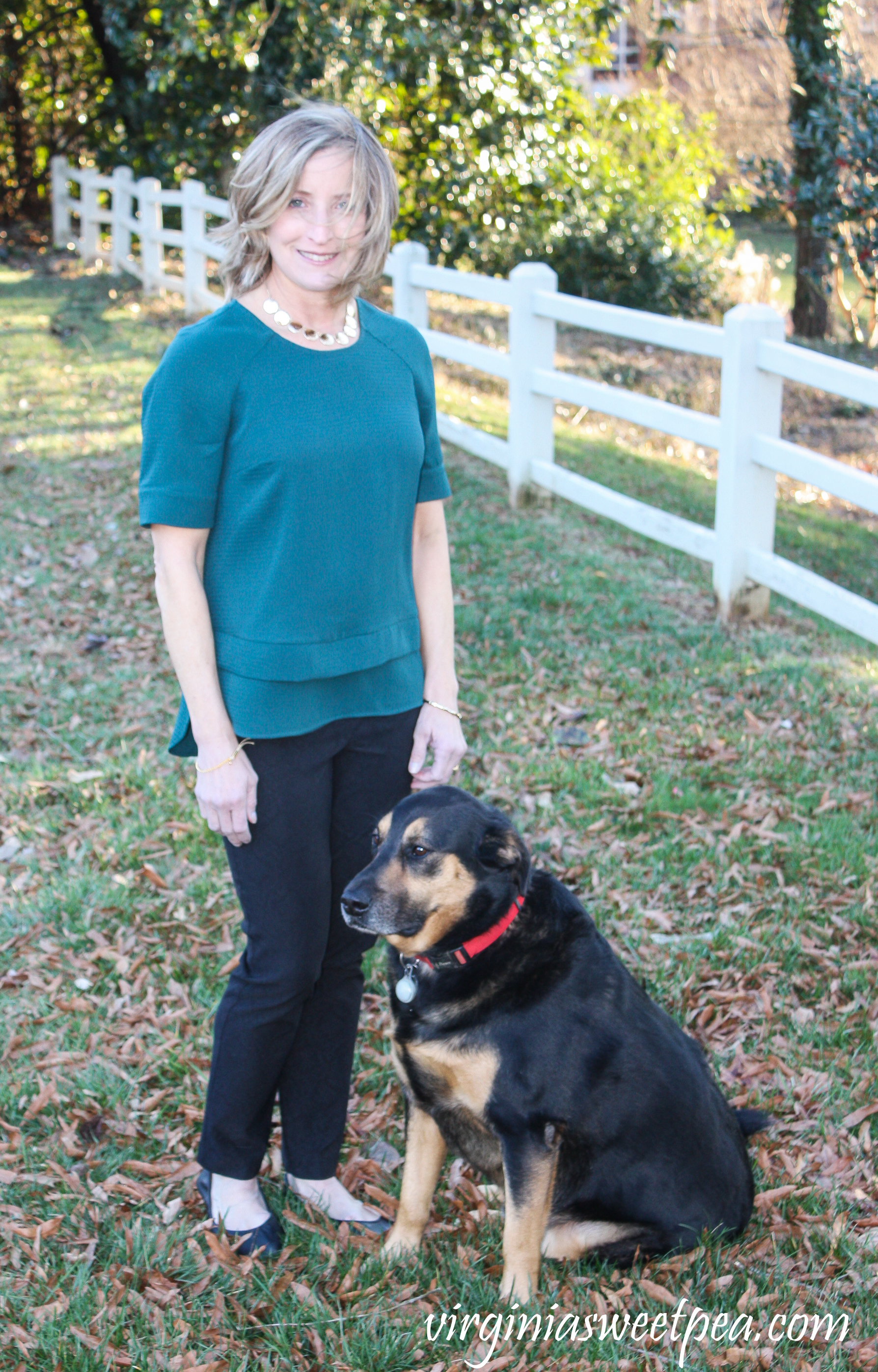 My necklace is my latest Rocksbox purchase and bracelets are from this month's box. I'm going to purchase the one on my left arm. Since I don't need very many dressy clothes these days, I sent this top back.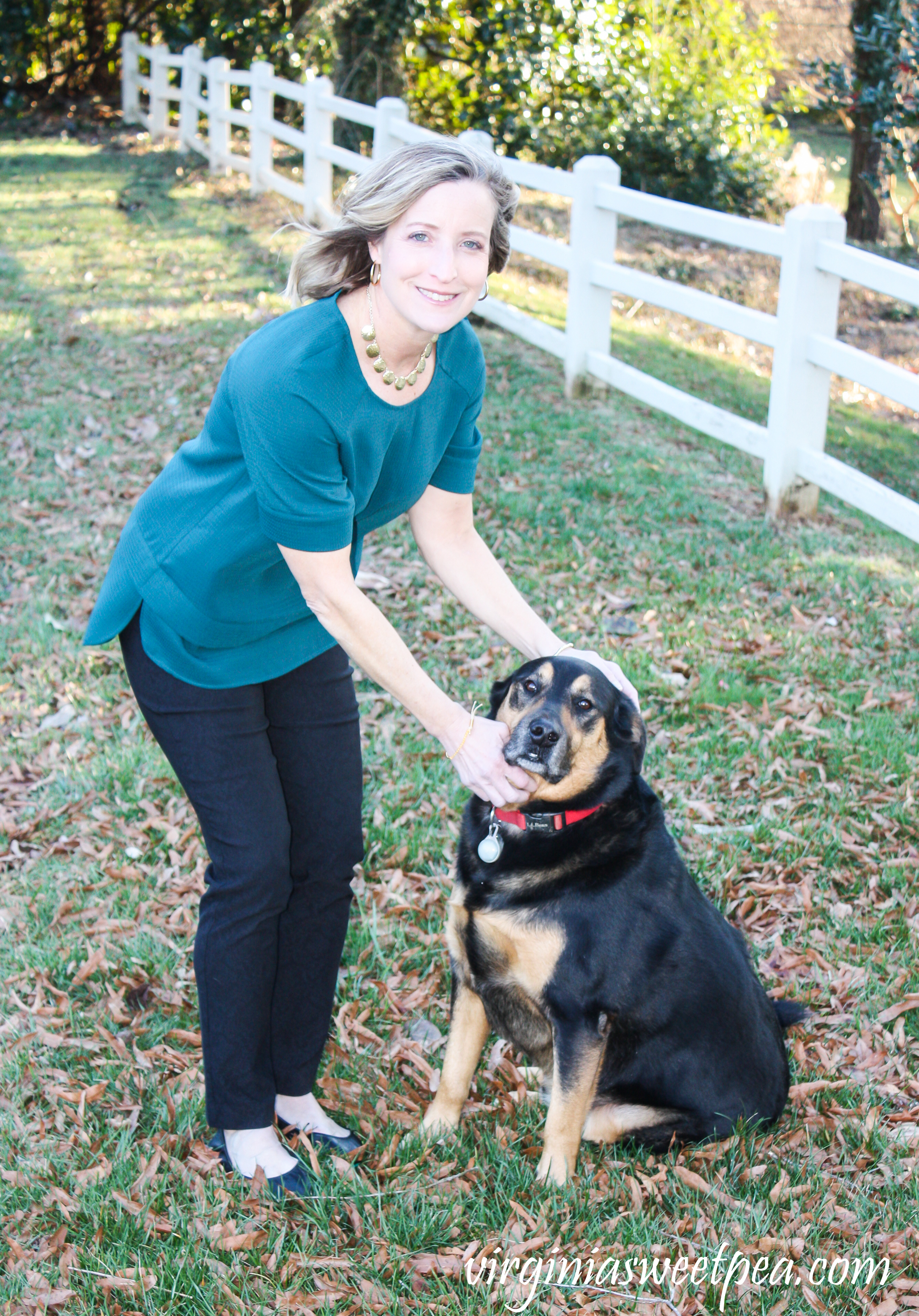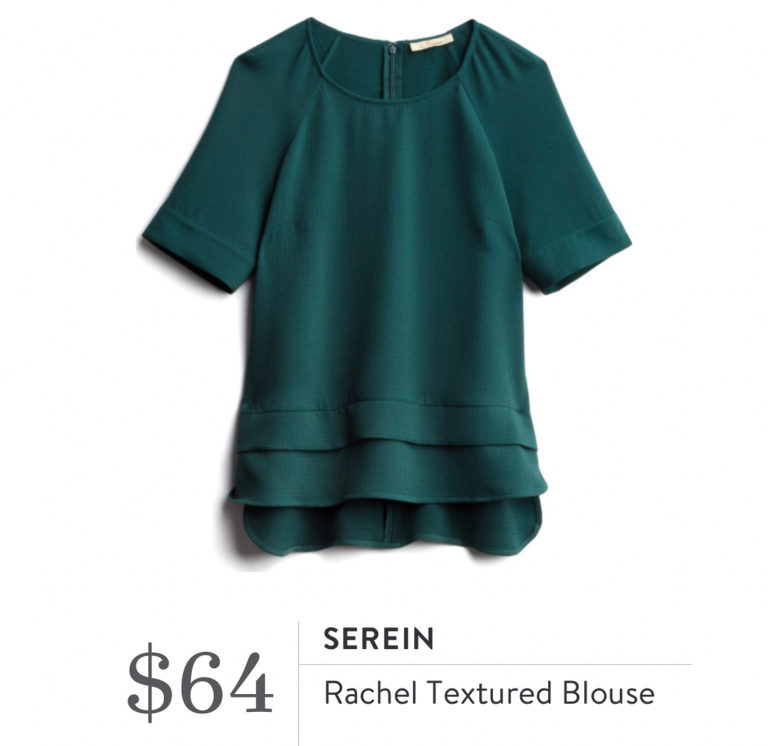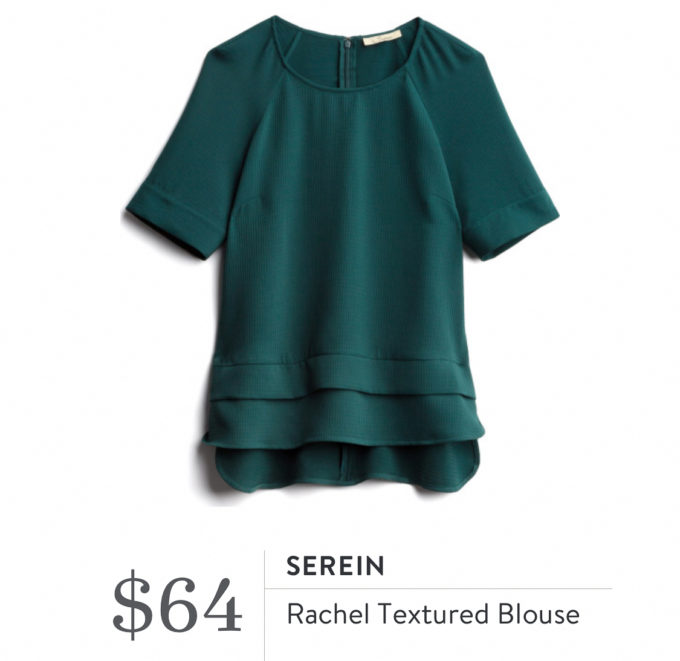 TRY STITCH FIX
If you've been thinking about trying Stitch Fix but haven't, I encourage you to give it a try. Don't forget that Stitch Fix also offers services for both men and children and they offer maternity and also plus-sizes.
I love receiving my box each month and have so much fun trying on all of the styles sent to me.
I'm looking forward to wearing my new blouse this spring and summer and I look forward to my next Fix for April.
GIVE A STITCH FIX GIFT CARD
A Stitch Fix gift card is a gift that any man or woman would like to receive. I know I'm thrilled when I receive one! Click below to give a gift card to someone that you know who likes Stitch Fix or has been meaning to try it.
I love receiving a Stitch Fix gift card and hope that a few will be headed my way when I have my next birthday in May!