October Stitch Fix Sneak Peek (Fix #40)
How can it be that I am on Stitch Fix #40? I've enjoyed this service for over three years and my wardrobe has become primarily items delivered to me by Stitch Fix. For a gal who doesn't like to take time to shop but wants to look nice, this service is exactly what I need.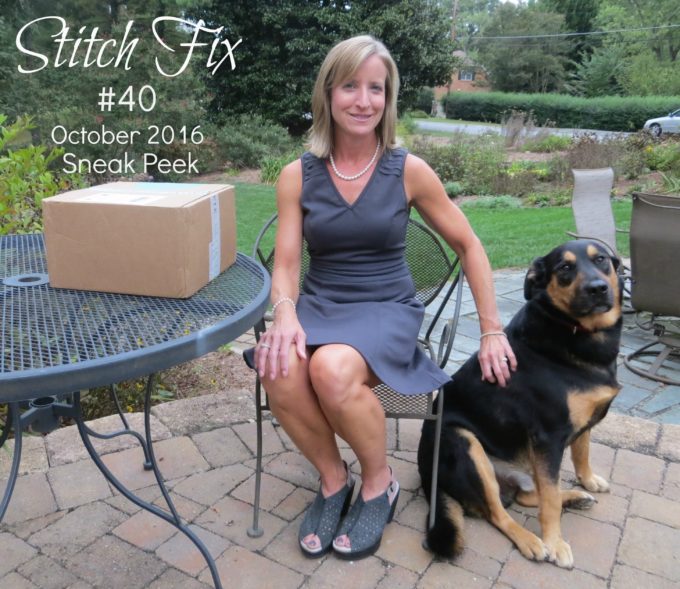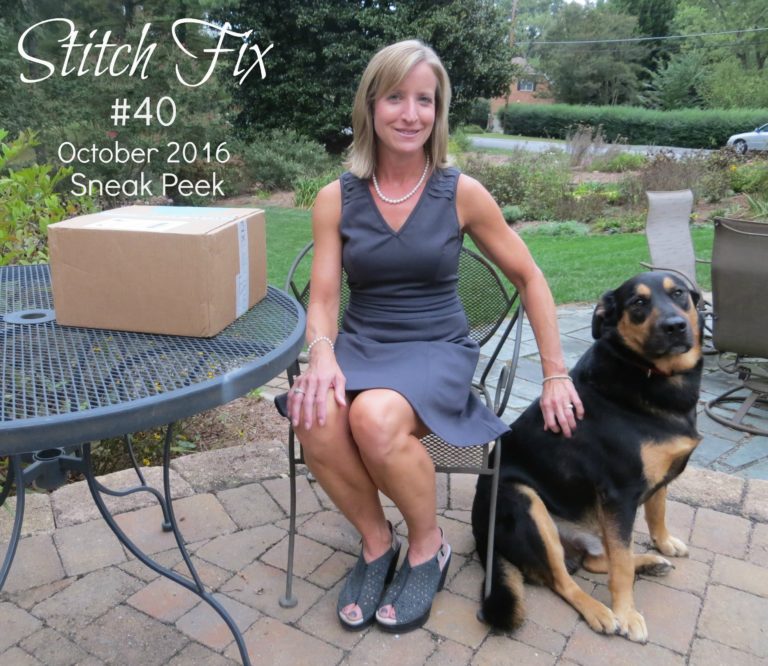 What is Stitch Fix?
Stitch Fix is a personal styling service. Each month, or as often as you choose, a box containing five items is sent to you based on a detailed style profile that you fill out prior to your first shipment. Items can include clothing, jewelry, shoes, or accessories. A postage paid return envelope is included with the box to make returns hassle free. When your Fix arrives, you have three days to try on your items and to decide what you want to keep and will be returned. Once you've decided on what you want, you can either check out on the Stitch Fix website or by using their mobile app. (So handy!)
My first Stitch Fix arrived in August 2013 and I've enjoyed monthly shipments ever since. You can see all of my Stitch Fix posts here and don't miss my most recent Fix for September. I'm wearing a dress from that Fix in the picture above!
New for Stitch Fix
Recently Stitch Fix started to offer size exchanges which is super helpful. When you check out, if you want to request a different size, there's a handy spot to check to see if another size is available.
Also new for Stitch Fix is that they now offer service for men! I was so excited when this started that I immediately filled out a style profile for my husband and requested his first Fix which is due to arrive at the end of the week. I doubt very seriously that I can talk him into modeling the clothes but I'm going to give it my best try. Regardless, I'll share what he receives and give you an honest opinion on what he thinks of their clothing. If this is something that the men in your life might enjoy, you can check out Stitch Fix for men here.
Sneak Peek
I'll share pictures of my October Fix at the beginning of the month but thought you might enjoy a sneak peek of what I received. It's going to be tough to decide what to keep this month!
I didn't get the camera centered exactly right so the top of my head is cut off, but you guys can see the clothes and that's what you want to see, right?
I'll share more about this Fix on October 3 and be on the lookout for a post about Mr. SP's Fix.