This week certainly flew by! It's been absolutely beautiful here but the rain is coming into town for tomorrow. I'm not going to complain about the rain but I do wish that it would visit during the week when I'm trapped inside at work.
I'm looking forward to spending the weekend at home working on projects including some Christmas ones for my booth at Blue Sky Cottage. If you are local, we're hosting a Christmas Open House November 20 and 21. I'd love to see you.
Enough about me, let's get this party started!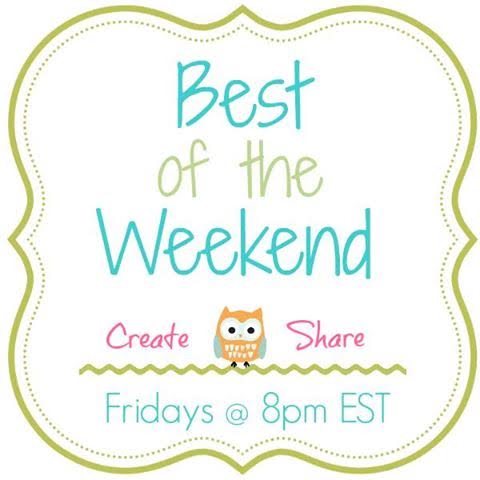 Amy, Ginnie, Jenna, Cindy,and I enjoy hosting the Best of the Weekend Party each Friday night at 8pm.
If you don't already follow us in some way, we'd love for you to do so.
Amy, Ms. Toody Goo Shoes | Facebook | Twitter | Pinterest
Paula, Virginia Sweet Pea | Facebook | Pinterest | Twitter | G+ | Instagram
Ginnie, Hello Little Home | Facebook | Twitter | Pinterest | G+ | Instagram
Jenna, 24 Cottonwood Lane | Facebook | Twitter | Pinterest | G+ | Instagram
Cindy, Little Miss Celebration | Facebook | Pinterest | Twitter | G+
What I Shared This Week
I shared a Thanksgiving tablescape that includes a centerpiece of fall berry, bark, and blooms surrounding a vintage pilgrim candle holder. There are links to 19 other Thanksgiving centerpieces at the bottom of my post. I so much enjoyed viewing these over the week.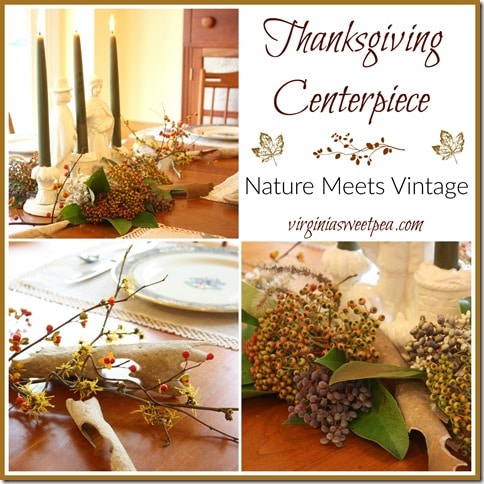 I tried a new product this week that is so good. Have you heard of Progresso's new Bistro Cups? The come in three varieties: Broccoli and Cheese, Creamy Tomato and Parmesan, and Southwestern Style Creamy White Chicken and Corn. The awesome thing about these soups is that you brew them using your Keurig! If you want to try this product, you can print a $2 off coupon here.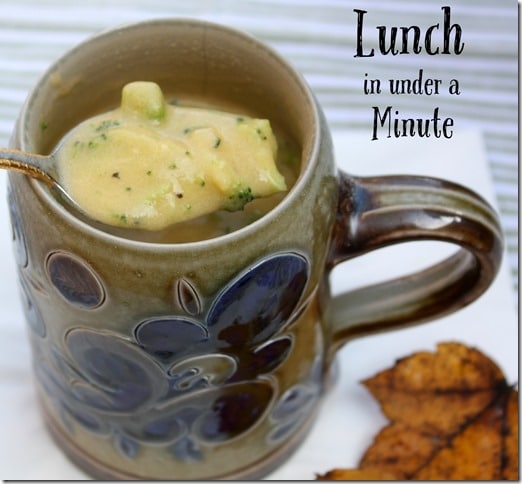 Most Clicked
The most clicked link from last week's party was, How To Update Your Home on a Budget from Heart Handmade UK.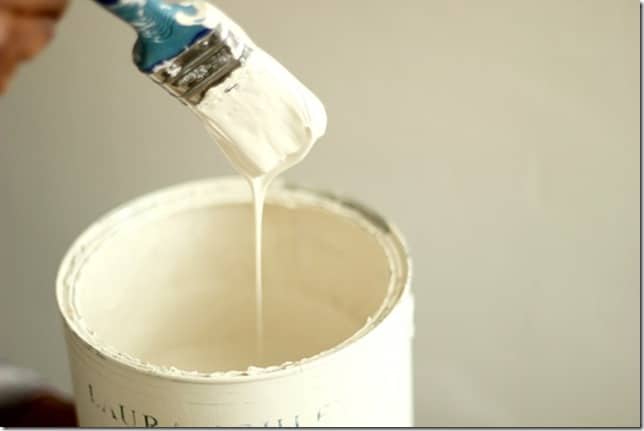 My Features
Kati from A Houseful of Handmade shared a Thanksgiving banner that you can print out to use in your own home.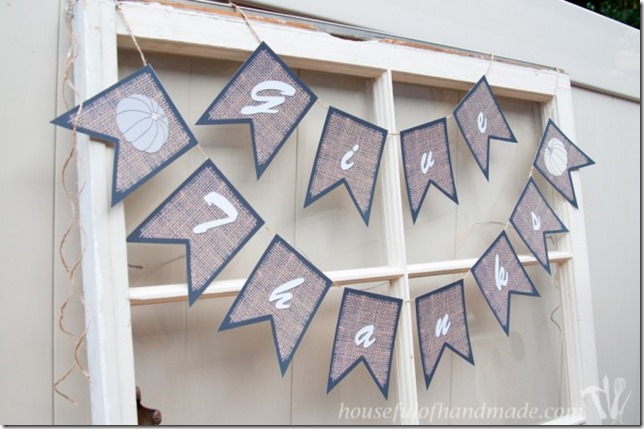 Pancake Warrior shared her Best Ever Mushroom White Bean Soup. We love soup and I think this will be a great one to try for an easy weeknight meal.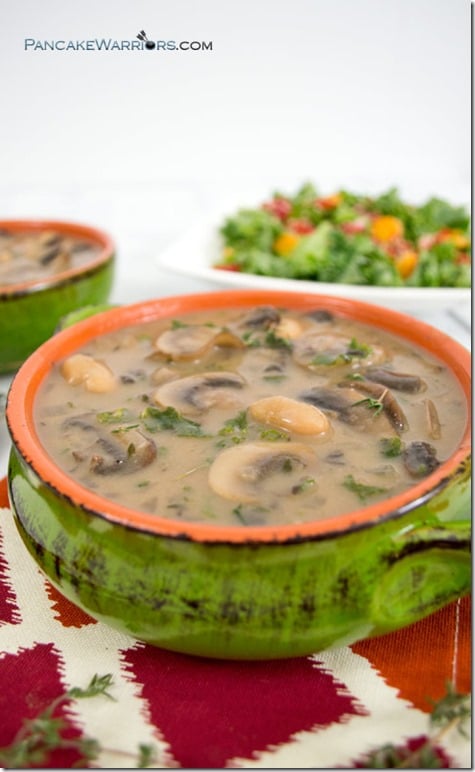 Bloggers are starting to roll out the Christmas projects. Randi from Dukes and Dutchesses shared how to make a Cross Stitch Wooden Sign for Christmas.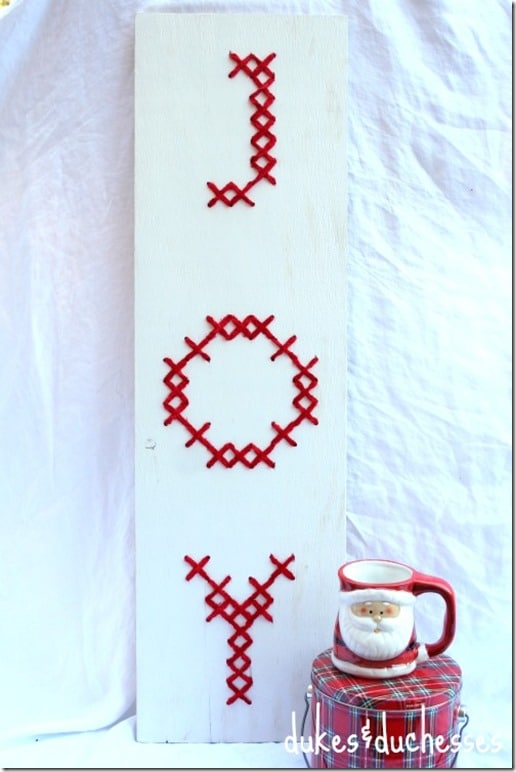 Now it's your turn! I can't wait to see your projects for this week!