Best Painted Furniture Makeovers
A little TLC and paint are all that some pieces of furniture need to go from drab to the star of a home. There's nothing like finding a piece of furniture on the curb or at a thrift shop and then transforming it into something pretty and useful for your home.
All Things Creative Team
I am thrilled to be joining the All Things Creative Team, a group of bloggers who share projects each month centered around a theme. This month the theme is Best Painted Furniture Makeovers.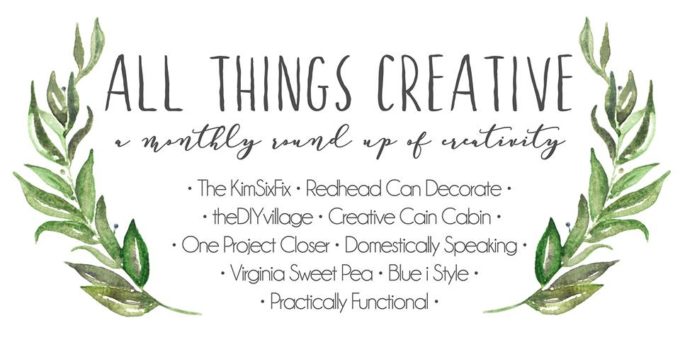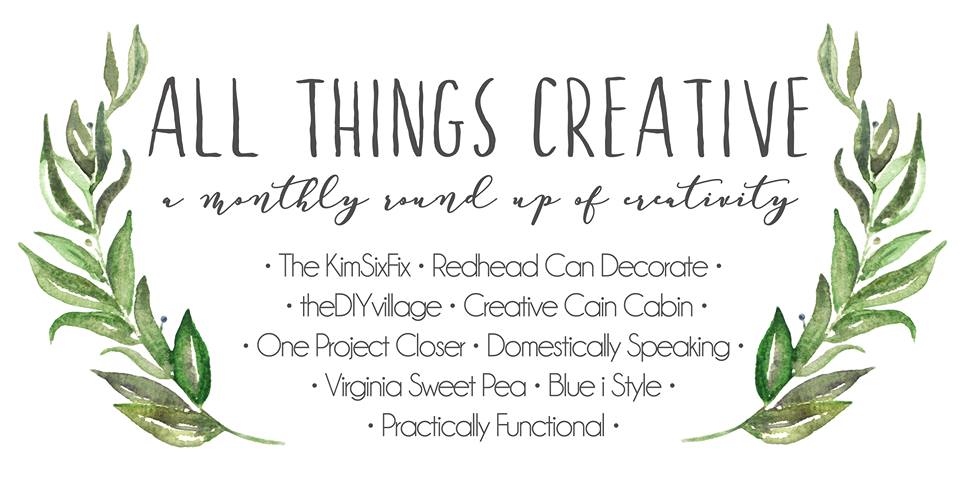 The All Things Creative Team couldn't have picked a better theme for my first month joining because I love making over furniture with paint. Be sure to scroll to the bottom of this post to find links to each blogger's favorite furniture makeover. It took some deliberation to pick my "best" project to share.
My Best Painted Furniture Makeover
My favorite furniture makeover is my Sewing Cabinet to Outdoor Bar. This piece is in constant use on our dock at the lake.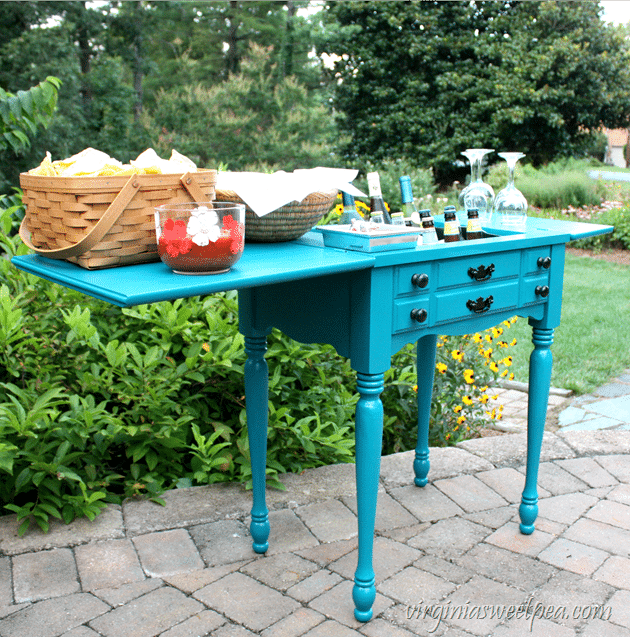 In case you don't remember this project from last summer, this is what the sewing cabinet looked like when my mom's friend found it on the curb.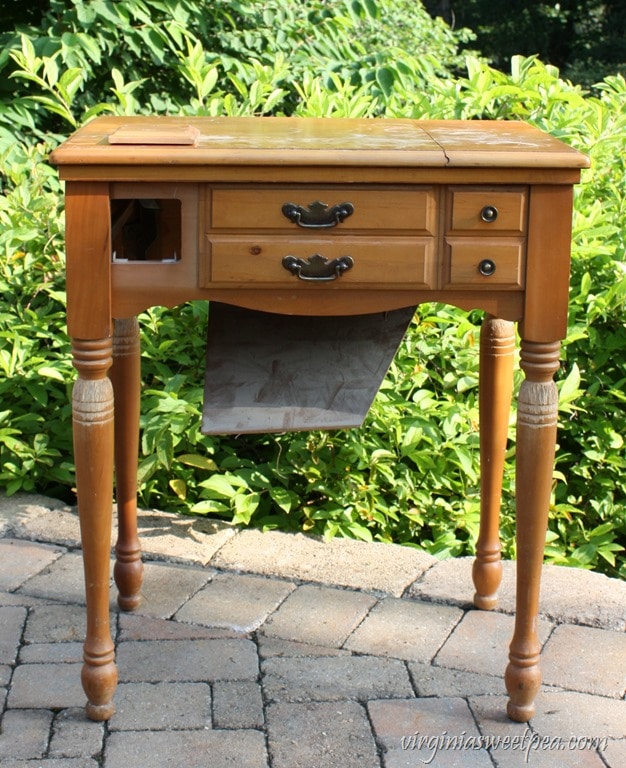 Now instead of storing a sewing machine, it acts as a server for drinks and snacks.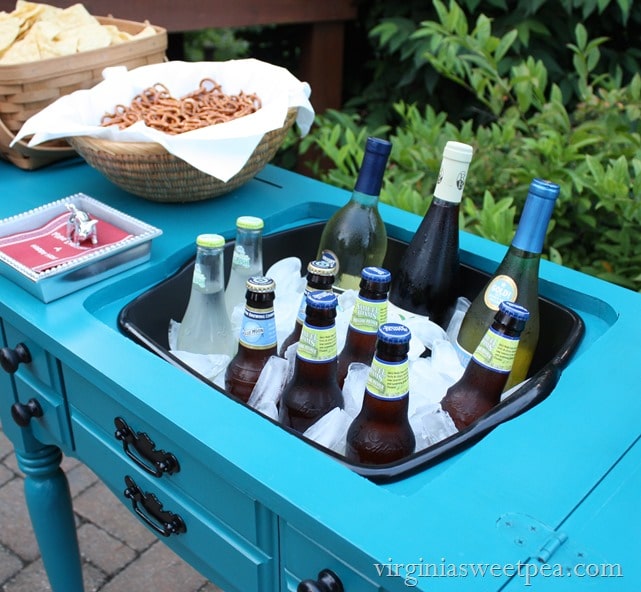 You can get all of the details on how I transformed this sewing cabinet to an outdoor bar here.
All of my furniture makeovers can be seen here.
Best Furniture Makeovers
The All Things Creative Team picked the best furniture makeovers from our blogs to share with you. Enjoy!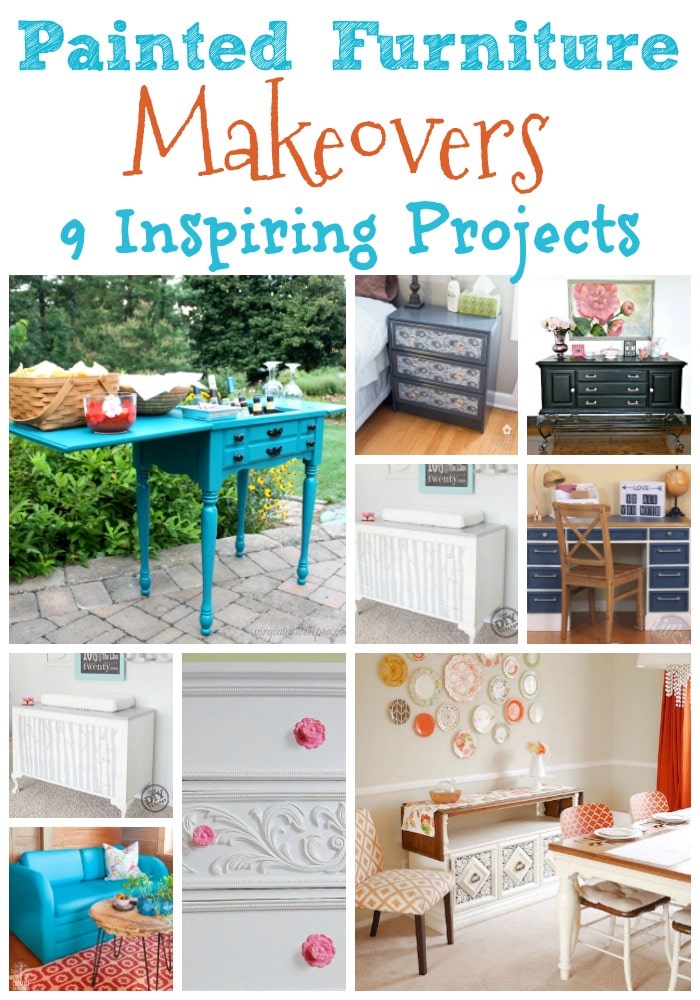 Click on the links below to visit each project.
Blue and White Painted $9 Boy's Desk Makeover by The Kim Sixx
Black Credenza Makeover by Redheads Can Decorate
Campaign Style Desk Makeover with Dry Erase Top by Blue i Style
Princess Dresser Makeover by Domestically Speaking
Dresser Overhall (Woodland Dresser) by The DIY Village
Hollywood Regency Nightstand (Ikea Rast Hack) by Practically Functional
Painted Furniture Makeover by One Project Closer
Peacock Chalk Paint on Upholstery by Creative Cain Cabin
That's a lot of creativity in one place! I hope you enjoyed all of these makeovers.