End Table Makeover (Themed Furniture Day)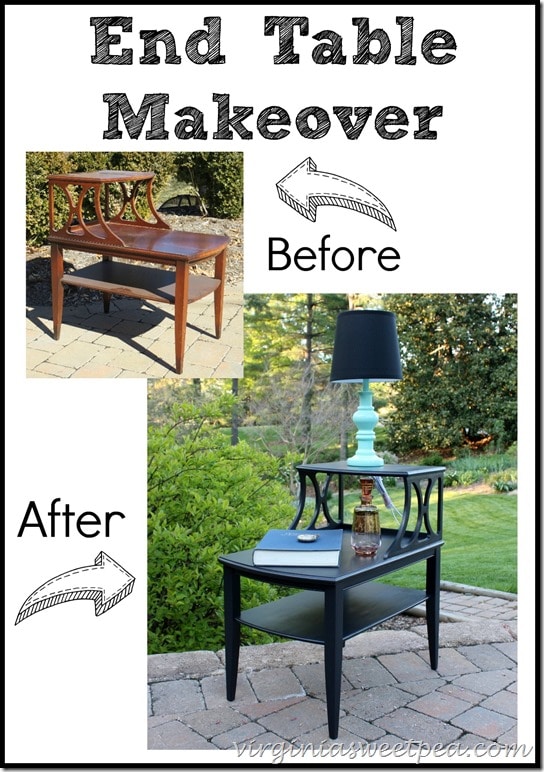 Another month has passed and it's time for another round of "Themed Furniture Makeovers". Each month a group of friends challenge each other to makeover a piece of furniture with a theme. This month's theme is small tables.
In February my teacher assistant kindly gave me some of her aunt's vintage things that other family members didn't want. Among the treasures was an end table whose design I really liked.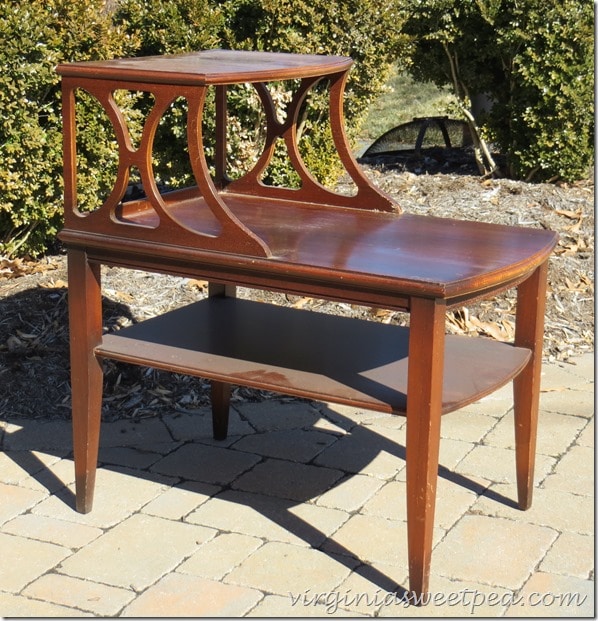 I lightly sanded the table to get rid of a few dings and worn spots that it had on the edges and then gave it three coats of Velvet Finishes paint in Luxurious. To protect the table, I used Velvet Finish's Protect, a non-yellowing polyurethane.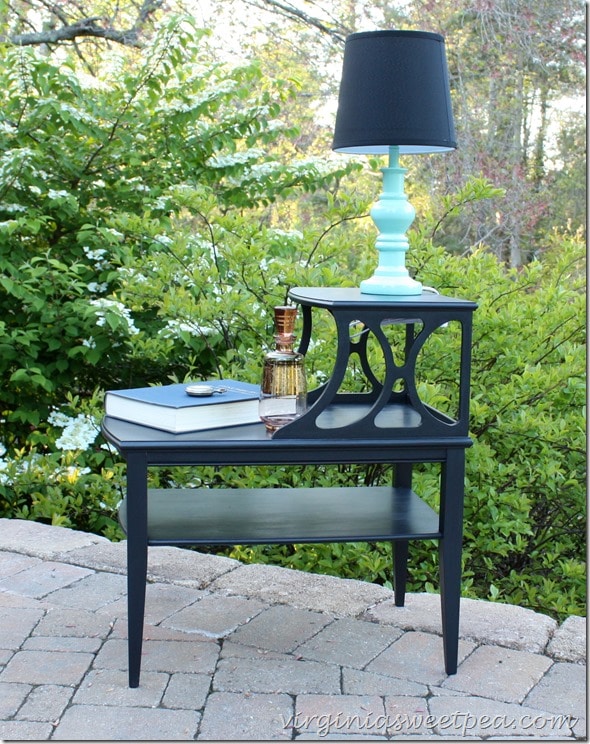 I really like this color and love how smooth it feels to touch. I am 100% pleased with this end table makeover.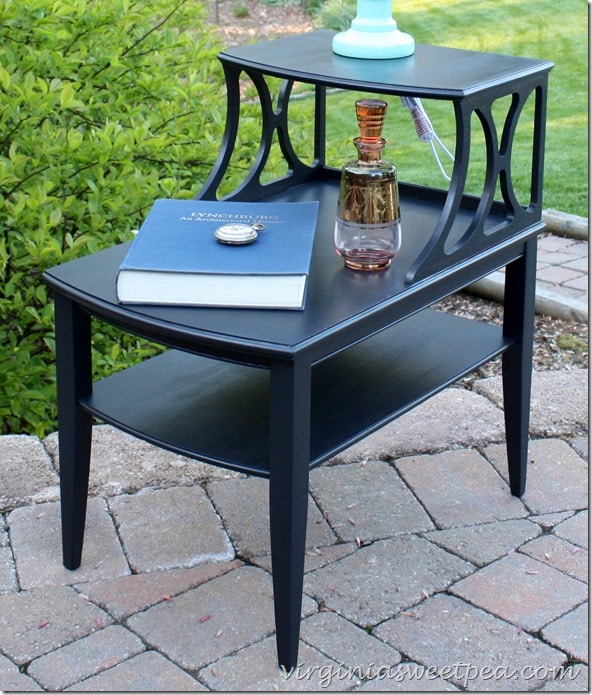 After I finished this table and prepared to take pictures of it, I realized that I didn't have a lamp to use that coordinated with this table's design. I picked this one up at Walmart especially to use for these pictures. I can always use another lamp, so I didn't mind having to buy one.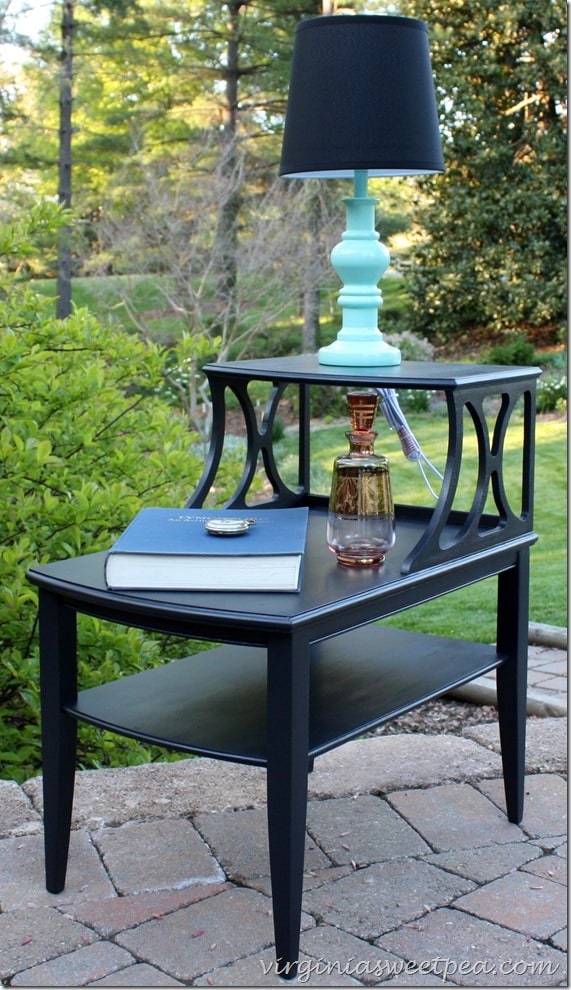 This pretty decanter was a gift from my friend when her mom moved out of her home. The book is out of print and hard to find. When I'm curious about the history of one of Lynchburg's older homes, I pull this out to do a bit of research. Mr. SP bought this long before I met him. If you've ever been in my basement, you know that it looks like a combination of an antique and junk shop. I found this pocket watch on a shelf and am not sure where I got it. It probably was my grandfather's.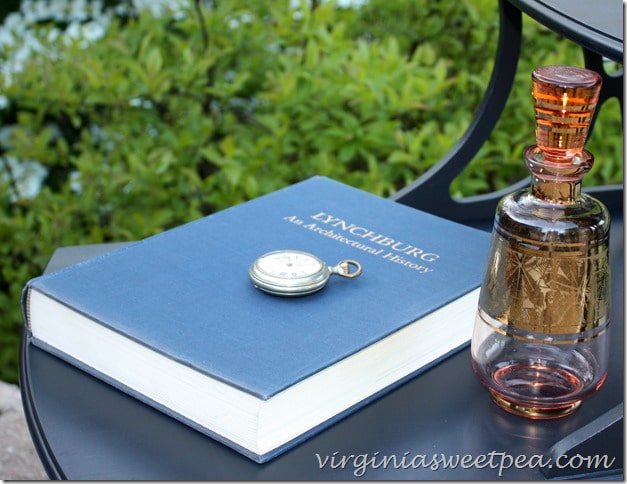 To see more "Themed Furniture Makeovers from this year and last year, click here.
I'm counting down the days until school is over for the summer so that I can have some time at home to complete projects to share. I have a few started and a lot of ideas, just no time to implement them. Ten more days…I can do it!
Scroll through the links below to see the small table makeovers that my friends completed.