Cabinet Door Message Board and Organizer
I've got a fun upcycle project to share with you today. I used cabinet doors to make two message centers.
Not only am I sharing a project today, my friends from my favorite Facebook group, Creative Vintage Darlings, are also sharing projects. Creative Vintage Darlings is a group for anyone who loves vintage. If you'd love vintage, you'll most certainly enjoy this group. Click here to join! We also invite you to follow along on our Creative Darlings Pinterest Board and also with #creativevintagedarlings on Instagram. Be sure to read to the end of this post to find links to all of the projects shared today.
My mom's friend passed along a stack of cabinet door samples to me a few years ago knowing that I would enjoy using them for an upcycle project. From the stack that he gave me, for this project I selected doors in Greige Maple and a Mocha Maple Glazed. I used the back side of the doors because the shaker style was perfect for this project.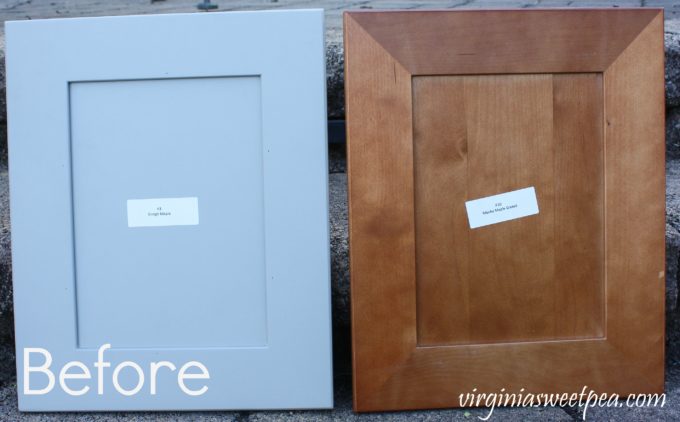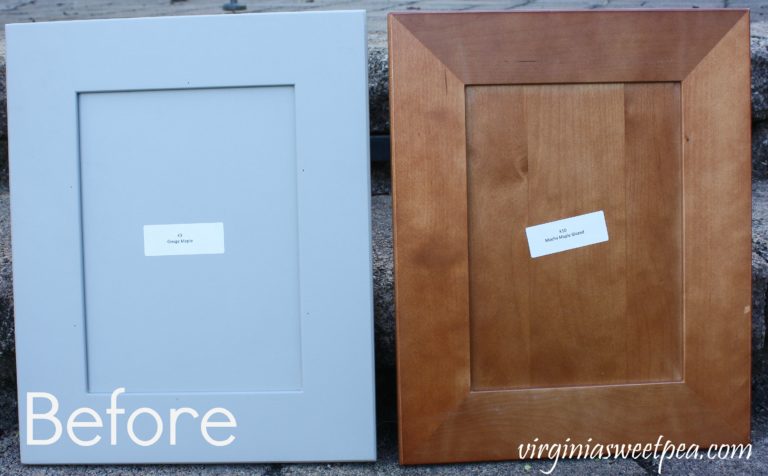 Cabinet Door Message Board and Organizer
I added a chalkboard, hooks, and a chalk holder to each cabinet door to turn it into a message board and organizer.
Greige Maple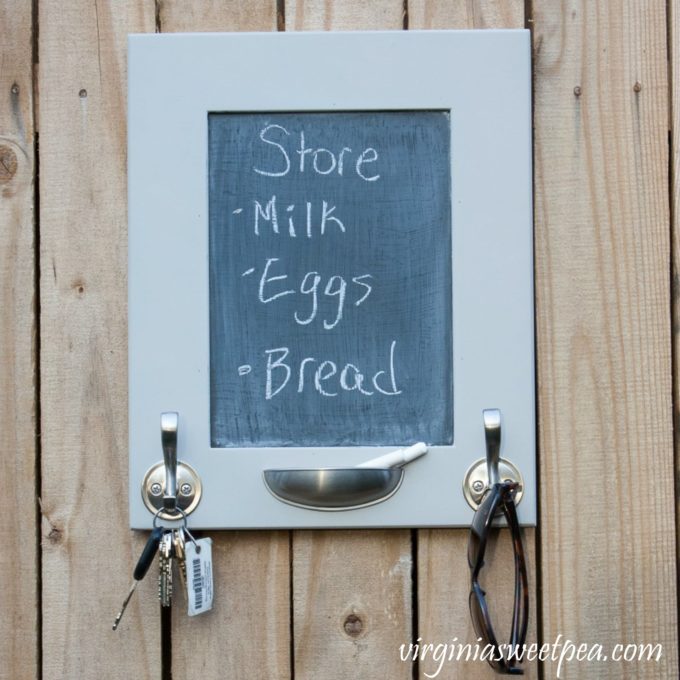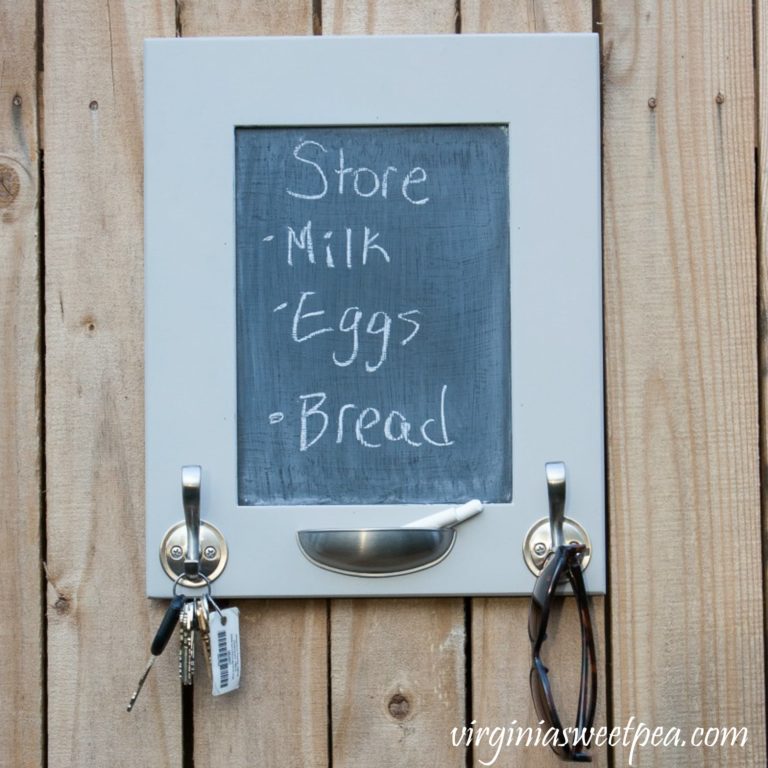 Mocha Maple Glazed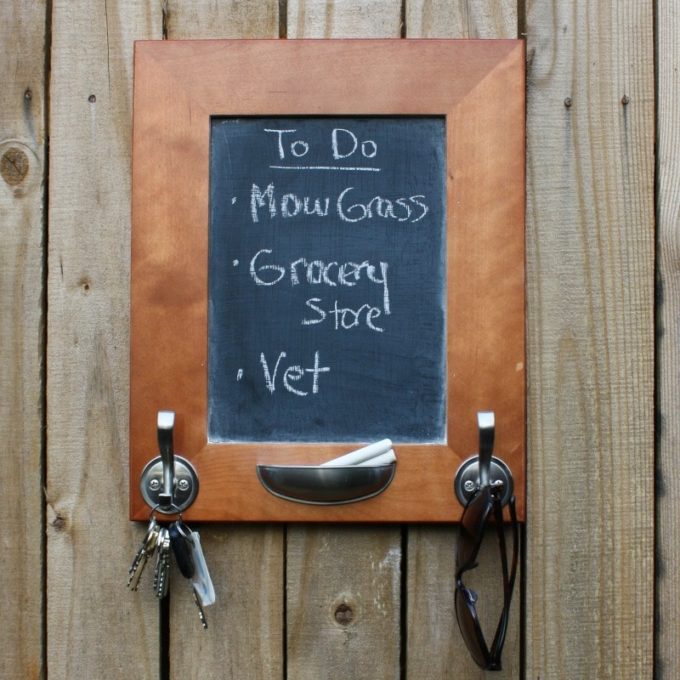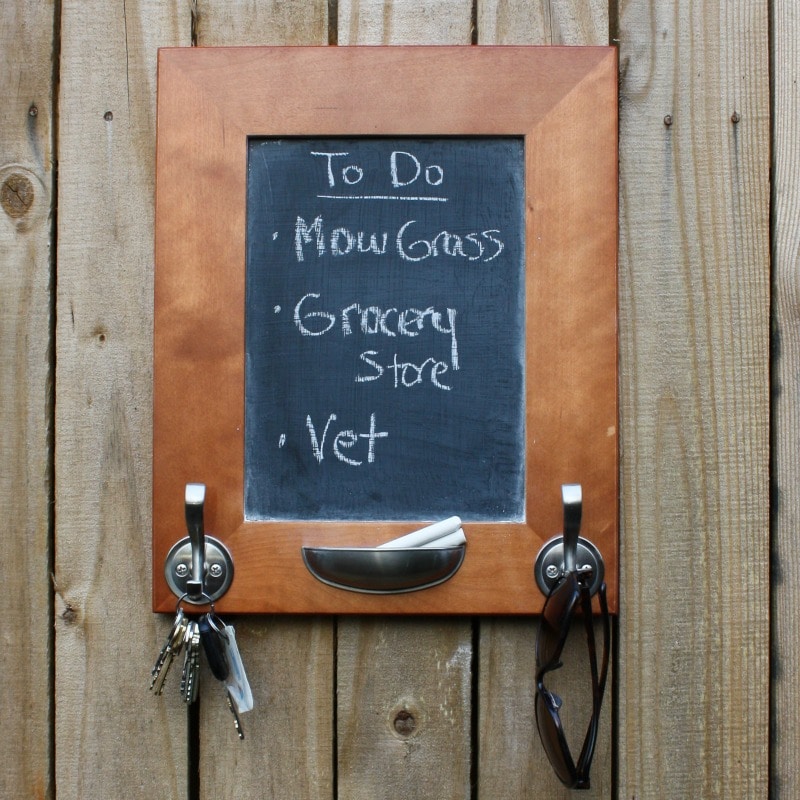 This was a simple DIY that is so useful. My cabinet doors are a small size since they are samples but I think this project would be even better using a full sized cabinet door. Cabinet doors can be found inexpensively at your local Habitat Restore.
How to Make a Cabinet Door Message Board and Organizer
This post contains affiliate links. For full disclosure go here.
Supplies
Cabinet Door
Hooks – I purchased this type at Lowe's.
Cup Pull – I used a 2 1/2″ center cup pull from Lowe's.
Painter's Tape
Router
Drill
Dremel – To grind off hook screws that were too long.
Step One
Tape off the cabinet door and paint with chalkboard paint. I used four coats for good coverage.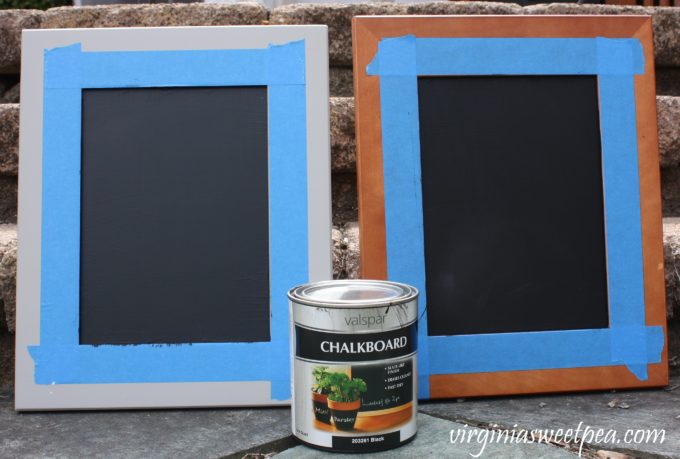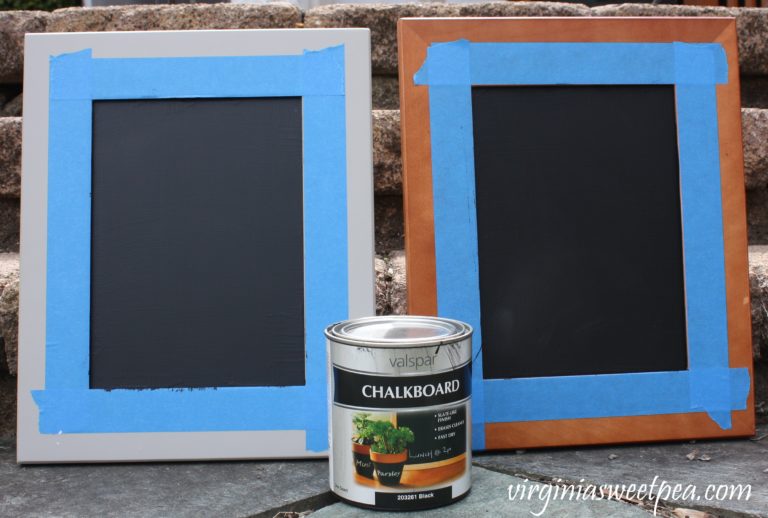 When I painted the door with the chalkboard paint, I alternated the direction of brush strokes with each coat. I did this to make sure that the door was thoroughly covered with paint.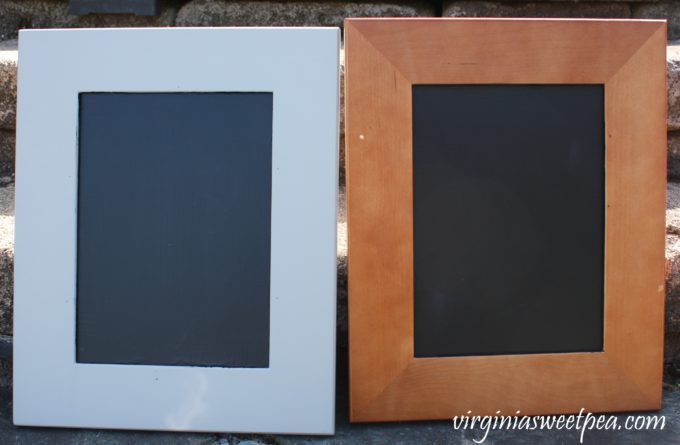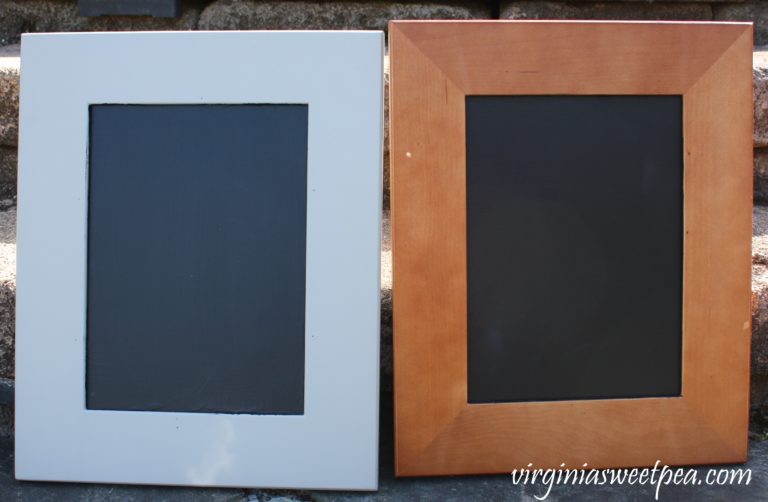 Step Two
Use a router with a keyhole bit to make keyholes on the back of the doors for hanging. Using keyholes to attach the message board to the wall keeps it firmly in place.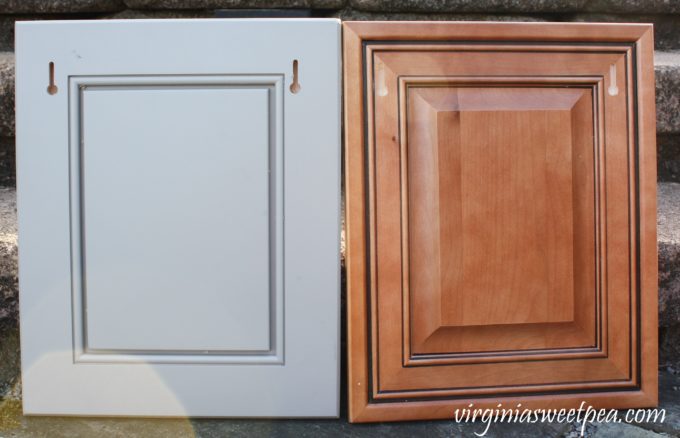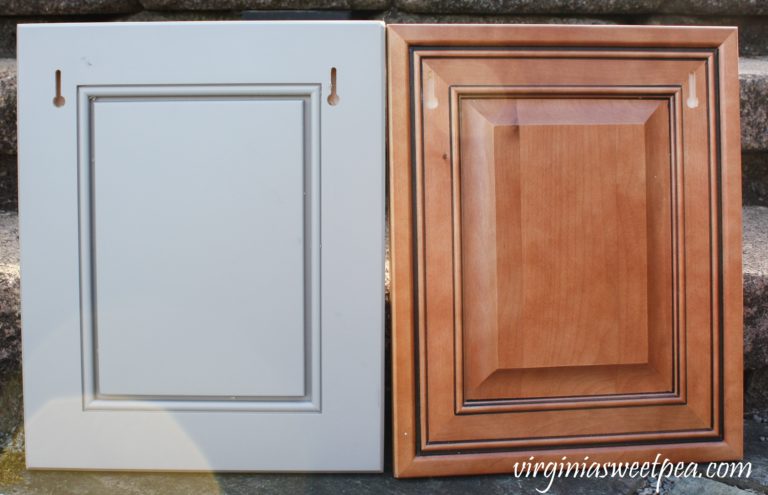 My husband set up a jig on his router table to get the keyholes in the same spot on both doors. I have a stack of these doors and he added keyholes to all of them, so when I use them for future projects, that step will be complete.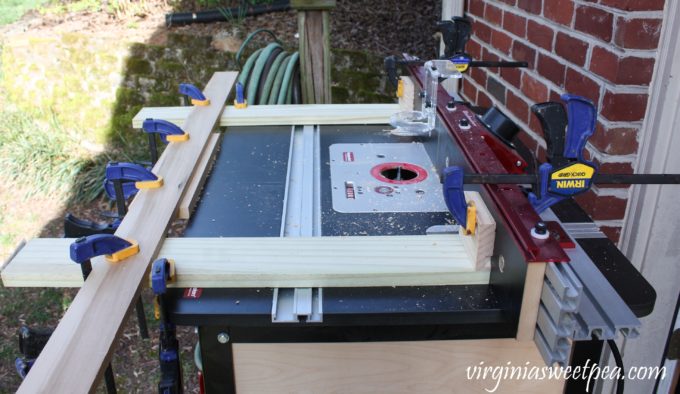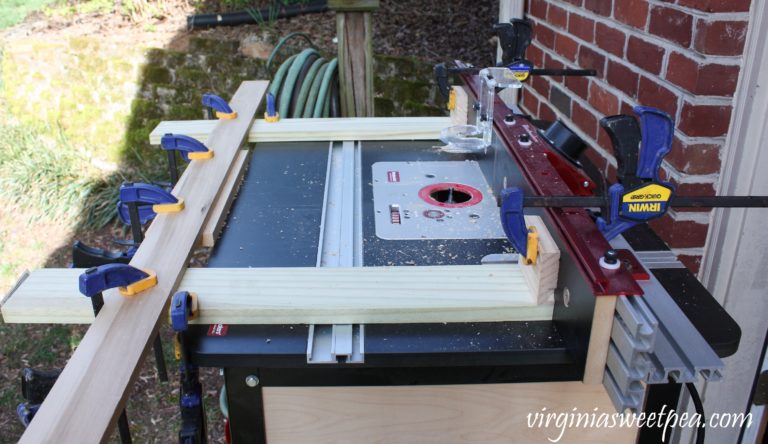 Step Three
Add the cup pull to the cabinet door followed by the hooks. The hook screws were too long, so my husband ground them down with a Dremel tool.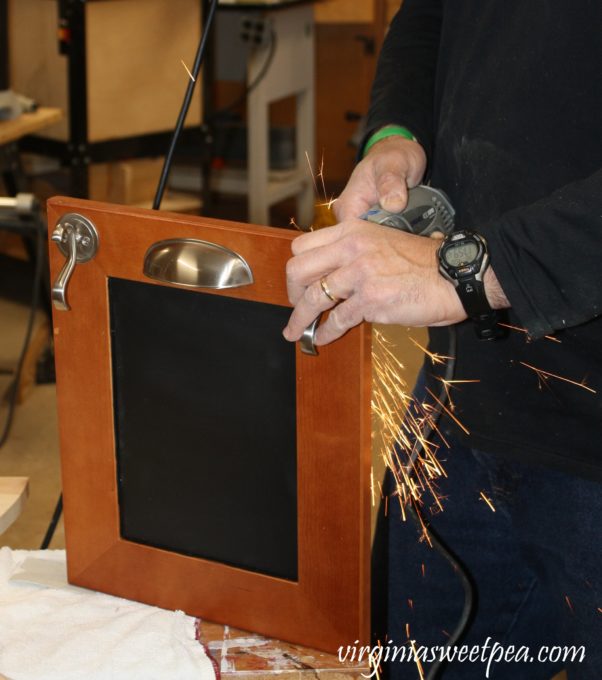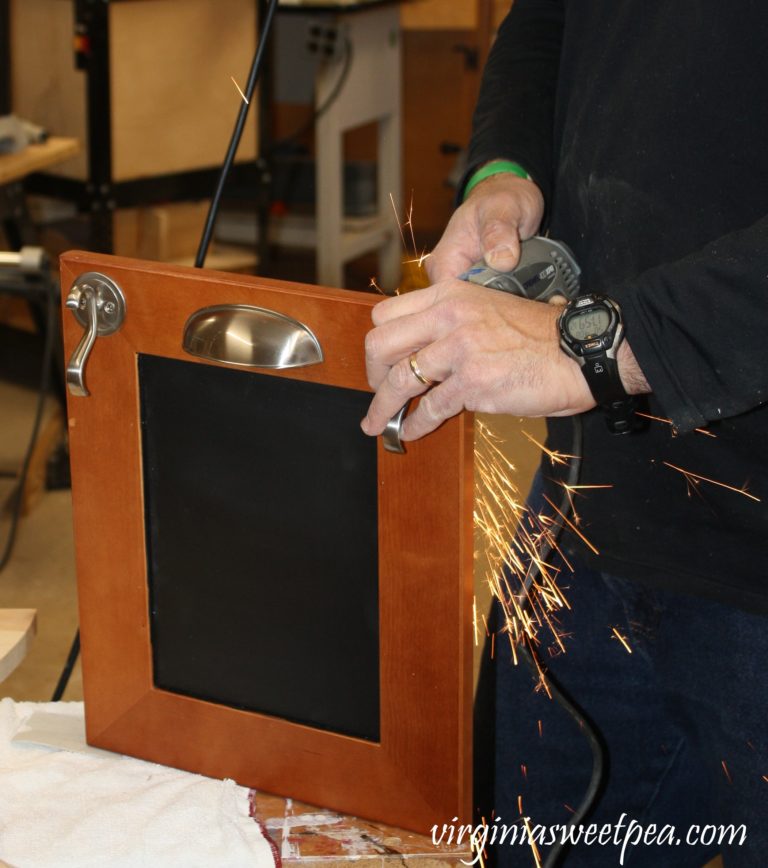 Step Four
To attach the message board to the wall, measure the distance between the two keyholes on the back of the message board and then screw two screws into the wall where you want the message board to hang. (For demonstration purposes, these screws were inserted into the folding wall that I made to use for selling at vintage markets.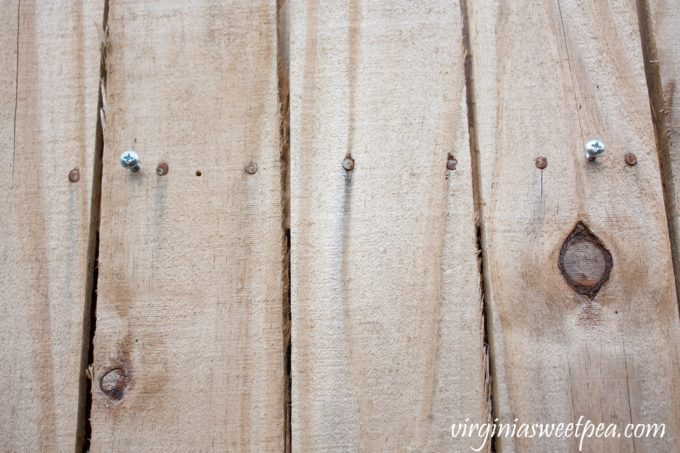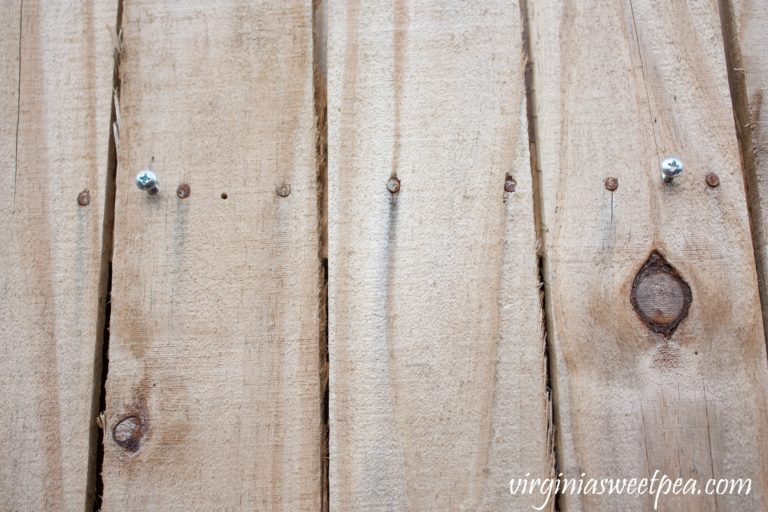 Step Five
Fresh chalkboard paint looks so pretty but the paint must be "seasoned" before you write on the board. If you don't "season" the paint before you write on the board, the chalk will permanently etch the paint.
Doesn't this unseasoned paint look pretty?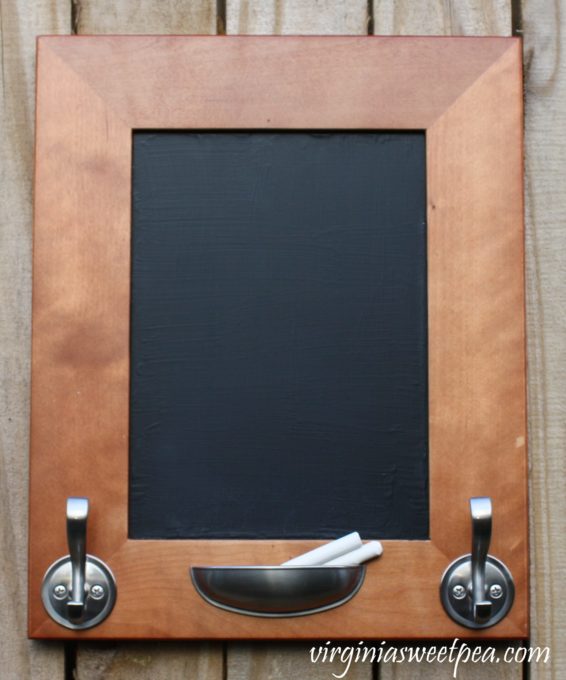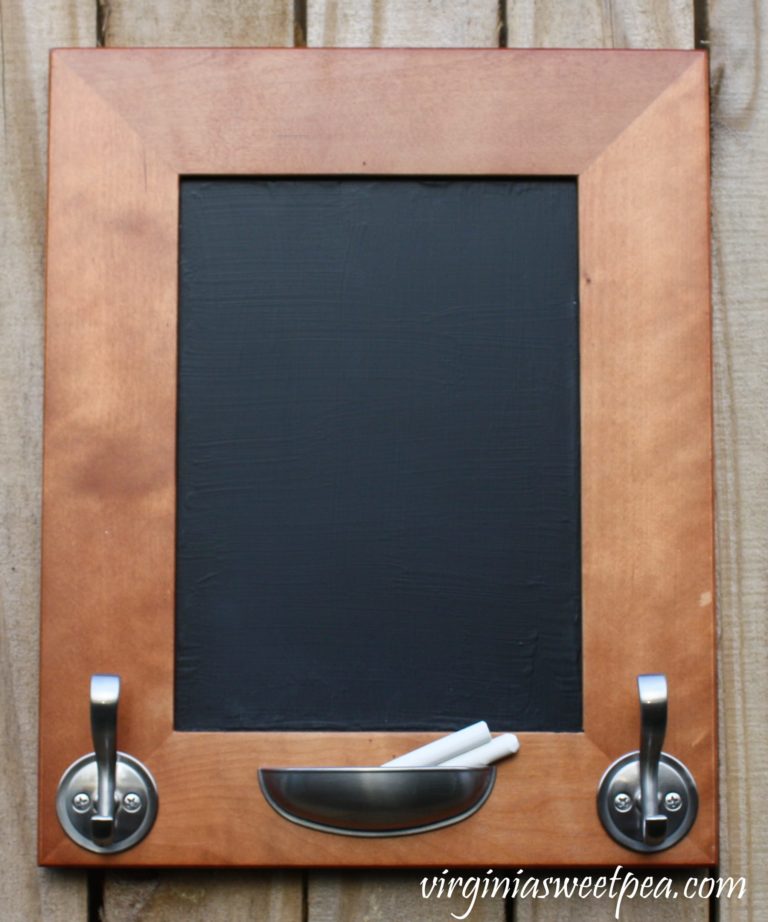 To "season" the paint, rub chalk all over the board in all directions.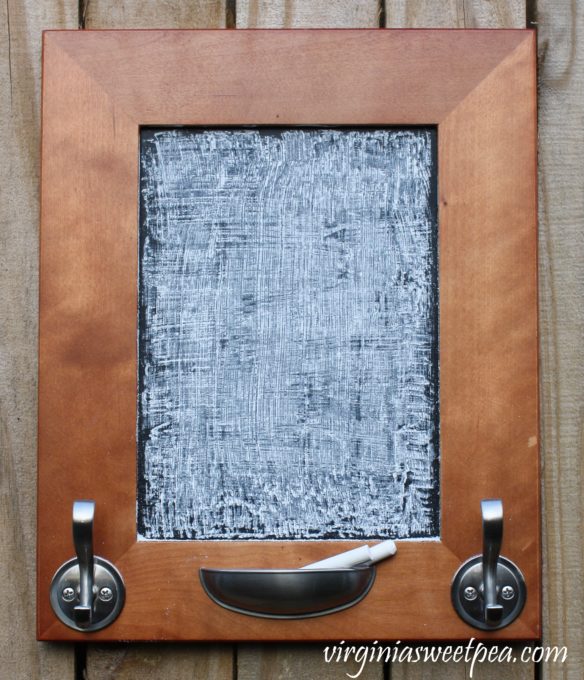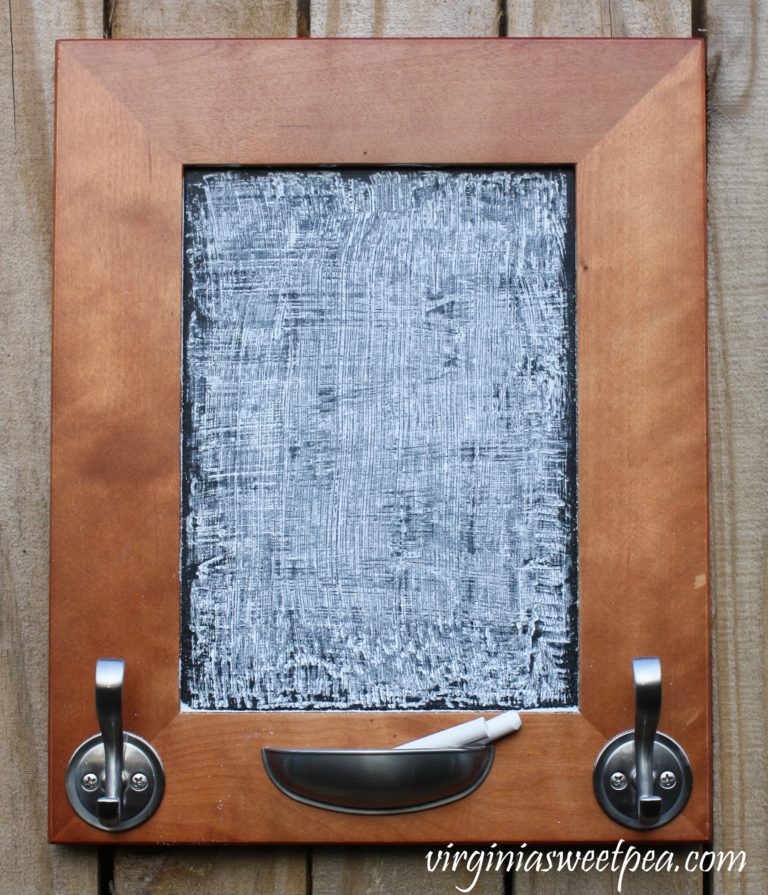 Then wipe off the excess chalk with a cloth or chalkboard eraser and your chalkboard is ready to be used.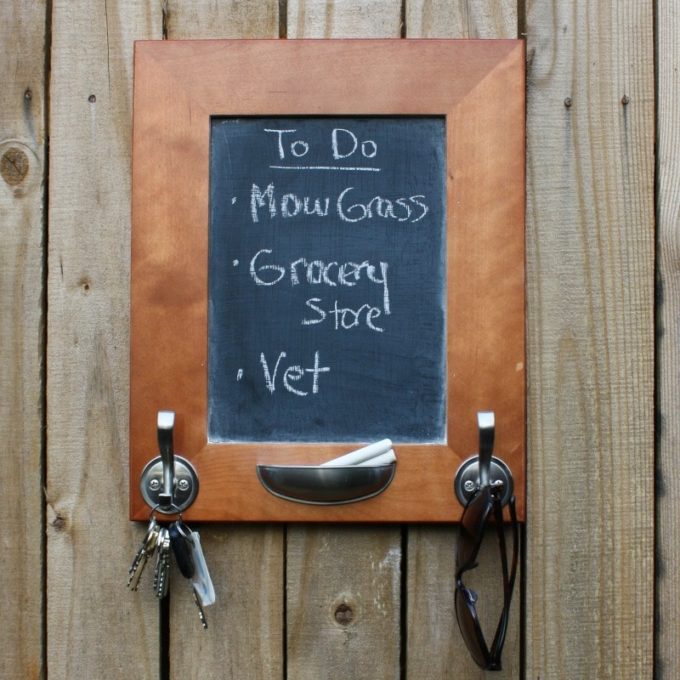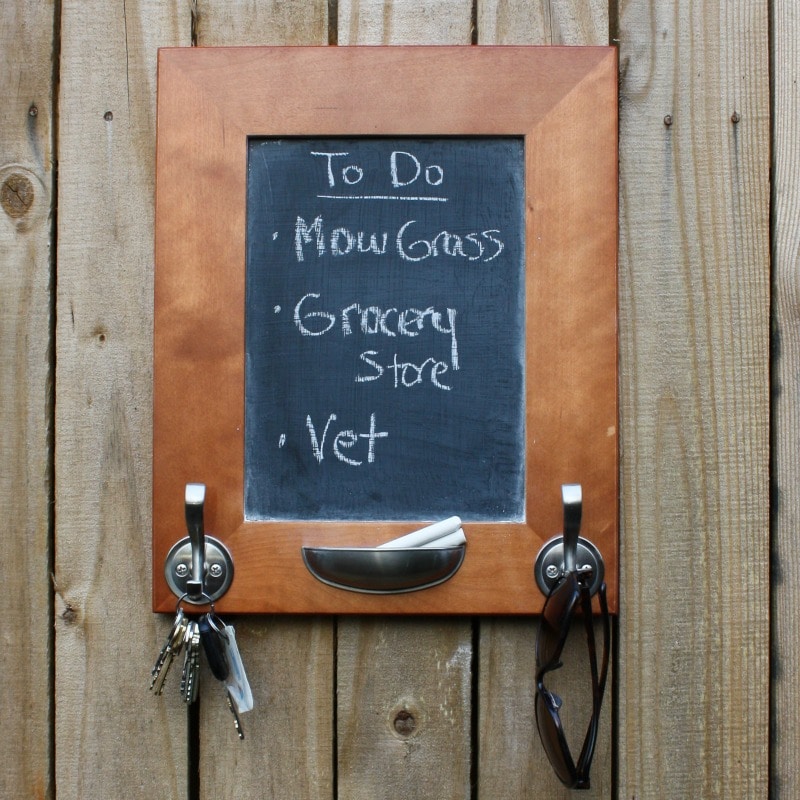 Enjoy
The cup pull makes a perfect spot to keep chalk.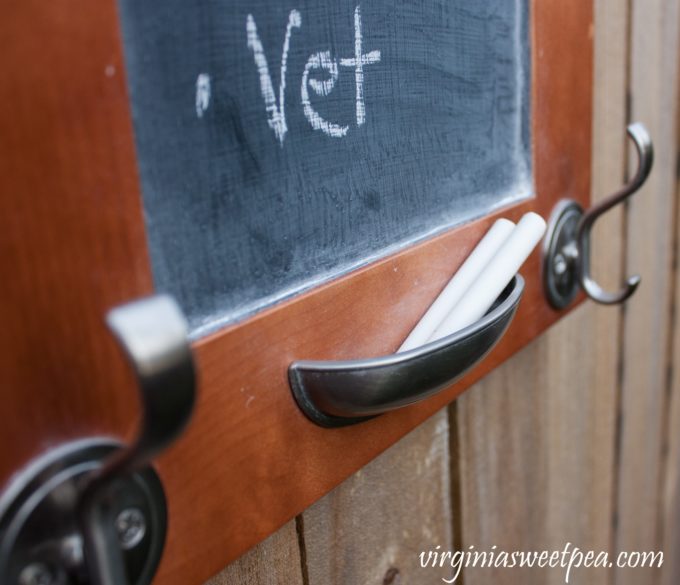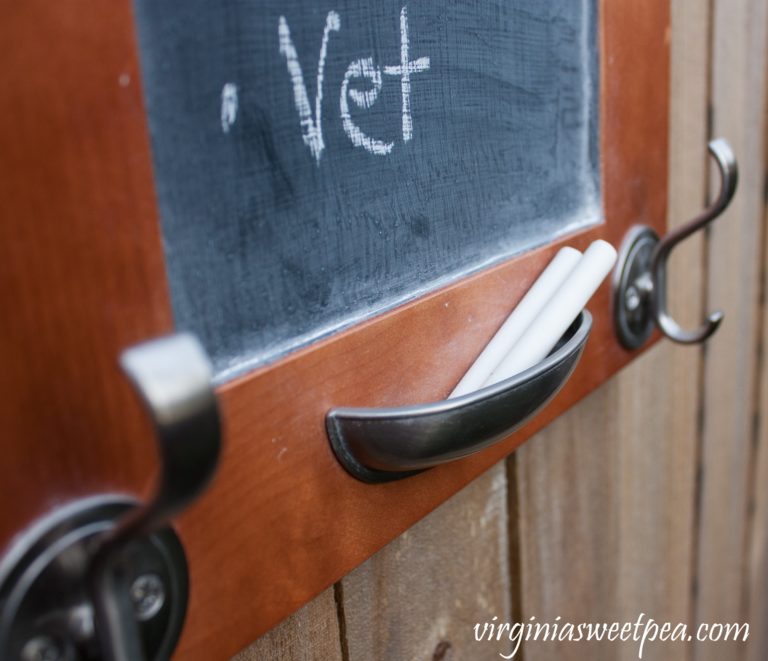 Thanks to hanging the message board with keyholes, the board can be written on without moving around. It also is strong and the hooks can handle holding a good bit of weight.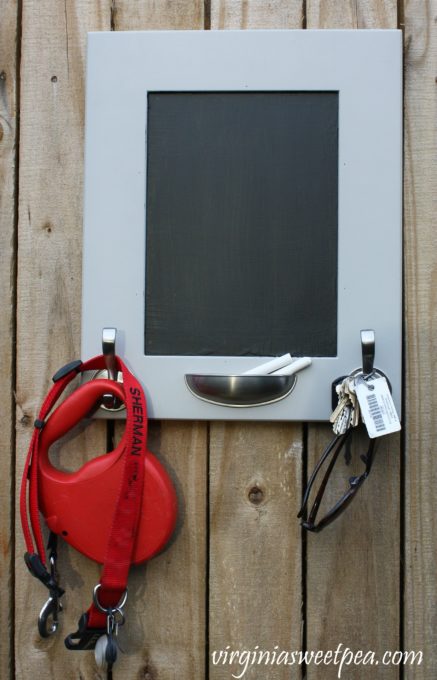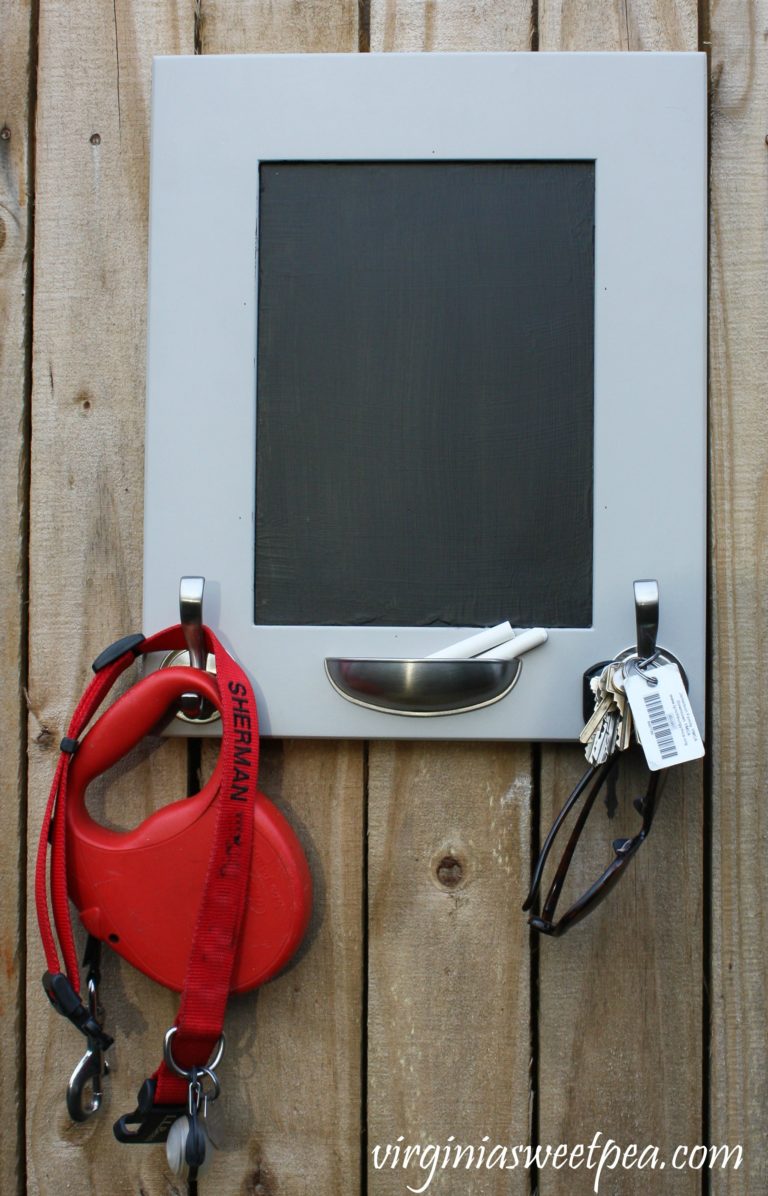 Check out my Vintage Darlings Friends!
Now please go check out the Creative Vintage Darling's team and see the very inspiring ways they use their vintage goodies!


Sweet Pea