10 Repurposed Project Ideas
This month's Power Tool Challenge theme is repurposed. I had a plan for a new repurpose project to share, but I didn't get it completed in time for this challenge, so I'll be sharing it at a later date.
Instead of sharing a new project, I'm sharing 10 Repurposed Project Ideas from my archives.
I've been repurposing for a number of years and I think you'll be inspired by my projects from the past.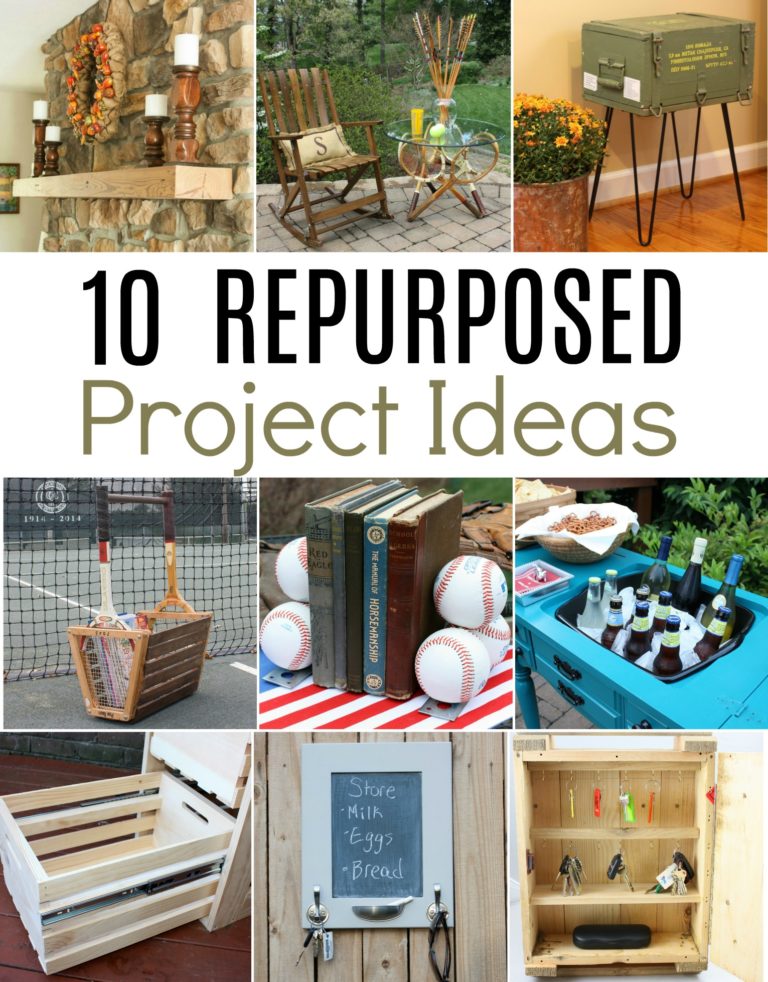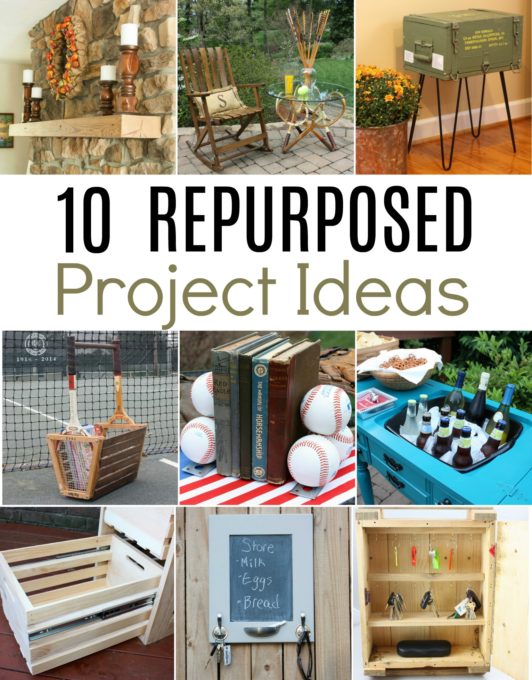 I'm looking forward to the repurposed projects that my Power Tool Challenge Team friends are sharing this month. You'll find links to all of the projects shared at the end of this post.
Repurposed Project Ideas
Tennis Racket Projects
I used to be an avid tennis player but had to give it up due to health issues. I really miss playing and especially miss spending time with my tennis friends. My husband and I love the look of vintage tennis rackets and we made two projects using tennis rackets that we purchased from thrift stores.
Tennis Racket Table
Our favorite tennis racket project is a Tennis Racket Table that we made using six wooden rackets. We use this at our lake house and when visitors see it, they always comment on it.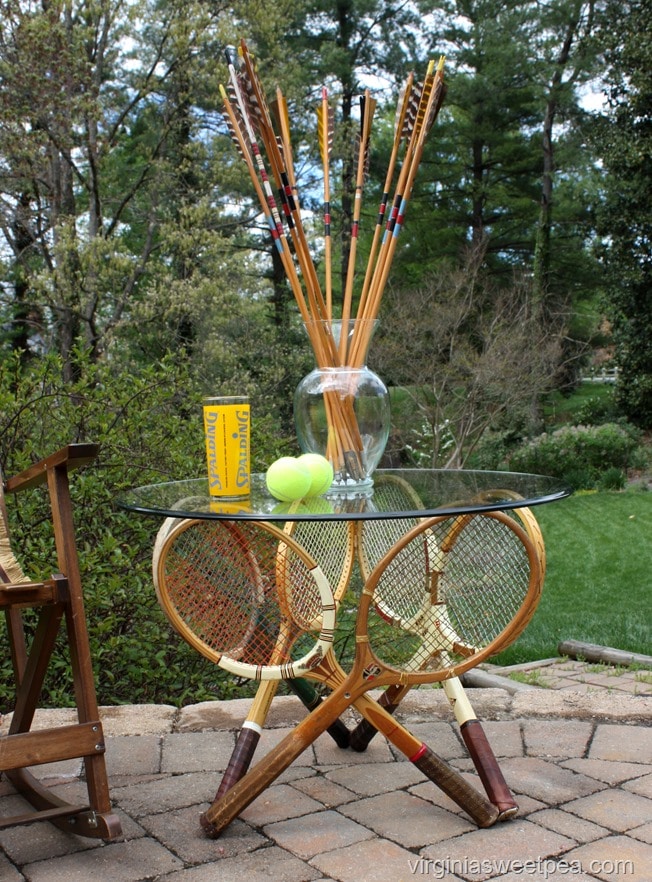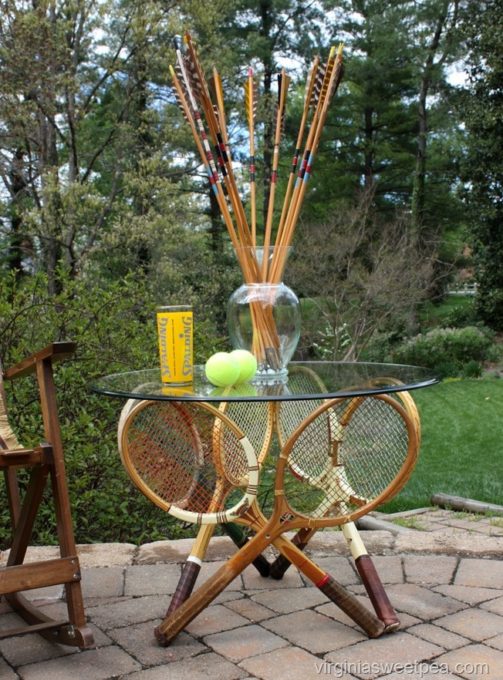 Tennis Racket Basket
Another tennis racket project is a Vintage Tennis Racket Basket. This basket is perfect for holding books, magazines, knitting, or dog toys.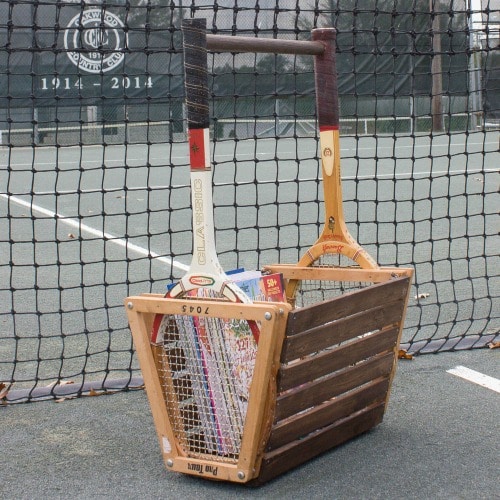 DIY Vintage Tennis Racket Basket
Crate Projects
Ammunition Crate Table
This crate's original use was to ship ammunition for a collectible WWII gun. I loved its army green color and the cool Yugoslavian writing on the sides. This piece was too interesting to hide in our basement, so I repurposed it into a table.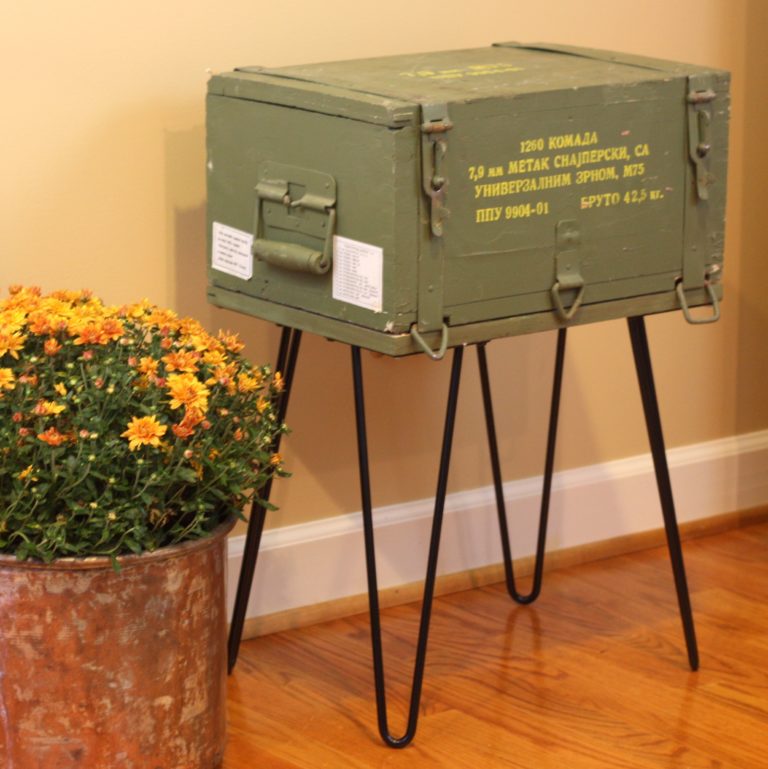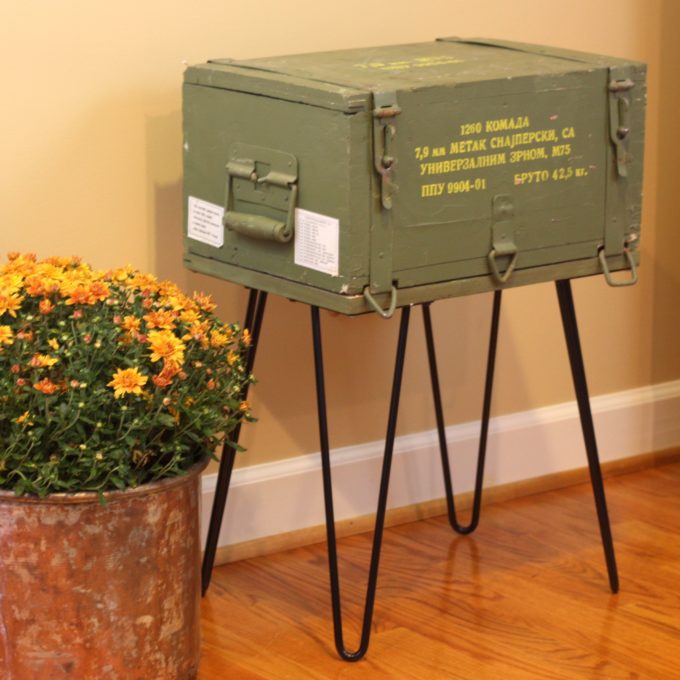 DIY Workbench Using a Russian Rifle Case
After WWII, the Russians refurbished rifles and stored them in crates that held up to 20 riffles. My husband and his friends bought one of these crates and we used it to make a DIY Workbench that we use at the lake.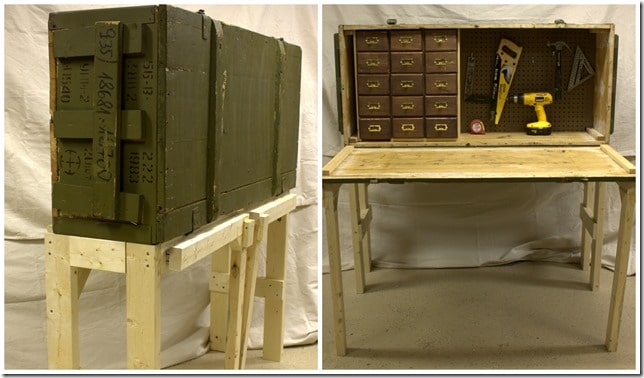 DIY Workbench Using a Russian Rifle Case
Wood Crate Key Organizer
Another vintage Russian ammunition crate was used to make a key organizer. The markings on the front and sides of this crate make it especially interesting when its closed.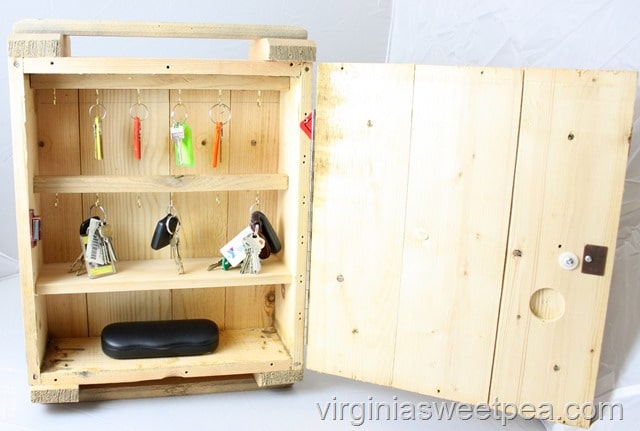 Crate Cabinet with Sliding Drawers
You can find wooden crates for sale at Home Depot. We used four crates to create a crate cabinet. I use this in my closet but we originally intended to use it for tool storage.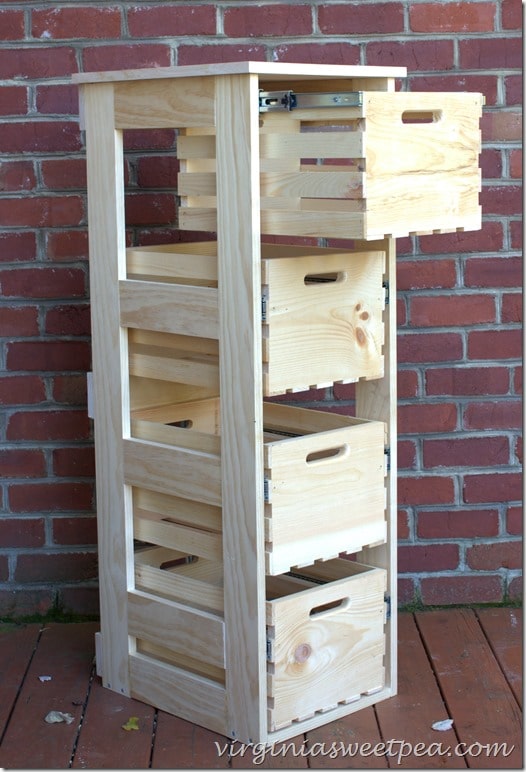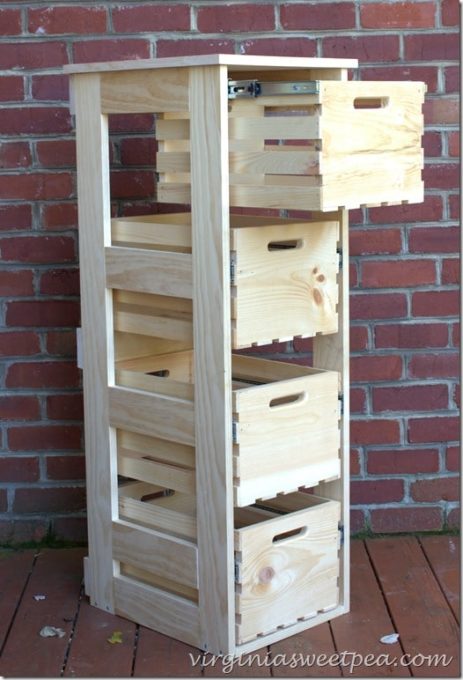 DIY Crate Cabinet with Sliding Drawers
Trash to Treasure Projects
I love finding something in the trash and then turning it into something useful.
Sewing Cabinet to Outdoor Bar
My mom's friend found a sewing table on the side of the road and passed it along to me. I transformed it into an outdoor bar that we use at the lake.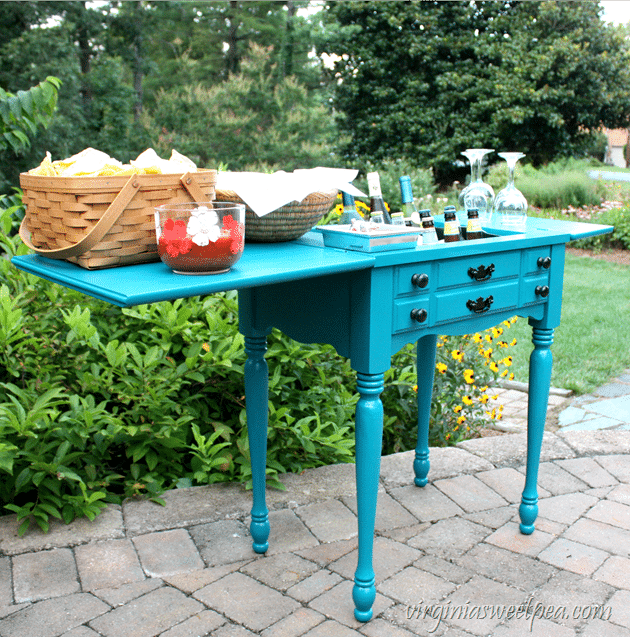 Candlesticks from Bedposts
I spotted a bed in a trash pile while on a walk with my dog and used the bedposts to make candlesticks.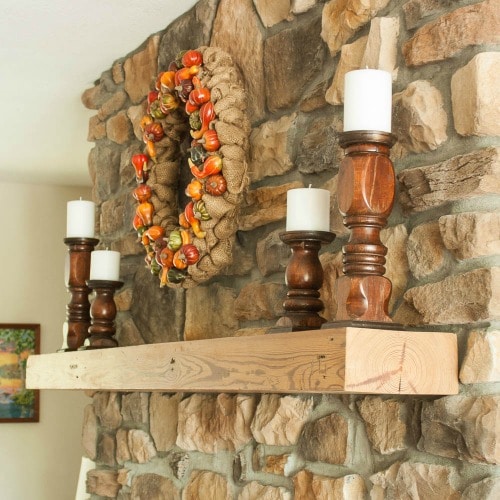 DIY Candlesticks Using Upcycled Bedposts
Cabinet Door Message Board and Organizer
My mom's friend builds houses and passed along a stack of cabinet door samples. The sample doors ended up being the perfect size to transform into a message board and organizer.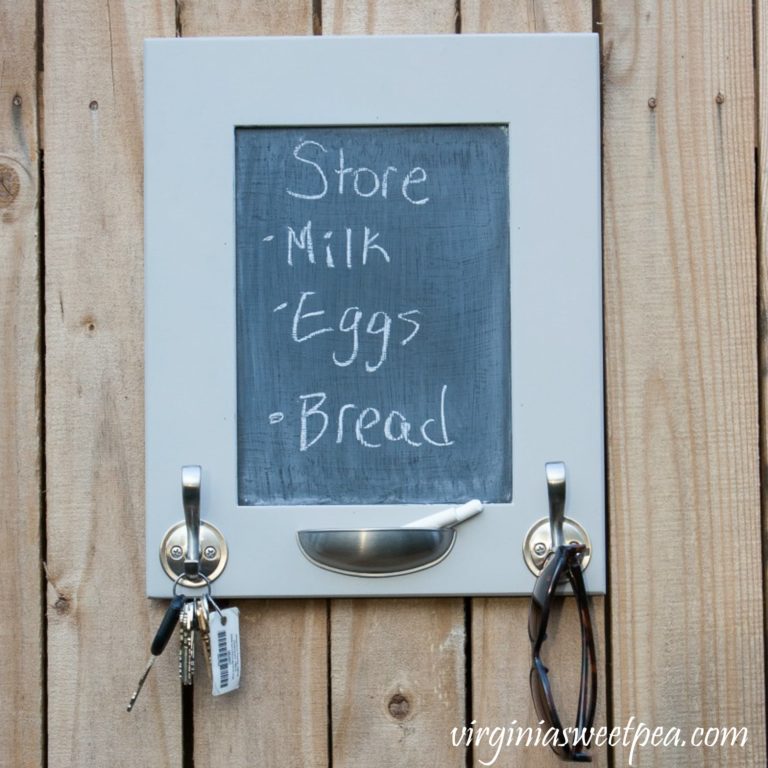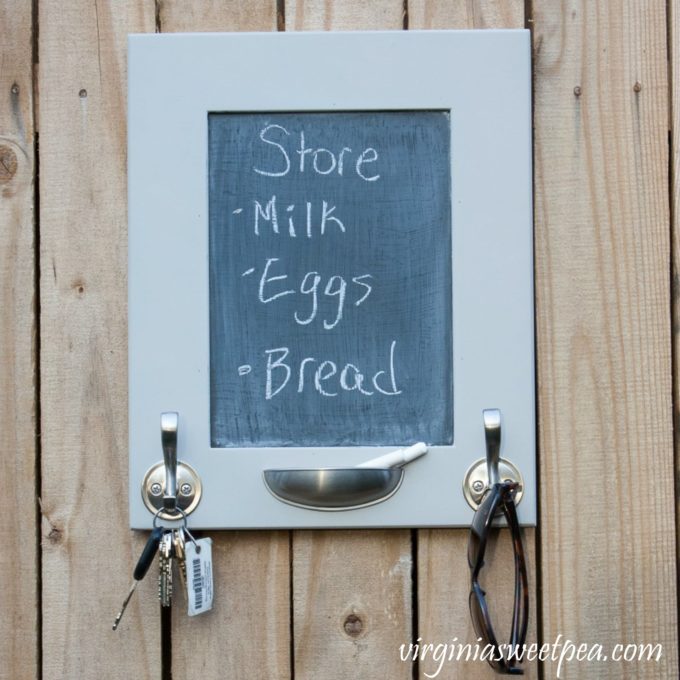 Sports Theme Projects
DIY Baseball Bookends
Use baseballs to make bookends. I used new balls because I didn't have any old ones, but this is a great way to repurpose balls that a child or grandchild is no longer using.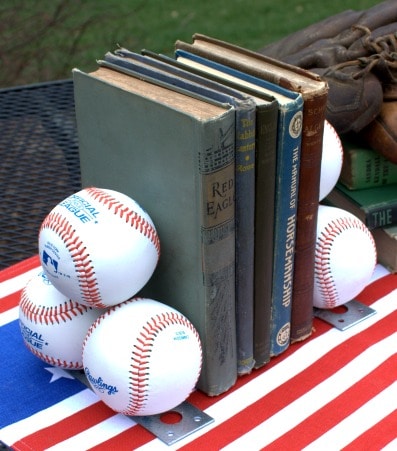 There you have it, 10 Repurposed Project Ideas!
Repurposed Projects from the Power Tool Challenge Team
Now go enjoy the repurposed projects that my teammates are sharing this month. Click on the links below to see each project.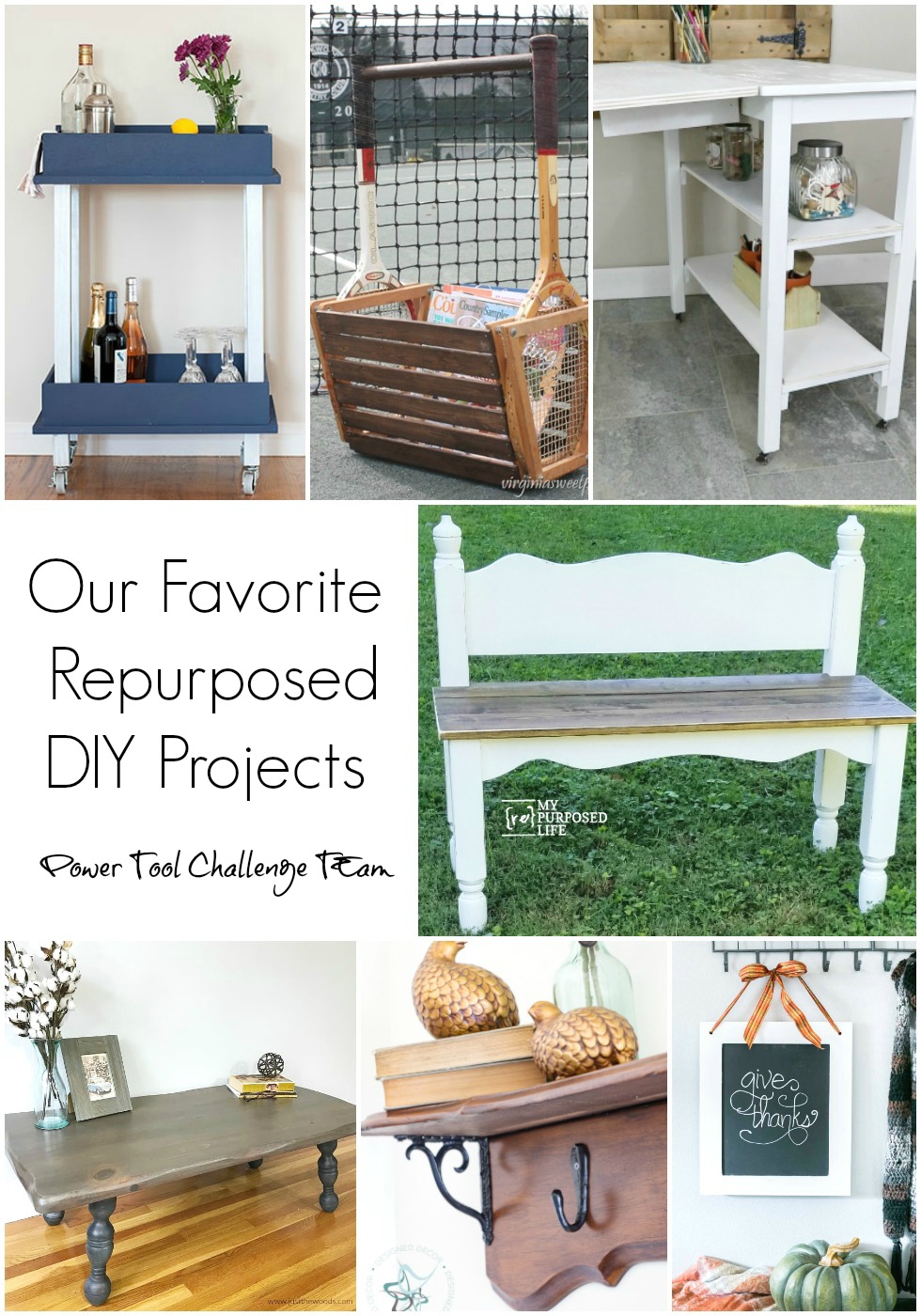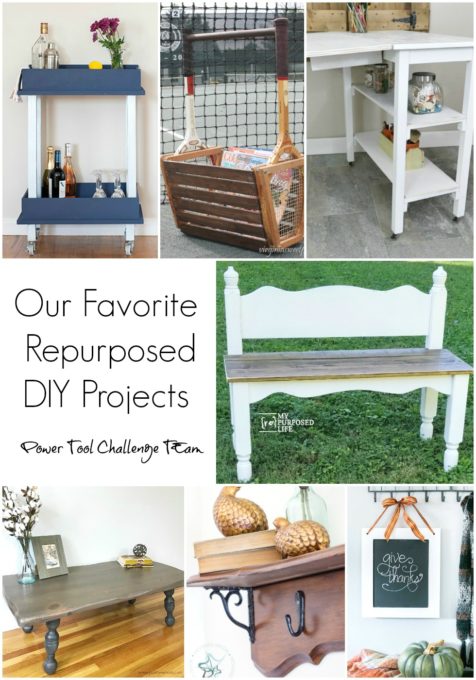 Anika's DIY Life DIY Bar Cart
H2OBungalow DIY Rolling Bench From A Work Table
My Repurposed Life Twin Bed Bench
Just The Woods DIY Rustic Wood Coffee Table Refinish
Designed Decor Repurposed Bed Frame Shelf
Domestically Speaking Repurposed Chalkboard Sign For Fall