Christmas 2012 :: Curb Appeal
Christmas is a favorite time of year to make our home look appealing from the street. Candles in each window glow; wreaths on the front windows sparkle in the sun and candlelight; a lit garland guides guests to the front door; and a huge magnolia and sumac wreath adorns the door.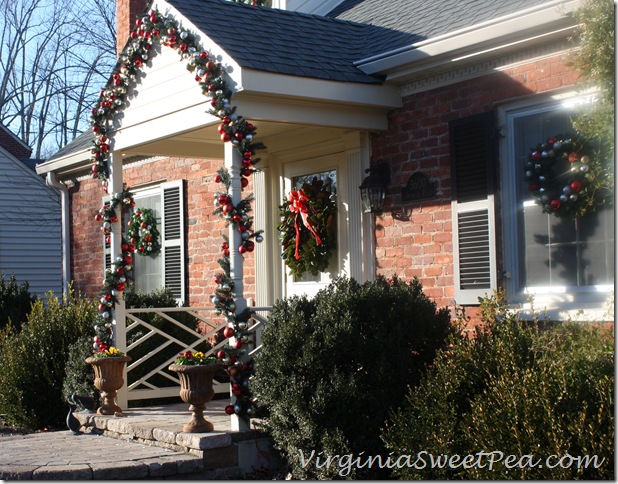 I love making wreaths at Christmas. The sumac on this wreath was gathered by my father over 15 years ago. It stores beautifully and doesn't lose its color.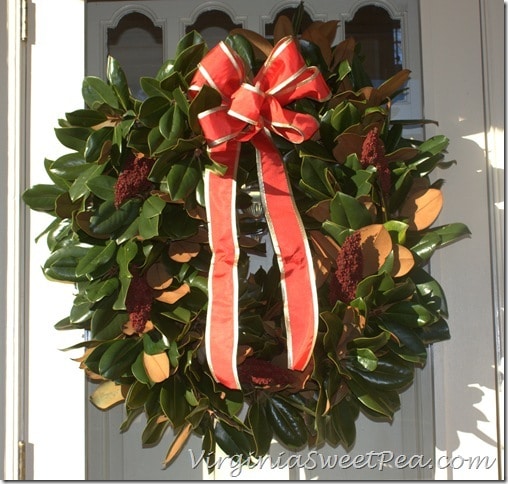 Our front door looks pretty during the day with the sunlight sparkling against the ornaments.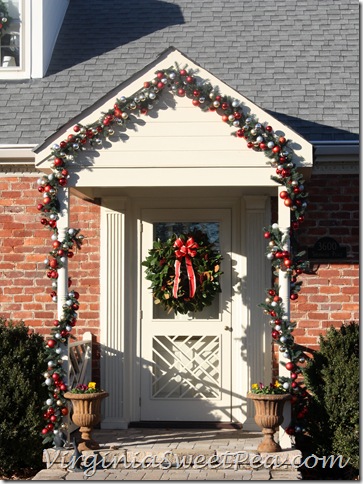 And it looks pretty at night. (Nighttime photography is so difficult!)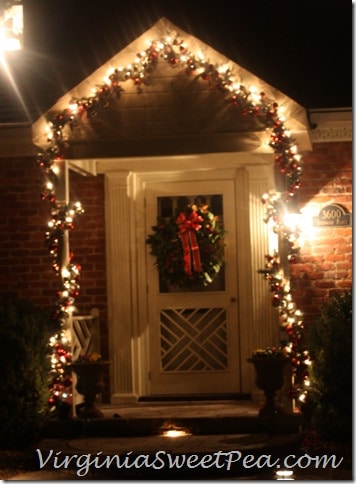 Our neighborhood is full of people who walk at night. This is the view that the get as they come down a short hill toward our home.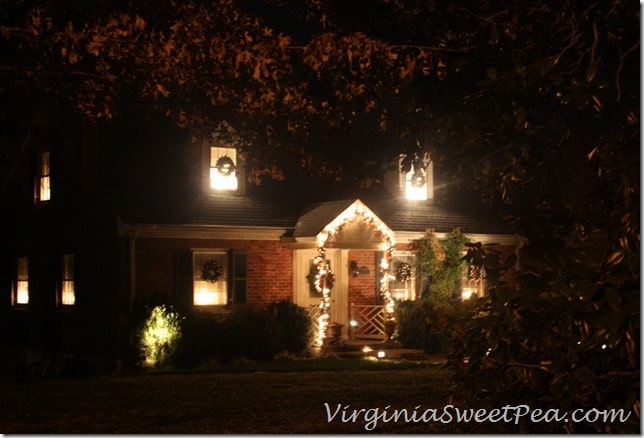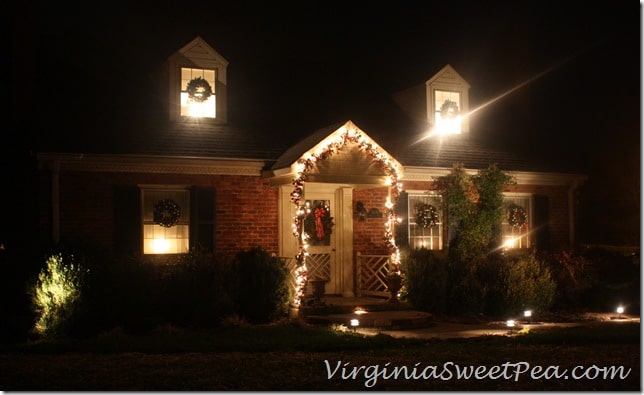 We were out of town last week and I missed enjoying my home with the glow of the candles and light of the tree. This week I will enjoy every minute of my free time in the evenings. The Christmas season just doesn't last long enough for me!
Sharing With:
Homespun Christmas Link Party: Doors and Wreaths at On Sutton Place