A confession: We've had our tree up since the weekend before Thanksgiving and have been enjoying it every night.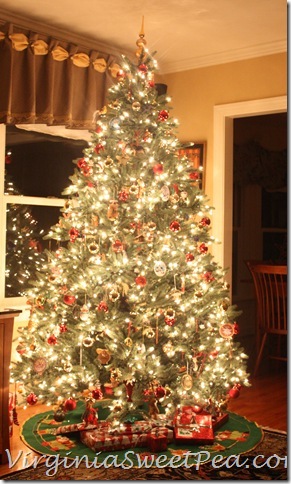 We put our tree in our family room where we watch TV in the evening. This placement also allows us enjoy it while we are in the dining area and in the kitchen.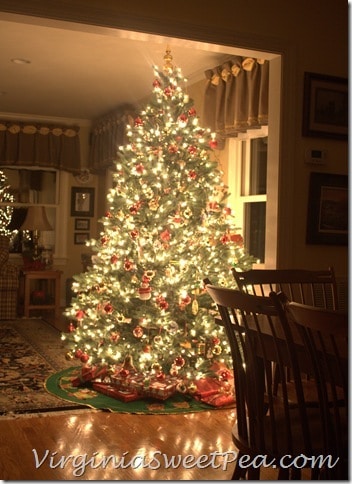 Our tree skirt was made for my family in the 1970's by my grandmother. Mama let me have it a few years ago. Presents for friends and family are under the tree but our gifts to each other stay hidden until the big day.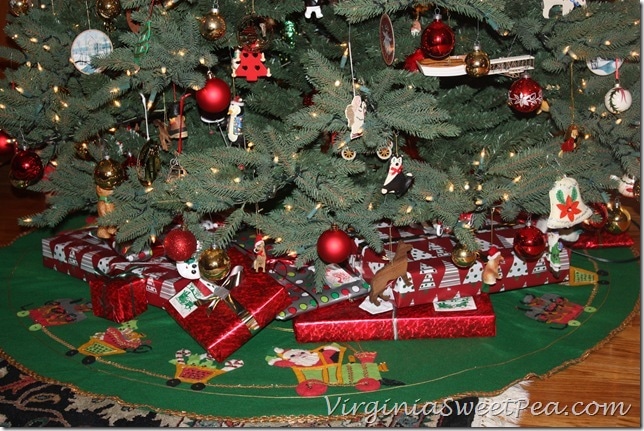 Our ornaments are a hodge-podge and most have special meaning. I made this angel in the early 1990's before I met Mr. SP.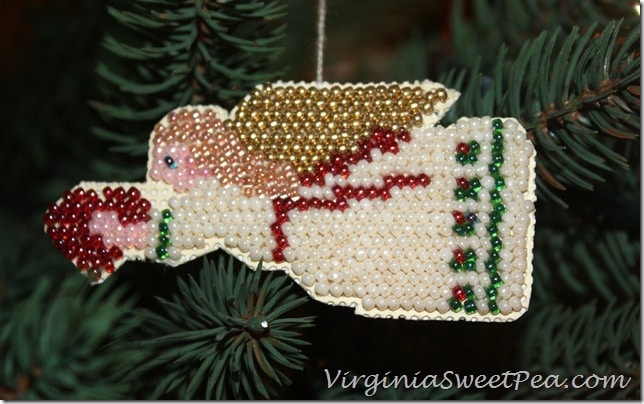 We used to ride our road bikes almost daily. Even though most of my biking is indoors now, I still consider myself a cyclist.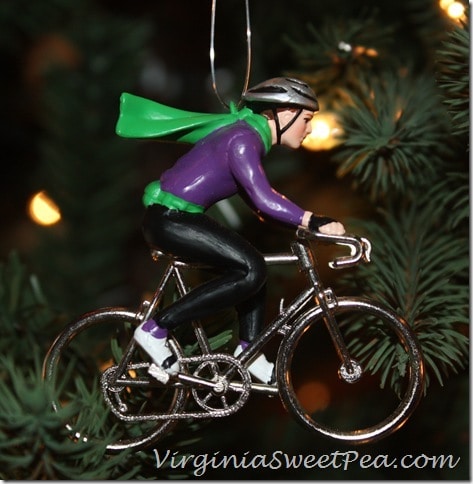 A boat reminds us of fun summers at the lake.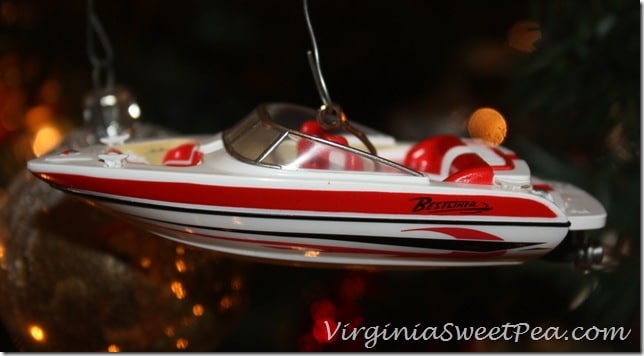 Mr. SP grew up with German Shepard and desperately wants another. We aren't home enough to give a dog the proper amount of attention and I really don't like dogs, so this is probably as close to having a dog as he's going to get.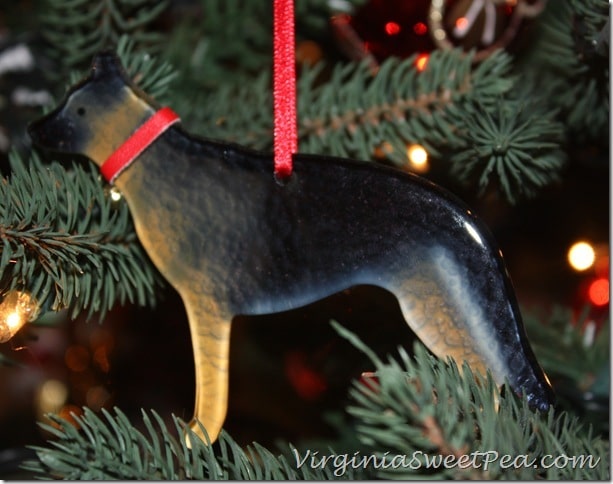 Riding horses was my hobby until I got out of college. I never had a red jacket but I did have two grey horses, my beloved Brandy and later on Ice.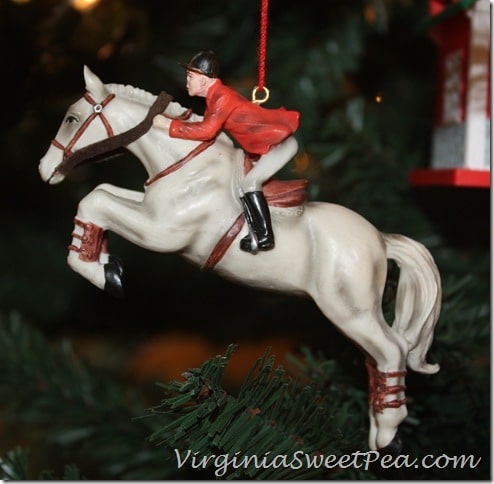 Virginia is our favorite state, but Vermont is a close second and is our #1 favorite vacation spot.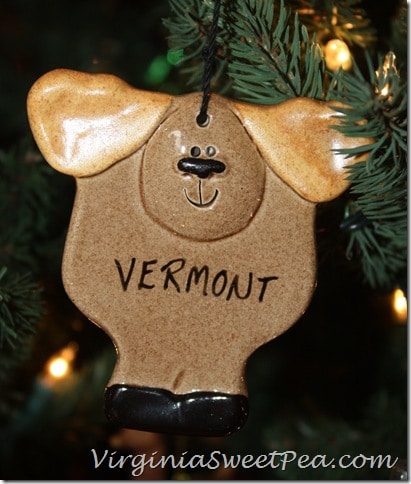 I bought this vintage ornament at an estate store a few weeks ago. I'll bet that the previous owner (who is probably dead or in a nursing home) would be happy that someone loves it and has it on their tree.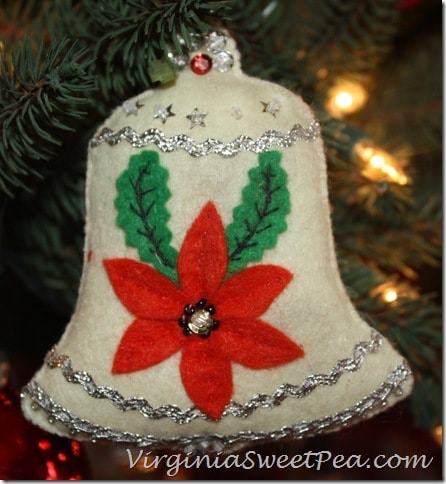 A few years ago Mr. SP crafted two VT ornaments for a Christmas gift for me.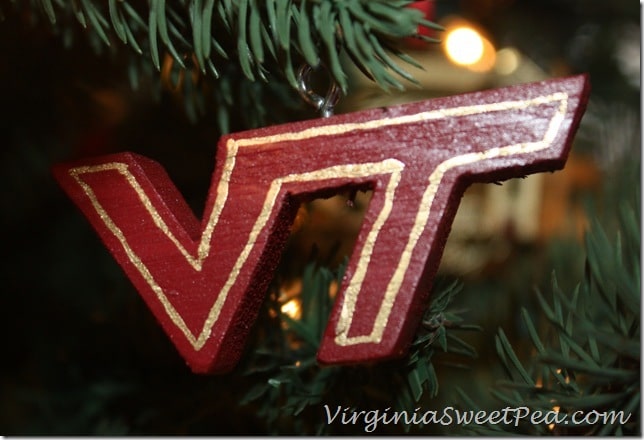 Mr. SP's sister is admiring some of our ornaments.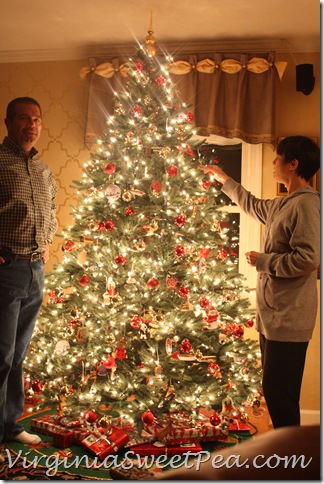 I've been known to leave our tree up until the middle of January. I love the lights and our ornaments. We'll see how long it stays up this year!