Desk Makeover in White and Gold
Desks are my favorite furniture item to makeover. For this desk makeover, a pitiful Goodwill found desk was turned into a real gem.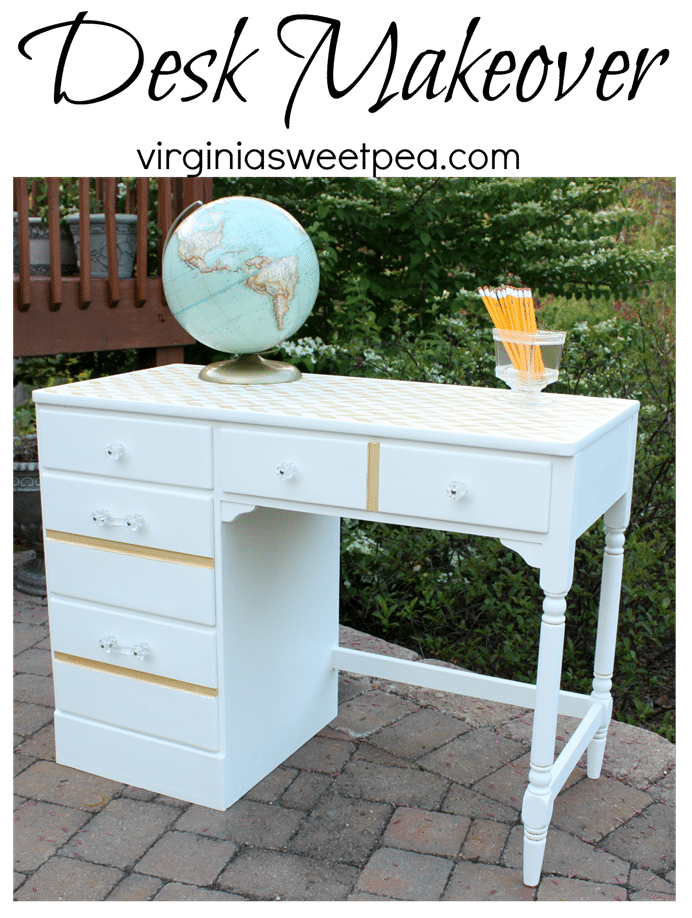 Goodwill Desk Makeover in White and Gold
Desks are so useful and one of my favorite furniture items to makeover because they are easy to sell as people are always looking for a desk to use in a home office or for a child's room.
Before the Makeover- This Desk Needs Some Loving!
I found this desk at the Smith Mountain Lake Goodwill.
It is an Ethan Allen piece and its construction is super solid. The yellow paint is from the factory and the top is laminate.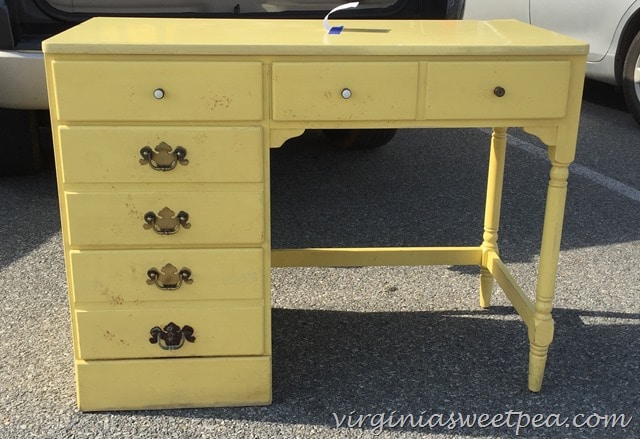 It was pretty ugly in its before state, but immediately upon spotting it at Goodwill I thought that it would be a great candidate for a makeover.
The Goodwill worker who helped Mr. SP load it into our truck thanked him for getting it out of the store. I'll bet if he could see it now, he would be surprised!
After – This Made Over Desk Looks So Pretty!
I knew I wanted to paint this desk a neutral white but decided to jazz it up a bit with metallic gold accents.
After cleaning, doing some minor repairs, and sanding the desk, it was painted with Annie Sloan Chalk Paint in Pure White.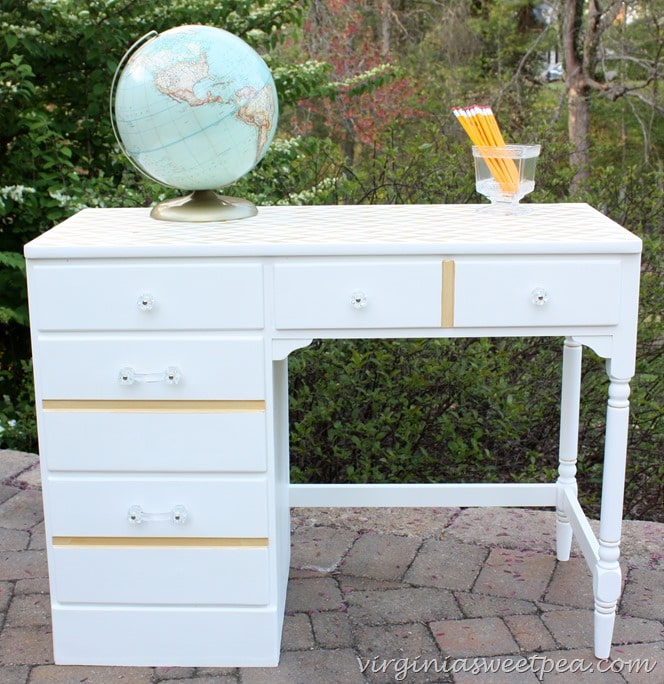 The top was stenciled with a Herringbone Pattern Furniture Stencil from Royal Design Studio using Metallic Gold
paint by Ralph Lauren.
Instead of waxing this piece, I sealed it with General Finishes High-Performance Top Coat. (I can't recommend a better top coat! This one is hands down my favorite!)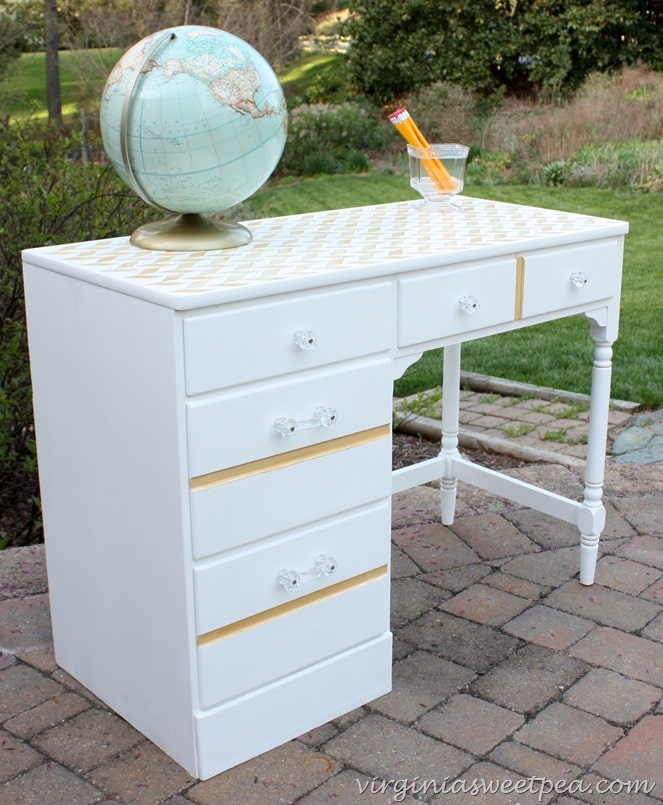 I used this same stencil for a table makeover and the metallic paint for a stenciled wall in our family room.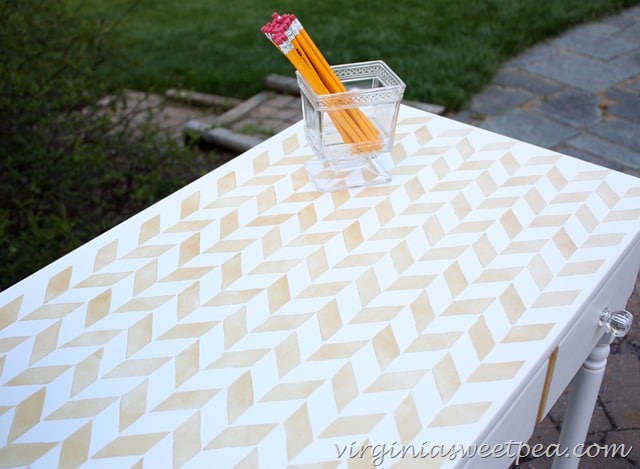 The top drawer of the desk and also the two larger ones on the side were accented with the same gold paint used to do the stencil.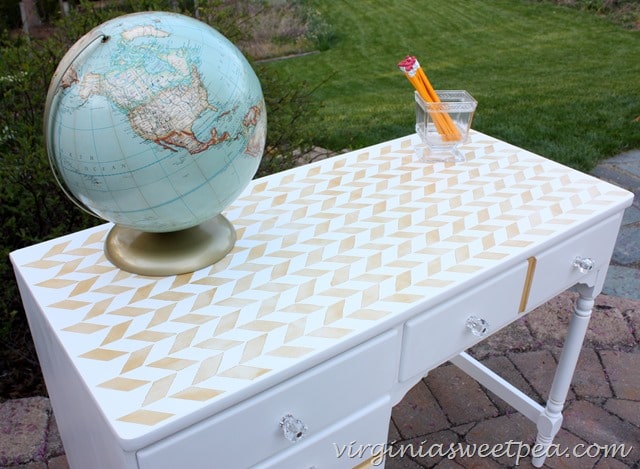 I also accented the grooves in the legs with this paint.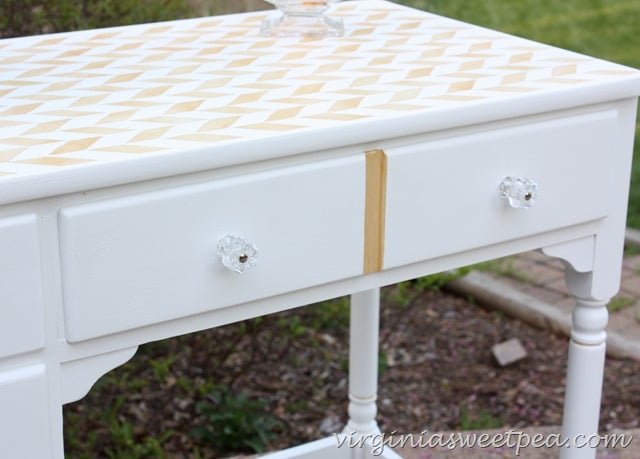 The pulls and knobs are clear glass from D. Lawless Hardware.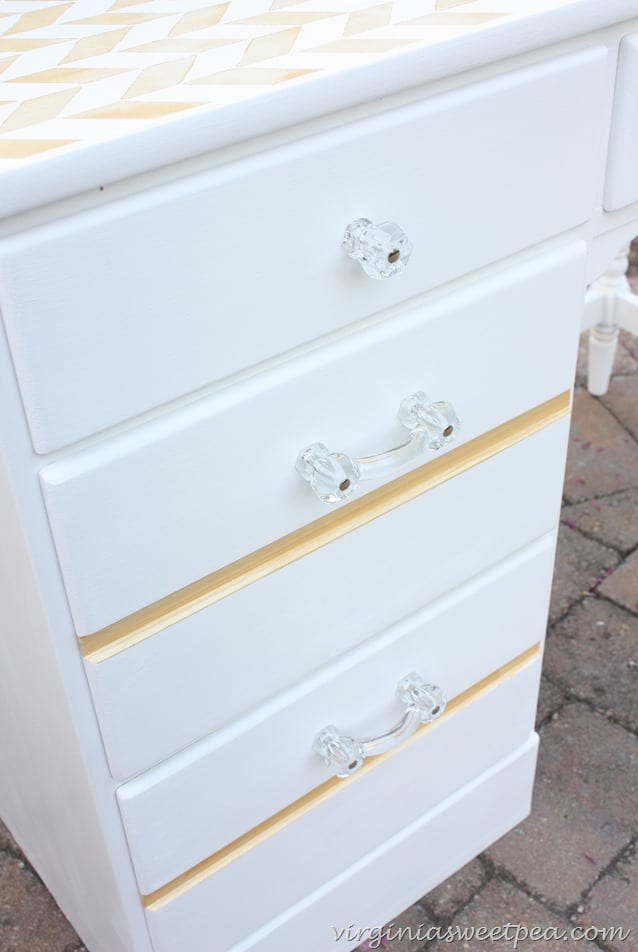 I love the feminine and antique look that these pulls and knobs give this desk.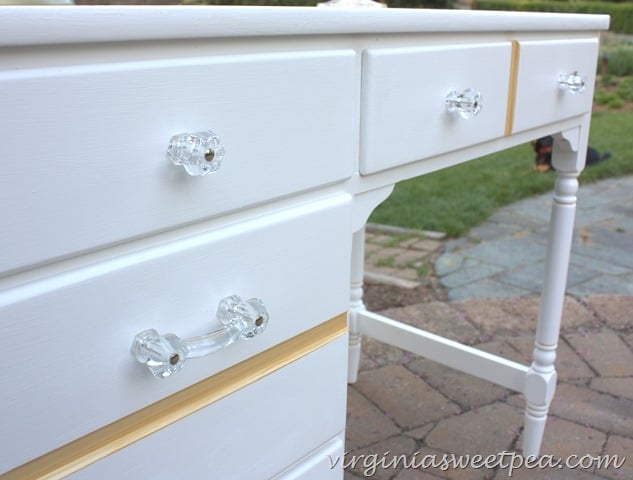 I originally thought that I would line the drawers with paper but later decided that the wood is too pretty to cover.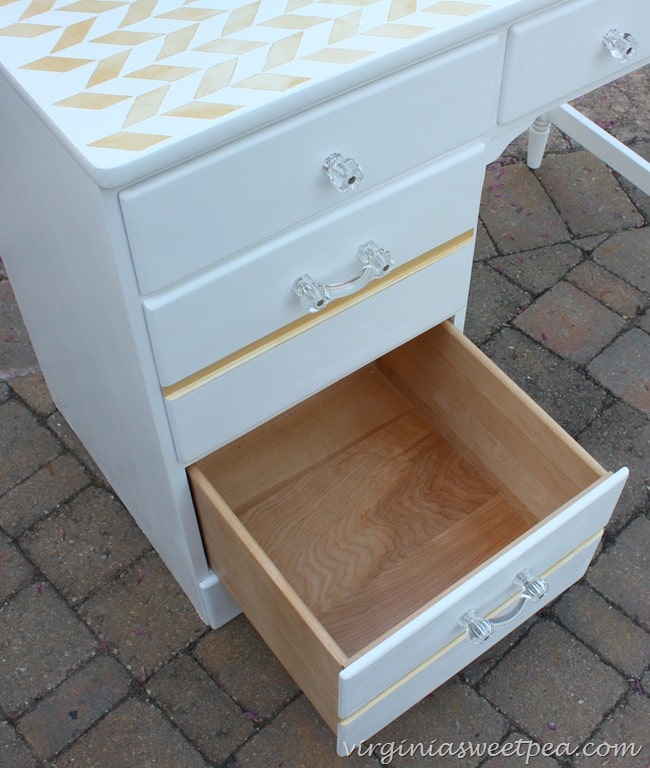 I'm working on a chair to go with this desk and should have it finished soon.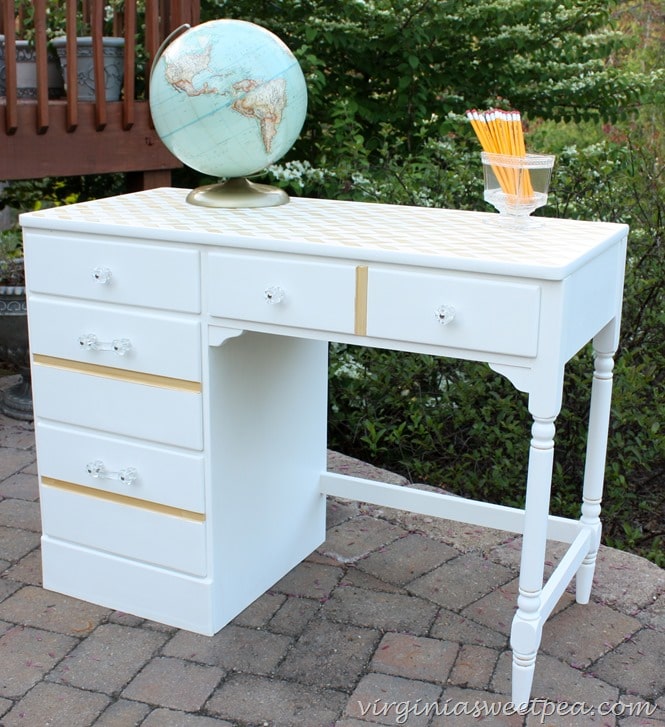 If you are a regular here on the blog, you've probably noticed that this is the third desk that I've made over this year. I'm finding that I like to work on desks! I kept this desk and sold this one in my shop.
Don't Miss Checking Out These Desk Makeovers!
Pin It!
I would love for you to pin this project for others to discover!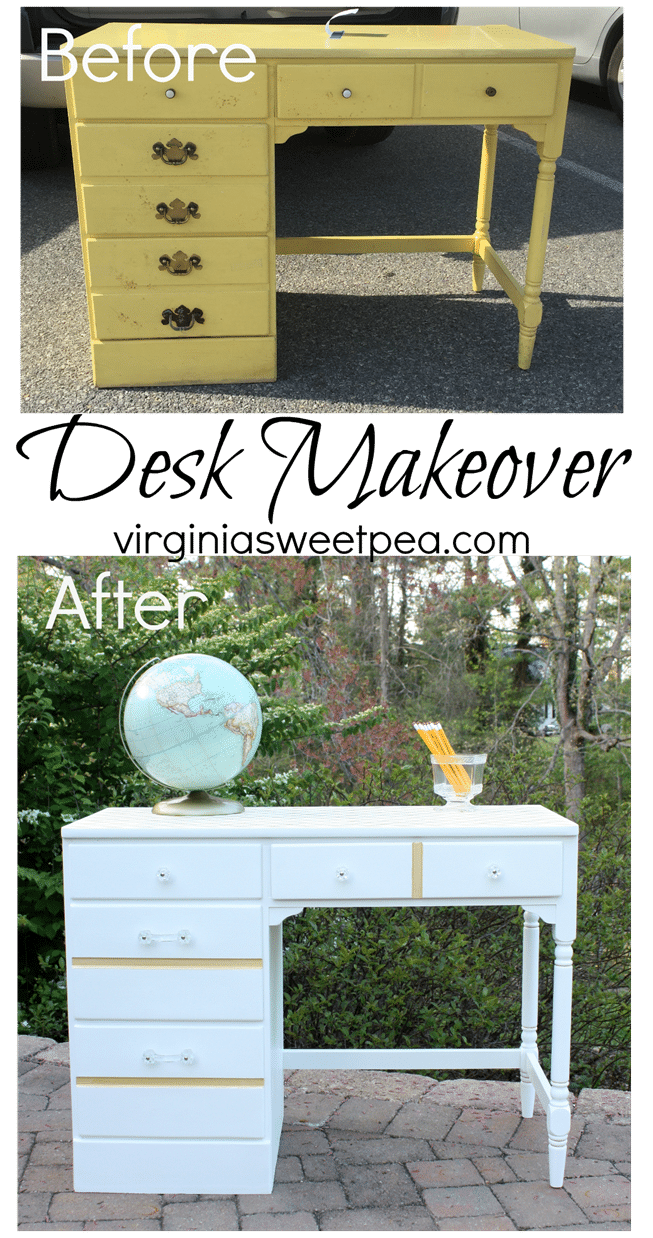 I can't wait to see what the DIY Furniture Girls share for this month's neutral challenge. Click on the links below to see each project shared.