Vintage School Desk Makeover
Good friends are moving into a new house and asked if I would give their daughter's desk a makeover for her new room.
This desk is an old school desk but I don't know its history. It's size makes me think that it originally was used in a junior or high school.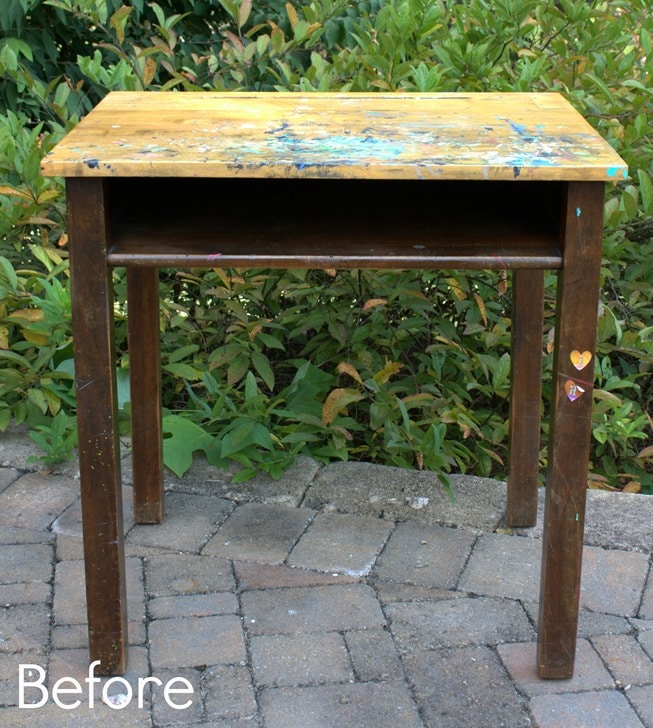 Haley likes art and you can see that she's spent quite a bit of time at this desk over the years painting.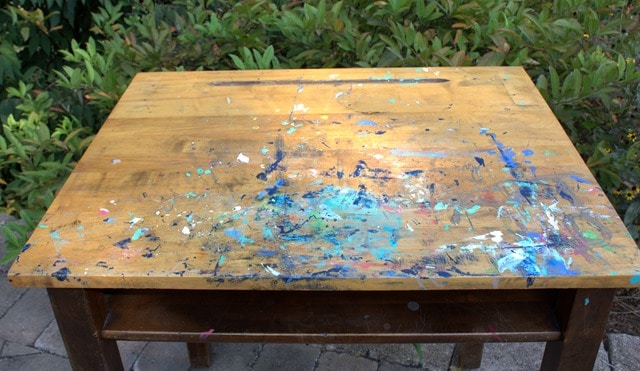 I loved the natural wood top of this desk and wanted to preserve the pretty wood. It took quite a bit of sanding to get the top ready to stain. I sanded the legs down to bare wood so that I wouldn't have to worry about the dark color bleeding through the grey paint.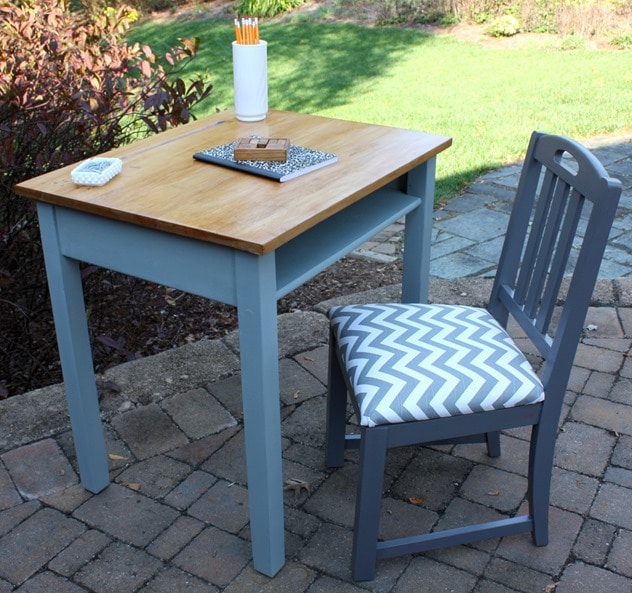 The legs were painted with Grey Silk paint from The Plaster Paint Company followed by wax from the same company.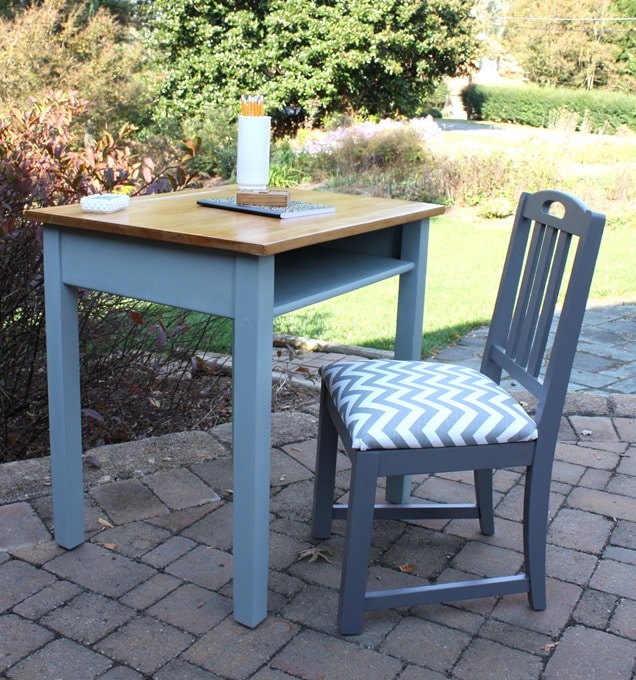 The top of the desk got two coats o Minwax Polyshades in Antique Walnut followed by two coats of Minwax Polycrylic in Semi-Gloss for extra durability. (affiliate links) If this chair looks familiar, it's because I originally shared it as part of this Child's Desk Makeover. I sold the desk but the new owner didn't want the chair. The chair will be perfect for Haley to use with her desk and it matches her new room's theme of grey, yellow, and chevron.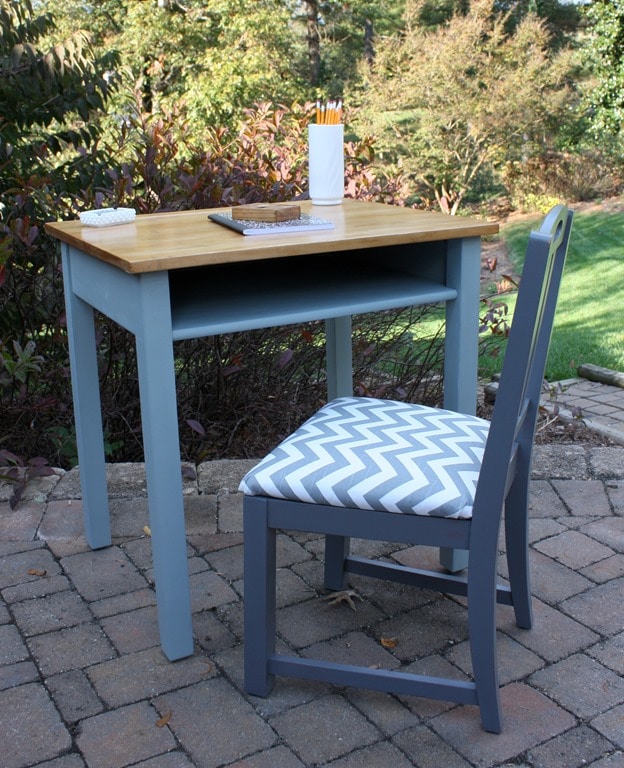 I always have fun pulling out my vintage things for blogging pictures. A milk glass vase makes a great pencil holder and an ashtray holds paperclips.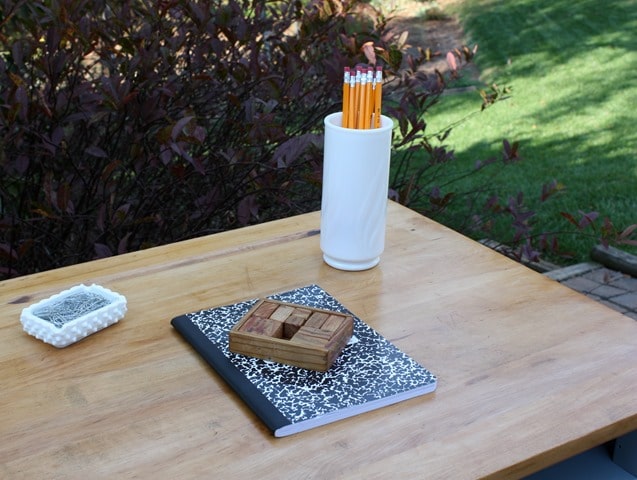 Have you ever seen a hobnail milk glass ashtray? I purchased this at a yard sale over Labor Day weekend where I scored some awesome vintage things.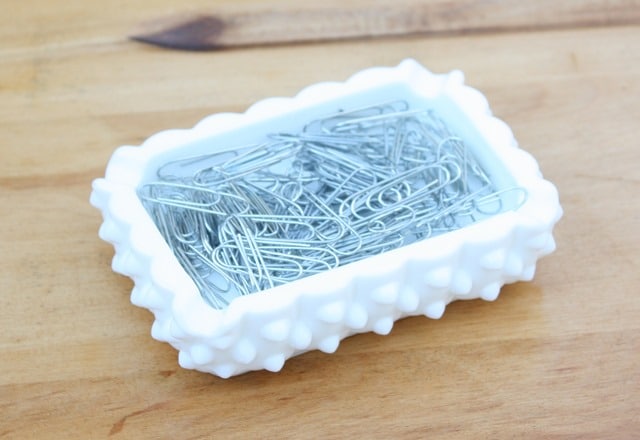 I found this cool toy in my attic and have no idea where I got it. I believe that it's from my mother's side of the family since Charlottesville is in her area. It looks like it's something that a store might have given away as some kind of prize or bonus but I'm not sure. Regardless, it makes a fun conversation piece.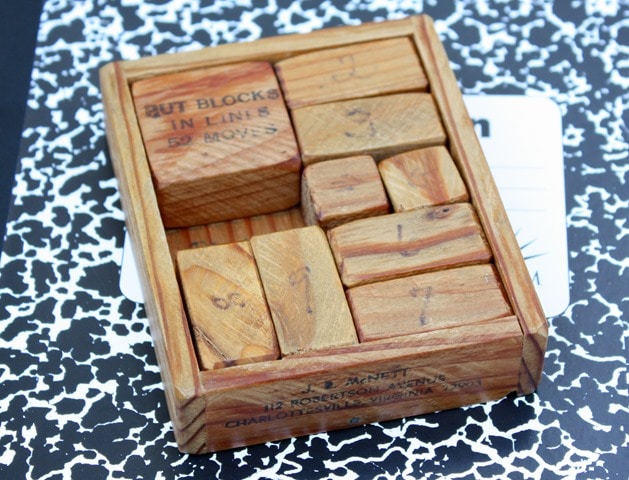 Haley moves into her new house very soon and I can't wait for her to start to use her updated desk in her new room.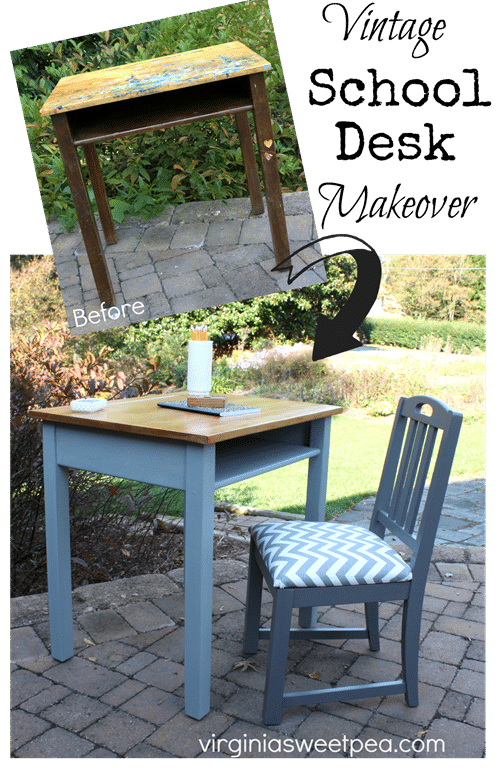 I think that Haley is going to be pleased with her updated desk and new chair. What do you think?