DIY Wood Burned Plant Markers
A project that has been on my mind to make since early spring is DIY Wood Burned Plant Markers.
I finally made this project and I love the end result!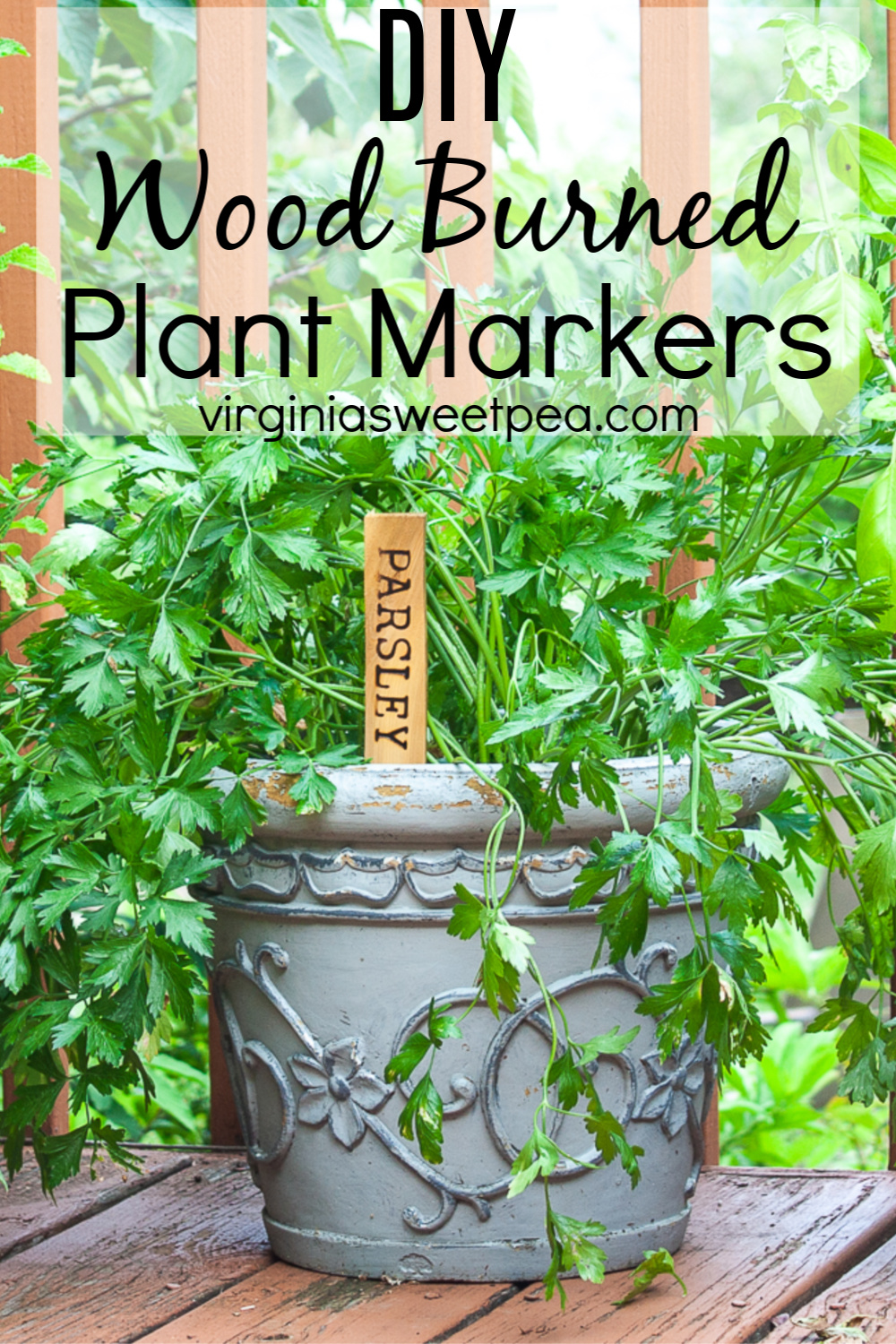 I made plant markers for the herbs that I grow in pots on my deck.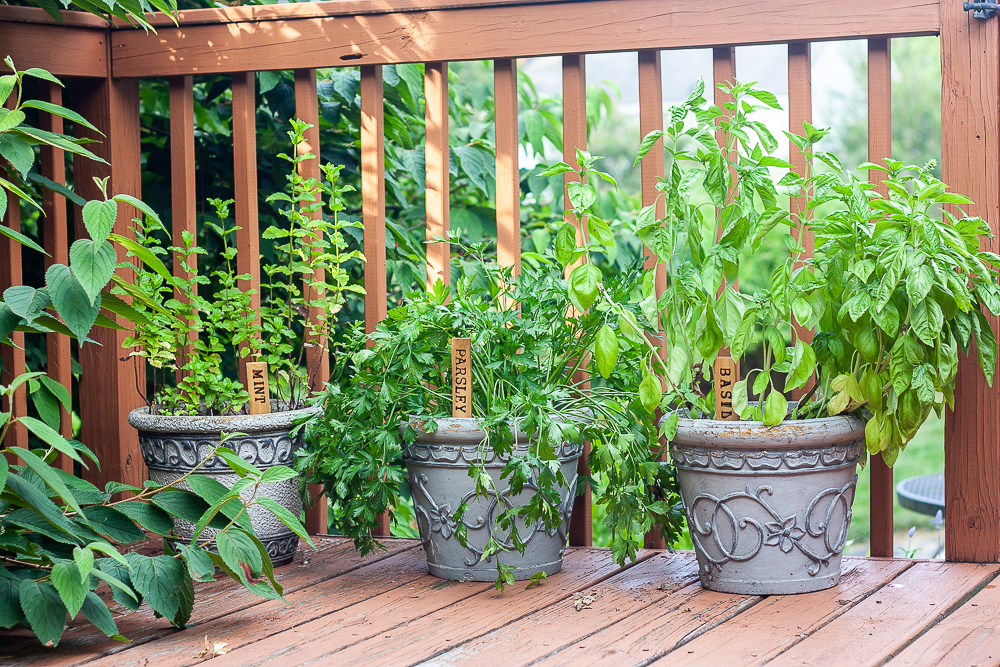 Now that I've made these three markers, I'm ready to make more.
I'm sharing my DIY Wood Burned Plant Markers for this month's Thrifty Style Team project hosted by Julie of Redhead Can Decorate.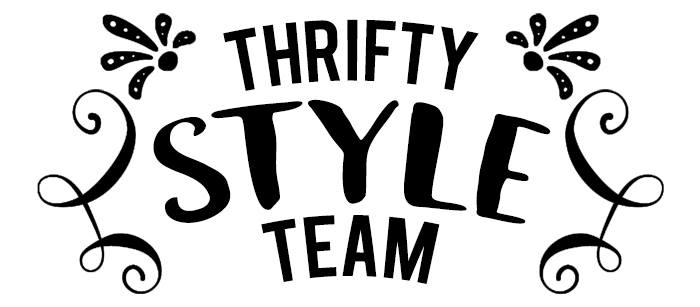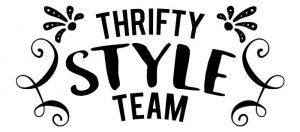 You'll find links to all of the projects shared this month at the end of this post.
How to Make Wood Burned Plant Markers
To make plant markers, you'll need:
Wood shims (Paint stirrers or lattice moulding will also work.)
Wood Burning Kit – I really like this one.
Optional – Clamp – We have bunches of these and use them all of the time.
Optional – Ruler or other Straightedge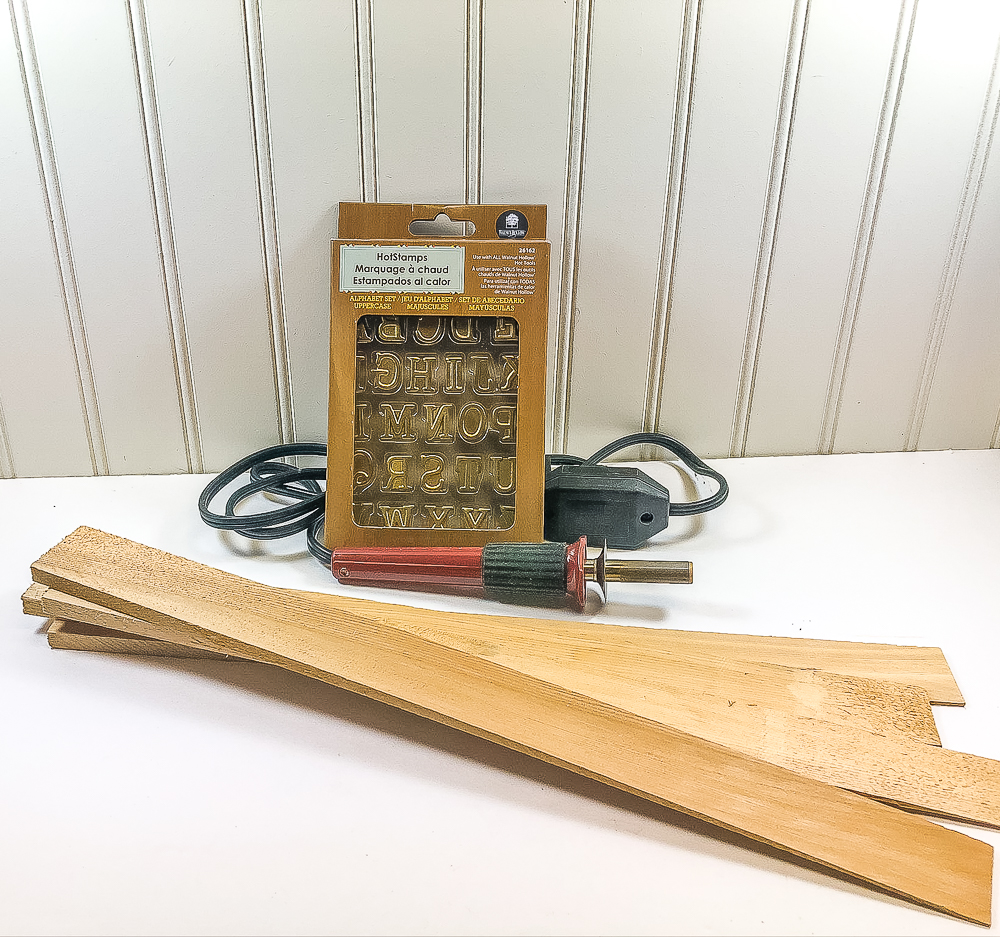 Attach a Letter to the Wood Burner
Before turning on the heat to the wood burner, screw a letter into place.
Then turn the wood burner to the highest setting and let it heat up. This will take a few minutes.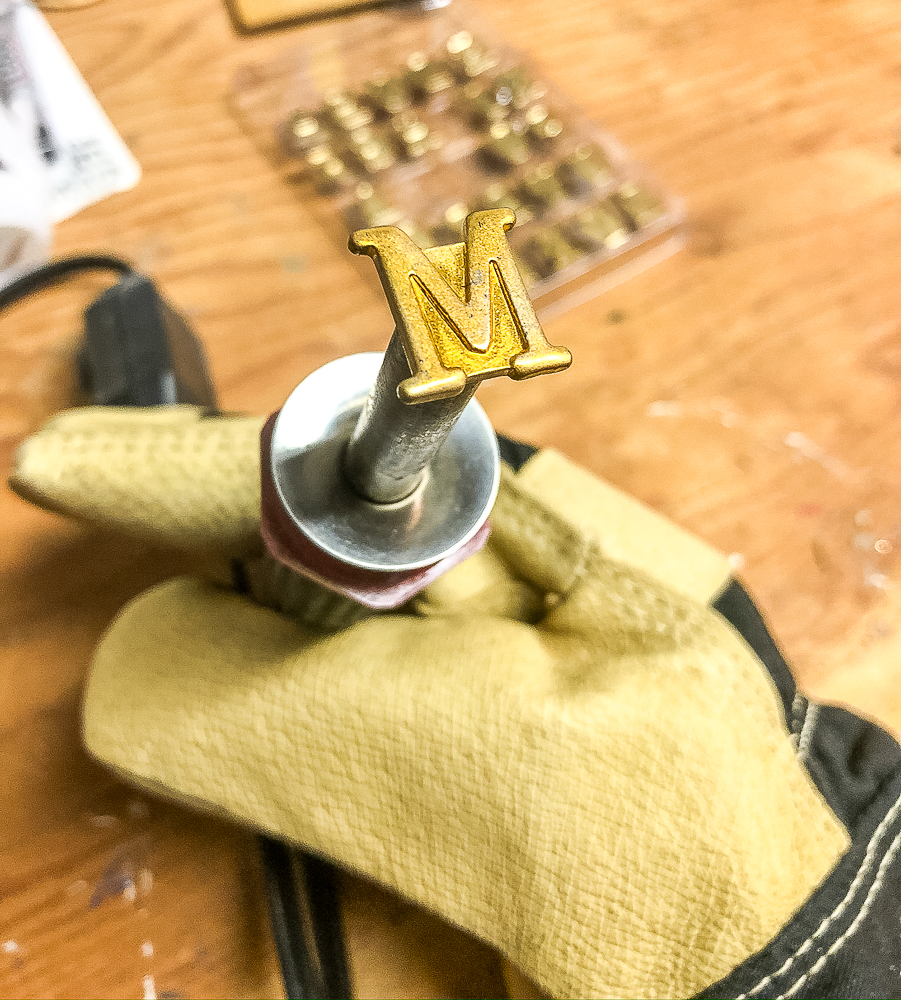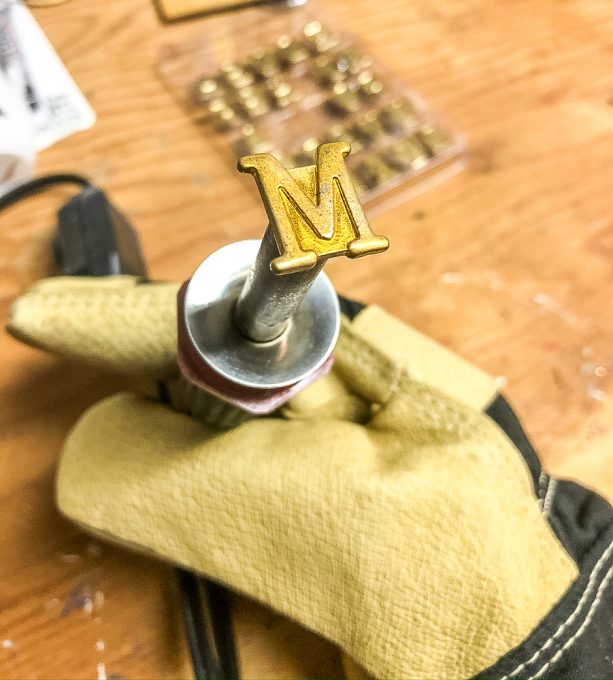 When you've finished with a letter, turn off the heat and let the wood burner cool down before removing the letter.
Even though my wood burner had cooled after I had used each letter, I still wore a heavy-duty glove when I changed one letter to the next. Better safe than sorry!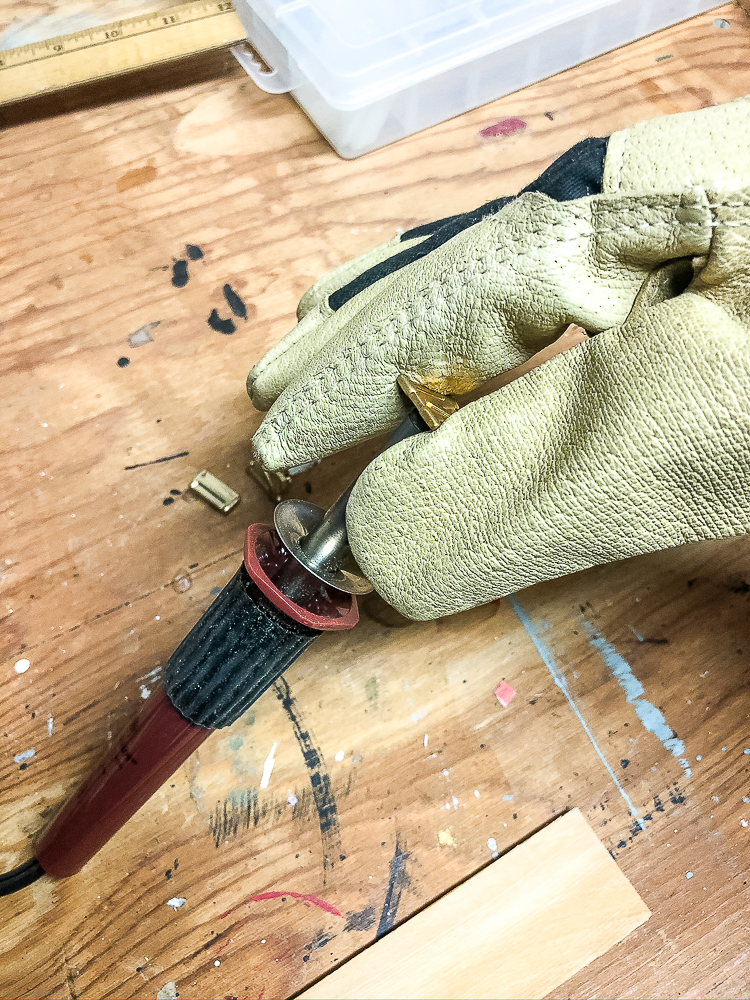 Start by Practicing!
Even if you have done wood burning projects in the past, I recommend practicing on scrap wood before starting your project.
My first wood burning project was in 8th grade when I burned a horse head on top of a footstool that I made in shop class. I still have the stool and use it in my closet.
Even though I've done a few wood burning projects over the years, I'm definitely a novice at the skill.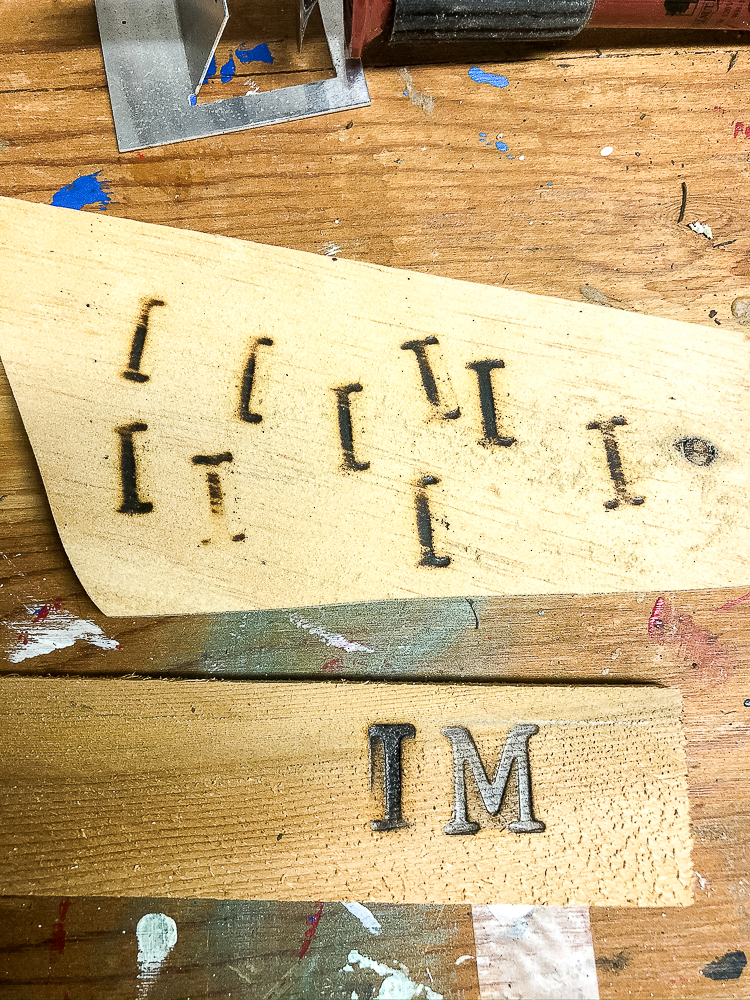 I started with this shim and realized I was spelling mint backwards. I'm not sure what I was thinking!
Once you've practiced, you are ready to start to make your plant marker.
Draw a Line to Guide the Placement of your Letters
To keep the letters forming the word in a straight line, I drew a light line on the wood to use as a guide.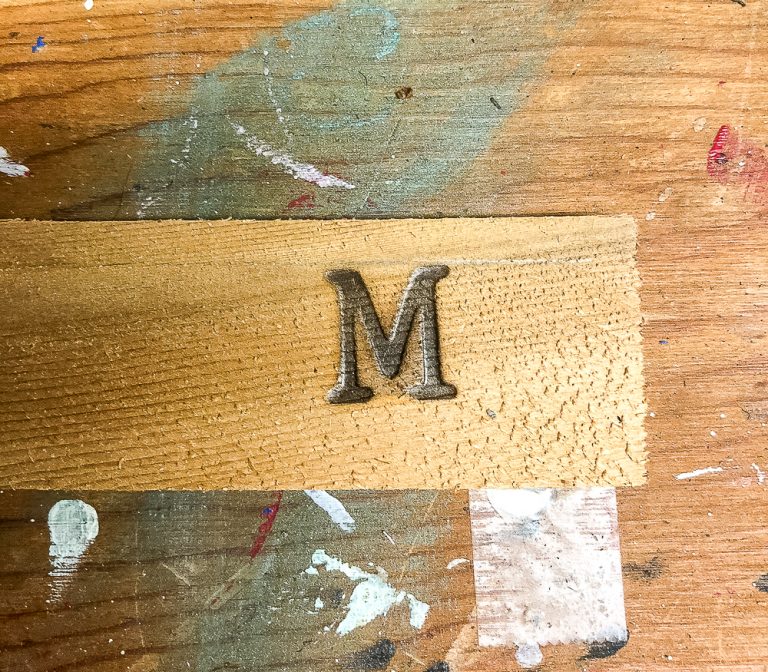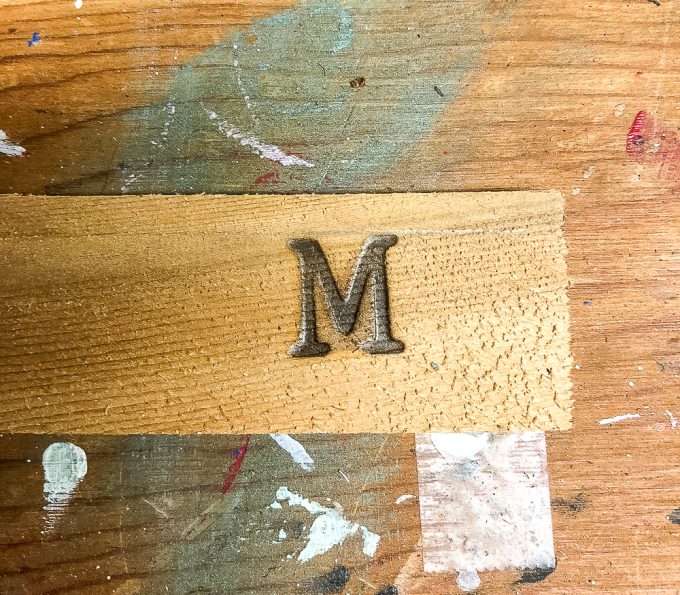 I am by nature a very shaky person and I couldn't control my hand to place the letter even with the line.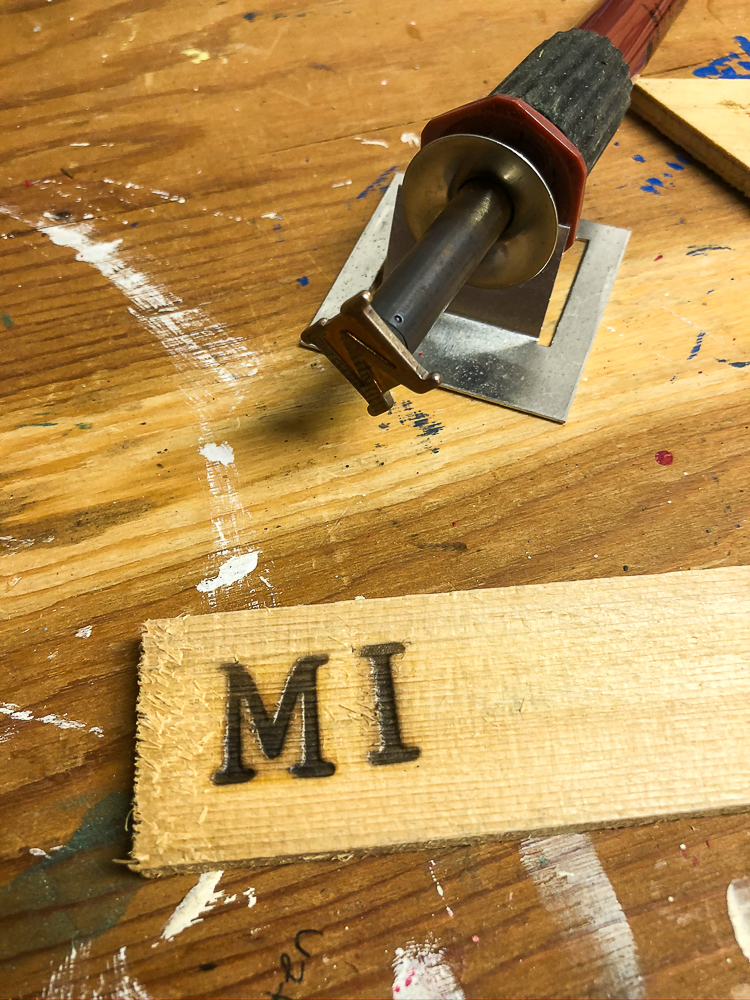 When I realized that a line wouldn't work with my shaky hand, I came up with a new plan.
Or Use a Clamped Ruler
Plan B was to use a ruler clamped to the shim and my workbench to guide the placement of the letters.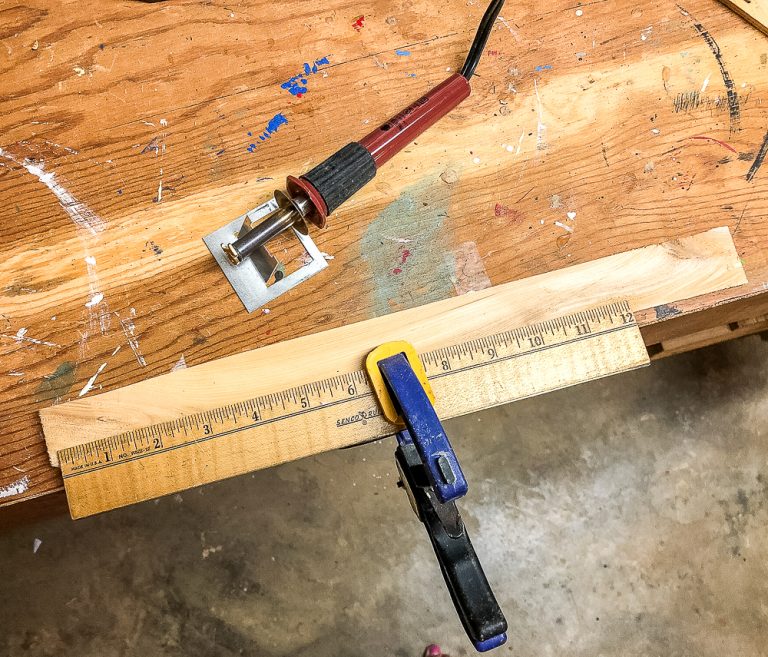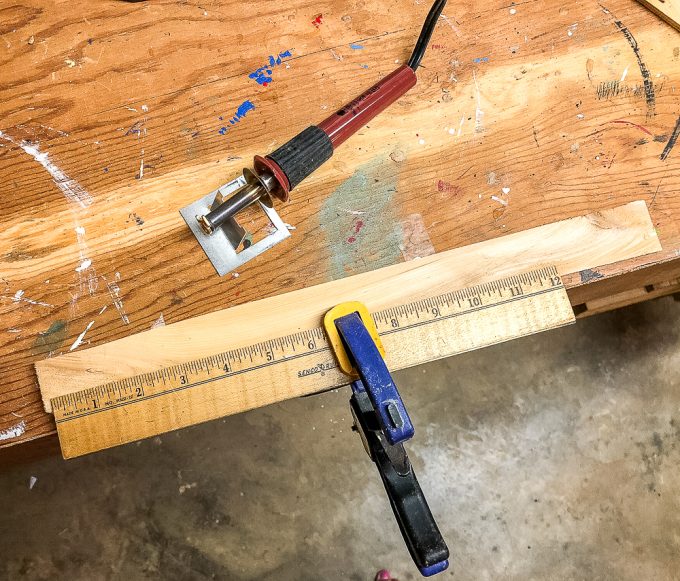 Using this method, I was able to press the bottom of the letter against the ruler to keep the placement straight.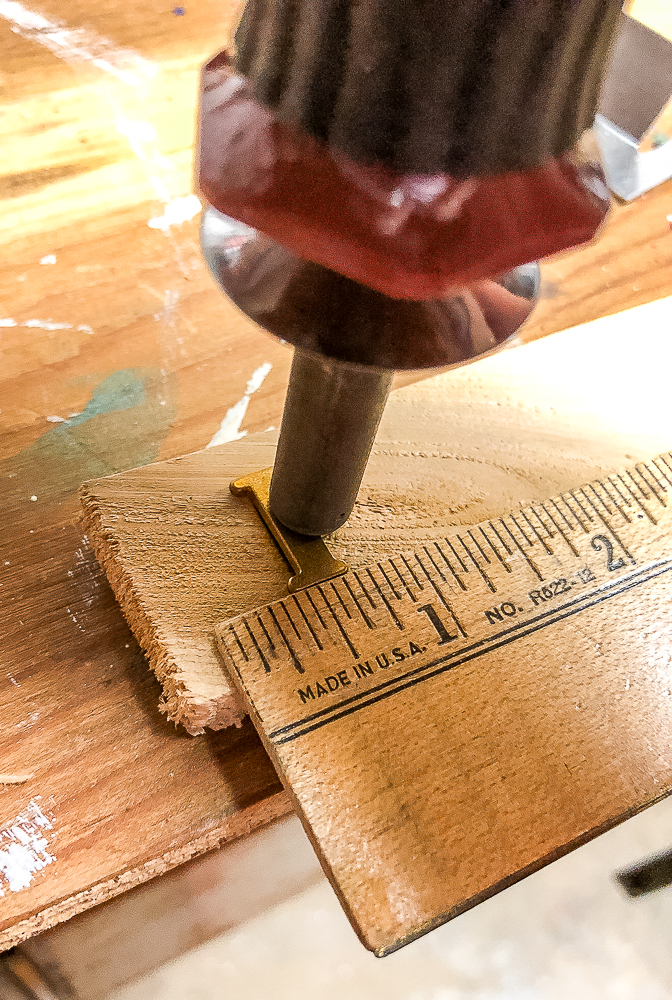 Burn the Word into the Wood
I did pretty well with my letter placement but I'm not skilled enough to evenly burn each letter. Good enough, though!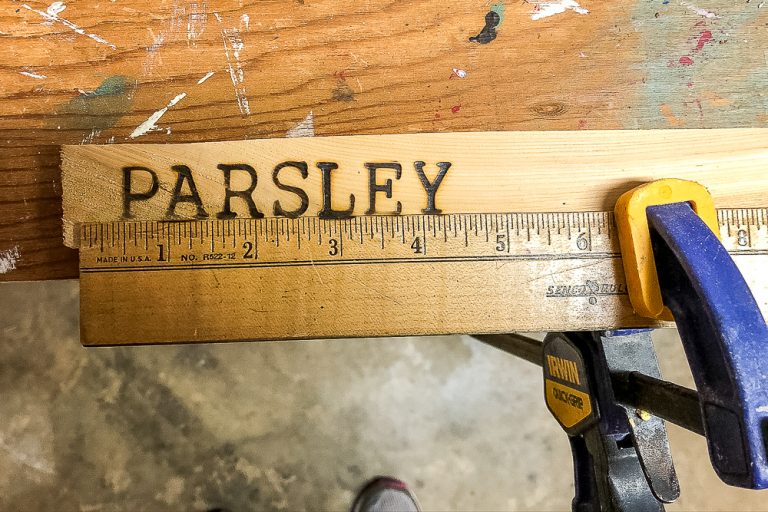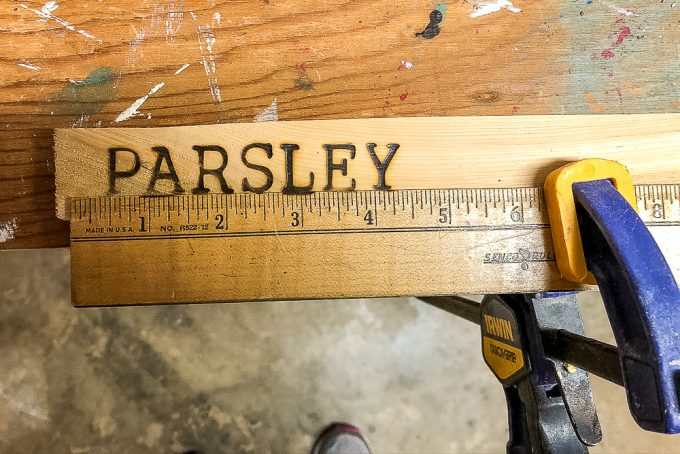 This process takes time as you have to heat up and cool down the wood burner between letters.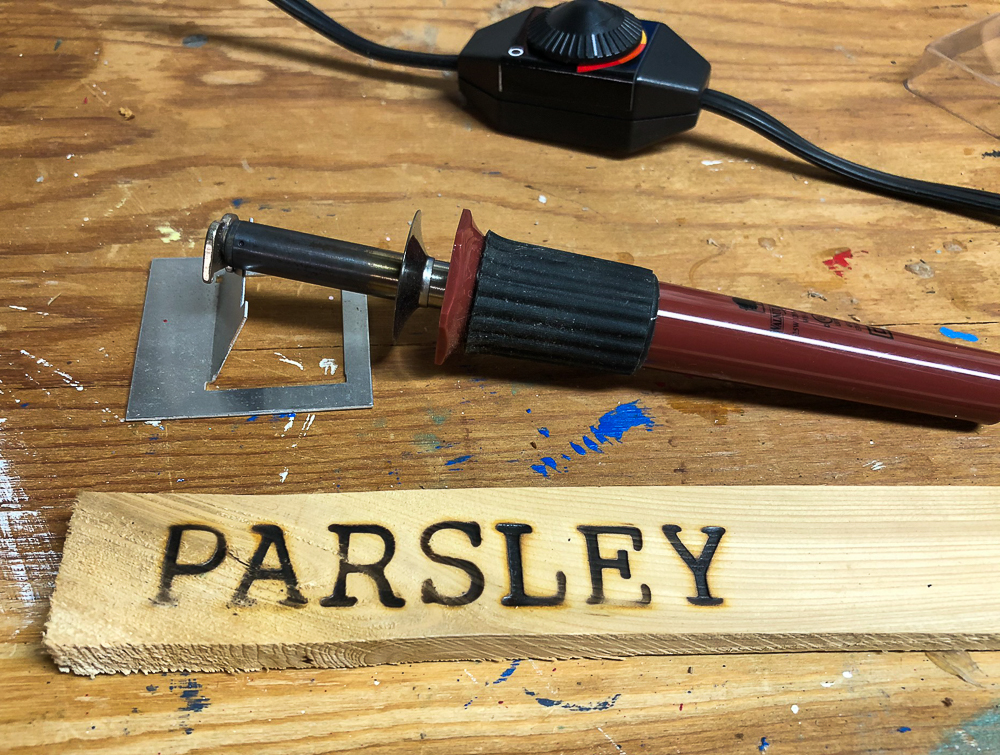 Since I have Parsley, Basil, and Mint on my deck for easy access for cooking, I made plant markers for those herbs.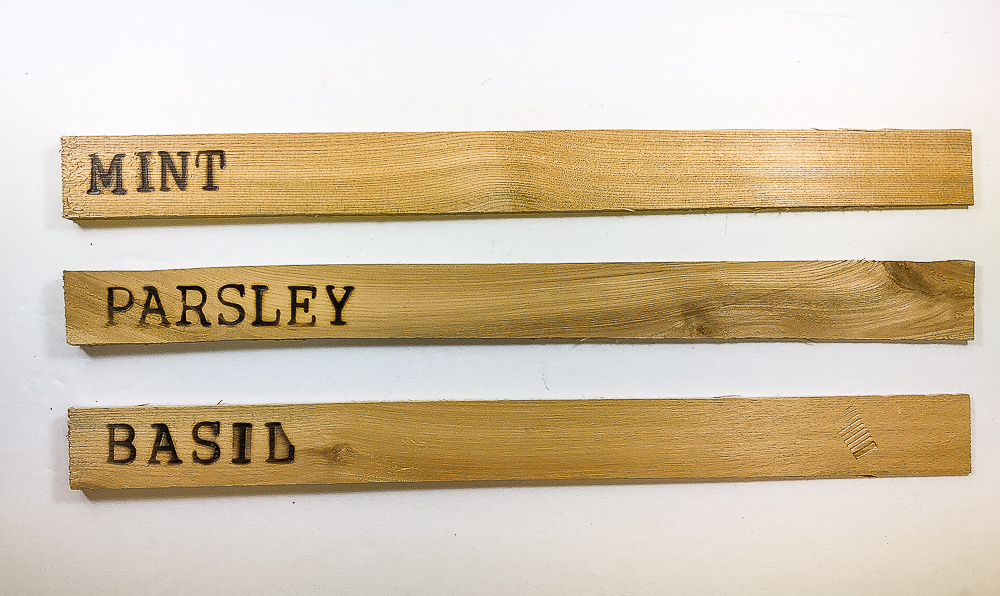 Basil isn't perfect, but good enough.
Cut a Point on the Plant Markers
After the wood burning was complete, a hacksaw was used to cut a point on each plant marker.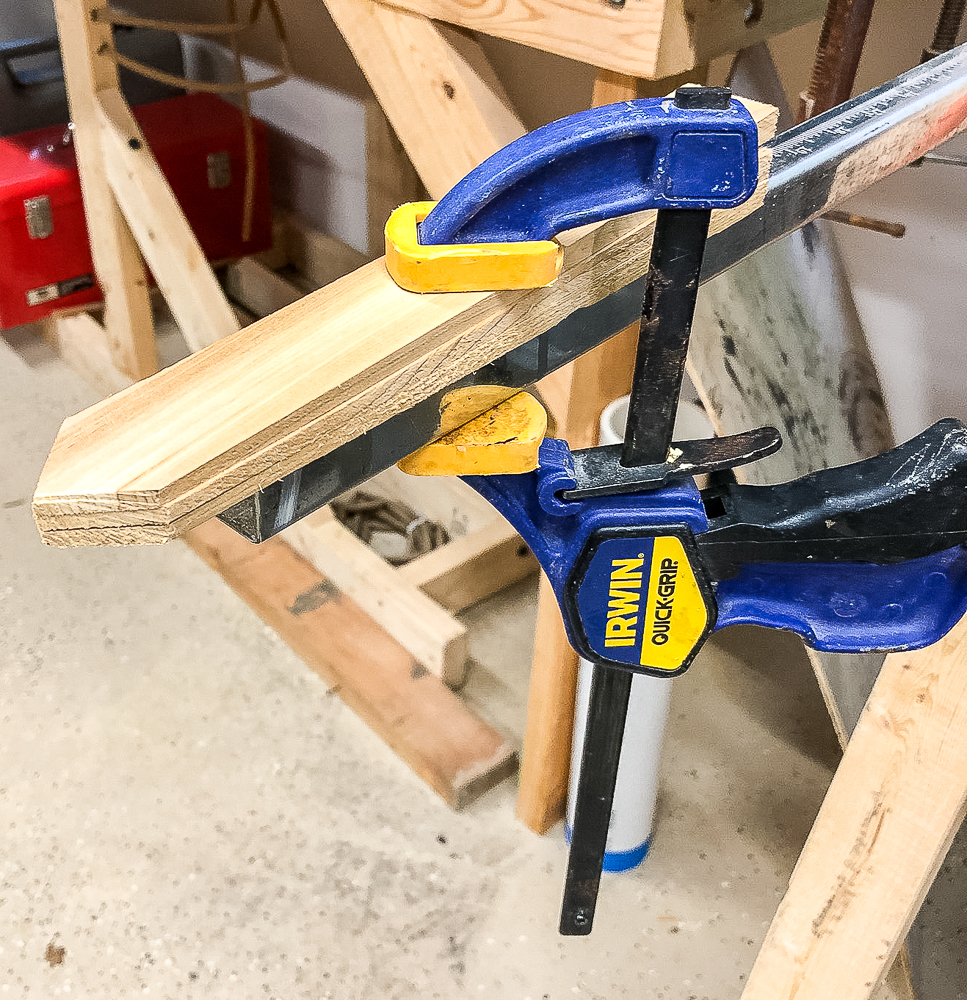 Tip: Clamp the markers together so you only have to make two cuts.
Seal the Markers
The next step was to seal the markers to prevent the wood from rotting. I used polyurethane.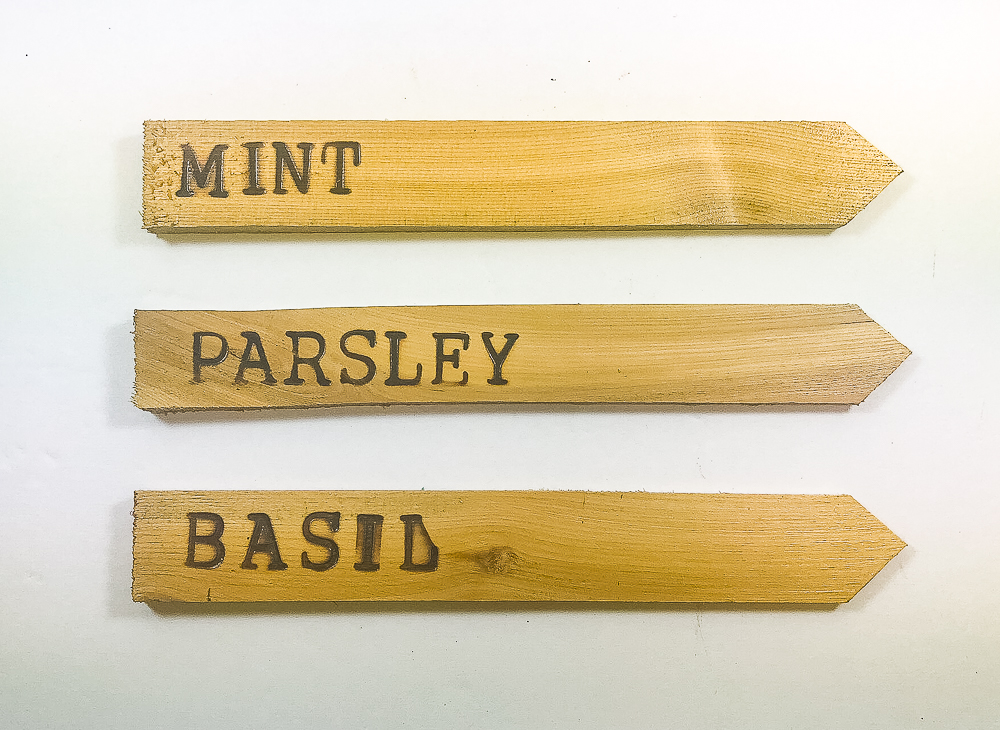 Label Plants with the Markers
The point made it easy to add a marker to each pot.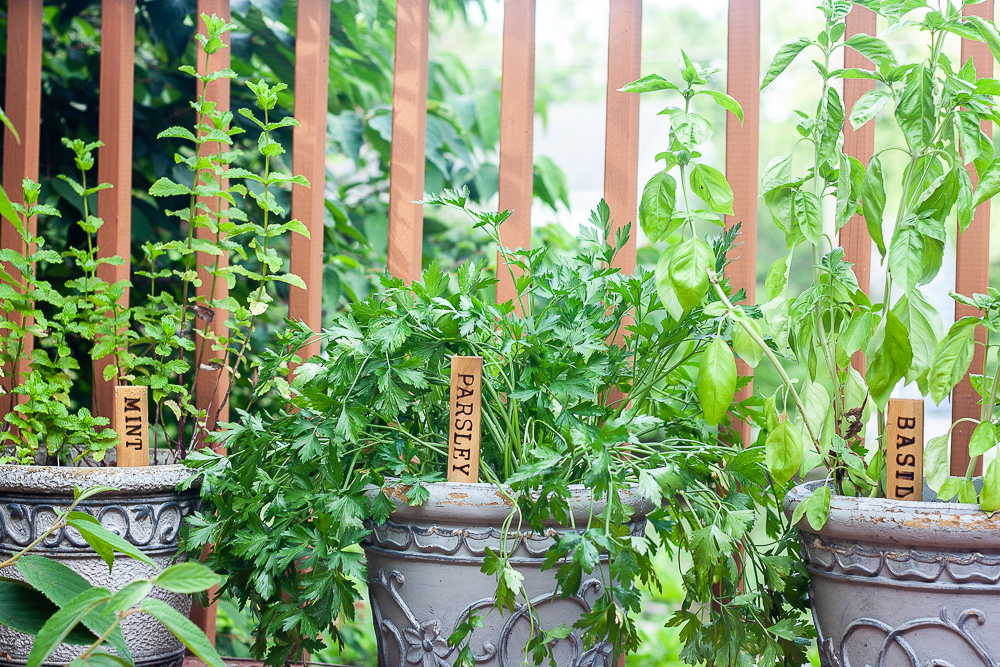 My mint has been in this pot for a number of years and I think after this year I may need to start a new plant as it's not growing as lushly as it has in past years.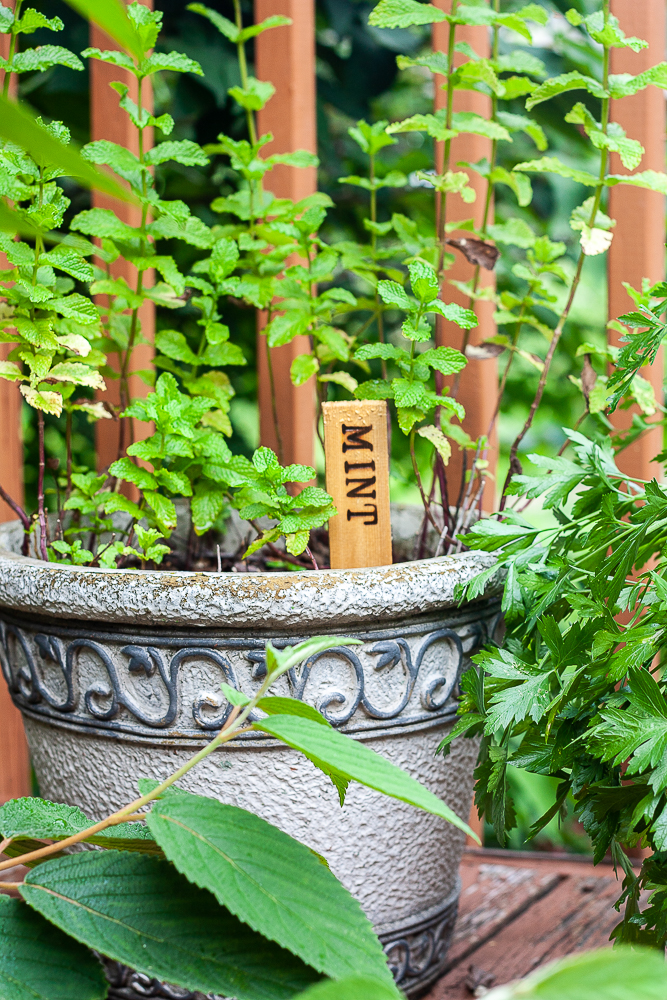 I love having Parsley just outside my kitchen to cut and use.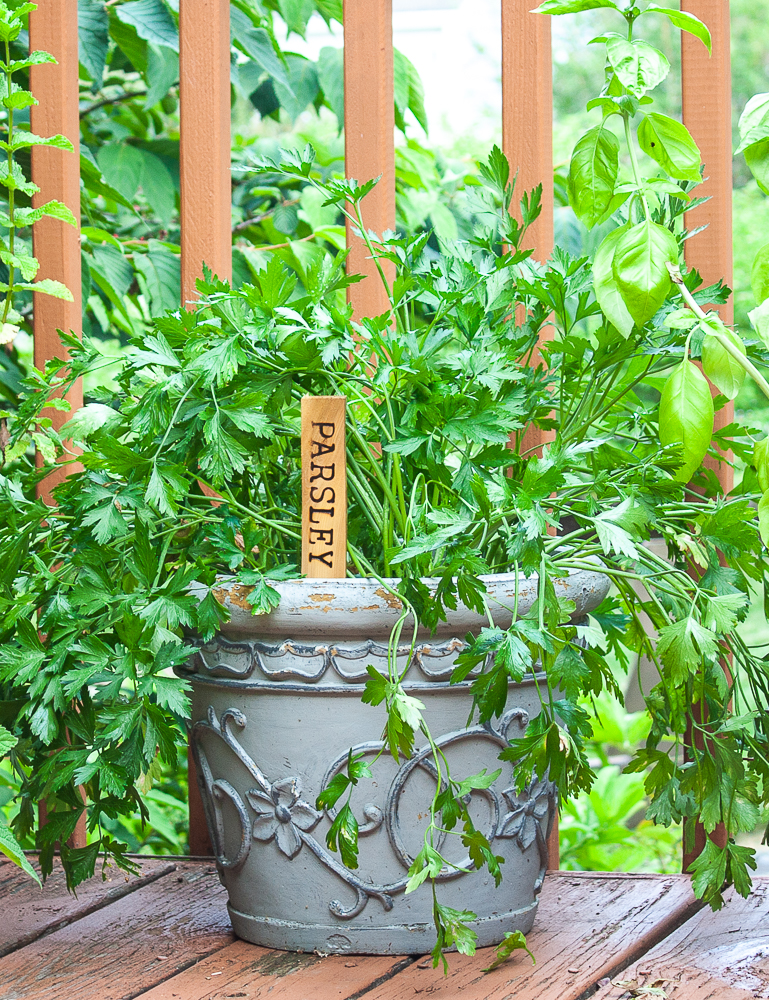 If I had to choose one herb to grow, it would be Basil.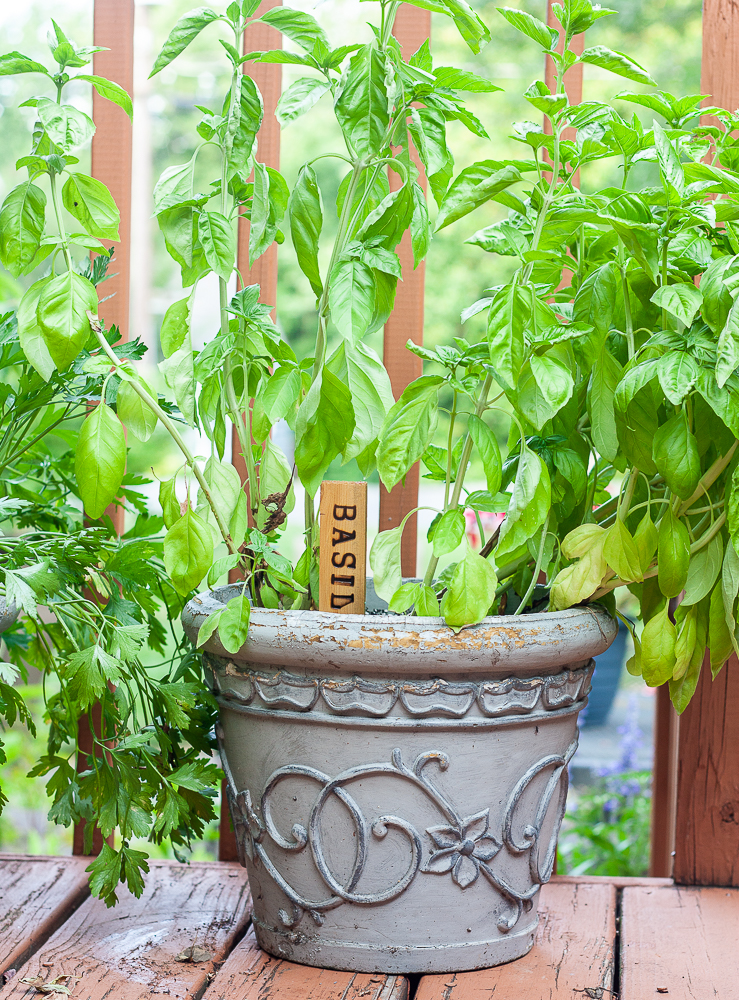 These aren't the first plant markers that I've made, a long time ago I made these plant markers using a metal stamp kit.
If you have a metal stamp kit, see how to make personalized Christmas ornaments.
In 2012, I made a personalized ornament for each student in my homeroom and the kids loved them. I hope that some of those kids are still hanging their ornament on their Christmas tree and fondly remembering their 7th grade year.
More Thrifty Projects to Enjoy
Now it's time to enjoy the projects that the rest of the Thrifty Style Team is sharing today. Click on the links below to see each thrifty project.