Chicken and Wild Rice Casserole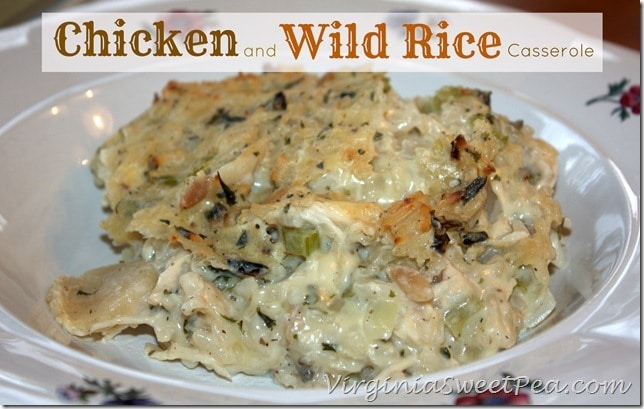 Ideal winter meals to me include soup, chili, and casseroles. I like warm, comforting food after a long day of work followed by a workout. A recent recipe test that was a resounding success was Chicken and Wild Rice Casserole from the December 2011 issue of Southern Living.
This recipe fills to almost overflowing a 13×9 casserole dish. I'm a big fan of a large casserole because it means dinner is ready for several nights in a row.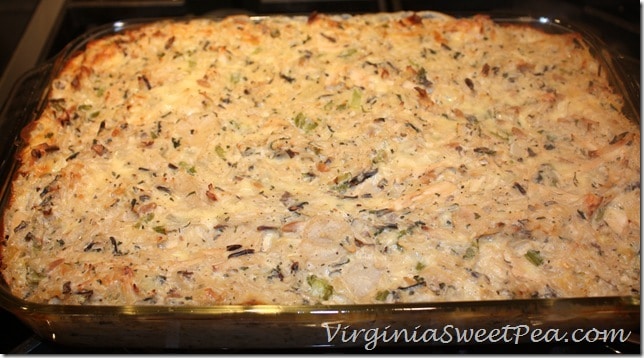 This dish includes chicken, rice, celery, onion, and water chestnuts. The celery and water chestnuts provide a nice crunch to go along with the creaminess of the casserole.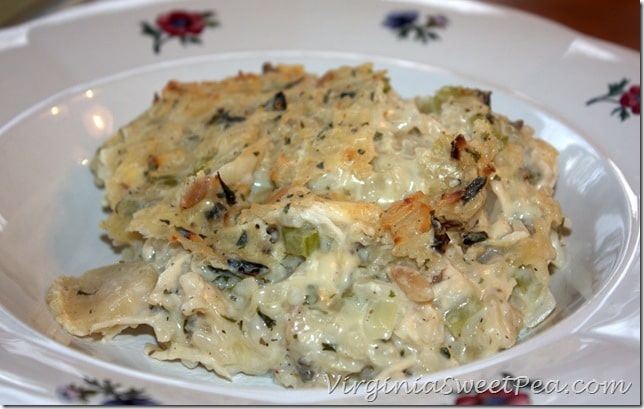 If you are looking for a dinner idea, your family may enjoy this dish.


Yield: 12
Easy Comfort Food :: Chicken and Wild Rice Casserole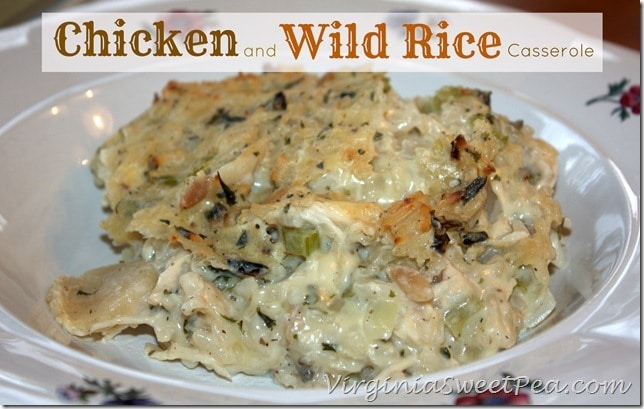 Cook Time 35 minutes

Total Time 35 minutes
Ingredients
2 boxes fast-cooking long-grain and wild rice mix
1/4 cup butter
4 celery ribs, chopped
2 medium onions, chopped
5 cups shredded cooked chicken
2 cans cream of mushroom soup
2 (8 oz) cans chopped water chestnuts, drained
8 oz sour cream
1 cup milk
1/2 tsp. salt
1/2 tsp. pepper
4 cups shredded cheddar cheese
Instructions
Preheat oven to 350 degrees.
Prepare rice mixes according to package directions.
Melt butter in a large skillet over medium heat; add celery and onions. Saute 10 minutes or until tender. Stir in chicken, next 6 ingredients, rice and cheese. Spoon mixture into a lightly greased 13 x 9" baking dish.
Bake at 305 degrees for 35 minutes or until bubbling.