Easy Entertaining with Tony's Pizza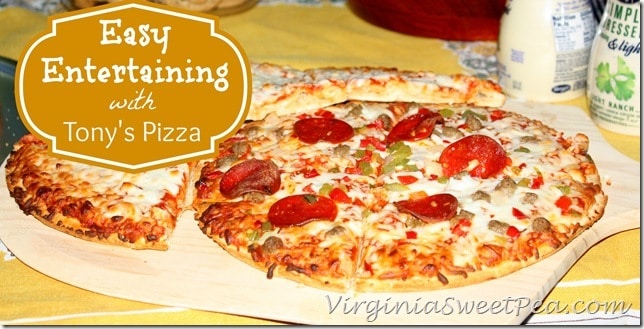 I love to entertain but quite honestly don't take time to do so nearly enough. After a long work week, spending most of my Saturday preparing for a dinner party is the last thing I want to do on one of my precious days off. Most of my friends play tennis and we love to get together on the weekend for doubles or mixed doubles. Eating out afterwards is fun, but now that the weather is warm enough to eat outside, I thought it would be even more fun to host a simple dinner party on my patio. Simple and dinner party – can they actually go together? Yes! Let me share my plan for easy entertaining with an outdoor casual dinner party for nine.
The main course for dinner was Tony's Pizza that I purchased at Walmart for just $1.99 a box. I purchased seven boxes which provided everyone with plenty to eat and leftovers for us to enjoy the next day. I took advantage of a Coupons.com offer to SAVE 75¢ on any TWO (2) TONY'S® multi-serve pizzas. (Print out your own coupon but note that the offer is only good while supplies last.) A large salad and homemade chocolate chip cookies completed the casual dinner party menu.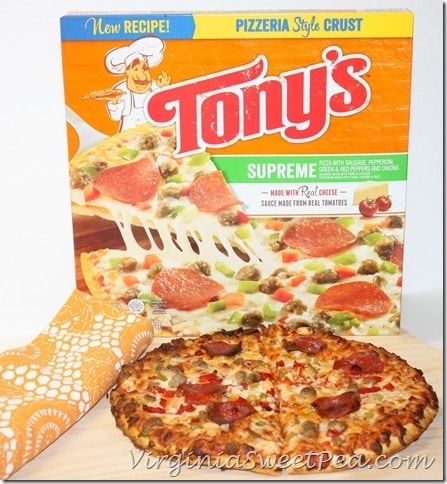 We started our evening with some fun tennis. The clay courts at our tennis club just opened for the season and we all enjoyed playing outside instead of indoors.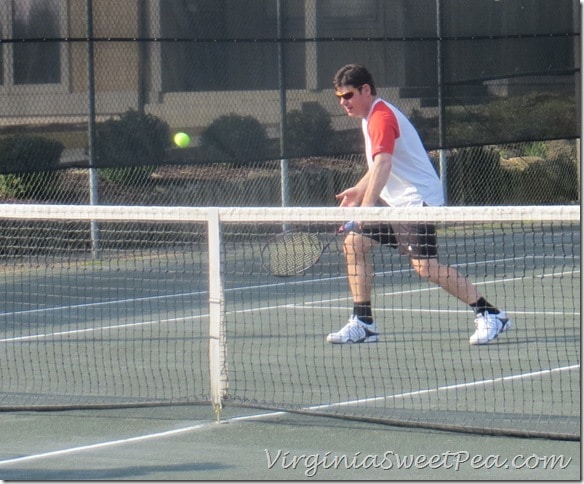 These ladies are both my favorite opponents and partners.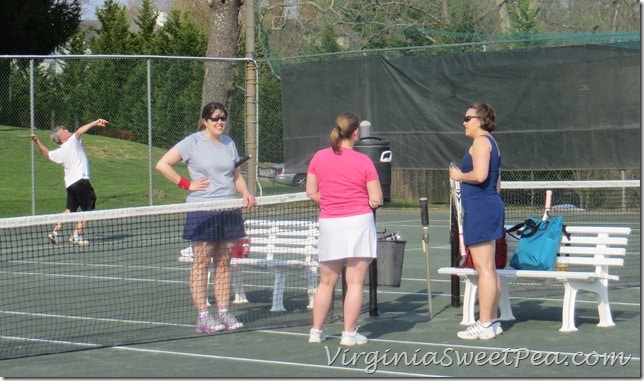 After tennis we gathered on my patio for drinks and conversation. I loved that I could sit and socialize and not be trapped in the kitchen since all I had to do was bake the Tony's Pizza.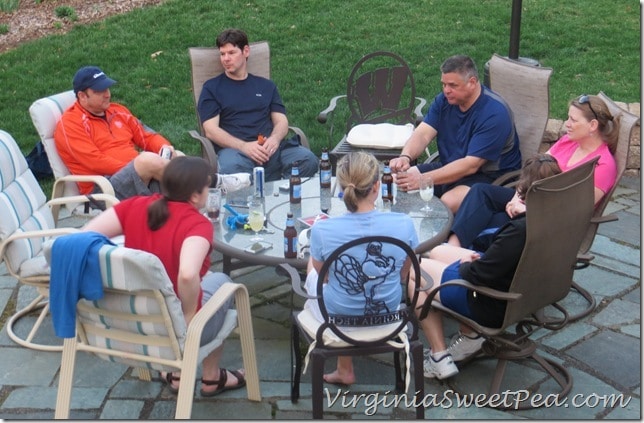 Before I left for tennis, I prepared the salad and cookies. Flowers cut from my yard made a quick and easy centerpiece.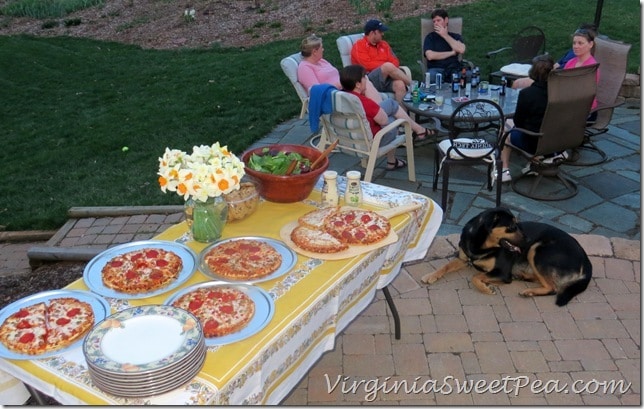 While the pizza baked, I set the table with plates, napkins, forks, the centerpiece, salad and dressing, and the cookies. Sixteen minutes of baking yielded six ready to eat pizzas. The pizzas cook directly on the oven rack which gives the crust a nice crunch. I baked the seventh pizza while we ate but ended up not needing it.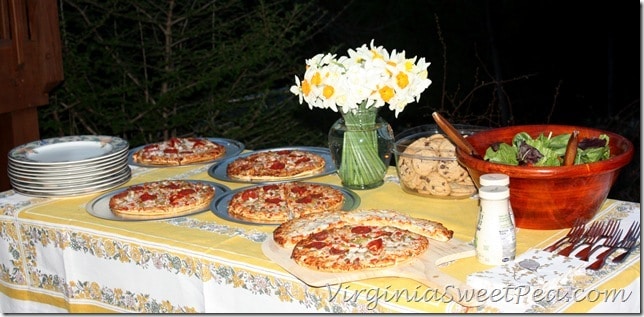 We gathered on the patio for our casual meal and then had a great time talking as the darkness fell.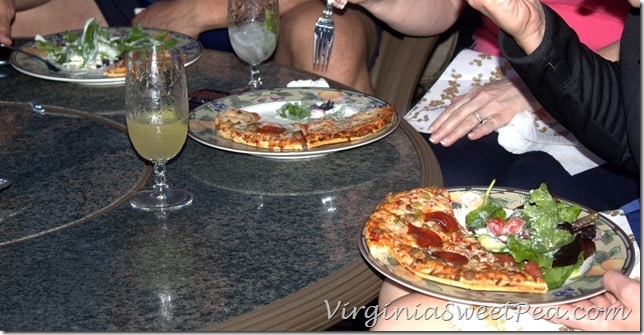 Preparing for this party was so easy! In fact, it was so easy that I'm ready to do it again very soon.
Mr. SP and I liked the pizza so much that we now have four stockpiled in our freezer for an easy weeknight meal option. We'll add a salad or vegetable and dinner will be ready in no time at all.
You can connect with Tony's Pizza on Facebook or Twitter.