Easy Flour Sack Halloween Pillows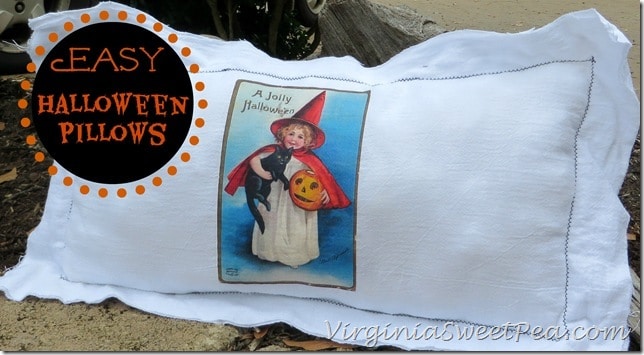 Do you decorate for Halloween? I mostly decorate with fall themed items but throw in a few Halloween things that are cute, not scary. One Halloween decoration that I don't have much of are Halloween pillows. I liked my fall flour sack pillows so much that I decided to make a Halloween version. All graphics are courtesy of The Graphics Fairy. Don't you love this cute little witch with her black cat?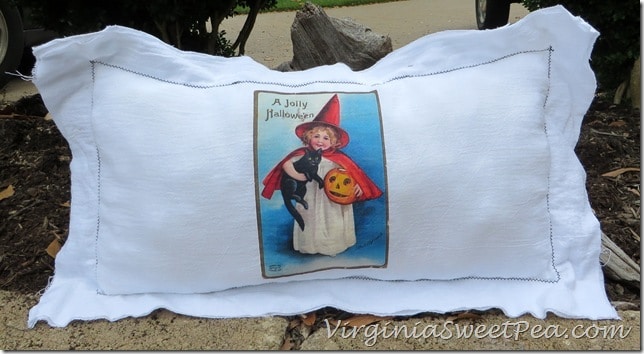 I also made a few small pumpkin pillows to tuck in with a group of other pillows on a sofa, bench, or chair.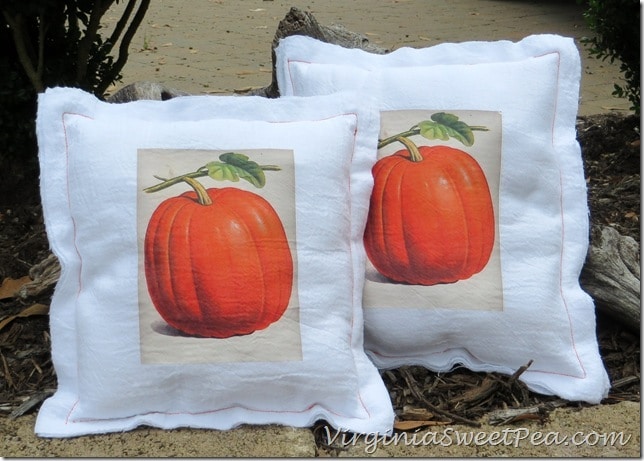 For step-by-step directions for making these pillows, check out my fall flour sack pillow post.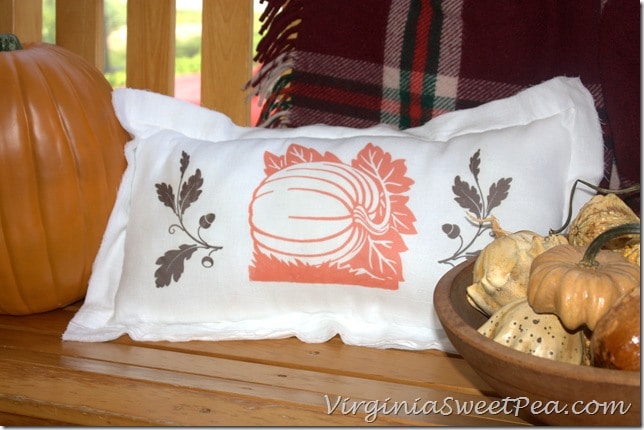 I made extras of all of my pillows thinking that they would sell at a local festival that I participated in last weekend, I couldn't believe that not a single pillow sold. Oh well, now I have a plentiful supply of Halloween and fall pillows for decorating!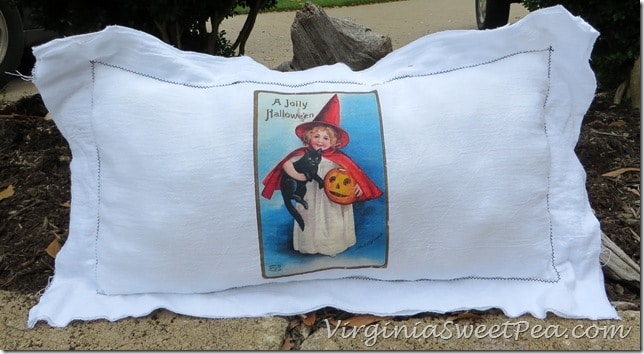 Last year I shared a Halloween Pillow that I still love. My mother-in-law started this project as a placemat and never finished it. I knew we wouldn't use Halloween placemats but would enjoy a pillow the entire month of October.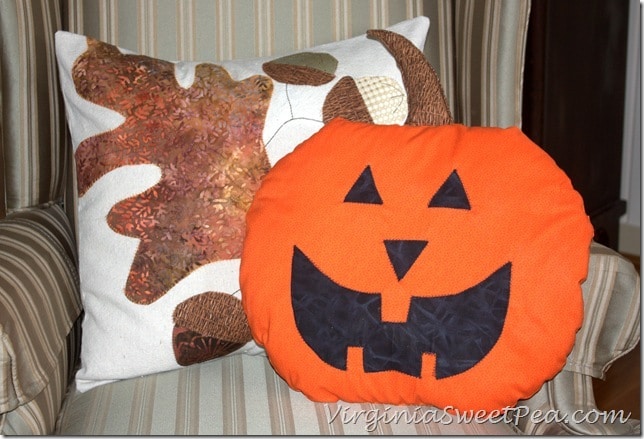 Please consider stopping by at 8 pm tonight for Throwback Thursday. Throwback Thursday gives bloggers an opportunity to share an old project. Dust off a post from last year or even a month ago and join the fun!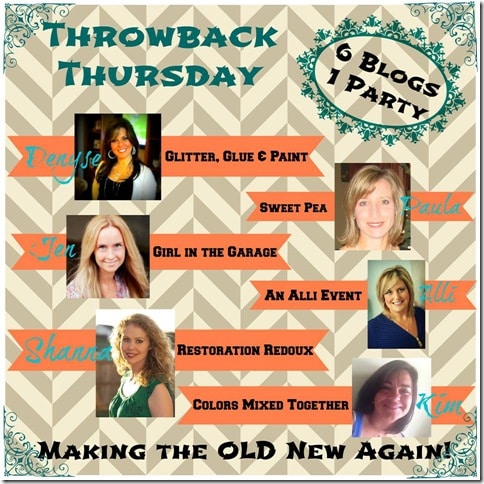 Sharing With:
Serenity Now, Imparting Grace, Fresh Idea Studio