While browsing though an old magazine a few weeks ago, I noticed a pea salad recipe that looked good to me. I tweaked the recipe to make it my own and the end result is an easy pea salad that I think is quite tasty.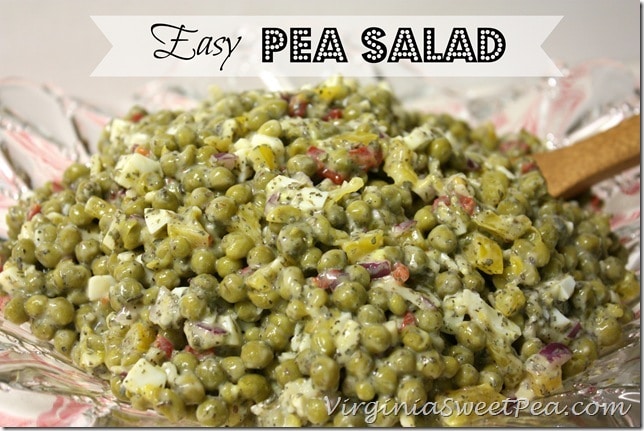 Easy Pea Salad
I never liked peas until I tried Le Sueur brand and then I loved them. Who knows how many cans of peas I've consumed since that day of discovery when I was a teen.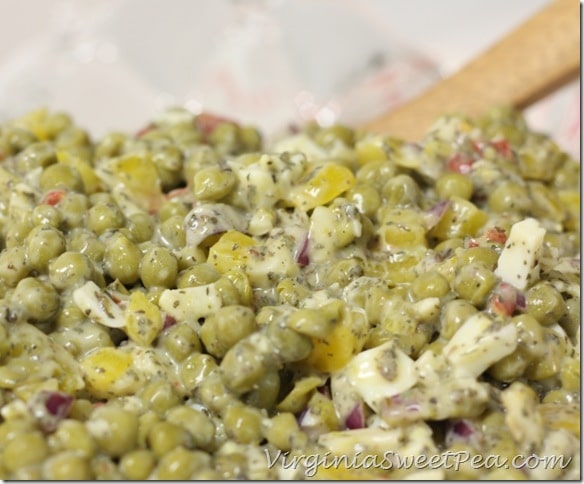 Looking at the pictures, it appears that pea salad contains cheese.
That's not cheese, it's chopped egg whites.
Yellow pepper, red onion, and pimento give the salad a touch of color.
The basil in the salad is dried, but when I make it this summer I plan to use fresh.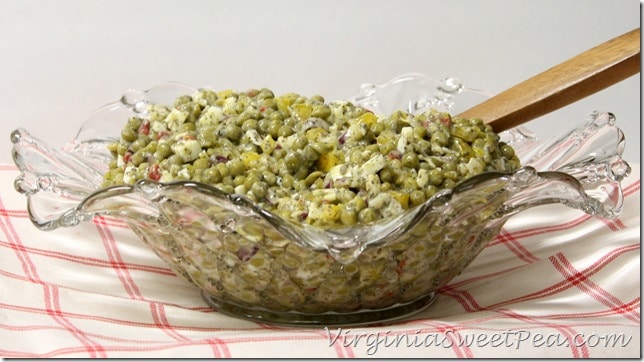 I recently made this salad for a birthday dinner to celebrate a few family birthdays.
We enjoyed this dish and to me, it got better after a few days in the refrigerator.
I like a recipe that doesn't require a lot of ingredients and that can be prepared quickly and this recipe meets both requirements.


Yield: 8
Easy Pea Salad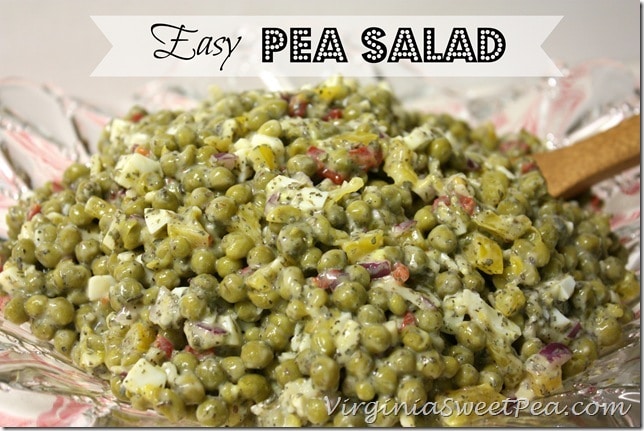 Ingredients
2 large hard-boiled eggs, whites chopped and yolks crumbled
1 yellow bell pepper, finely chopped
3/4 cup shredded cheddar cheese
1 cup mayo or Miracle Whip
3 T dried Basil
1/4 cup finely chopped red onion
1/2 cup chopped pimiento
1 tsp apple-cider vinegar
1 tsp sugar
1 tsp Greek seasoning
1/2 tsp ground pepper
2 dashes hot sauce
4 15-oz cans early peas (I like LeSueur), drained
Instructions
Combine all ingredients except peas.
Stir in peas.
Refrigerate salad overnight before serving.
Serve chilled or at room temperature.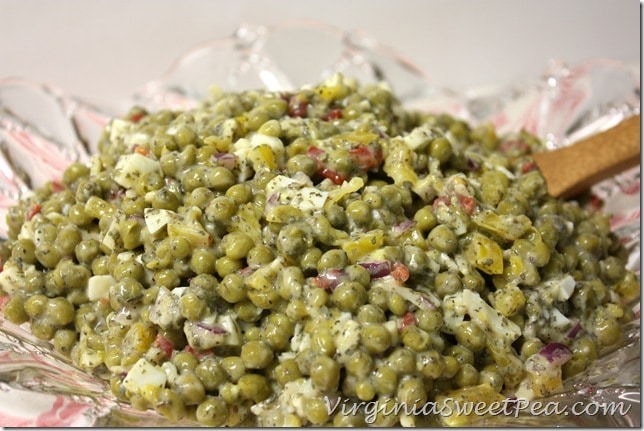 It won't be long until cookout and picnic season will be upon us. If you like peas, consider trying this recipe.